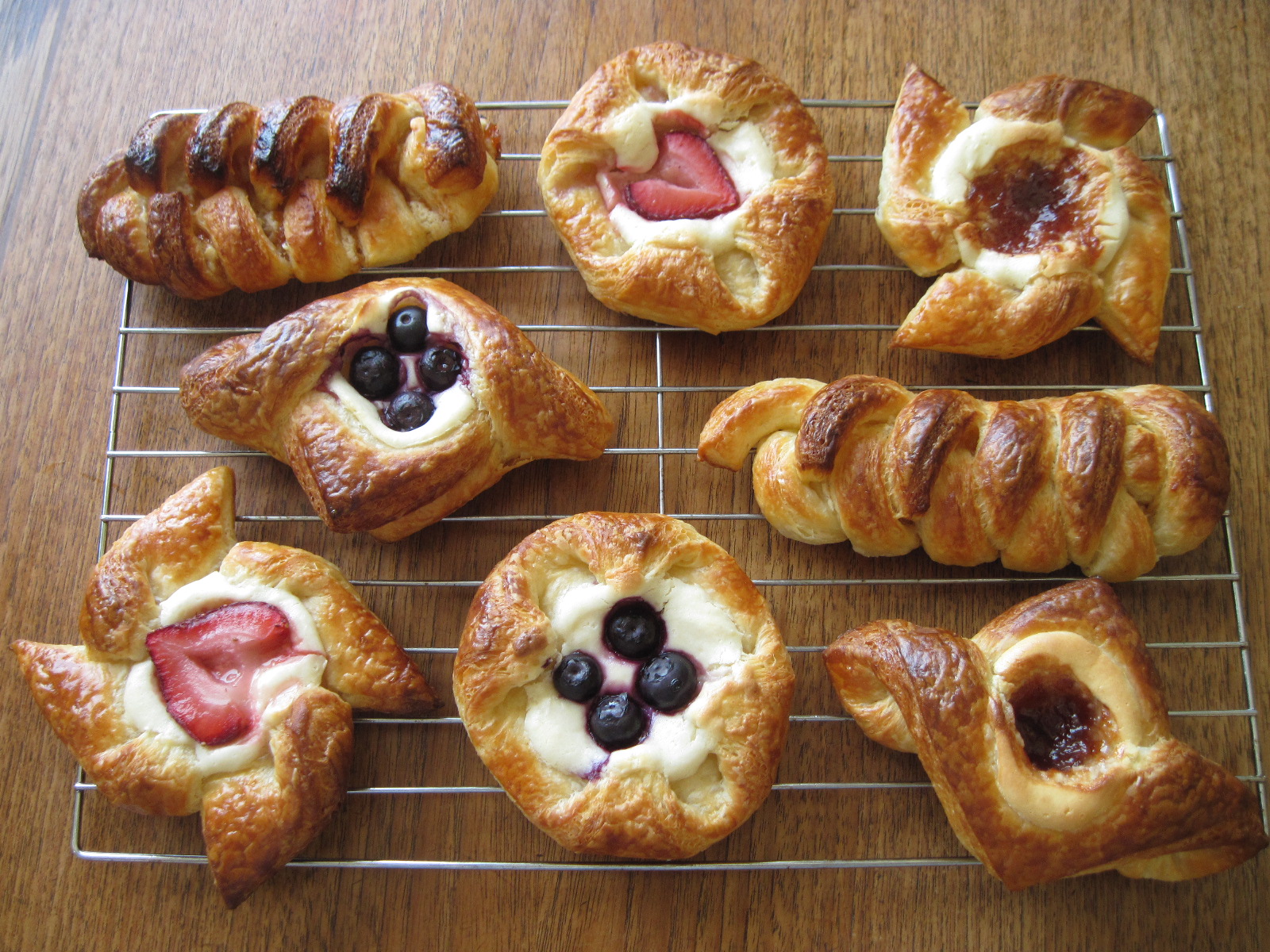 This is the second post in a series of three – click to read Part I and Part III.
As promised, here's the follow-up to my last post on Danish pastries: how to shape and fill the Danishes. So fun!
I got really excited about the different Danish shapes I was going to make, so I tried a whole bunch of them. They were all pretty successful so I'm confident that I can pass along my skillz ;). I only used half the batch of dough to make these (I couldn't justify making sixteen Danishes for only two of us) so I will be experimenting with the rest of the dough sometime soon… stay tuned for Part III! 😉
Danish Pastry Shapes
You will need:
1 batch of Sourdough Danish Pastry dough, rolled out and cut into 4″ squares as outlined in the recipe
1 batch of Cream Cheese Filling (see below)
jam, fruit, and/or berries of your choice, fresh or frozen
After shaping the Danishes, place them on a parchment-lined baking sheet and let them proof, covered in plastic, in a warm area until they are puffy and the butter layers are visible (at least a few hours). Fill each Danish with about 1 tbsp of Cream Cheese Filling and top with jam, fruit, or berries. Brush with egg wash (1 egg and 1 tbsp water) and bake as directed in this post.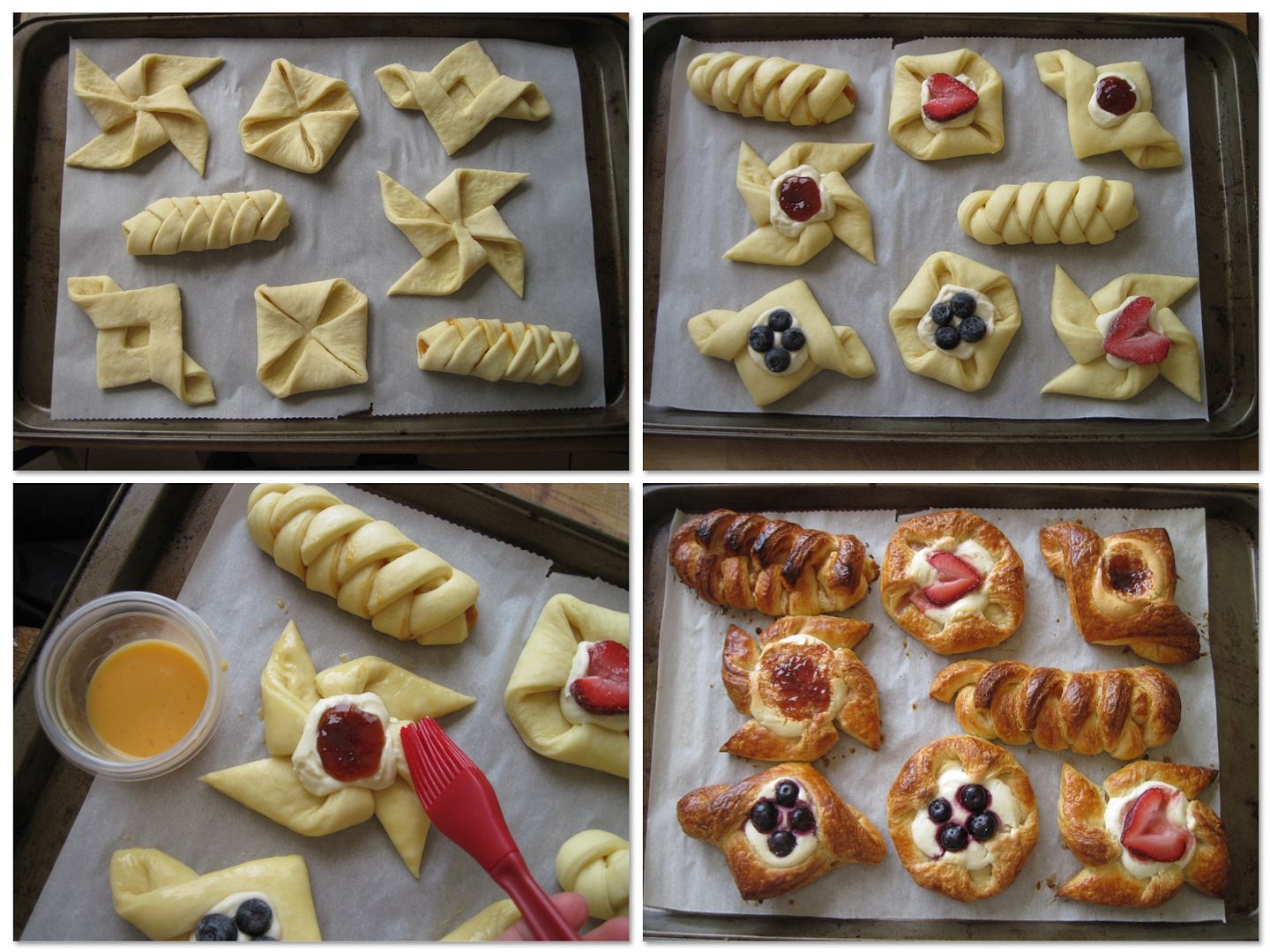 The Square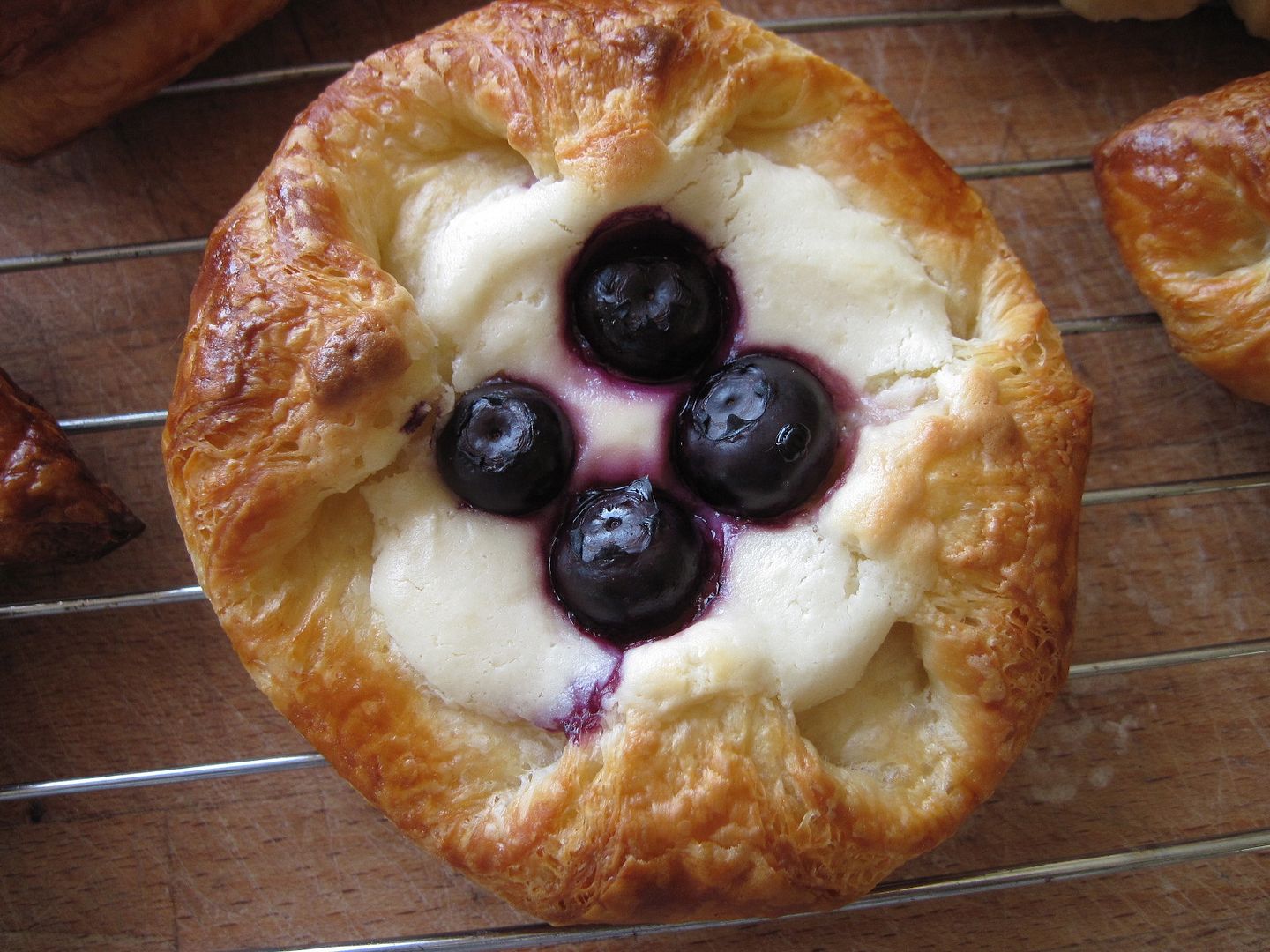 Take a square of pastry and fold each point into the middle. Press lightly to seal. Proof, fill, egg wash, and bake as directed.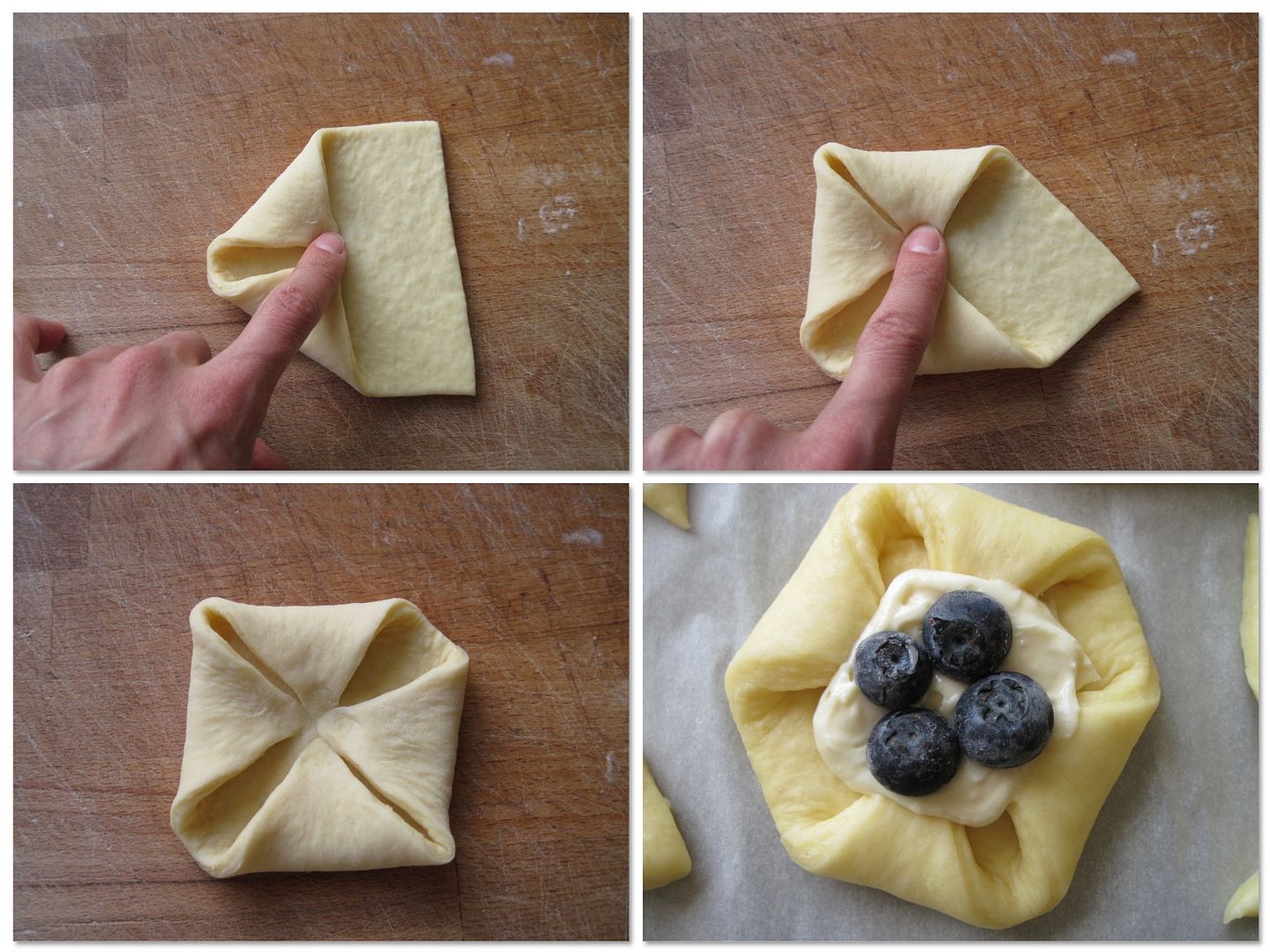 The Pinwheel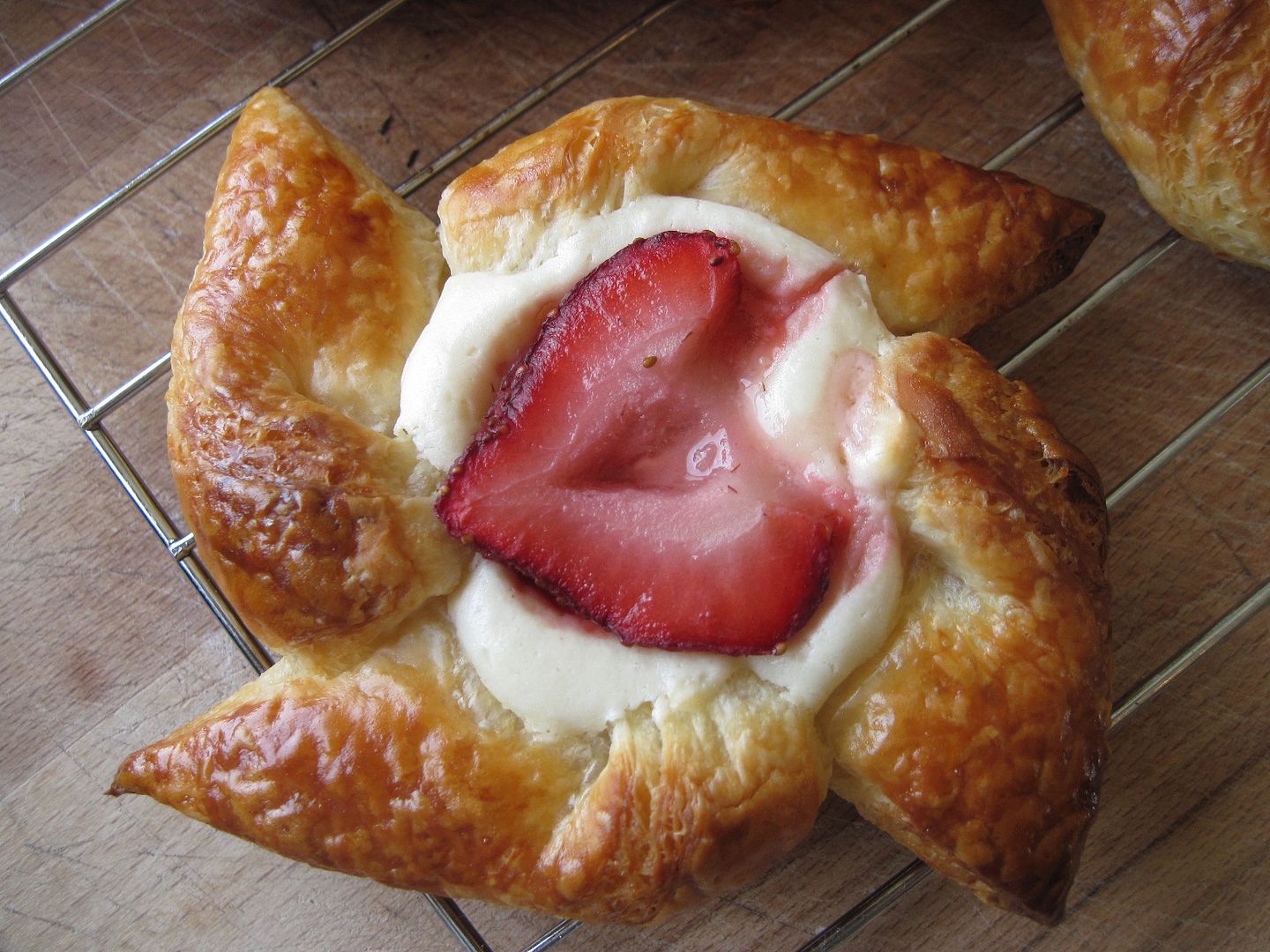 Take a square of pastry and make a cut from each corner into the middle (don't cut all the way through the middle though). Fold every other point into the middle and press lightly. Proof, fill, egg wash, and bake as directed.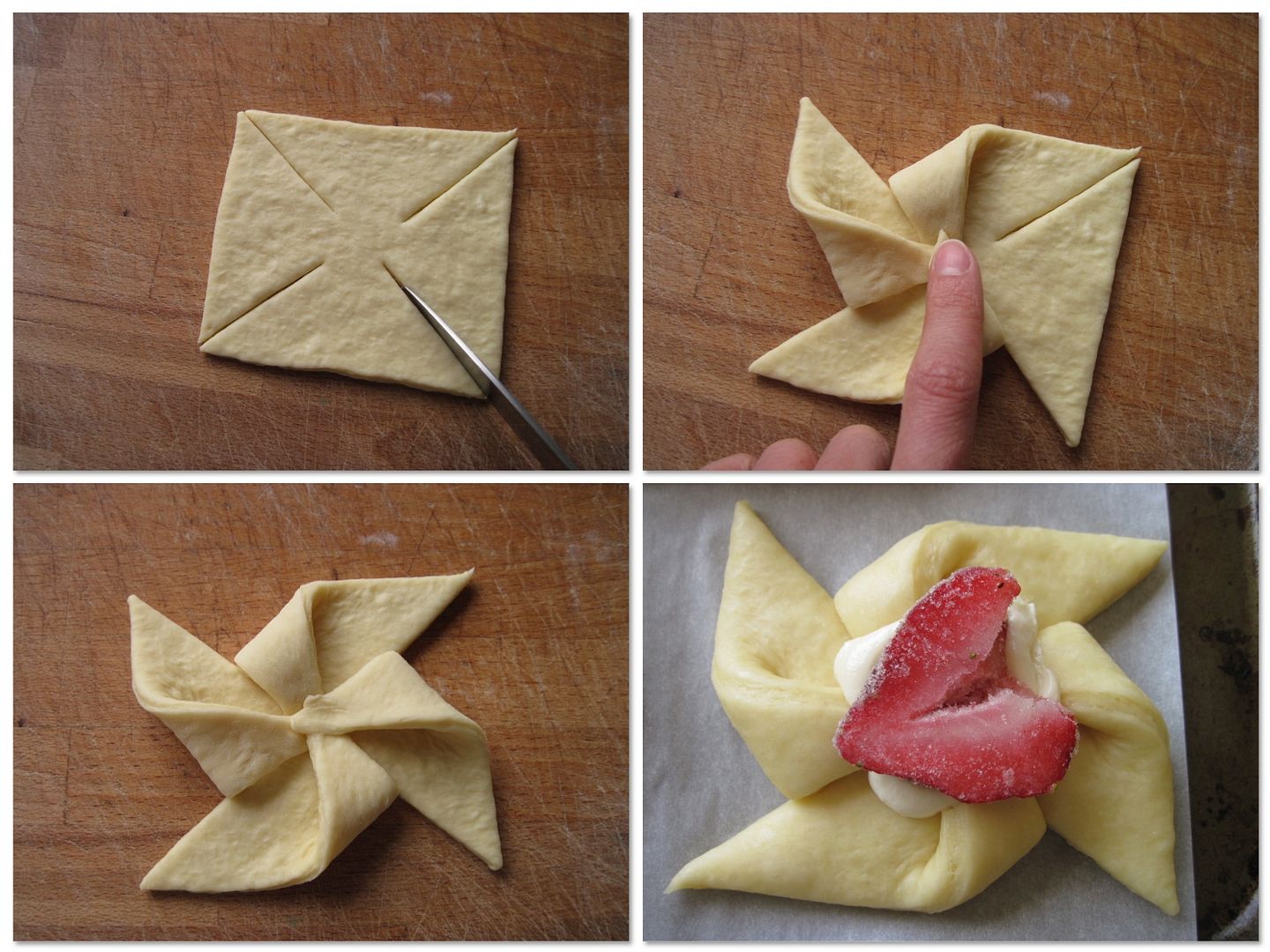 The Vol-au-Vent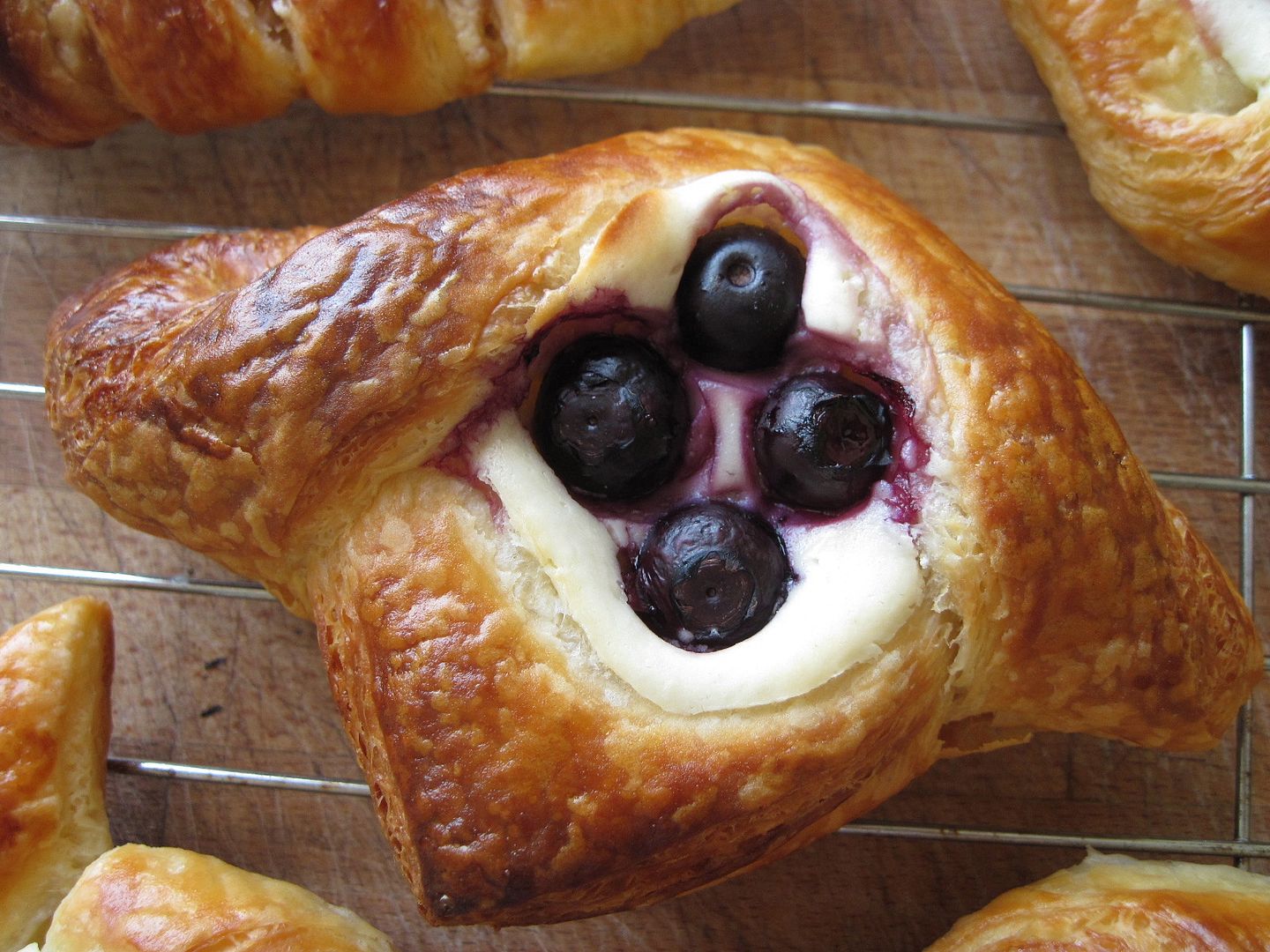 Fold a square of pastry in half on  the diagonal to make a triangle, but do not seal it. Make two cuts parallel to the sides of the triangle, about 1/2″ from the edge of the pastry. Unfold the pastry  – you will have two v-shaped cuts. Fold both sides over the middle, tucking one under the other. Proof, fill, egg wash, and bake as directed.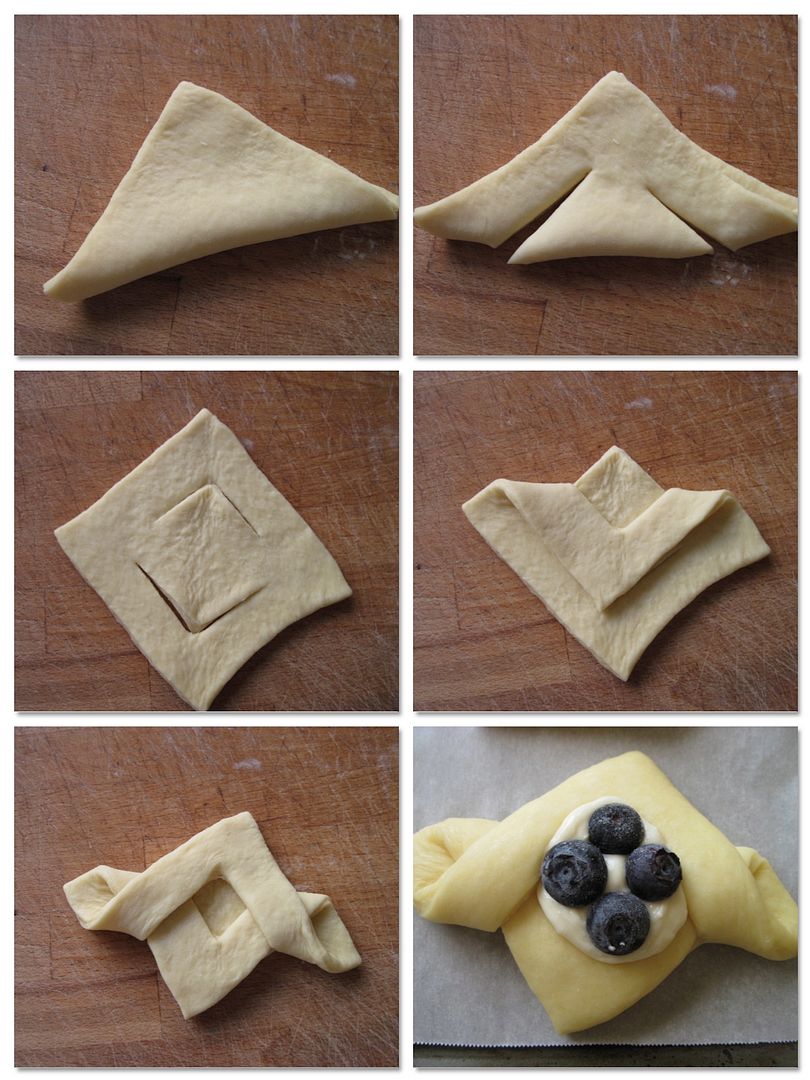 The Braid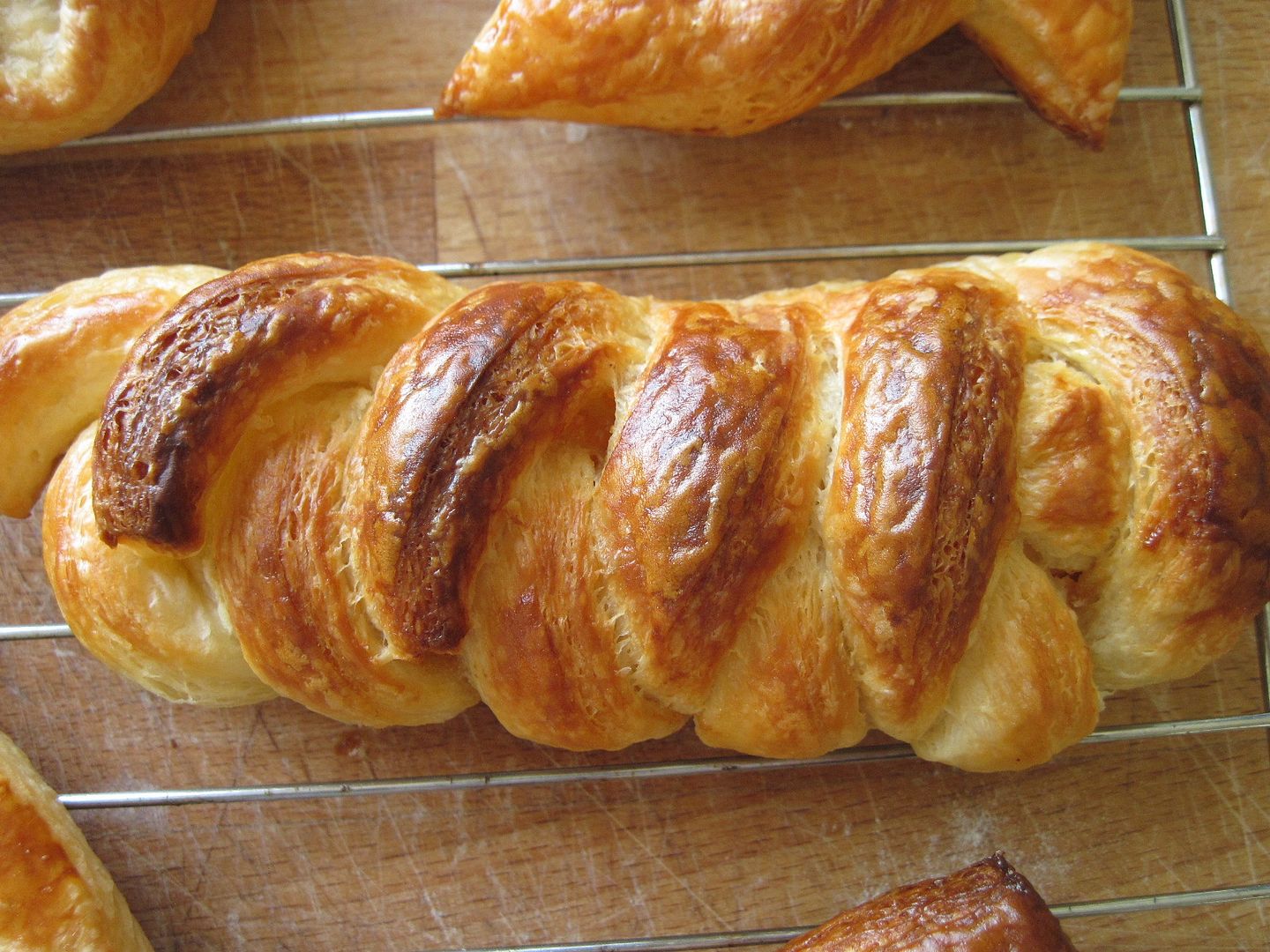 Cut 5 slits (giving 6 strands) down two edges of a pastry square, leaving about 1/2″ uncut pastry in the middle. Spread 2 – 3 tsp of filling down the center (don't overfill it or it will fall apart). Stretch each strand gently and then cross one over the other on top of the filling. Repeat, tucking the very last strand under the bottom of the Danish to secure. Proof, egg wash, and bake as directed.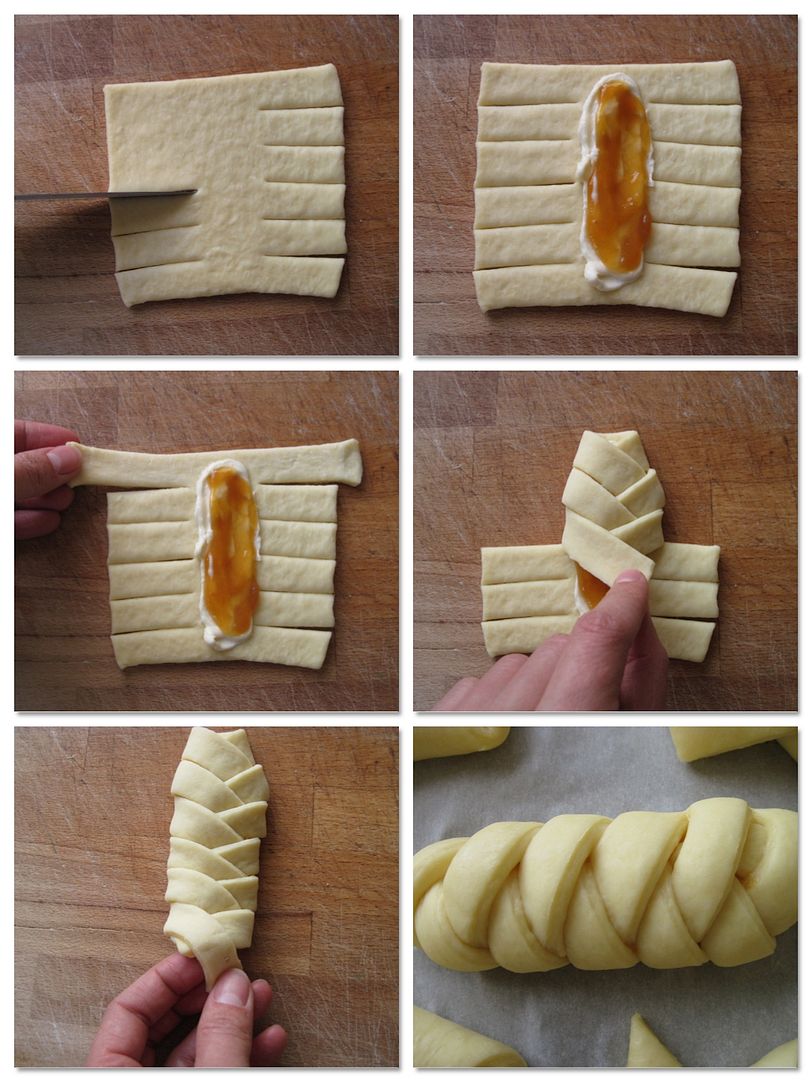 Cream Cheese Filling
Adapted from Wild Yeast. Makes about 1 1/3 cups, which is plenty for one batch of 16 Danishes.
In a mixer bowl, combine:
250 g soft cream cheese
113 g granulated white sugar
19 g soft butter
28 g flour
21 g beaten egg (about 1/2 an egg – remember that leftover 1/2 egg from the pastry dough?)
1 tsp vanilla extract
Beat it all together with the whisk attachment until smooth and fluffy. Spoon or pipe onto the Danishes as required.