With our Around the World in 12 Plates leader, Gabby, spending the month of July in Turkey on an archaeological dig (#lifegoals), it only made sense that this month's destination was Turkey! Seeing her post delicious-looking photos of her meals on Facebook, I was intrigued by her mention of a bread called "simit" that is commonly eaten at breakfast (although it is also popular as a snack any time of day). Simit is sometimes called a "Turkish bagel" because of its round shape, hole in the middle, and sesame seed-covered exterior. Made with a very simple lean dough (just flour, water, yeast, and salt), the dough is rolled out into long ropes and twisted together before being shaped into rings, giving simit its characteristic coiled look. Before baking, each ring is dipped in a mixture of pekmez (a fruit-based, molasses-like syrup – I improvised with half regular molasses, half pomegranate molasses) and water, then coated in sesame seeds and baked until crisp. Once cooled, the crust softens slightly and yields to a deliciously stretchy, soft yet chewy inside.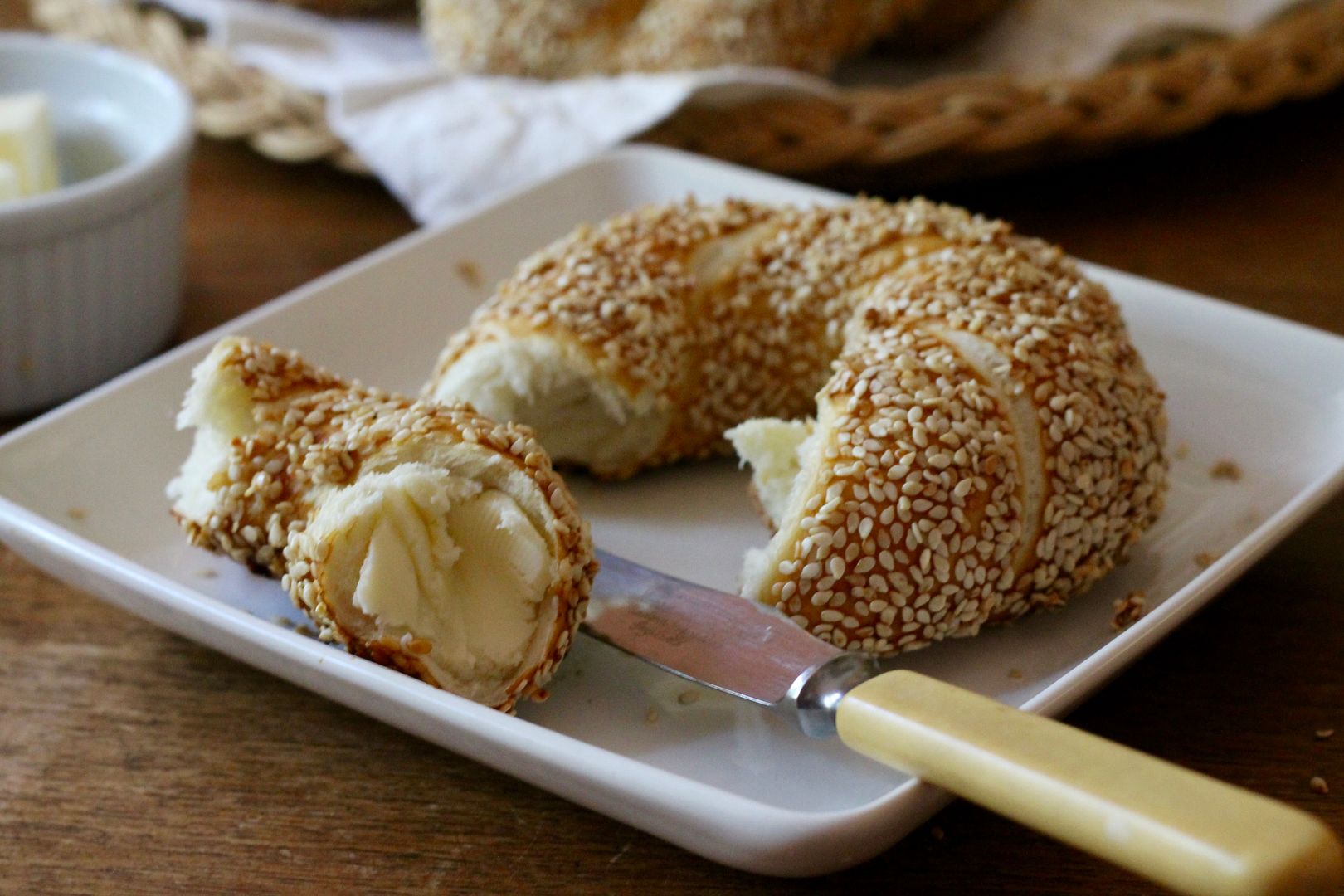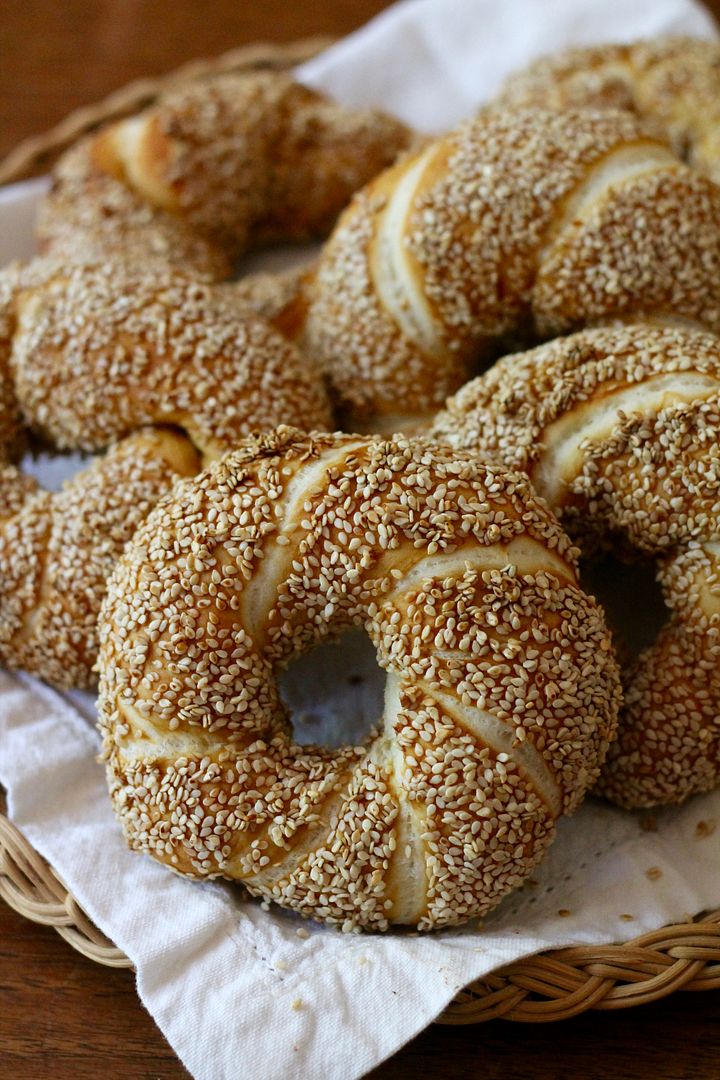 A Turkish breakfast might consist of simit served with a feta-like cheese, sliced cucumbers, fresh tomatoes, and hard boiled eggs… however I enjoyed it immensely with a pat of butter, and leftovers are incredibly delicious sliced and lightly toasted like a bagel and spread with jam. They are pretty easy to make, and the effort is well worth it. My only warning is that the sesame seeds are messy, so make sure you have a napkin 😉
Want more Turkish cuisine? Check out the offerings from the other ATW12P bloggers this month (and check out #ATW12P on Instagram, too!):
Turkish Simit Bread
Adapted from Ozlem's Turkish Table. Makes 6 rings.
In a small bowl of liquid measuring cup, dissolve a pinch granulated sugar in 50 ml warm water. Sprinkle 1 3/4 tsp active dry yeast over the water and let it sit for several minutes, until the yeast is foamy.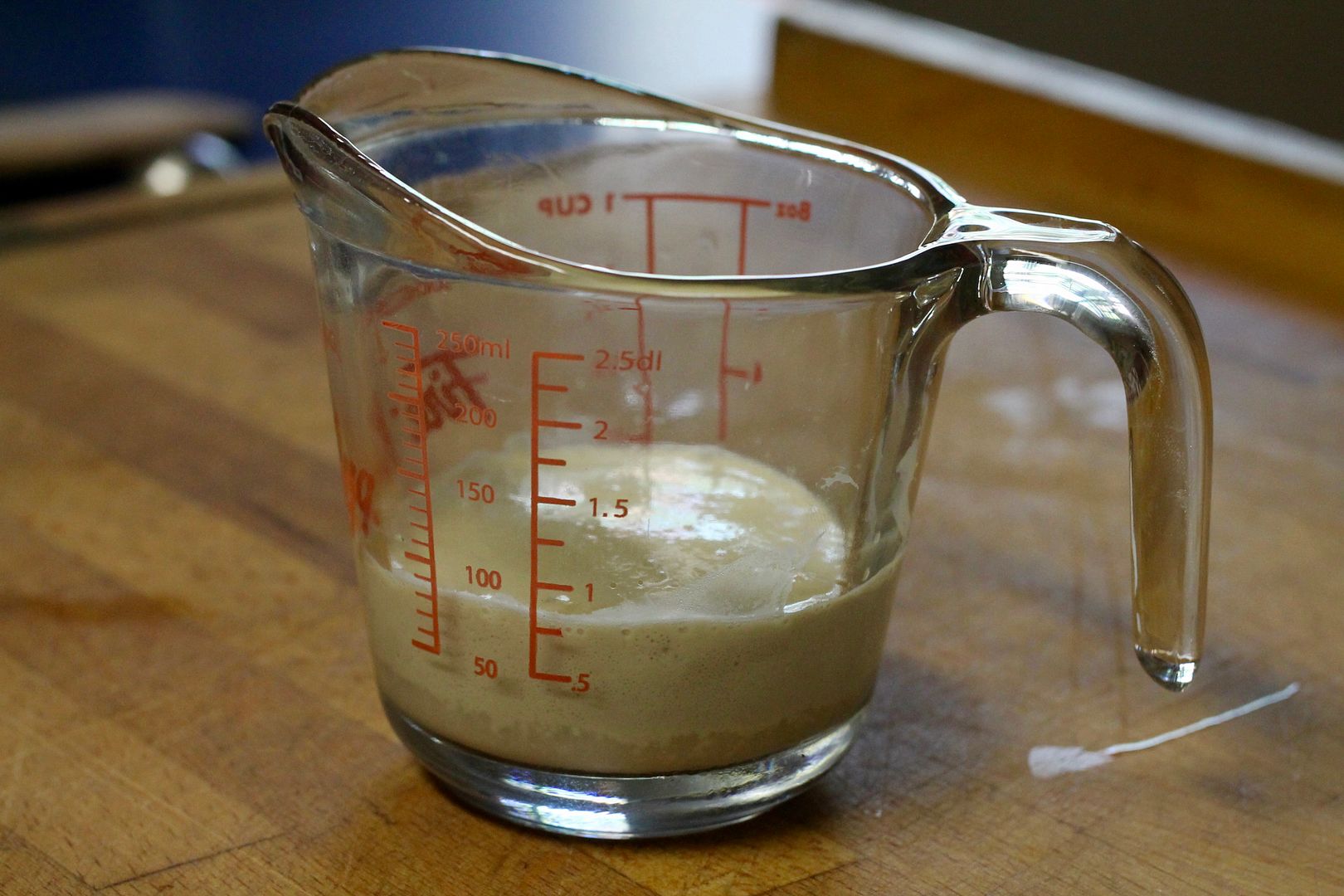 Meanwhile, in a medium bowl, mix together:
300 g all purpose flour
scant 1 tsp sea salt
Add the foamy yeast to the flour mixture, along with 170 ml warm water.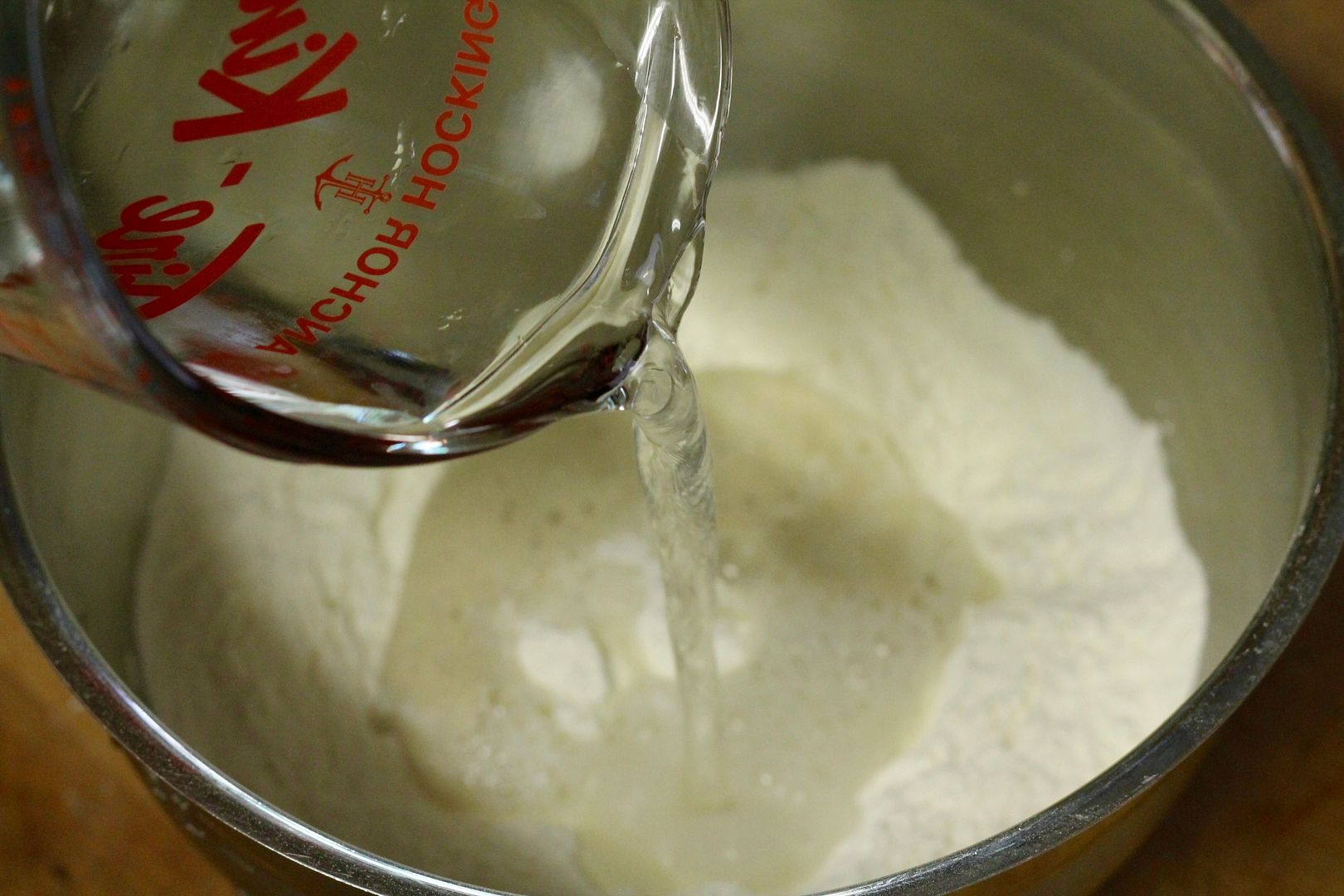 Stir to combine, and add more flour or water as necessary to get a shaggy dough (the dough in the picture below was too sticky – I added more flour.)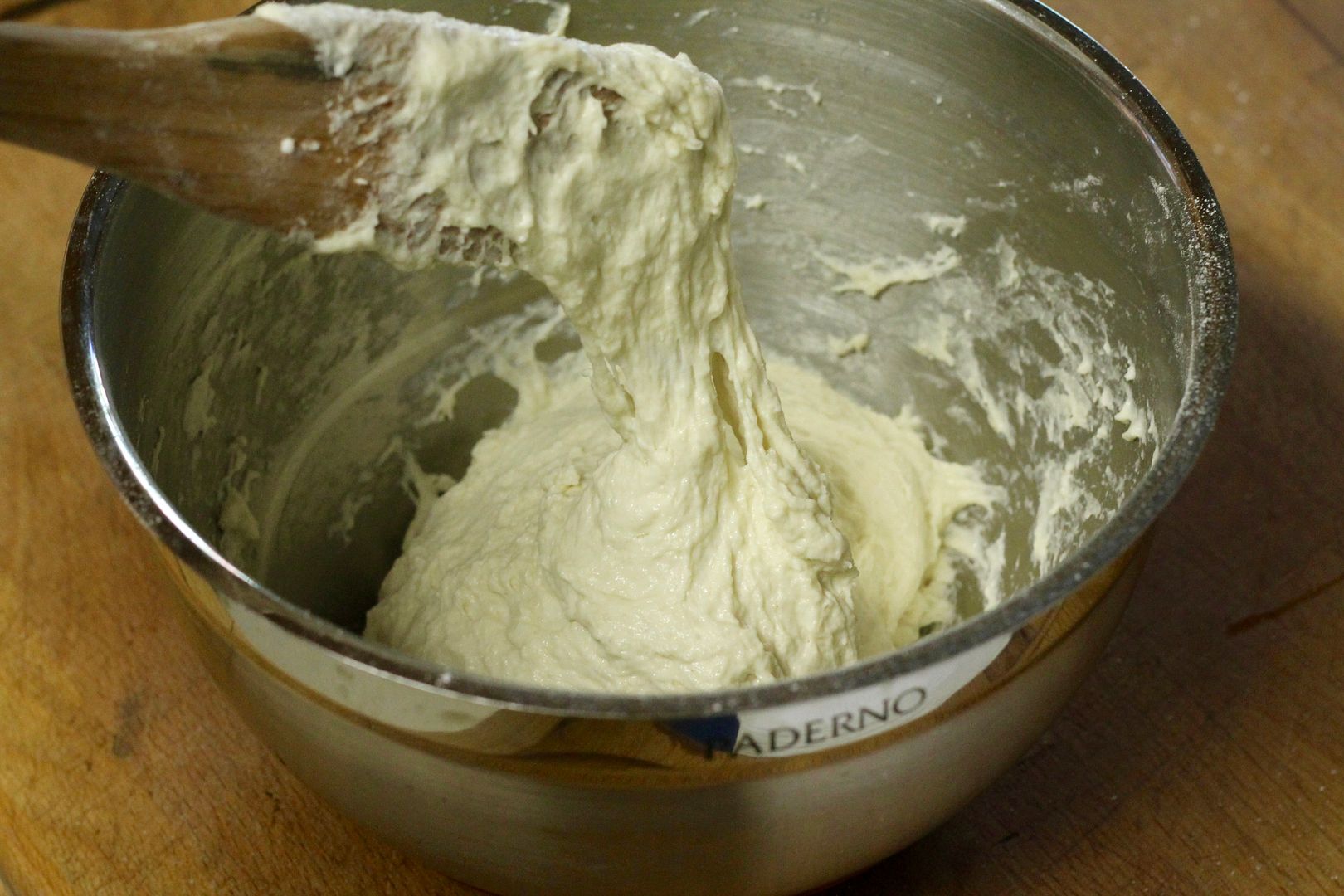 Turn the dough out onto a floured surface and knead for several minutes, until soft and elastic but no longer super sticky.
Oil a medium bowl and place the dough inside, turning to coat in the oil. Cover with plastic wrap and let rise for about 1 hour at room temperature, until doubled in size.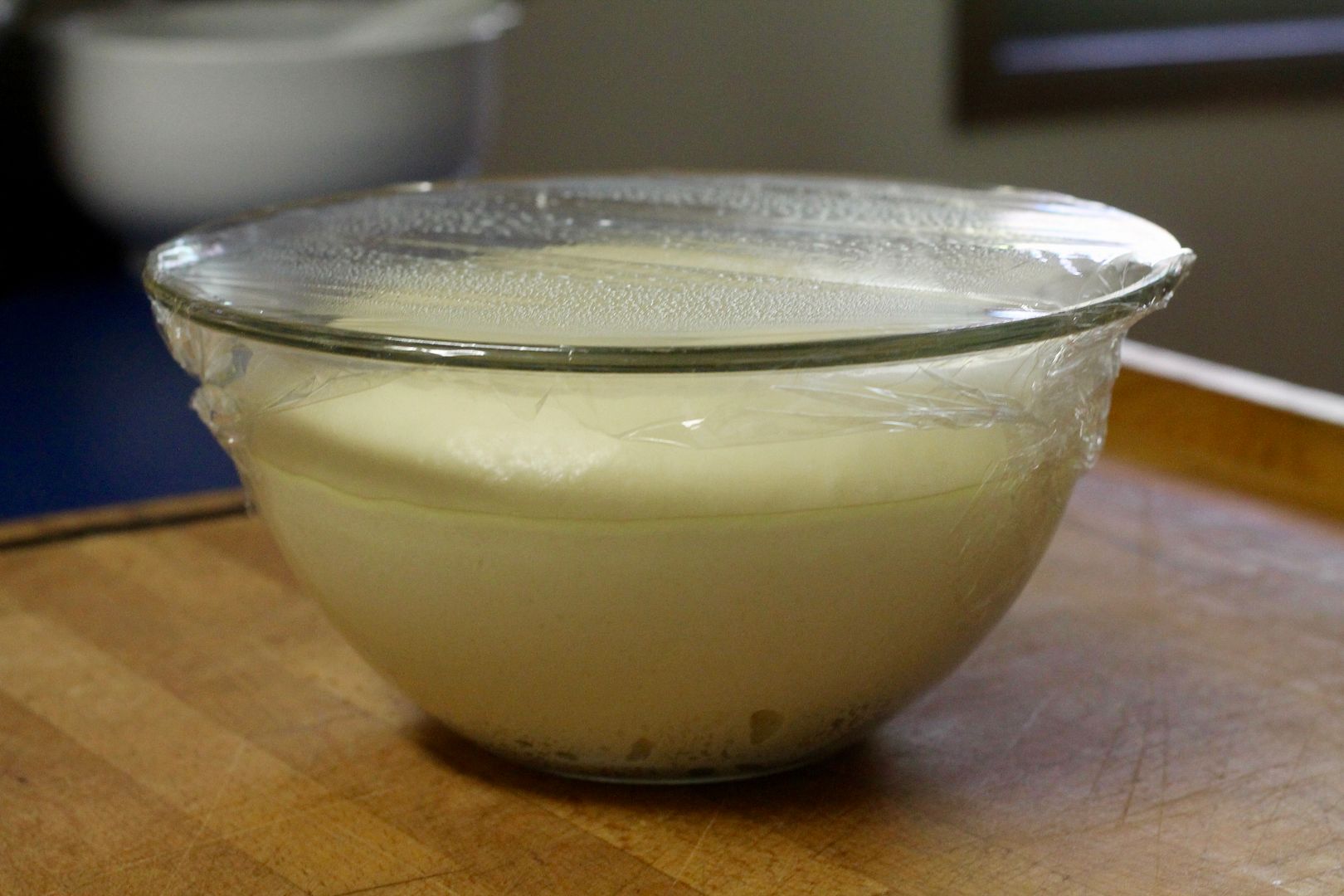 Gently punch down the risen dough and turn it out onto a floured surface. Divide into 6 equal pieces (each weighing around 110 g) and shape them into balls.
In shallow bowl, combine:
75 ml pekmez or a combination of half molasses / half pomegranate molasses
50 ml water
Spread 140 g sesame seeds on a plate.
One at a time, roll each ball of dough into a rope about 22 inches long. Fold it in half and give it a several twists.
Form the twist into a ring, pressing and rolling the ends together firmly.
Dip the ring into the pekmez/molasses mixture on both sides and allow an excess to drain off…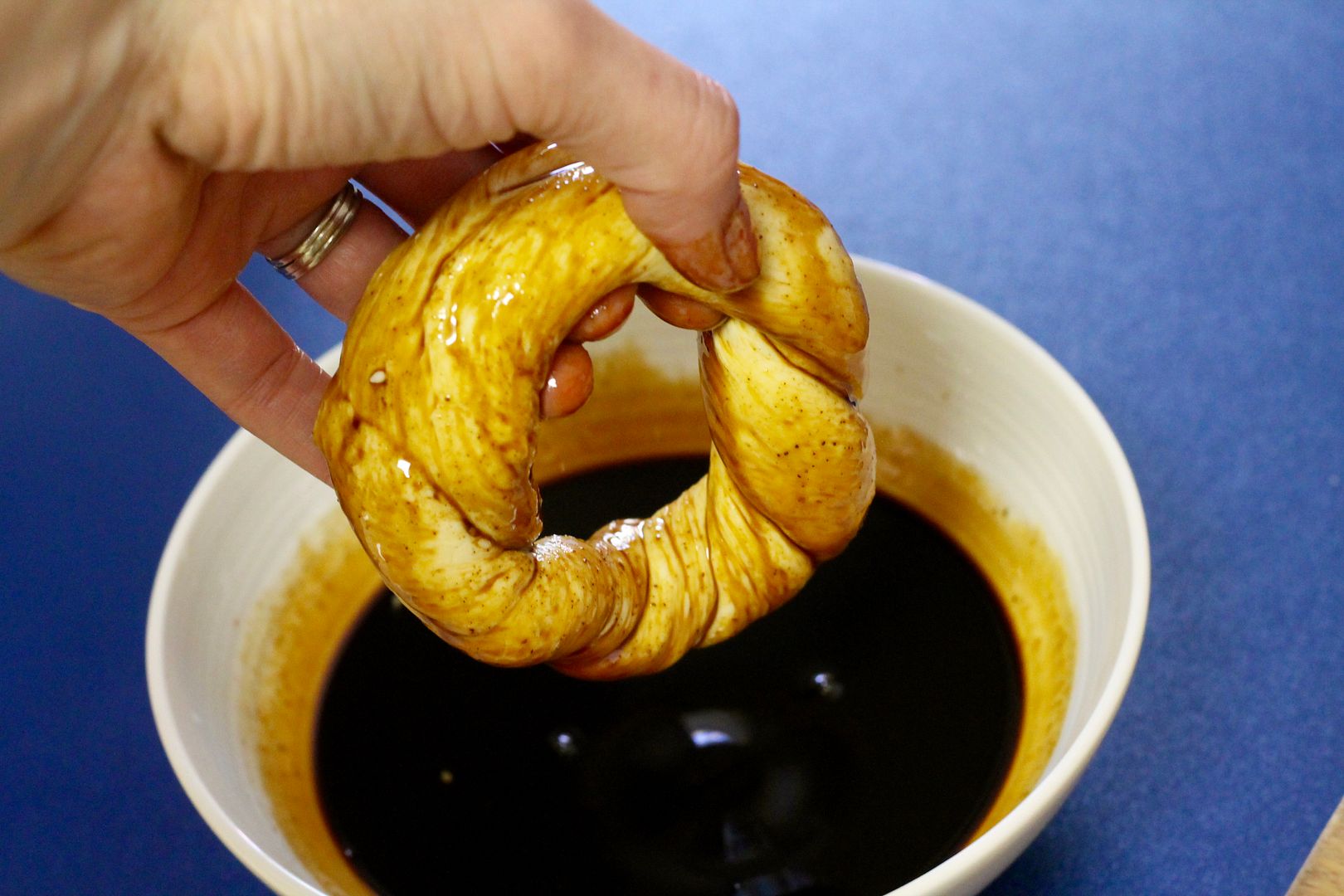 …then dip both sides in the sesame seeds.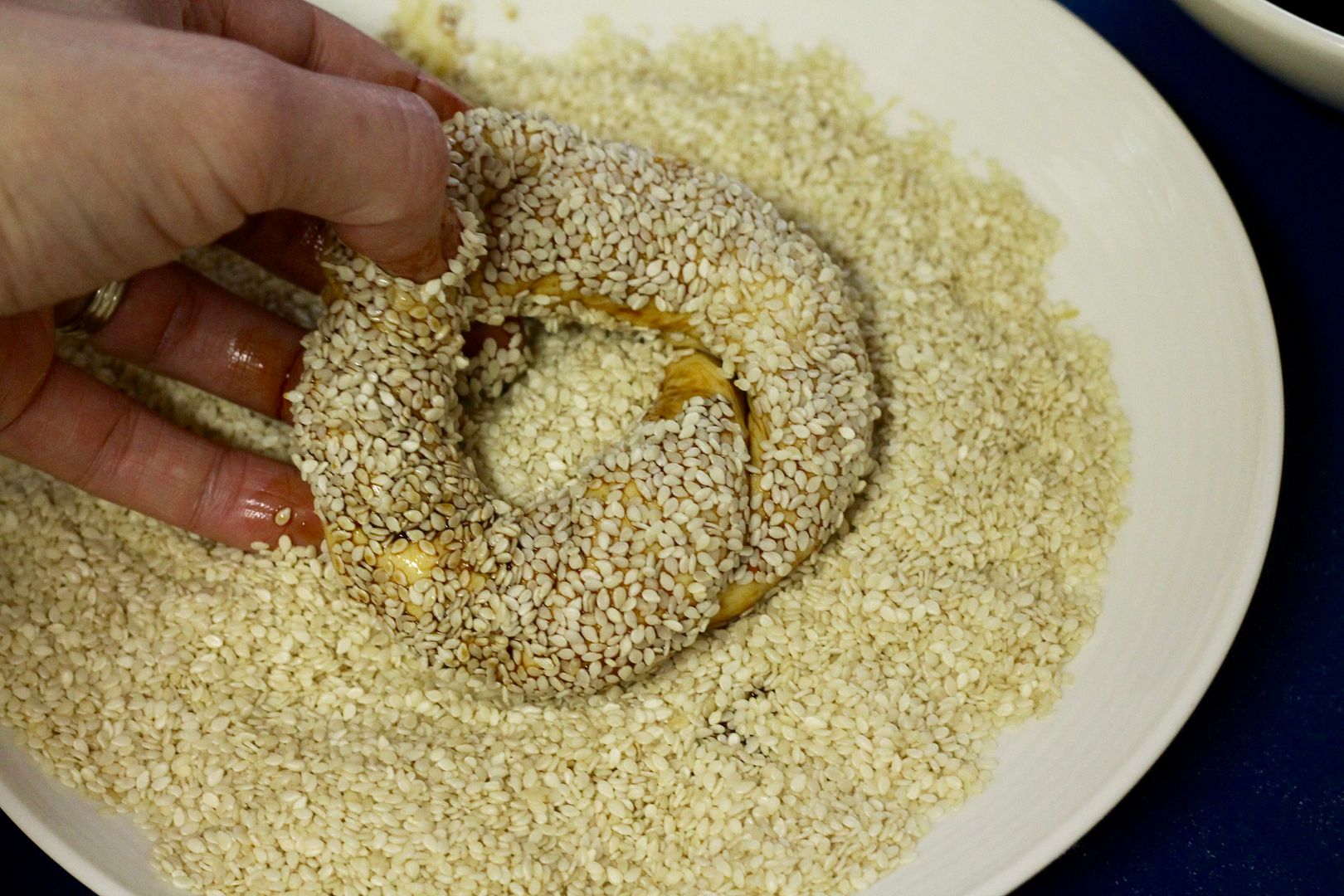 Place the simit on a baking sheet lined with a silicon mat or parchment paper. Repeat with the remaining dough, then let the rings rest for about 20 minutes, until slightly puffed.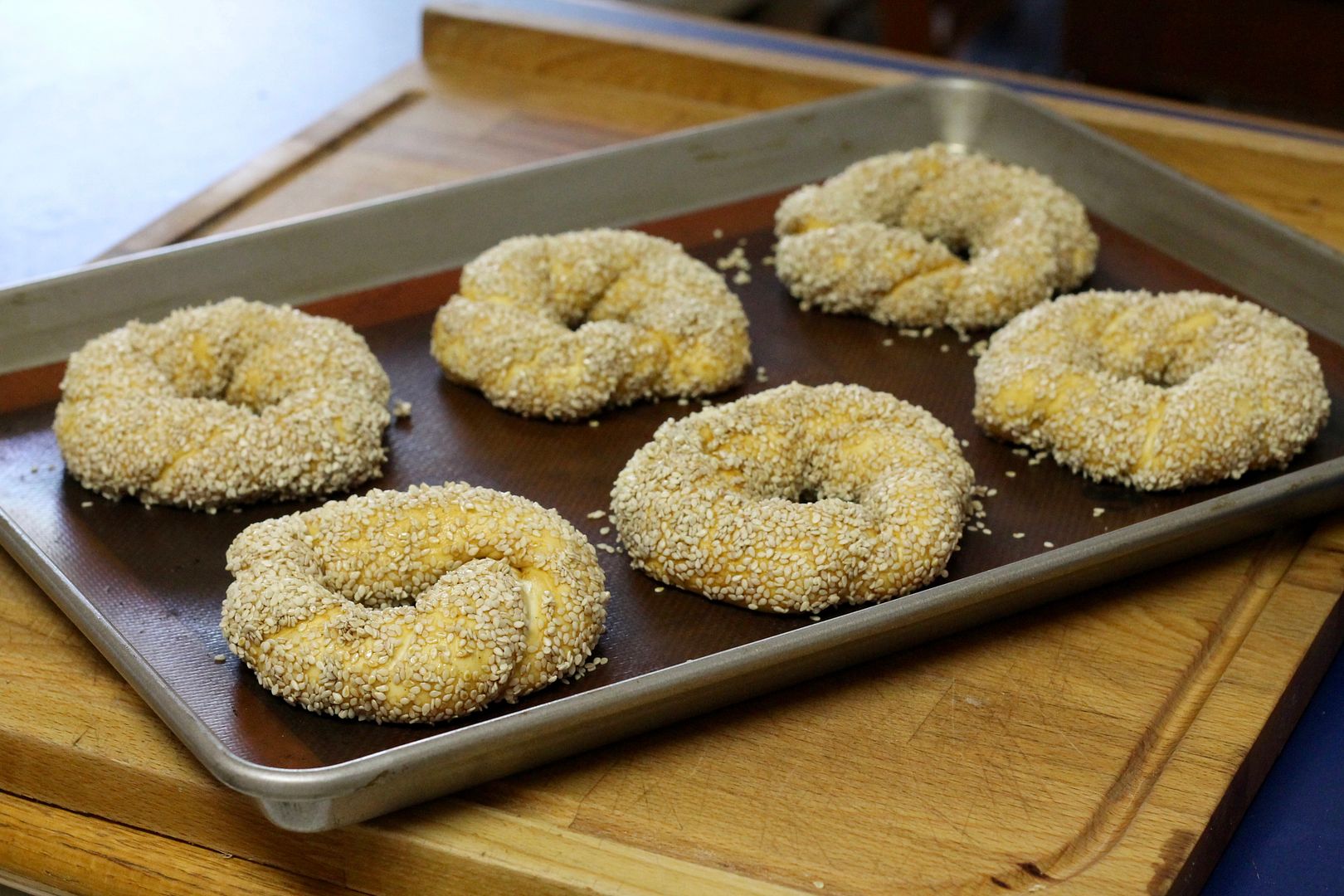 While the simit rest, preheat the oven to 425˚F (400˚F convection). Bake the simit for 15-18 minutes in the preheated oven, until golden brown and hollow-sounding when tapped on the bottom. Cool on a rack before serving.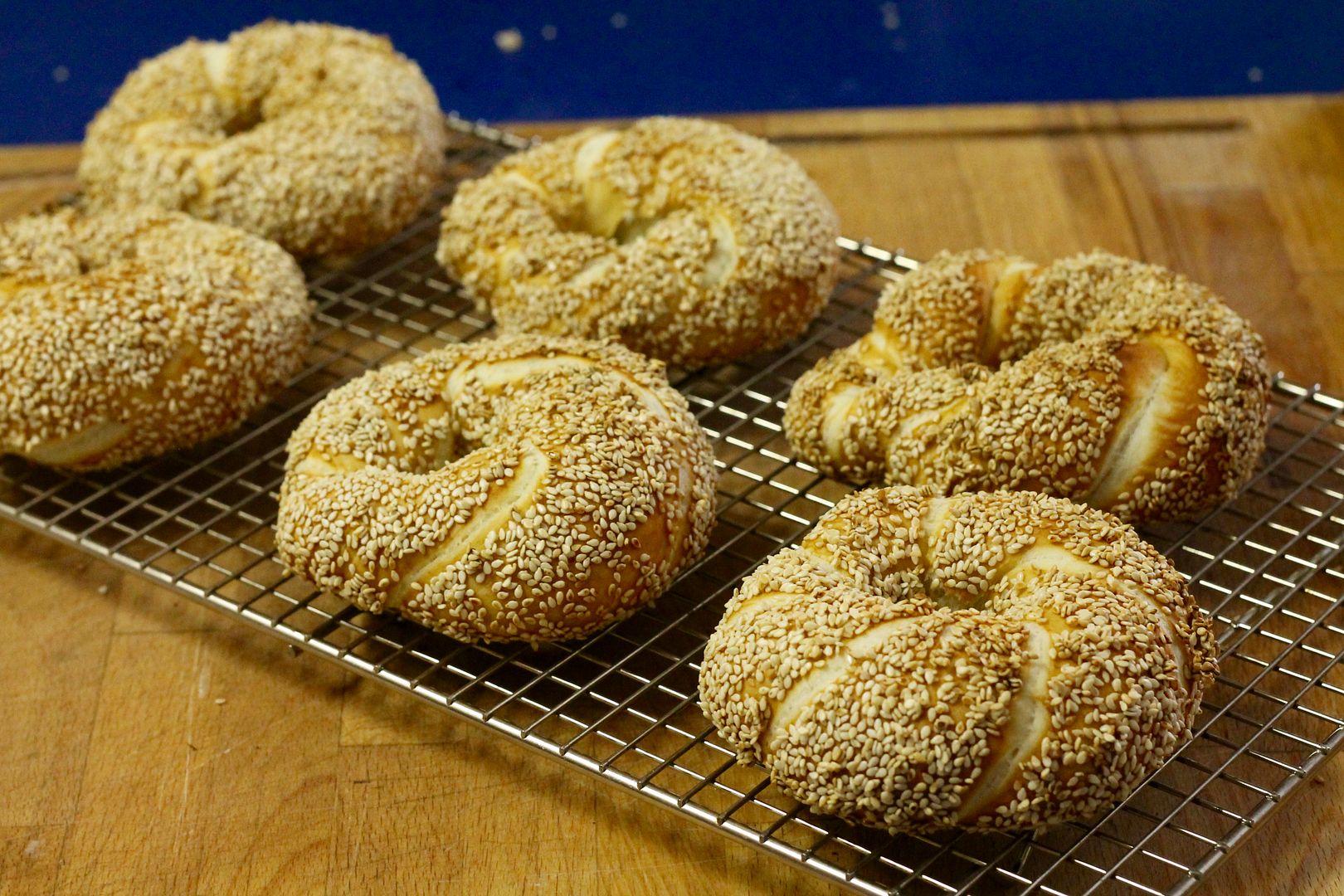 Simit are best eaten the day they are baked, but they can be revived very successfully in the toaster and can apparently be frozen in an airtight container for up to a month. But I doubt you'll have to take that step!
Save
Save
Save
Save
Save
Save
Save
Save
Save
Save