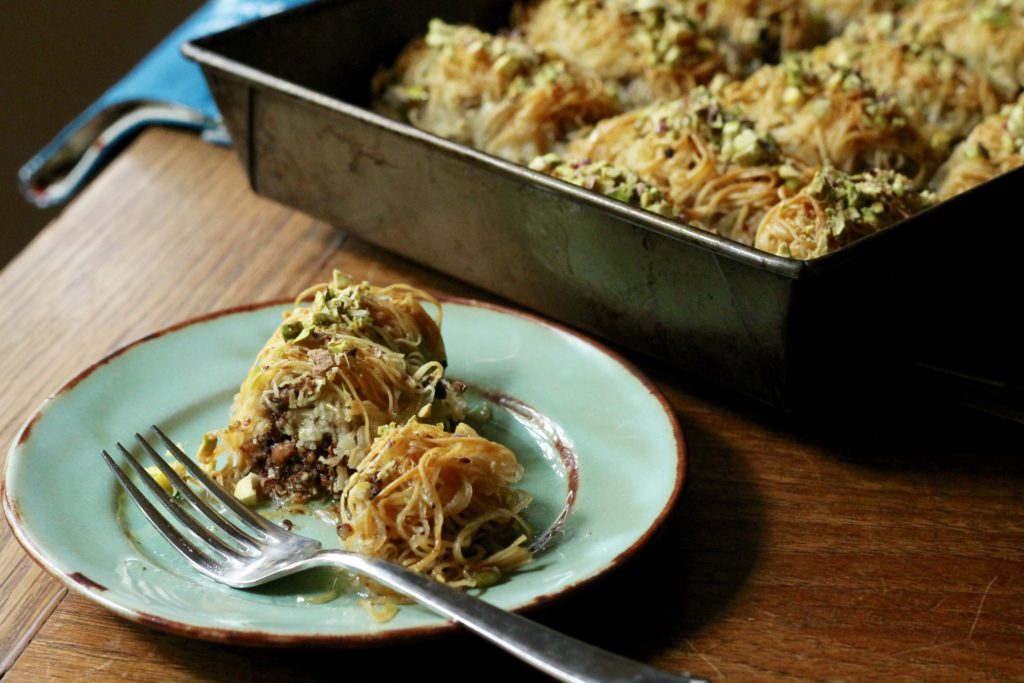 Greek kataifi is a cousin to baklava, a similar combination of chopped nuts and crispy dough soaked in syrup, only instead of being made with thin, stacked sheets of phyllo dough, kataifi is made with what is commonly described "shredded phyllo": fine strands of dough wrapped around a nut filling like a little bundle of hay. Only when I decided to make kataifi for this month's Greek installment of Around the World in 12 Plates, I discovered that kataifi dough isn't shredded phyllo at all, but actually something quite different.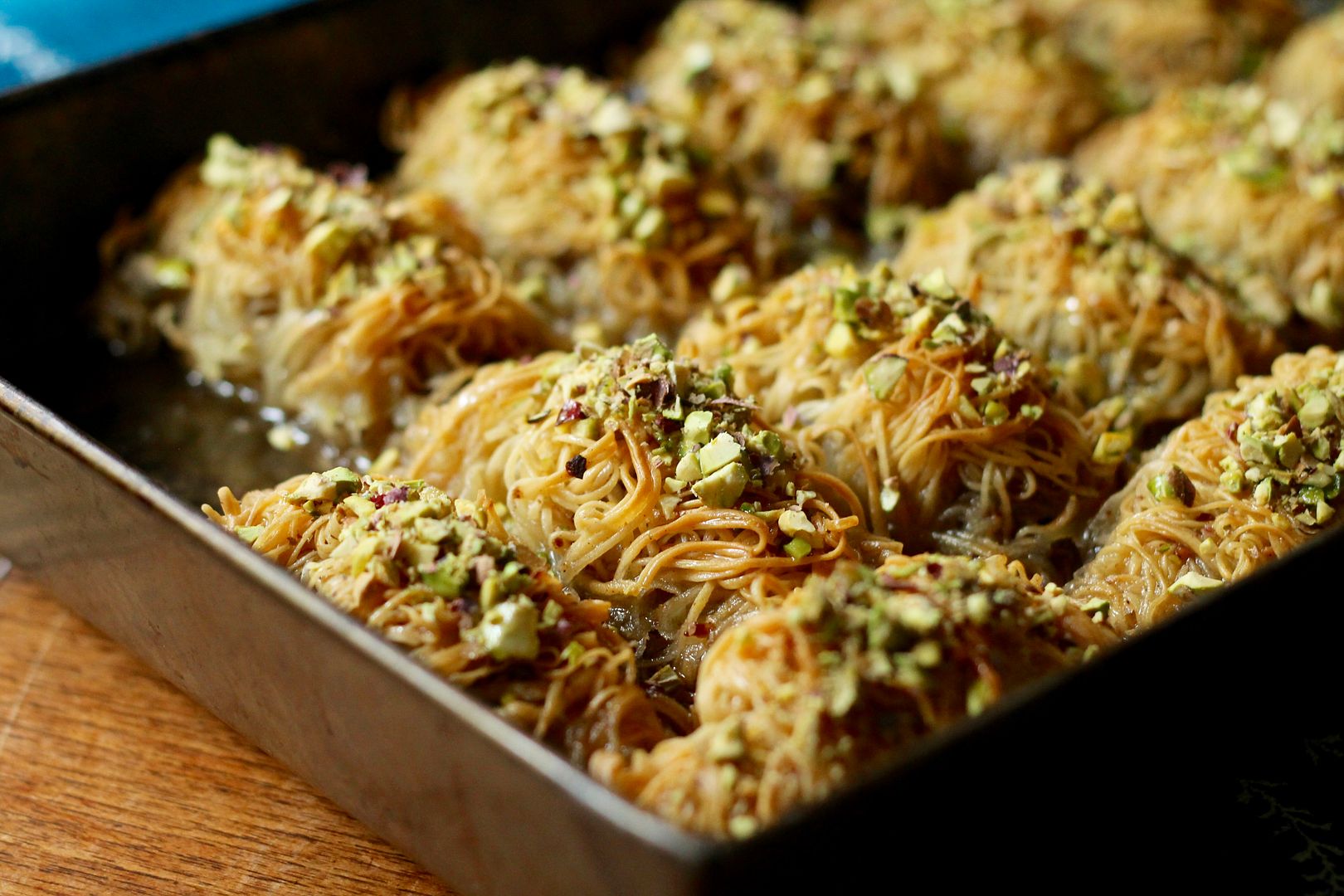 I knew that I likely wasn't going to be able to find pre-made "shredded phyllo" kataifi dough in a local grocery store, so I was resigned to making it myself – either by slicing up some pre-made phyllo dough, or by making it from scratch and running it through the angel-hair setting of my pasta machine. But before I started, I did a little Google research to see if that was actually a legitimate way to make kataifi dough. Turns out that while phyllo dough is very similar to strudel dough – that is, a kneadable dough that is rolled and stretched incredible thinly – kataifi dough is actually more like a very fine, cobwebby crepe.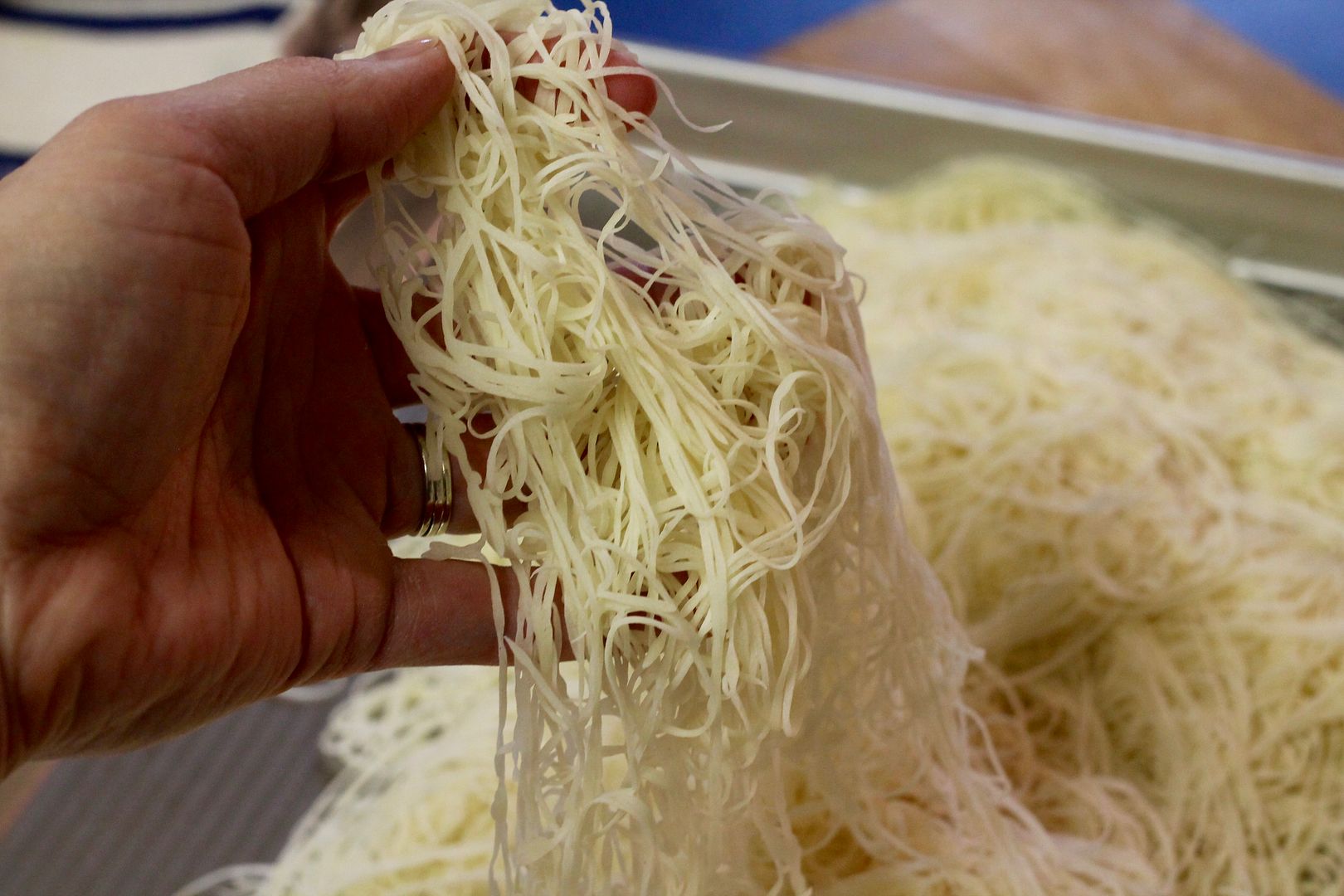 Kataifi dough is also a popular ingredient in many Middle Eastern cuisines (where is is known as kadaif or kunafa or konafa or many other names) so the hardest part of the whole endeavour was finding a recipe in English! And while "industrial" kataifi dough is made on a huge griddle with the batter dispersed onto it using a special nozzle/showerhead, it is possible to make it at home without too much difficulty using a large non-stick frying pan and a piping bag.
Once I had the dough made (which is a little time consuming but not at all difficult), it was just a matter of drizzling it with butter and rolling it up around a spiced nut filling to make shaggy-looking little parcels. Once they were baked, I doused them in a syrup of honey, lemon and cinnamon, and left them overnight to soak it up. I should have poured off the excess syrup after this initial soak, as truthfully they became a little soggy when I left them too long in their syrup bath, but all in all, I'd say this was a pretty successful challenge! If you like baklava, you'll definitely like kataifi 🙂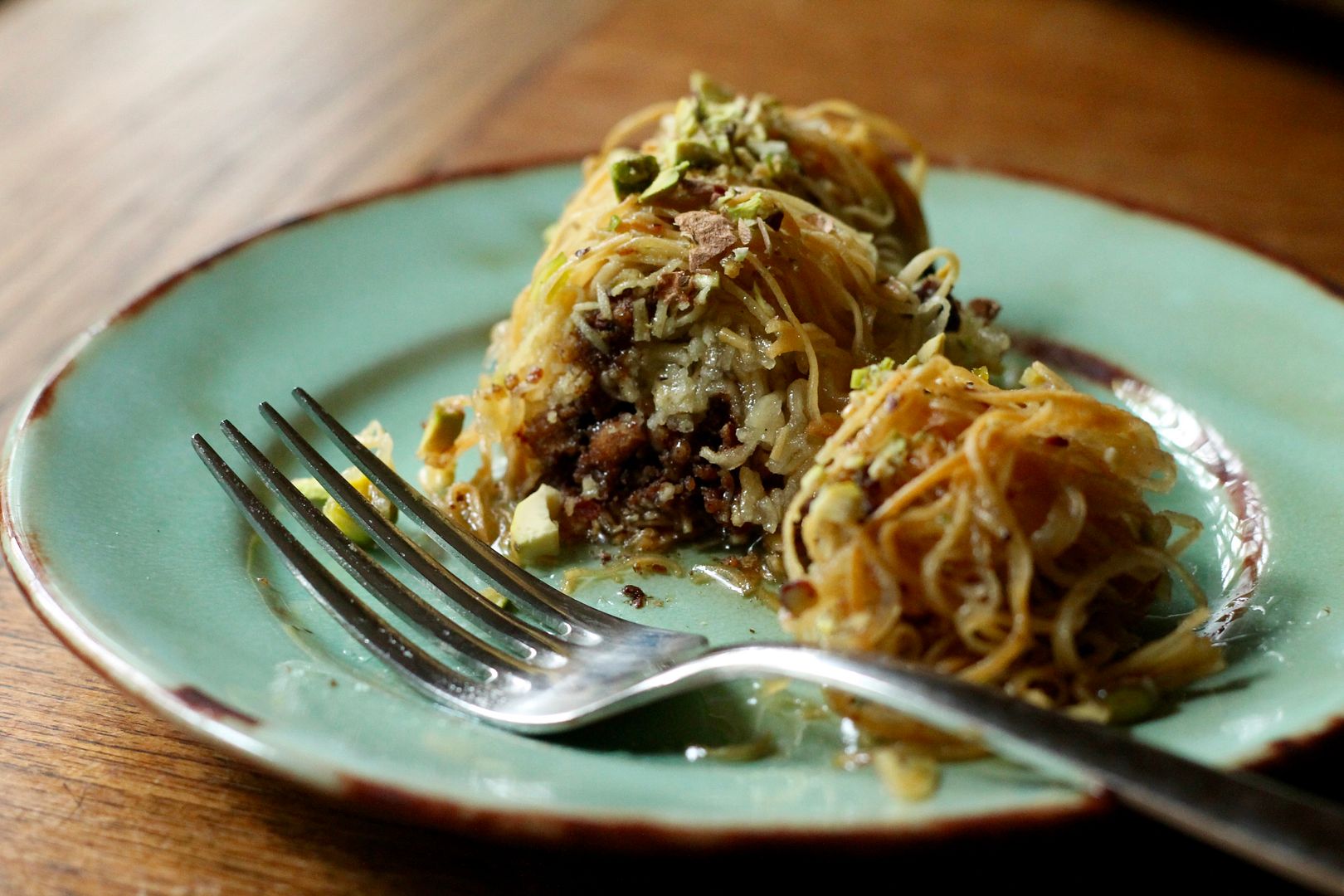 Check out the other Greek dishes for the April installment of #ATW12P:
Greek Kataifi
Makes 15 pieces
Kataifi Dough
Recipe from Dima on Youtube. Makes about 1 lb of kataifi dough.
In a large bowl, combine:
440 ml water
2 tbsp vegetable oil
1 tsp salt
220 g all purpose flour
160 g cornstarch
Using a hand blender, blend the batter together until completely smooth, with no lumps at all. (Alternatively, you can make the batter in a blender jar and whizz it until smooth.)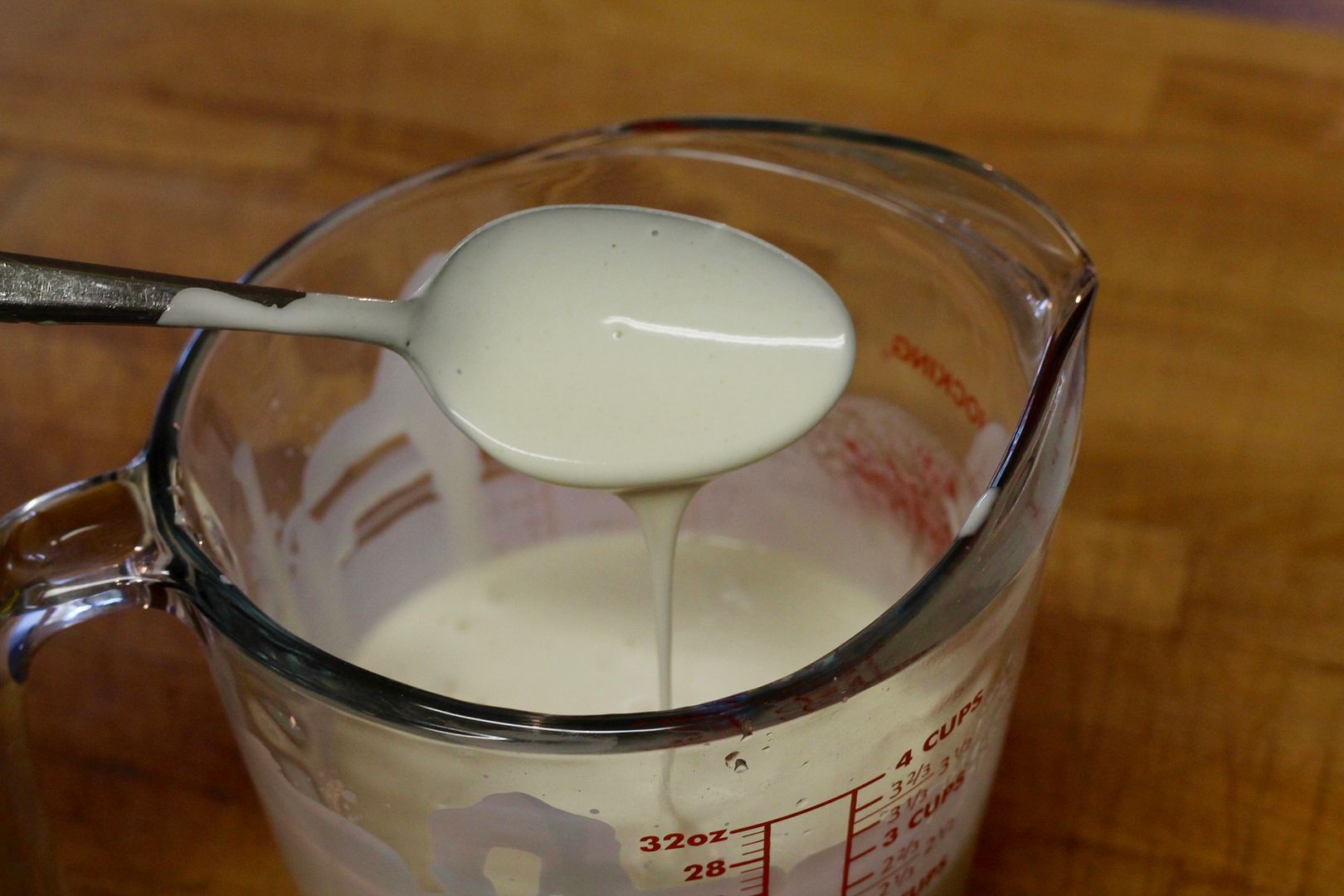 Pour the batter into a plastic piping bag (or you can use a large Ziplock bag) and twist the end to secure so none of the batter spills out. Cut a tiny bit off the tip of the bag – just enough so that a very fine stream of batter comes out when you squeeze the bag.
Preheat a large non-stick frying pan over medium heat and brush it lightly with oil. Starting in the middle of the pan, pipe a concentric spiral of the batter – it's OK if the spiral overlaps somewhat, but you want the strands of batter to be as thin and separate as possible.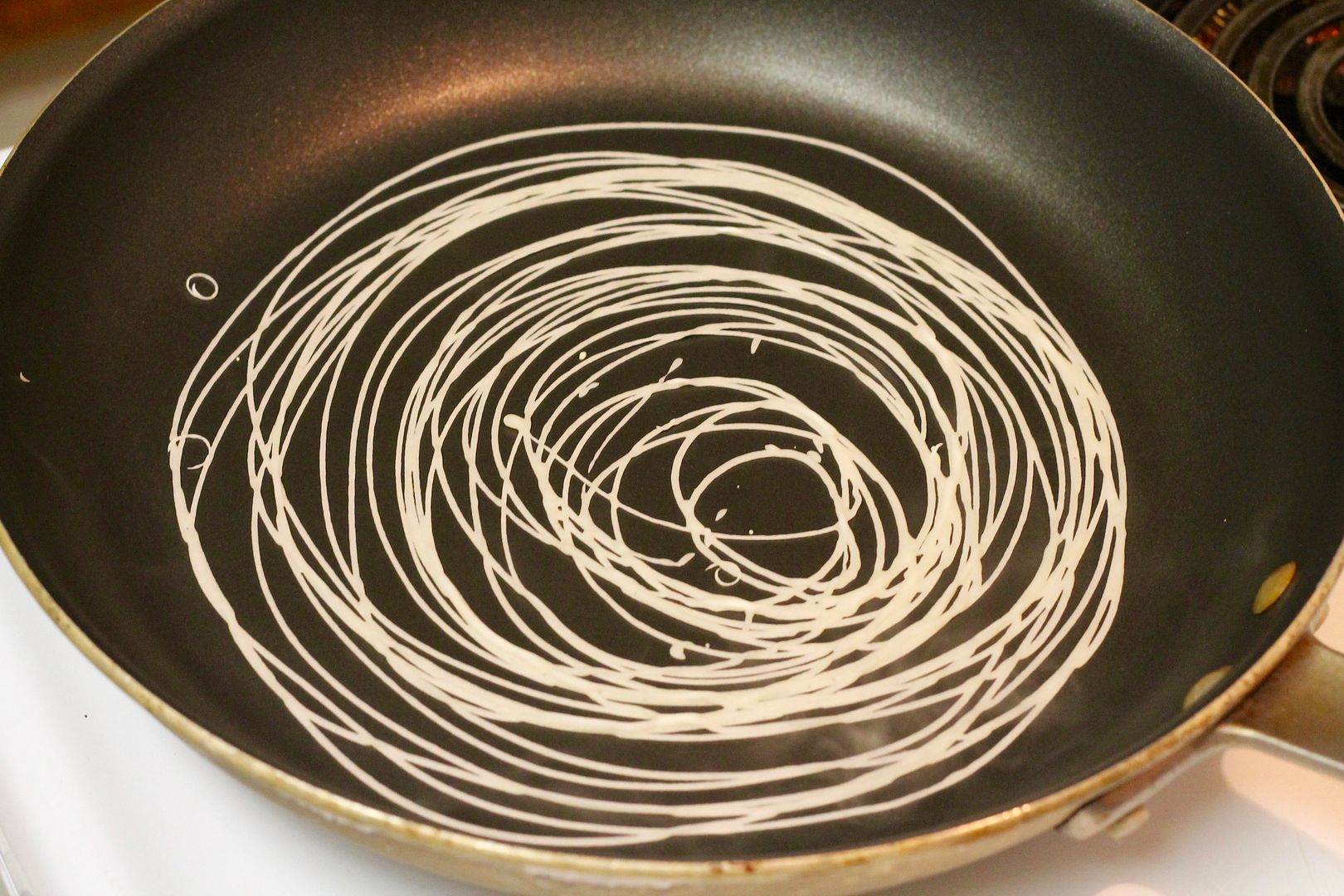 Cook for about 20-30 seconds, until the batter is dry and the strands start to lift themselves up off the surface of the frying pan.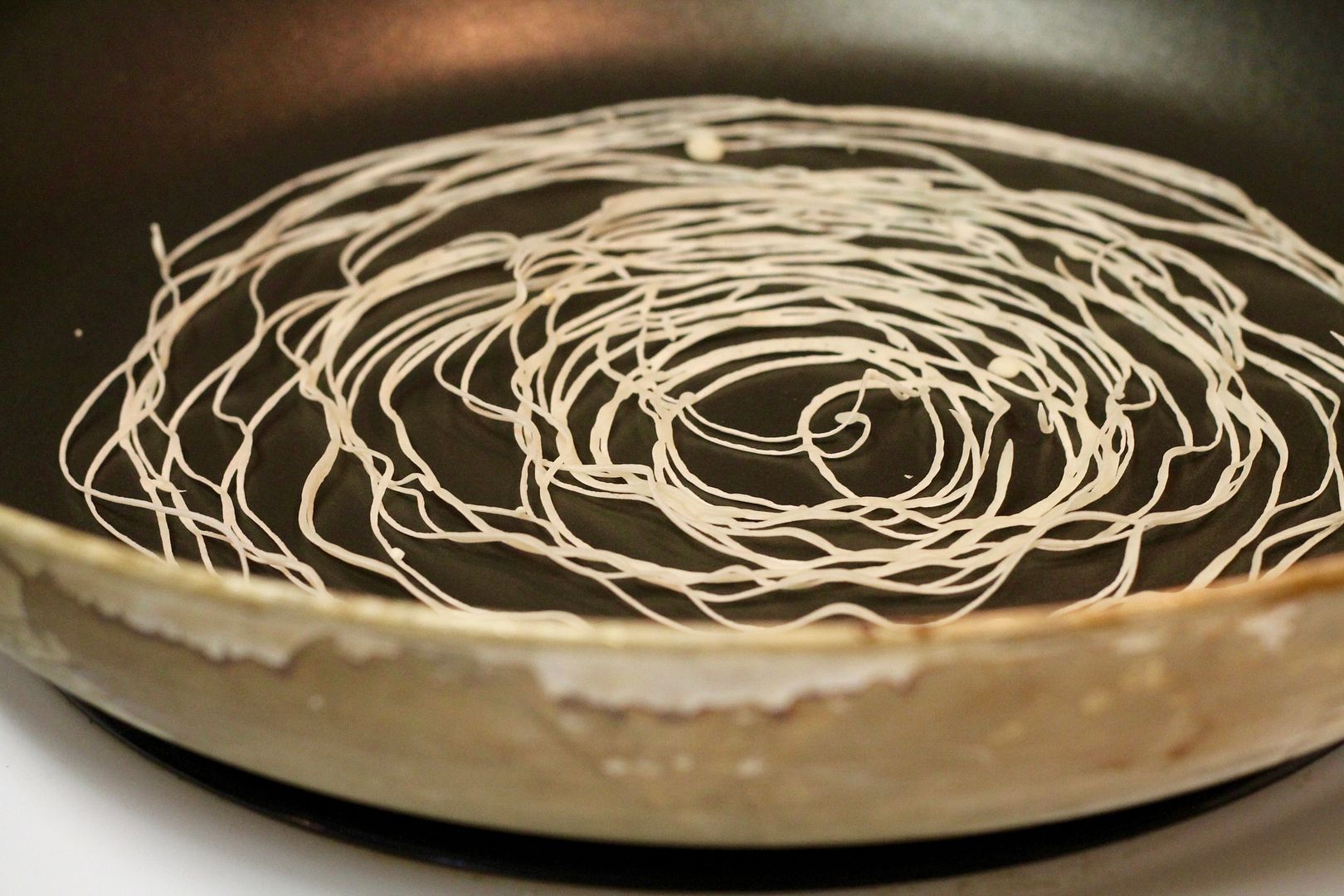 Use a wooden chopstick to remove the strands from the frying pan and transfer then to a plate or baking sheet.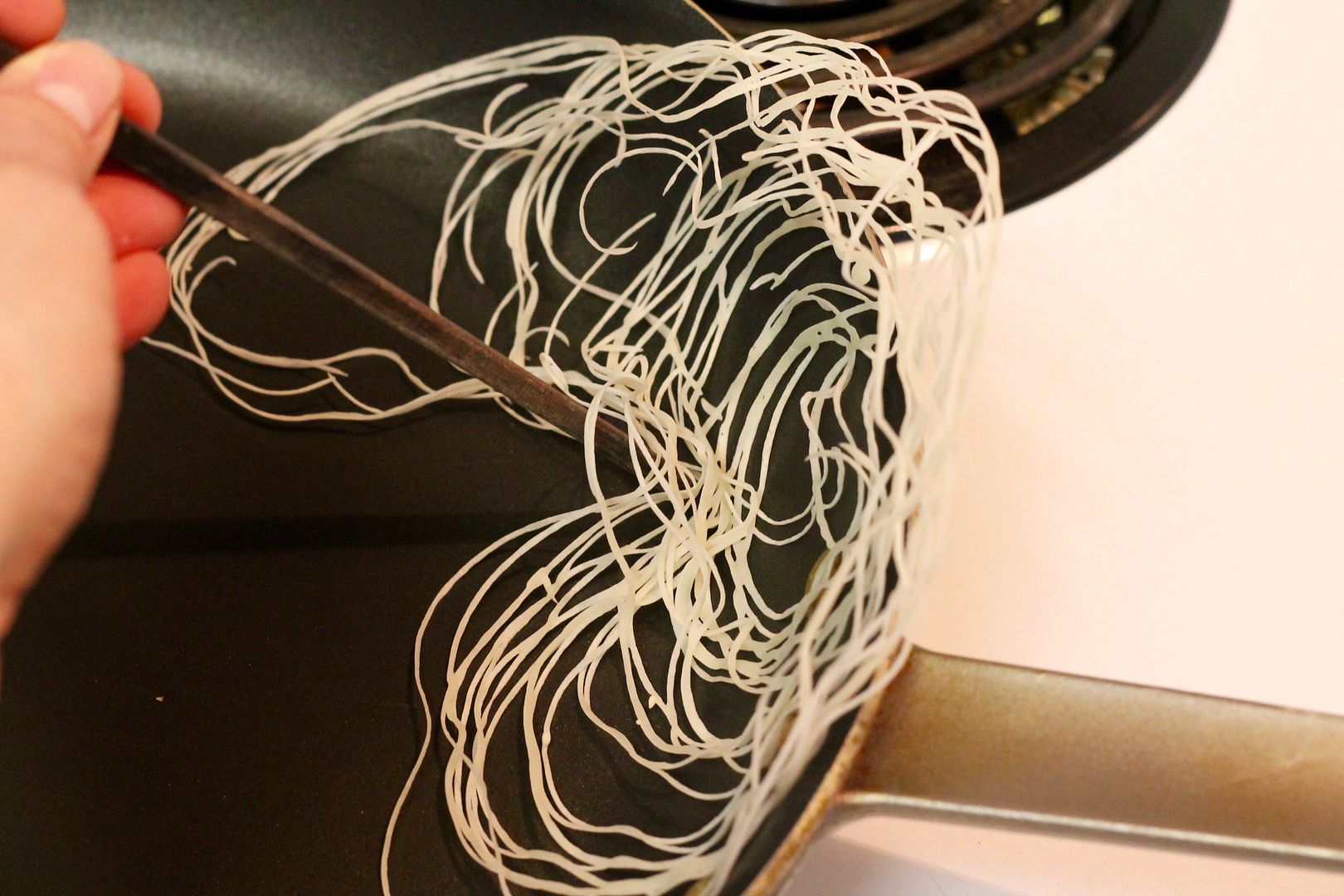 Cover with a tea towel so that the dough doesn't dry out and get too brittle while you cook the rest of the batter.
Repeat until all the batter is used up. Be sure to keep the stream of batter coming out of the piping bag as thin as possible.
Filling & Assembly
Inspired by My Greek Dish, My Greek Food Recipes, and Kalofagos.
In the bowl of a food processor, combine:
150 g walnuts, pistachios, and/or almonds (any combination totaling 150 g)
1 1/2 tsp ground cinnamon
pinch ground cloves
pinch salt
Pulse until the nuts are roughly chopped but not powdered.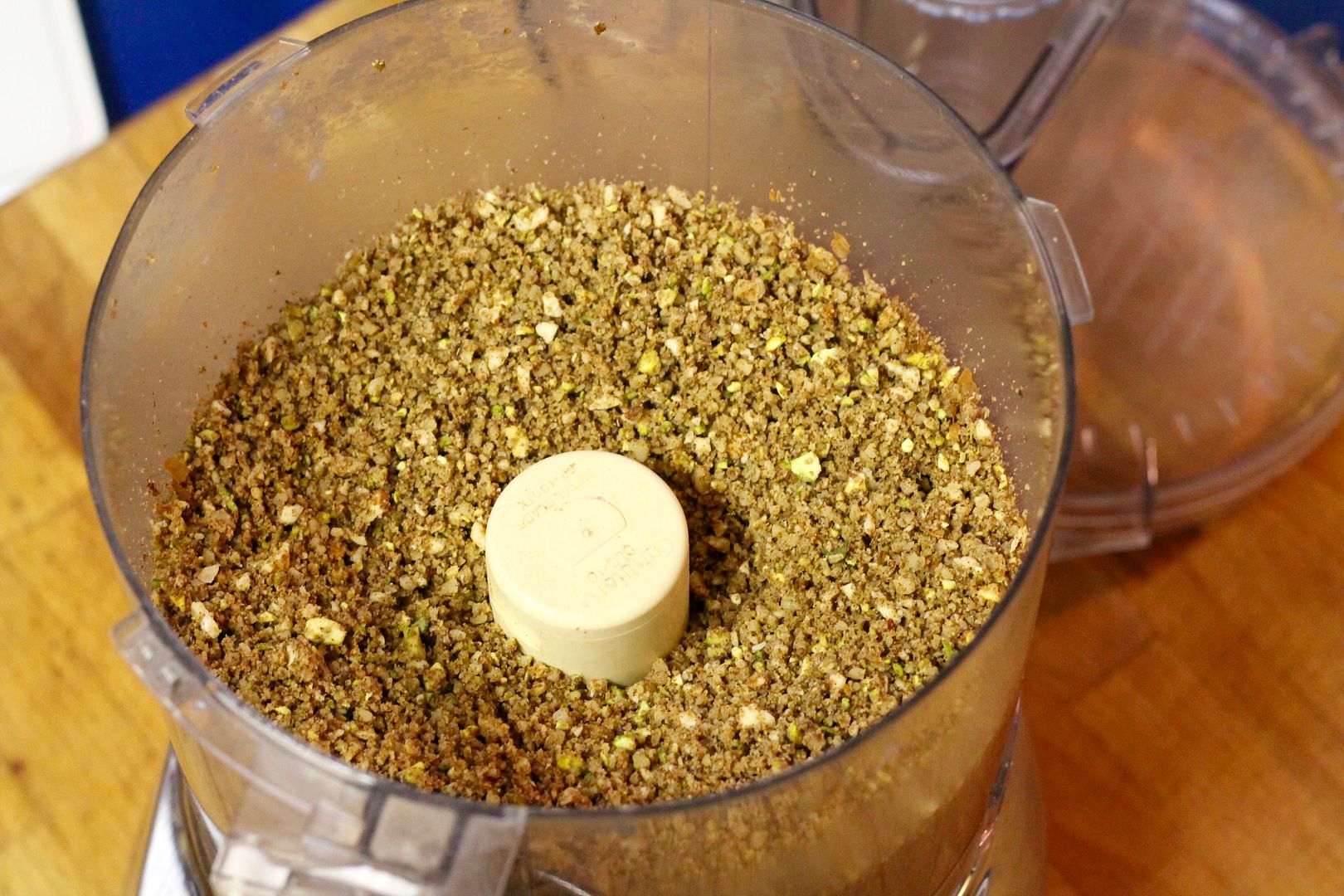 In a medium bowl, mix together:
250 g unsalted butter, clarified and melted
2 tbsp olive oil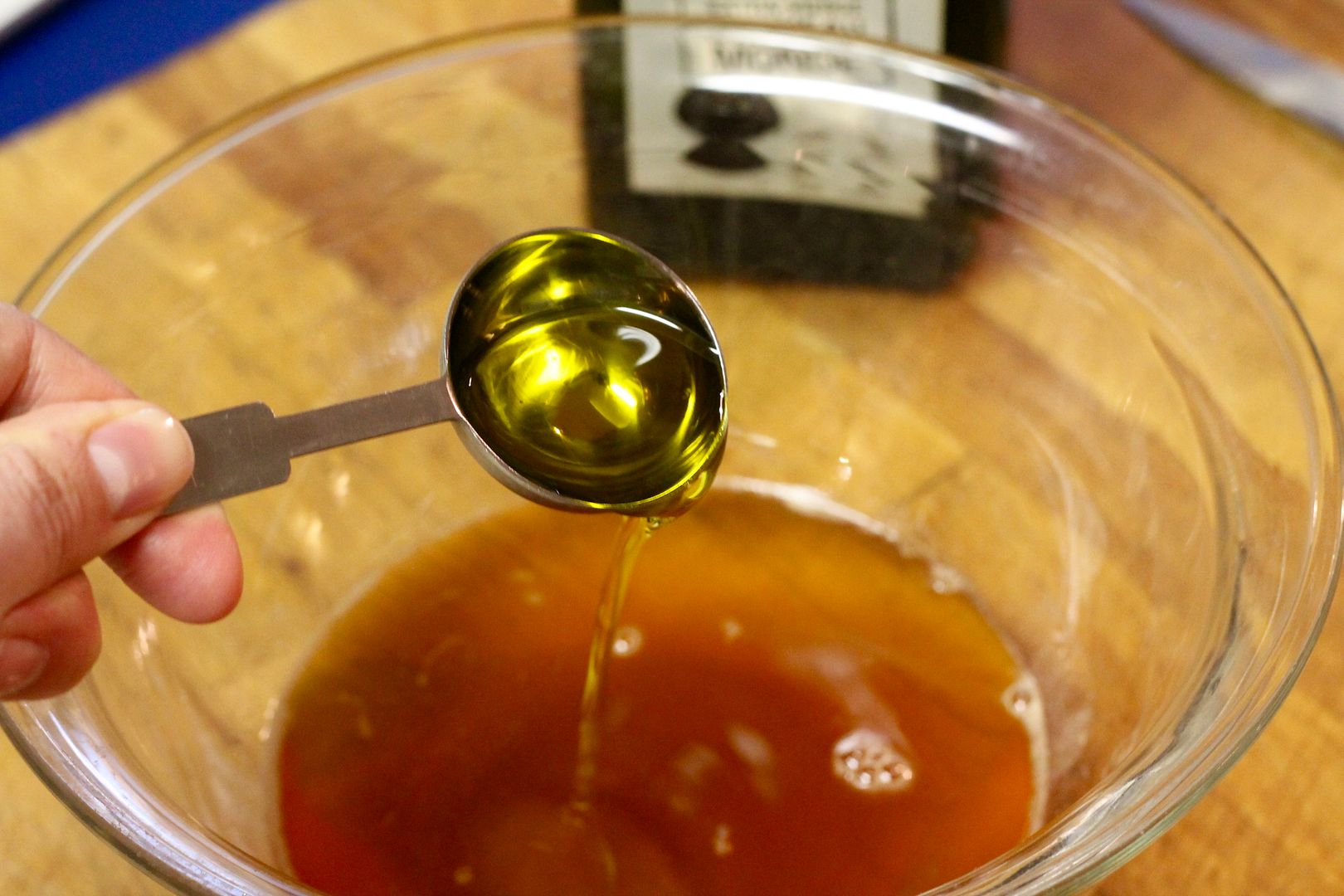 Preheat the oven to 350˚F (325˚F convection). Prepare a 9″ x 13″ baking dish by brushing the bottom and sides with some of the butter mixture.
Divide the kataifi dough into 15 equal portions and lay them out on your work surface in little rectangles approximately 2″ x 5″. For best results, try to align the strands so that they run the length of the rectangle. Brush each rectangle generously with some of the butter mixture, and place about 1 heaped tbsp of the nut mixture at one end of each of the rectangles.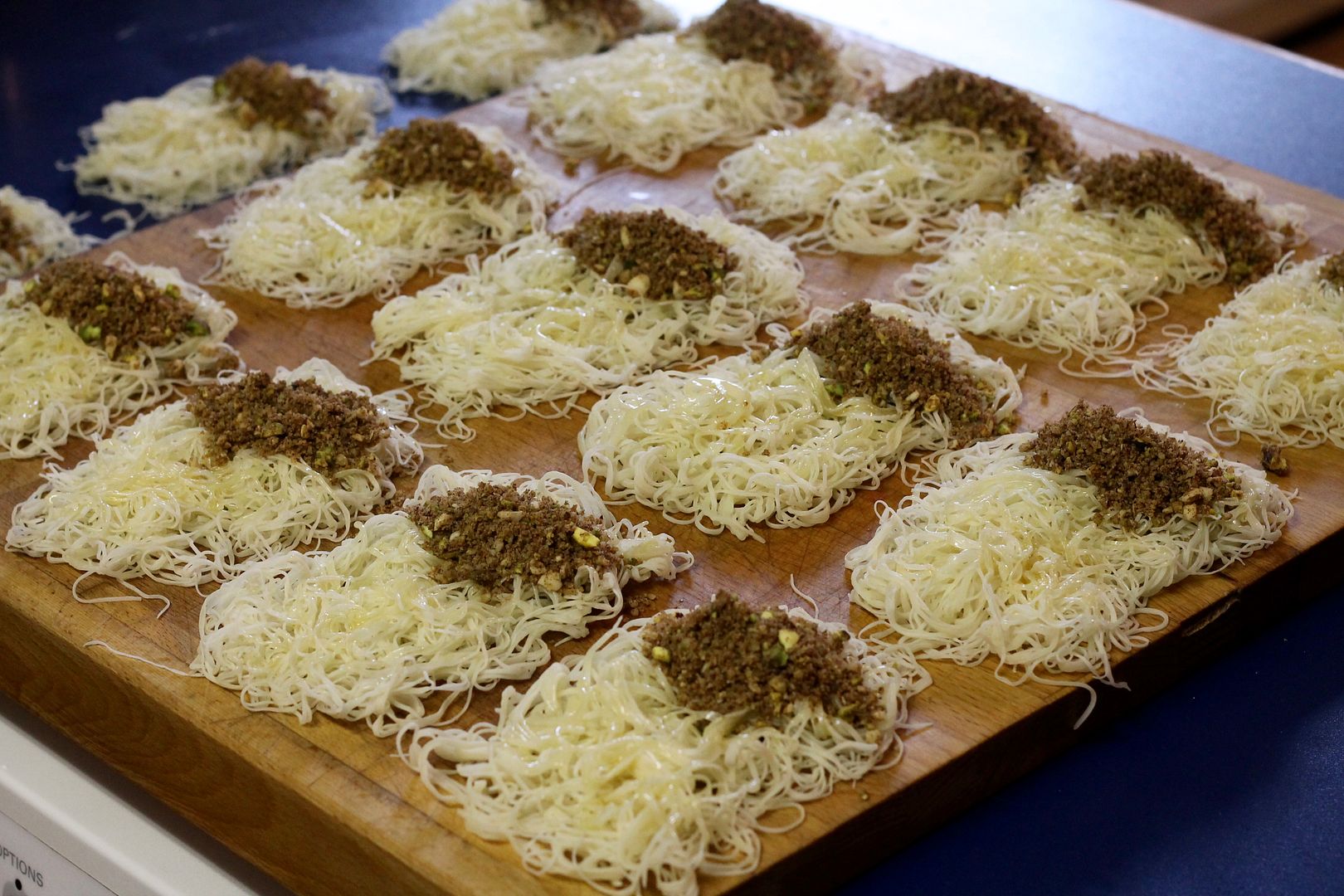 Carefully roll the nuts up inside the kataifi strands, tucking them securely around the nut mixture.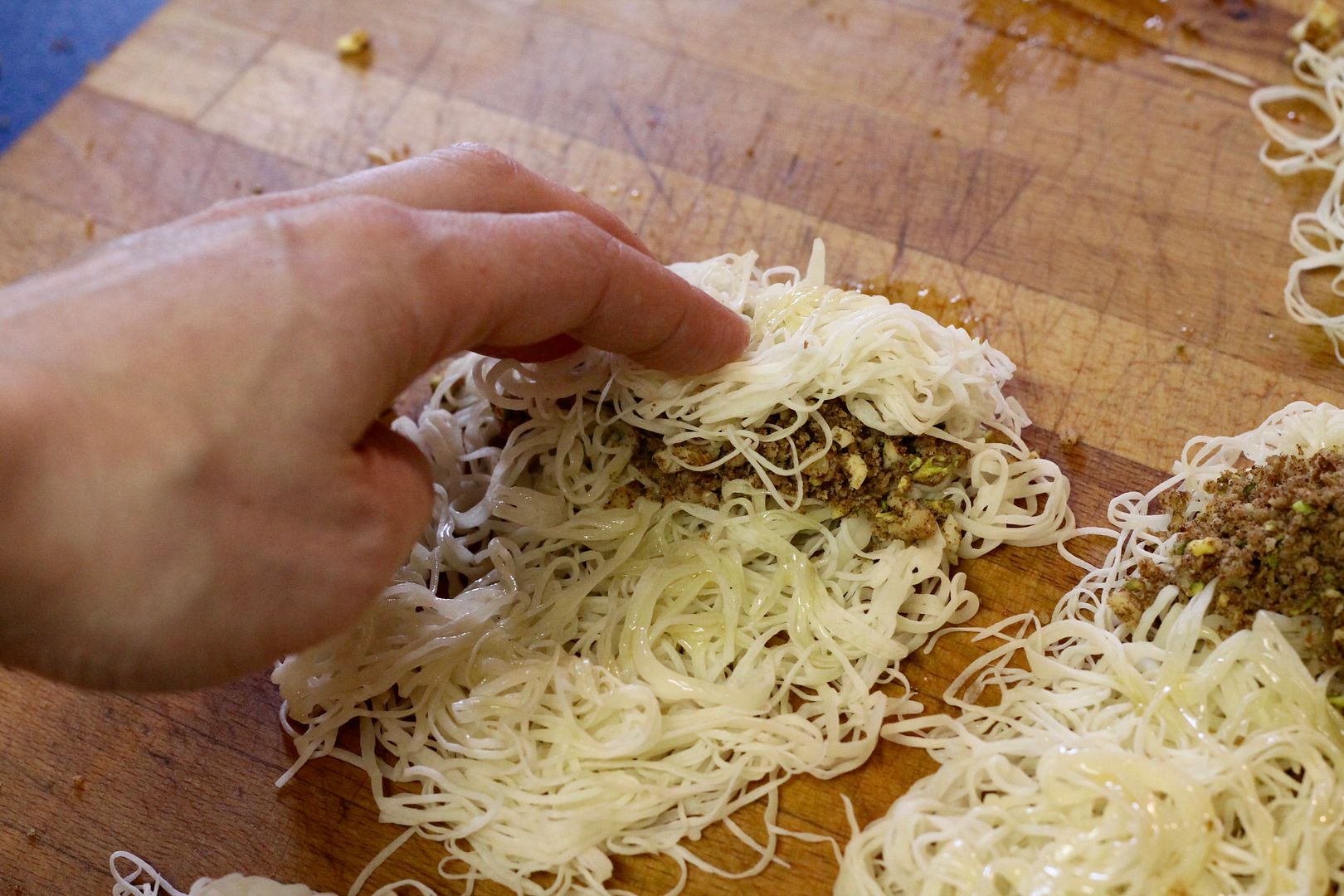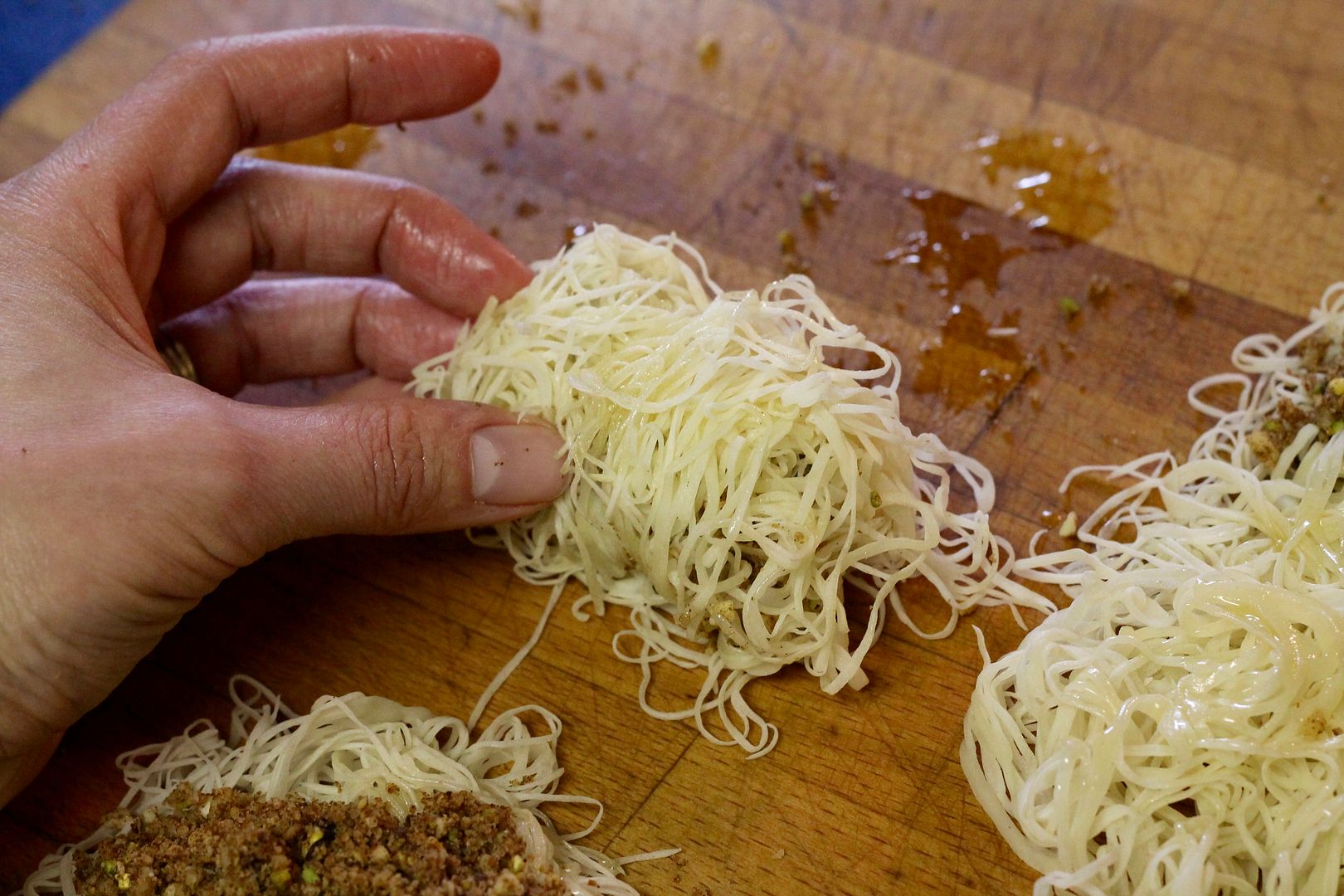 Nestle each little roll in the prepared pan and brush/drizzle with the remaining butter mixture (yes, all of it).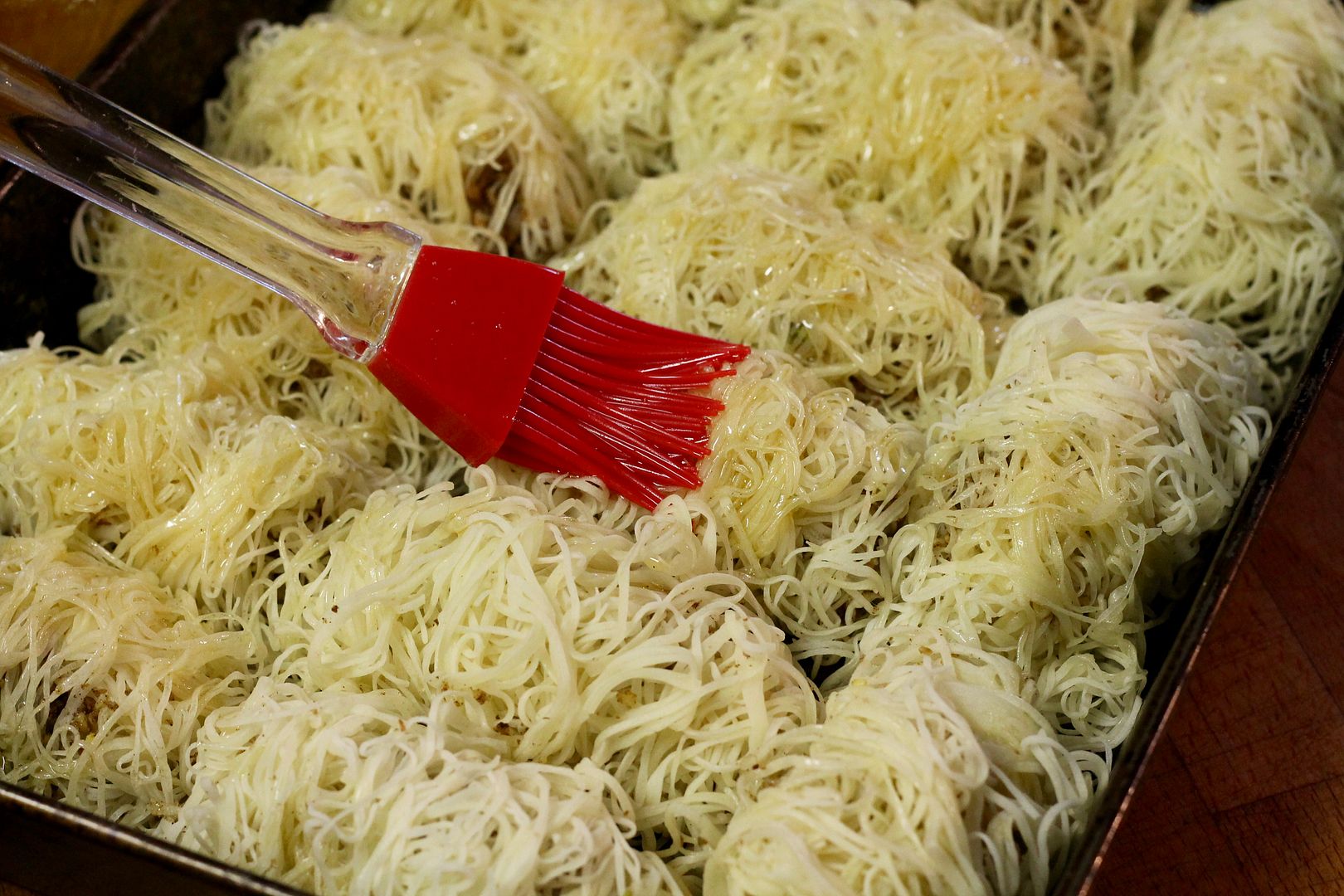 Bake in the preheated 350˚F (325˚F convection) oven for 50-60 minutes. If they are not golden brown by that point, increase the oven temperature to 375˚F (350˚F convection) and bake for an additional 10-15 minutes, until nicely coloured. Allow to cool on a rack.
Once the kataifi are cooled, prepare the soaking syrup. In a medium saucepan, combine:
1/2 cup honey
1 1/3 cups granulated white sugar
1 2/3 cups water
1 cinnamon stick
the rind and juice of 1 lemon
Bring to a boil then reduce to a simmer for 15 minutes.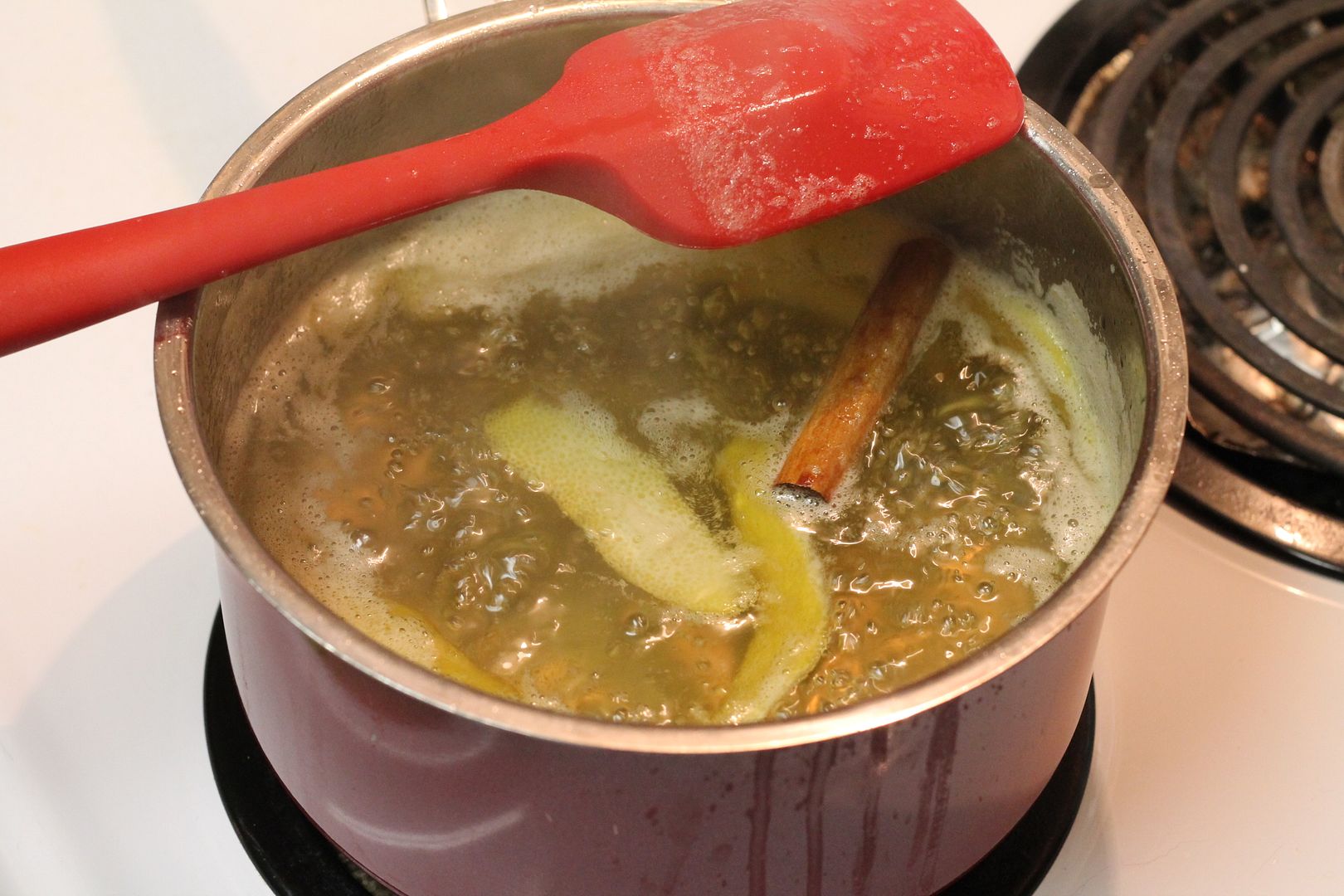 When the kataifi are cool and the syrup is still piping hot, remove the cinnamon stick and lemon rind and pour the syrup over the pastry (it is key to have cool pastry and hot syrup). It will seem like too much syrup at first, but let it sit and absorb for several hours or overnight, during which time it should soak up most of it.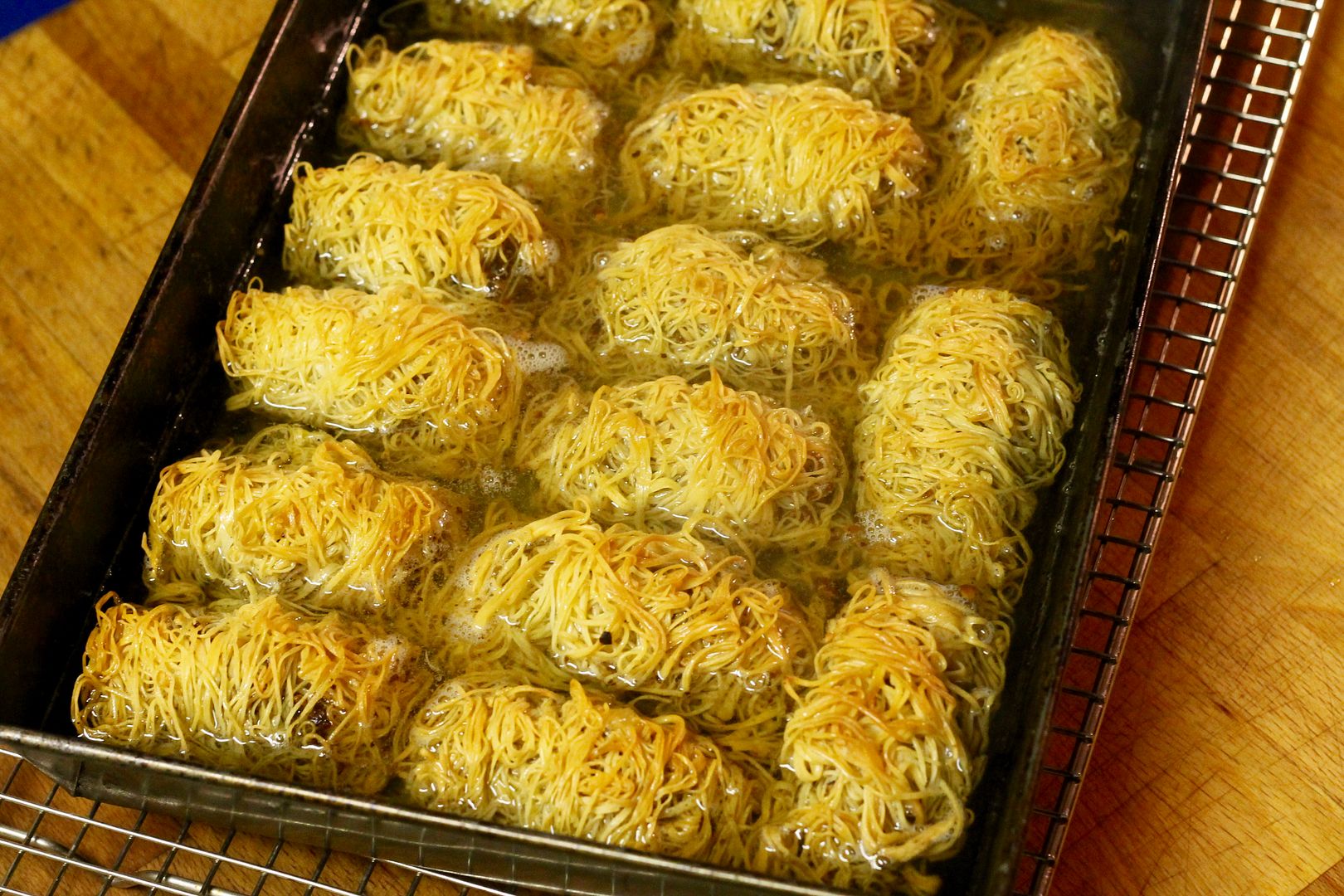 Pour off any excess syrup, then sprinkle each kataifi roll with chopped pistachios before serving. Will keep in a covered container at room temperature for up to 1 week.
Save
Save
Save
Save
Save
Save