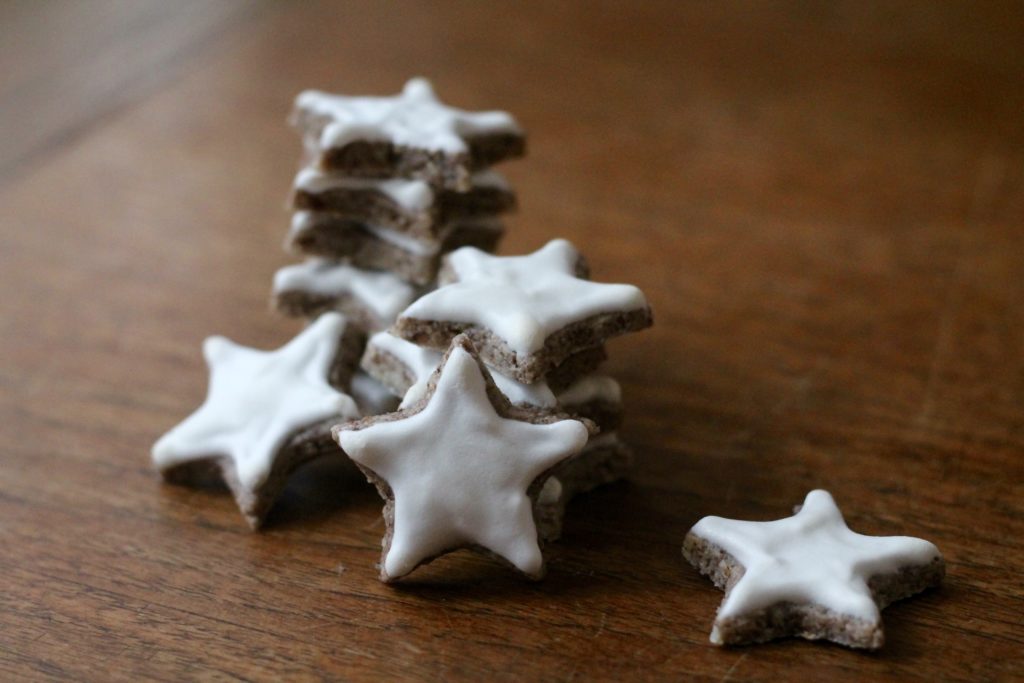 I woke up this first morning of 2017 to a pretty dusting of snow outside, which reminded me of these snowy white meringue-topped Zimtsterne cookies that I promised to post about before the New Year… oops. That strep throat I mentioned in my last post has hung on through two rounds of antibiotics and also morphed into laryngitis and a fun nighttime cough, rendering me unable to speak above a whisper and totally unmotivated to do anything but binge watch Gilmore Girls on Netflix. But sickness aside, these cookies are worth knowing about, so here they are!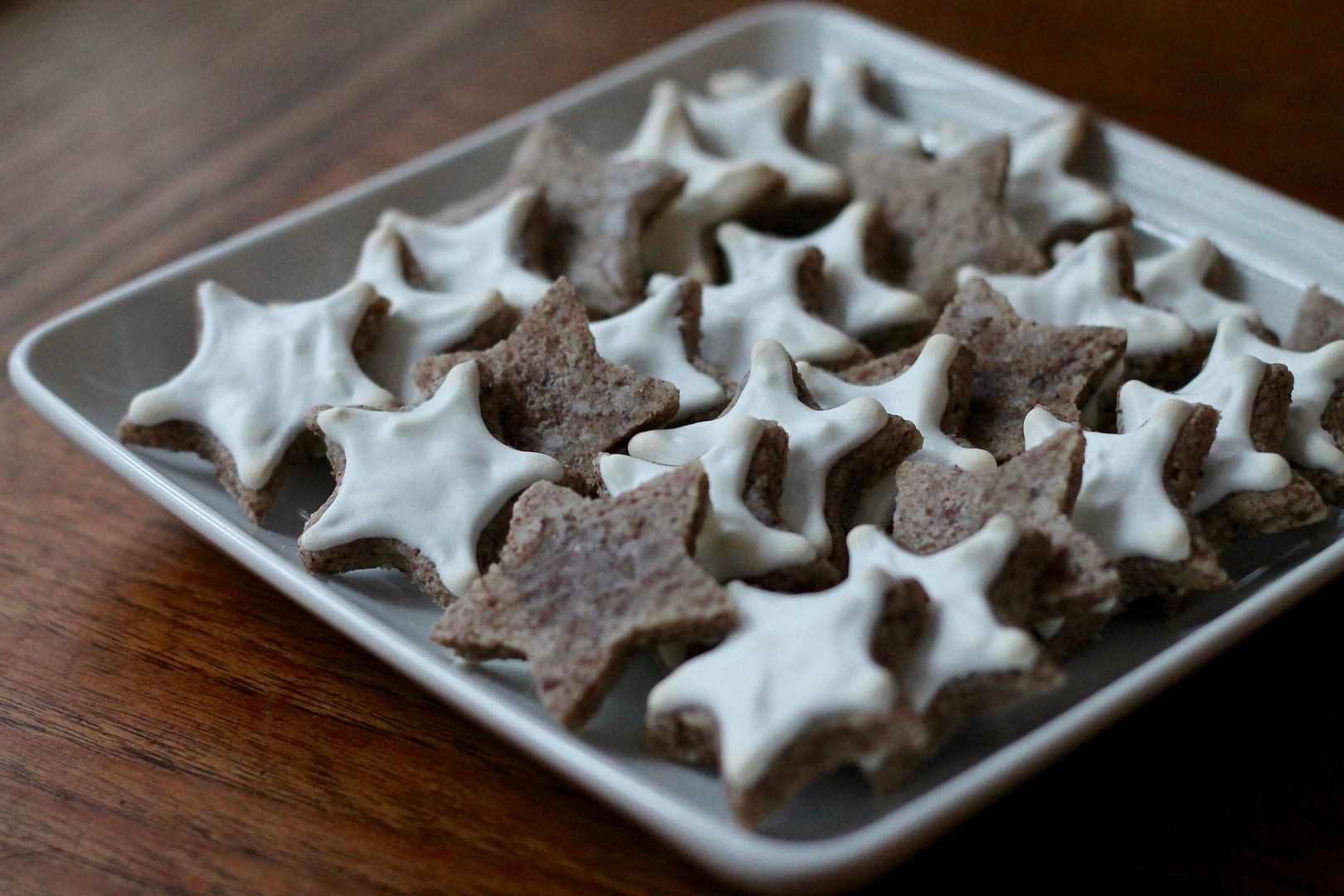 Zimtsterne are a traditional German Christmas cookie made of meringue and ground nuts, usually almonds and sometimes hazelnuts, cut into star shapes and topped with more meringue. This particular recipe comes from Classic German Baking by Luisa Weiss (which I got for Christmas after having lusted after it for months!). The literal translation of Zimtsterne is "cinnamon stars", but a more accurate one would be "finickiest cookies in the universe" because – well – they are: the dough is sticky and soft and challenging to work with, you have to cut out hundreds* of individual cookies and frost each of them by hand, and then you have to dry the cookies overnight before finally baking them while keeping the meringue on top from browning. I managed to come up with a few techniques to make things a little easier, which I will share below, because while these cookies are certainly a project, they are also worth it: nutty, chewy, not too sweet, lightly spiced, and easy to eat by the handful if you're not careful. Definitive proof that the Germans know their Christmas cookies!
*I may be exaggerating slightly
Zimtsterne
Adapted from Classic German Baking by Luisa Weiss, via The Splendid Table. Makes about 60 small cookies, depending on the size of your cookie cutter. The original recipe calls for only ground almonds, but I did half and half almonds and hazelnuts – you can use one or both in whatever proportions you like.
In the bowl of a food processor, combine:
175 g raw almonds
175 g raw hazelnuts
(or any combo of almonds and hazelnuts totaling 350 g)
Pulse until very very finely ground – but stop before it becomes nut butter. Set aside.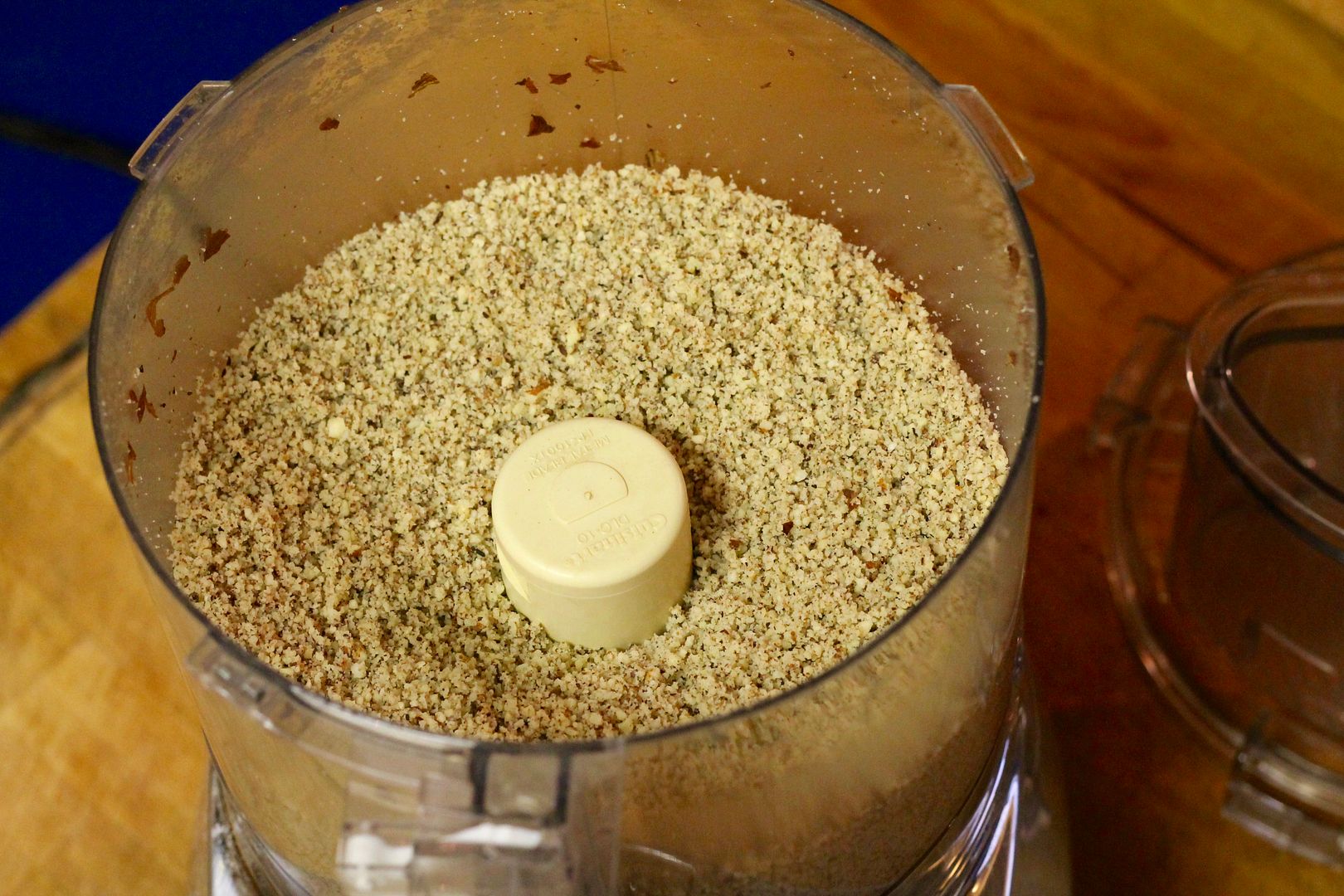 In a very clean stand mixer bowl, combine:
3 egg whites
1/8 tsp salt
pinch cream of tartar
Beat on medium-high speed until frothy. Slowly add in 200 g confectioners' sugar, letting each addition mix in before adding more. Continue whipping the mixture for about 7 minutes, until it is thick, glossy, and stiff-peaked – more like stiff royal icing than meringue. Scoop out 3/4 cup of the meringue and set it aside – this will be used later as the icing for the cookies.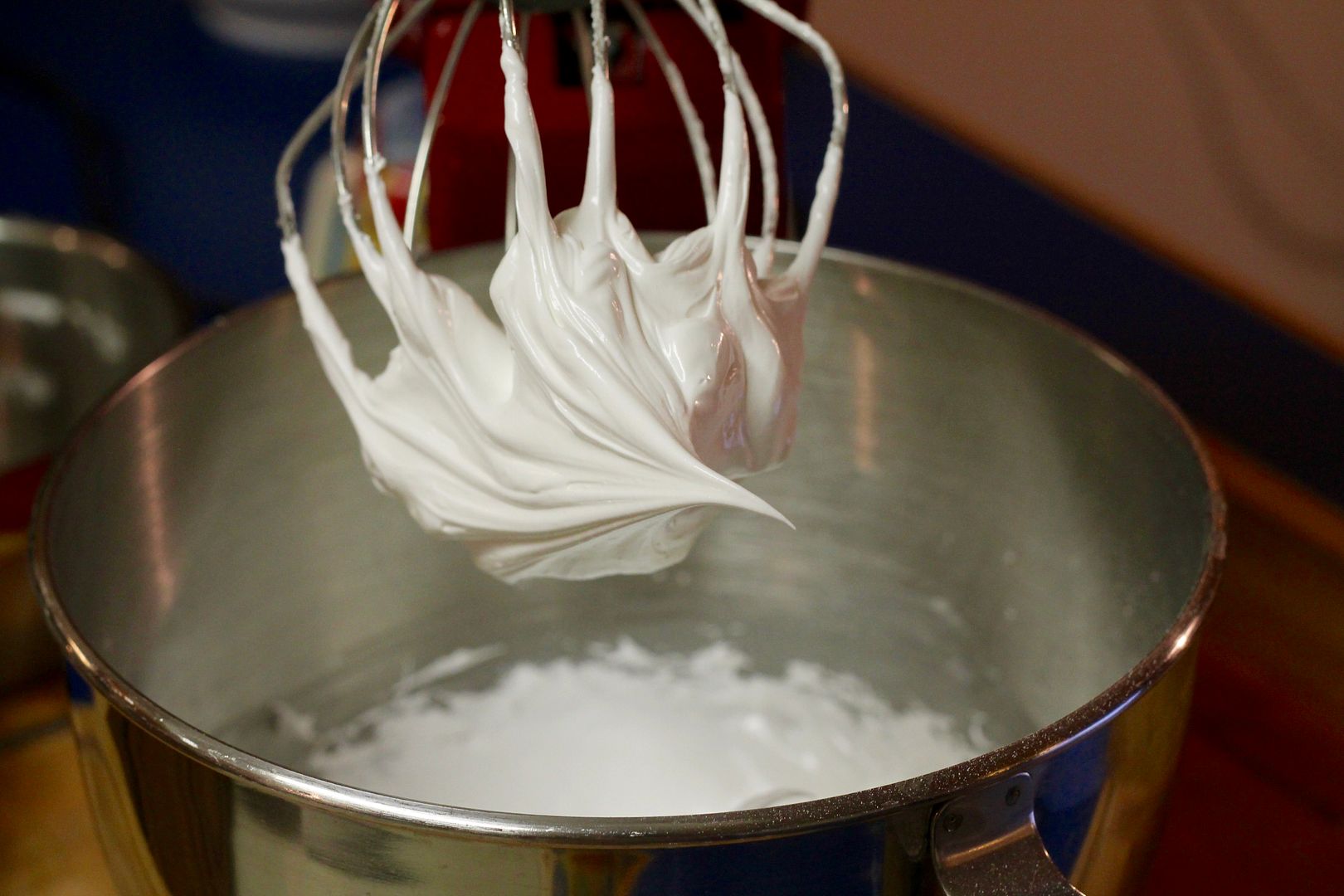 To the remaining meringue in the bowl, add:
225 g of the ground nut mixture (about 2 1/4 cups)
2 tsp ground cinnamon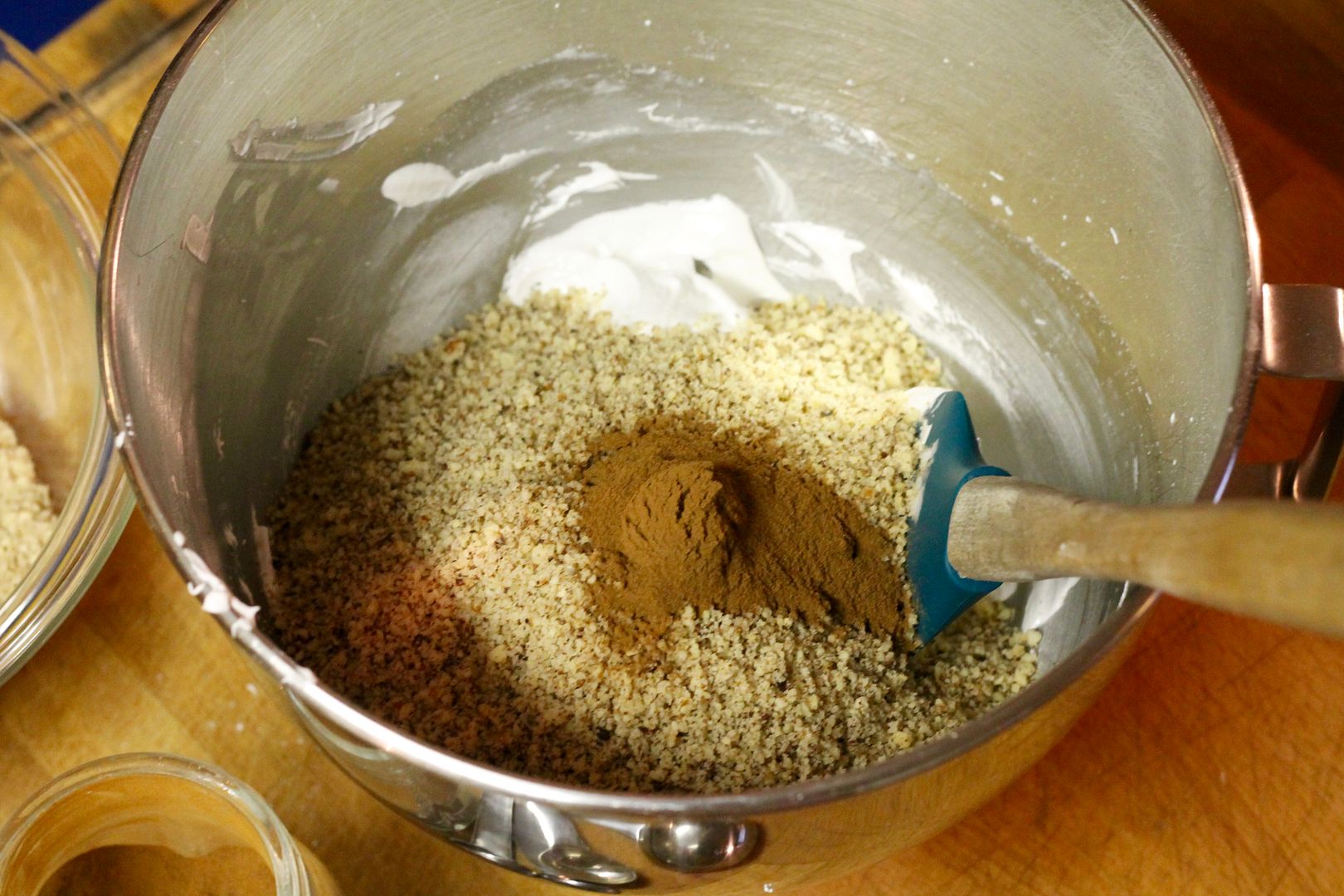 Fold in with a spatula until completely combined. Check the consistency of the mixture – if it is still very soft and sticky, add more of the ground nut mixture until it is firm and only slightly sticky (the amount of nut mixture needed is dependent on the size of your egg whites and how finely the nuts are ground – you may not need to add all of the nuts).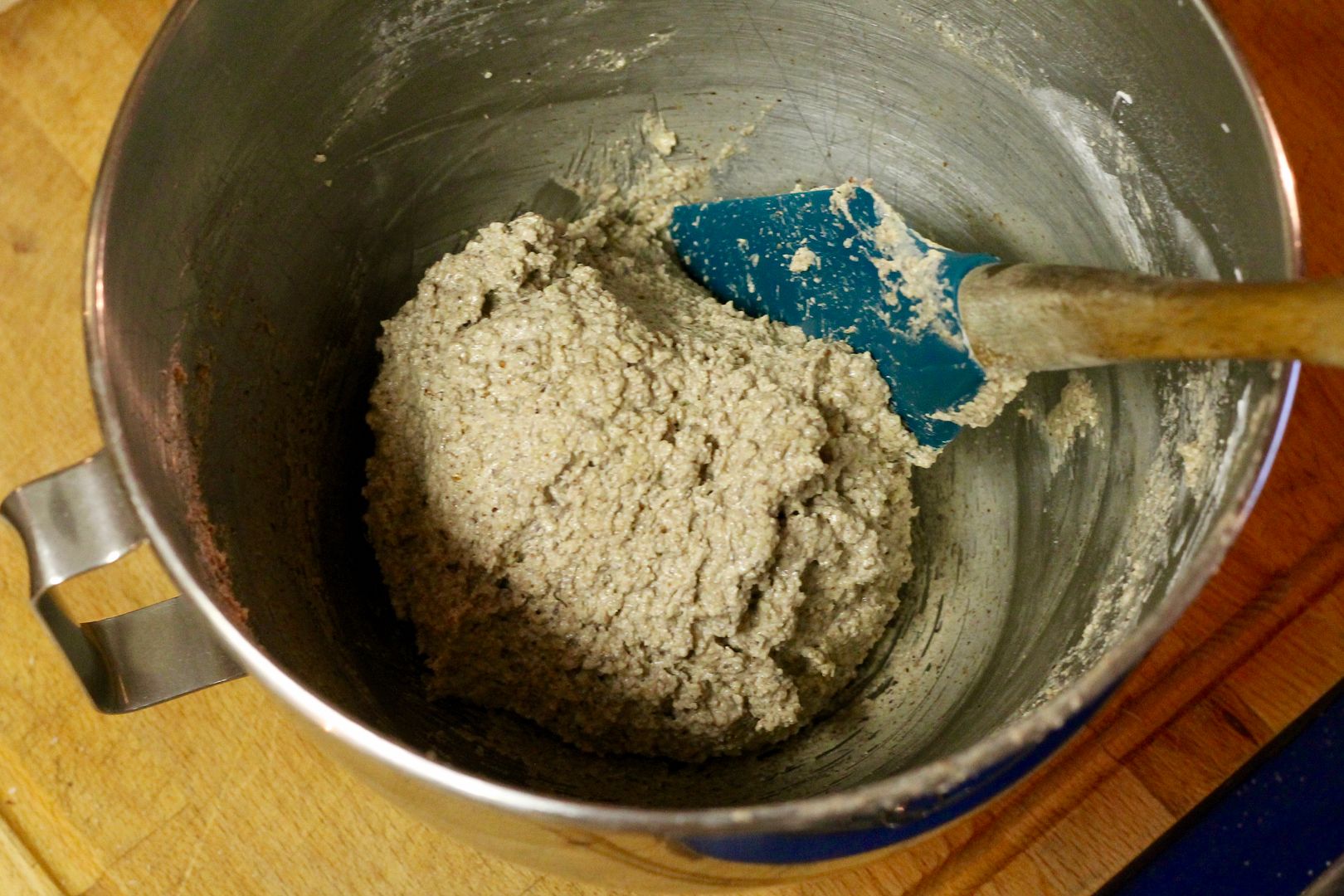 Scrape the dough out onto a piece of plastic wrap, wrap it up tightly, and refrigerate for 30 minutes.
Line 2 baking sheets with parchment paper and set aside. Roll out the chilled dough between two pieces of plastic wrap until it is 1/4″ thick. Peel off the top piece of plastic wrap and dust the surface of the dough with confectioners' sugar. Replace the plastic wrap and flip the dough over, so the confectioners' sugar side is facing down. To do this, roll it up around a rolling pin, and then unroll it, sugared-side down. This will keep the cookies from sticking to the plastic wrap when you cut them out.
(If you discover that your dough is still too soft and sticky to work with, just mix in some more ground nuts until it is firm enough to roll.)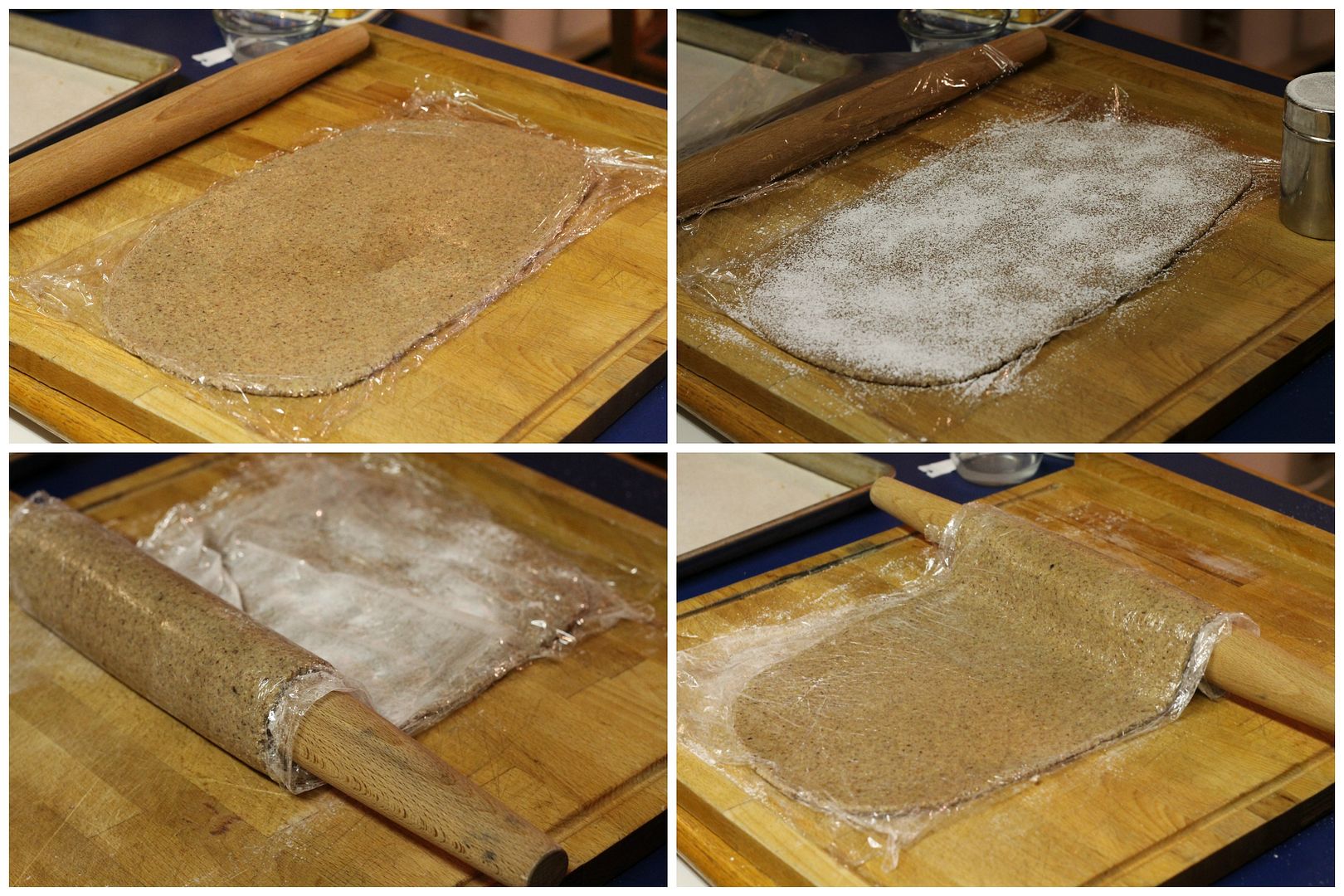 Peel off the top piece of plastic wrap and use a small 1 1/2″ star cutter to cut out the cookies. Dip the cutter in cold water to keep the dough from sticking too badly, and use a moistened finger tip to push the cookie out of the cutter. Place the cookies on the parchment-paper lined baking sheet – they can be quite close (but not touching) as they won't spread in the oven. Repeat the rolling and cutting with the remaining dough until it is all used up.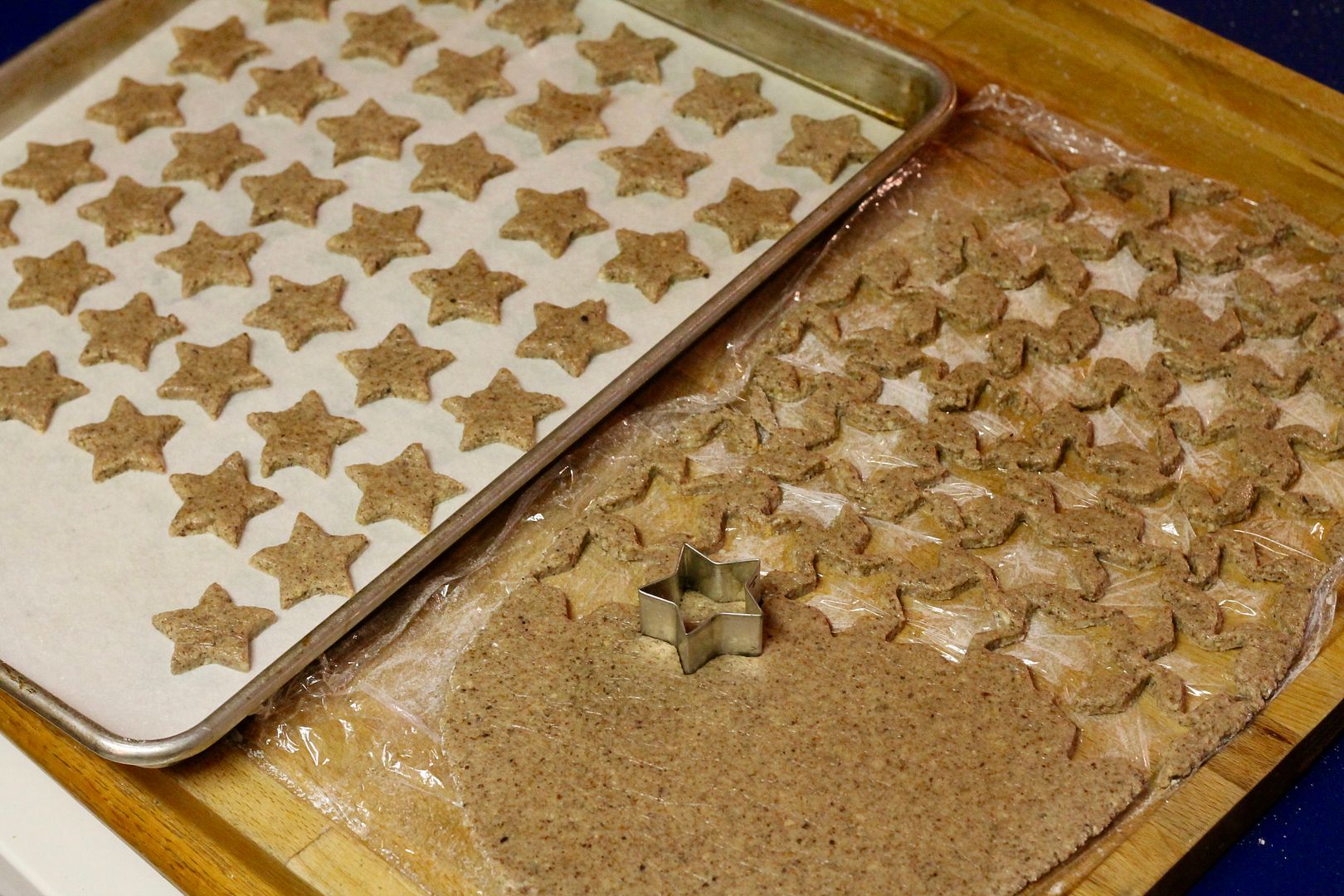 Frost the cookies with the 3/4 cup reserved meringue. You can do this by spreading a tiny bit of meringue carefully onto each cookie with a pastry brush and a toothpick, but it's much easier to use a piping bag to pipe a thin layer of icing over each star, right to the edges, using the tip of the piping bag to nudge the icing around.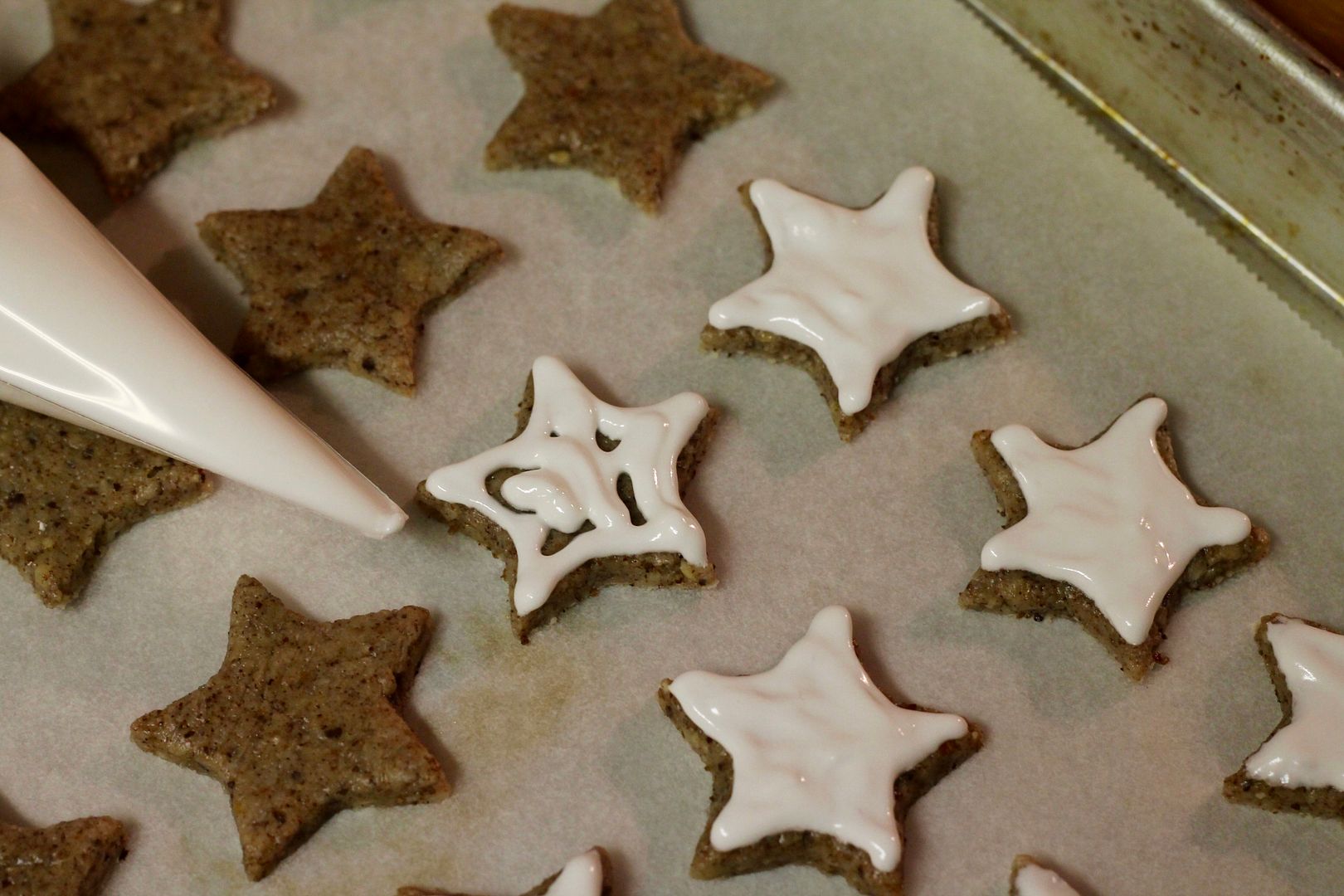 Let the cookies dry at a cool room temperature for 12-24 hours. The meringue should be dry to the touch.
To bake, preheat the oven to 350˚F (325˚F convection) with the rack in the bottom third. Bake the cookies, 1 baking sheet at a time, for 3-4 minutes, until the meringue is set but still white (don't let it colour).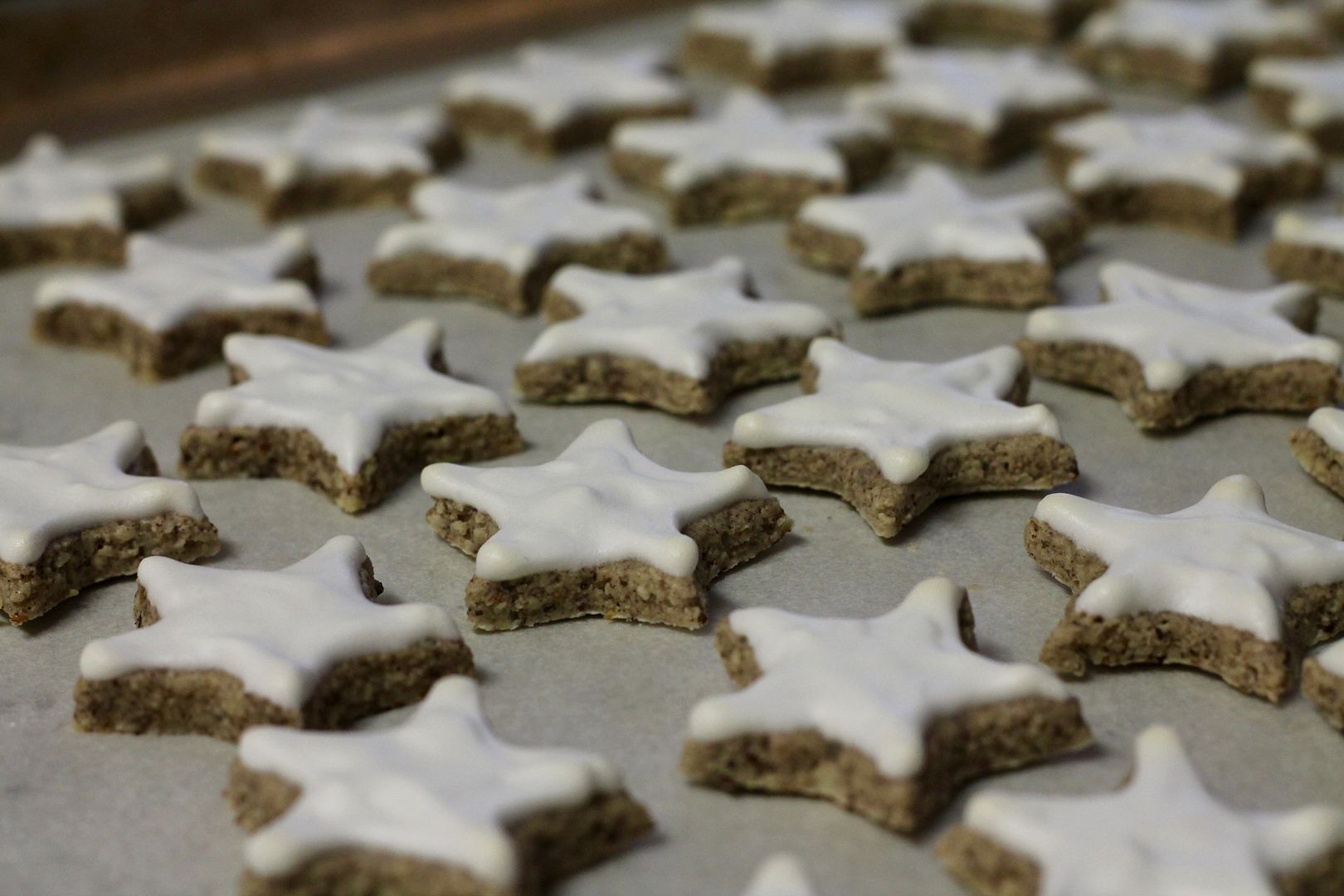 Let the cookies cool completely on the baking sheet before removing – they will be slightly crisp on the outside and soft and chewy in the middle. Store in an airtight container for up to 1 month.