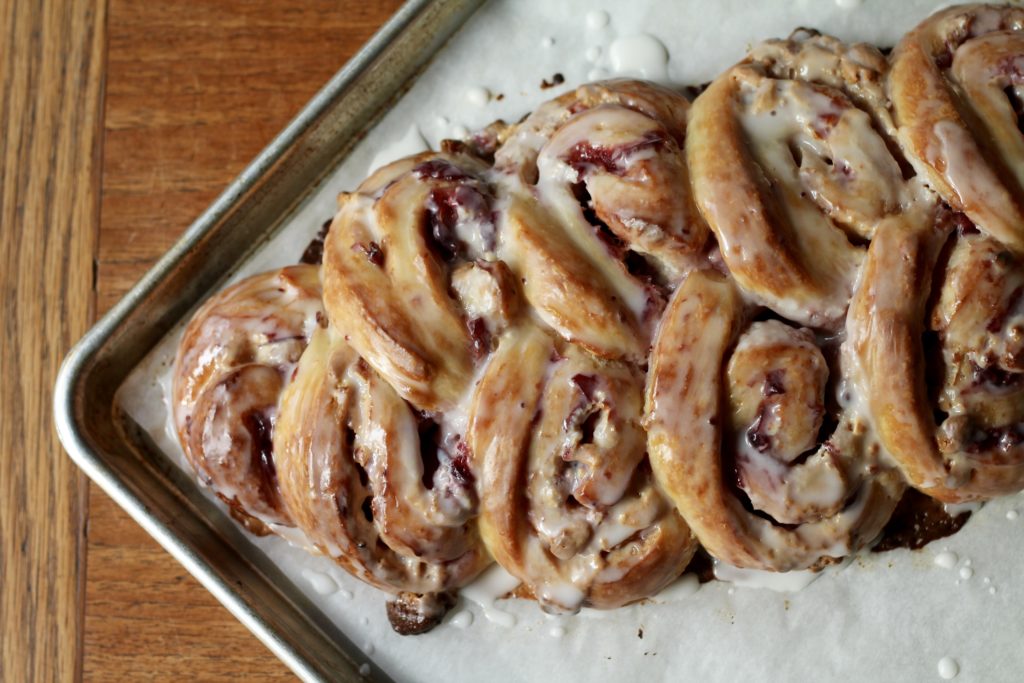 Along with the perfect Christmas dessert and the best Christmas cookies, every year I'm on the look out for a delicious holiday breakfast or brunch pastry – and this year, I think I may have stumbled on it kind of by accident. I had half a batch of challah dough in my freezer, a container of cranberry sauce leftover from Thanksgiving, and I'd just seen a photo of the beautiful poppy seed tea "braid" from Luisa Weiss' Classic German Baking – and it all came together in a swirly braid filled with cranberry sauce, white chocolate chunks, and lemon zest, glazed with a lemony icing. It was a huge loaf, so I gave some to friends and planned to take the rest to work to share with my colleagues… but plans changed when Nate and I discovered how good it was, and we ate it all ourselves! (Sorry, colleagues!)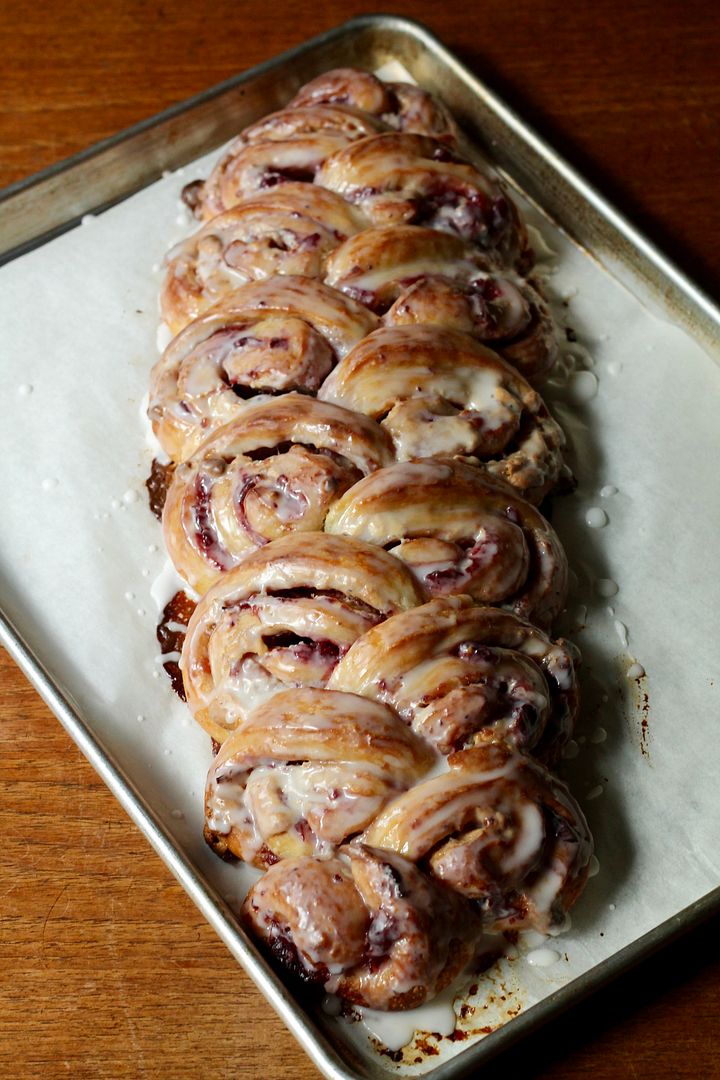 Despite the complicated-looking shape, this is loaf really easy to make. The base is the challah dough from Artisan Bread in Five Minutes A Day, which you literally just mix and then leave alone, and it turns into a gorgeous sweet dough. Once you roll it up around the filling, the "braid" is formed by cutting the cylinder of dough into slices but leaving them attached at the bottom – sort of like a Hasselback potato – and then fanning them out to each side. It looks impressive but most importantly tastes amazing – the tart cranberries and zingy lemon keep it from being too rich, and the white chocolate gets wonderfully caramelized in the oven. Definitely worthy of a holiday breakfast table!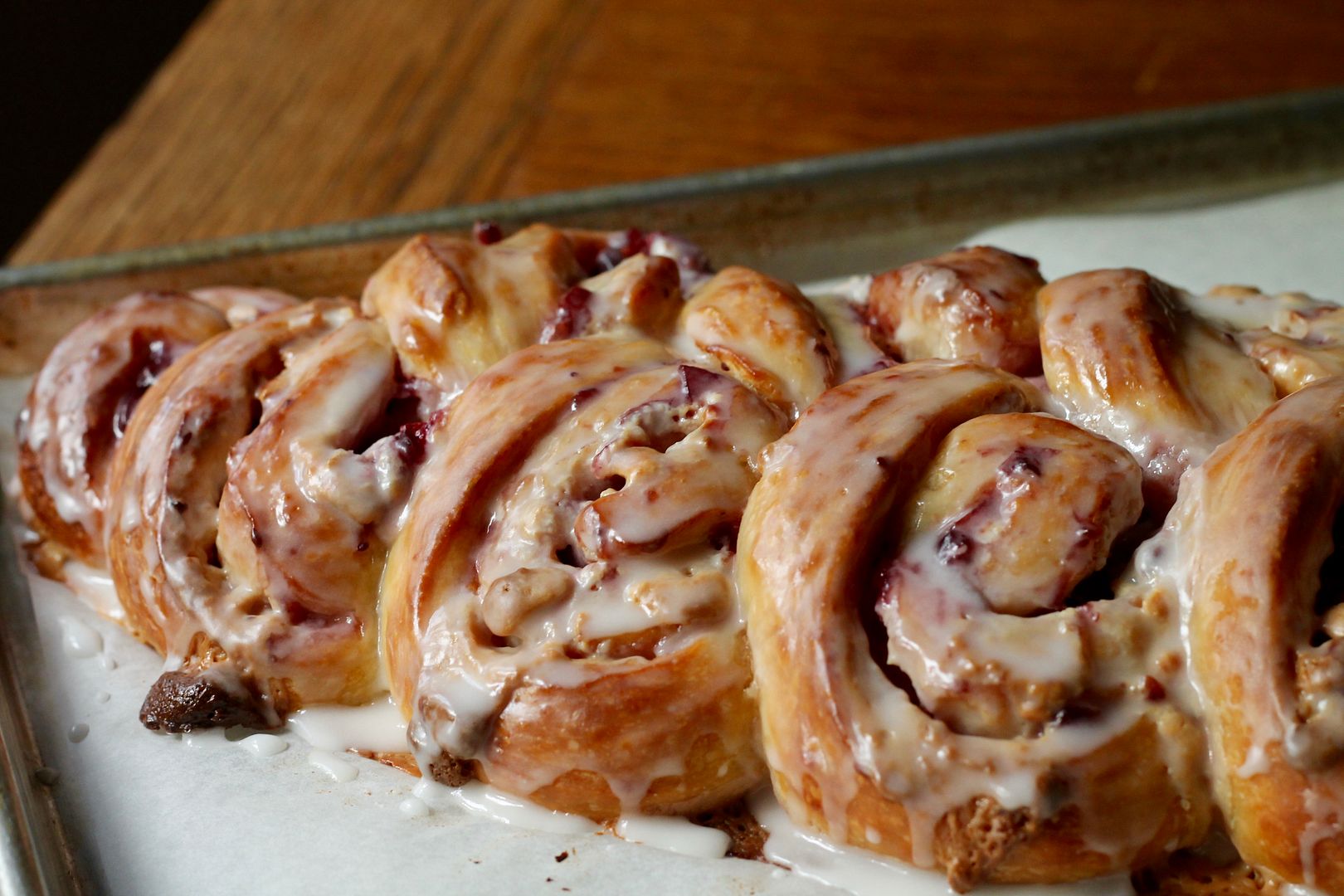 Cranberry White Chocolate Lemon Tea Braid
This recipe is quick to put together but it does require some planning ahead for the hands-off time. To serve it freshly baked in the morning, here's the schedule I'd follow: make the dough the morning before and refrigerate it all day. In the evening, assemble and shape the braid, then let it rest overnight in the fridge and bake the next morning. Makes 1 large tea loaf.
Mix up half a batch of challah dough (or make a full batch and freeze half of it for later). After it has risen and chilled and is ready to use as per the recipe, lightly flour it and shape it into a ball.
Roll the dough out on a floured surface into a 16″ x 12″ rectangle, and spread it with 1/2 cup cranberry sauce, leaving a 1″ border along the long edges. Sprinkle with 1/2 cup chopped white chocolate and the grated zest of 1/2 a lemon.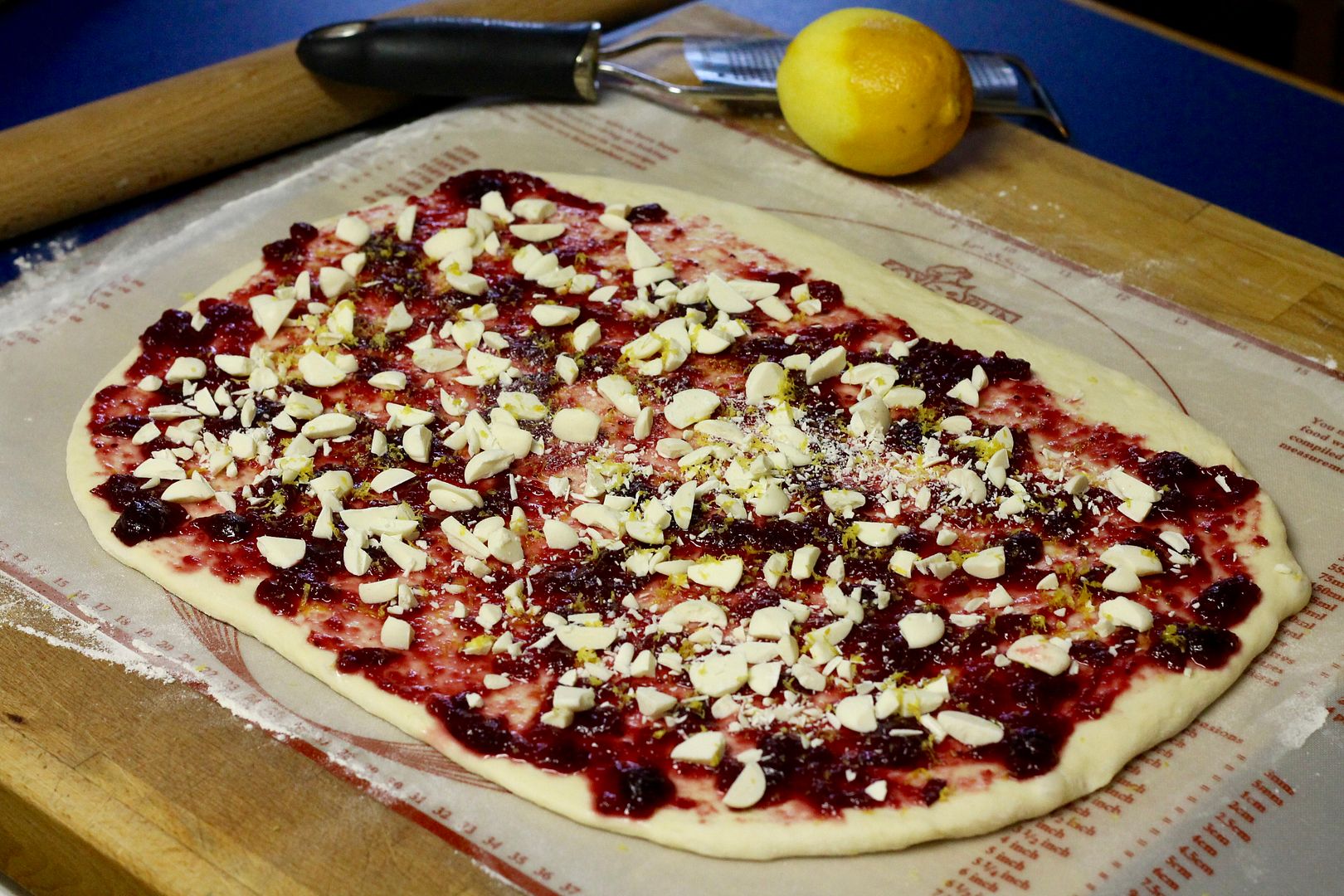 From one long edge, roll up the dough into a cylinder, then pinch to seal.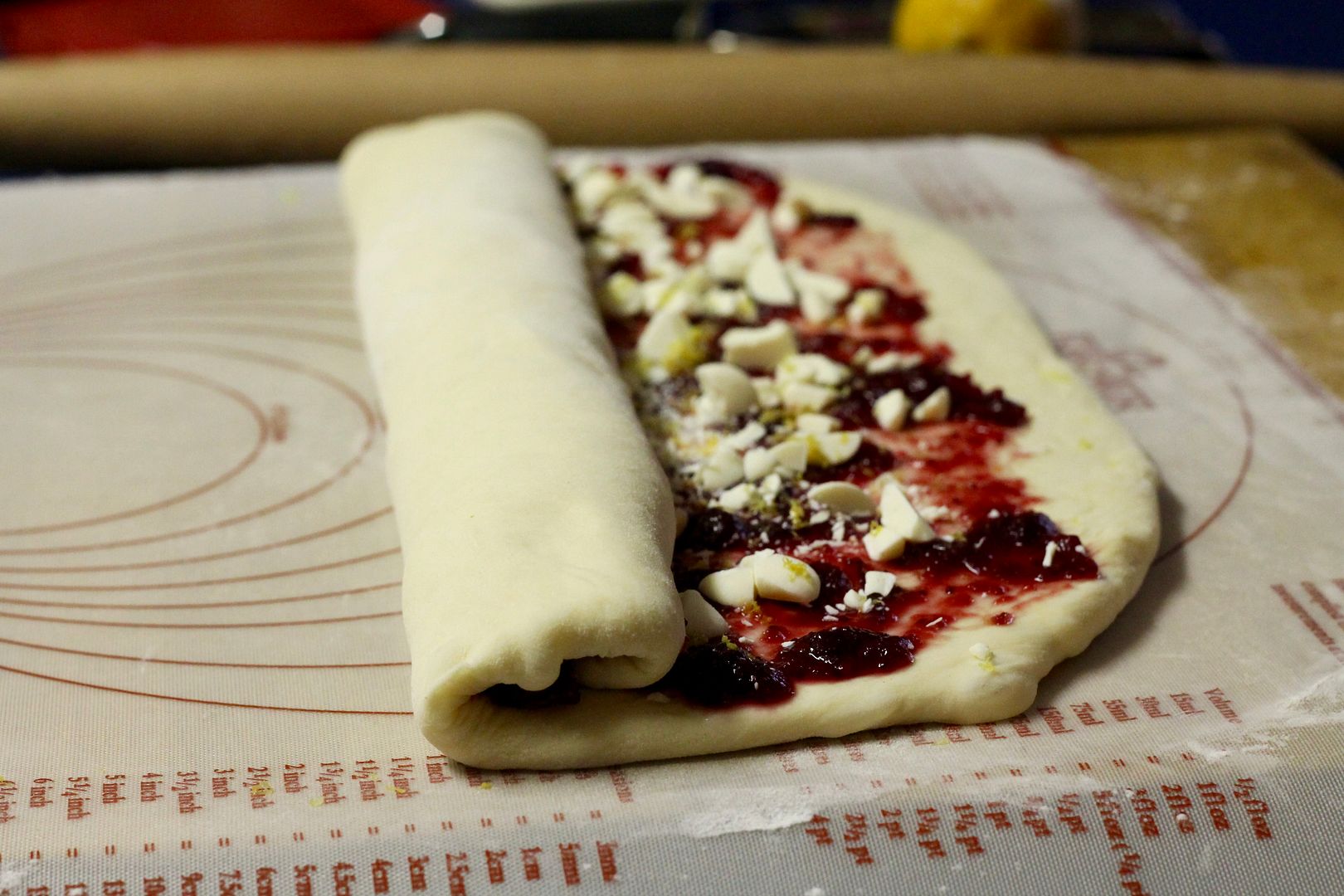 Transfer to a large baking sheet lined with parchment paper. With a serrated knife or kitchen shears, gently cut the cylinder into slices about 1 1/4 inch thick, but do not cut all the way through to the bottom – you want each slice to be connected along the bottom. This can get a little messy because the dough is soft and the filling is slippery, so be gentle and patient.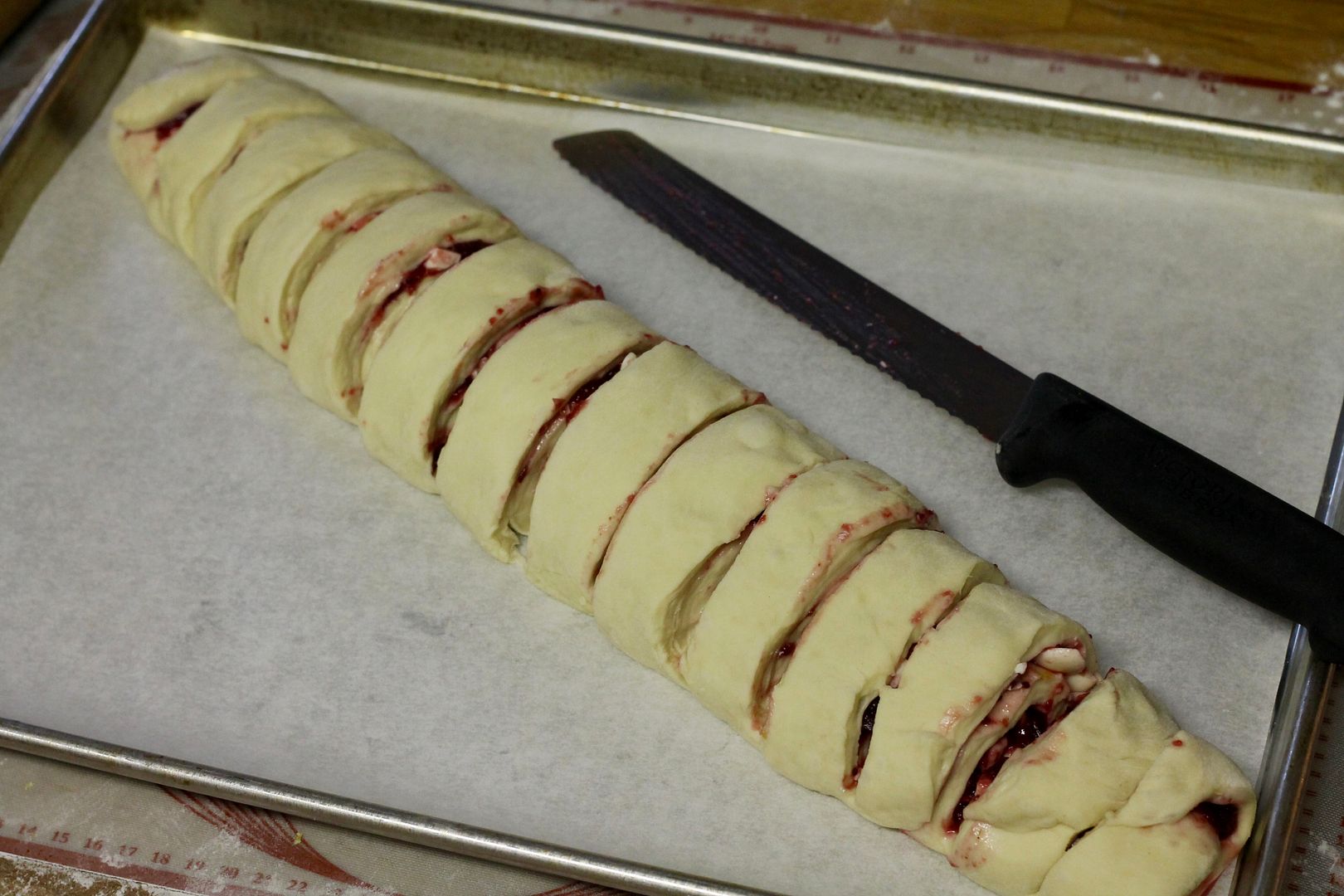 Gently twist each slice so that the cut side faces up and lay it to the side, alternating right and left.
Cover loosely with plastic wrap and allow to rest at room temperature for an hour, or overnight in the fridge.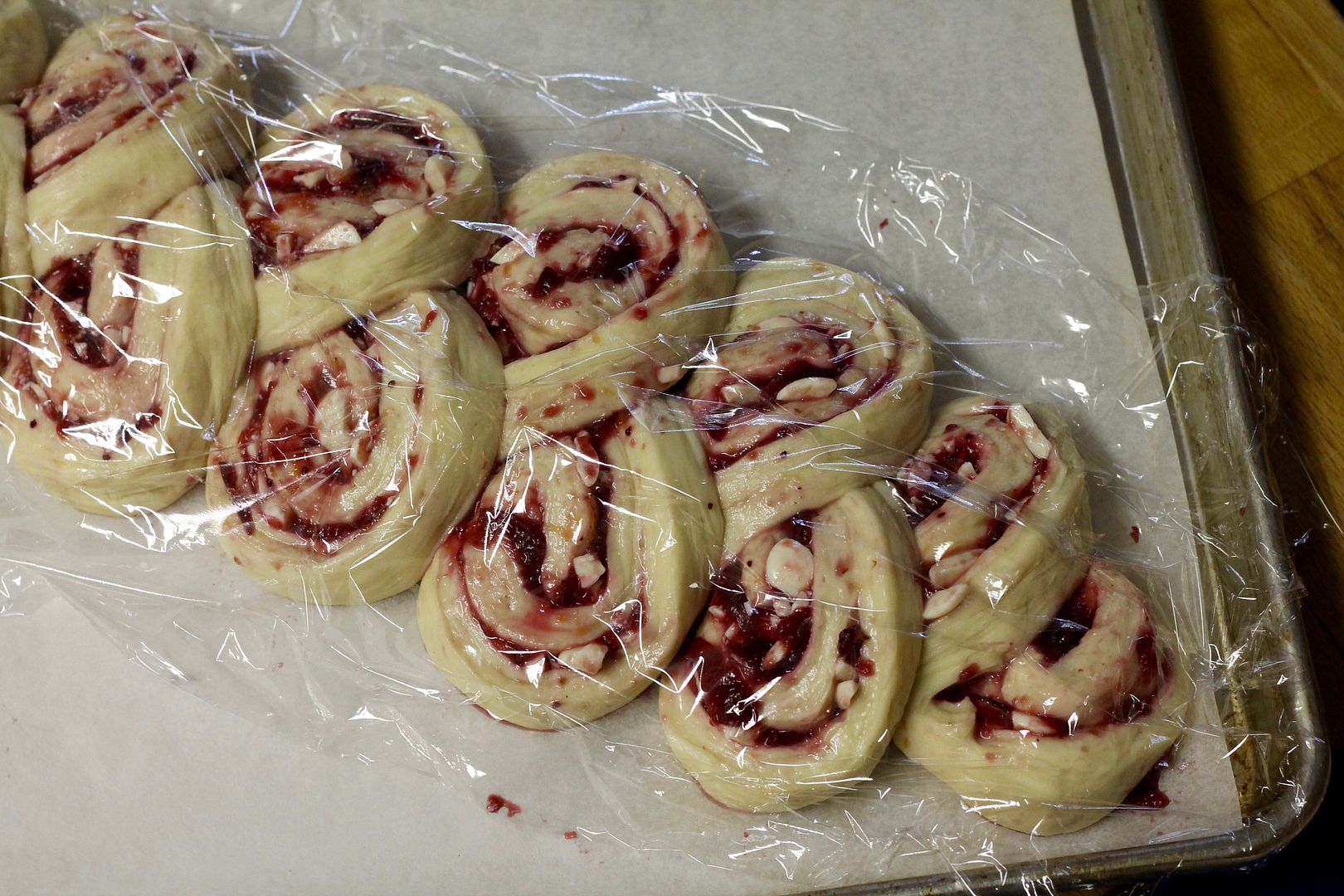 When ready to bake, preheat the oven to 350˚F (325˚F convection) and bake for 25-35 minutes, until golden brown and the middle of each rolled slice is set. Place on a rack to cool while you make the glaze.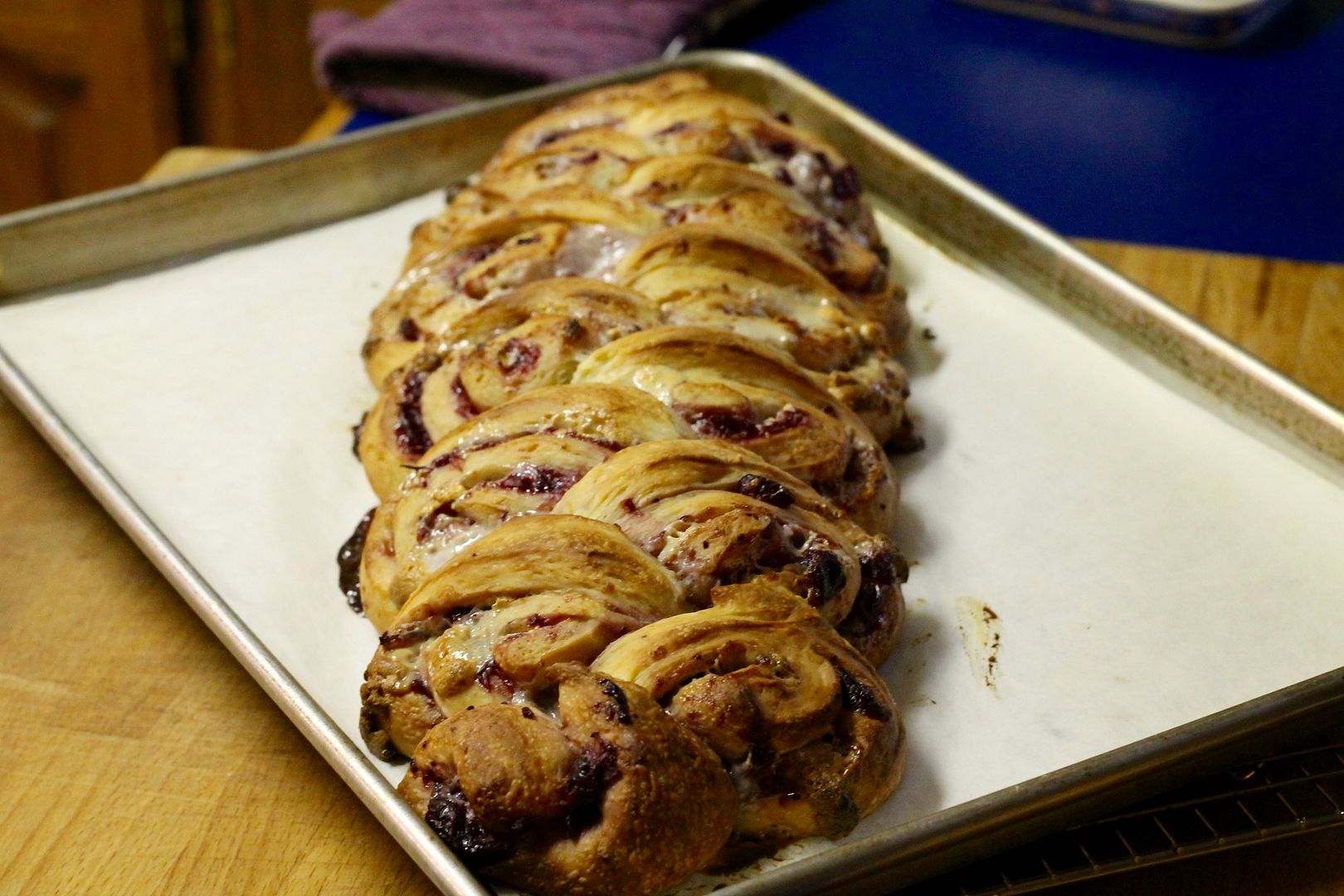 In a medium bowl, whisk together:
1/2 cup + 2 tbsp confectioner's sugar
1 tbsp lemon juice
grated zest of 1/2 a lemon
The glaze should be like runny honey – add more confectioner's sugar or lemon juice to adjust the consistency.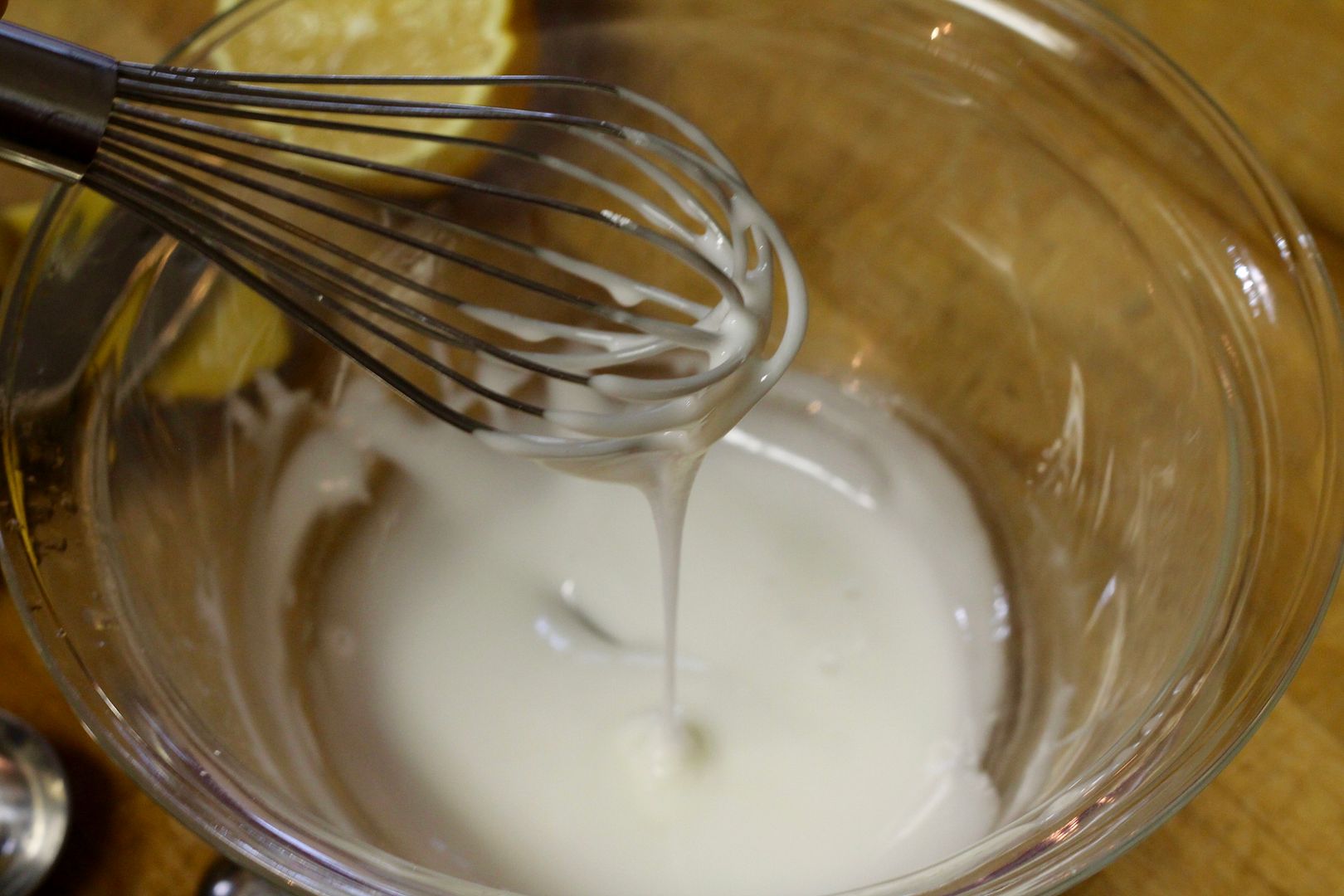 Brush the glaze over the barely warm or cooled loaf and let it set before serving. This loaf is best the day it is baked, but can be kept, wrapped, up to 2 days at room temperature.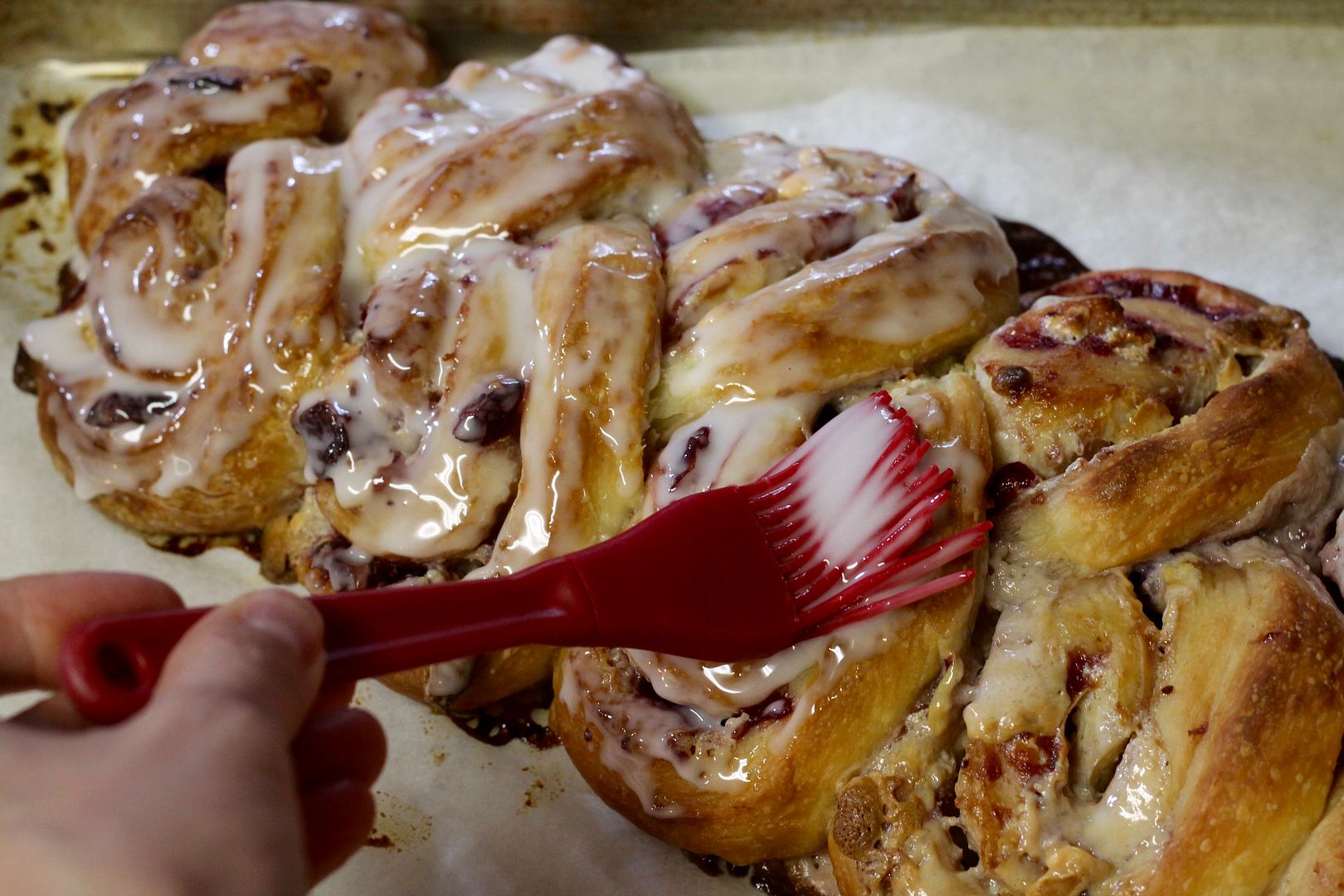 Save
Save
Save