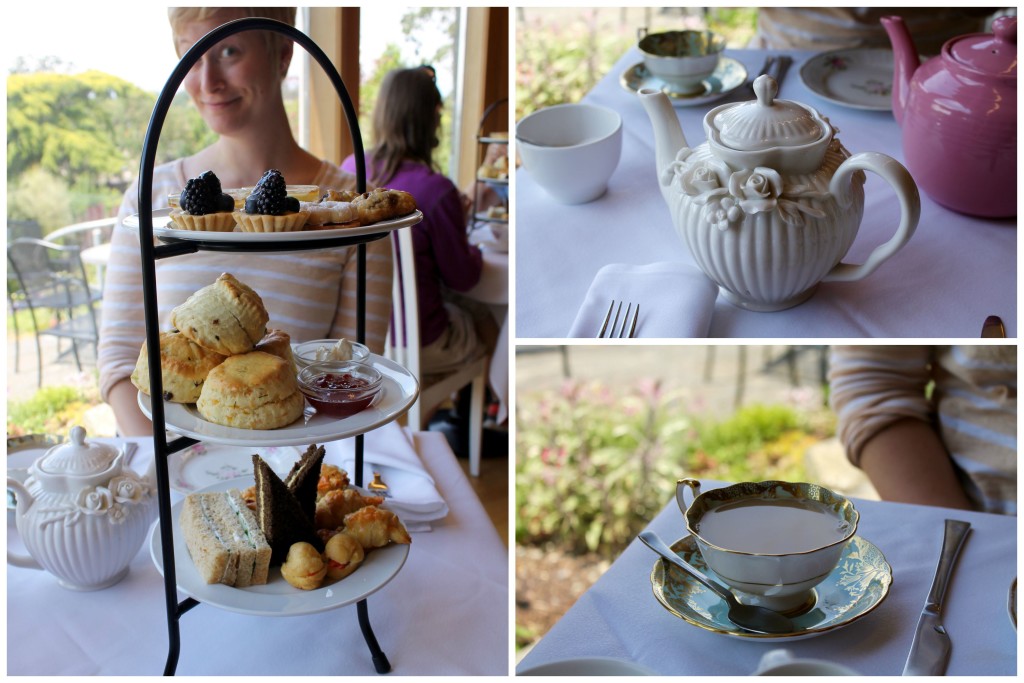 As you know, I recently had a birthday, which means I also recently had a birthday tea party with Lynette. We had been meaning to go to The Teahouse at Abkhazi Garden for years but never got around to it – and then when I found out that the woman who has the locker next to me at the gym is the owner of said Teahouse, it finally gave us the nudge we needed to make it happen.
The Abkhazi Garden has a pretty interesting history (it was created by the actual Prince and Princess Abkhazi and their story is rather amazing) and today it is owned by The Land Conservancy of BC and maintained by a dedicated group of volunteer gardeners.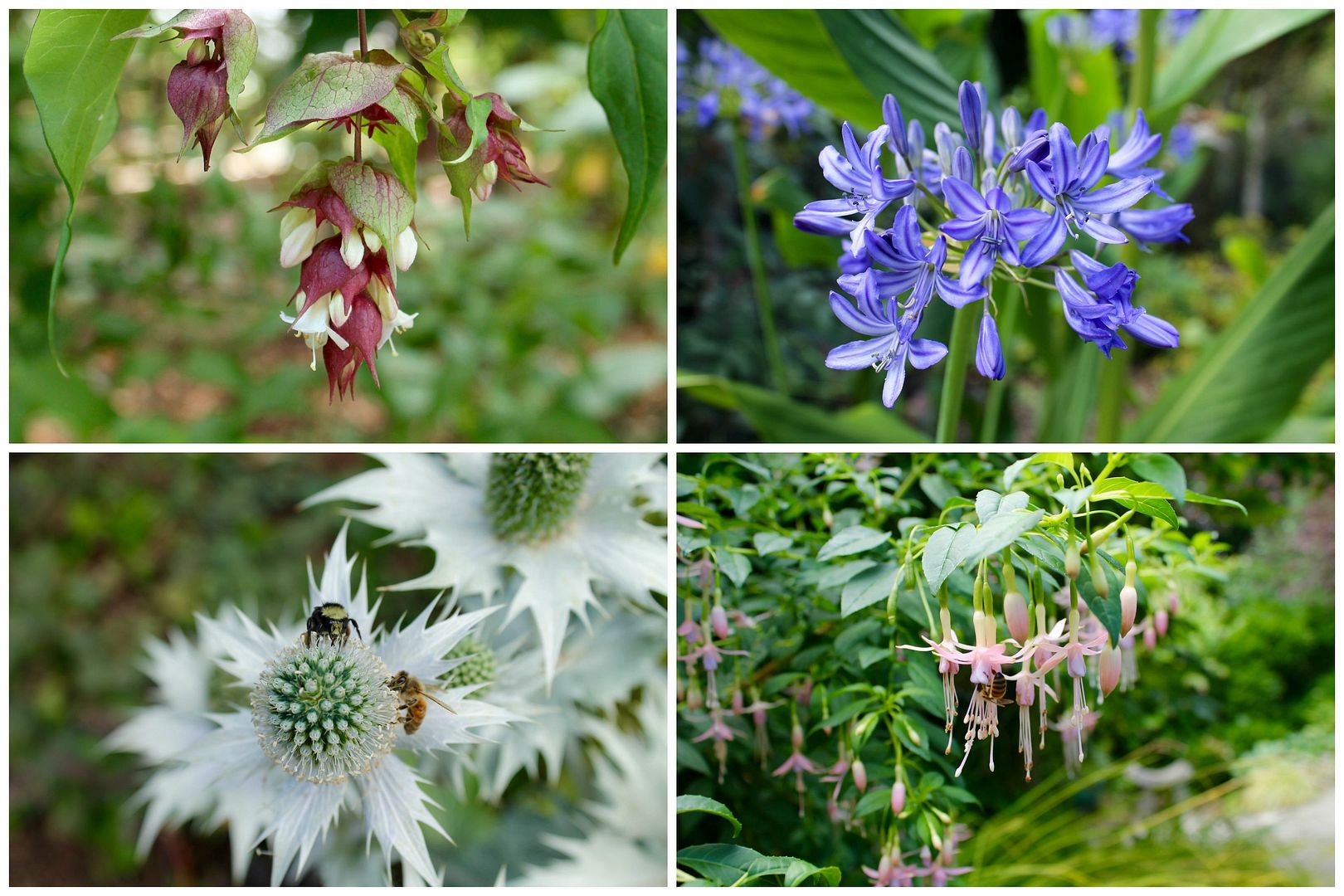 The garden is just over an acre in size, right in the middle of a residential neighbourhood in Victoria, but is so completely secluded and beautiful that you'd never know you were essentially in someone's backyard.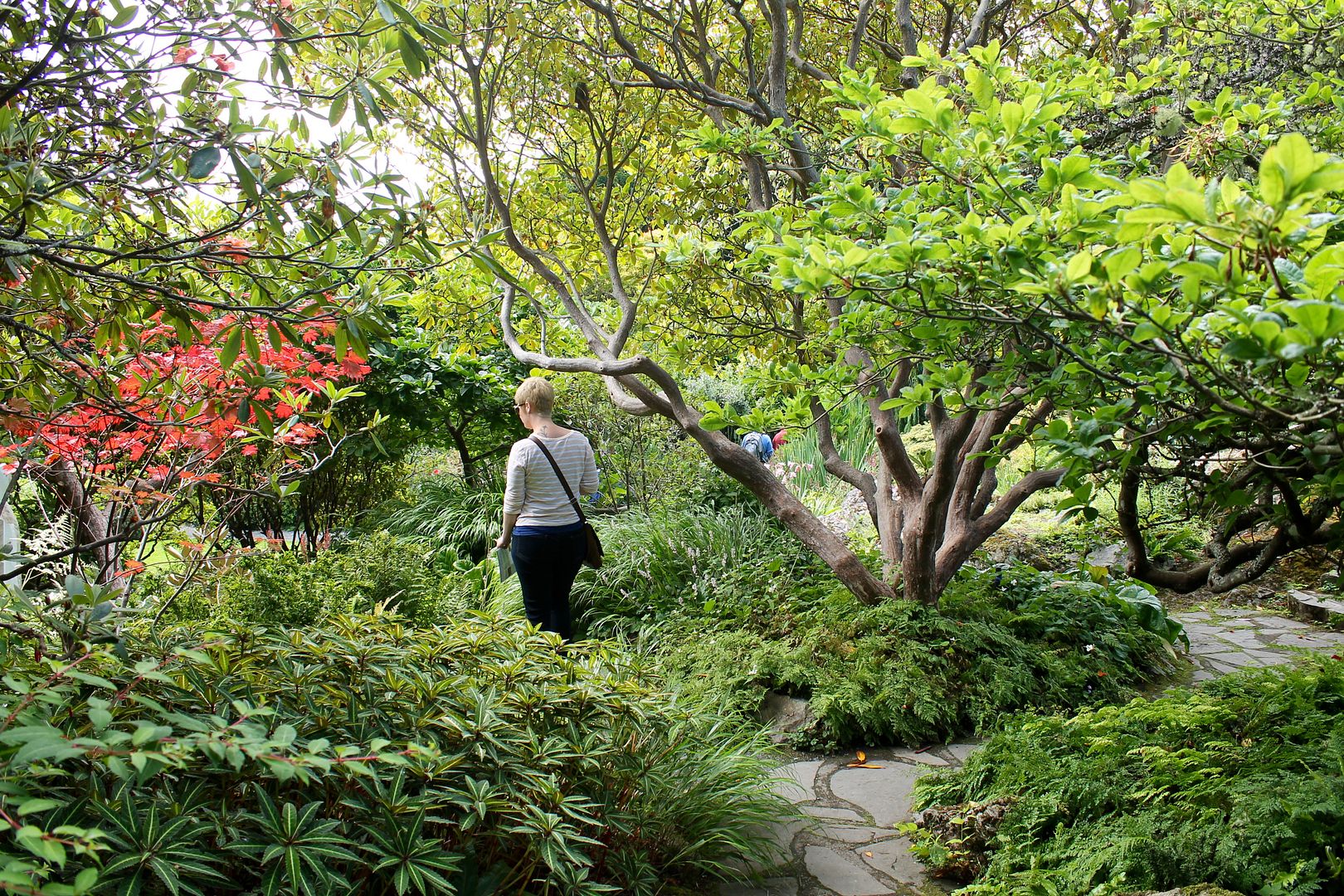 We toured around the Garden after our tea and were struck by the amazing array of unique and beautiful plants, not to mention the massive rhododendrons (see above – not so much shrubs as literal trees). Definitely worth a visit and perfect for a walk following a large helping of afternoon tea!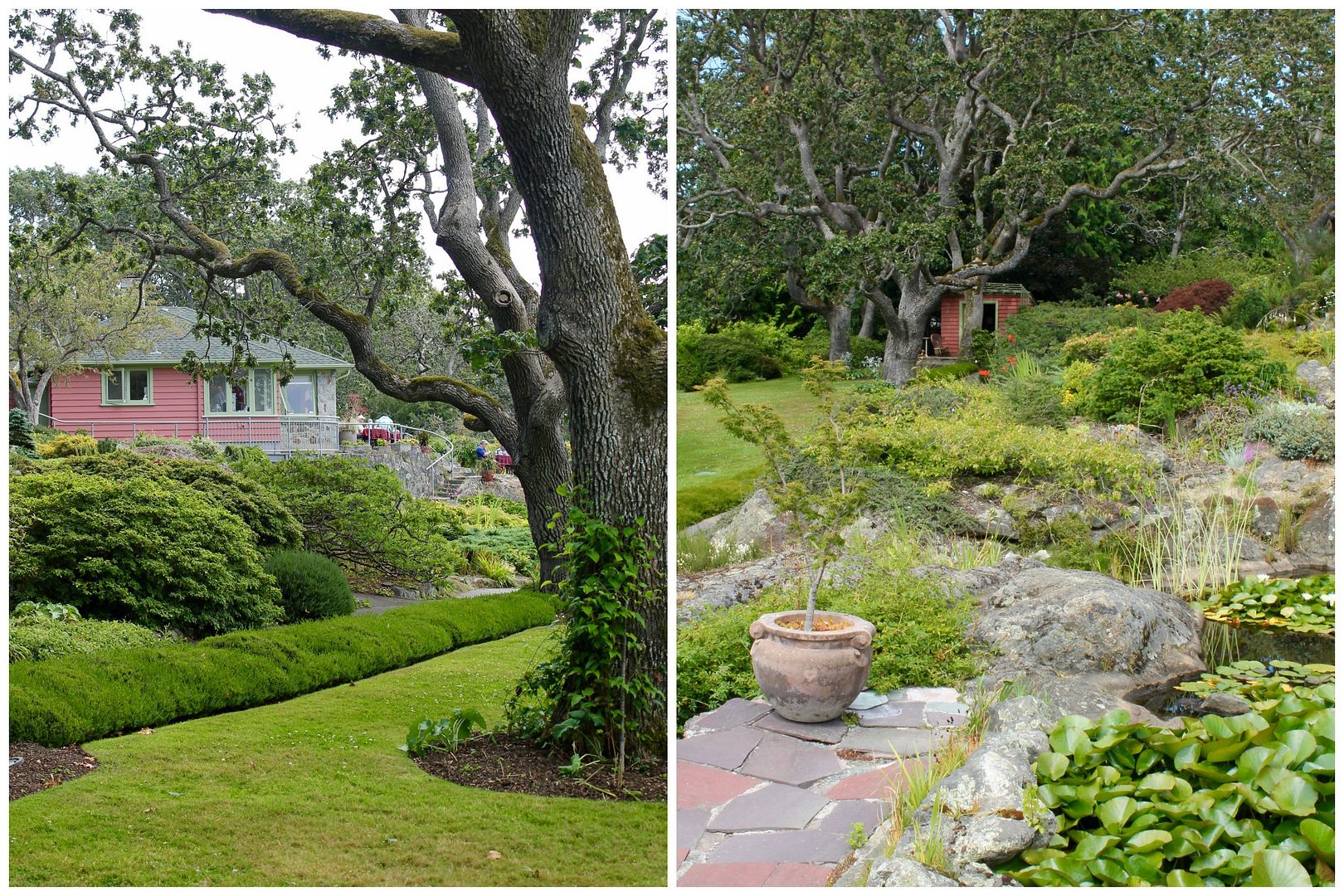 And speaking of afternoon tea: the Teahouse is located in the main room of the Abkhazi's 1940's bungalow (above photo on the left), which is small but bright and open and gives you a lovely view of the Garden. The Tearoom menu includes a full afternoon tea, a lighter version called "elevenses", and a few savoury lunch items, along with a selection of loose leaf teas from Silk Road Teas. Of course, we went for the afternoon tea and were super impressed with everything – especially with the baking, which was excellent.
On the bottom tier: organic egg salad on rye bread, cucumber and cream cheese on whole wheat, homemade roasted vegetable quiches, mini ham and cheese croissants, and profiteroles with smoked salmon and cream cheese. The profiteroles were our favourite (so tasty!) but the quiche and croissants were also very good.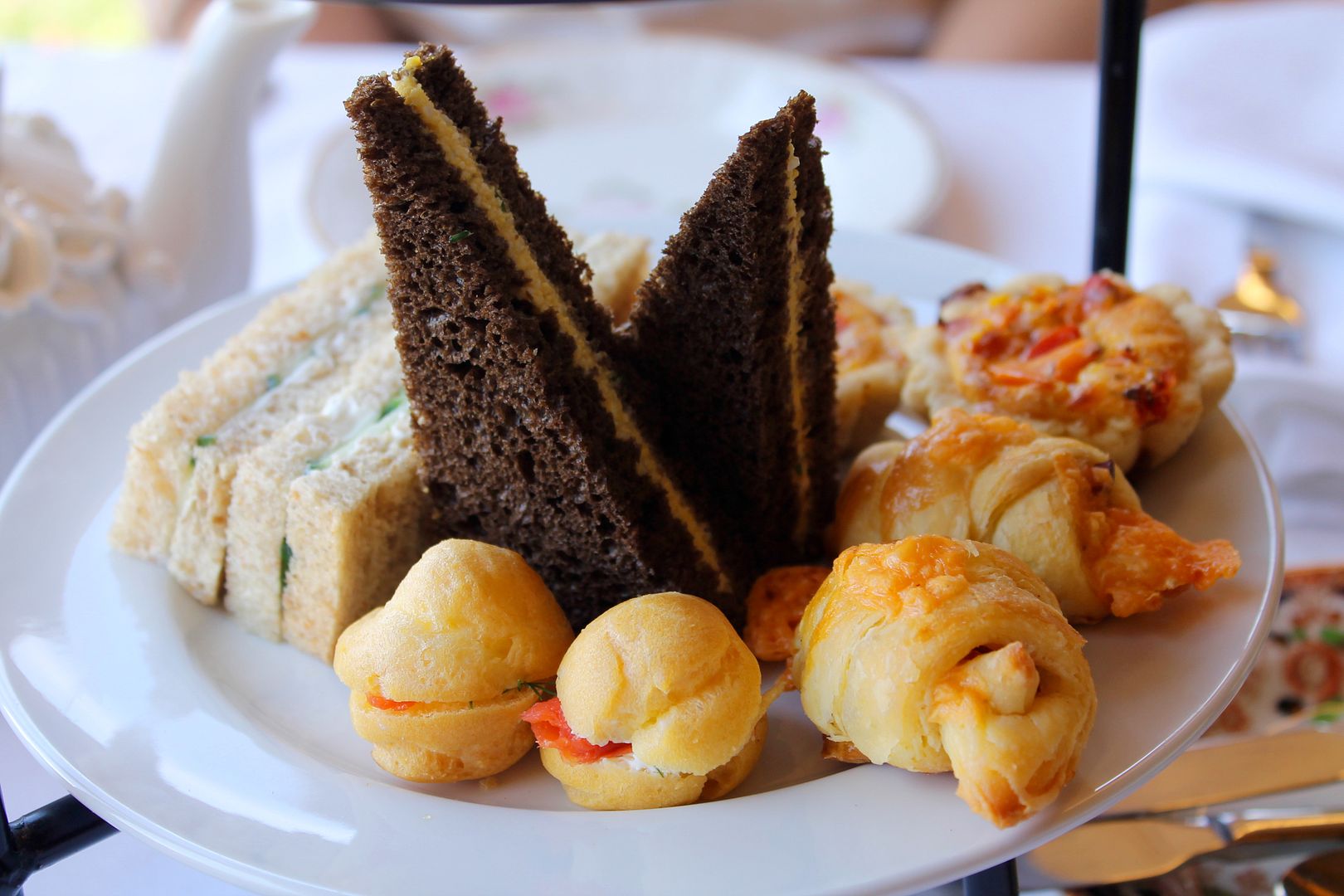 Middle tier: dill and cheddar scones and currant scones, served with homemade strawberry jam and Devonshire cream. The scones were wonderfully light and fluffy, and oddly enough, the dill and cheddar scones went very well with the strawberry jam!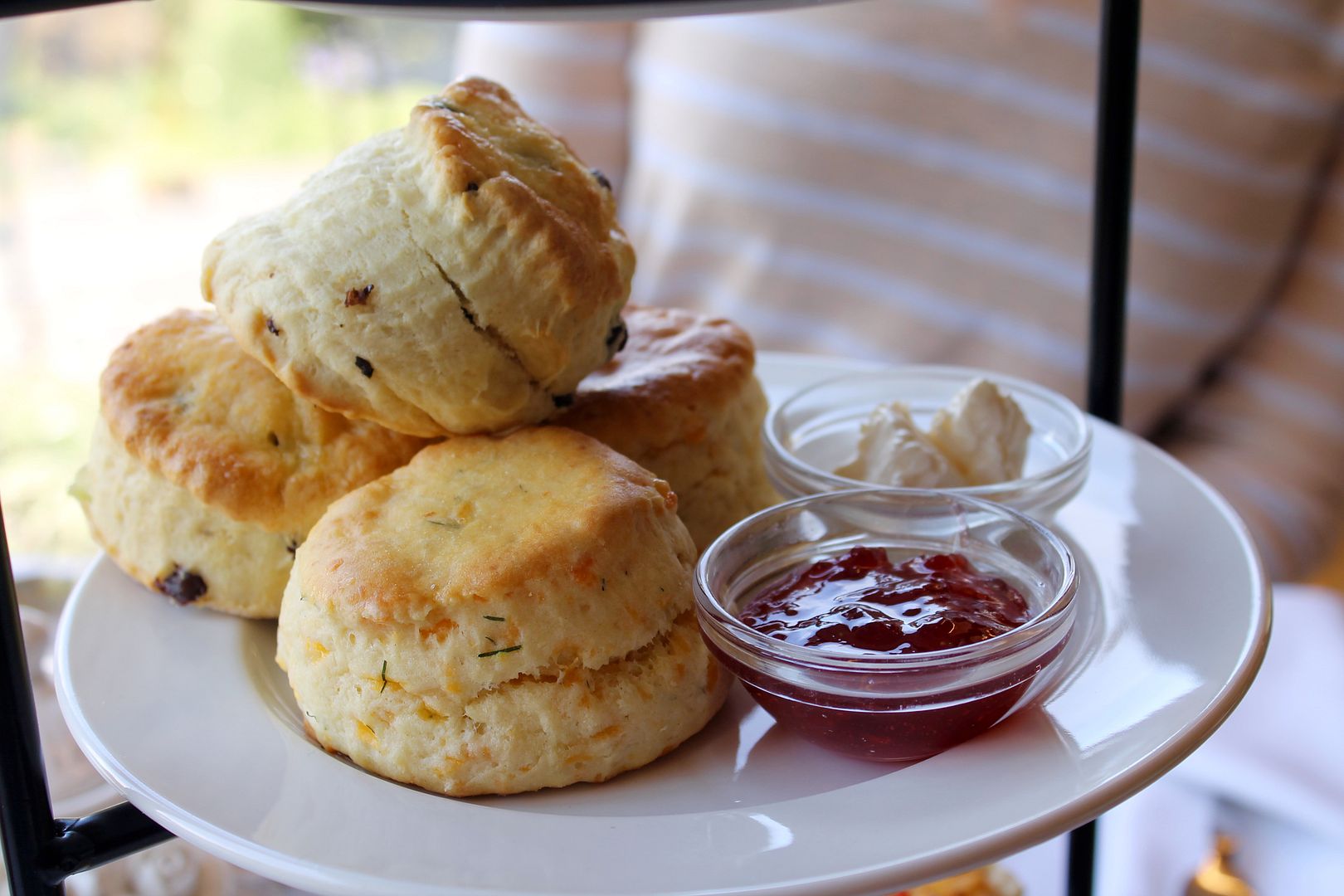 Top tier: amazing treats! Custard-filled berry tarts, raspberry jam Linzer cookies, Christmas-y tasting mini eccles cakes, and tiny creme brulées. Like I said: excellent baking. These were all SO GOOD – you could tell that everything was homemade, freshly baked, and top quality. The creme brulée was especially delicious, flavoured with a lemongrass-y tea from Silk Road.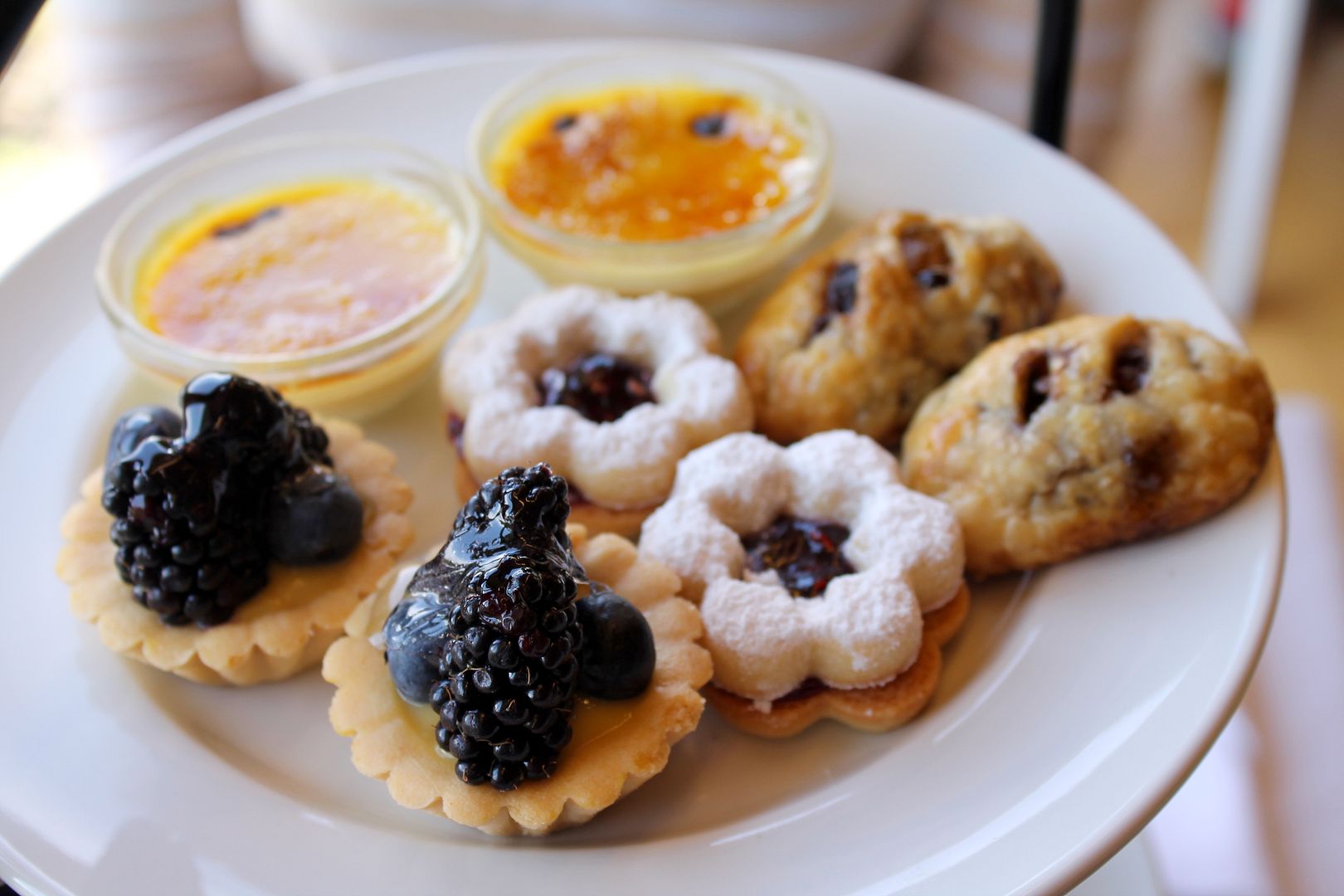 Not only was the food exceptionally good, it was an exceptional deal: at $28 per person this is one of the better priced teas in Victoria, and definitely one of the best in terms of quality. The suggested $10 admission-by-donation to the Garden brings the total up to $38, but honestly, it is worth it to support a charitable organization AND enjoy a delicious tea party. If you decide to visit the Tearoom, I suggest making a reservation – the restaurant is small and it while it was empty when we arrived, it completely filled up shortly after.
So, in my "official" afternoon tea ranking system for food, experience and price, I award The Tearoom at Abkhazi Garden five teaspoons out of five!