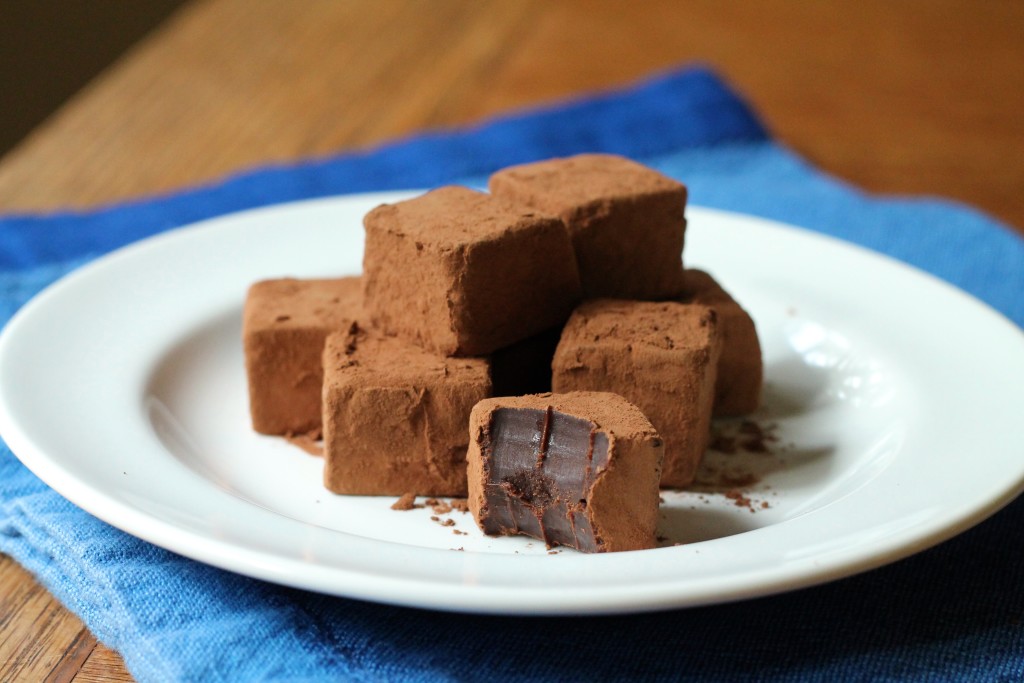 My blog turns four years old this month, and instead of a cake, I decided on a complete overhaul. I moved from WordPress.com to a self-hosted platform (apologies to anyone who tried to access my blog last Sunday, Monday, or Tuesday – I was having some technical difficulties) and as you can see, I installed a new theme (which includes a functioning recipe index!!). I'm still figuring a few things out and making some tweaks here and there, so if you run into any issues, please let me know. Otherwise, I hope you like the new look as much as I do!
Now, on to more important matters: these chocolate truffles. I make truffles every year as part of my Christmas baking, but this year I decided to a try an unusual recipe. Instead of a classic ganache made with chocolate and cream, the base for these truffles contains chocolate, butter, and – here's the weird part – tempered egg yolks and water! The recipe and technique come from chocolate legend Alice Medrich, so I was confident that the truffles would be good despite their unorthodox ingredients. I wasn't quite prepared for just how good, though: so chocolatey, so silky smooth, so melt-in-your-mouth amazing.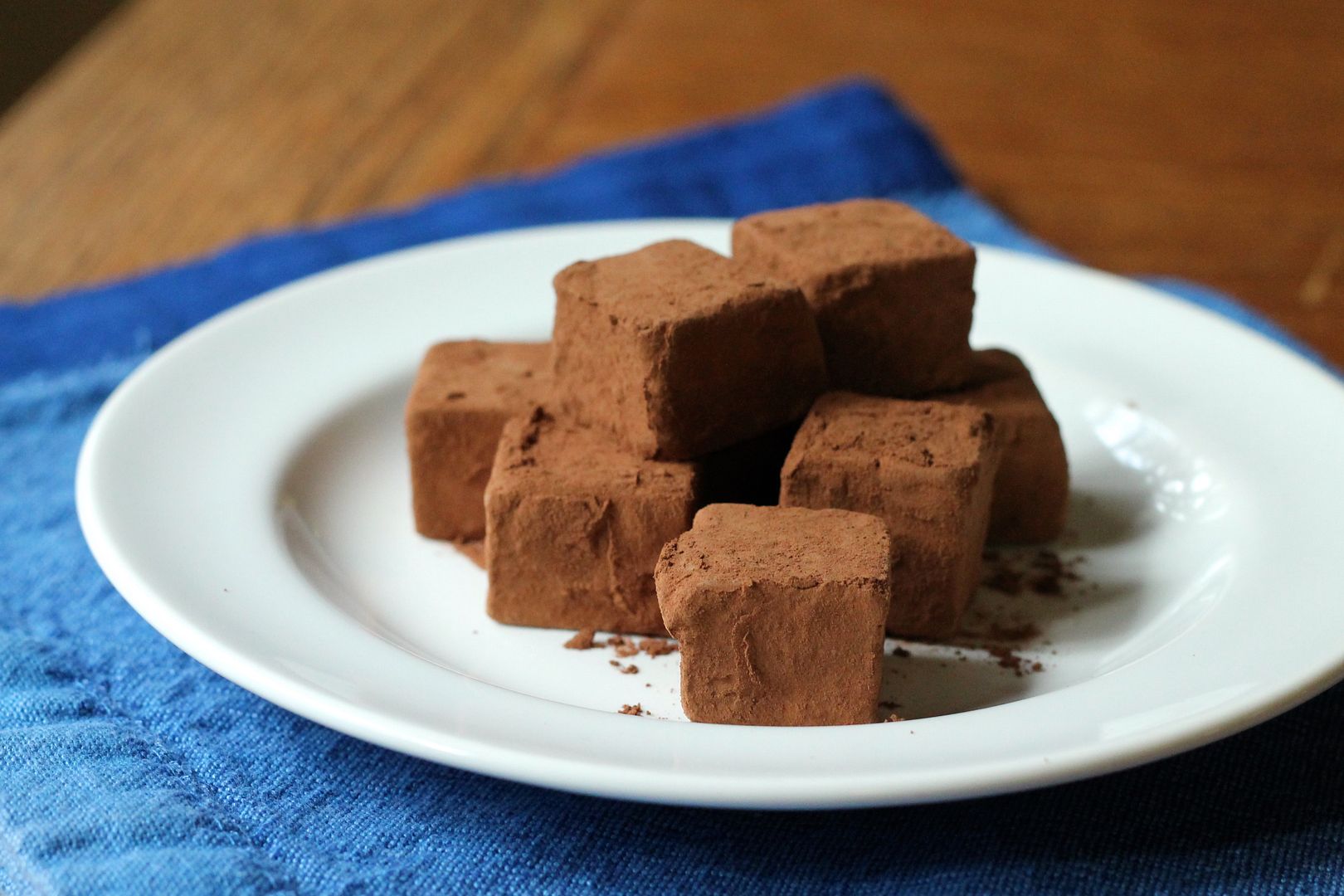 Almost as revelatory was Alice's suggested shaping method: no chocolate-covered hands from rolling the truffles painstakingly and time-consumingly into balls or dipping them in melted chocolate – just cut the cooled chocolate into squares, place in a bowl of cocoa powder, and pour them back and forth into another bowl a few times to coat them. My hands barely even got dirty, and I think the truffles look more interesting as squares. They certainly tasted wonderful enough to convince me that this is the best way to make truffles – give it a try and let me know if you're convinced, too!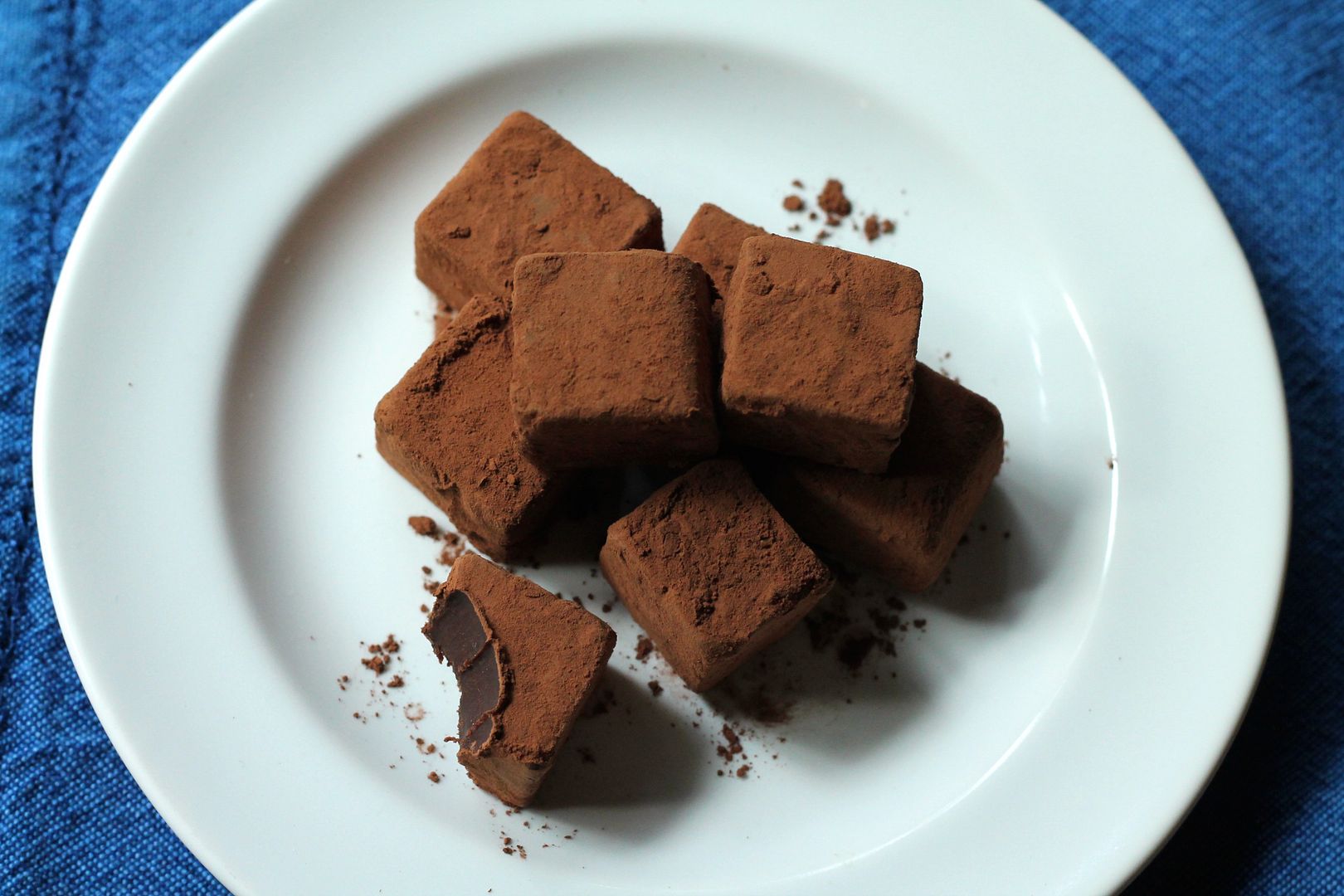 Alice Medrich's Chocolate Truffles
From Food52. Makes about 64 truffles. Alice suggests that these truffles go well with red wine, which makes me think that it might be a really good idea to make red wine-infused truffles by replacing the water in the recipe with red wine. I will definitely be trying that…
Place 2 room temperature egg yolks in a small heat-proof bowl and set the bowl in a large container full of very hot water to heat the egg yolks to barely lukewarm (this is in preparation for tempering the egg yolks later in the recipe). Set aside.
Meanwhile, in a medium heat-proof bowl, combine:
1 pound bittersweet chocolate, chopped (good quality chocolate is key)
10 tbsp unsalted butter, cut in small pieces
1/8 tsp fine sea salt
Place over a pan of simmering water à la bain-marie and stir with a heat-proof spatula until the chocolate and butter melt and the mixture is smooth and warm – it should reach between 120˚ – 130˚F on an instant read thermometer.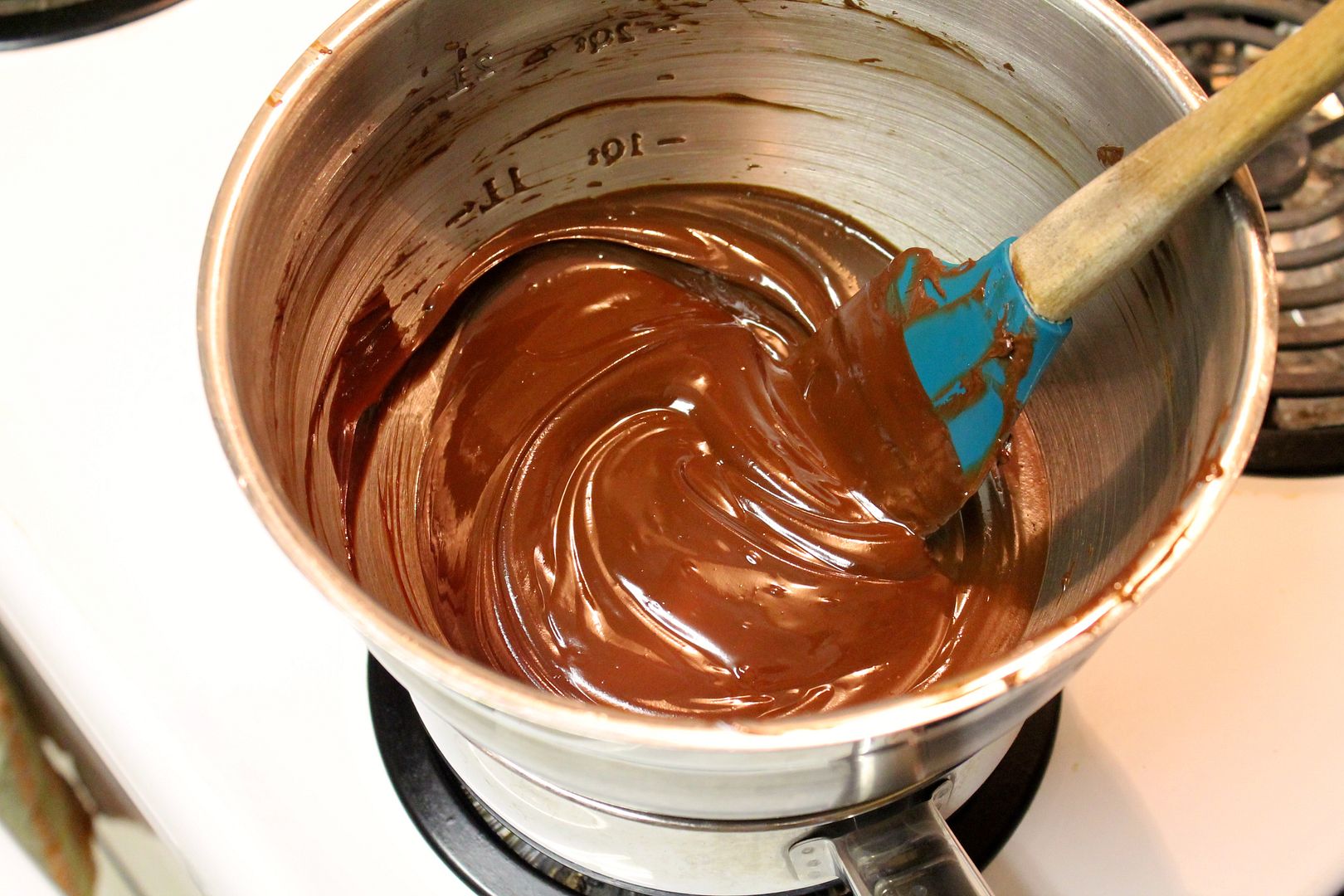 Scrape the melted chocolate mixture into the bowl of a food processor and place a fine mesh strainer over the food processor bowl.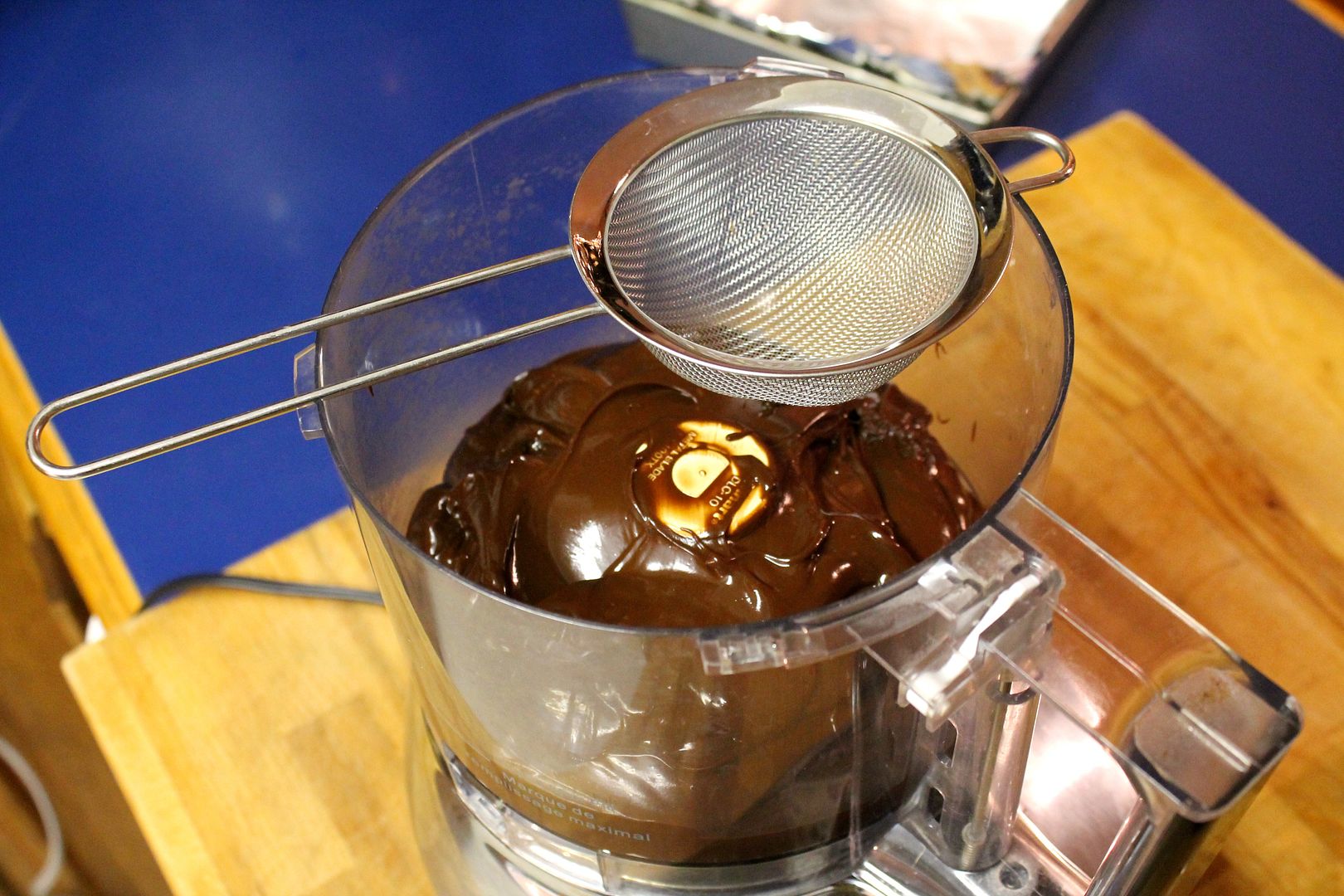 In a very small saucepan, bring 1/2 cup water (or red wine?) to a boil and then immediately pour it into the egg yolks, stirring constantly to combine. (If you're worried about uncooked egg yolks, the boiling water should bring them up to 160˚F, effectively cooking them.)
Pour the egg yolk mixture through the strainer into the chocolate mixture. Tap the strainer against the bowl to encourage the liquid to flow through, but don't press any of the solids through the mesh – discard whatever is left in the strainer.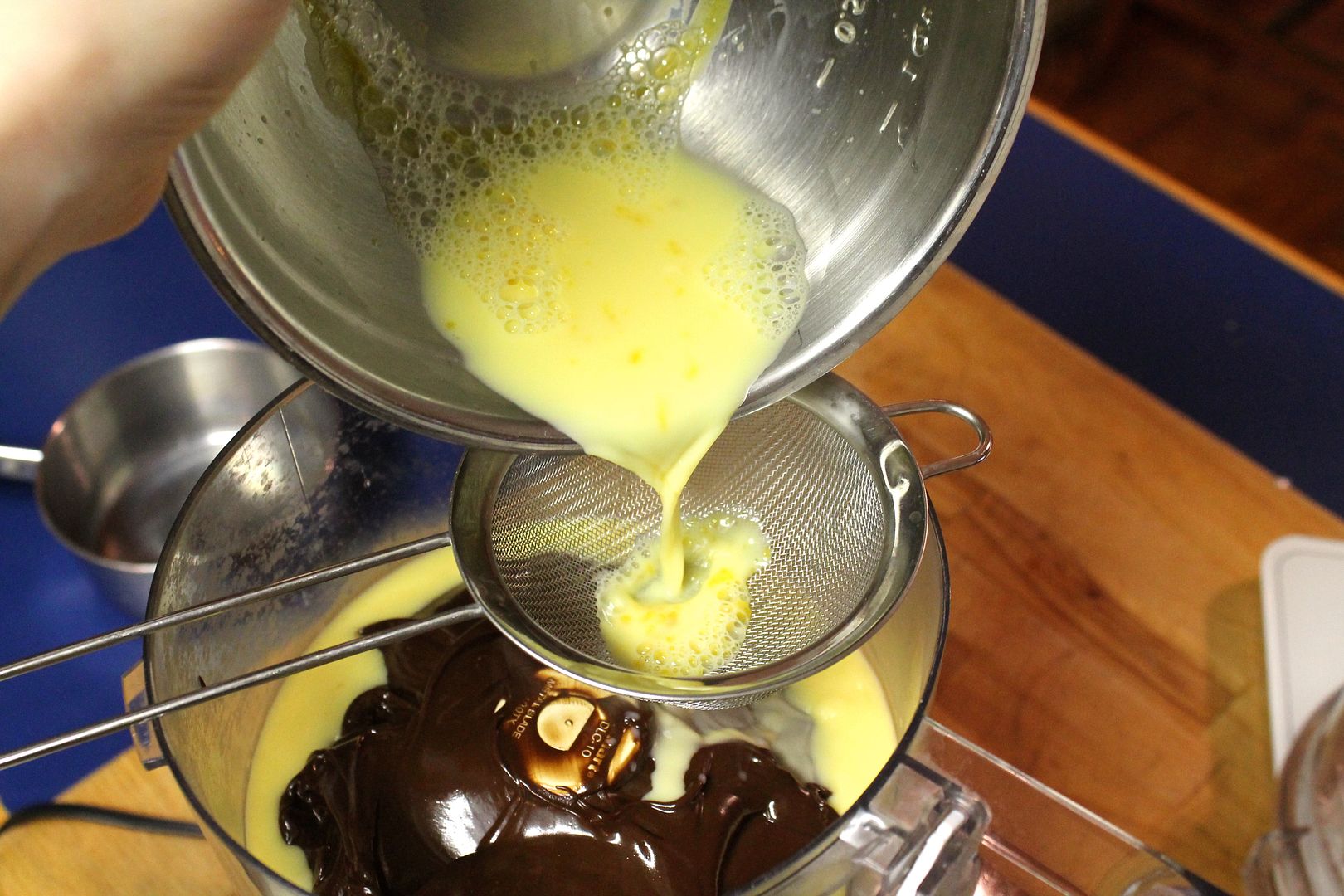 Process the chocolate mixture for a few seconds, then scrape down the bowl and process again for as long as it takes for the mixture to become thick and smooth (about 30 seconds).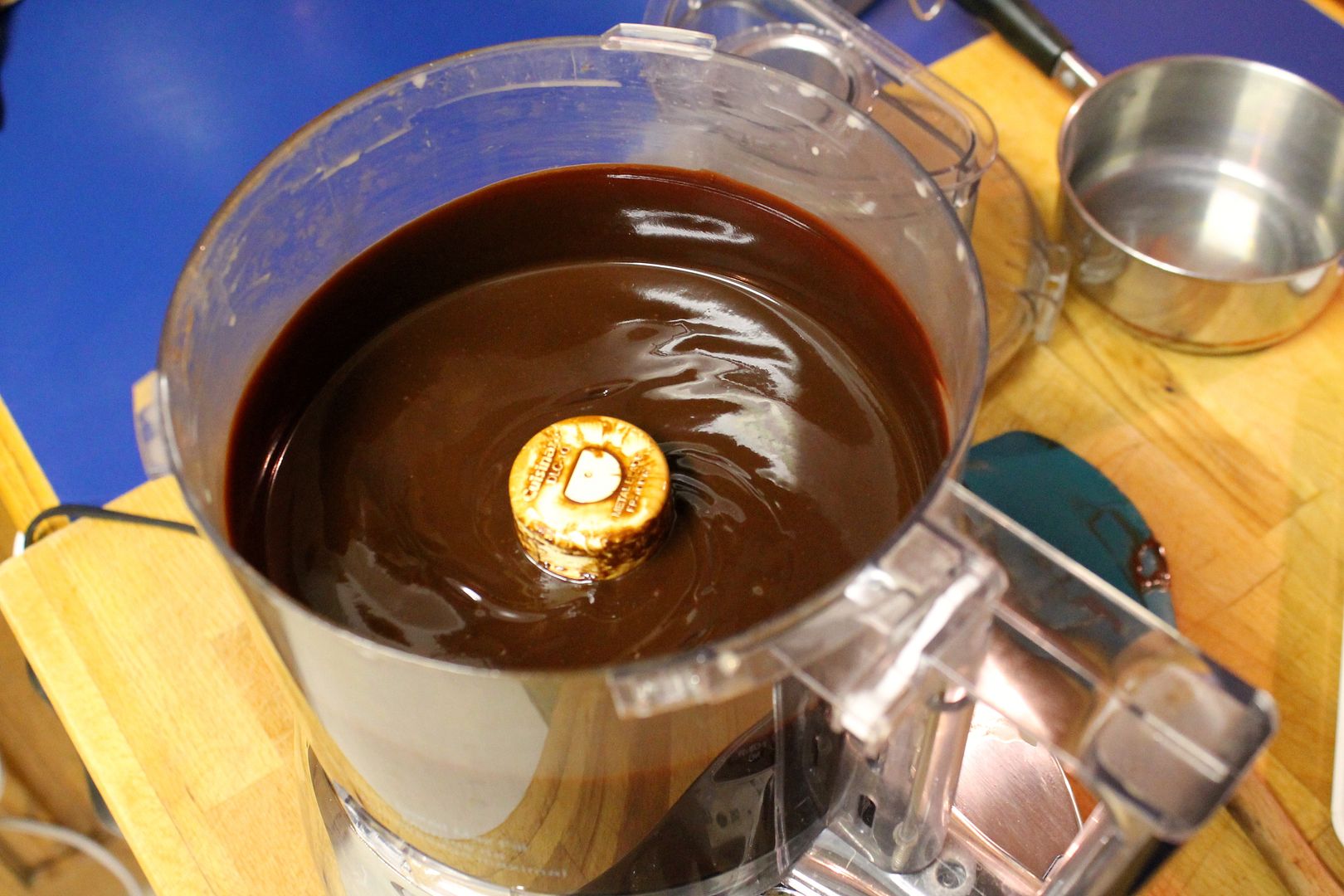 Line an 8″ square pan with parchment paper (not aluminum foil!) and pour the chocolate mixture into it, spreading it out evenly. Let cool to room temperature, then cover and chill until firm (a few hours or overnight).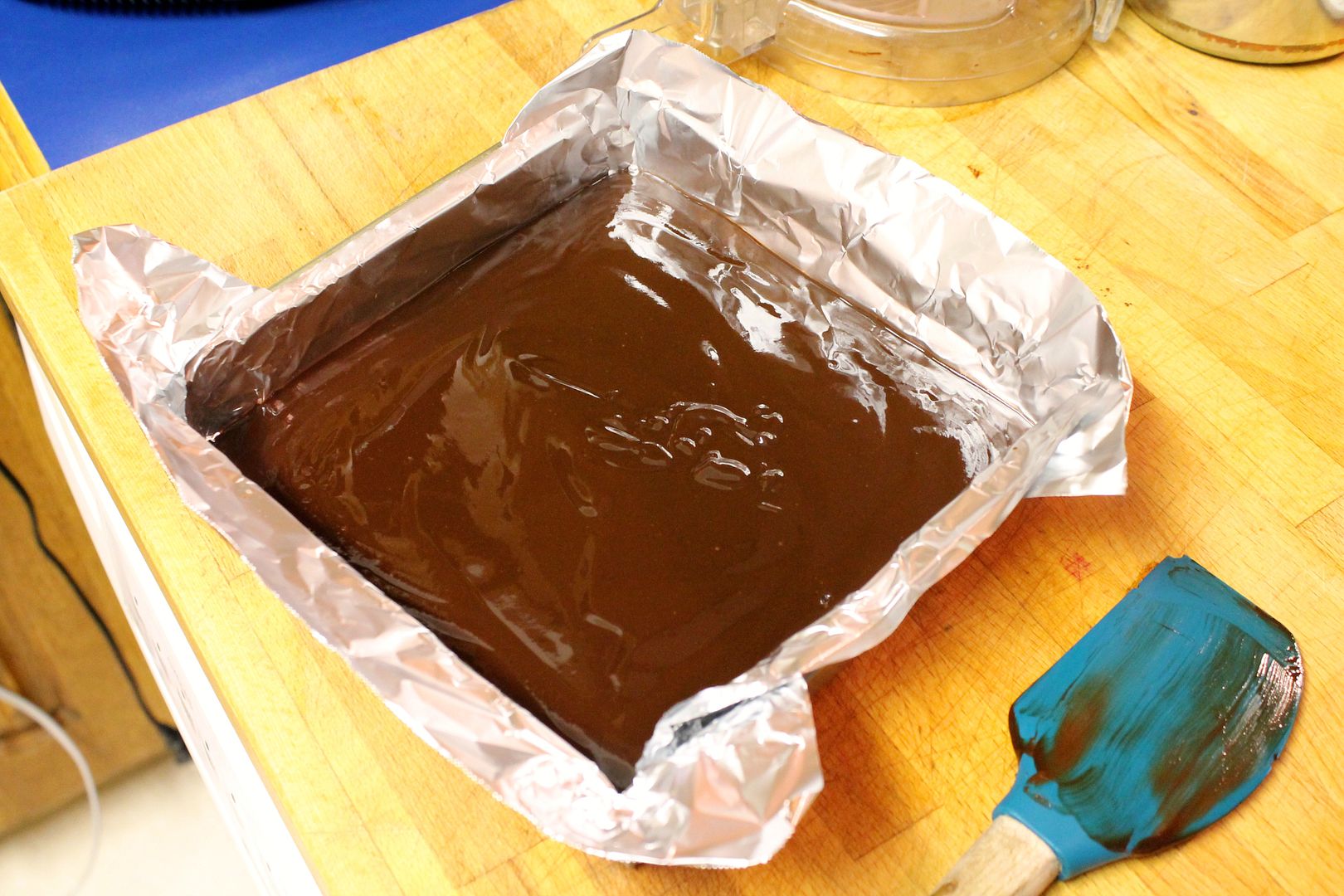 To shape the truffles, unmold the chilled chocolate from the pan and cut into 8 x 8 (or more) squares.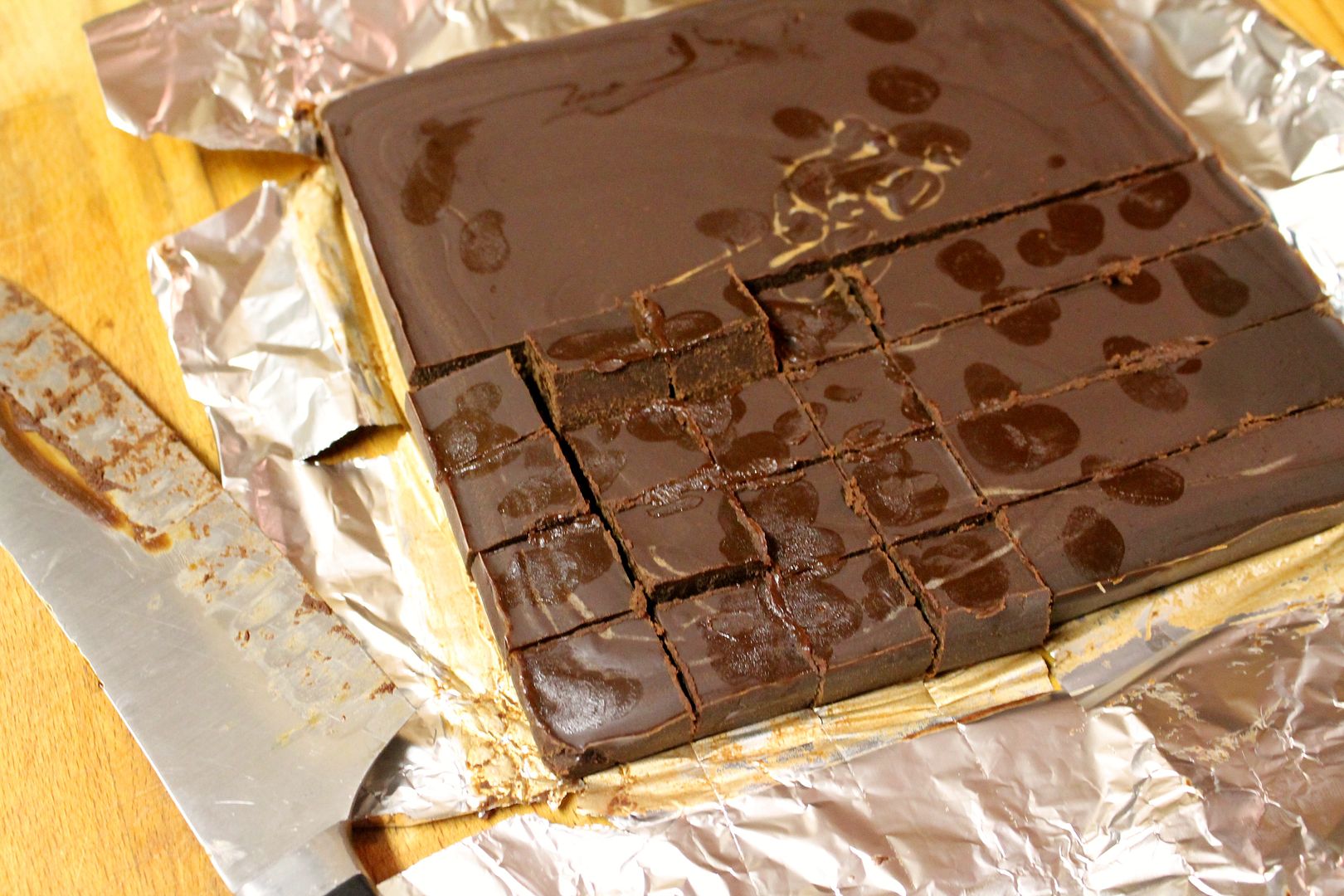 Put about 1 cup good quality cocoa powder in a medium bowl and place a few truffles squares in it. Pour the cocoa and truffles into another bowl, back and forth a few times, until the truffles are coated.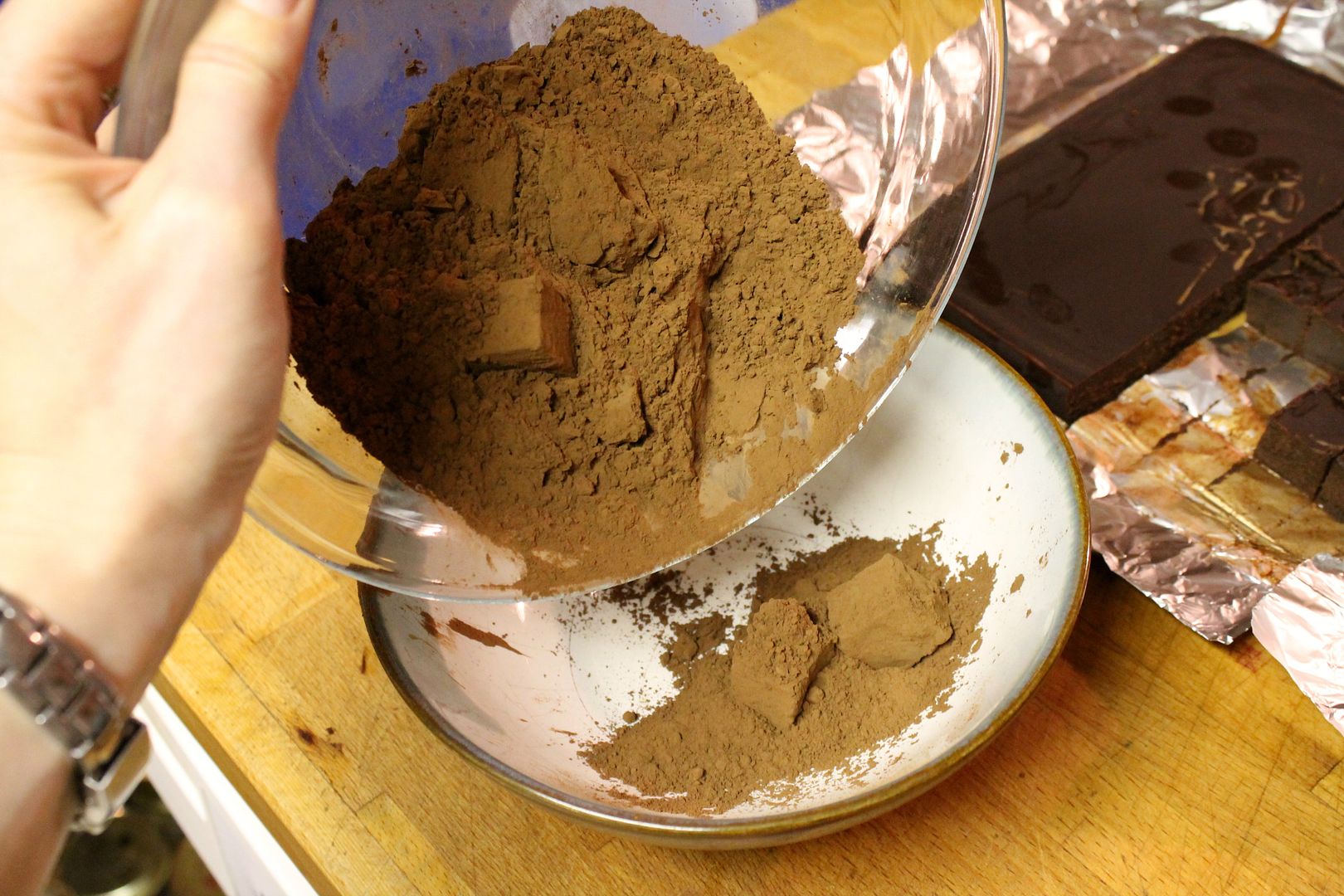 Shake off the excess cocoa powder and place in an airtight container. Store in the fridge up to 2 weeks. These are best enjoyed at room temperature (for aesthetics, you can re-coat them in cocoa powder before serving).