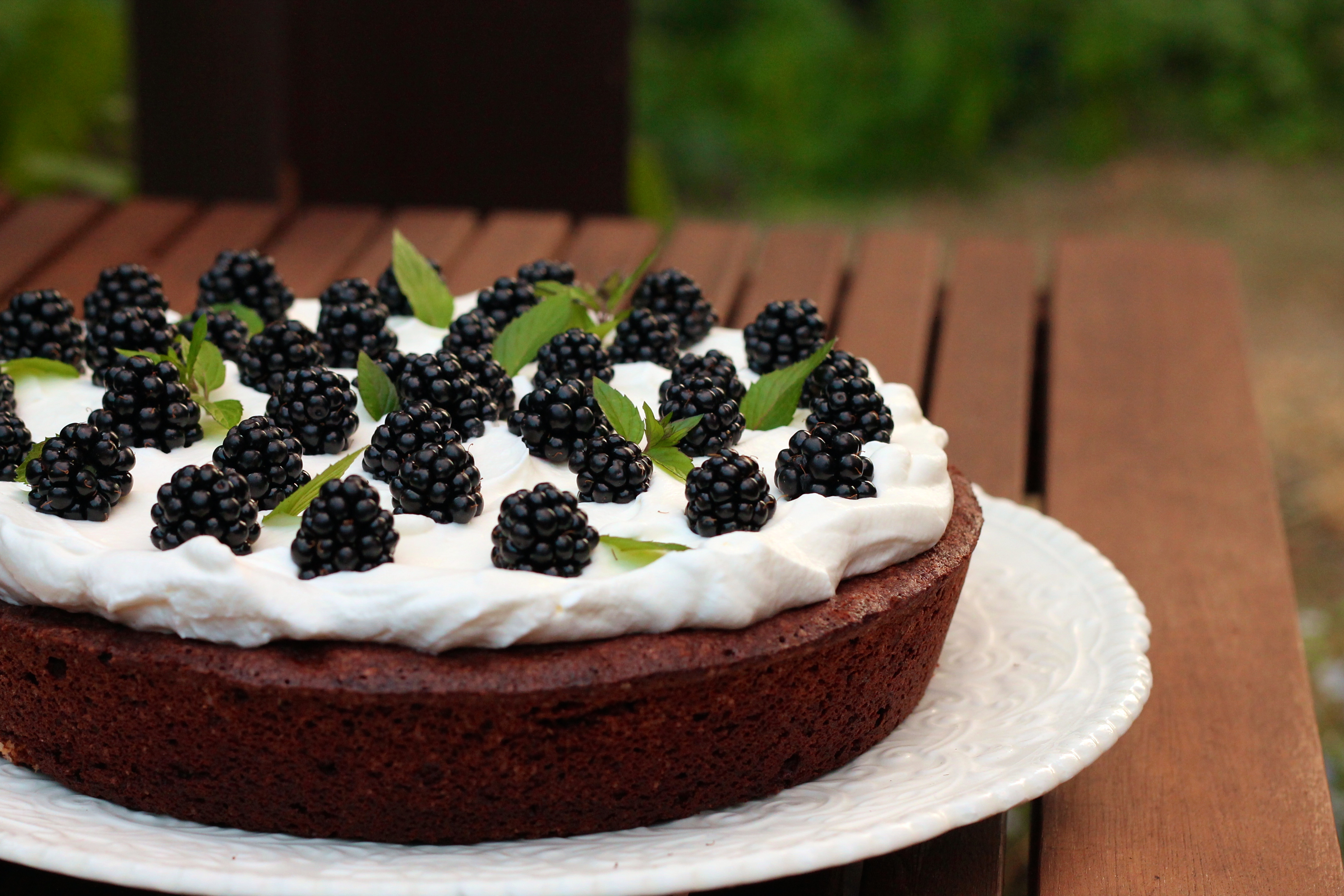 The building where I work has a really nice high performance gym, and I'm lucky to have a flexible-enough work schedule so that I can work out there three mornings a week. However, along with warm-up, cool-down, showering, and making myself look presentably professional for work, this only leaves about twenty to thirty minutes for actual exercise, so to get the most bang for my buck I usually end up doing some combination of lifting moderately heavy things at a high intensity (aka "lifting weights faster"). As a result, I guess I look like I'm working pretty hard, because I often get asked what I'm training for. My stock answer is, "I'm training for life", but more accurately it should probably be something along the lines of, "I have a tendency to bake and eat a lot of cake and I need some way to balance it out if I'm going to fit into my jeans." Because there is no way I'm *not* going to bake and eat a chocolate cake as delicious as this one:
Balance in life is important: balance between work and play, stress and relaxation, exercise and indulgence. It is also important in cake. This chocolate cake achieves a somewhat dichotomous balance between fudgy richness and light, airy texture. Its unique texture comes from a brownie-like batter combined with whipped egg whites – essentially, it is a mash-up of a (practically) flourless chocolate cake and a meringue, and as good as both of those things are separately, they are even better together in one cake. As far as I can tell, the only thing that makes this cake French is the fact that the recipe originated from a French lady, but if this is how they make chocolate cakes in France then they are definitely on to something. Topped with some whipped cream and blackberries (sadly their season is almost over), this is truly an excellent cake.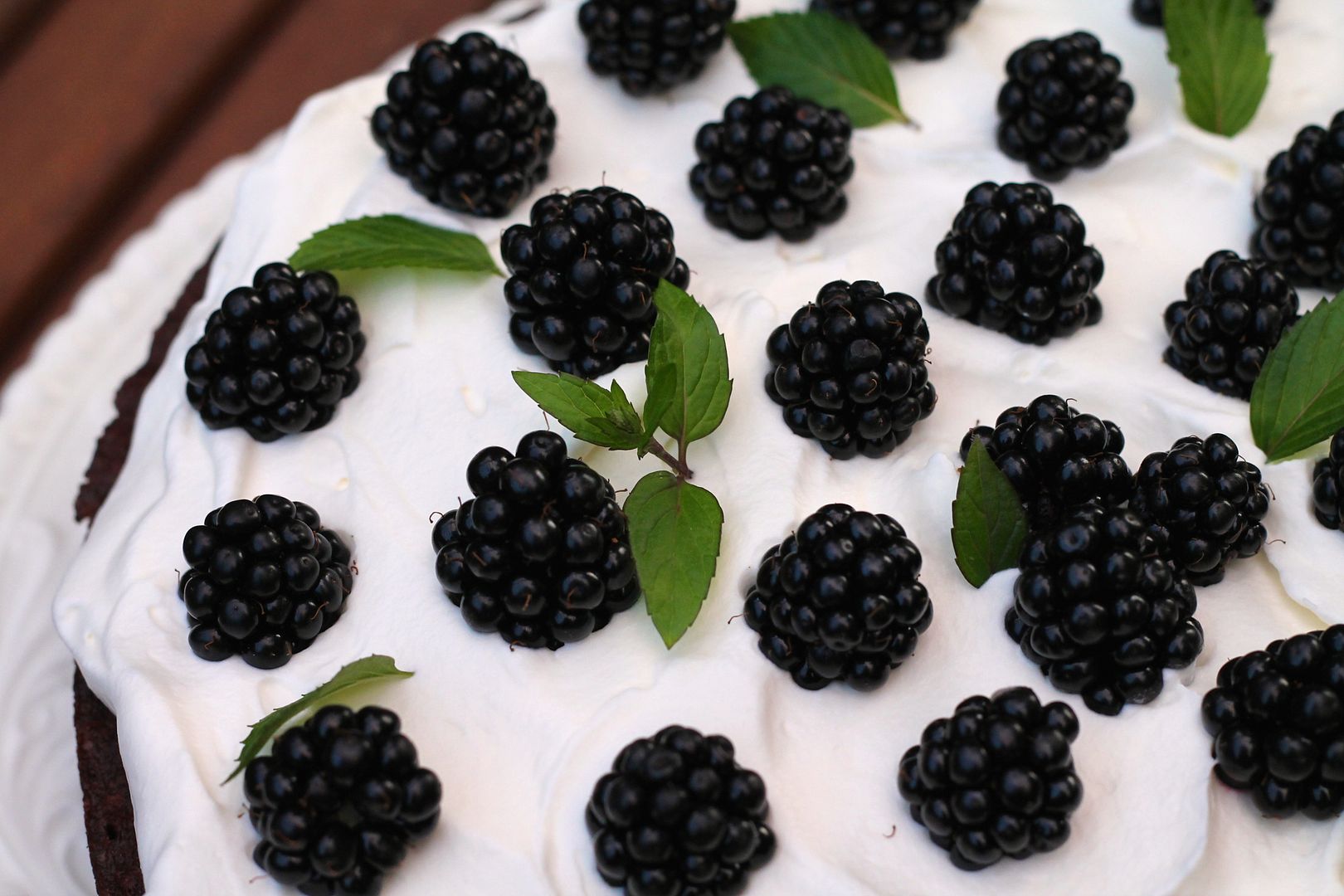 French Chocolate Cake
Adapted from Smitten Kitchen. Serves 8 – 10.
Preheat the oven to 350˚F (325˚F convection). Butter a 9″ round cake pan and line the bottom with parchment paper.
In a large saucepan, melt 9 tbsp (125 g) unsalted butter. Remove from the heat and stir in 7 oz (200 g) bittersweet chocolate until melted.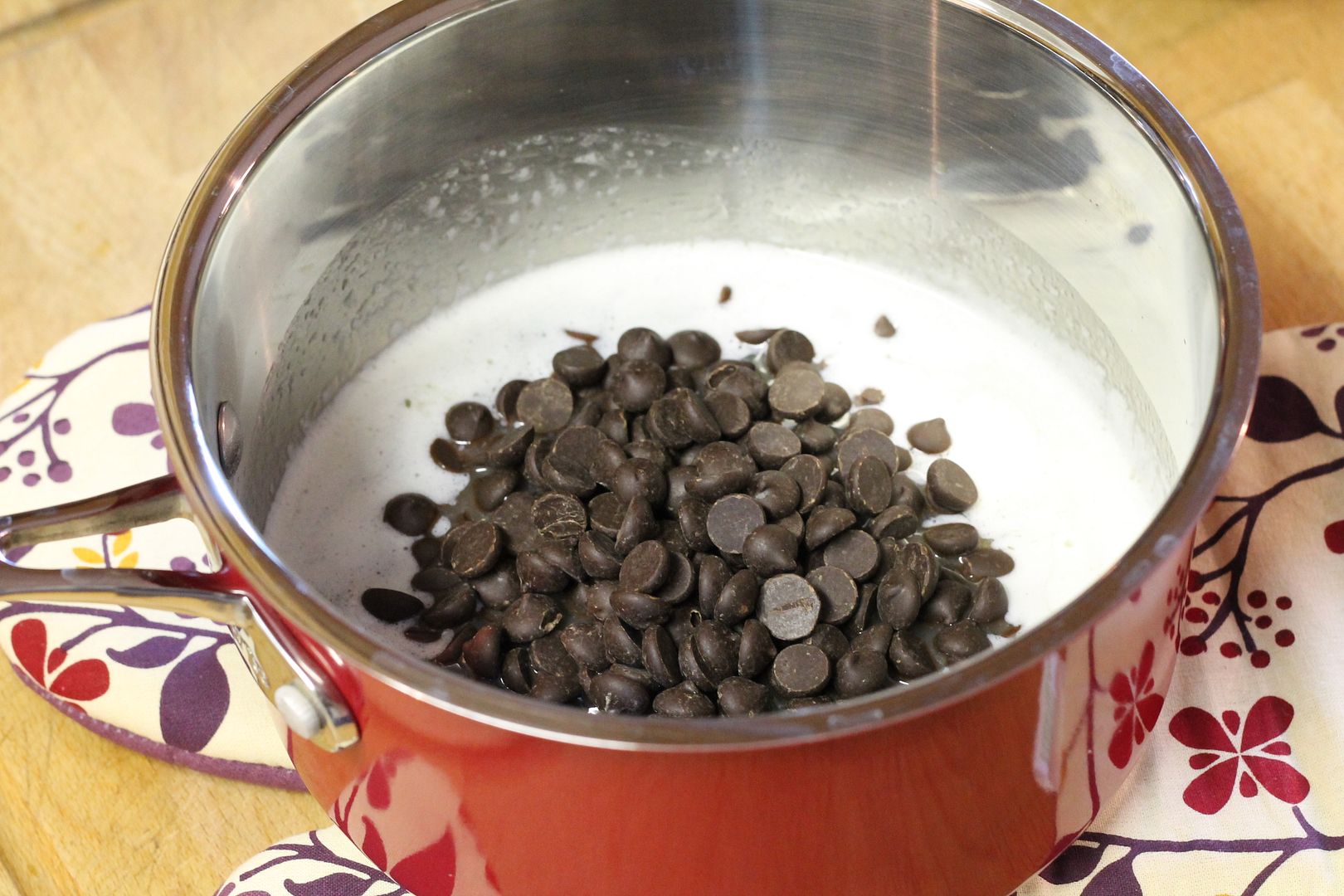 Stir in:
2 tbsp water
3/4 tsp baking powder
1/3 cup (40 g) all purpose flour (I accidentally used twice this amount and it still came out fine)
1/3 cup (30 g) cocoa powder
Mix until smooth.
In a medium bowl, whisk together:
4 egg yolks (keep the whites for later)
1 cup (200 g) granulated white sugar
1/2 tsp vanilla
Beat until pale and thick.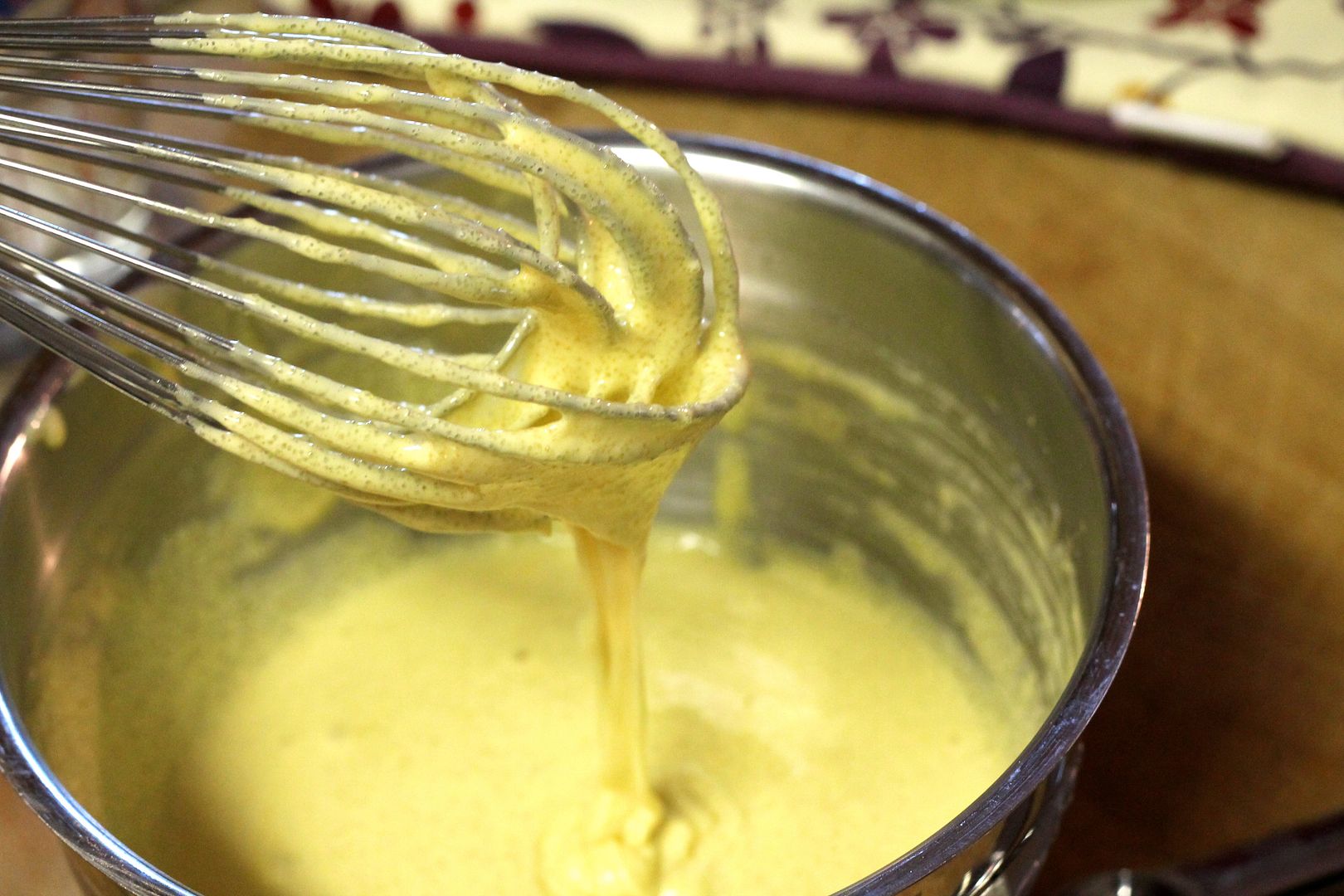 Stir into chocolate mixture until just combined.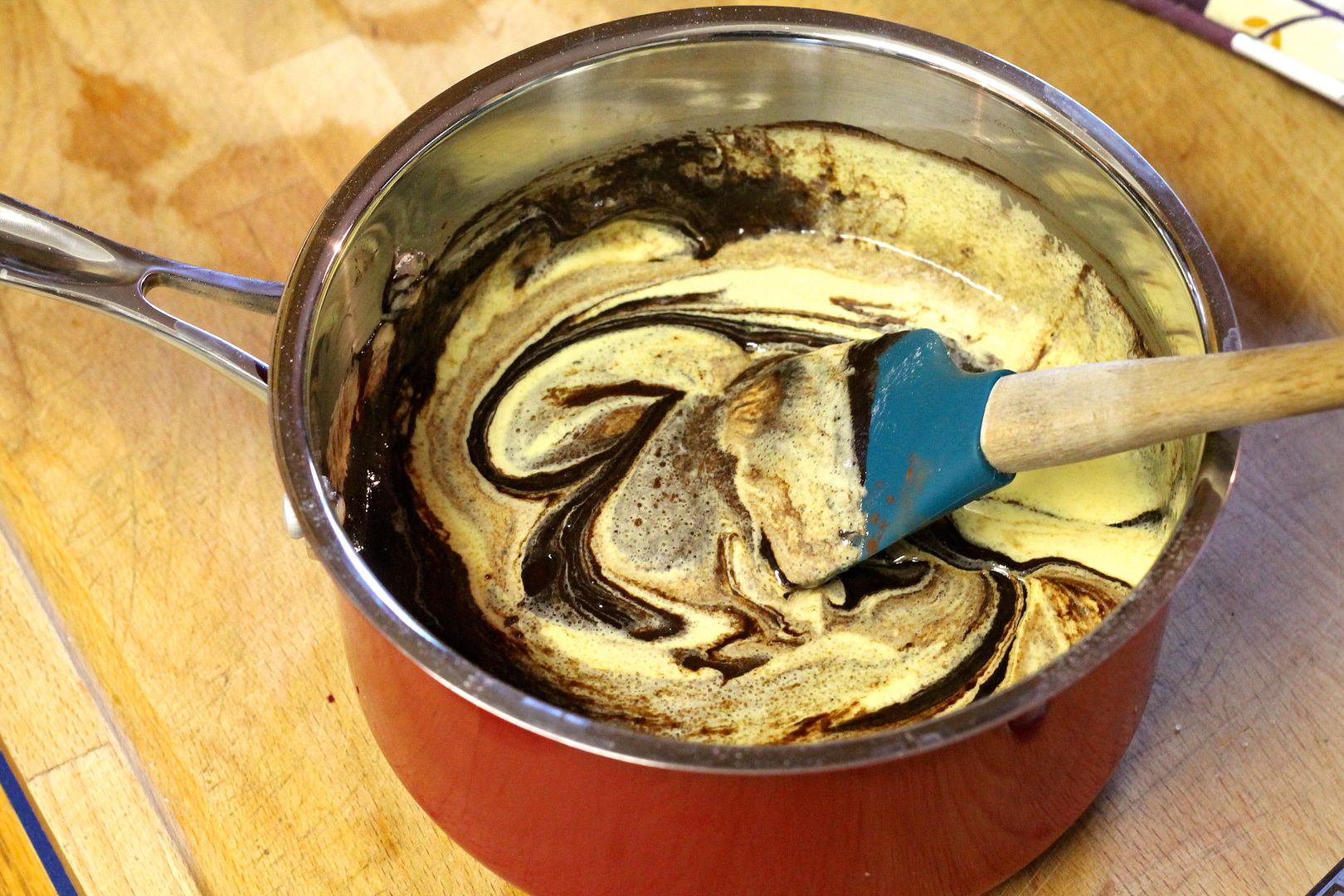 In a very clean large bowl (I recommend wiping it and the beater with a vinegar-dampened paper towel to remove any traces of fat or grease), beat 4 egg whites with 2 pinches salt to stiff peaks.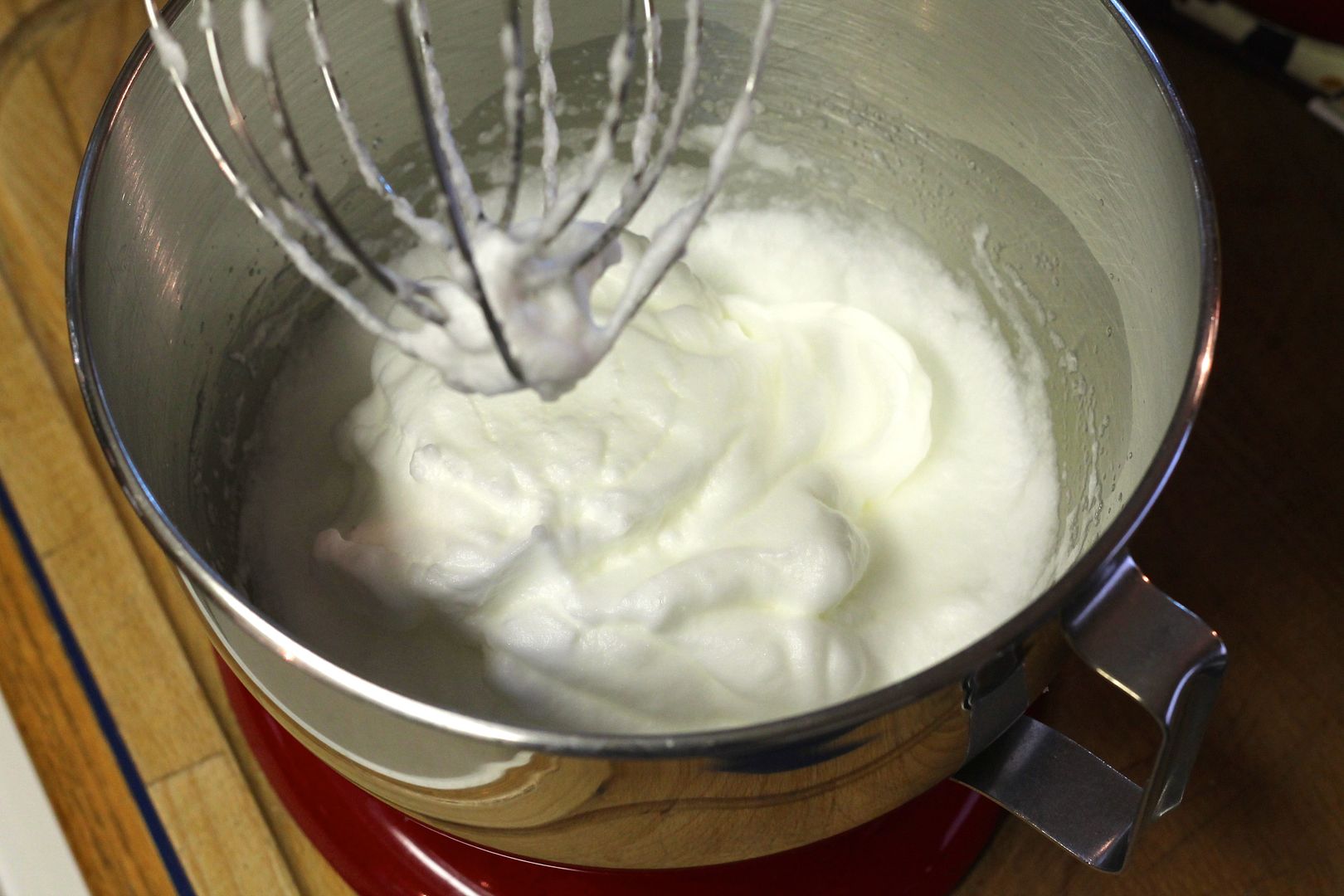 Gently fold the egg whites into the chocolate mixture until no streaks remain, being careful not to deflate the batter.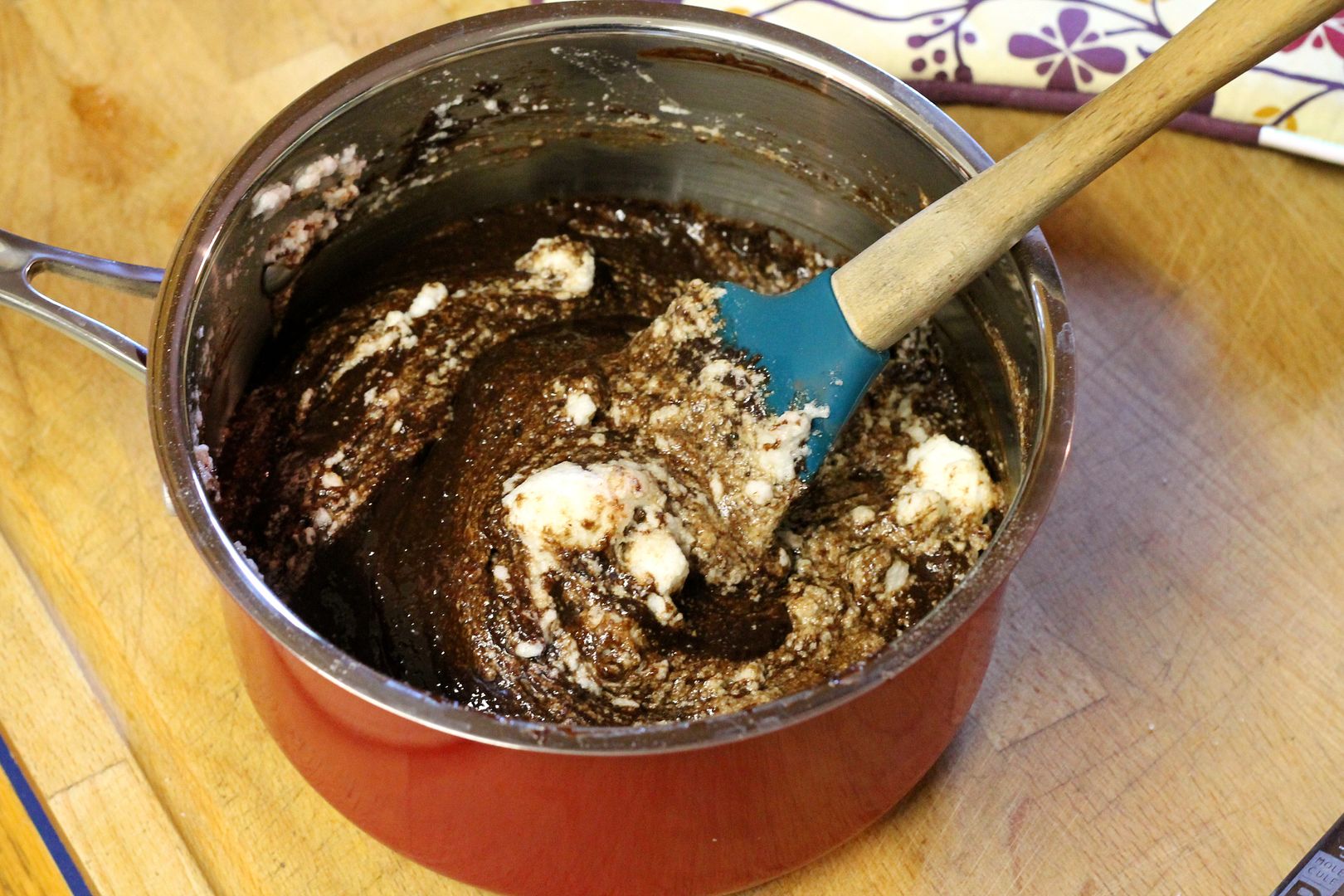 Scrape the batter into the prepared pan and bake for 25 – 30 minutes in the preheated 350˚F (325˚F convection) oven, until a toothpick inserted in the middle comes out clean.
Cool on a rack for 5 minutes, then run a knife around the edge of the pan and invert the cake out of the pan onto a plate, then back onto the rack.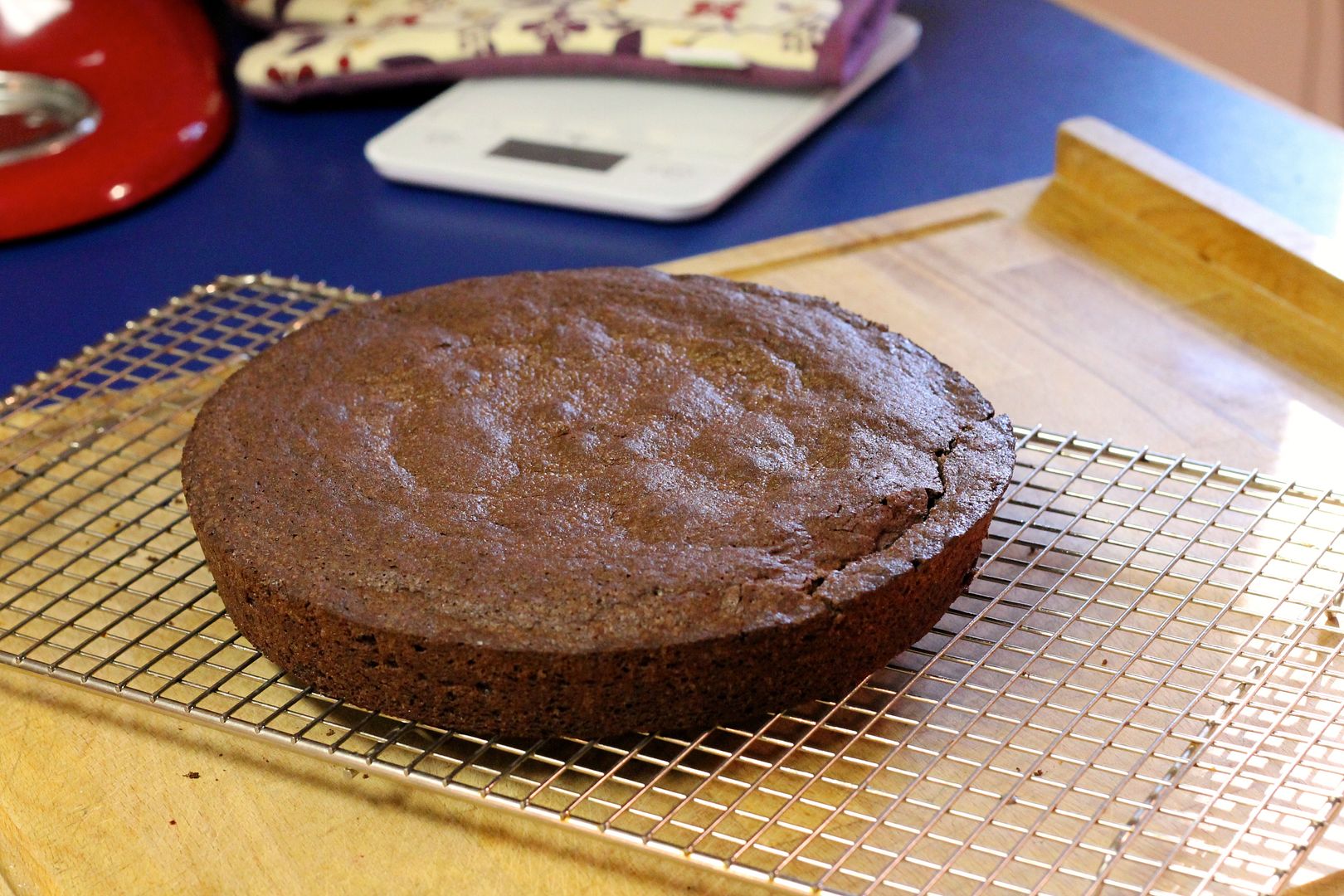 The cake can be eaten warm, or wait until it is completely cool and top it with 1 cup heavy cream, whipped (sweeten to taste), a few handfuls of blackberries, and some mint leaves for garnish.