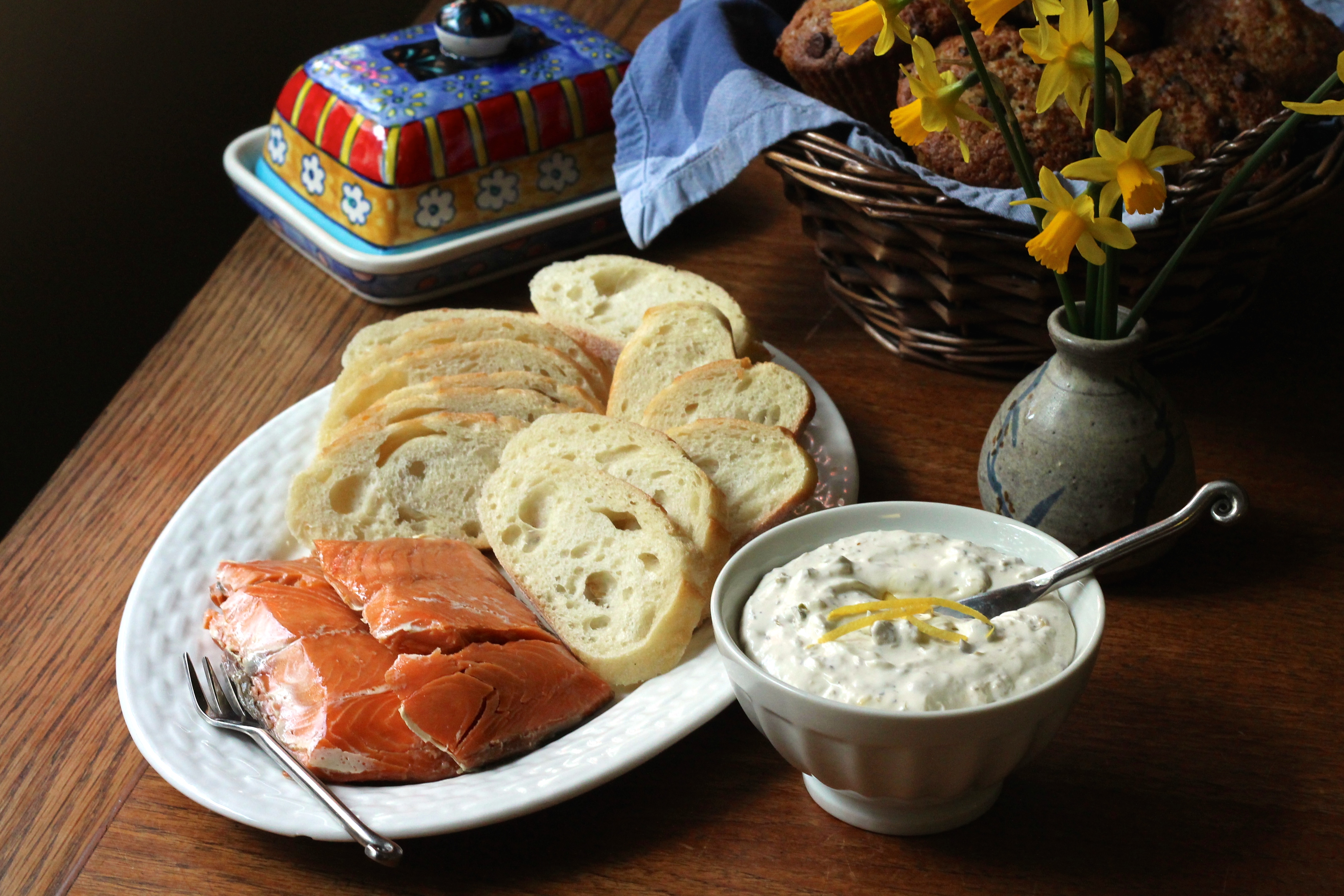 Some of you may remember that I did a few few guest posts a while back for SeaChange Seafoods, featuring their delicious smoked salmon (my personal favorites include recipes for fettuccine alfredo with smoked salmon, smoked salmon and corn chowder, and smoked salmon and roasted tomato quiche). Over the last six or so months, SeaChange has completely re-launched their brand, which includes all new packaging and a whole new website, and I've been lucky enough to be involved in the process as their food stylist on several photoshoots, one of which took place in my dining room!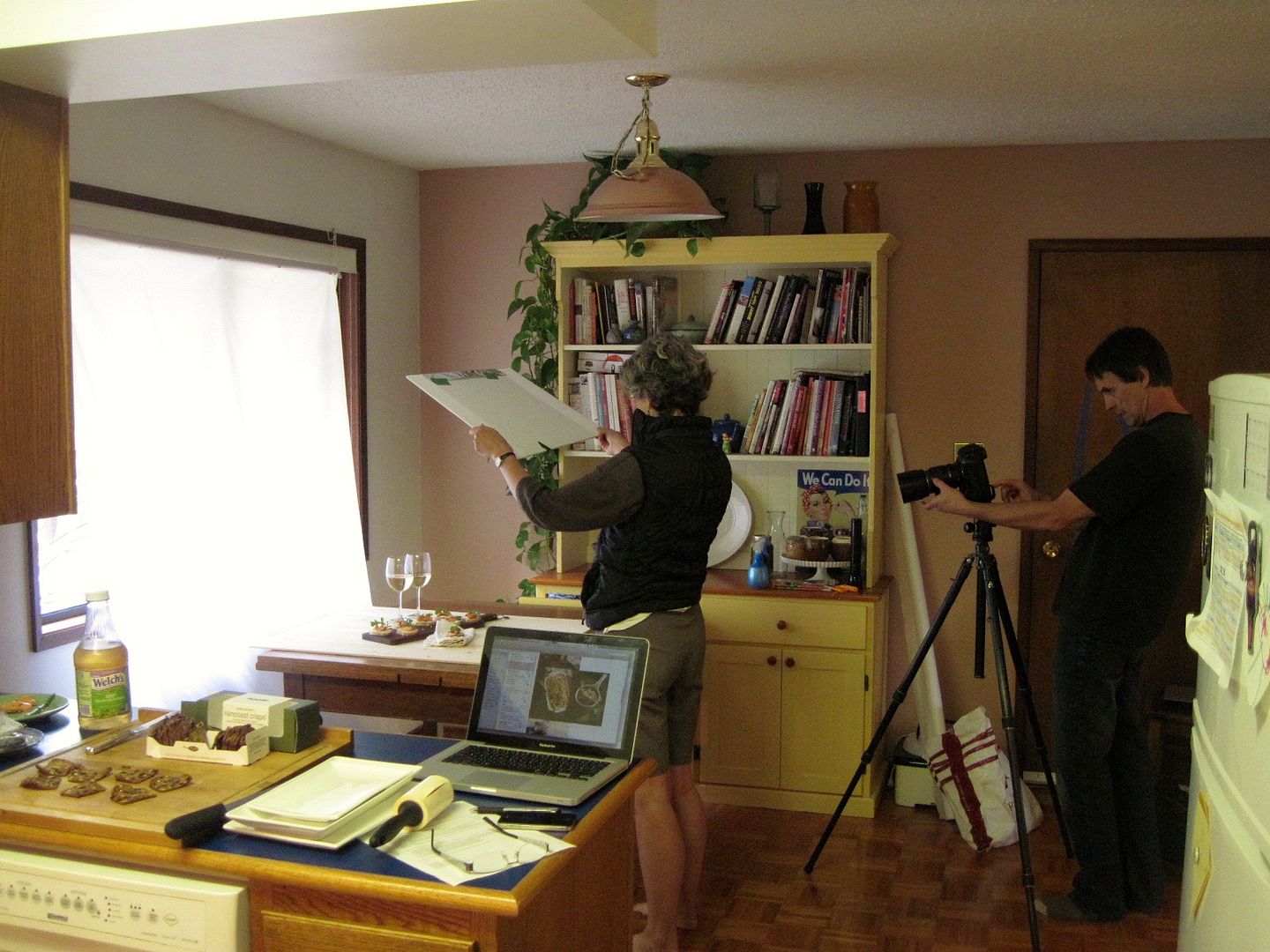 It's been a blast working with a professional photographer (John Cameron) and taking cues from a real design company (Carter Hales Design Lab) to try to evoke a certain feeling or story with something as simple as a beautiful piece of smoked salmon, and I feel totally privileged that I've been getting paid to do something I love so much. Here are just a few of the images we've created so far: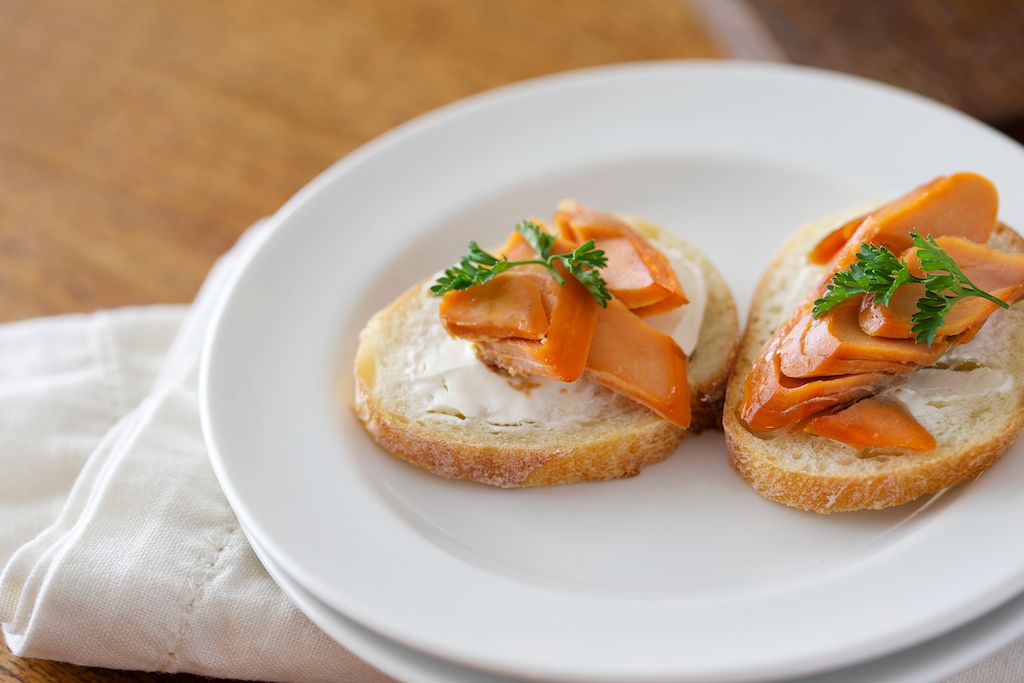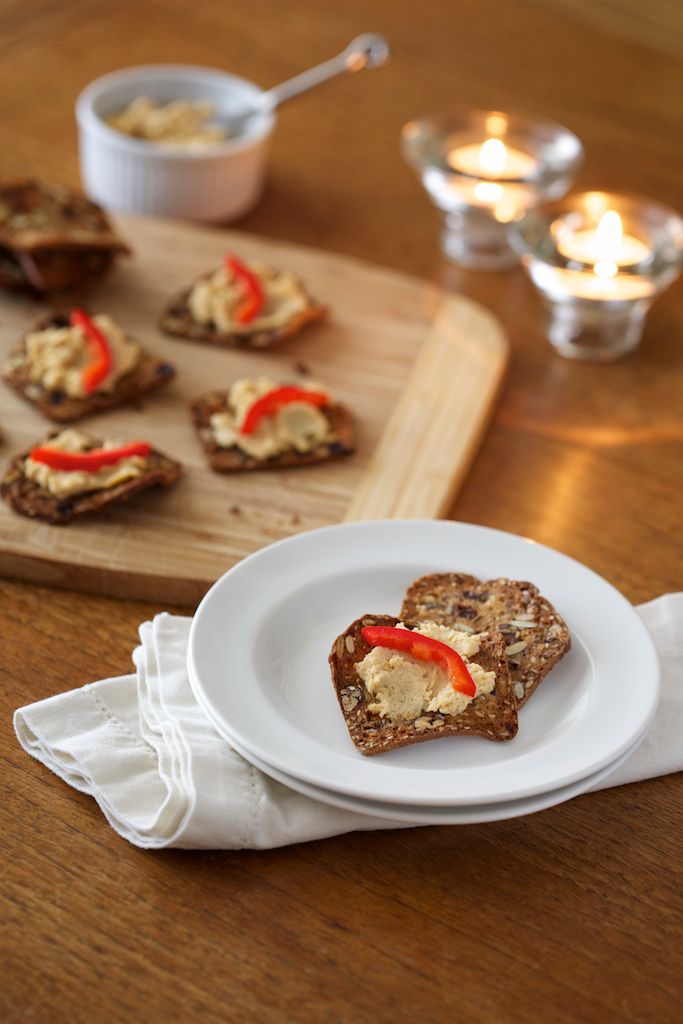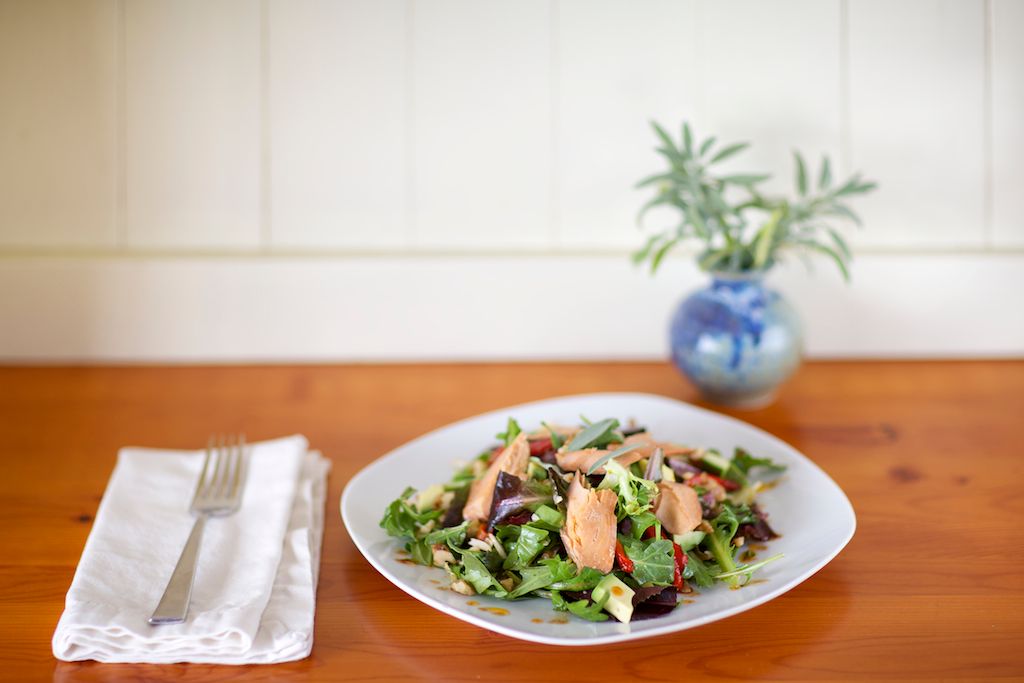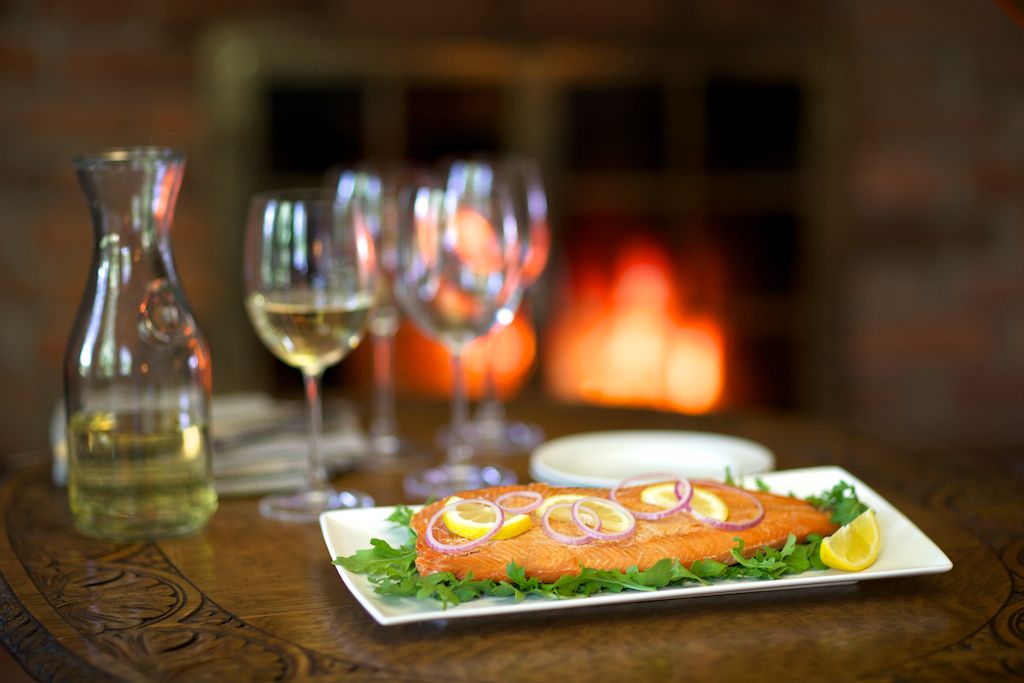 (these four photos by John Cameron for SeaChange Seafoods)
Back in November, I also had the opportunity to cater SeaChange's re-launch party. I traveled to Salt Spring Island, cooked my butt off all day, and served up a whole bunch of "small bites" featuring smoked salmon to about thirty people (and of course, wildly over-estimated how much food I'd need to make – but it's better to have too much than not enough when it comes to feeding people, right?). I was so busy all day that the only thing I managed to take a picture of myself was this gigantic veggie platter – but it's pretty, right?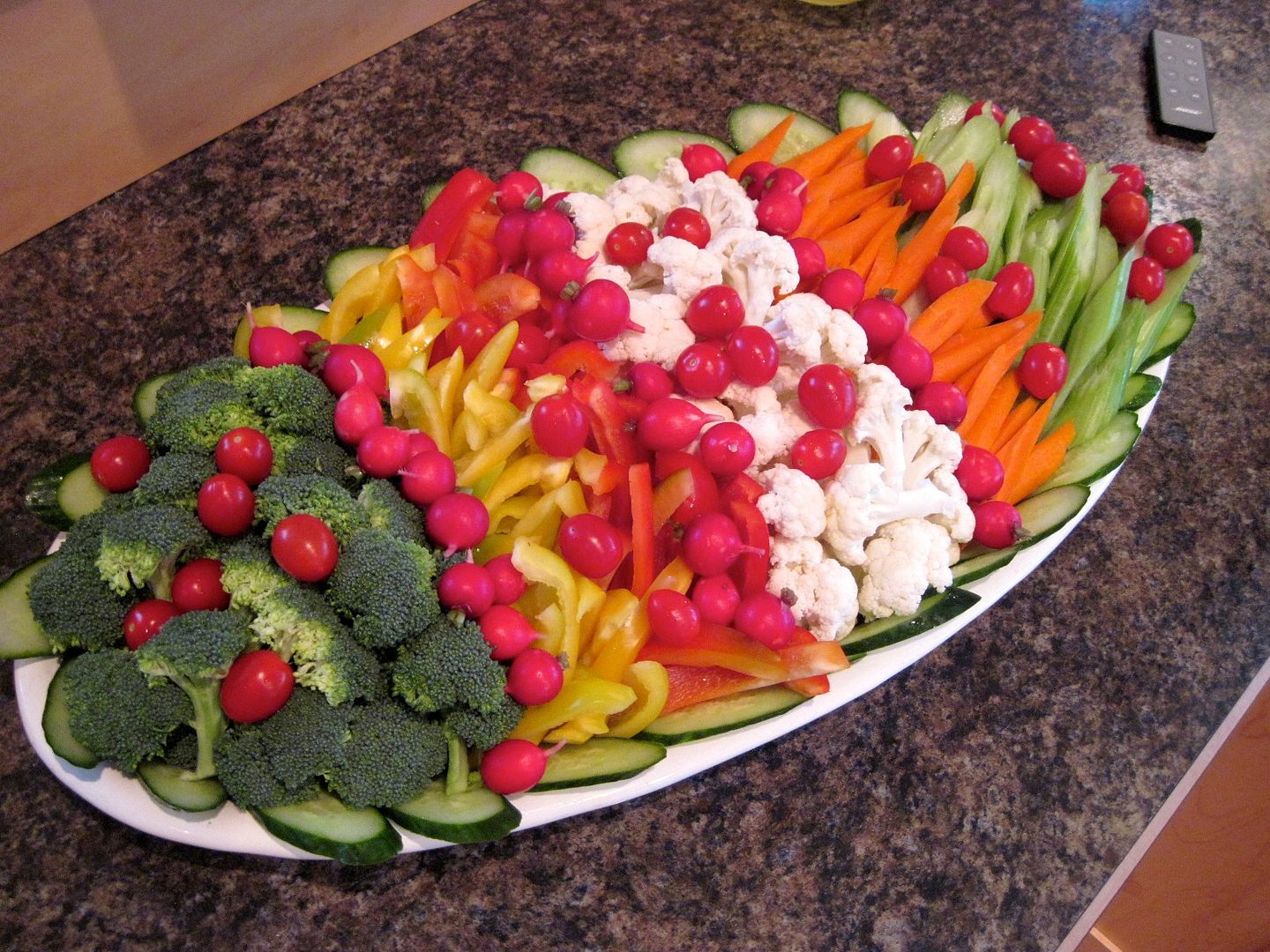 For the party, I made a few of the dishes that already appear on the SeaChange website (the aforementioned quiche, roast potato canapés with smoked salmon, and smoked salmon devilled eggs), along with a few new ones, including a delicious lemon caper cream cheese you can easily whip up to serve with smoked salmon – a perfect addition to an Easter brunch. I'm sharing the recipe today on SeaChange's blog, so head on over to read it there. 🙂 (And watch this space for another guest post coming up in mid-June!)