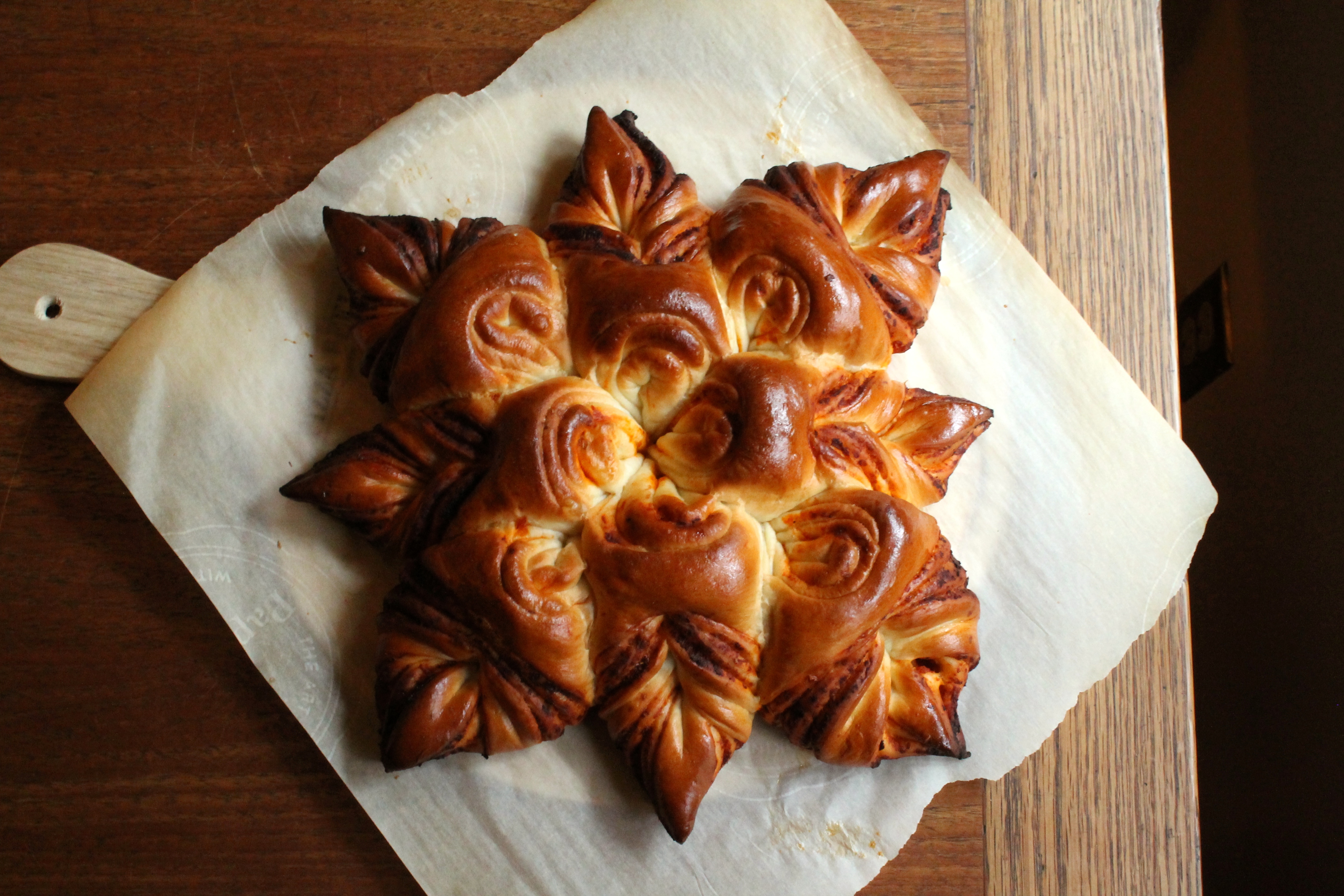 Beauty surrounded the Daring Bakers this month as our host, Sawsan, of chef in disguise, challenged us to make beautiful, filled breads. Who knew breads could look as great as they taste?
This month's posting date snuck right up on me so I'll keep this brief! I was delighted with my friend Sawsan's challenge this month to make beautiful twisty bread in the style of the very talented bread artist Valentina Zurkan. I've made sticky buns similar to this before filled with lemon and rosemary, so I opted for a savoury pizza bread version and a slightly more complicated shape this time.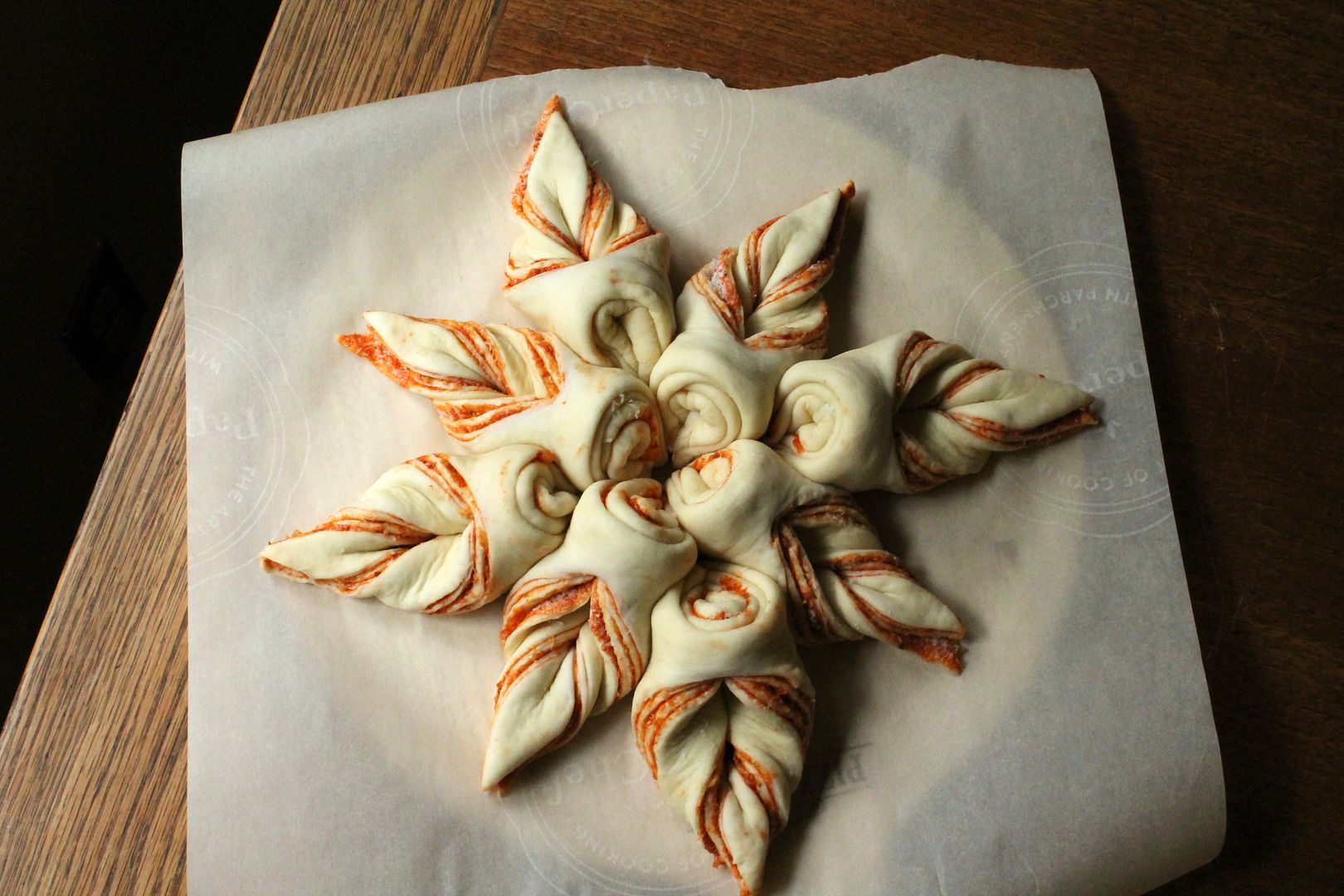 To be honest, this is not the most exciting tasting thing I've ever made (as Nate pointed out, pizza bread rarely lives up to expectations) but the bread dough recipe was wonderful and I'll definitely make it again. I was super happy with how the bread design turned out too – the shape reminds me of a Celtic green man – but I'd recommend a much more interesting filling than plain old pizza sauce and cheese so that the flavour lives up to the beauty of the bread. So even though it wasn't terribly good pizza bread, it was delicious as regular bread and made for some very beautiful bunwiches!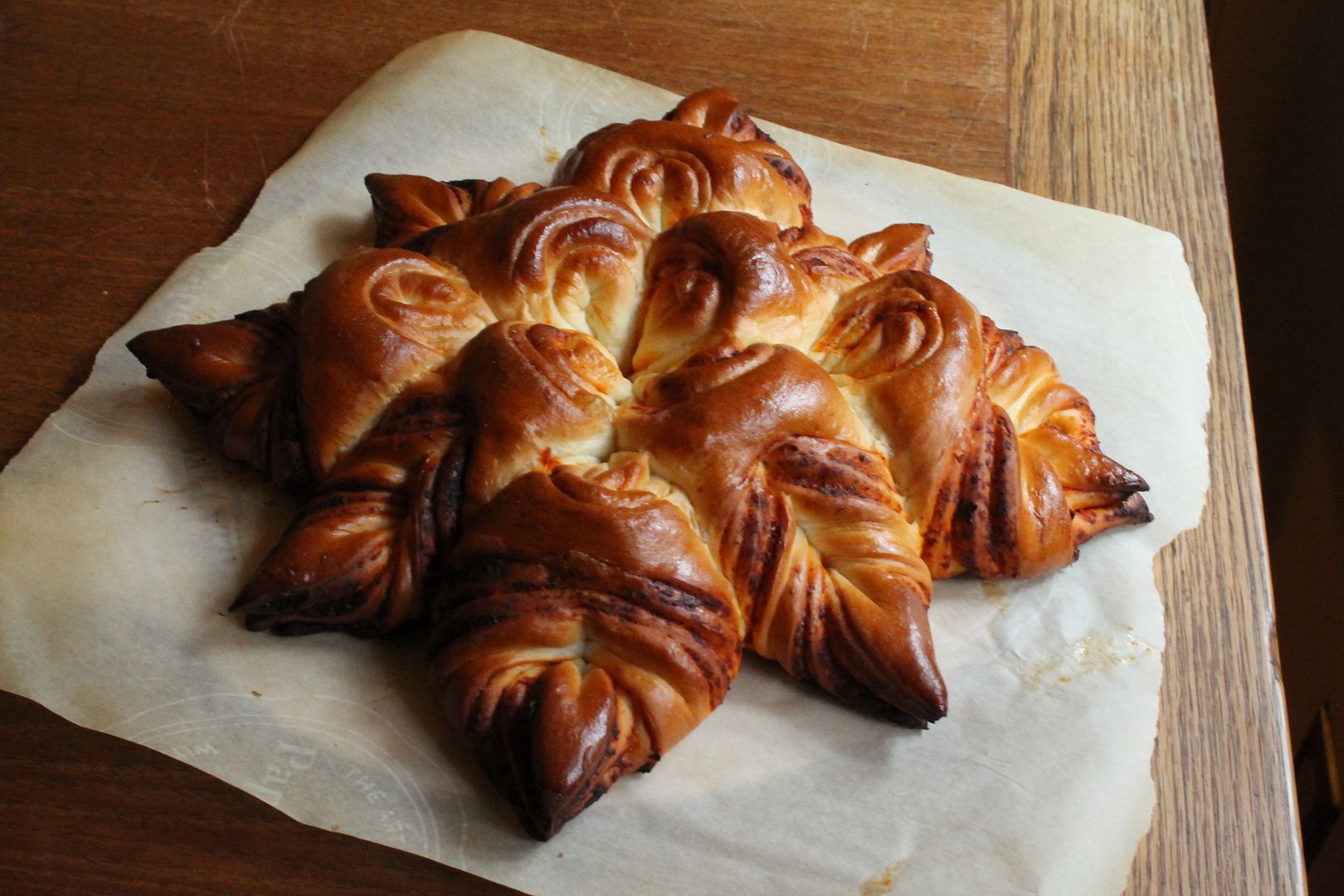 Sawsan, thanks for being such a lovely and supportive host. Check out the Daring Kitchen for the other bread masterpieces made this month.
Beautiful Bread
Dough adapted from Peter Reinhart's Artisan Bread Every Day via Seasons and Suppers. Design inspired by Valentina Zurkan. Makes 1 large "loaf".
Soft White Bread Dough
In a small saucepan, combine:
1/2 cup + 1 tbsp milk
1/2 cup water
2 tbsp unsalted butter, diced
Warm over low heat to melt the butter, then set aside until just slightly warm.
Meanwhile, stir together in the bowl of a mixer:
14 oz (3 1/4 cups) all purpose flour
2 1/2 tsp granulated white sugar
3/4 tbsp instant yeast
1 tsp fine salt
Add the warm milk mixture and stir on low speed with the dough hook until combined.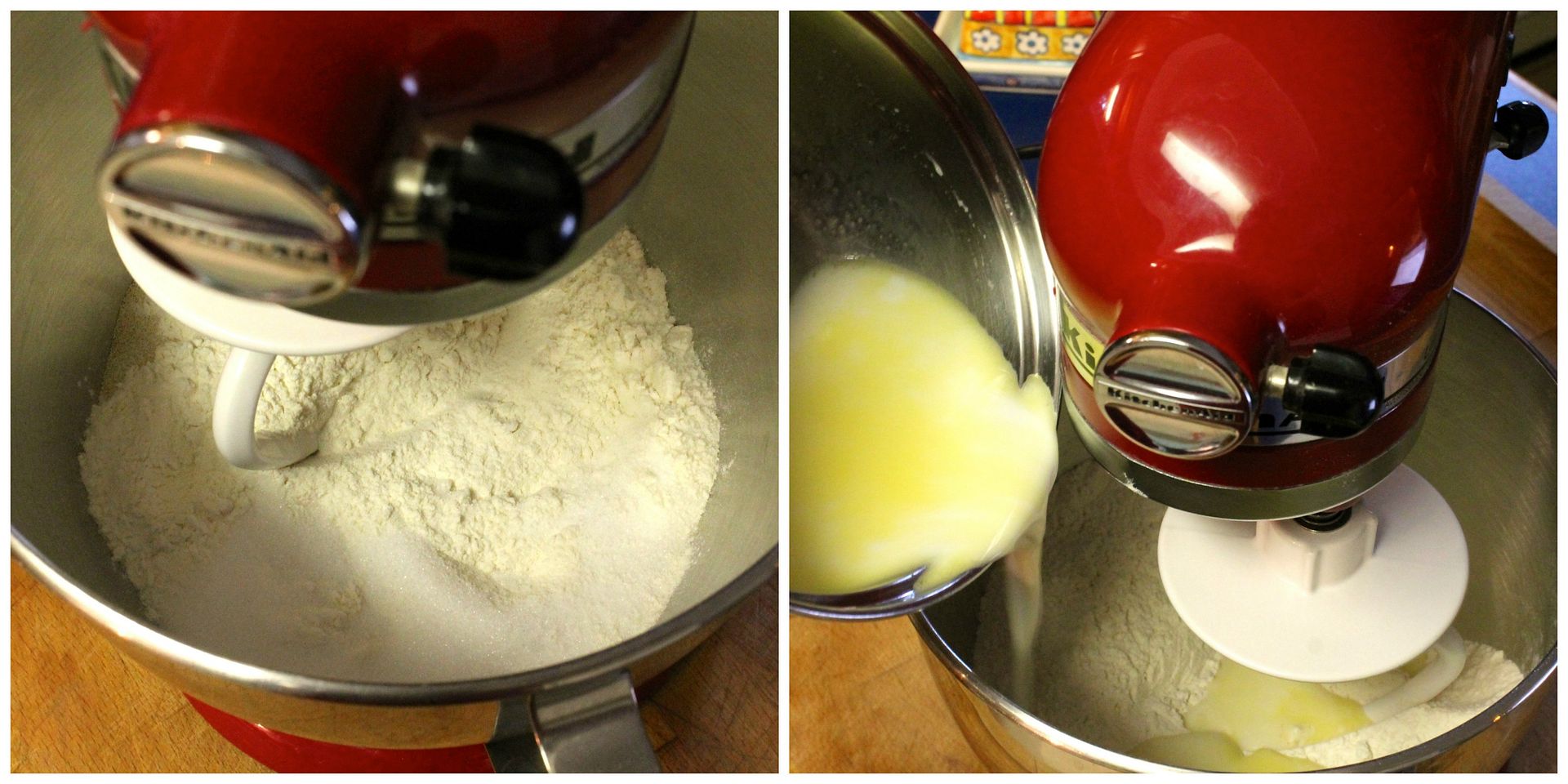 Let sit for 5 minutes, then knead on medium speed for several minutes until soft, cohesive, and no longer sticky (add more liquid or flour as needed).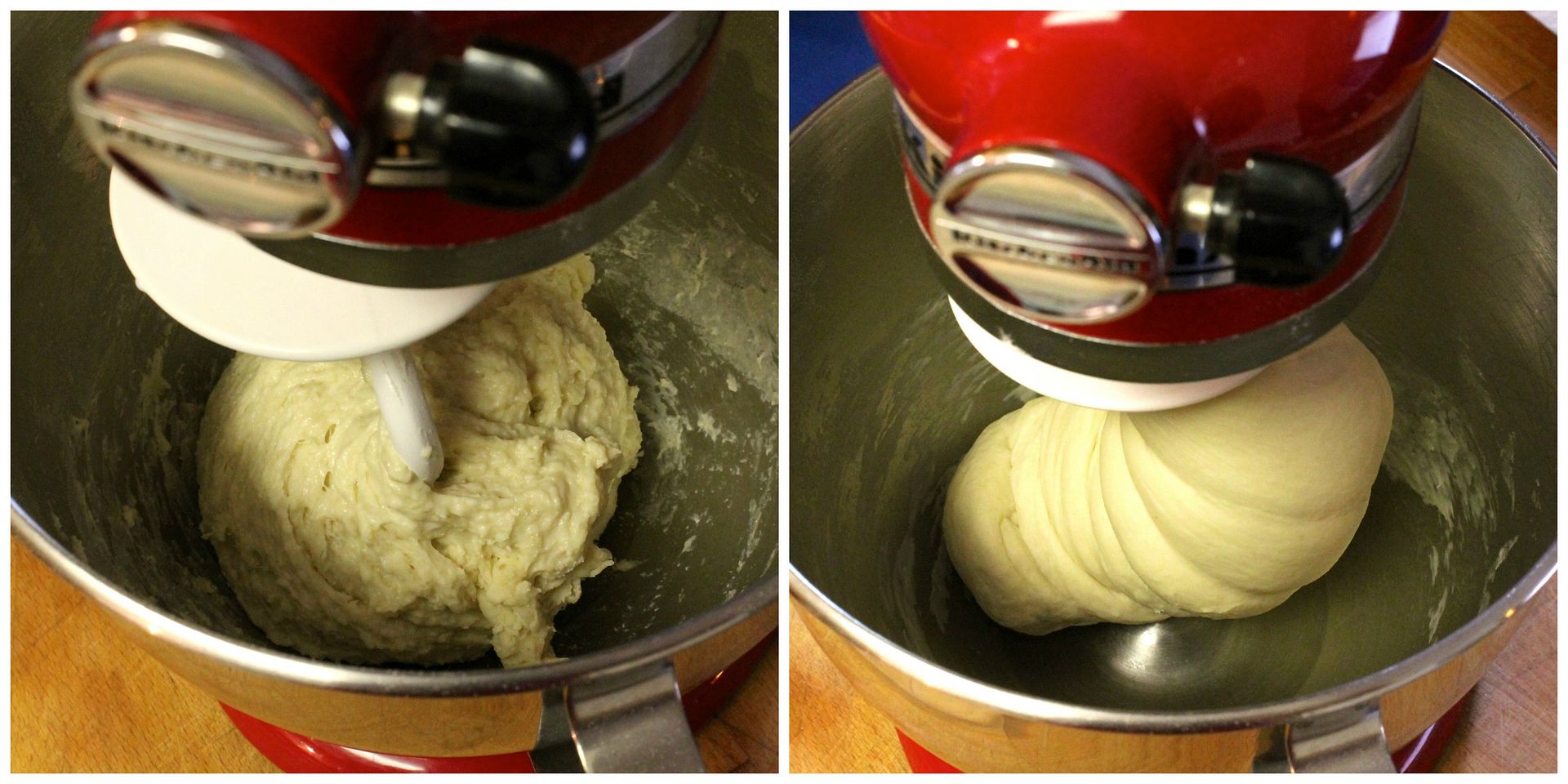 Place the dough in a lightly buttered bowl, cover with plastic wrap, and let it rise somewhere warm until doubled, about 60-90 minutes.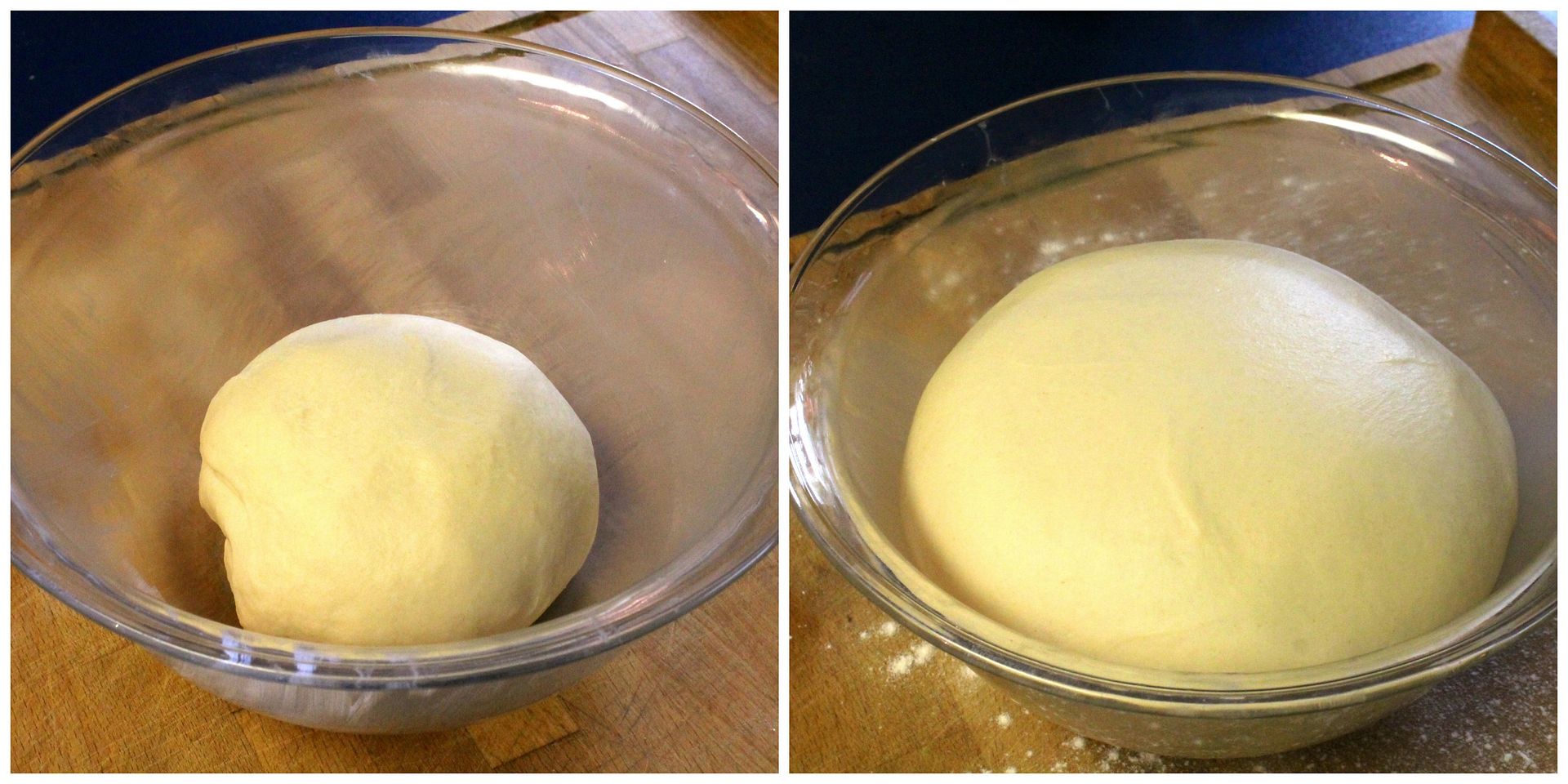 Shaping
You will need 1/4 – 1/2 cup flavourful savoury filling of your choice, such as pesto or olive tapenade.
Gently punch down the dough and divide it into 4 equal pieces. Shape them into balls and roll each one into a 9″ or 10″ circle.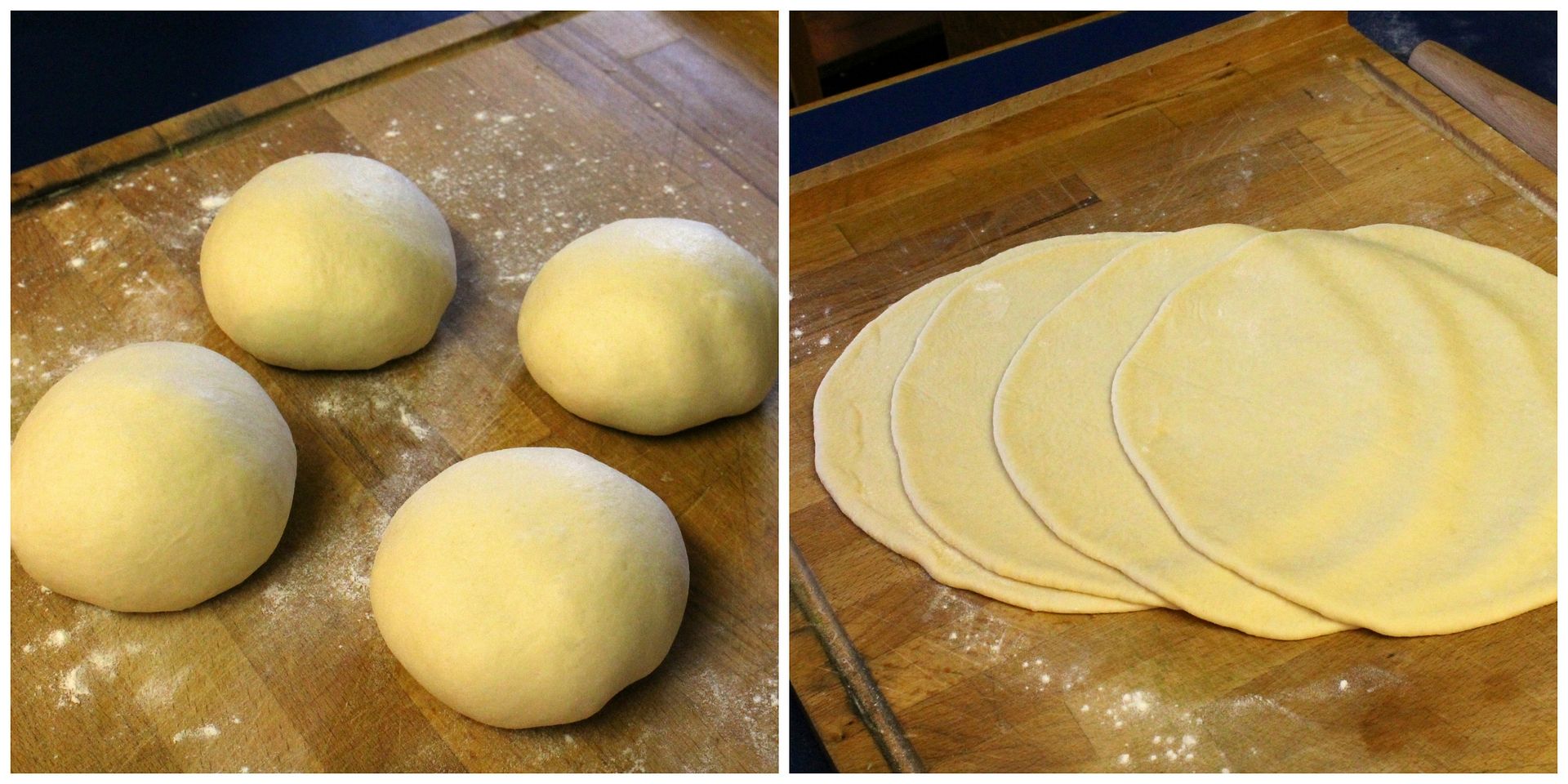 Spread 3 of the rounds with the filling of your choice and stack them up. Place the 4th round on top and cut the stack into 8 equal wedges with a large sharp knife.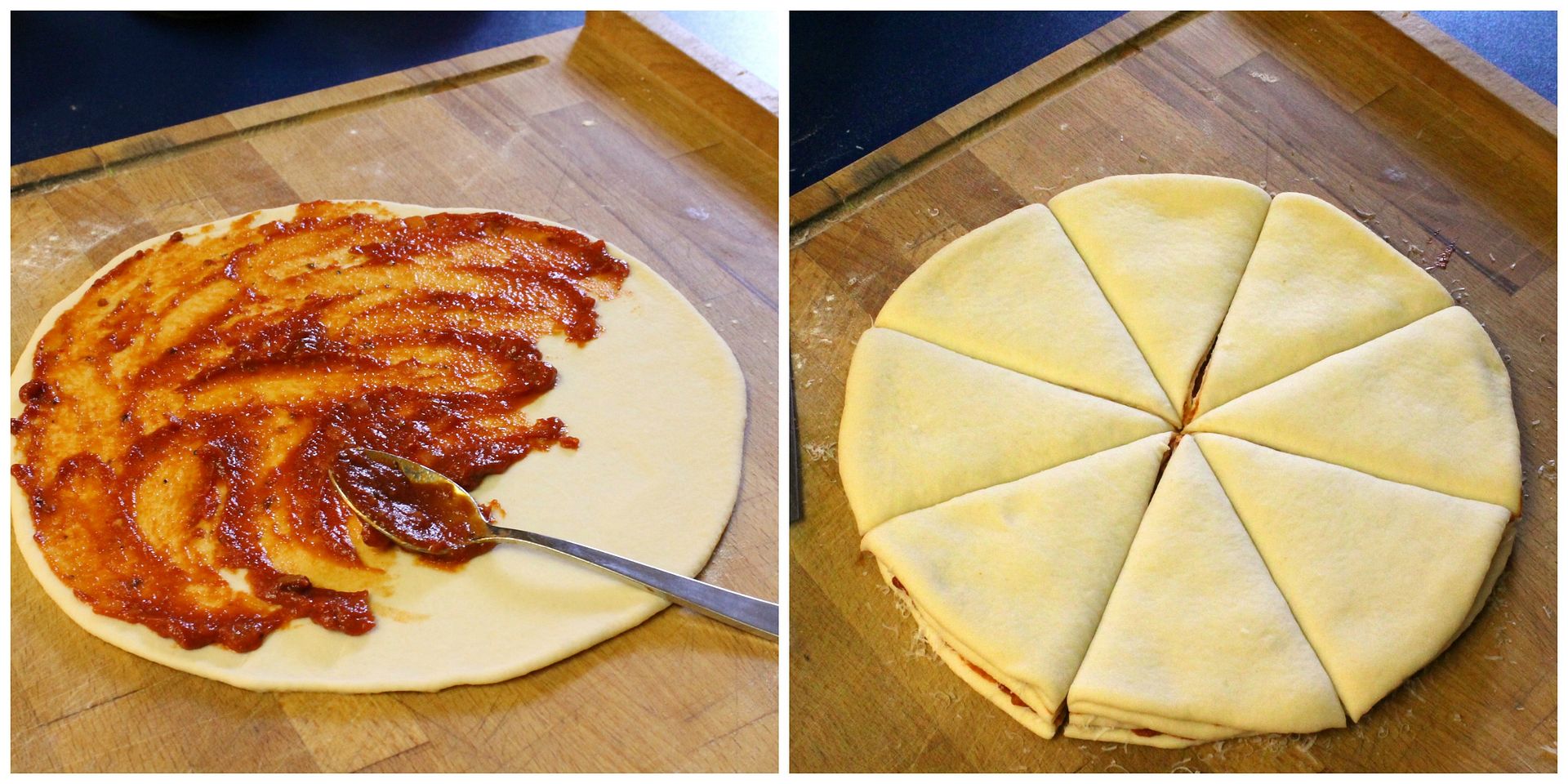 Cut a slit in the center of each wedge and tuck the point of the wedge underneath and through the slit. Pull the tip through to form a twist, then curve the straight edge around to form a spiral.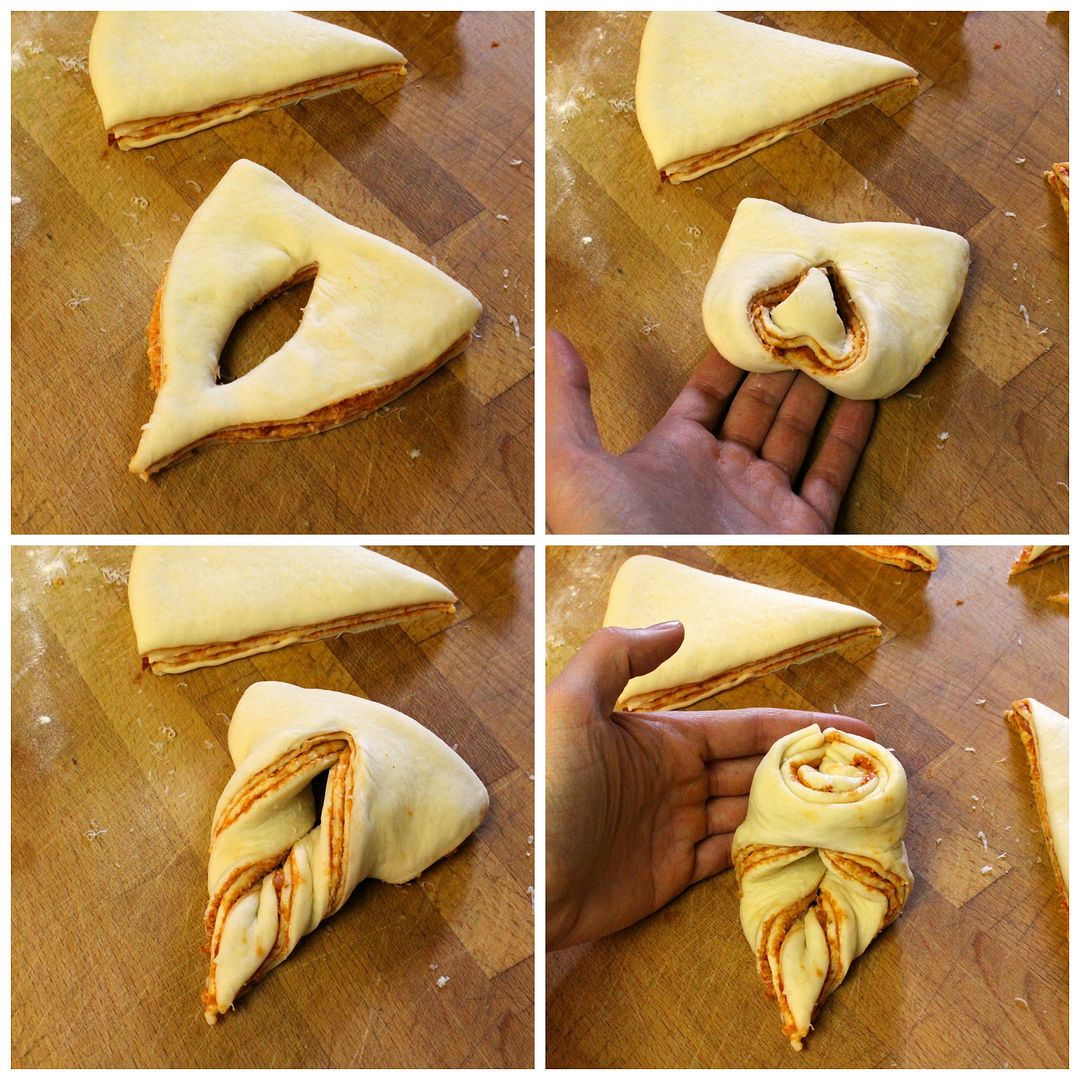 On a piece of parchment paper, arrange 4 twists in an X with their tips pointing out. Place the remaining twists in between so they point in 8 different directions. Cover lightly with plastic wrap and proof somewhere warm until puffy and the dough pushes back slowly when poked.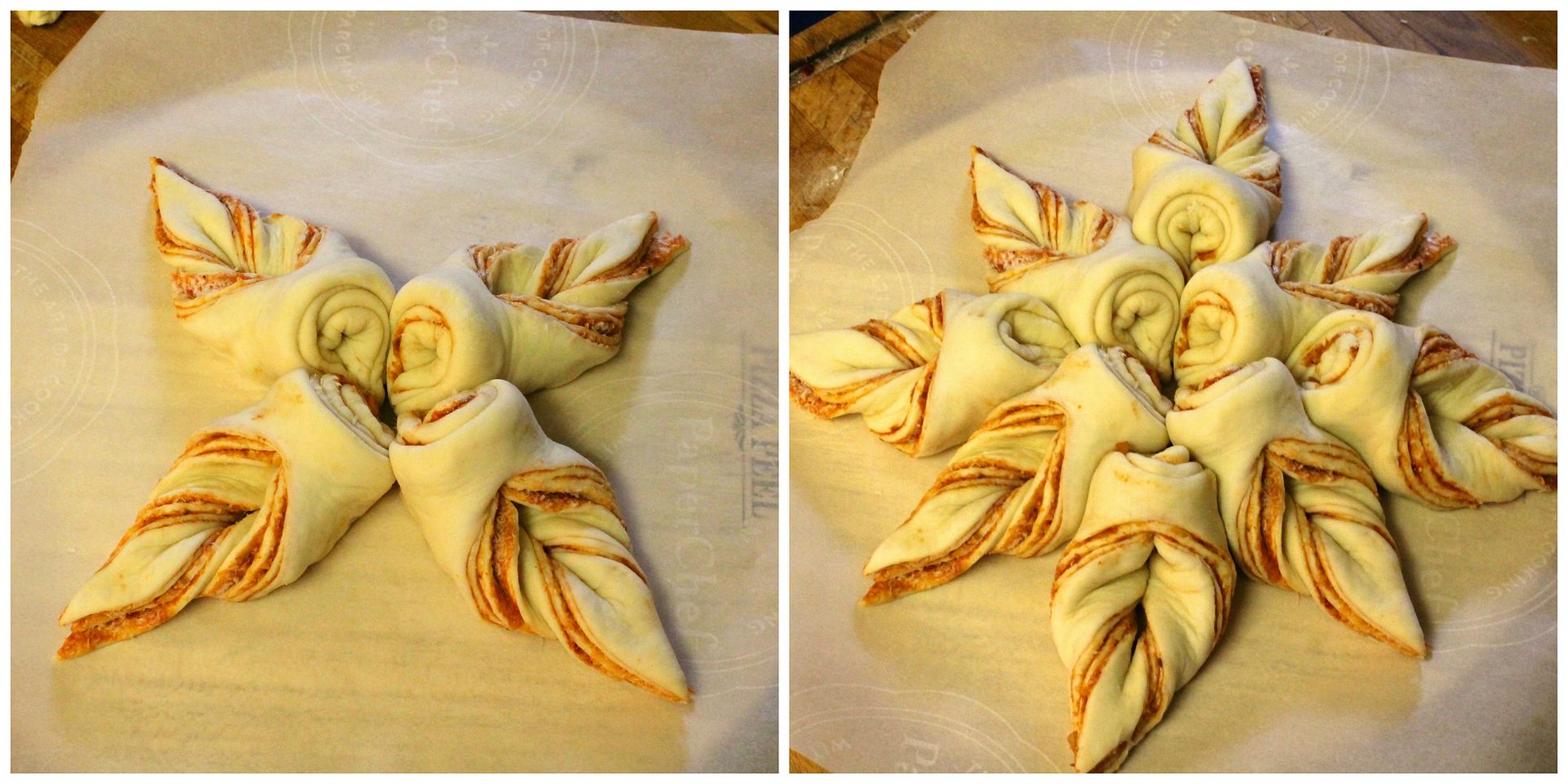 Whisk together an egg wash of 1 egg + 1 tbsp water and brush it over the bread, avoiding the cut surfaces where possible. Preheat the oven to 350˚F and bake the bread for 25-35 minutes, until done in the center (it should sound hollow when tapped on the top). Cover with aluminum foil it the bread is browning too quickly. (Note: this bread was too large for my rimmed baking sheet, so I baked it directly on a pizza stone. If necessary, you could bake it on an upside down baking sheet.)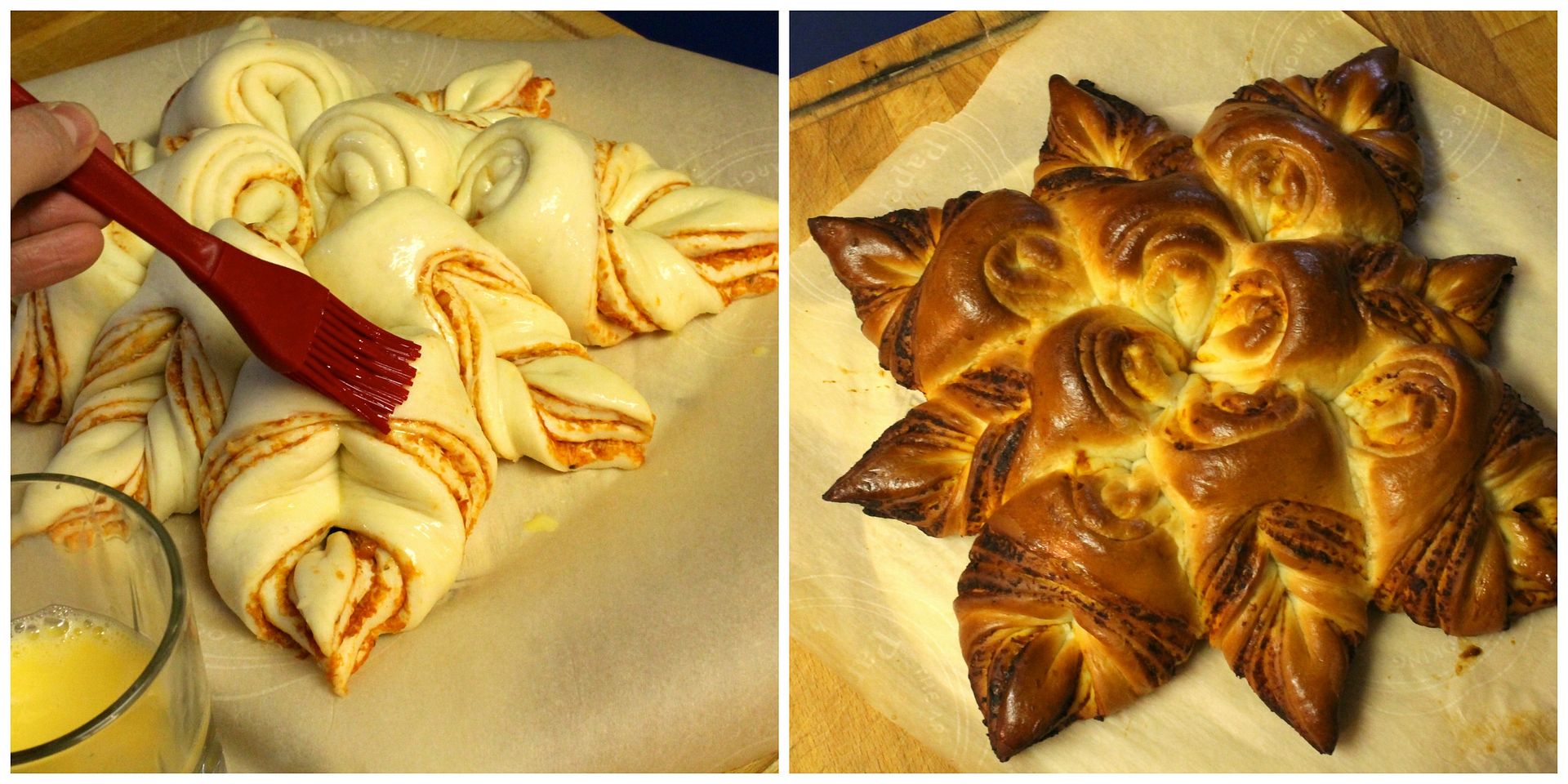 Let the bread cool on a rack before pulling off individual points to devour.