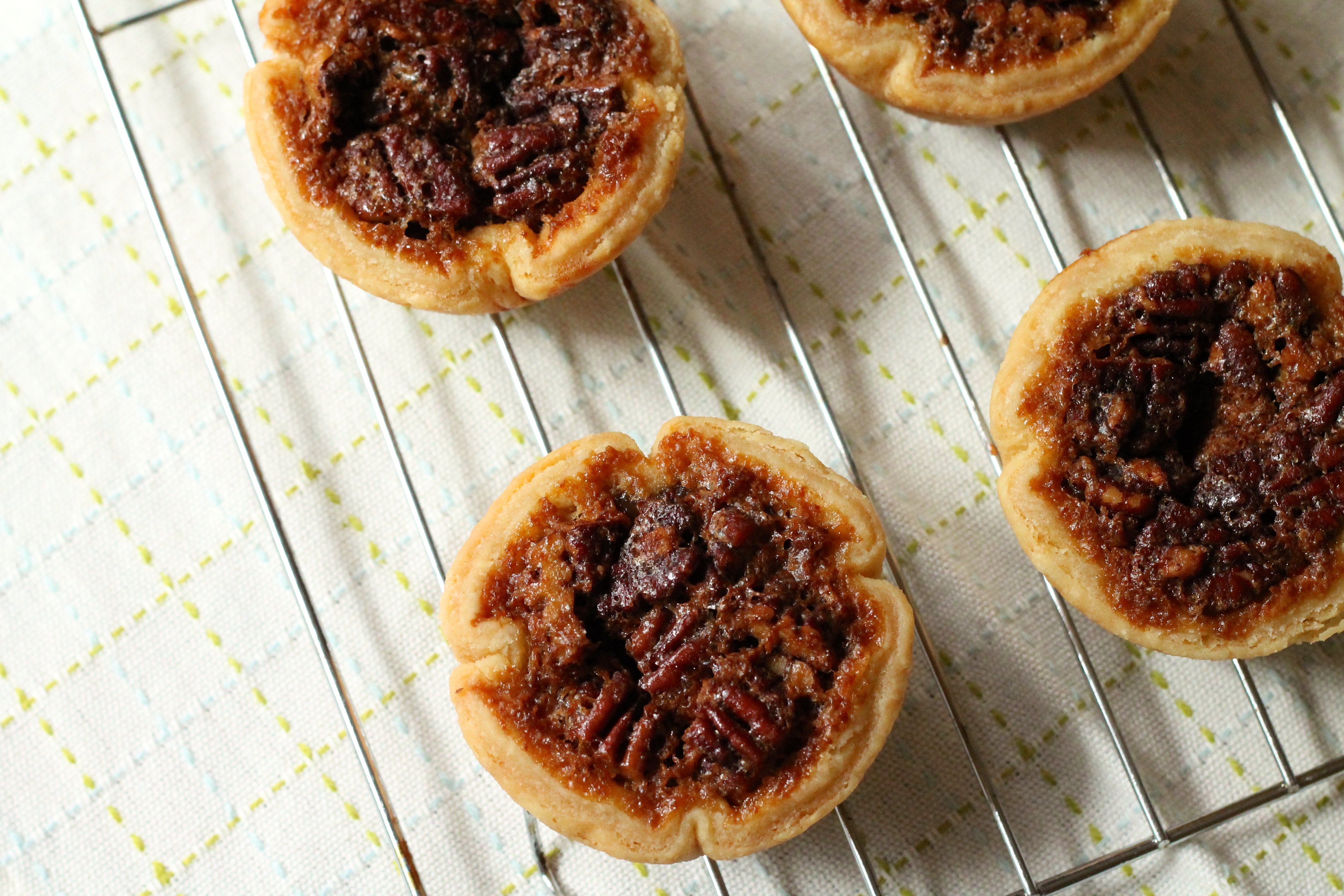 While we don't get the snow-covered winters that most people picture when they think "Canadian winter", on Vancouver Island we do get an awful lot of rain. It's cold, wet, grey, and DARK from November through to March or April (and then we usually get a repeat in June, or June-uary as we like to call it). I know that complaining about the weather is hardly what you came to read about on a food blog, but my point is that last weekend I got caught in one of those depressing downward spirals of adult worries pertaining to jobs and money, and the dark, depressing winter day outside wasn't making it any better. So I did what I had to: I made butter tarts with maple syrup and pecans, because almost nothing makes me feel better than baking something does (except maybe for eating whatever I've just baked).
Butter tarts are an All-Canadian Tradition, but this was actually the first time I've ever made them myself. Inspired by the Bigleaf Maple Syrup Festival, I was searching around for something to bake with maple syrup. I considered pouding chômeur, a French Canadian sort of cake baked on top of a sweet maple syrup sauce, but when I saw maple butter tarts for sale at the festival, it was decided. I turned to Canadian Living because they're my go-to source for Canadian cuisine, and they've never steered me wrong. These butter tarts were no exception: a buttery, flaky sour cream pastry crust, sweet maple custard filling, crunchy with pecans and studded with juicy raisins. Next time I would go for an all-butter crust (I used some lard because I have some left over from making sfogliatelle ricci) and decrease the baking time slightly to get a gooey-er middle (I blame my oven for not being able to hold the correct temperature!), but these were darn good for a first try.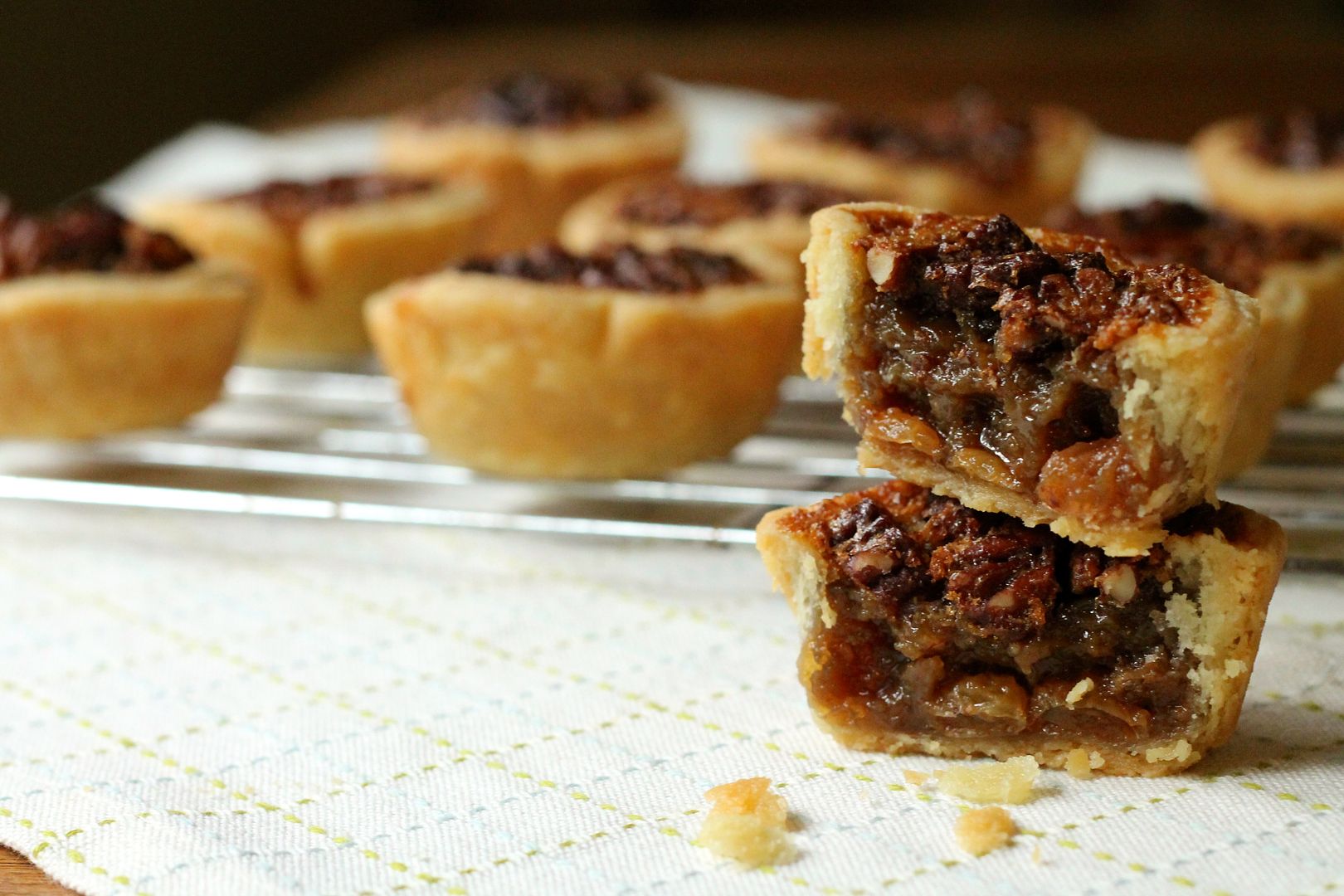 And take it from me, they will chase away all your winter blues.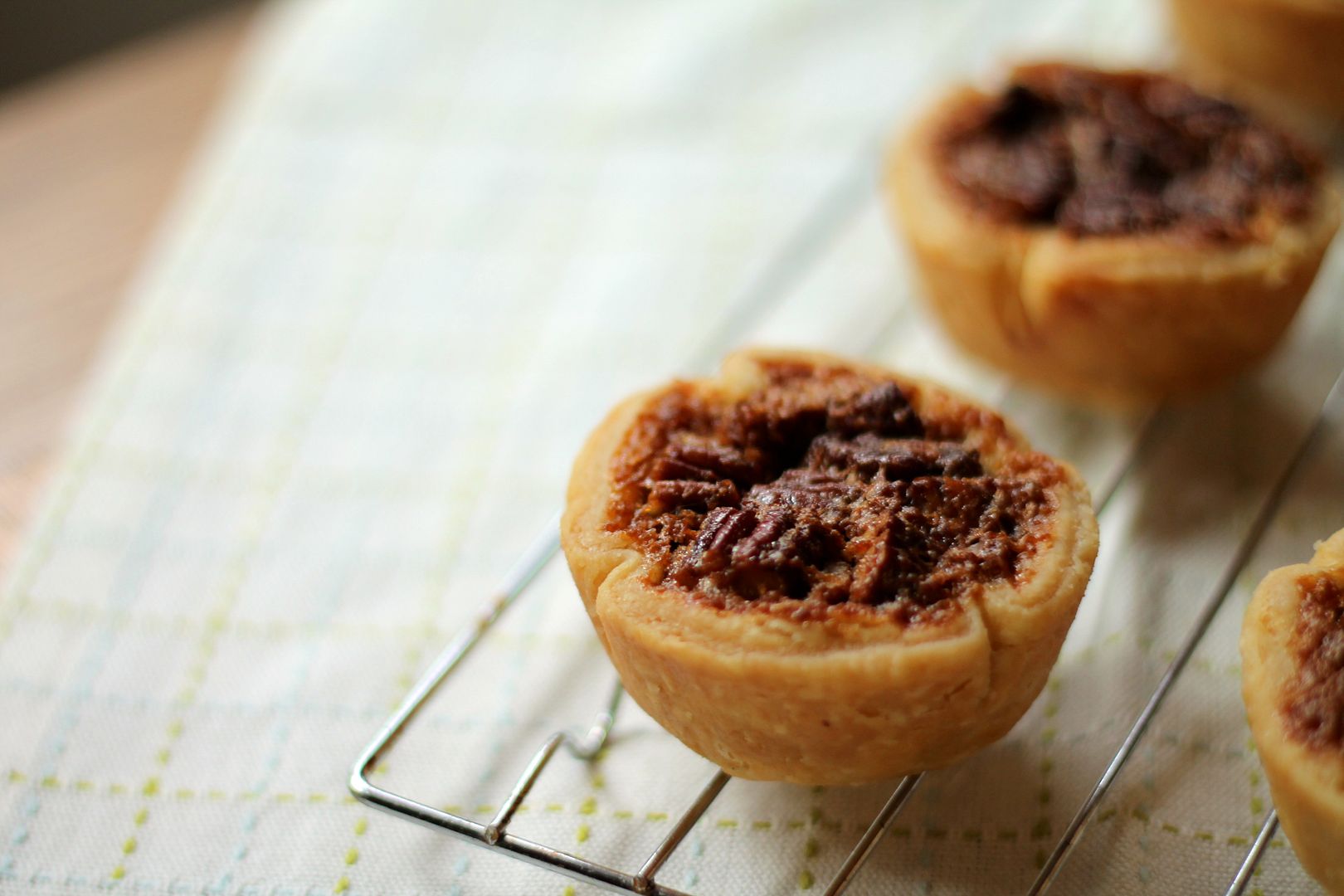 Maple Pecan Butter Tarts
Adapted very slightly from Canadian Living. Makes 12 tarts.
Sour Cream Pastry
Note: this makes *exactly* enough pastry for 12 tarts, so roll and cut it as strategically as possible.
In the bowl of a food processor, pulse together 1 1/4 cups all purpose flour and 1/4 tsp salt. Add 1/2 cup cold unsalted butter, cubed (or 1/4 cup butter + 1/4 cup lard) and pulse until the mixture resembles coarse breadcrumbs.
In a small bowl, mix together 4 tsp sour cream and 2 tbsp ice water. Drizzle over the flour-butter mixture and pulse until the pastry starts to clump together.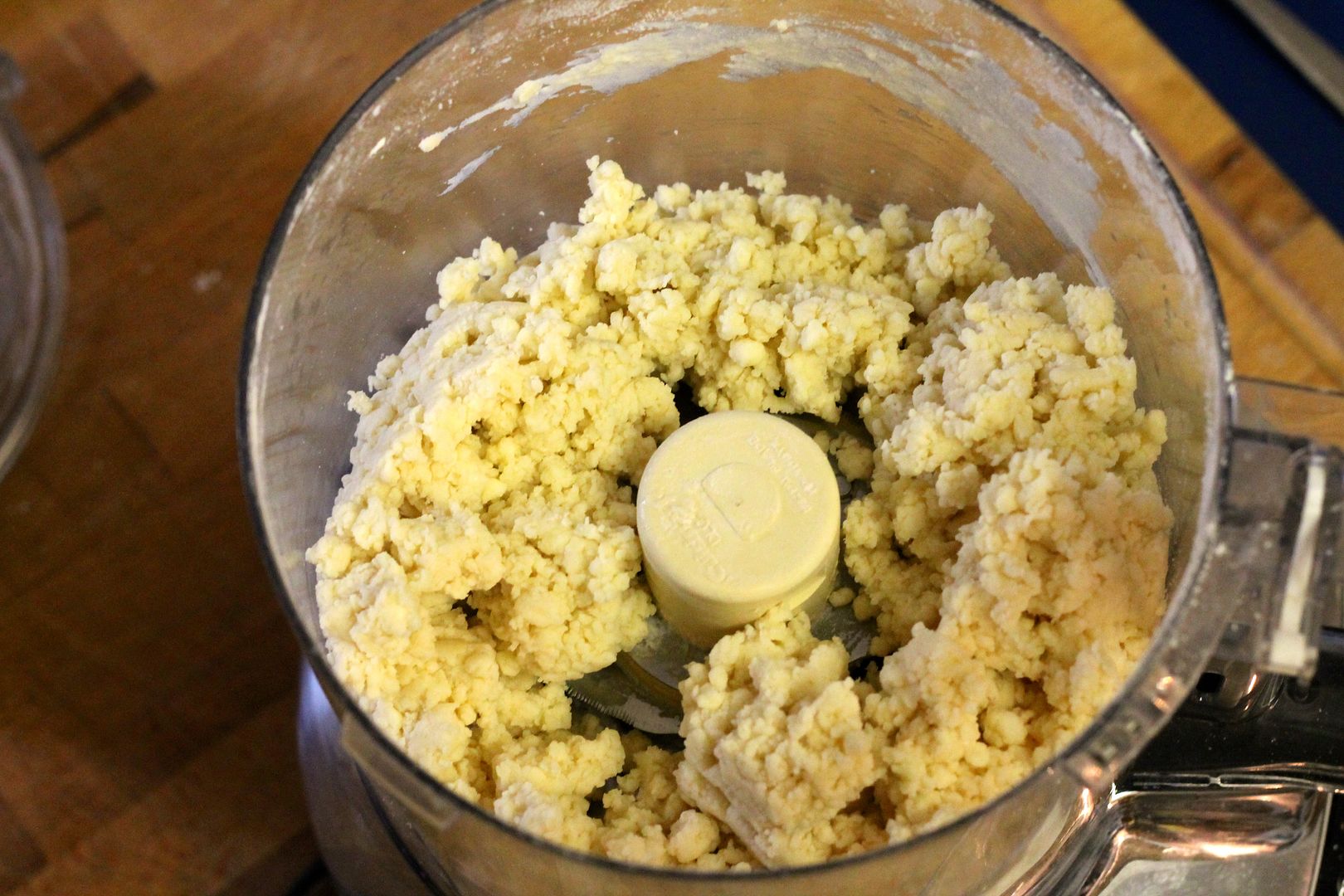 Dump it out of the food processor bowl and gather it together into a disc. Wrap in plastic wrap and chill for 30 minutes.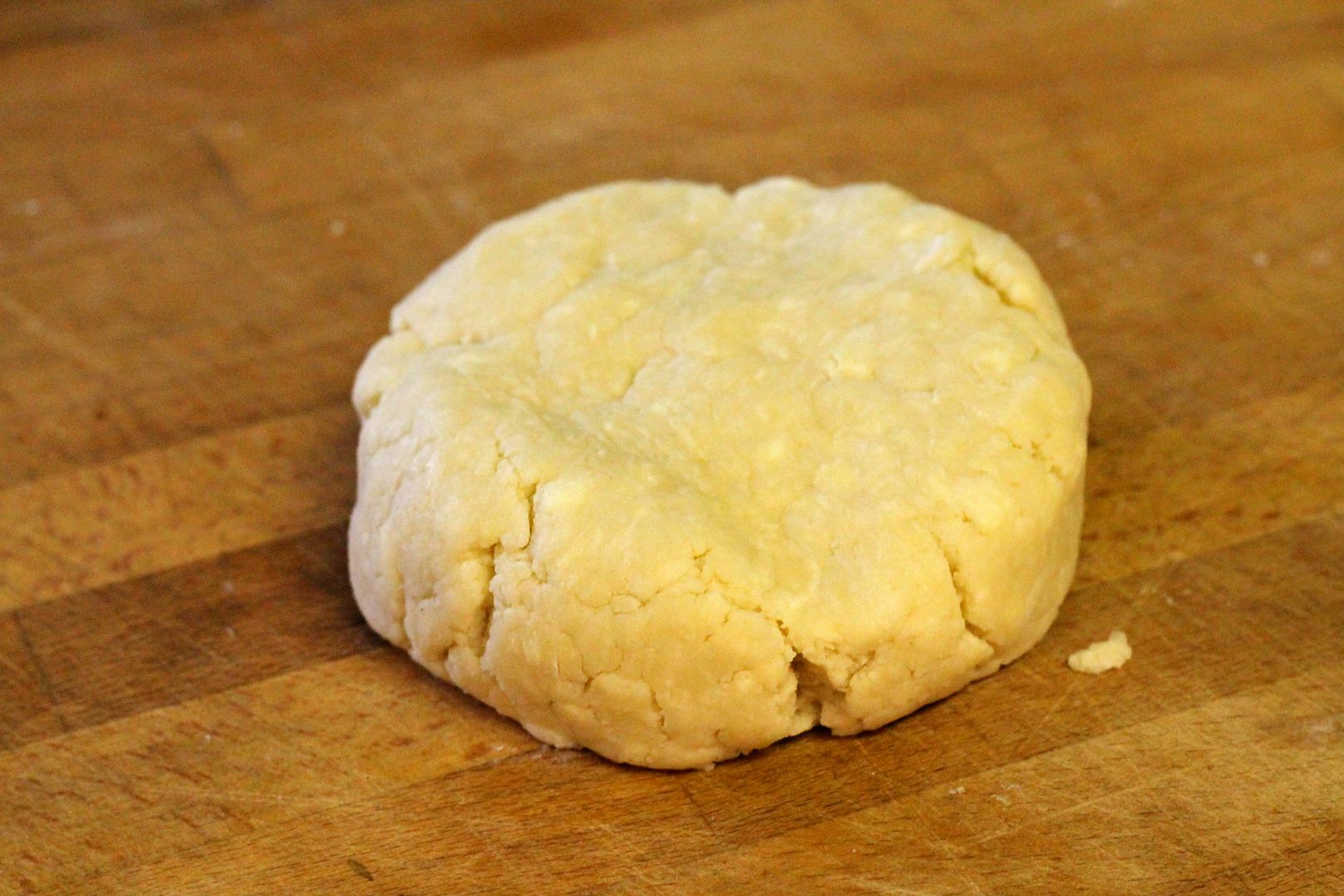 Preheat the oven to 350˚F. Roll the pastry out on a floured surface to about 1/8″ thick. Use a 4″ round cutter to cut out 12 circles – you will have to re-roll the scraps a few times to accomplish this, so do it as gently as possible without too much excess flour to avoid tough pastry.
Press the pastry circles into the cups of a muffin tin, letting the sides fold and buckle a bit to add to the rustic appeal.
In a small bowl, mix together 1/2 cup roughly chopped pecans and 1/4 cup golden raisins. Divide the raisin-pecan mixture evenly between the tart shells, and set aside while you make the maple custard filling.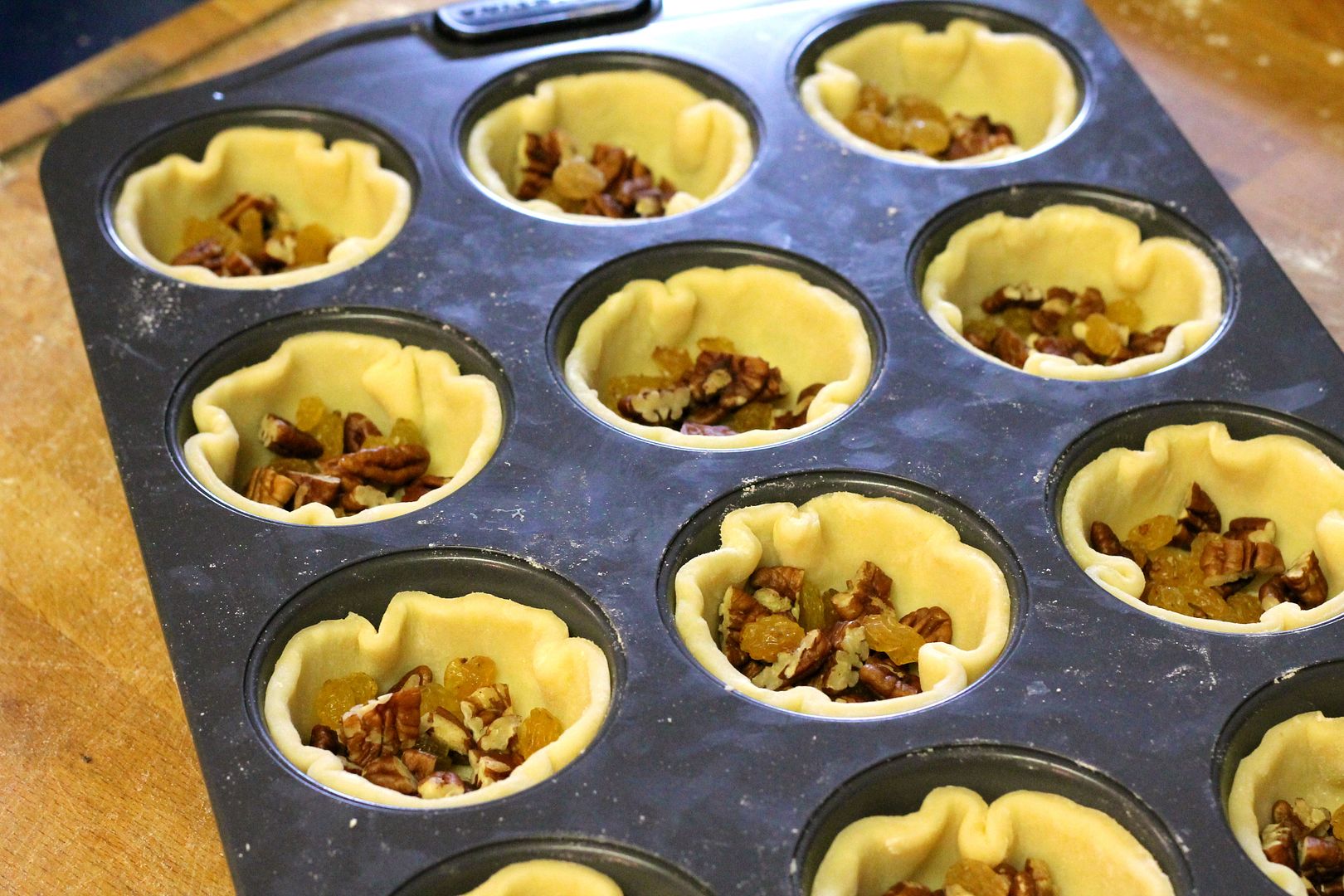 Maple Custard Filling
In a medium bowl, whisk together:
3/4 cup packed brown sugar
1/2 cup dark maple syrup (the darker the colour, the better the flavour)
1/3 cup melted unsalted butter
2 eggs
1 tbsp apple cider vinegar
1/2 tsp salt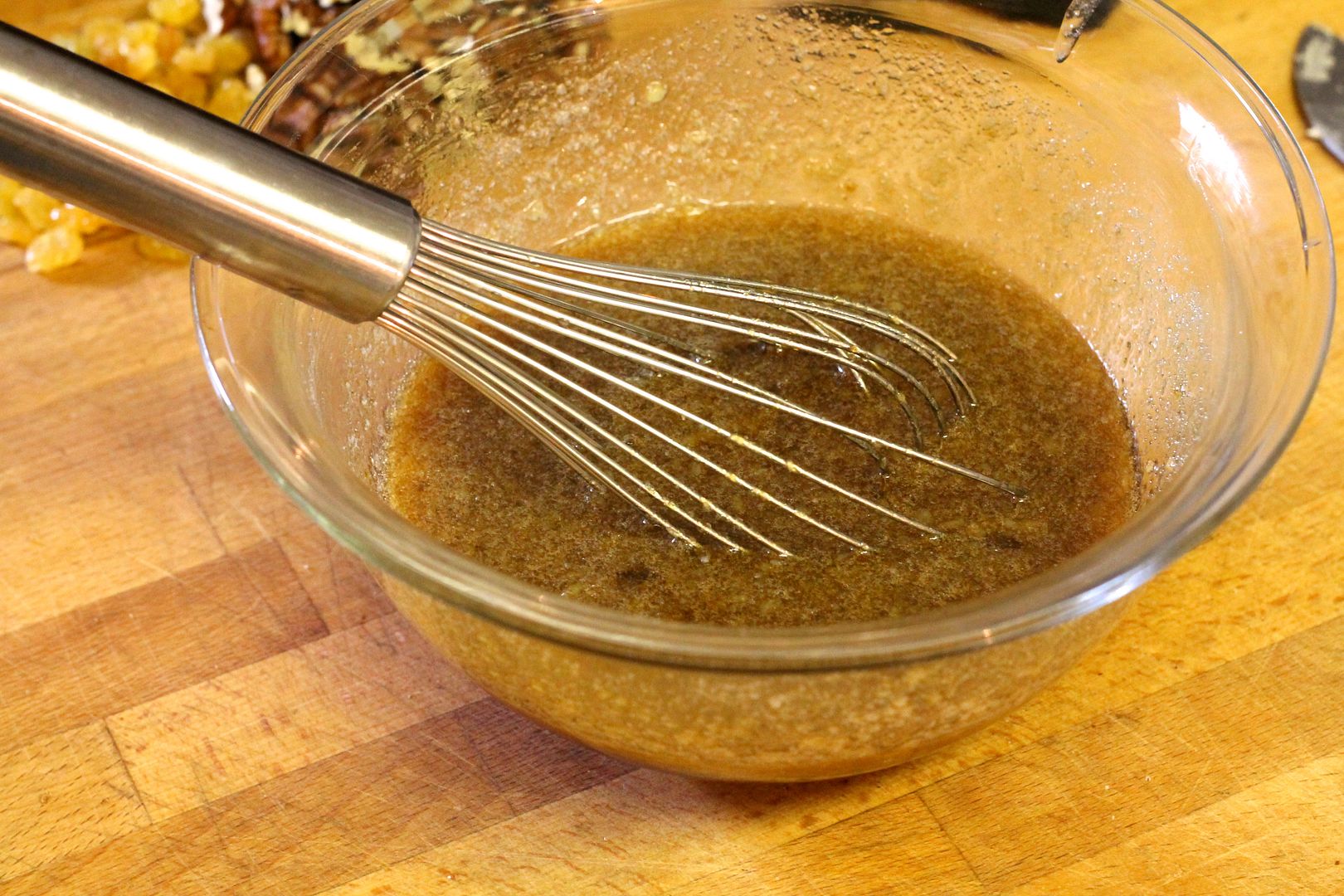 Pour the maple custard filling evenly into the tart shells, using about 3 tbsp per tart. You can fill them right to the top, but don't overfill.
Bake the filled tarts in the preheated 350˚F oven for 25-35 minutes, until the pastry is golden. Loosen the tarts from the pan with the blade of a thin knife and allow to cool in the pan for 20 minutes (if they don't loosen easily, the pastry might be under-baked and they will need a few more minutes in the oven).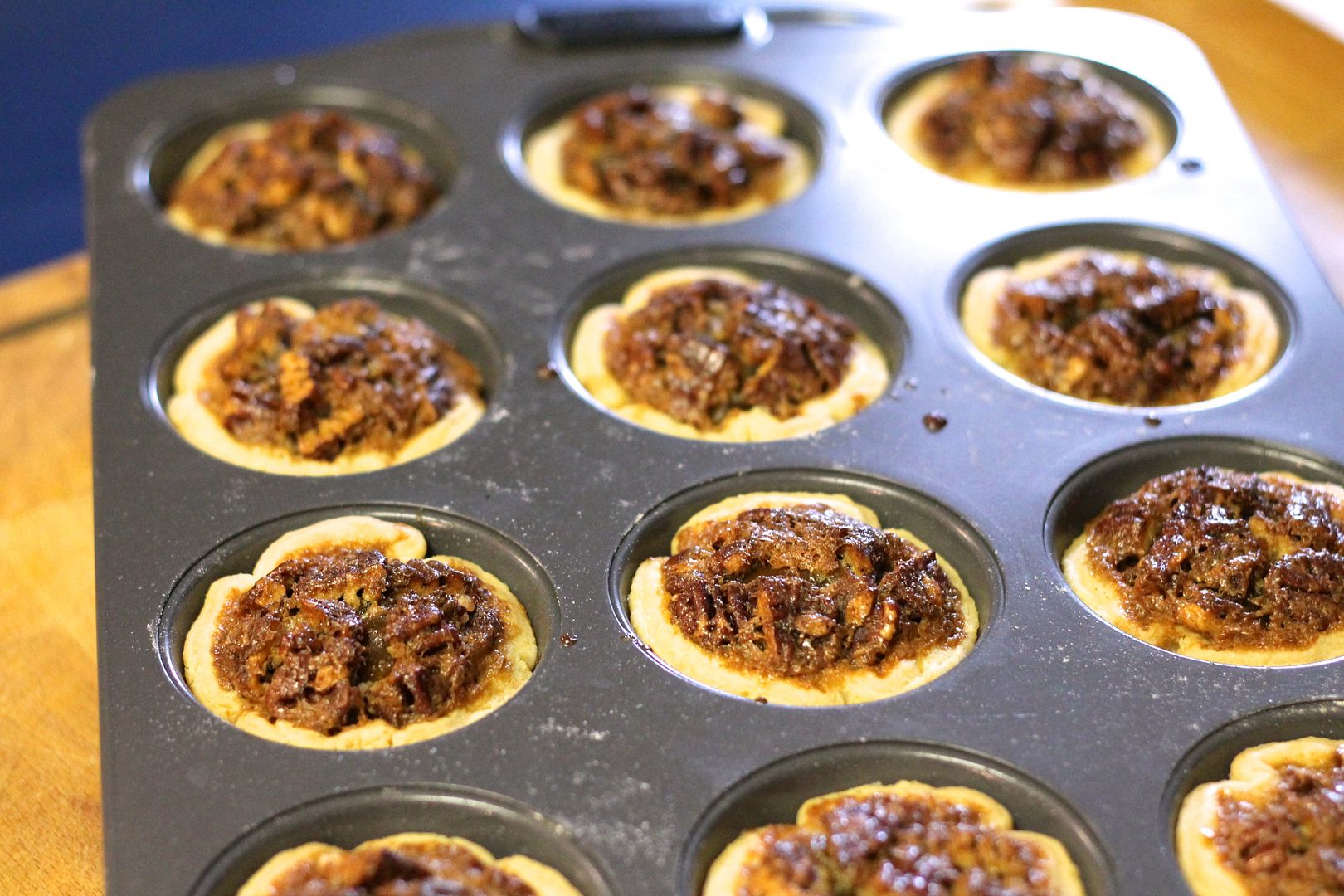 Remove to a rack to cool completely. Store in an airtight container for up to 3 days.