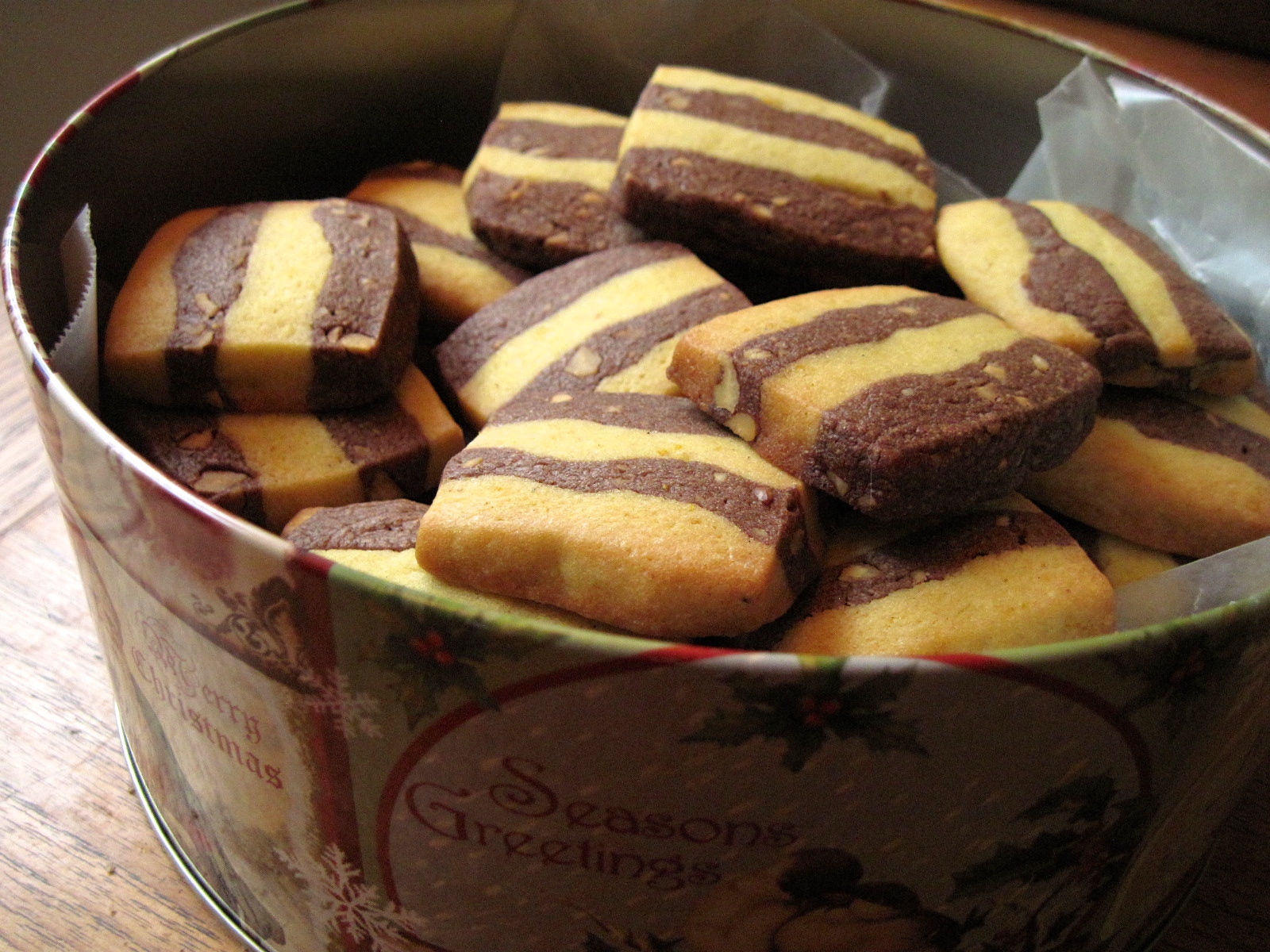 Every year I spend several hours composing a list of the Christmas cookies I will bake, and inevitably once it's "complete", I come across a new recipe that I have to try, and the list gets edited once again. This was one such recipe. I love the orange chocolate combination as well as the chocolate cardamom combination, and these cookies contain both. Plus they are quite pretty with their stripes of different coloured dough. The flavours are subtle, but they have a great crisp texture and as I mentioned, they look really great. Definitely a welcome addition to this year's Christmas cookie tins.
Chocolate Cardamom Orange Ribbon Cookies
Adapted from Food52. Makes about 36 cookies.
In the bowl of an electric mixer, cream together until light and fluffy:
1 cup unsalted butter, soft
1 cup granulated white sugar
1/2 tsp baking powder
1/4 tsp salt
Add:
1 egg
2 tbsp milk
1 tsp vanilla
Beat until combined. Add 3 cups all purpose flour and stir until the dough comes together. Place half the dough in a second bowl.
To one half of the dough, mix in:
Grated zest of 1 orange
1/2 tsp ground cardamom (freshly ground for maximum flavour, if possible)
To the other half of the dough, mix in:
2 oz melted dark chocolate
1/2 cup finely chopped toasted walnuts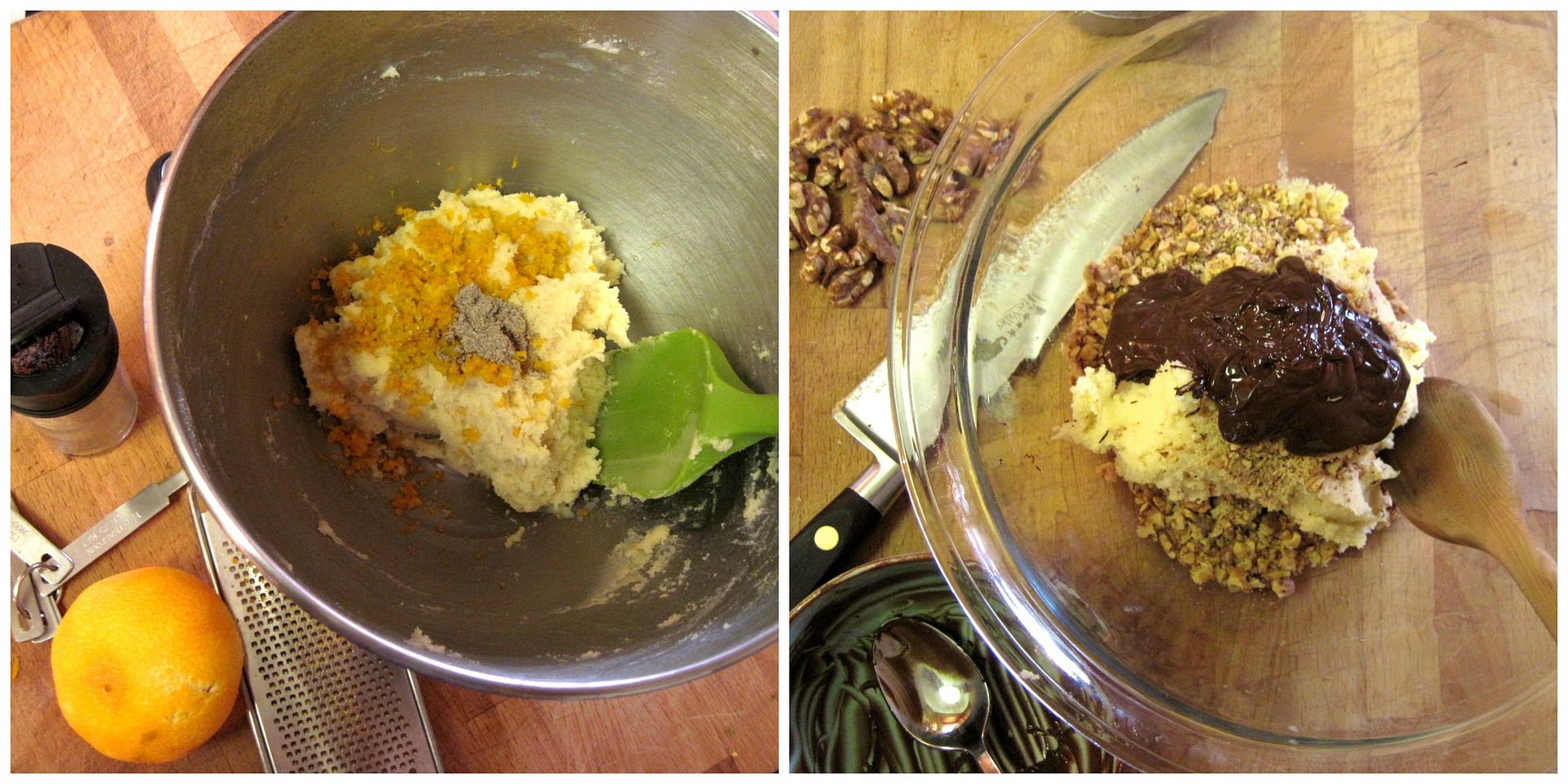 Line a 9″ x 5″ loaf pan with plastic wrap, leaving the extra plastic overhanging the sides. Press half the chocolate dough evenly into the bottom of the pan, then put in the freezer until firm, about 10 minutes. Press half the cardamom-orange dough evenly over the chilled chocolate dough and again freeze until firm. Repeat with the remaining doughs until you have 4 layers of alternating dough. Wrap tightly in the overhanging plastic and chill until firm, at least 30 minutes or up to a few days.
When ready to bake, preheat the oven to 375˚F. Cut the dough into four pieces width-wise, and if necessary, trim the edges to make them square. Cut each chunk of dough into 1/4″ slices and place them on a baking sheet lined with parchment paper or a silicon mat, leaving a few inches between the cookies (they will expand in the oven). Bake in the preheated 375˚F oven for 10 – 12 minutes or they are just turning slightly golden at the edges – they might not look done but it's important not to over-bake these cookies or they will be hard.
Cool on a rack and store in an airtight container at room temperature. These keep well, and I found that their flavour improved after a few days.