On Saturday I went to the Duncan Farmers Market with $20 and came home with this: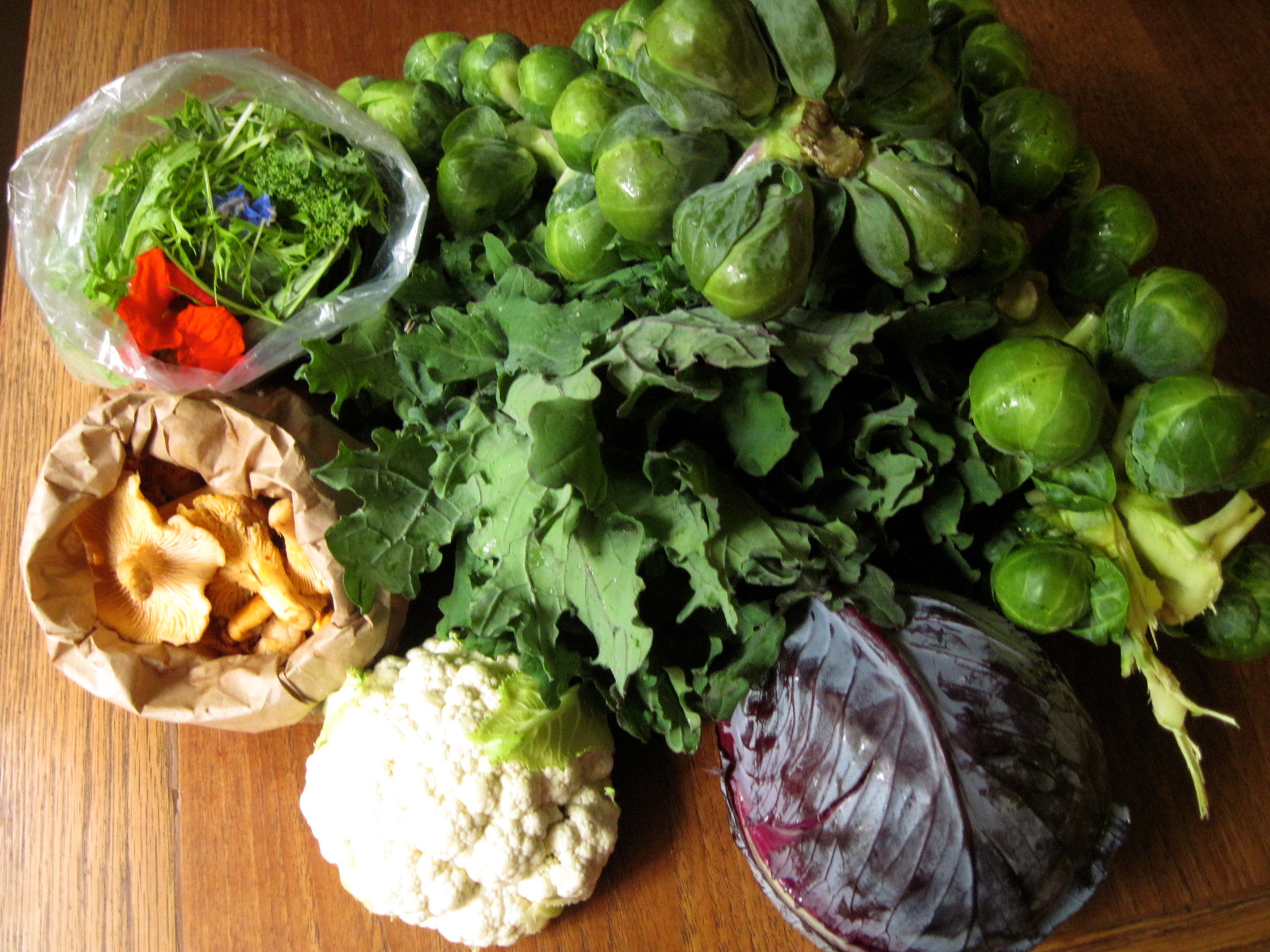 That's $10 worth of fresh, locally-grown veggies and $10 worth of wild chanterelle mushrooms. Yes, a bit of a splurge at a dollar per ounce for the mushrooms, but when you get an entire tree of brussels sprouts for $2.50, you can be spendy in other categories! (The brussels sprouts have already gone into this pasta with bacon and feta and will undoubtedly be skillet roasted as well.)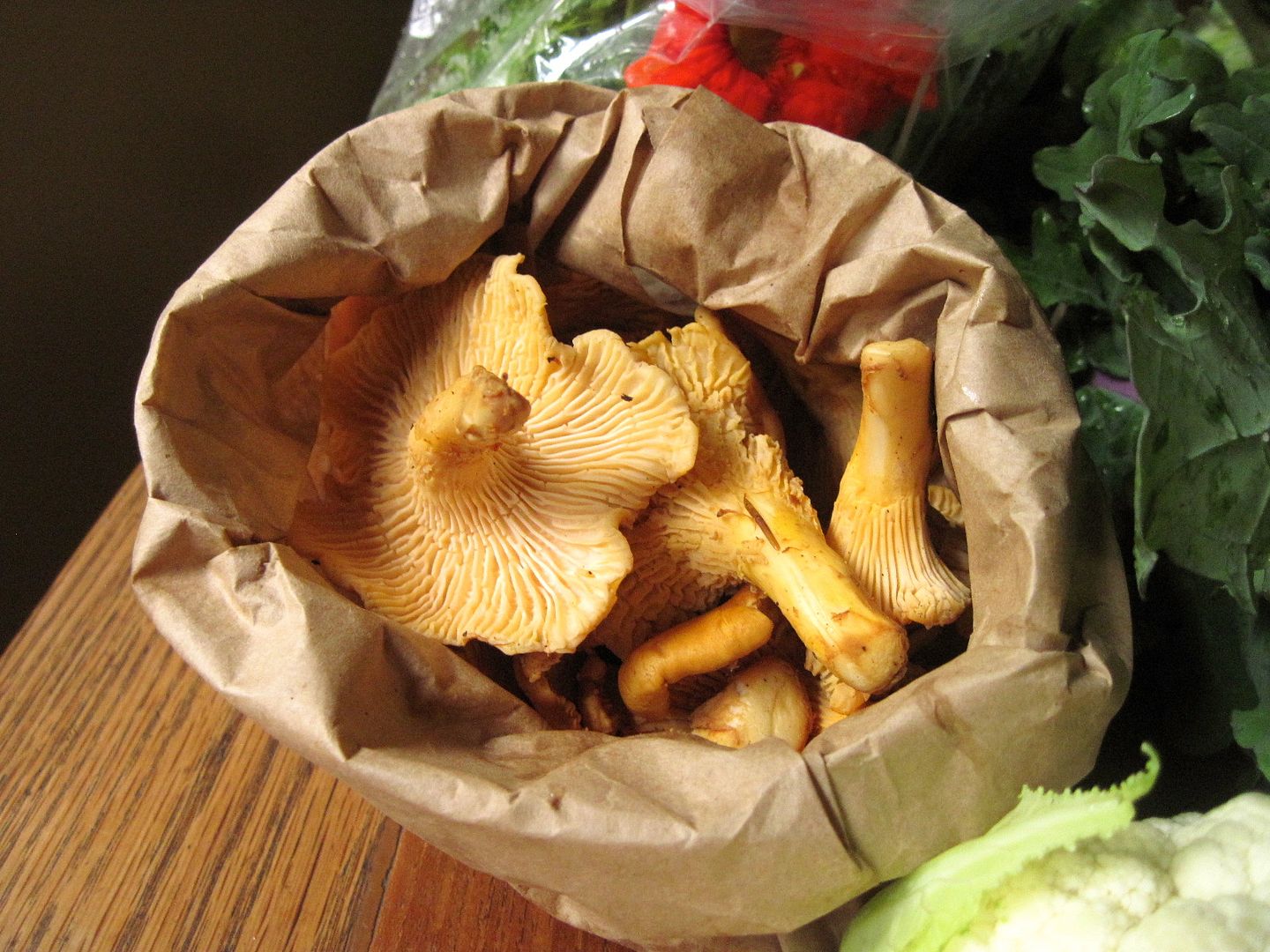 This weekend we experienced our first major wind-and-rain storm of the season, with torrential rain and hurricane-force wind. On Sunday I made a giant batch of chicken stock and turned some of it, along with the chanterelle mushrooms, into a comforting mushroom risotto – just the thing to combat the terrible weather outside. I planned on having the full recipe to post here – mushroom risotto is one of my very favorite comfort foods and I can't believe I haven't already posted a recipe – but minutes before the risotto was finished cooking, we lost power due to the storm. Which meant no more light for pictures and no more heat for cooking! Luckily I have already documented my risotto recipe, and the steps to turn it into a mushroom risotto are simple:
1) Instead of roasting tomatoes, sauté over medium heat about 10 oz (or more!) chanterelle (or other) mushrooms plus a clove of minced garlic in some butter and olive oil until golden brown (I found the chanterelles released a LOT of water, so turn up the heat and let it cook off, then continue to sauté). Season with salt and pepper and set the mushrooms aside.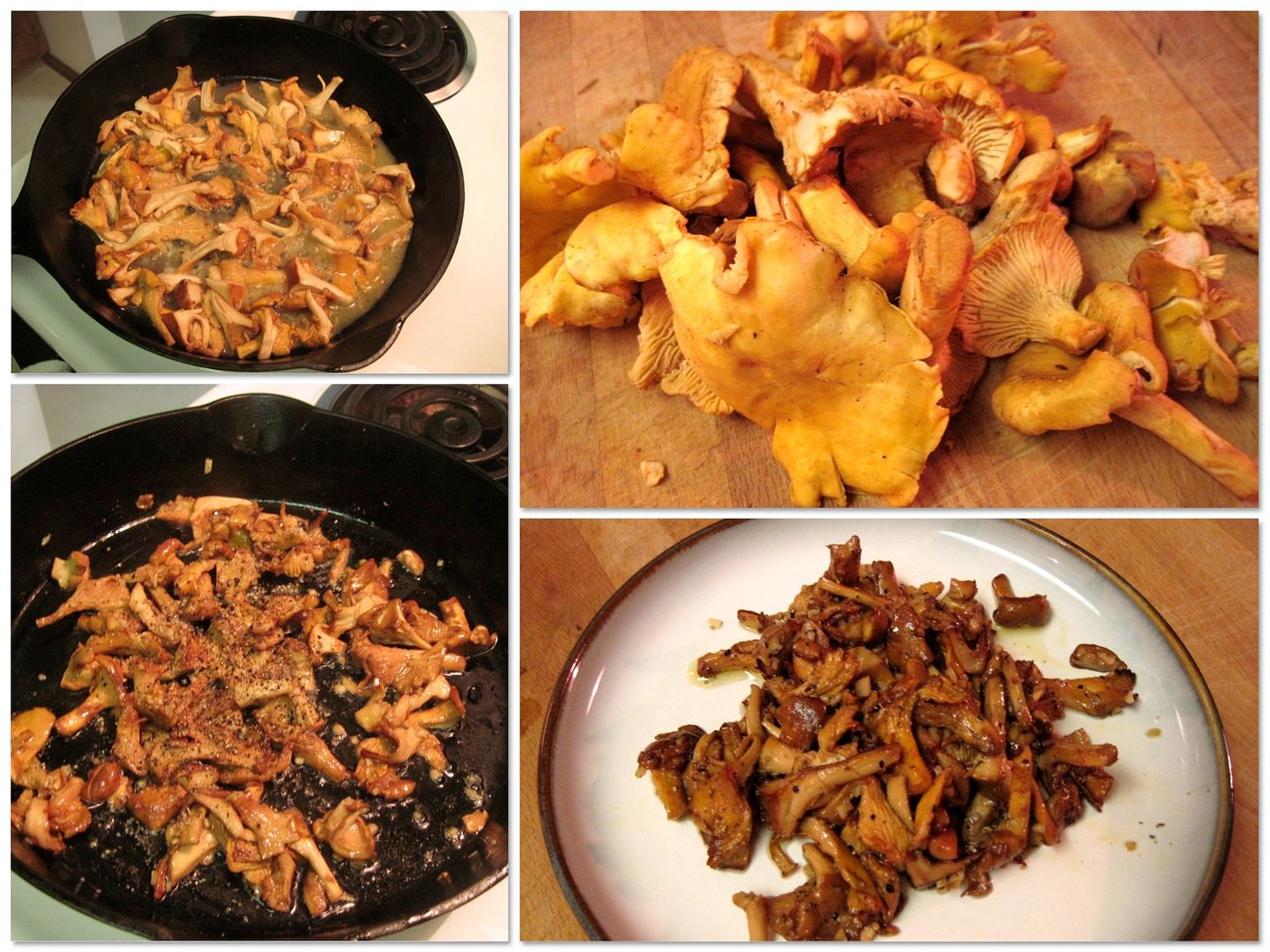 2) Make the risotto as directed, but omit the roasted tomatoes, basil and lemon zest at the end. Instead, stir in the sautéed mushrooms (save a few for garnish) along with the butter, parmesan cheese, and salt and pepper.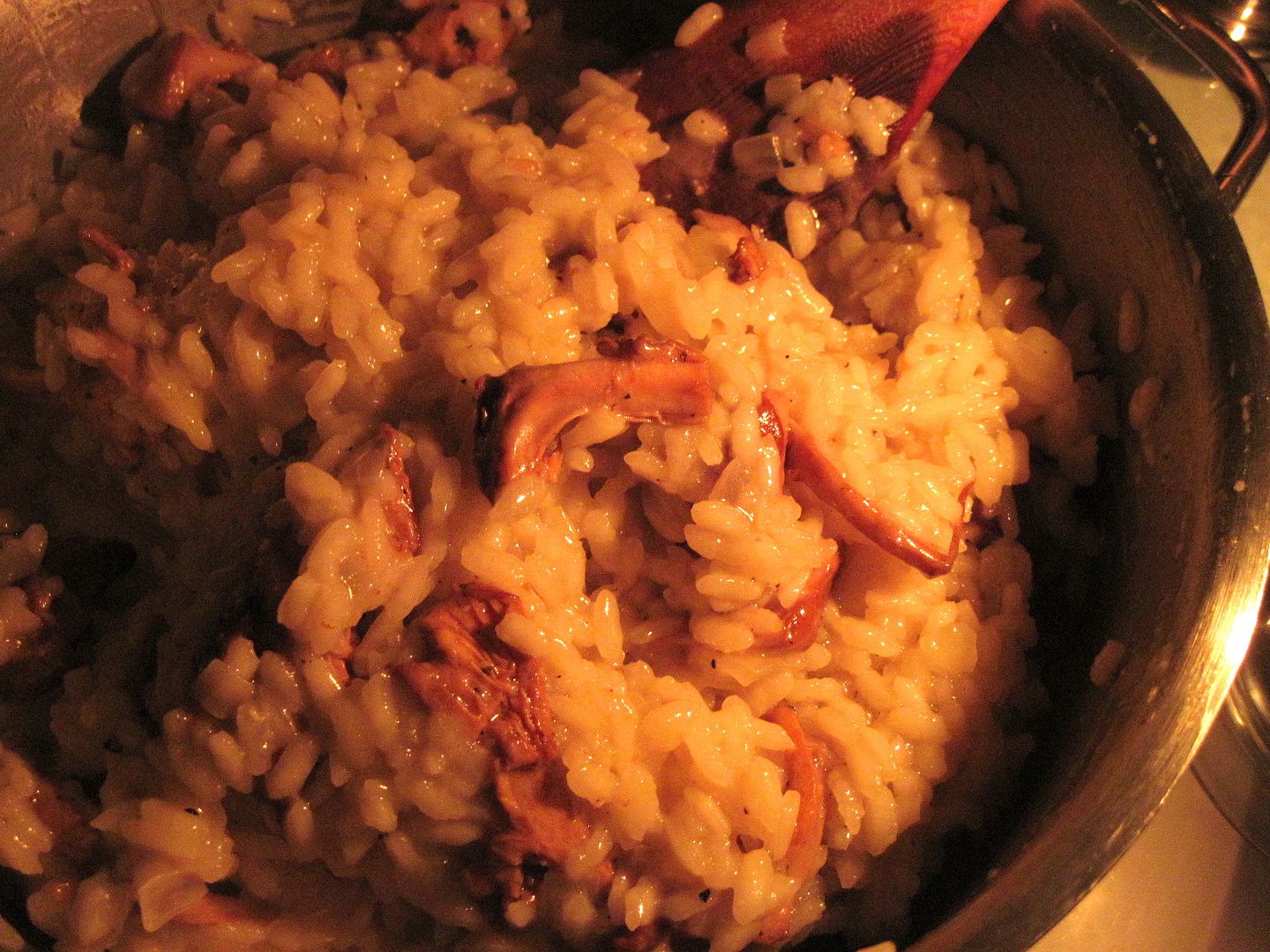 3) Garnish with the reserved sautéed mushrooms and serve with extra parmesan. Candles and darkness optional. 😉