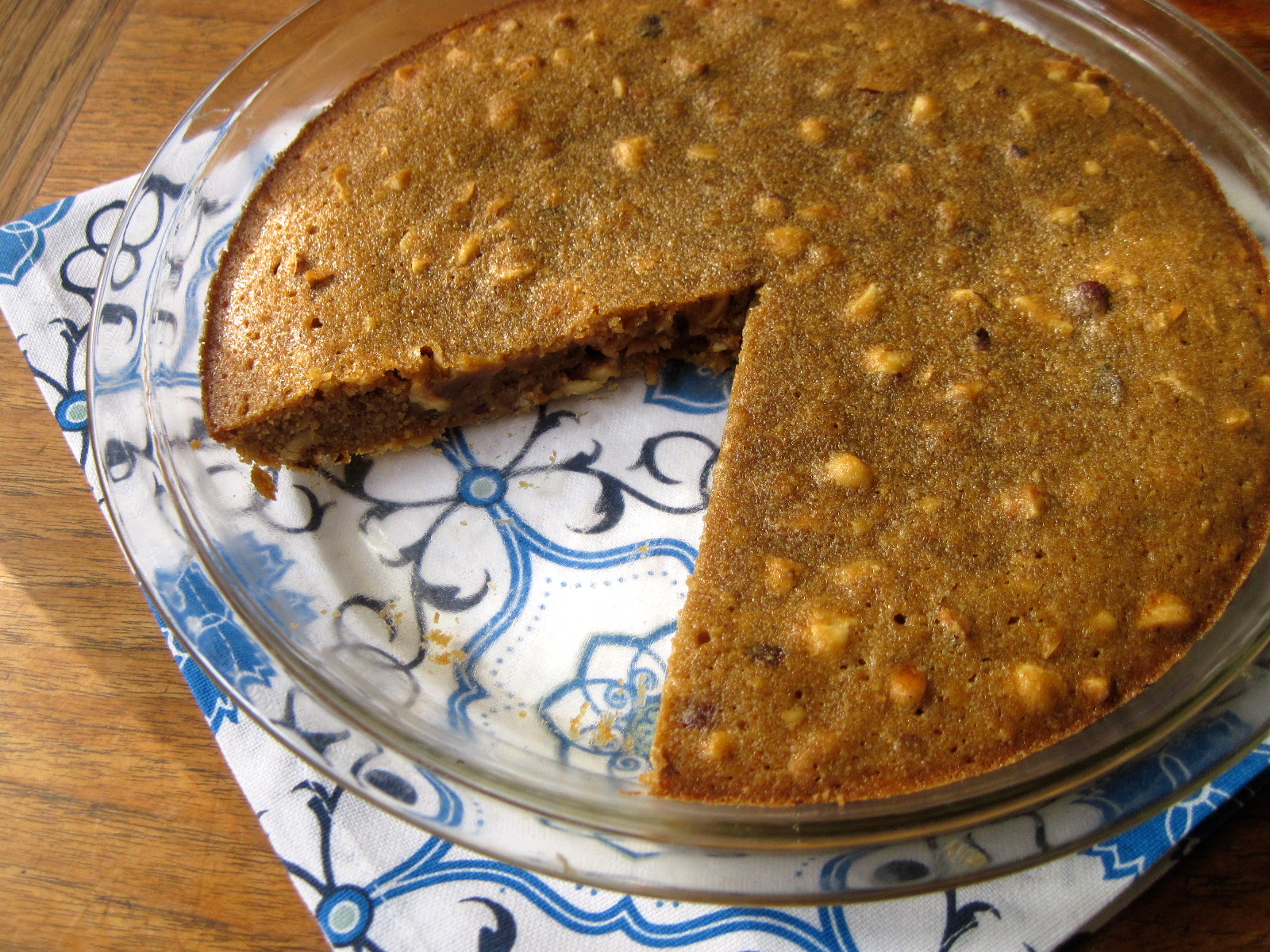 While perusing the delicious brownie and blondie offerings from May's Sourdough Surprises, I realized that I'd never made a blondie, let alone eaten one, and it became clear, based on the delicious recipes I was seeing, that this needed to change as soon as possible. A blondie is essentially a brownie made without chocolate, instead employing brown sugar for a caramel-toffee flavour. Imagine a square with the texture of a fudgey, chewy brownie and the taste of chocolate chip cookie dough (minus the chocolate chips) and you've got a blondie. And if you're like me, you will feel compelled to make a batch as soon as you come to this realization.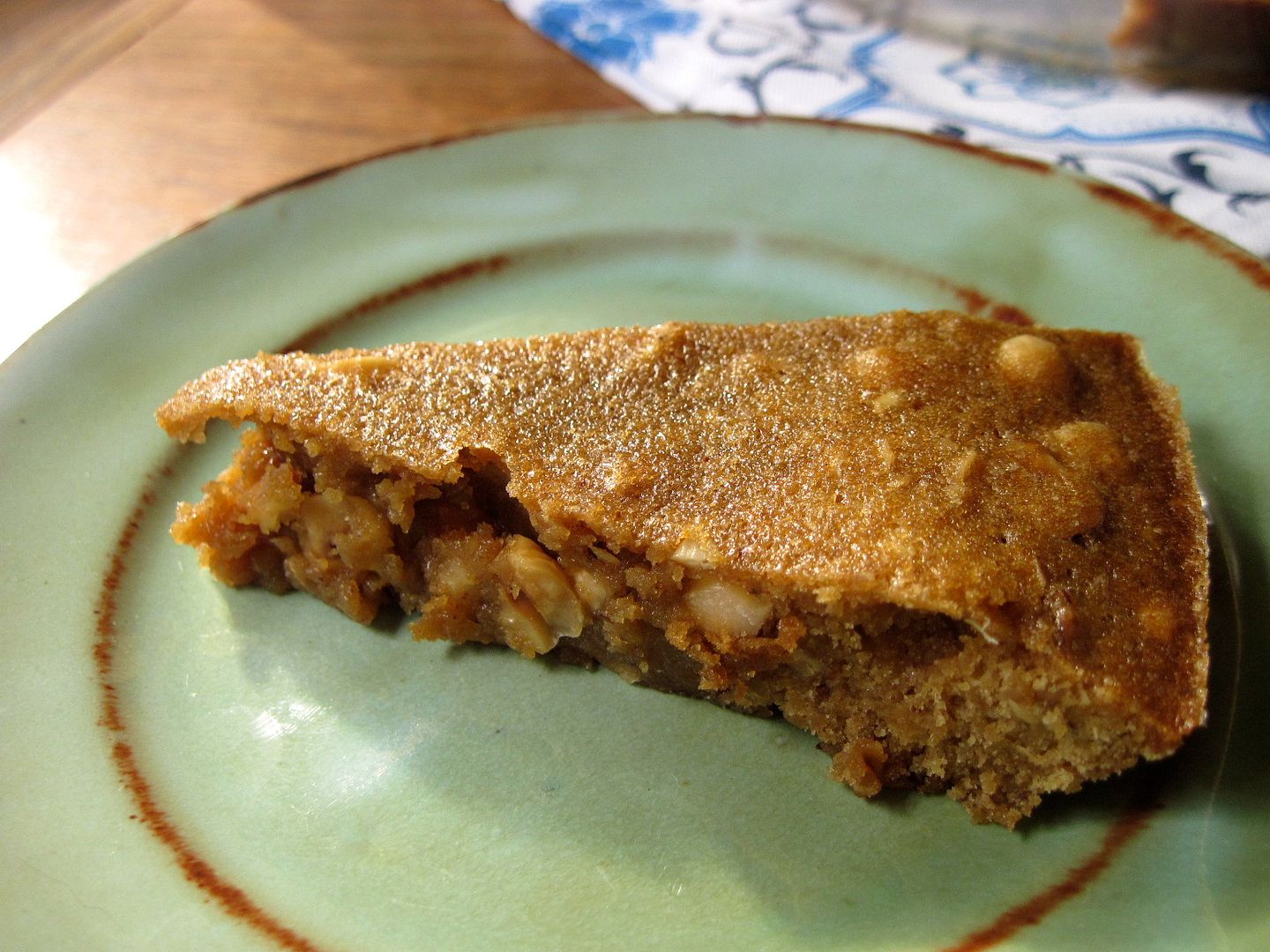 After reading so many mentions of their toffee-like flavour, I decided that browned butter, toasted hazelnuts, and a hefty dose of intensely-flavoured maple syrup would be good additions to the batter. Nate's parents have a friend in Québec who owns a maple syrup farm, so we recently got a giant bottle of syrup and I've been looking for any excuse to use it – so delicious! My eight inch square baking pan was in use, so I baked the batter in a nine inch pie plate instead, making these decadent blondies look more like a dessert pie than a snack-like square. Not that this stopped us from eating them as a snack, but they would also make a wonderful dessert, served slightly warm with a scoop of vanilla ice cream.
Like brownies, blondies can be left slightly gooey in the middle, depending on your preference. Next time I would bake mine for a little while longer for less gooeyness and more chewiness (the firmer parts around the edges were my favorite), but the flavour is spot on: nutty, buttery, and caramelly. And just as easy to make as a brownie!
Maple Hazelnut Blondies
Adapted from Smitten Kitchen
Preheat the oven to 350˚F. Place 3/4 cups whole hazelnuts on a baking sheet and put them into the preheating oven to toast. Check on them every few minutes – they are done when they smell nutty and their skins turn a darker shade of brown and start to peel. Place the toasted nuts in a clean kitchen towel, twist it up to secure them inside, and rub it vigorously to remove most of the skins – if a few remain on the hazelnuts that's fine. Chop the nuts roughly and set aside.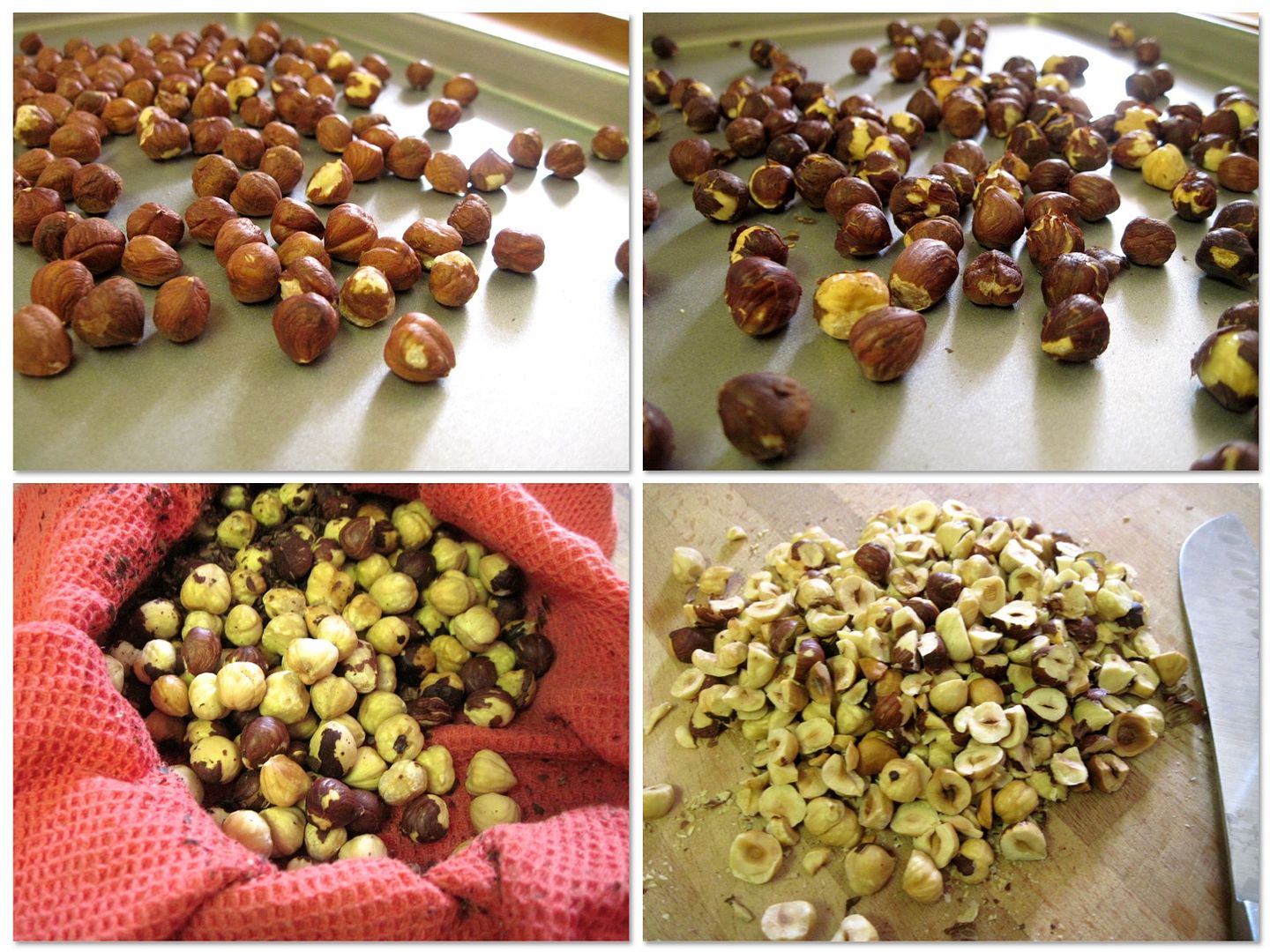 While the hazelnuts are toasting, butter an 8″ x 8″ square baking pan or 9″ round pie plate, then line the bottom (and sides, if possible) with parchment paper, and grease the paper too (I did not line my pie plate with parchment and the blondies were a little hard to remove because of their gooey-ness). Set the pan aside.
Over medium-high heat, melt 1/2 cup unsalted butter and cook until it starts to brown and smell nutty. It will boil crazily at first, then the boiling will change to clear bubbles, and then it will start to turn brown beneath a layer of foam. Watch it carefully so that it doesn't burn. As soon as the butter is brown, remove it from the heat and pour it into a medium bowl.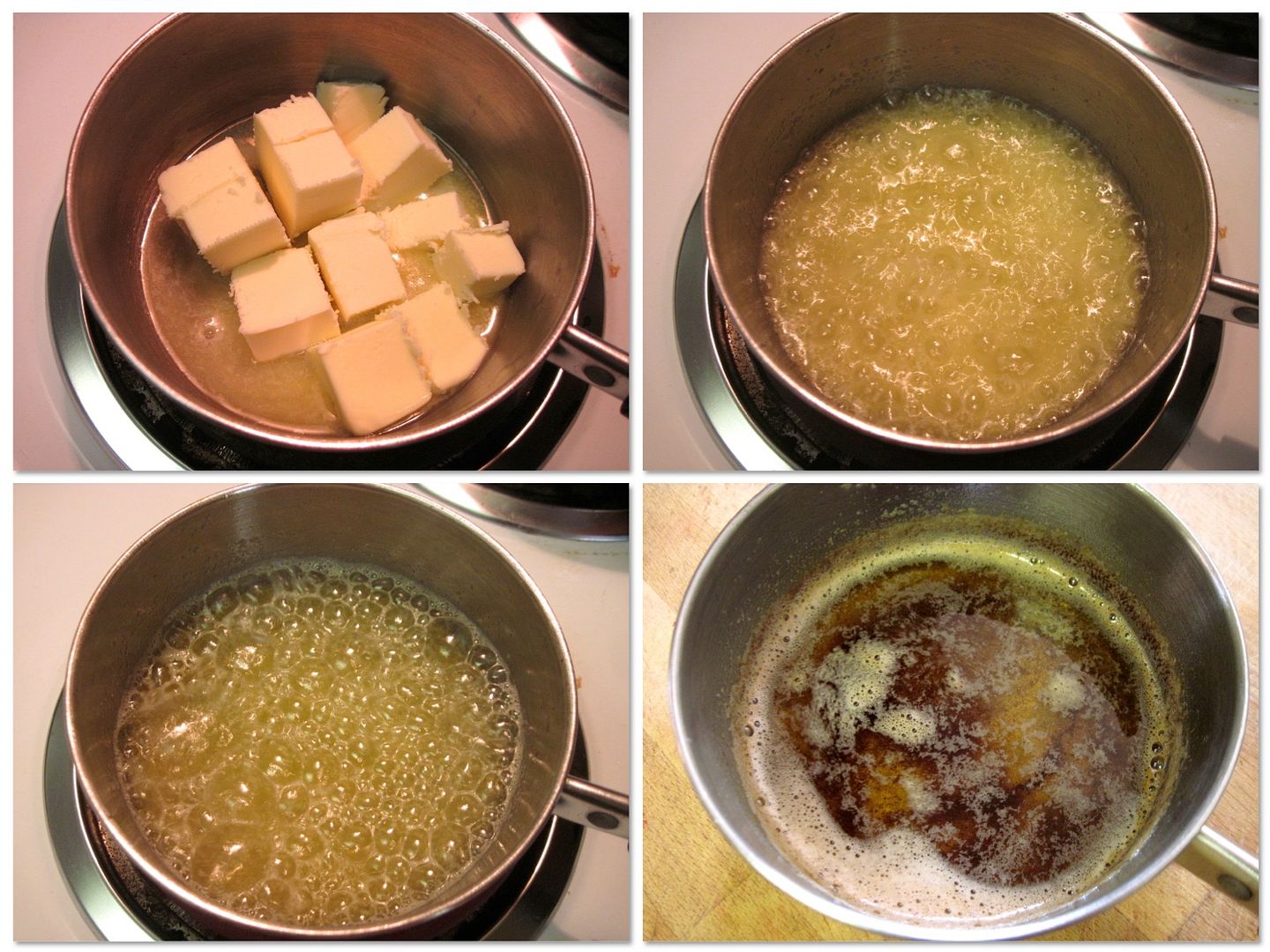 Stir in:
1/2 cup packed dark brown sugar
1/2 cup maple syrup (the darker the colour, the stronger the flavour)
Add:
1 egg
1 tsp vanilla extract
Stir to combine, then add:
1 cup all purpose flour
2 good pinches of salt (these blondies are quite sweet so they need some salt!)
Mix into a smooth batter, then add the chopped toasted hazelnuts.
Scrape the batter into the prepared pan, smooth out the top, and bake in the preheated 350˚F oven for 20 – 25 minutes, until set in the middle to your liking (they will firm up a bit as they cool). Cool completely before slicing into squares or wedges.