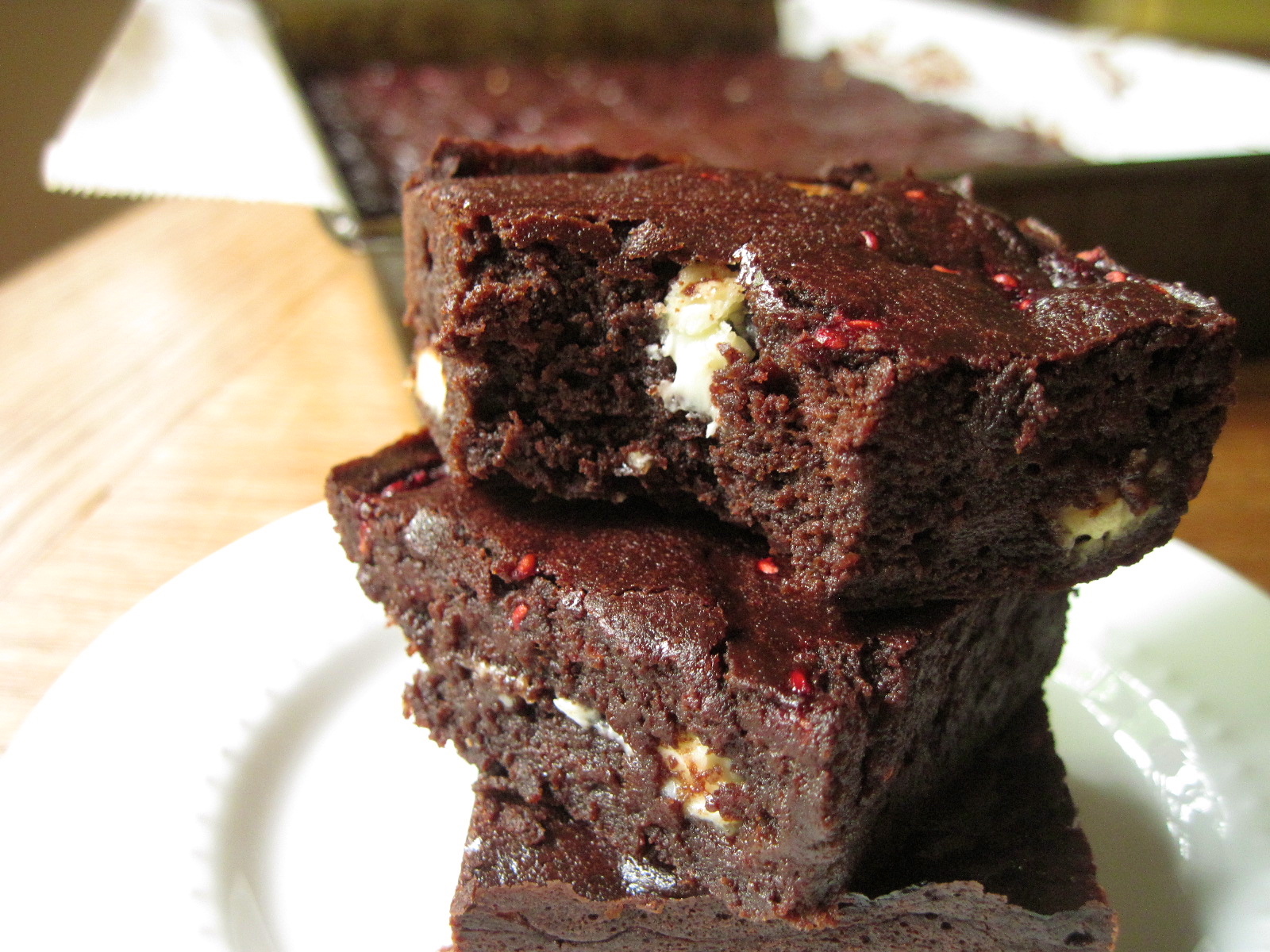 Of all the things I imagined making with a sourdough starter, brownies were not one of them. This month Sourdough Surprises showed me otherwise. Silly me.
Turns out that sourdough brownies are awesome. These ones in particular are made even more awesome by chunks of white chocolate and a swirl of raspberry, which helps cut through the chocolate, while the sourdough adds a certain depth of flavour and richness. In my opinion, the best brownies are fudgey and velvety, and these ones fit the bill. I would even venture to say that they are almost as good as Mark Bittman's brownies, which is high praise because OHMIGOSH those are some good brownies.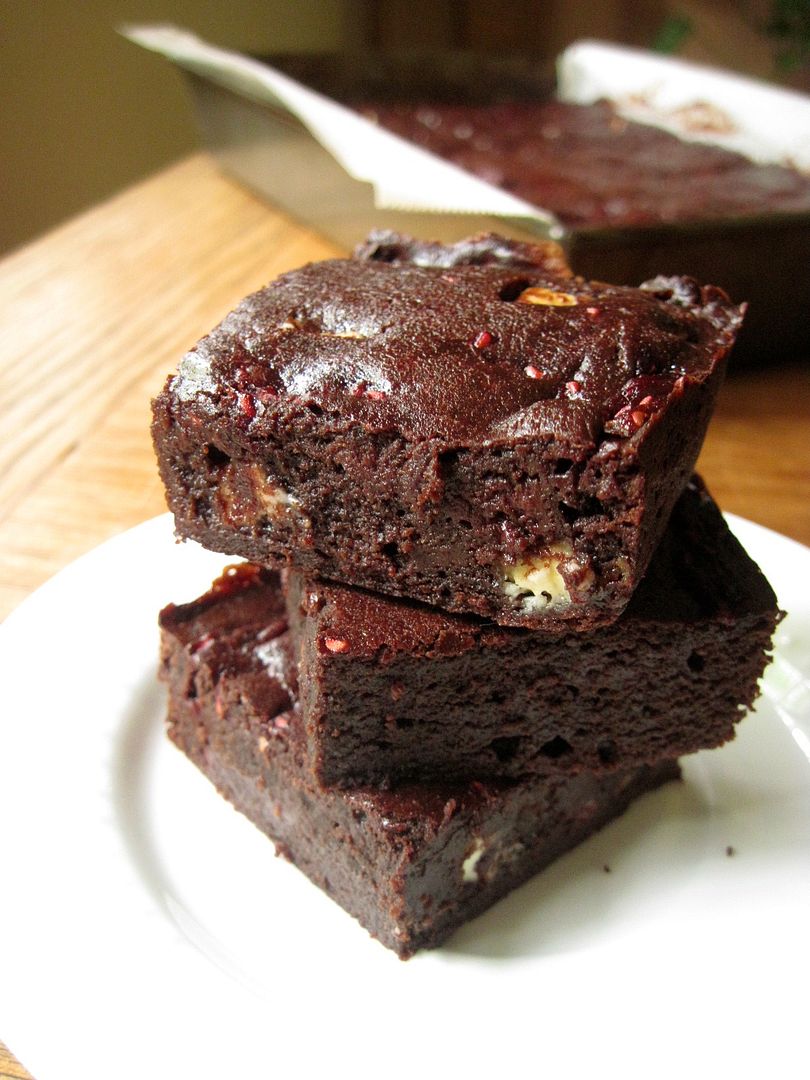 This recipe makes a giant pan of brownies, so make sure you have someone (or several someones) to help you eat them, otherwise look out – you're going to want to eat the whole pan yourself. Don't say I didn't warn you!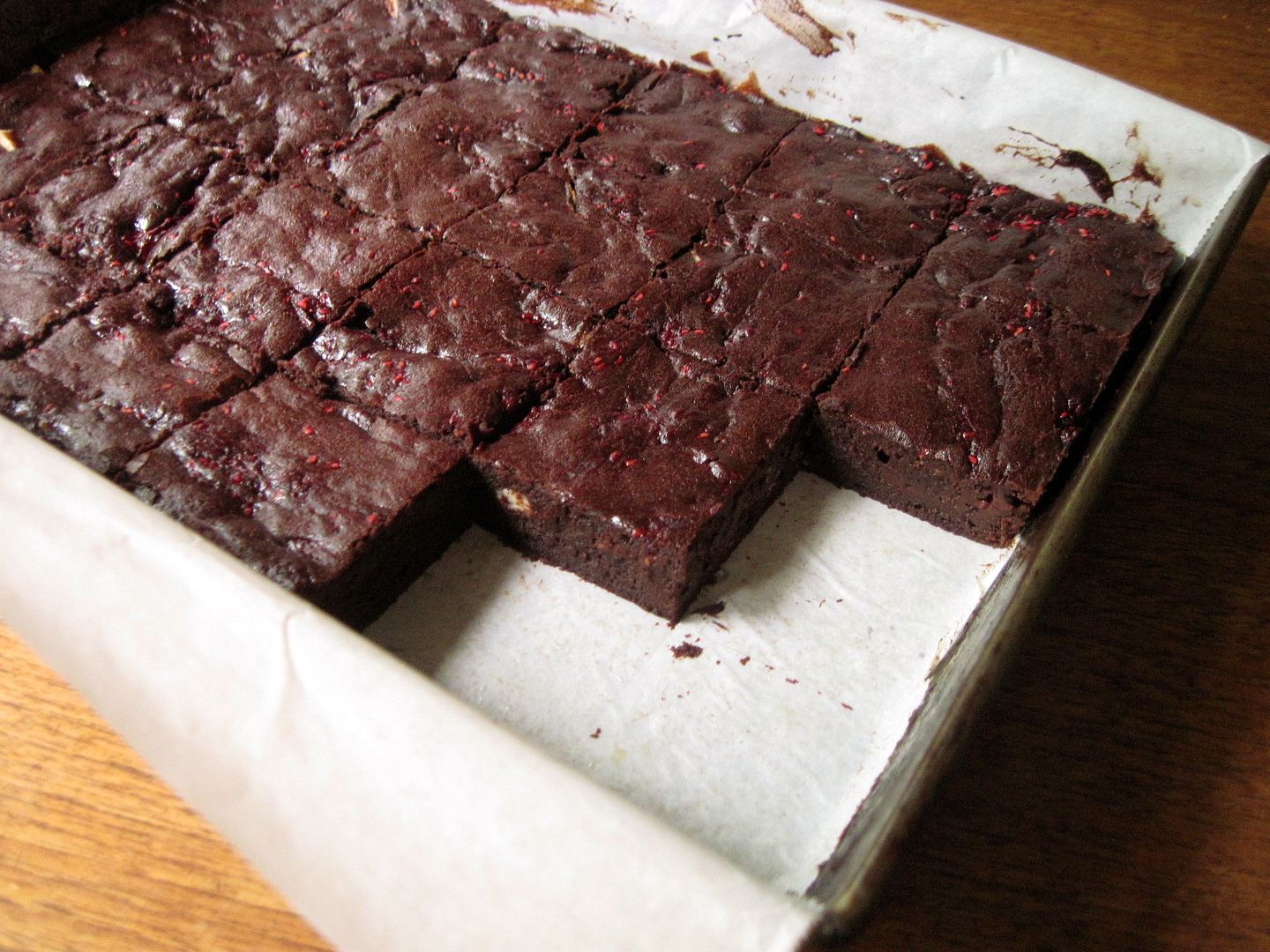 Click the link below to see all the other decadent sourdough brownies that were made this month. 🙂


White Chocolate Raspberry Swirl Sourdough Brownies
Adapted from Wild Yeast via The Gingered Whisk. Makes one 9″ x 13″ pan of brownies (24 squares).
Preheat the oven to 325˚F. Line the bottom and sides of a 9″ x 13″ baking pan with parchment paper, leaving an overhang of paper on the sides, then grease the paper. Set aside.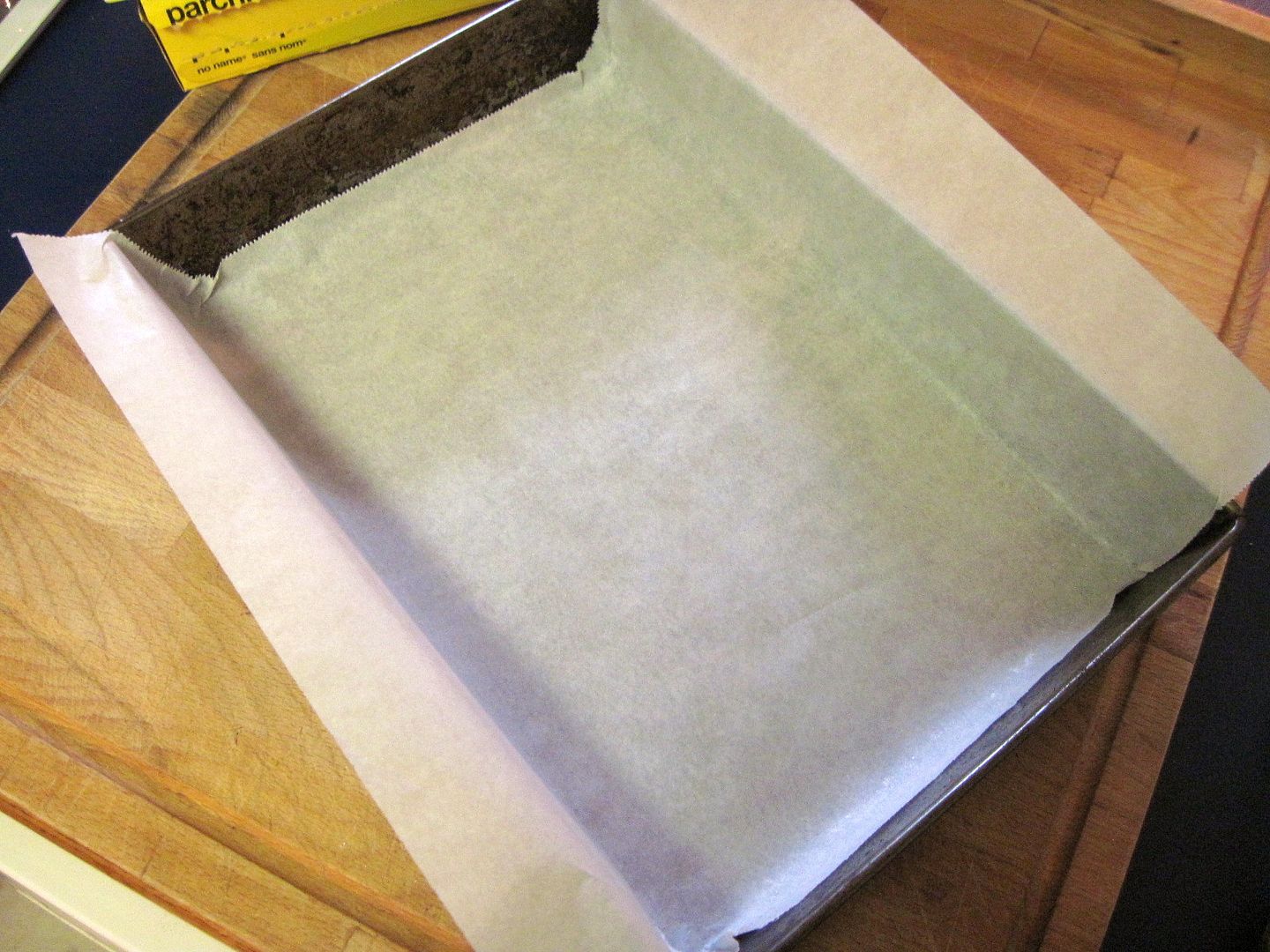 In a large heat-proof bowl, combine:
300 grams chopped dark chocolate (at least 70% cocoa)
226 grams unsalted butter
Place the bowl over a pan of gently simmering water à la bain marie and heat, stirring, until the chocolate is melted and smooth.

Remove it from the heat and whisk in:
175 grams granulated white sugar
1 tsp salt
1 tsp instant coffee granules
2 tsp vanilla extract
One at a time, whisk in:
3 eggs

Once the eggs are fully combined, sift in:
40 grams of unsweetened cocoa powder
Stir to combine, then stir in:
220 grams mature sourdough starter (this can be discard starter)

Add:
150 grams white chocolate chunks
Fold to combine, then spread the thick batter into the prepared baking pan. Set aside while you make the raspberry swirl.

In a liquid measuring cup, measure:
1 cup fresh or frozen whole raspberries
Mash the berries with a fork (thaw them first if necessary) and stir in:
1 tbsp icing sugar

Dollop spoonfuls of the raspberry swirl mixture over the brownie batter in the pan, and swirl it through the batter with the tip of a blunt knife. Spread the batter evenly.

Bake in the preheated 325˚F oven for 30 – 40 minutes, until set in the middle and a toothpick inserted in the center comes out clean (this took exactly 34 minutes for me). Let cool on a rack, then remove the brownies from the pan by grasping the overhanging paper on the sides of the pan. Cut into 24 pieces with a large knife (wipe off the blade between cuts for neater squares).

These would probably be OK stored at room temperature, wrapped in plastic, for a few days – but I doubt they will hang around long enough to find out!