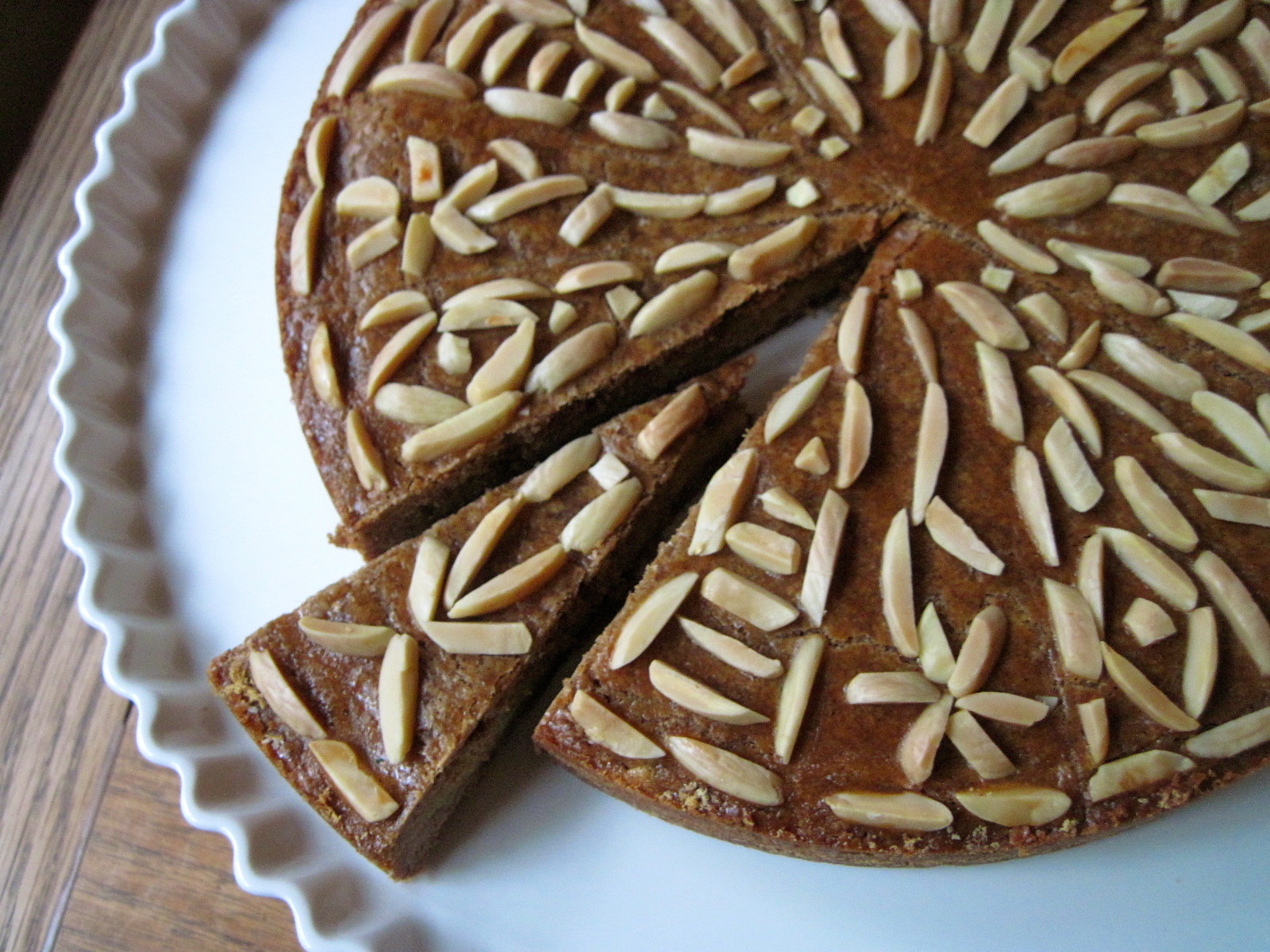 Francijn of Koken in de Brouwerij was our January 2013 Daring Bakers' Hostess and she challenged us to make the traditional Dutch pastry, Gevulde Speculaas from scratch! That includes making our own spice mix, almond paste and dough! Delicious!
I had just posted about the speculaas I made for Christmas, so it was like déjà vue to read that the Daring Bakers challenge this month was speculaas. But these ones are different: they are gevulde speculass, which means they are stuffed with almond paste to make more of a dense, crumbly cake than a cookie. Interestingly, the dough for gevulde speculaas is essentially the same as the dough as for making speculaas cookies, but you end up with something completely different. And as much as I like regular speculaas, turns out that I loooooove gevulde speculaas, and I implore you to make these as soon as possible!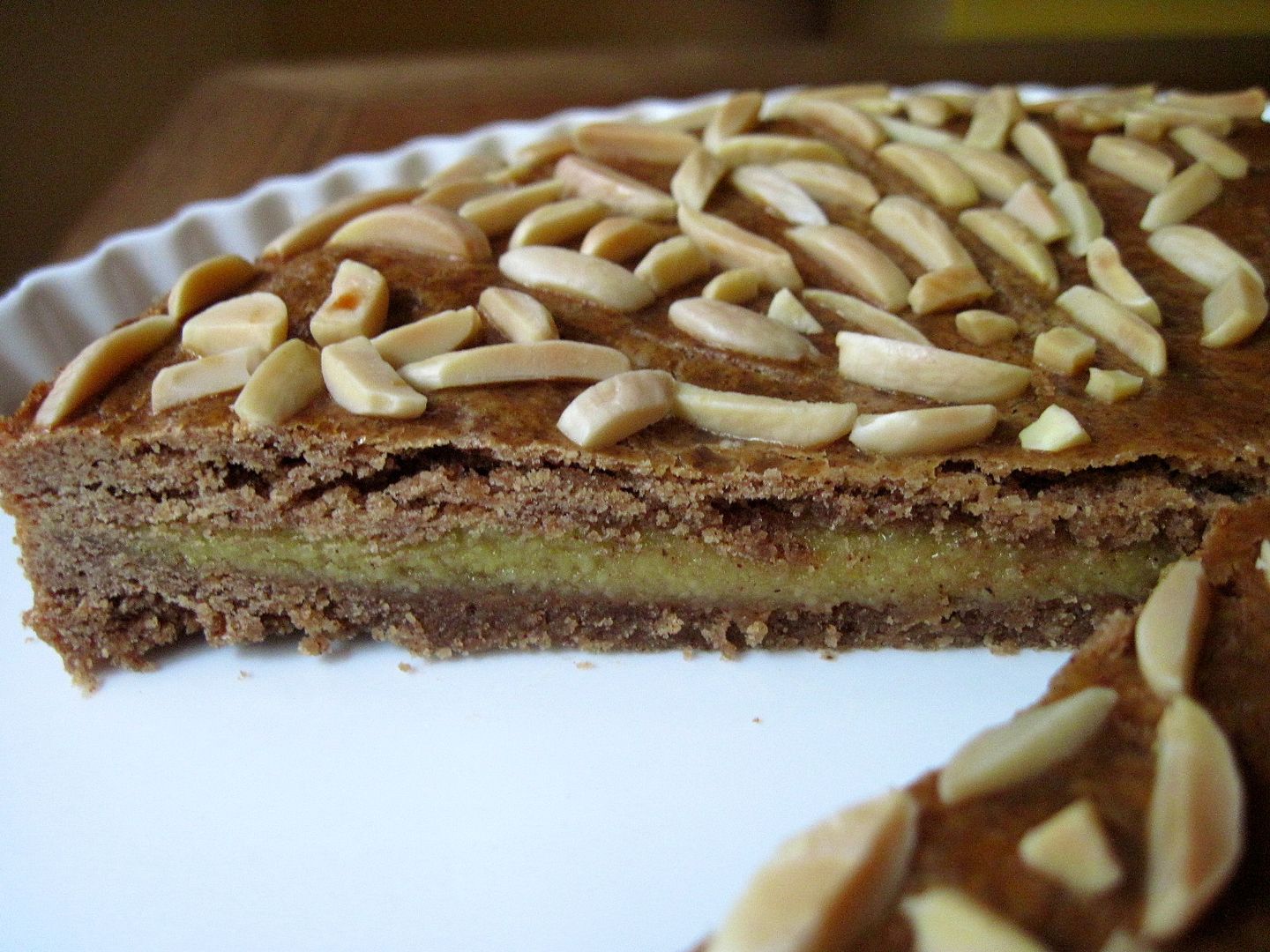 Francijn challenged us to make our own "speculaaskruiden" (speculaas spice), which contains mostly cinnamon with cloves, mace, and ginger, plus your choice of white pepper, cardamom, coriander, anise, and/or nutmeg to make your own personal mix. I used all of the above, and the resulting flavour – not to mention the smell coming out of the oven – was awesome. Any leftover speculaaskruiden can be used to make more speculaas (yes please!) but would also be great in pancakes, apple pie, muffins, cheesecake…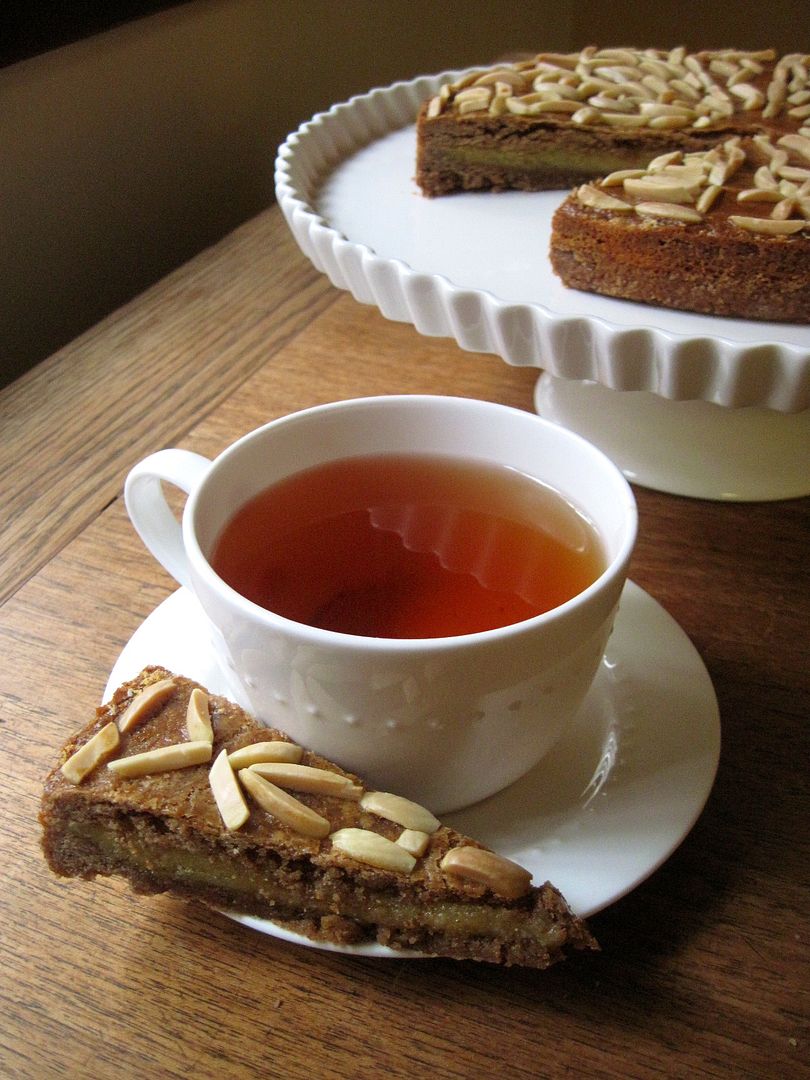 This is not a complicated recipe by any means – instead it's a perfect example of how a few simple ingredients can make something wonderful. And because it was so simple to make, I decided to get fancy with the decorative almonds on top.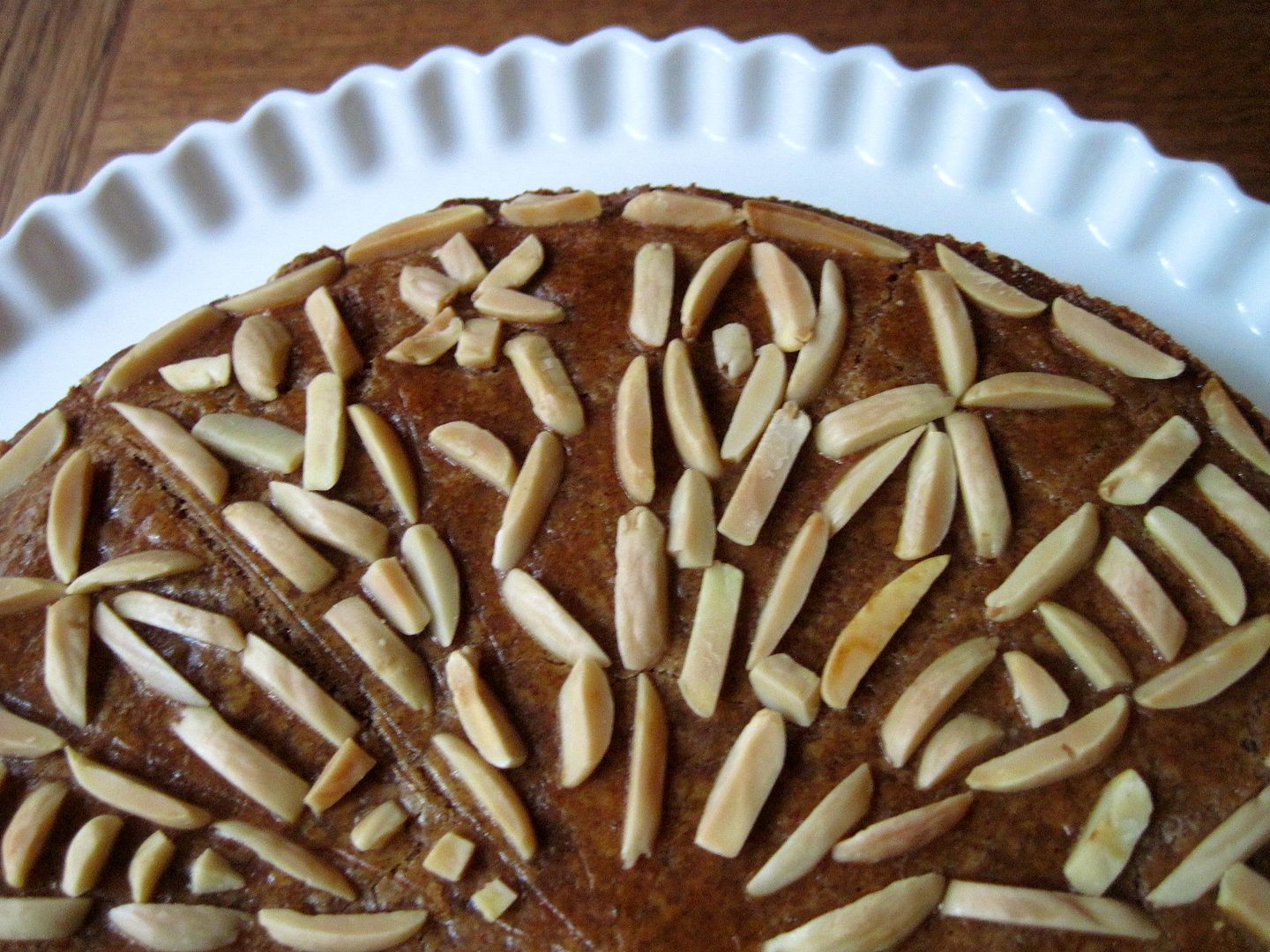 I knew I wanted to do something elaborate using slivered almonds, but it wasn't until I saw a picture of Hannah's gevulde speculaas on the Daring Bakers forum that I figured out what that was exactly (thanks Hannah for the inspiration!). I had fun trying to make a Dutch windmill out of almonds (would you have guessed that's what it was if I hadn't said anything?) and really liked the crunch the almonds gave to the softer, cakey gevulde speculaas.

Check out the Daring Kitchen for the original recipe (which includes a fantastic tutorial plus some interesting history) and all the other gevulde speculaas made this month. Thanks Francijn for this DELICIOUS challenge – what a great way to kick off 2013!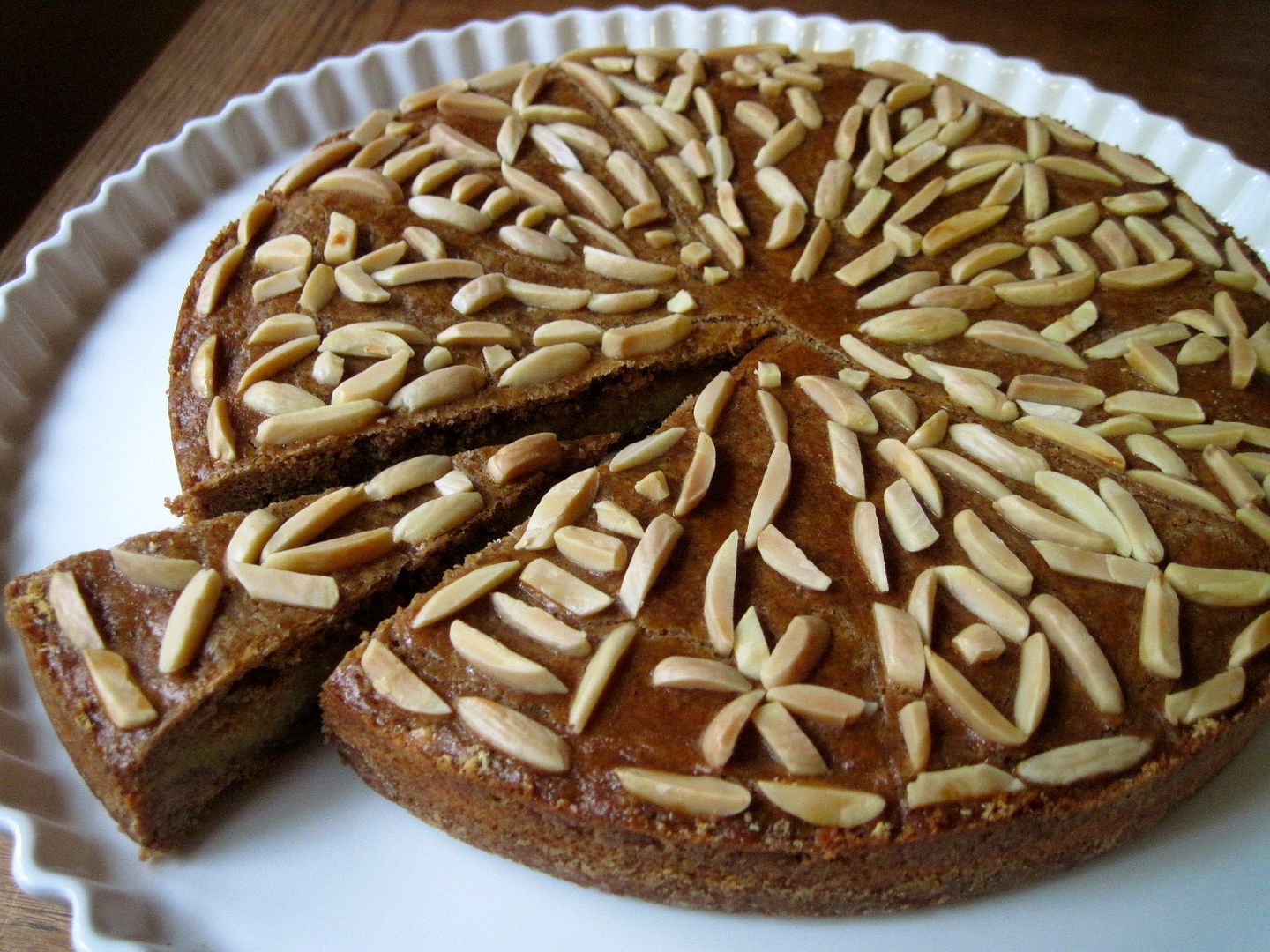 Gevulde Speculaas
Recipe from Francijn of Koken in de Brouwerij. Makes 1 gevulde speculaas cake, about 16 – 20 pieces.
Speculaaskruiden (Speculaas spice)
Francijn explained that while cinnamon, cloves, mace, and ginger are the backbone of speculaaskruiden, there are as many variations to the spice mix as there are bakers, so feel free to experiment: mix, smell, and add more or less of something as you see fit. Note that you will need 2 tbsp of speculaaskruiden for the speculaas dough, so be sure to make at least that amount. Extras can be store in a sealed container and used anywhere you want a little bit of cozy, spicy warmth.
Mandatory:
cinnamon 40 to 60 % of the total amount
ground cloves 1 or 2 parts
mace ½ or 1 part
ginger ½ or 1 part
Optional:
white pepper ½ or 1 part
cardamom ½ or 1 part
coriander ½ or 1 part
anise ½ or 1 part
nutmeg 1 or 2 parts
This is the formula I used:
5 1/2 tsp cinnamon
1 tsp cloves
1/2 tsp mace
1/2 tsp ginger
1/2 tsp white pepper
1/2 tsp cardamom
1/2 tsp coriander
1/2 tsp anise
1 tsp nutmeg
This made 3 1/2 tbsp of spice mix.
Almond Paste
In the bowl of a food processor, grind into almond meal:
7/8 cup / 125 grams whole blanched almonds
(or use 1 1/3 cups / 125 grams ground almonds and skip this step)
Add:
5/8 cup / 125 grams granulated white sugar
Grind for another minute or two, until very finely ground. Add:
1 egg
1 tsp finely grated lemon zest
Process until it comes together in a smooth paste. Use immediately or scrape into an airtight container and store in the fridge for a few days to let the flavour develop.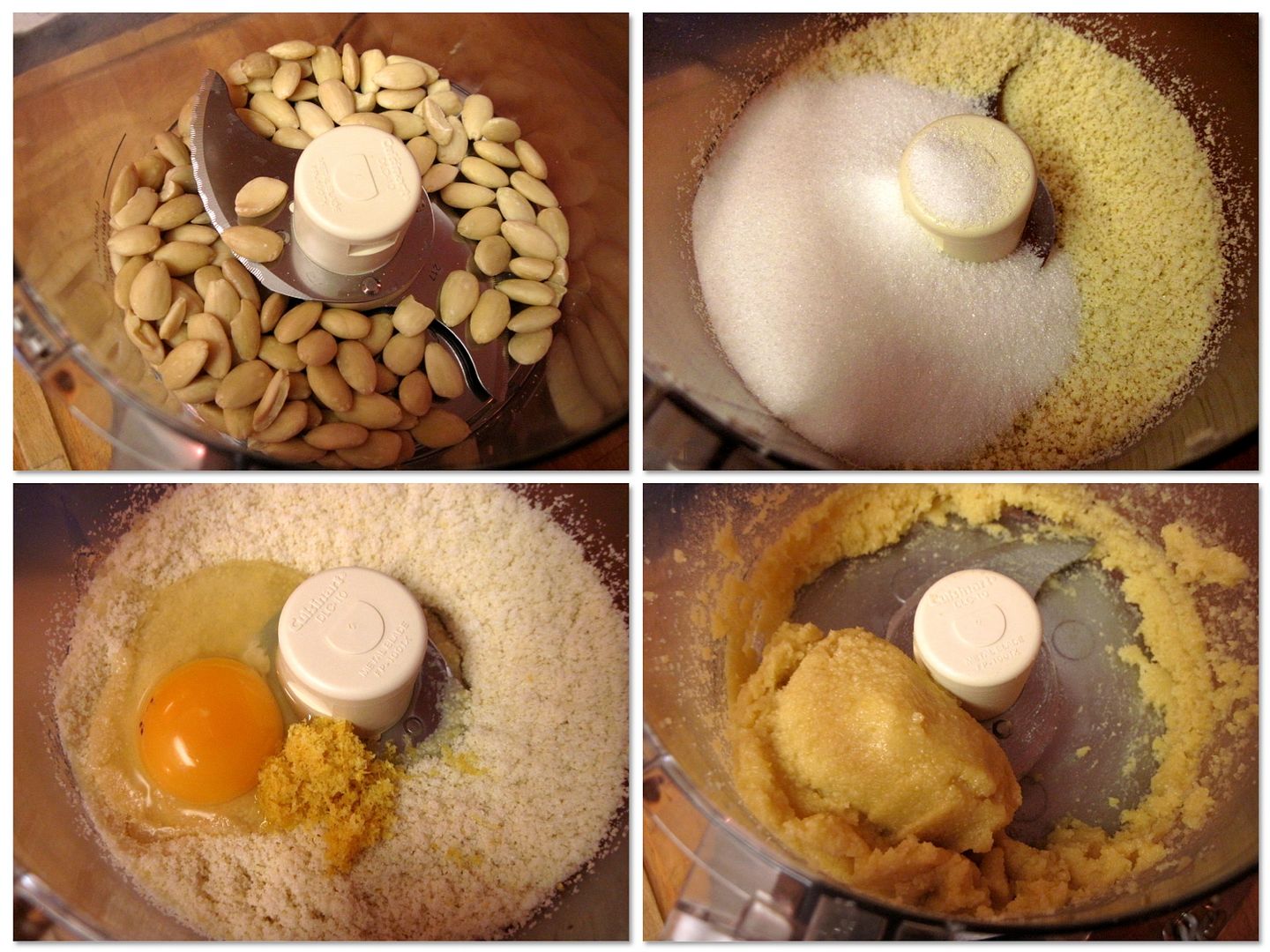 Speculaas Dough
(Note that the dough can also be mixed by hand.)
In the bowl of a mixer, place:
1 3/4 cups / 250 grams all purpose four
3/4 cup / 150 grams brown sugar
2 tbsp speculaaskruiden
1 tsp / 5 grams baking powder
pinch salt
Stir to combine with the paddle attachment, then add:
3/4 cup / 175 grams unsalted butter, soft
Stir on medium speed until the mixture looks sandy. Squeeze it together between your fingers, and if it does not stick together readily or seems very crumbly, stir in a few tbsp milk until it resembles wet sand. Test again by squeezing the dough – it should stick together but be slightly more crumbly than sugar cookie dough.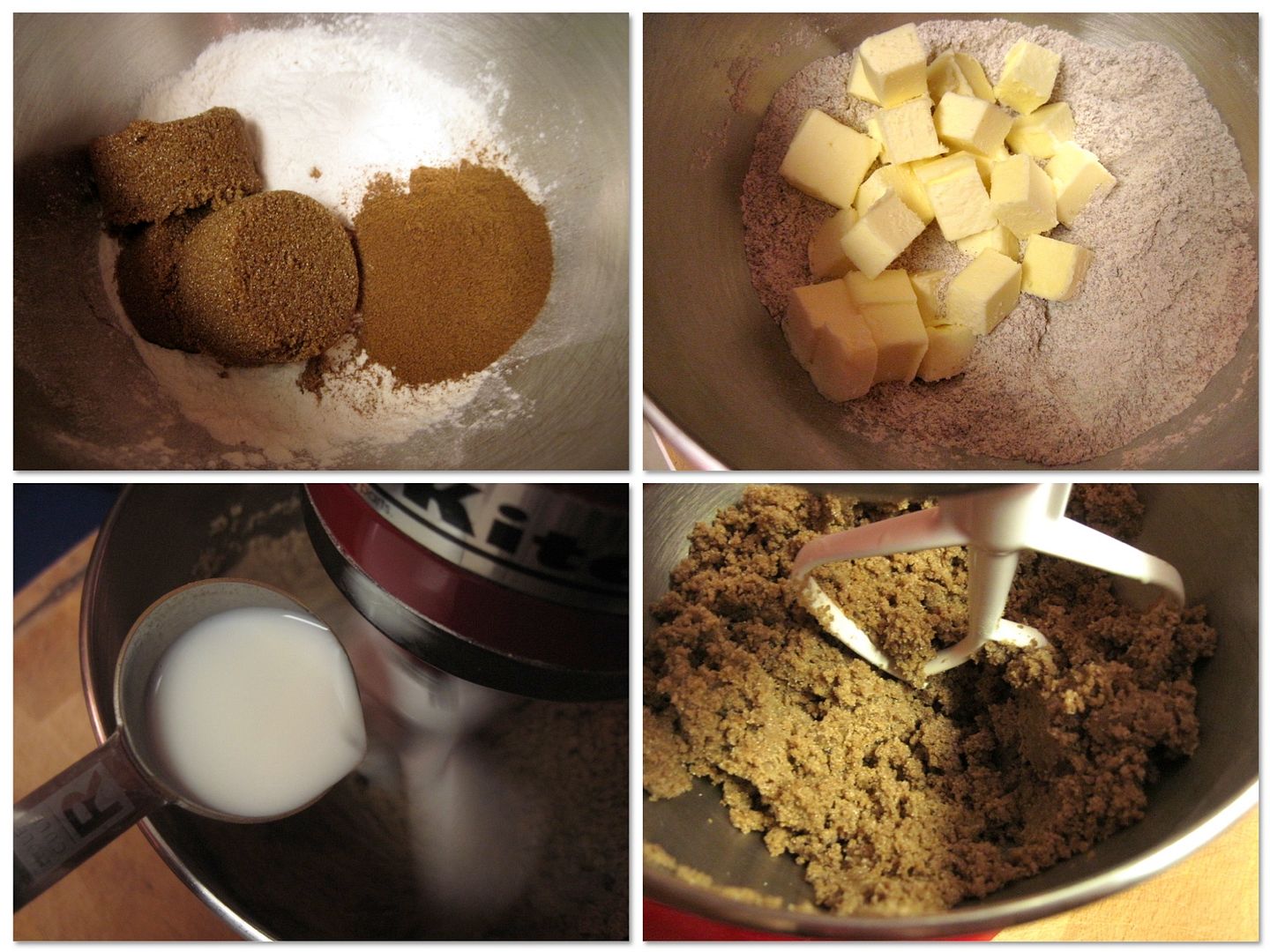 Form the dough into a ball and wrap it in plastic. Refrigerate until chilled (at least 2 hours) or for a few days to let the flavours develop.
Assembling the Gevulde Speculaas
Preheat the oven to 350˚F. Butter the bottom and sides of a 10″ springform or tart pan, or an 8″ x 10″ rectangular pan. Line the bottom with parchment paper and butter it. Set aside.
Divide the speculass dough in half. On a lightly floured surface, roll out one half of the dough until it is exactly the size of you pan. Don't worry if the edges crack or if dough is a bit crumbly. Press it into the pan with your fingers, so it covers the bottom completely. Mix together an egg wash of 1 egg + 1 tsp cold water and brush some of it generously over the dough. Cover it with the almond paste, which I found easiest to do by pressing it in with damp fingers to prevent the almond paste from sticking. Brush the almond paste with more egg wash. Roll the remaining dough out to fit the pan exactly and place it on top of the almond paste. Press gently with your fingers to smooth it out and tuck in the edges.
Brush very generously with more egg wash and decorate with sliced, blanched whole or slivered almonds. Bake in the preheated 350˚F oven for 40 minutes, until the middle is puffed.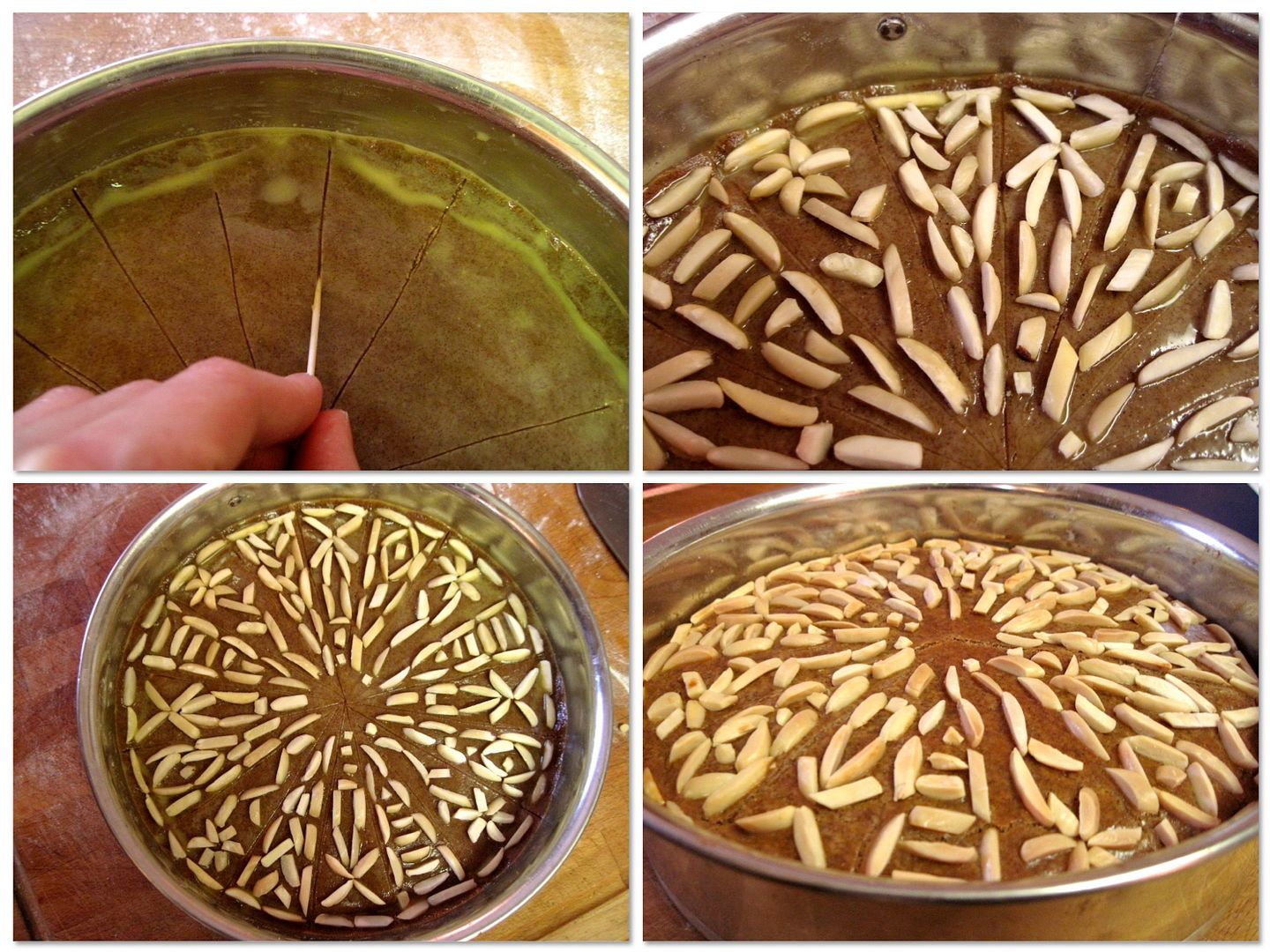 Cool COMPLETELY on a rack before running a knife around the edge, removing the cake from the pan, and cutting into pieces (if you cut into it while it is still even the slightest bit warm, the middle will seem under-baked). Gevulde speculaas are best eaten fresh, but will keep a few days at room temperature, tightly wrapped in plastic.