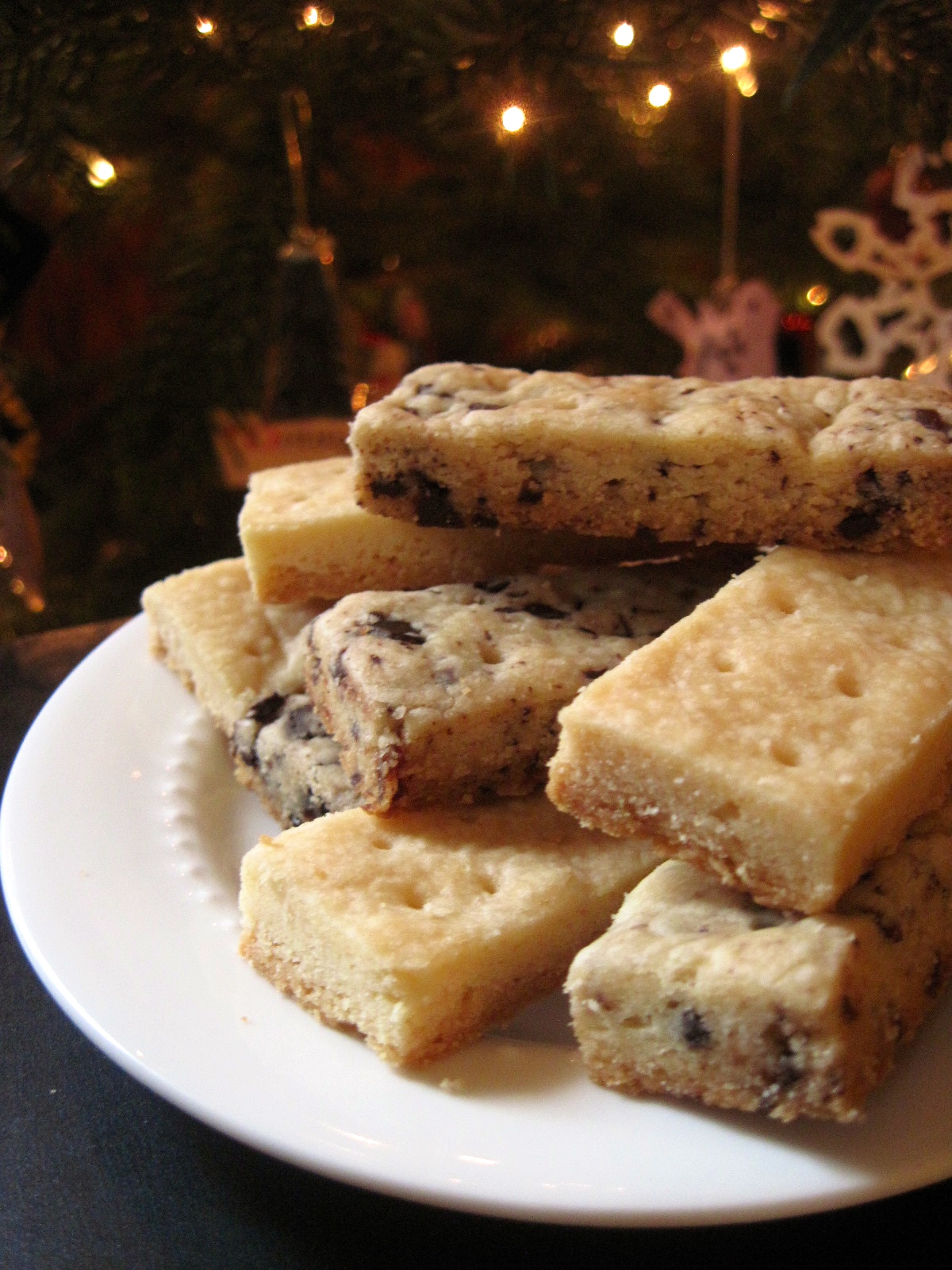 Every year at Christmas, I go a little bit cookie-crazy. This year is no exception, so here comes Christmas Cookie Post Numero Uno. Stay tuned for many more.
Shortbread is kind of synonymous with Christmas. I don't have one shortbread recipe that I re-make every year (unlike this biscotti), but I always make shortbread in some form or another. In the past this has included piped coffee kisses and hazelnut shortbread, both of which are totally delicious, but I wanted to emulate the more traditional chunky rectangles of Walker's shortbread this year.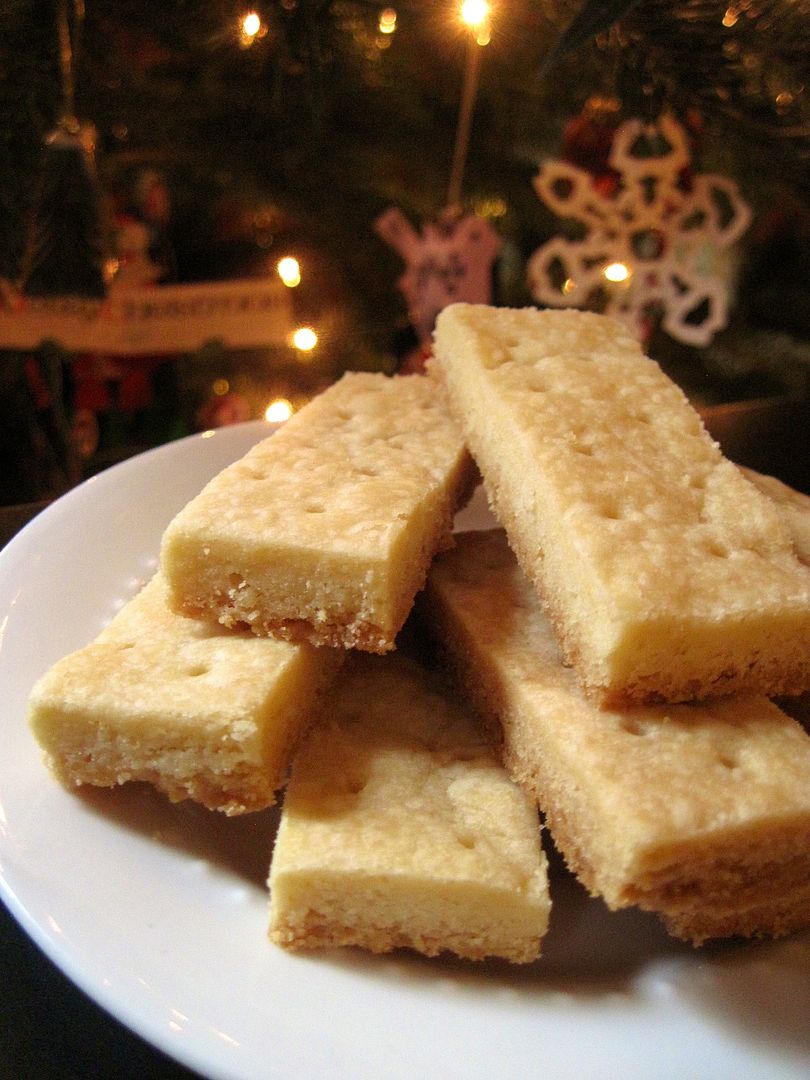 This recipe comes from my trusted friend Martha, because she knows her shortbread. I made a double batch and added chocolate and dried cranberries to one half, pressed the dough into a baking pan, scored it, poked it with a skewer, and baked it low and slow (that's an important shortbread trick, especially when baking it as one big batch in a pan). The result not only looks good (exactly the (slightly more rustic) Walker's shortbread twins I was going for) but tastes wonderful. It's definitely the best traditional shortbread I've ever made, and I think it might be a repeater in my Christmas cookie repertoire.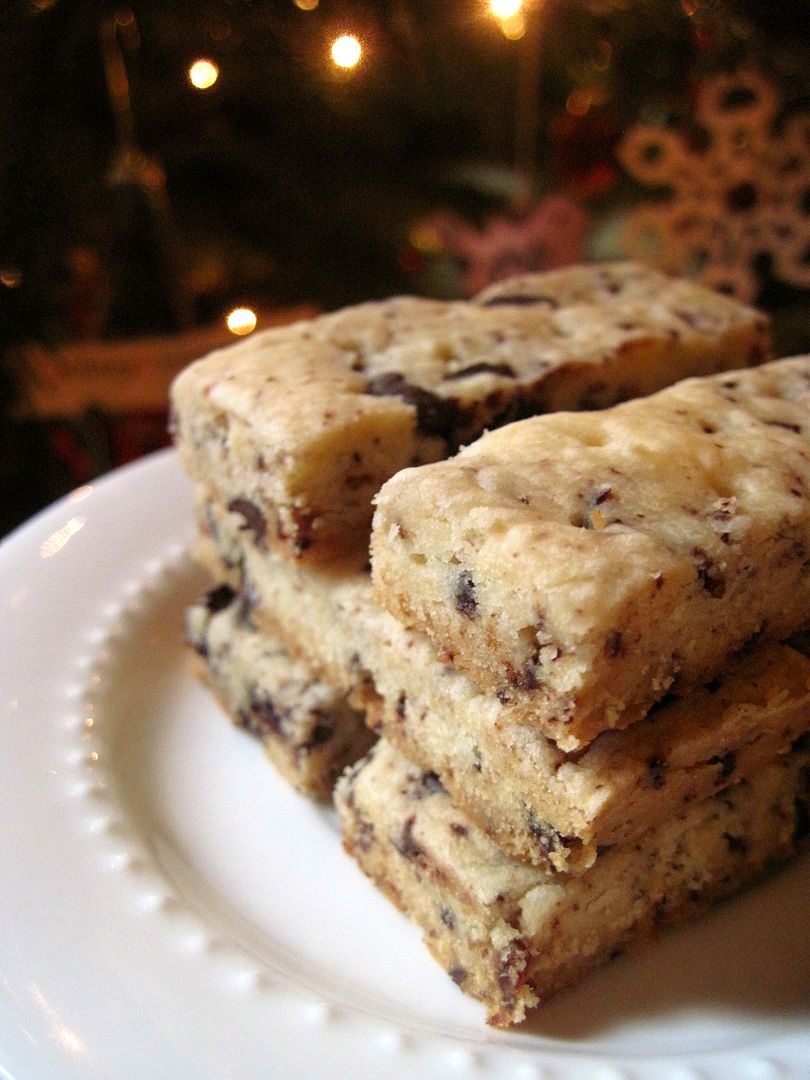 The cookies take to the addition of chocolate and cranberries very well, and I'm sure pretty much anything else you might want to stir in there would be good too (Martha has a toasted coconut and pecan version that looks dynamite, and my friend Frances recently made this deliciously floral (and gluten-free!) version). Shortbread gets better with age, too, so these can be made a few weeks before the Christmas Crazy starts to save yourself a headache.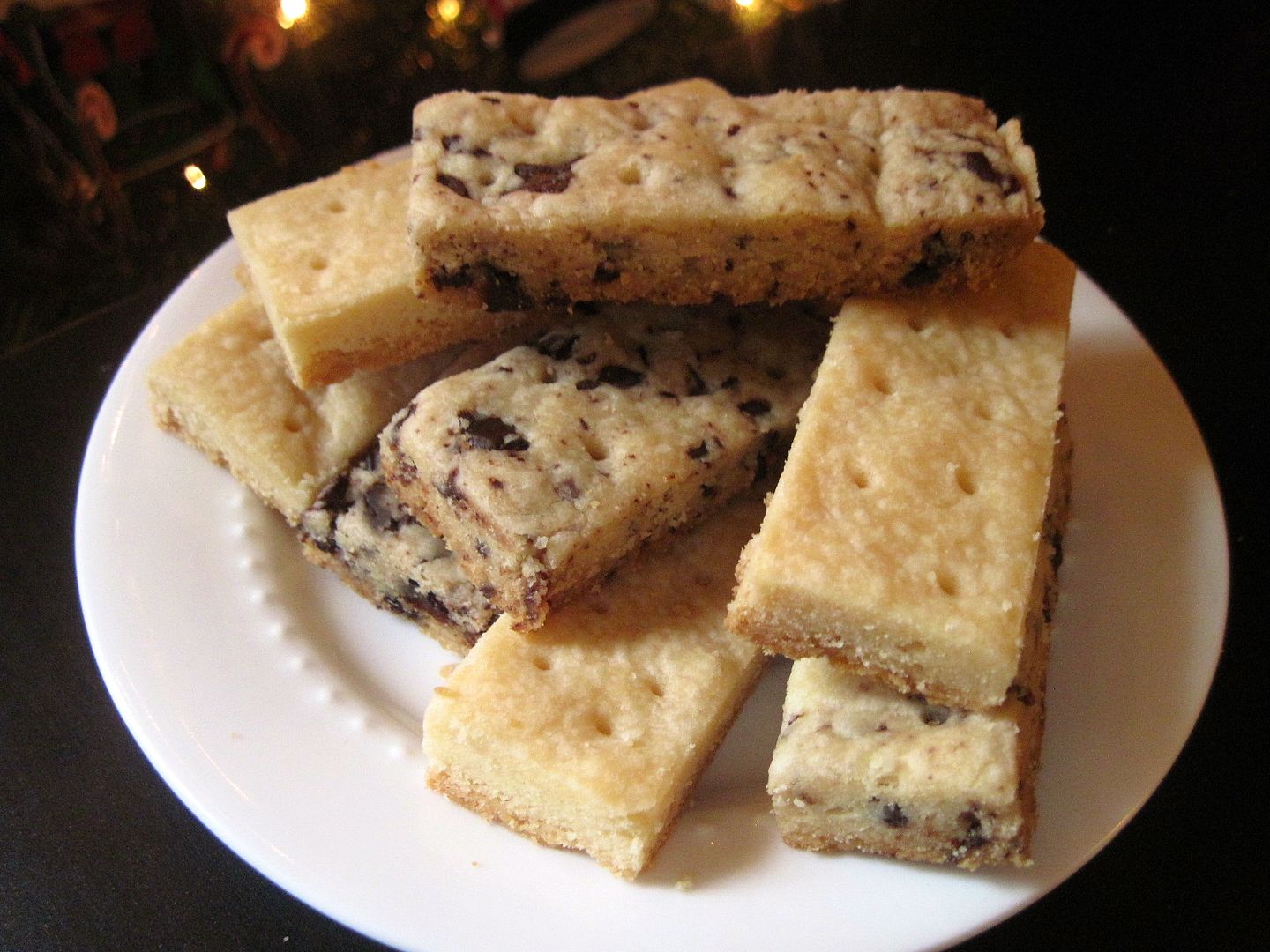 Chunky Shortbread Fingers
Adapted from Martha Stewart Living Magazine, December 2012. Makes 32 pieces.
Preheat the oven to 300˚F. In a mixer bowl, place:
1 cup unsalted butter, room temperature
With the paddle attachment, cream the butter on medium-high until very fluffy.
Add in two additions:
3/4 cup confectioner's sugar
Continue beating on medium-high until very very light and creamy, scraping down the bowl with a spatula a few times.
In a bowl, whisk together:
2 cups all purpose flour
1 1/2 tsp coarse salt
Add the flour to the creamed butter in thirds, stopping the mixer before each addition and then stirring on low to avoid a flour-explosion (I cover the mixer bowl with a towel to contain the flour). Stir until the flour is just fully incorporated – the dough should look kind of chunky.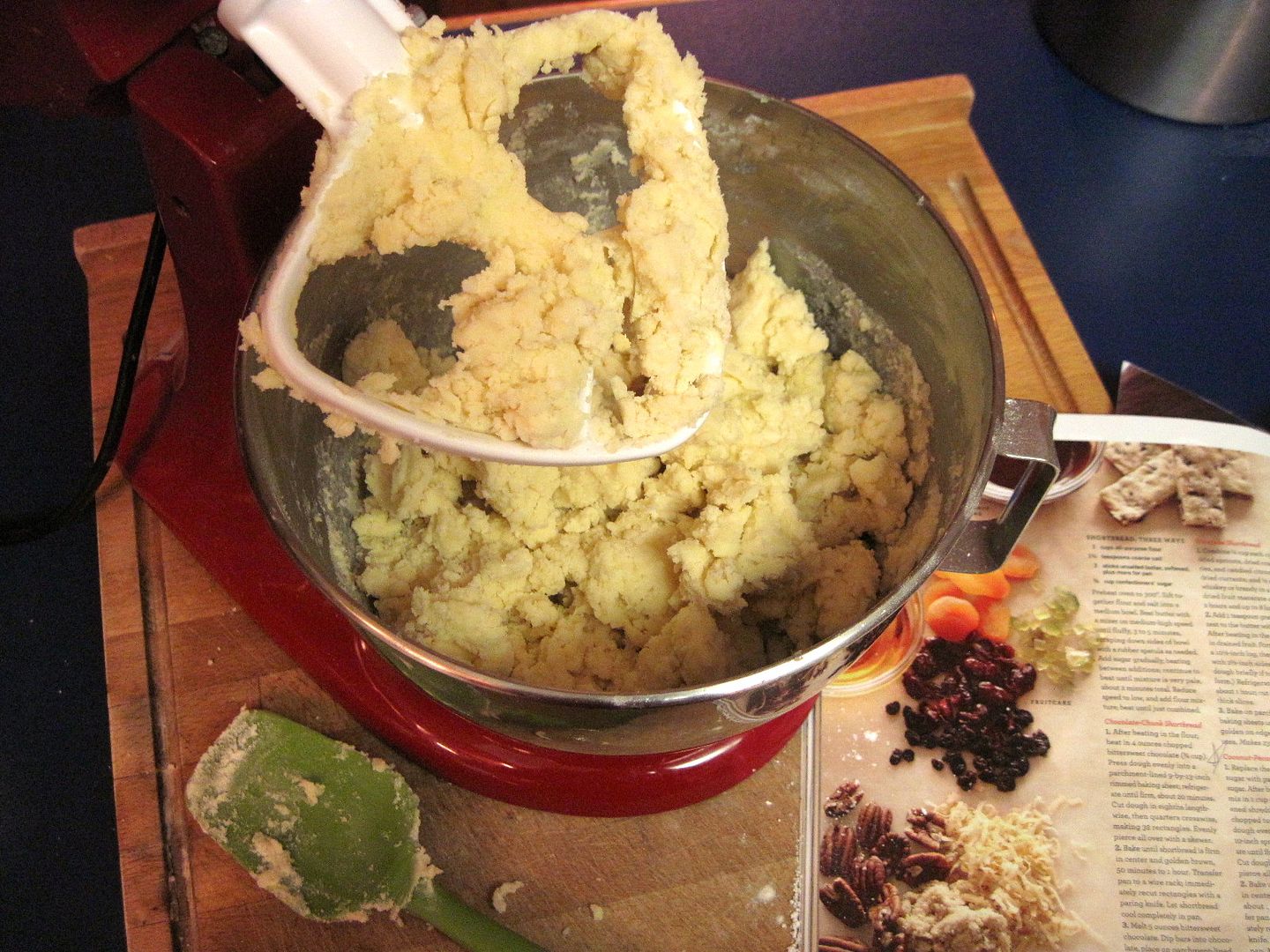 Leave the dough plain or stir in any additions you want. I made a double batch, so to one batch I added:
3 oz chopped chocolate
1/3 cup chopped dried cranberries
Press the dough into a 9″ x 13″ pan that is lined with parchment paper (the pan below is a 12″ x 18″ pan, essentially twice the size of a 9″ x 13″ pan for a double batch). I finally got to use this nifty little pastry roller that (I think) I got last Christmas, but your fingers will work fine.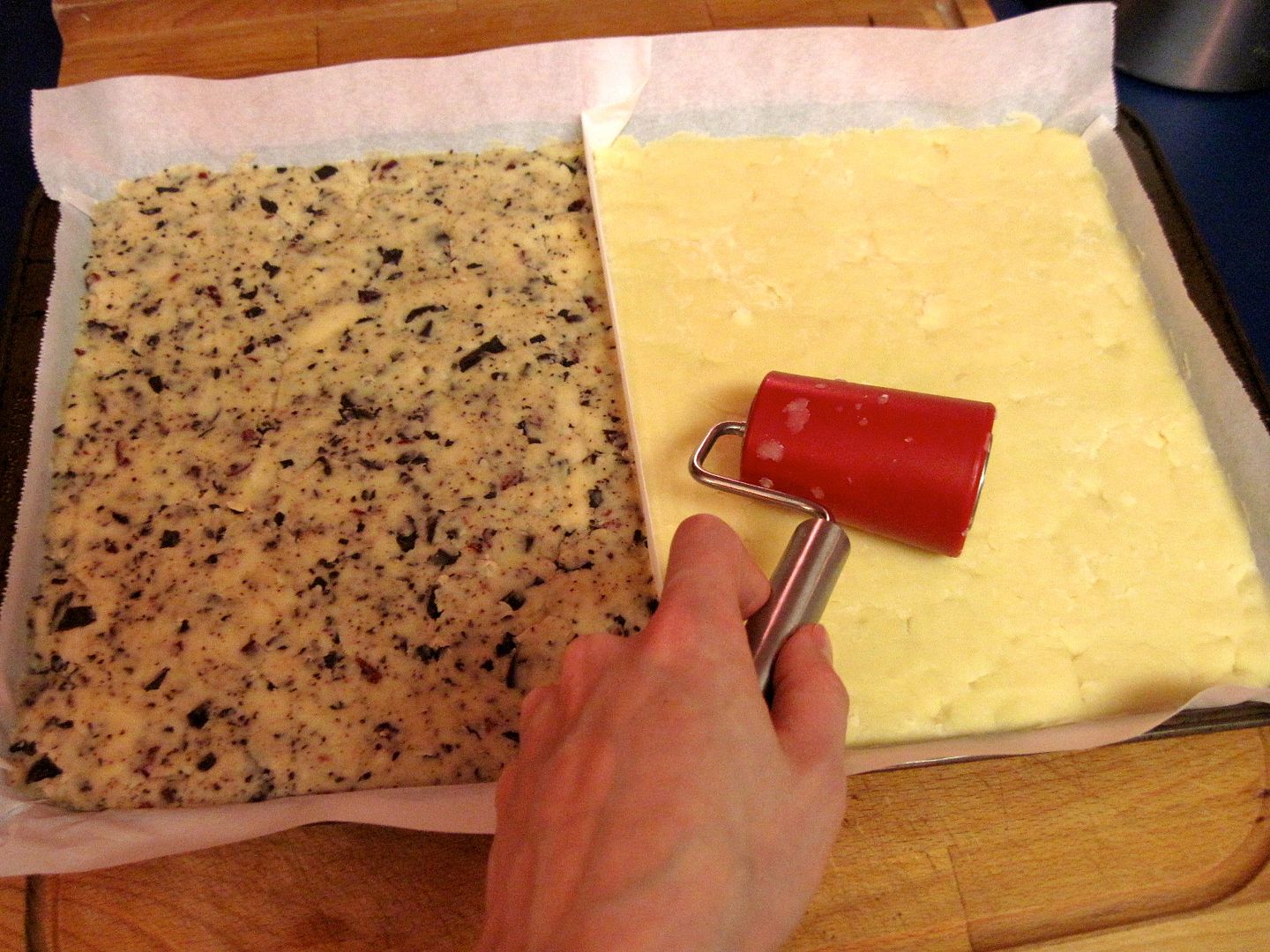 With a paring knife, cut the dough lengthwise in 8 and crosswise in 4, giving you 32 rectangles. Poke each rectangle a few times with a skewer or fork.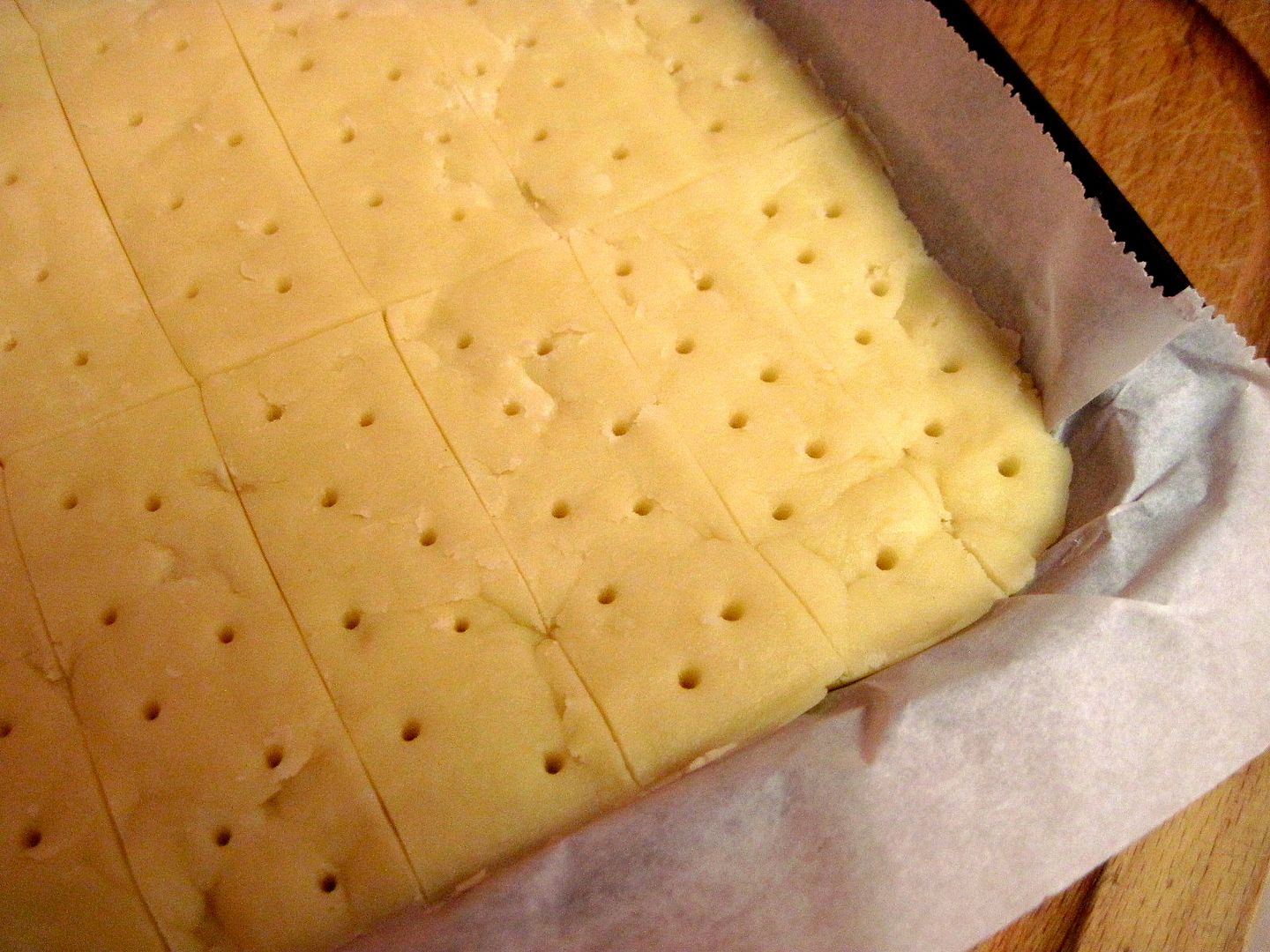 Bake in the preheated 300˚F oven for 50 – 60 minutes, until very lightly golden and set in the middle. Immediately re-cut the cookies with a paring knife, then let them cool completely in the pan.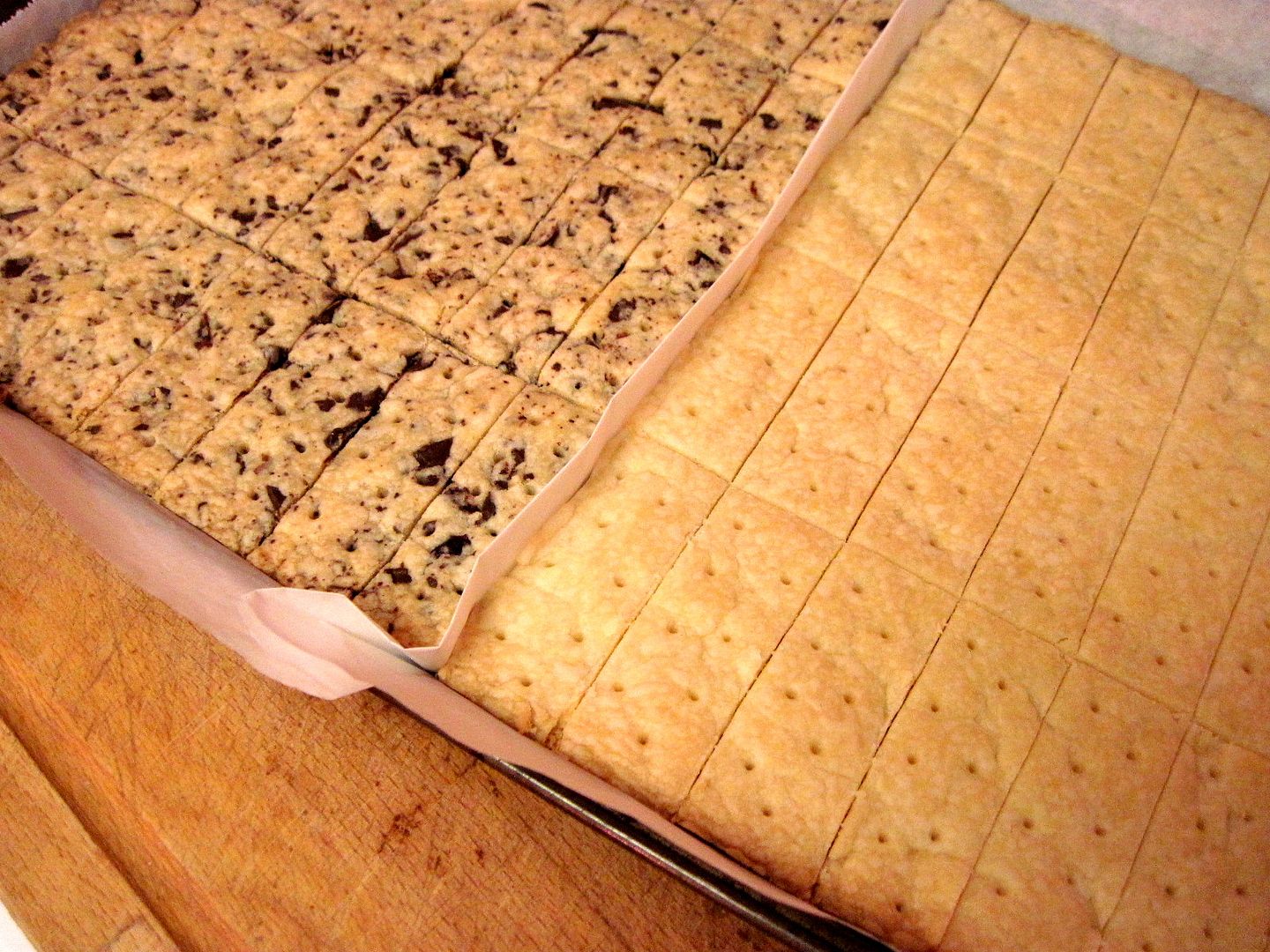 Store in an airtight container for up to 3 weeks, or freeze for longer storage. A few days of aging will make these cookies taste even better.