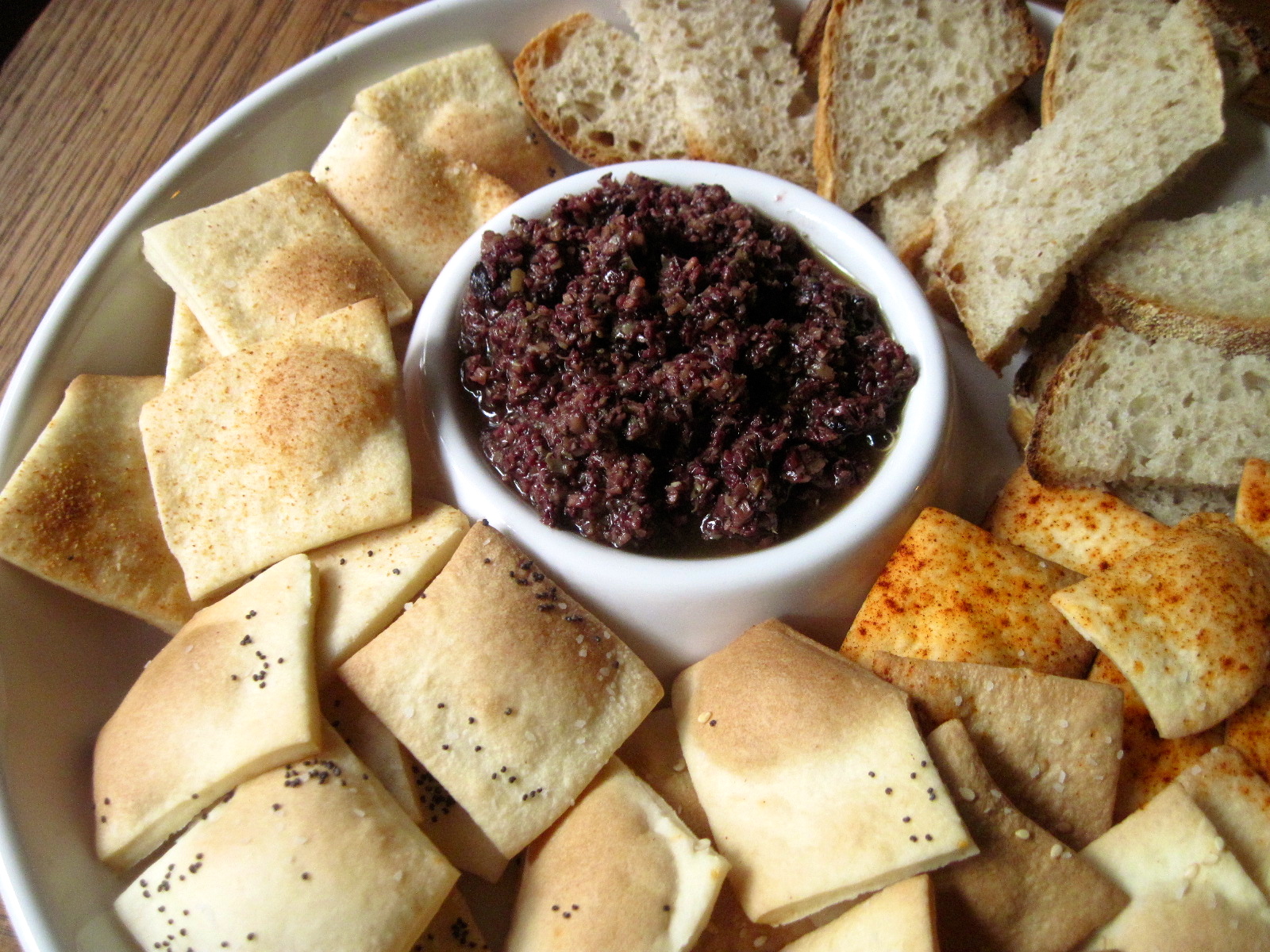 Third savoury recipe post in a row – this might be some sort of record! I promise I will be back with the sugar-and-butter-laden baking posts soon – there's a lot of Christmas baking going on these days, plus there was a birthday cake last weekend…
In addition to being THE time for eating cookies and chocolate, Christmas is quite often THE time for entertaining. A platter of crunchy lavash and flavourful olive tapenade will go a long way to making your entertainees happy, plus you can play the super-host/hostess card by letting it slip that you made it all from scratch. Just don't tell anyone how easy any of it was!
I had a bunch of extra, past-its-prime sourdough starter on my hands, so I adapted Peter Reinhart's yeast lavash recipe to use it up. Lavash is known as "cracker bread", which is kind of misleading, because basically it's just a cracker and not really bread at all. The starter does give the dough a little bit of a rise so that it is light and crunchy, but it's so thin that it's not in any way bread-y. I would actually recommend making the crackers even thinner by dividing the dough in half and rolling and baking it in two batches.
This tapenade is a pretty basic version that is just begging for experimentation. I really like the addition of capers and anchovy paste, which doesn't make it taste like anchovies but instead deepens the umami flavours. Experiment with different types of olives, or even try adding sundried tomatoes or marinated artichokes, but keep the capers and anchovy paste!
Sourdough Lavash
Adapted from Peter Reinhart via The Daring Bakers
In a medium  bowl, mix together:
106 grams bread flour
4 grams salt
21 grams honey
14 grams olive oil
170 grams 100% hydration starter, slightly past its prime (discard starter will work)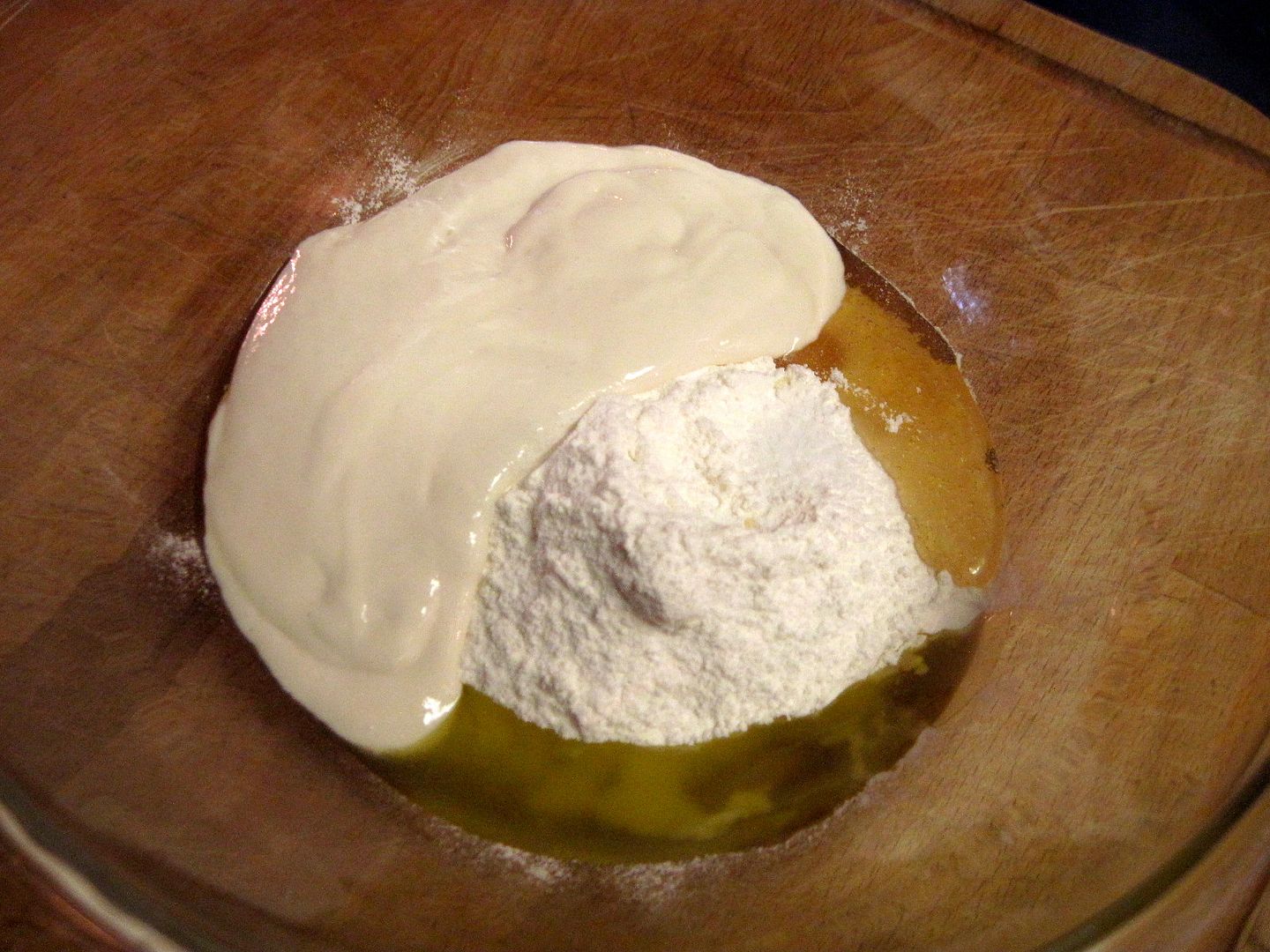 Turn the dough out onto a lightly floured surface and knead for 10 – 15 minutes until you get medium gluten development and can stretch a translucent window in the dough.
Place it in an oiled bowl, cover with plastic, and let it sit for 2 hours. It may or may not change in size, depending on the strength of your starter.
Preheat the oven to 350˚F with a baking stone on the middle rack. Place the dough on a silicon baking mat and roll it out as thinly and evenly as possible, right to the edges of the mat (mine was about 11″ x 17″). For even thinner crackers, divide the dough in half, roll it out very thin, and bake in two batches.
Brush the dough lightly with water, then sprinkle it with a pinch of coarse salt and the toppings of your choice. I used paprika, sesame seeds, poppy seeds, and granulated garlic. Finely grated parmesan cheese and fresh or dried herbs would be great too.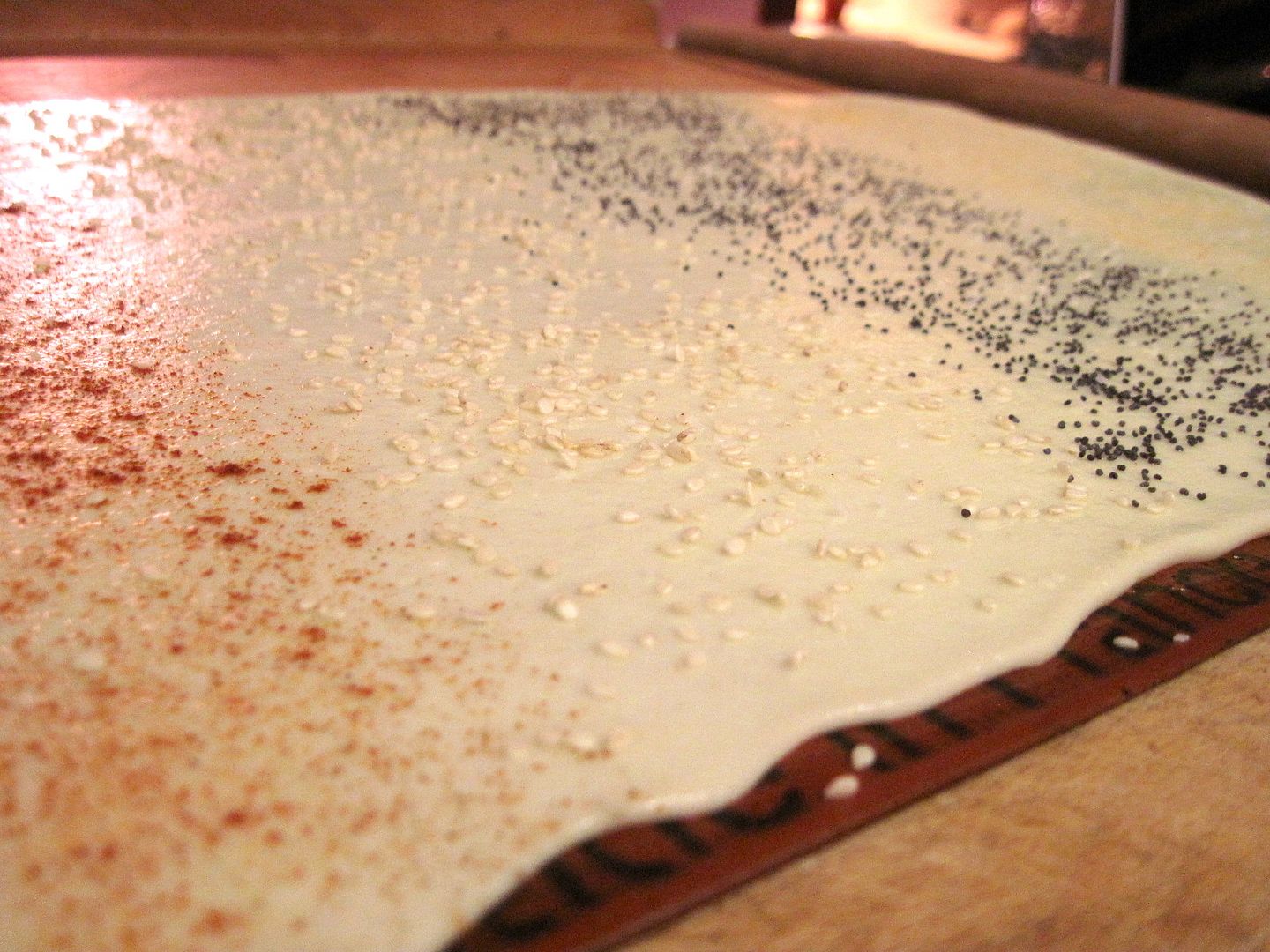 With a knife, lightly cut the dough into 1″ squares (be careful you don't cut the silicon mat). If you want to stop the crackers from puffing up in the oven, poke each square a few times with a fork (I skipped this step).
Place the silicon mat directly on the baking stone and bake the lavash for 15 – 20 minutes, until evenly browned on top. Slide the silicon mat off the baking stone and onto a cooling rack, then let the lavash cool completely. Store in an airtight container.
Olive Tapenade
Adapted from Homecooking at About.com
In the bowl of a food processor, pulse until roughly chopped:
1 cup pitted olives (I used 3/4 cup kalamata olives and 1/4 cup marinated green olives)
Add:
1 tbsp capers
juice of 1/4 lemon
1/2 tsp anchovy paste
about 1/4 cup olive oil
1 clove of garlic, minced
fresh ground pepper
Pulse again until everything is finely chopped but not puréed. Transfer to a bowl and chill until ready to serve (bring to room temperature before serving, as the olive oil will solidify in the fridge).
This post has been YeastSpotted!