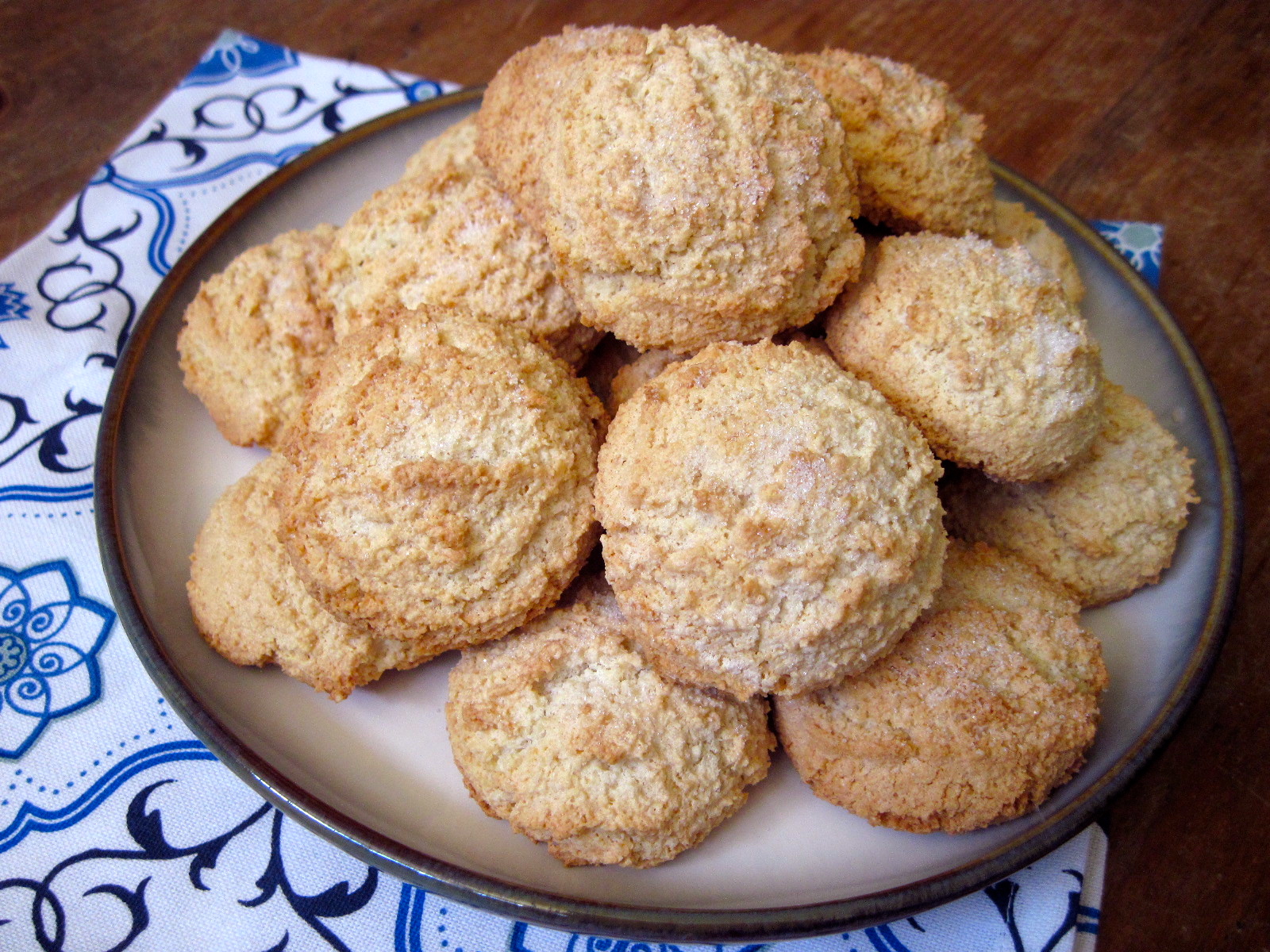 I made these amaretti by accident.
Actually, I don't think making something that tastes this good really qualifies as an "accident", but I meant to make amaretto cookies to use in another recipe, not amaretti cookies. However, if you Google "amaretto cookies", what comes up is a bunch of recipes for amaretti, and not knowing that there was a difference (there is*), I opted for the best sounding and easiest recipe. It wasn't until after I'd baked them that I realized they weren't the kind of cookies I was expecting.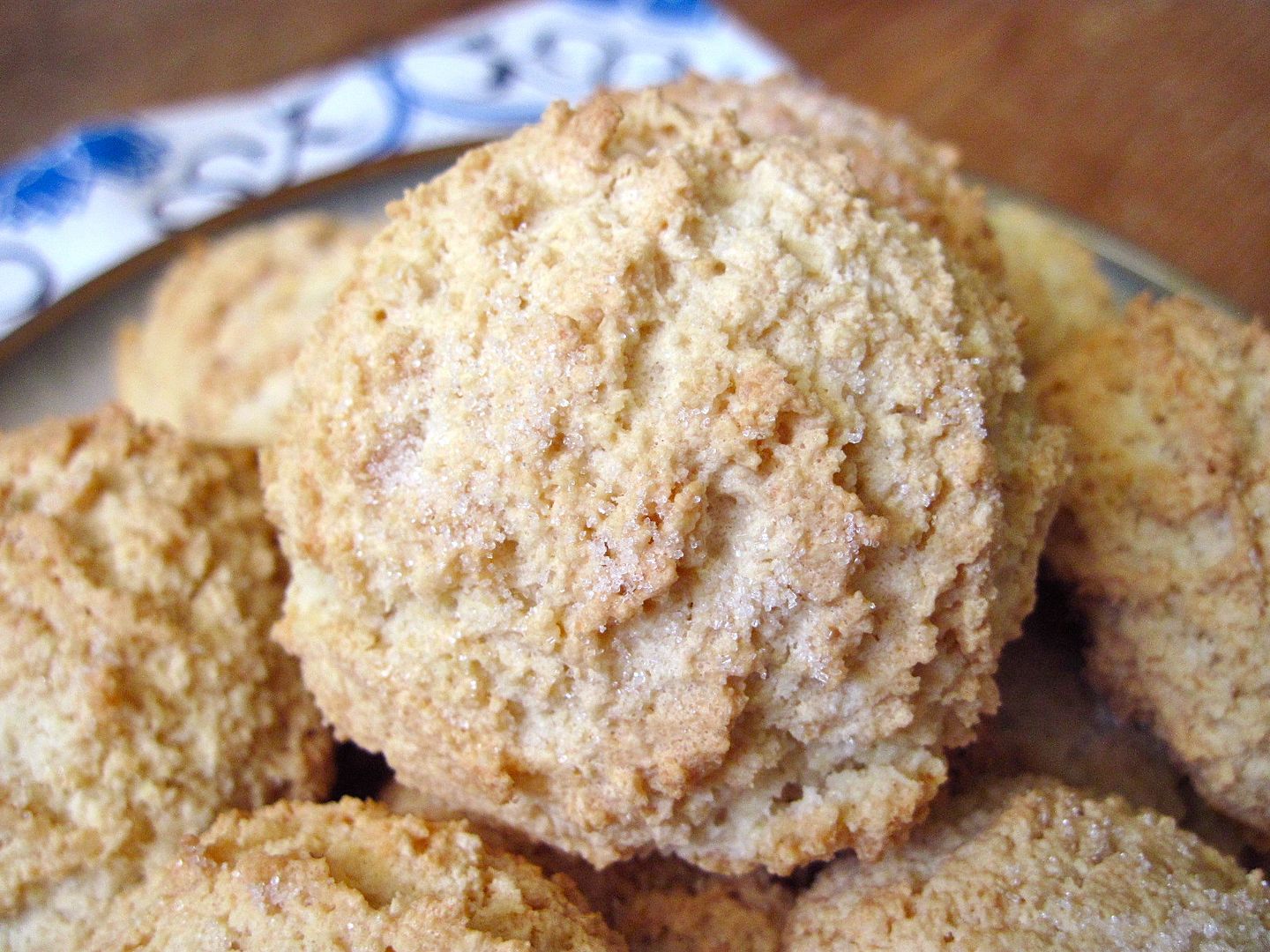 However, these accidental amaretti are delicious. They are the Italian version of a macaroon, made of stiff whipped meringue with ground almonds and a dose of amaretto liqueur (or almond extract) mixed in. Because of their short ingredients list, they just happen to be gluten-free. They bake up crunchy on the outside and wonderfully chewy on the inside, and I had three independent tasters vouch for their awesomeness.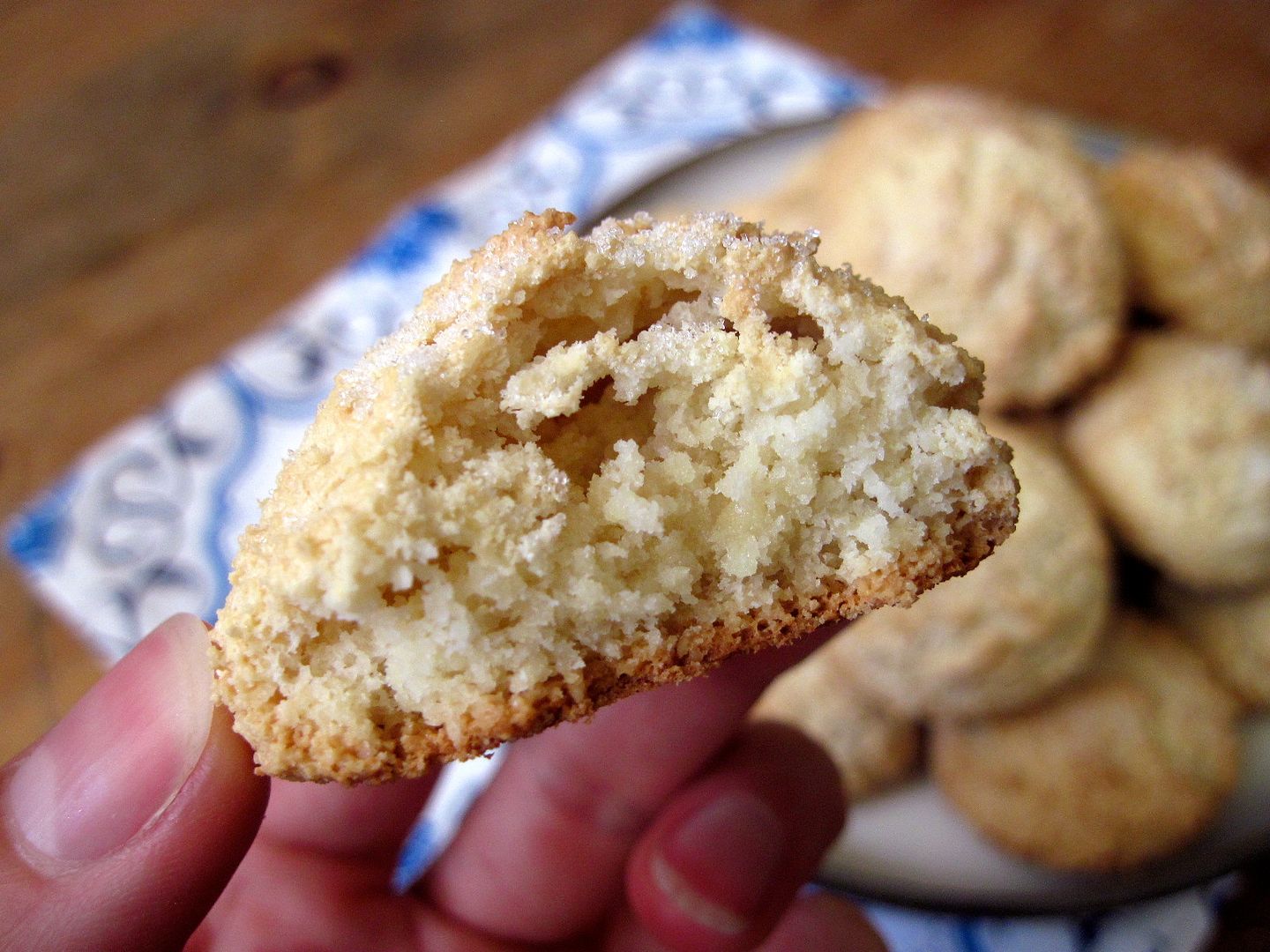 I probably wouldn't have sought to make amaretti had I not done it accidentally, but I'm really glad I did because they are fantastic. I imagine they would be wonderful with a drizzle of chocolate on top or crumbled over ice cream or a summer fruit compote of some sort. 🙂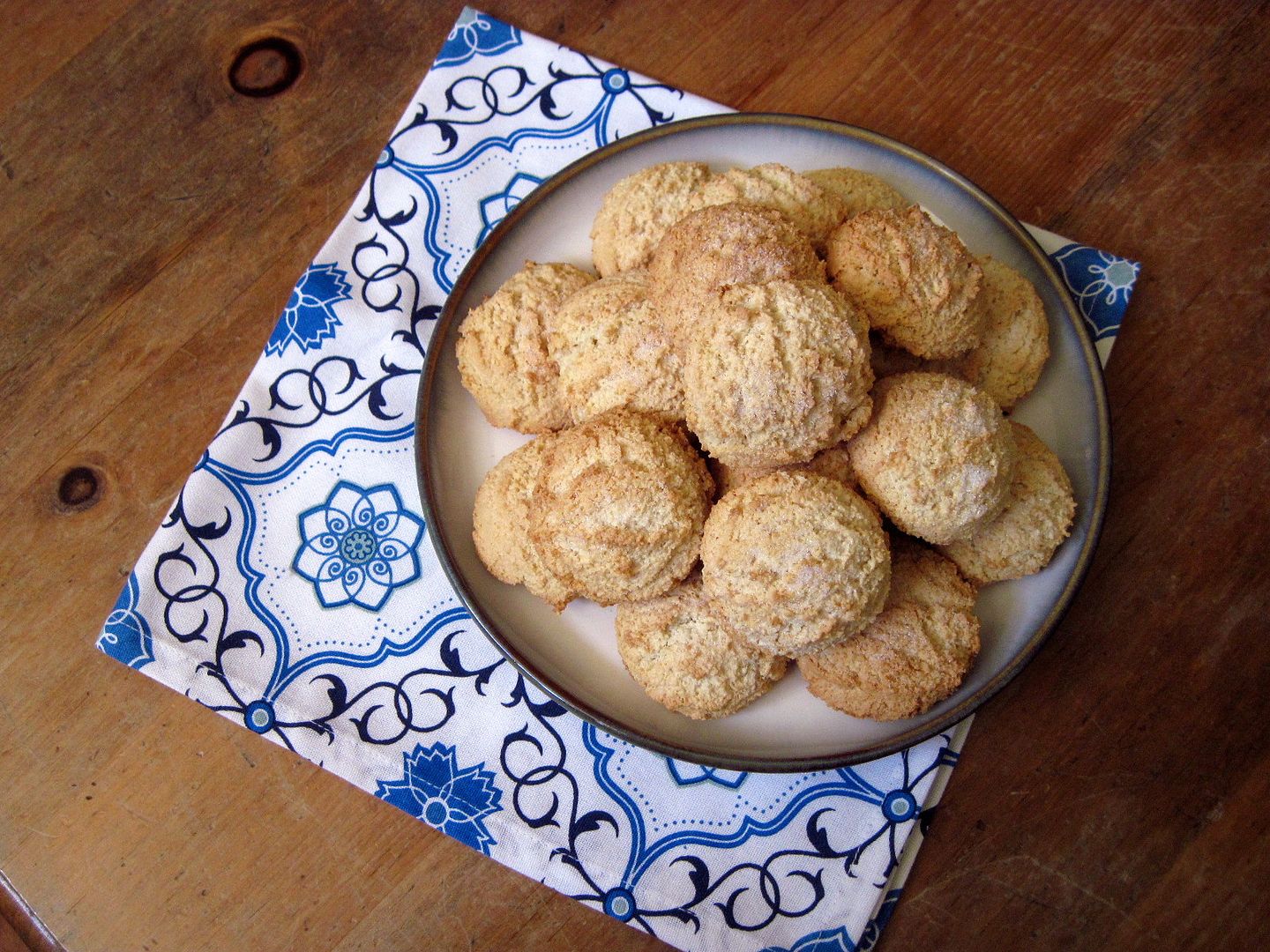 We are moving again this weekend… I have a bunch of posts lined up for the rest of the month, but as of September this blog will be coming to you from (another) entirely new kitchen! 😀
*The difference is that amaretto cookies are essentially sugar cookies (flour, butter, sugar, egg) made with amaretto liqueur, whereas amaretti are almond macaroons.
Italian Amaretti Cookies
Adapted from Canadian Living
Preheat the oven to 400˚F, with the racks in the top and bottom thirds of the oven.
In the bowl of a mixer, place:
2 egg whites
Beat with the whisk attachment until soft peaks form.

With the mixer still going, add by the spoonful:
1 cup granulated white sugar
Continue beating until stiff, glossy peaks form. Stir in:
1 tbsp amaretto liqueur (or 1/2 tsp almond extract)

With a spatula, fold in:
2 1/2 cups ground almonds
The batter should be quite stiff.

Drop the batter in rounded tablespoons on parchment paper-lined baking sheets, about 2 inches apart. Sprinkle the tops with granulated sugar.

Bake in the top and bottom thirds of the preheated 400˚F oven for about 20 minutes, rotating the pans after 10 minutes, until the cookies are golden brown and firm to the touch.
Cool on a rack and store in an airtight container, layered between waxed paper.