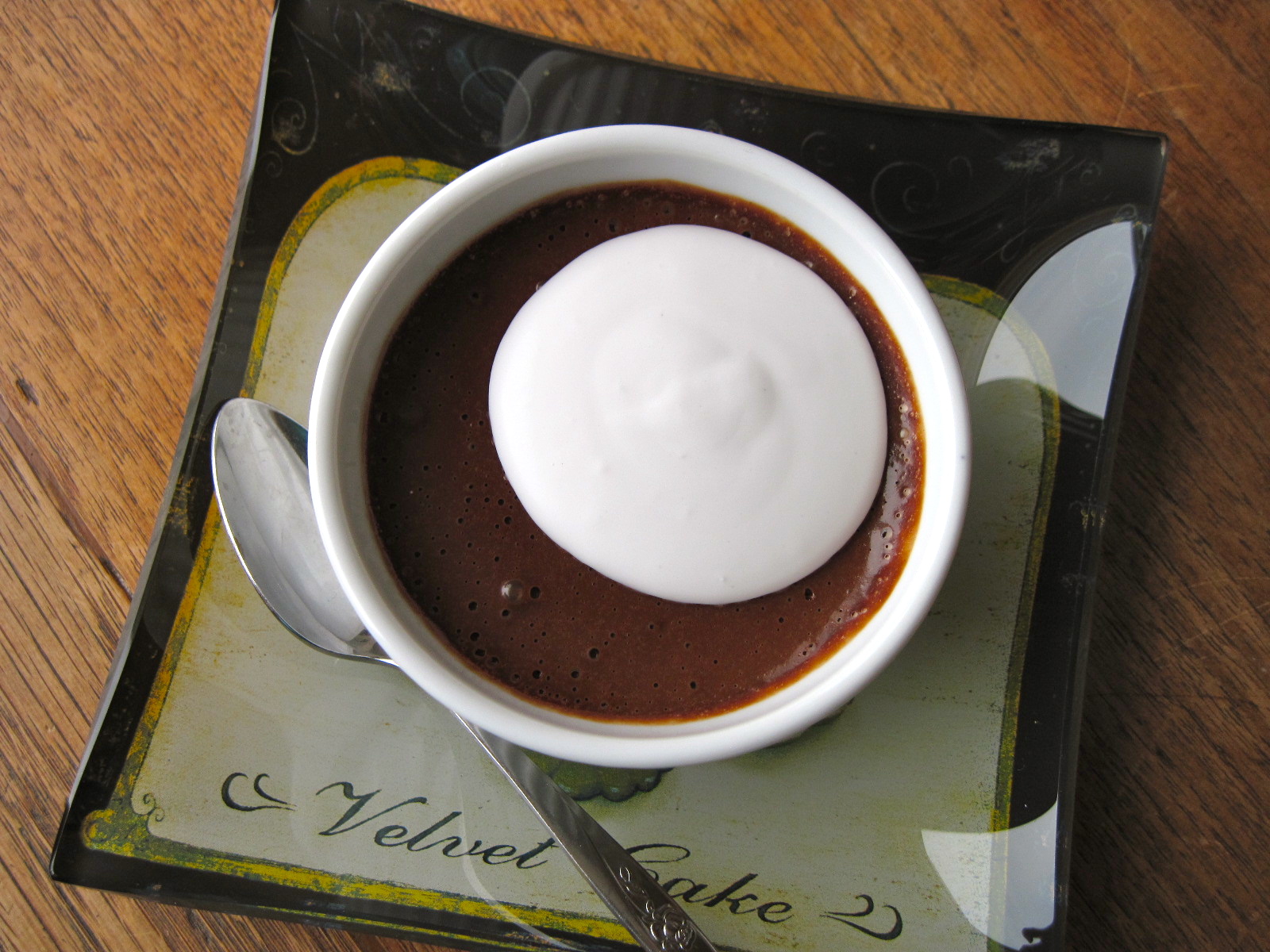 Aka, The Easiest Dessert Ever.
When I was at home suffering from the plague last week, I had a major craving for chocolate, specifically something rich and creamy and easy. These chocolate pots de crème satisfy all of those criteria: throw some chocolate chips and eggs in a blender, blend with some steaming hot coffee, chill, and eat. Couldn't be simpler, or more decadent! I topped them with a little coconut cream (I didn't have any whipping cream) and they were totally delicious. It's a good thing I only discovered these recently, or I would have been making them once a week. Very dangerous.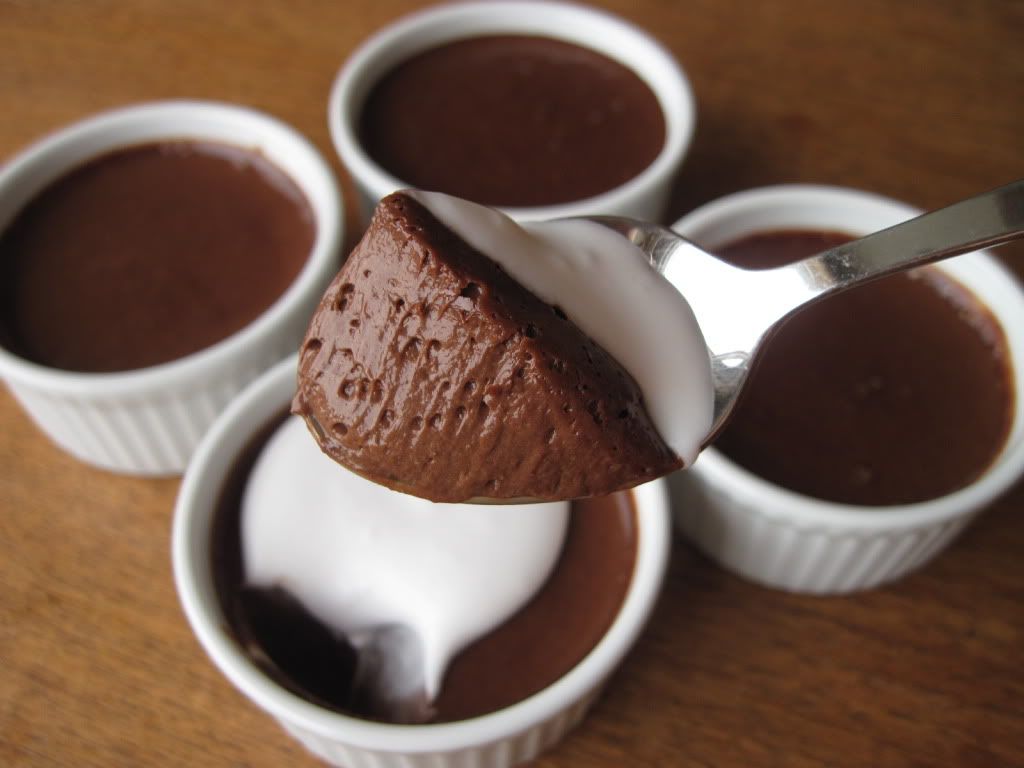 Technically, I don't think you can call these "true" pots de crème, because they don't actually contain any cream, nor are they baked in a water bath. However, the flavour and texture are pretty much right on. The hot coffee serves to cook the eggs and imparts a little bit of coffee flavour, but mostly it just intensifies the chocolate flavour. I think you could use hot milk or cream instead of coffee and change up the dark chocolate chips for milk or white chocolate, and add whatever flavours you want (I added a pinch of cinnamon). I intend to do lots of experimenting with this one – it got rave reviews from everyone who tried it, and was waaaay too good not to make again soon! So if you need a quick chocolate fix, here you go: you can thank me later.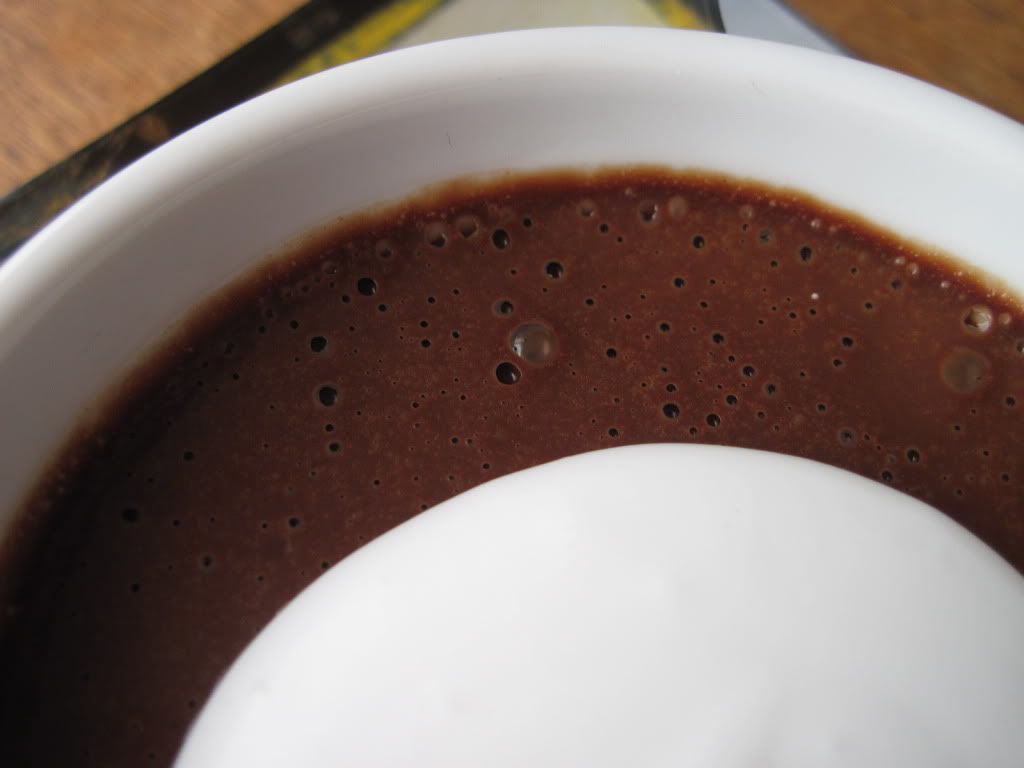 Chocolate Pots de Crème
Adapted from the Pioneer Woman. Makes 4 servings.

In a blender jar, combine:
6 oz semi-sweet chocolate chips
2 eggs
a small pinch of salt
1 tbsp or so of liqueur (I used French vanilla Kahlua)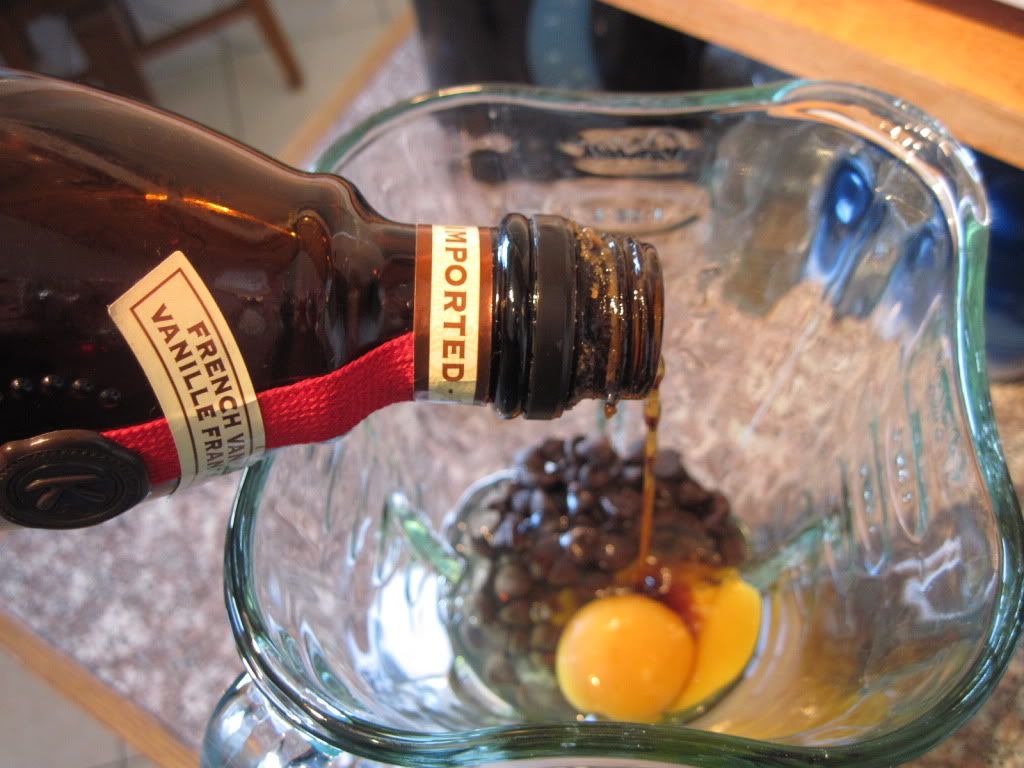 Put the lid on and blend to combine.
Pour in 1/2 cup very hot coffee and blend, blend, blend. You are supposed to pour the coffee in through the hole in the lid while the blender is going, but I'm not very good at reading instructions and just dumped the coffee in all at once, then put the lid back on and blended. It worked fine.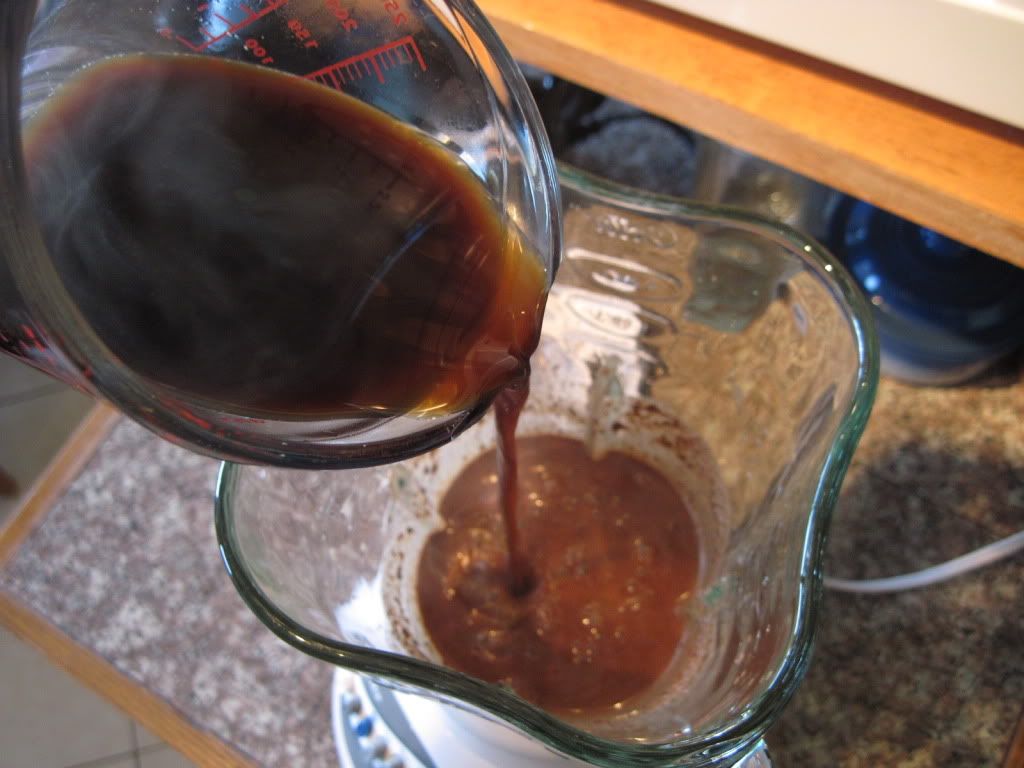 At this point you can also add a pinch of cinnamon or a dash of vanilla if you feel so inclined.
Pour the blended mixture into 4 small vessels of about 1/2 cup capacity.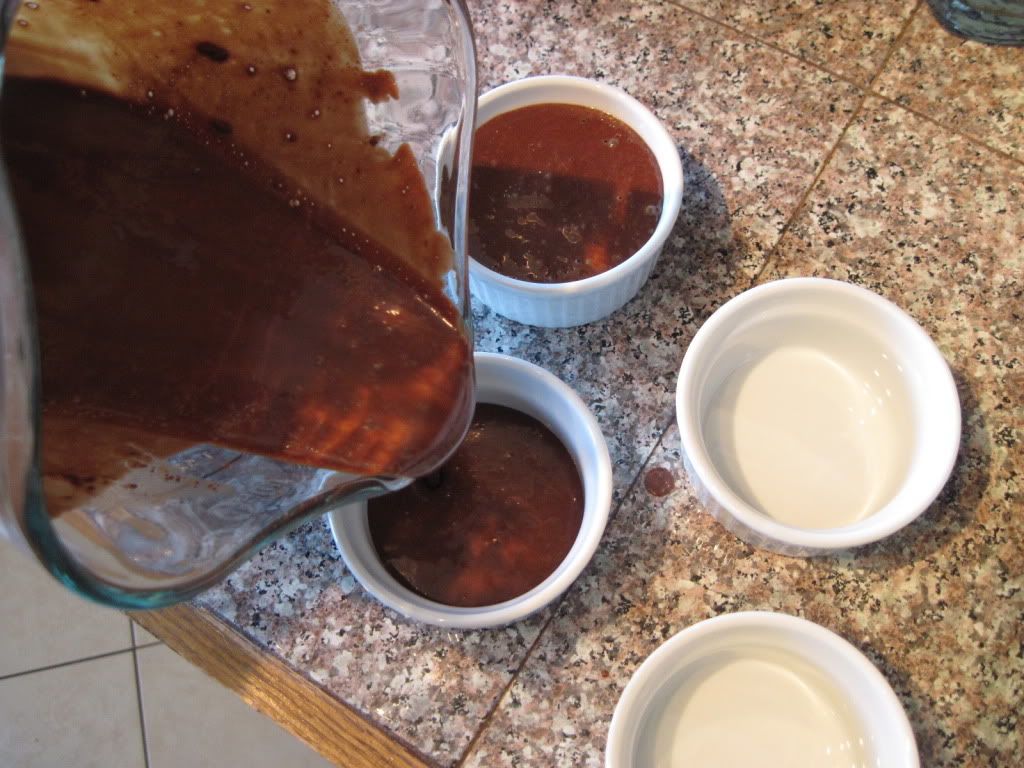 Chill them in the fridge for a few hours until cold and set. Top with lightly sweetened whipped cream (or coconut cream) and devour.