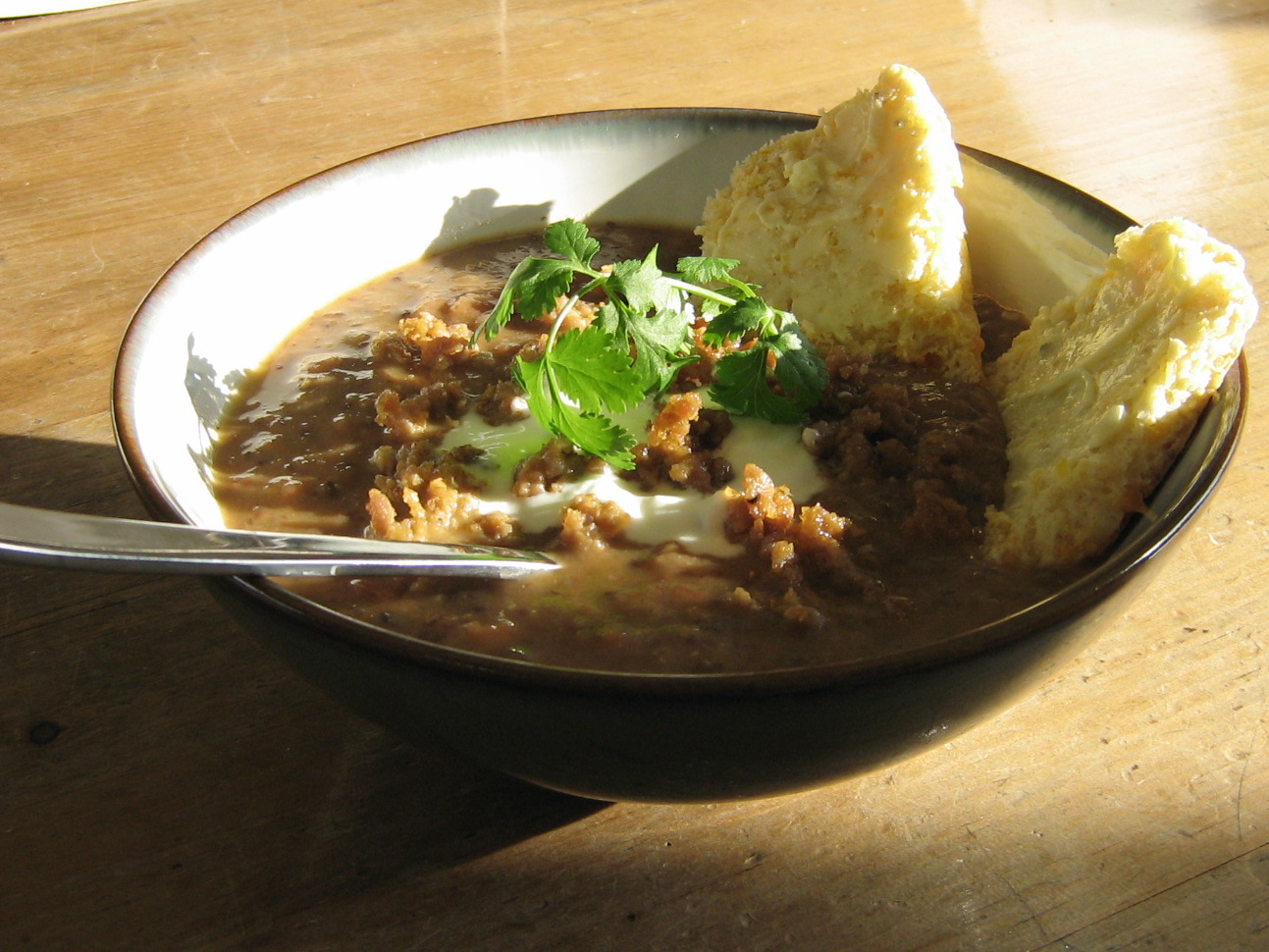 I'm a very enthusiastic fan of pretty much any Mexican-inspired food, especially if it involves smokey, spicy chipotle. Because this soup is both Mexican-ish and chipotle-enhanced, it has quickly become one of my favorites, and is frequently seen in the week-night meal rotation because it can be whipped together quickly with mostly just pantry items. It is flavoured not only with chipotle and orange, but also cumin, which may cause some people, upon entering the house while you're making this, to announce, "It smells like B.O. in here!". Cumin has that affect, sadly. Rest assured, however, that this soup does not taste like B.O.!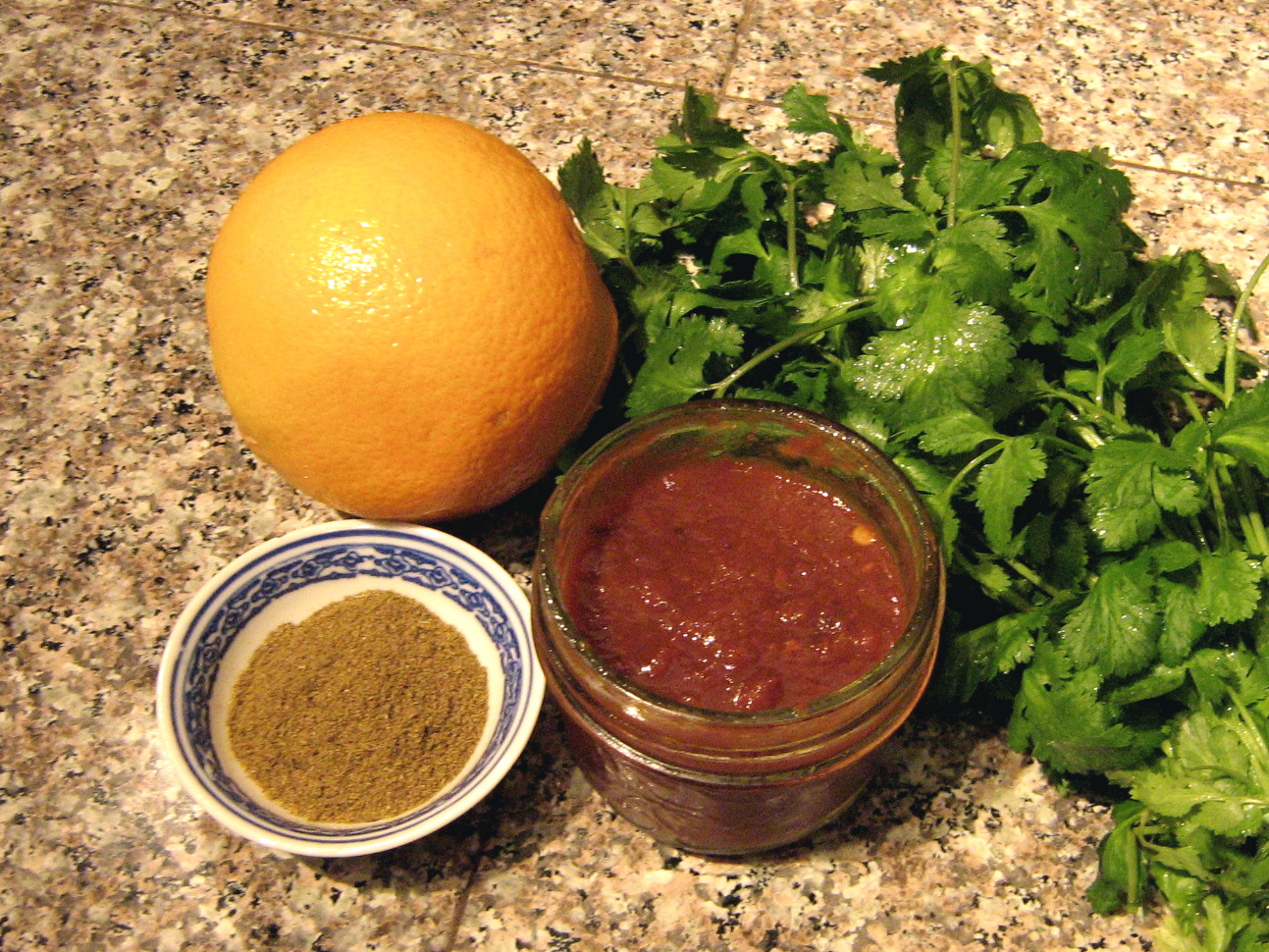 I was trying to be fancy for the blog and I was also feeding two carnivorous males, so I topped each bowl of soup with some crumbled cooked Chorizo sausage. It was nice but totally optional – I find this soup to be hearty enough with just a dollop of plain yogurt or sour cream and a sprinkling of cilantro, or even totally unadorned. Regardless of how dressed-up or dressed-down you decide to go, this is a great winter meal: warm and satisfying, with enough spice to bring your taste-buds out of hibernation – and did I mention easy?!
Black Bean Soup with Chipotle and Orange
Adapted from Hollyhock Cooks (thanks for sharing, Mum!). Makes about 6 servings. The recipe can be halved, but it tastes even better the next day so why not make the whole thing and enjoy the leftovers?
In a Dutch oven, heat 2 tbsp olive or vegetable oil over medium heat. Add:
2 cups finely chopped carrots (about 2 large carrots)
2 cups finely chopped onion (about 1 large onion)
2 cloves minced garlic
Sauté the vegetables for about 5 minutes, until starting to soften.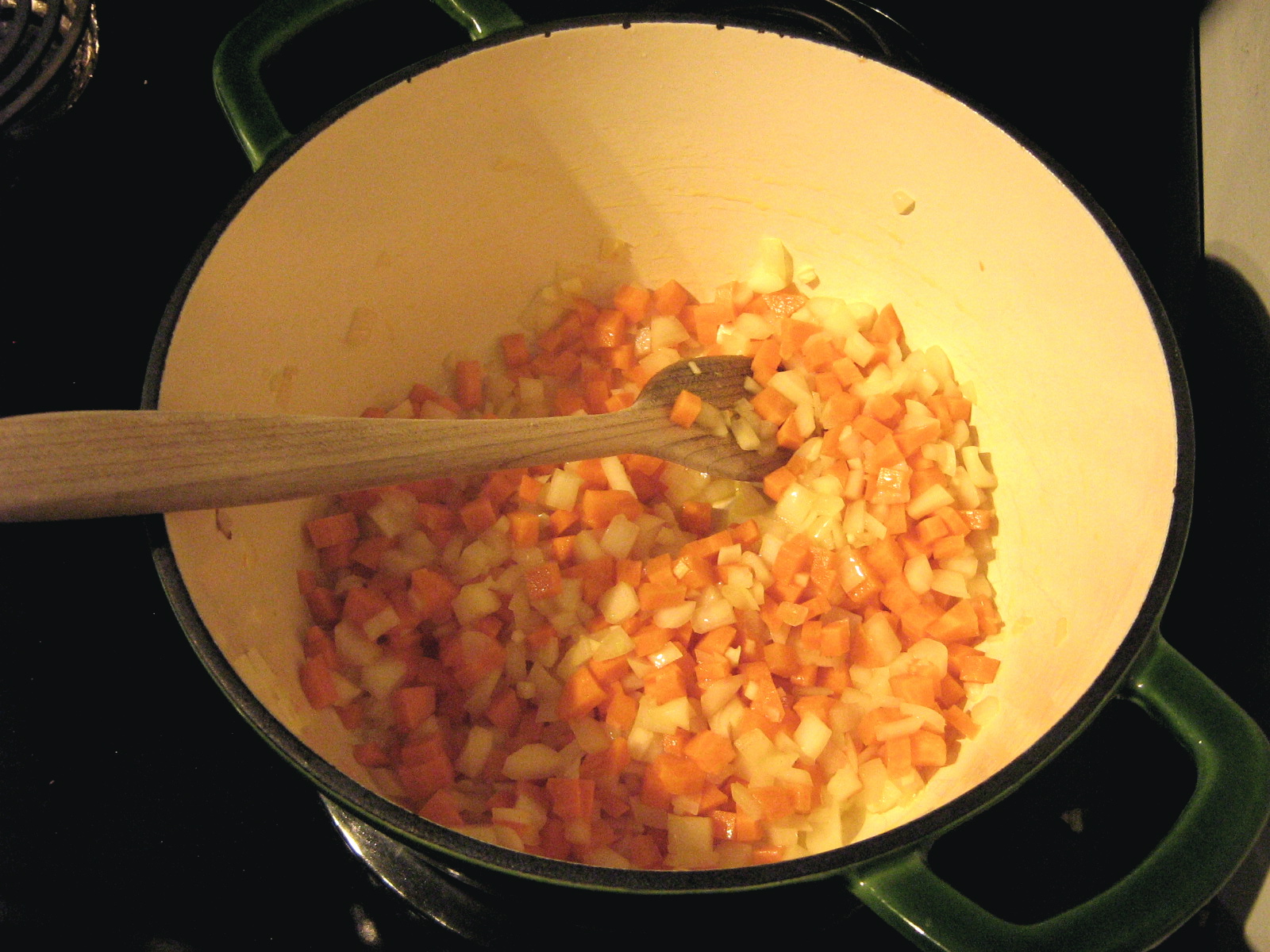 Add:
1 tsp salt
2 tsp chipotle purée (or 1 chipotle chili in adobo sauce, finely minced)
2 tsp cumin
Stir and cook for 5 more minutes.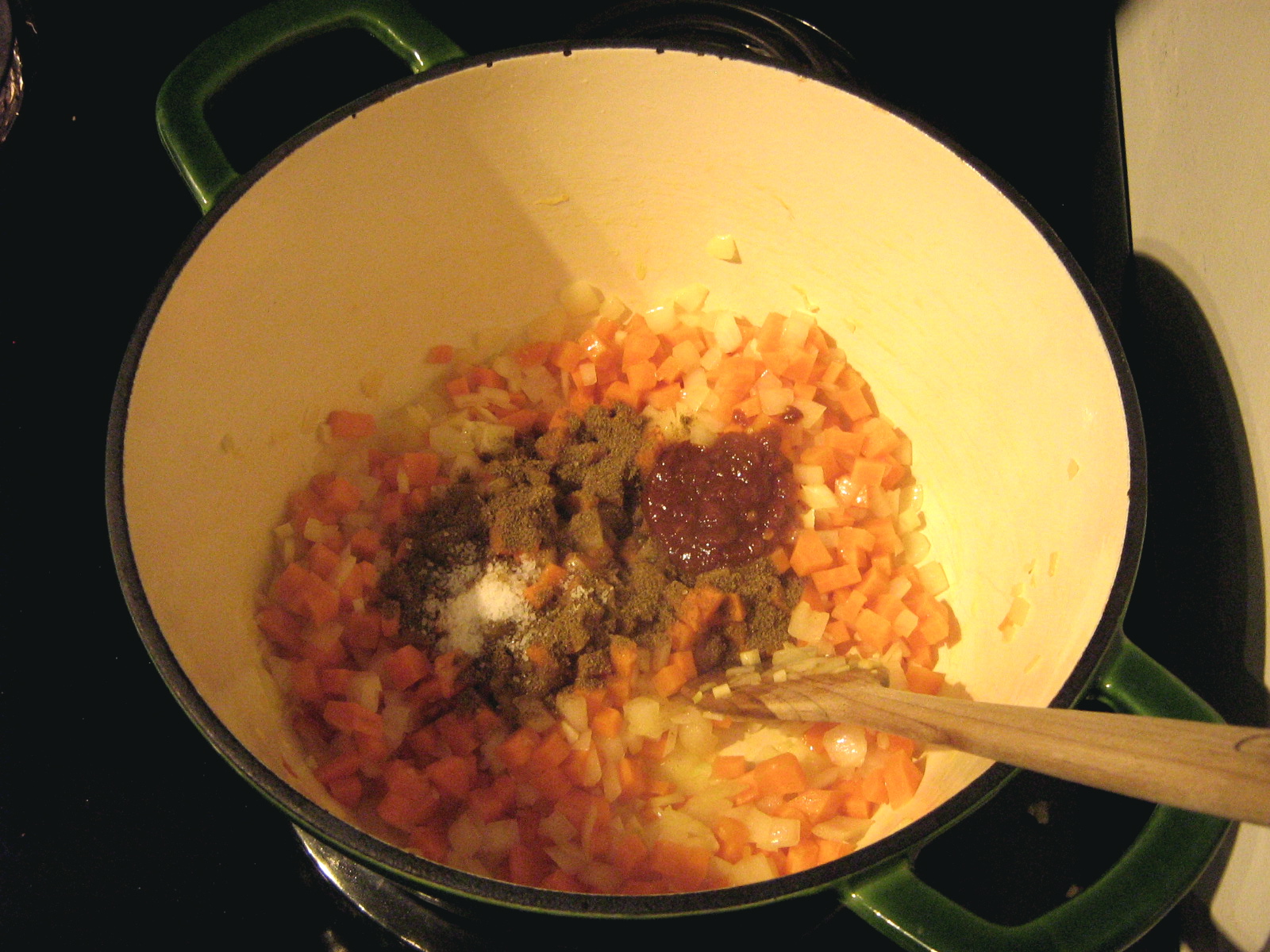 Add:
2 x 540 ml cans black beans, rinsed (or 4 cups cooked)
4 cups water or stock (vegetable or chicken)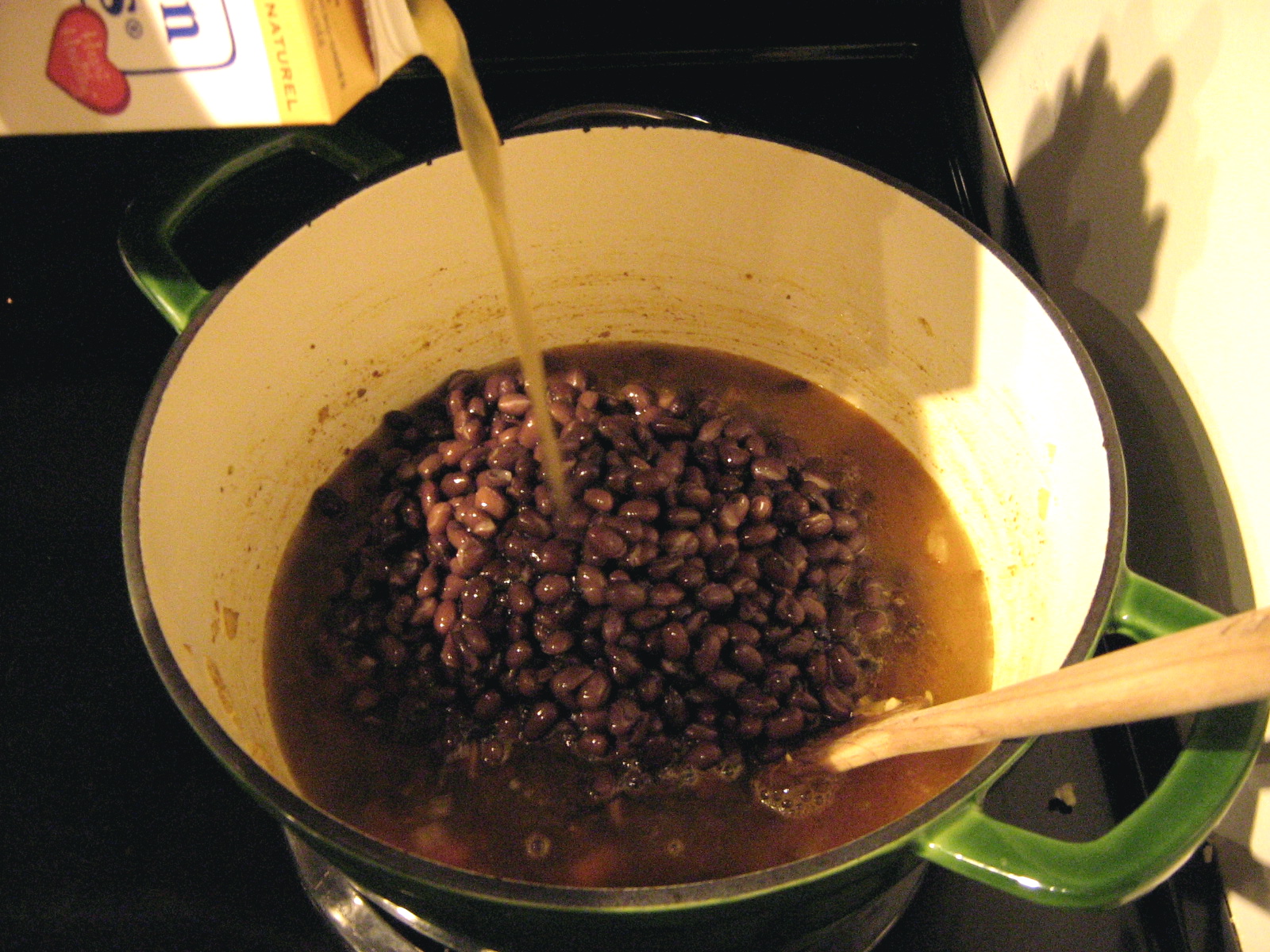 Stir, cover, and bring to a simmer. Simmer for 30 minutes on low heat.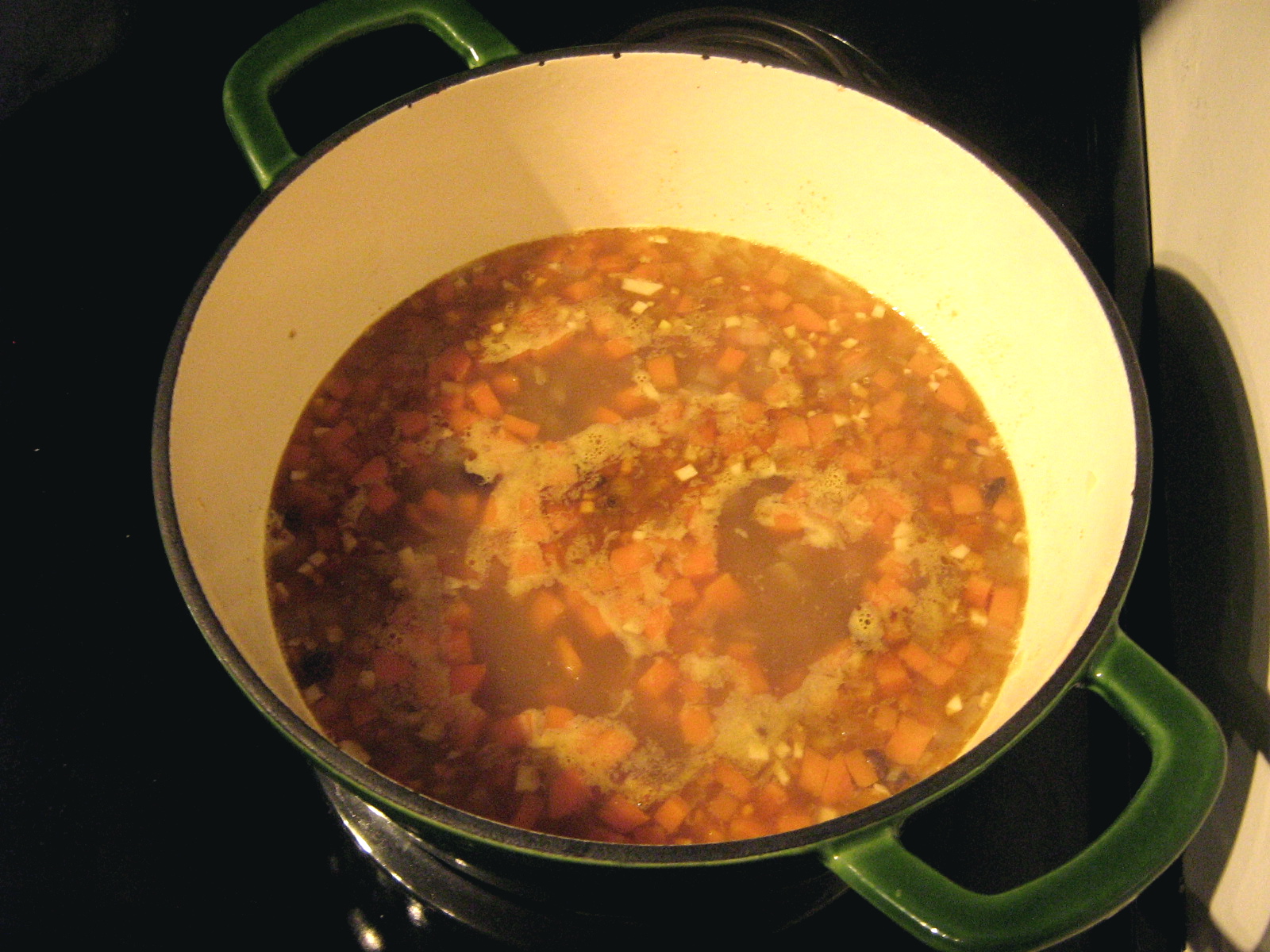 After 30 minutes, use an immersion blender to partially purée the soup to a still-chunky consistency (or transfer half of the soup to a blender and purée, then return to the pot).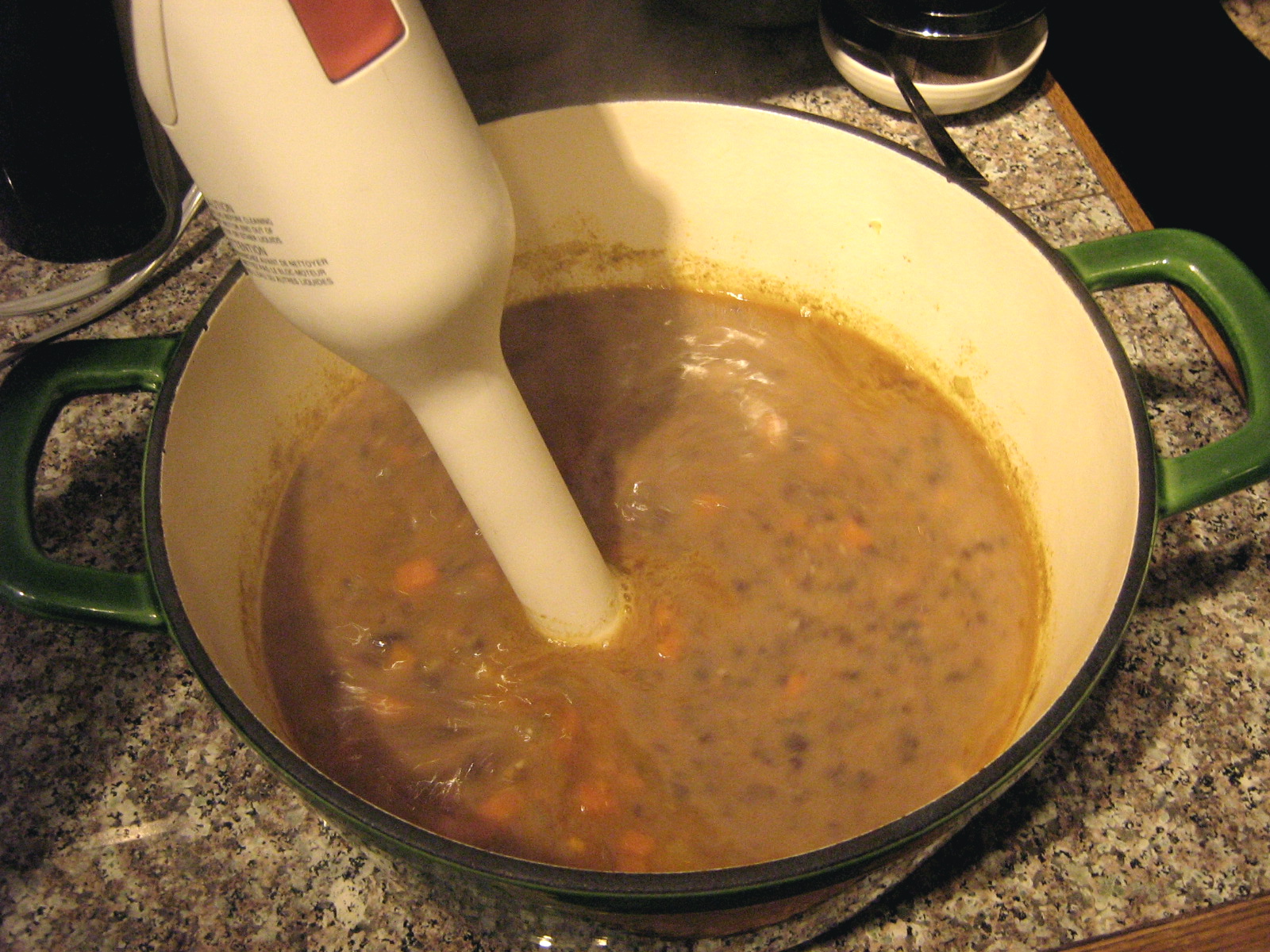 Stir in:
1 x 796 ml can diced tomatoes, drained (or 3 cups chopped fresh tomatoes)
1/2 cup fresh orange juice (concentrate will work too!)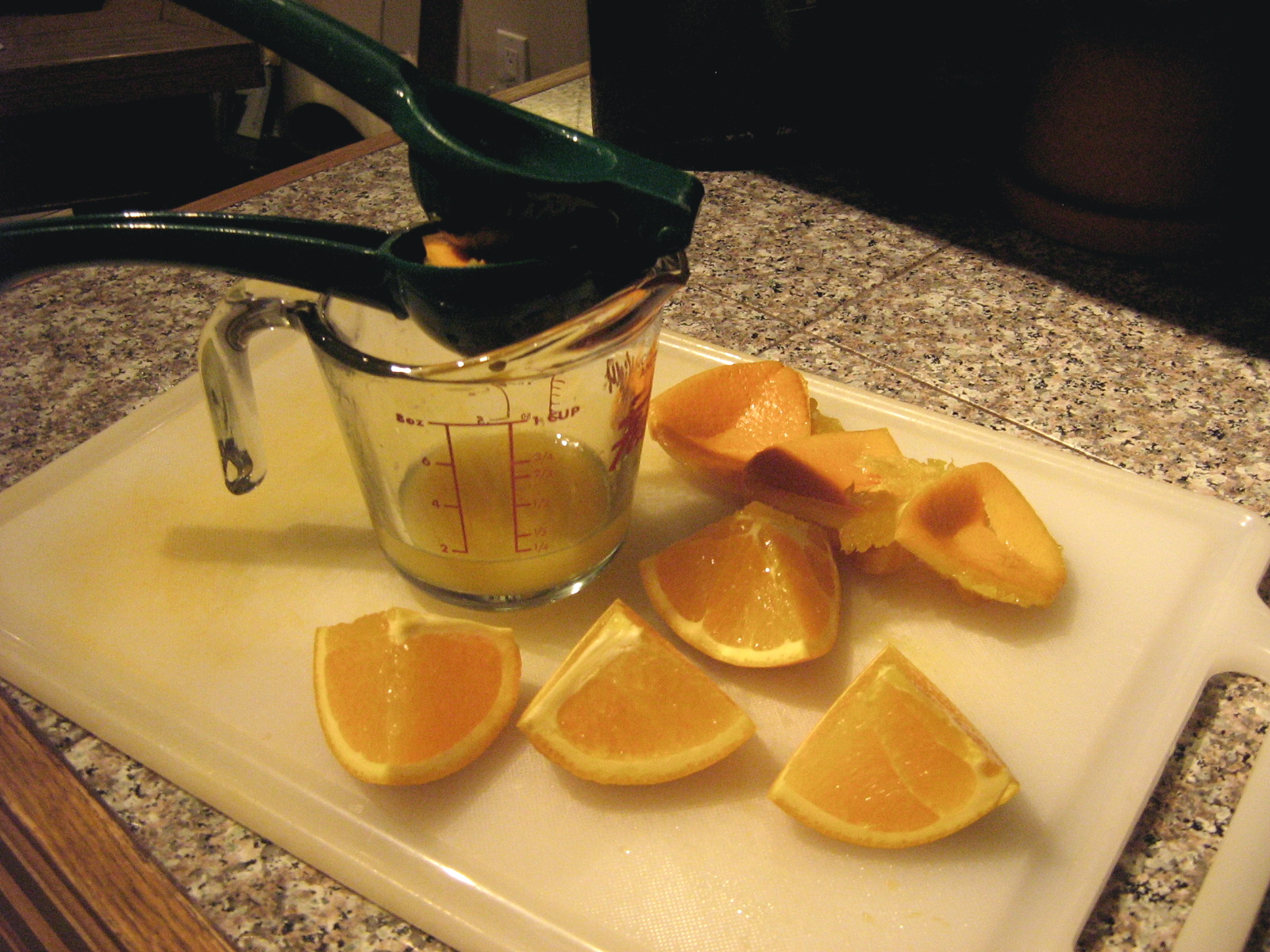 Reheat the soup and season with salt and pepper.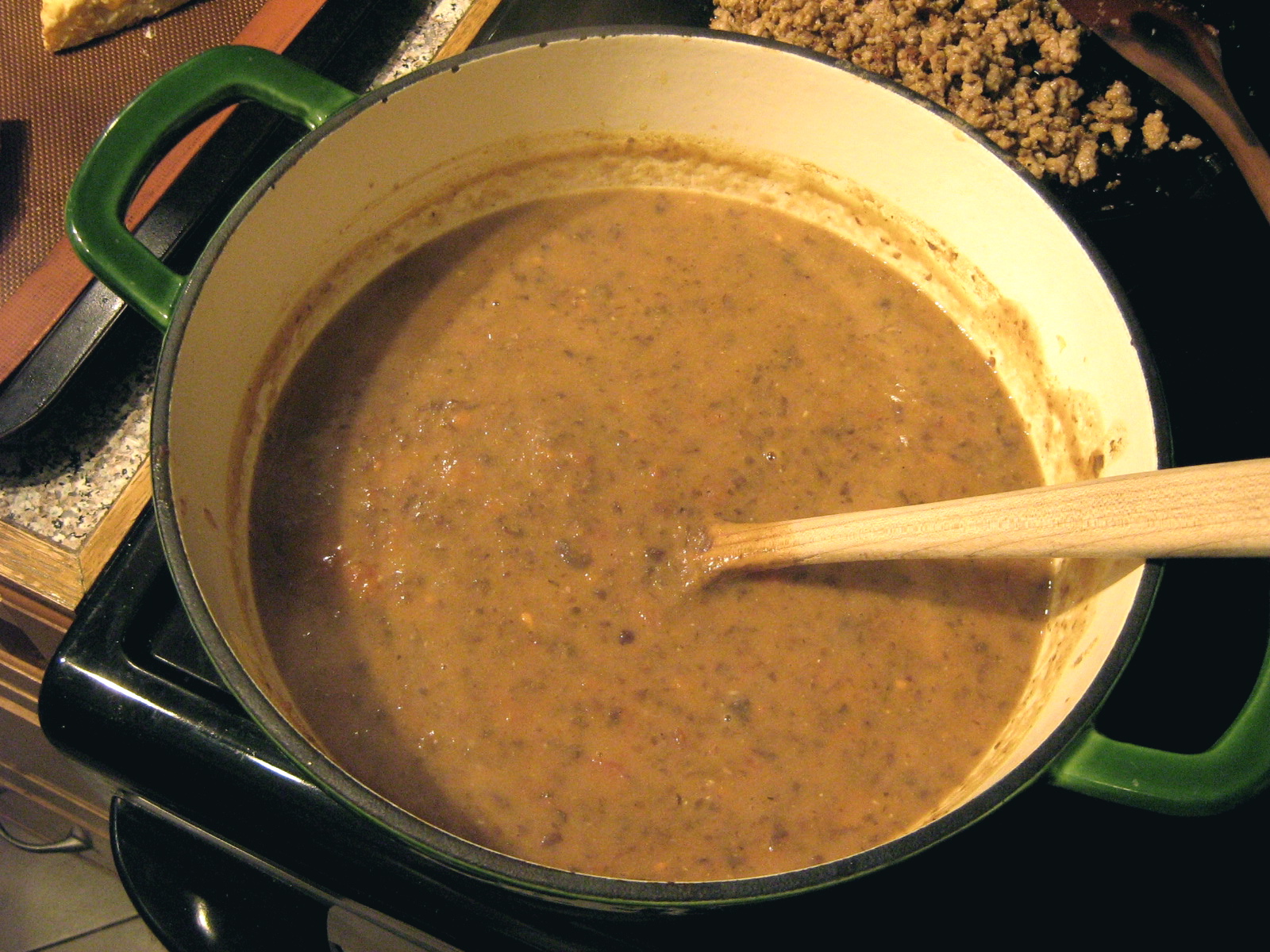 To serve, top with any/all/none of the following: a dollop of sour cream or plain yogurt, crumbled cooked Chorizo sausage, cilantro. I made cornmeal biscuits to serve with it, which were made from my Home Ec Scones recipe by using 1/3 cup cornmeal + 2/3 cup flour and adding a handful of grated cheddar.