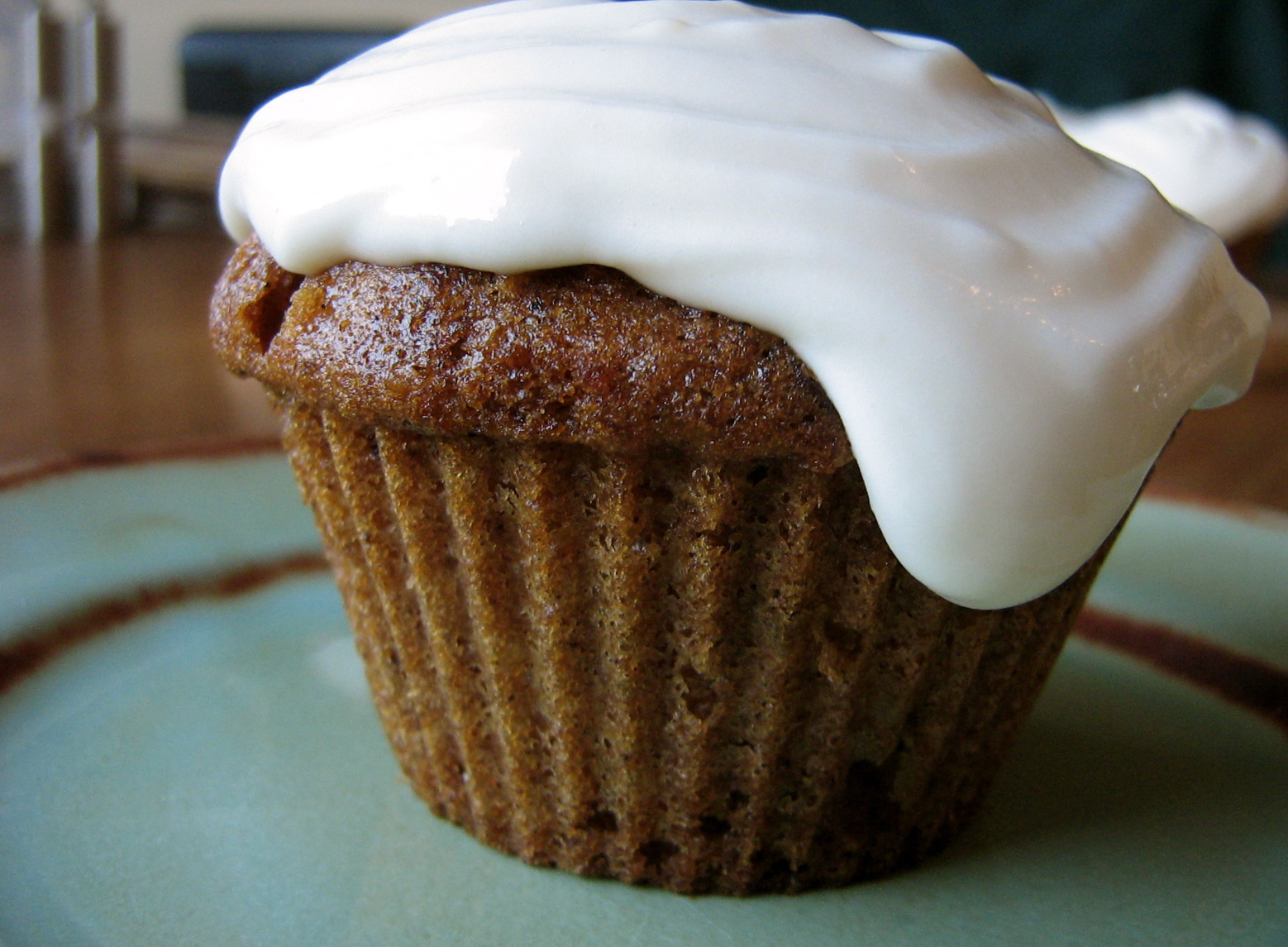 We were supposed to visit Nate's parents for his mum's birthday a few weeks ago, and Nate asked me to make a birthday cake, which I happily agreed to. Sadly the visit got canceled, but I already had my heart set on carrot cake, so I made it anyway as cupcakes rather than a layer cake. This is the carrot cake recipe from the rebar cookbook, and it is the best carrot cake I have ever had. I like my carrot cake with lots of stuff in it, and this one delivers: carrots, coconut, pineapple, pecans, and dates, along with a good hit of spices. Moist, crumbly and delicious – this is definitely a cake that requires a fork and a napkin.
The icing that goes along with it in the cookbook is an incredibly sweet cream cheese white chocolate icing, but I decided to try this cream cheese frosting from smitten kitchen because it contains maple syrup, and in my mind, you can't go wrong with maple syrup! Unfortunately, things did not work out so well. I'm pretty sure I used all the right amounts of everything, but the frosting remained runny and soupy (albeit delicious – sound familiar?!) no matter how much extra icing sugar I added or how long I chilled it.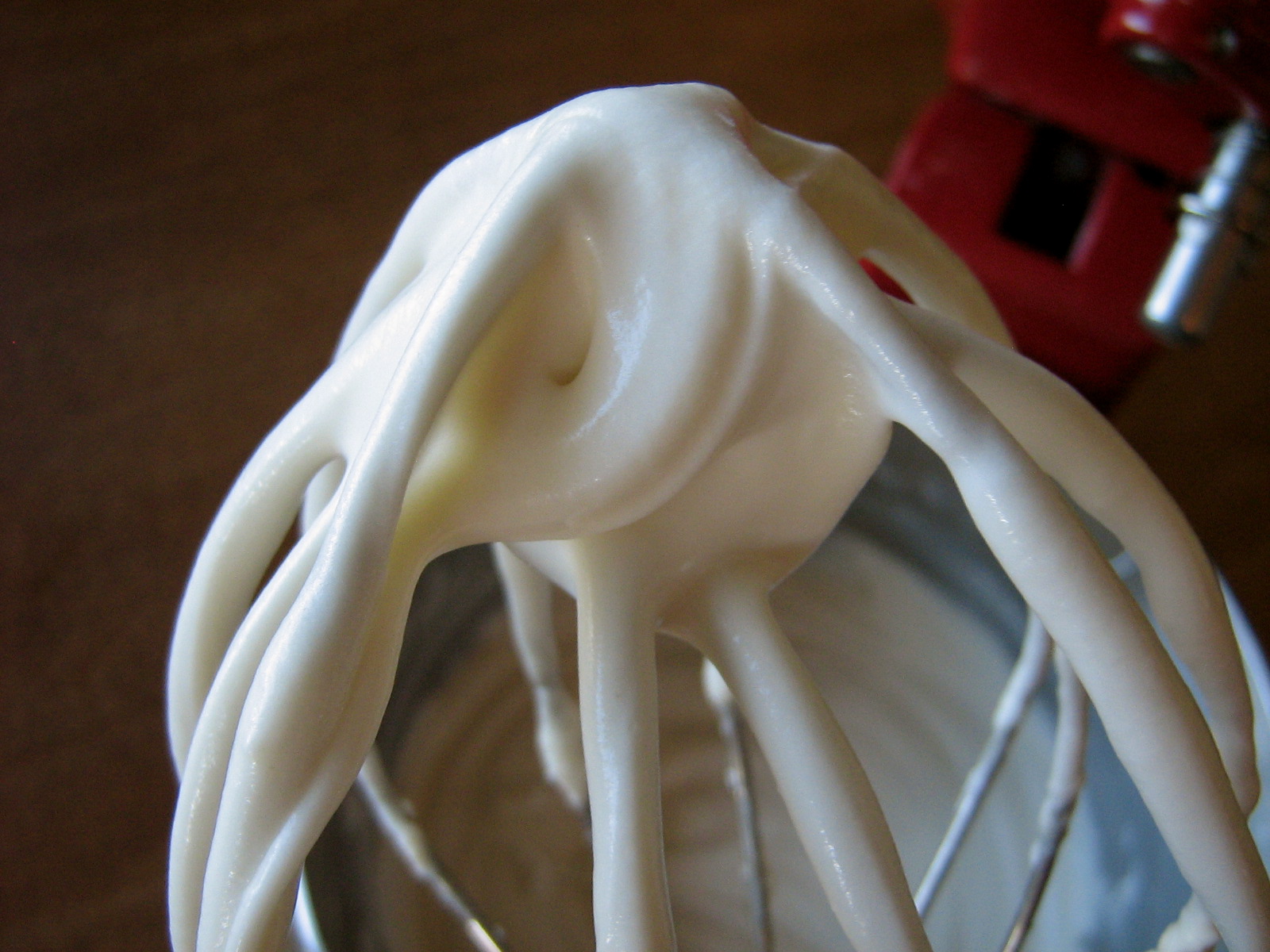 It tasted great – not too sweet, with a good tang of cream cheese, although not as much maple flavour as I was hoping for – but it just slid right off the cupcakes. I had to add double the amount of icing sugar to make it stay on at all, and even then there's no way I could have piped it into spikes like I was supposed to!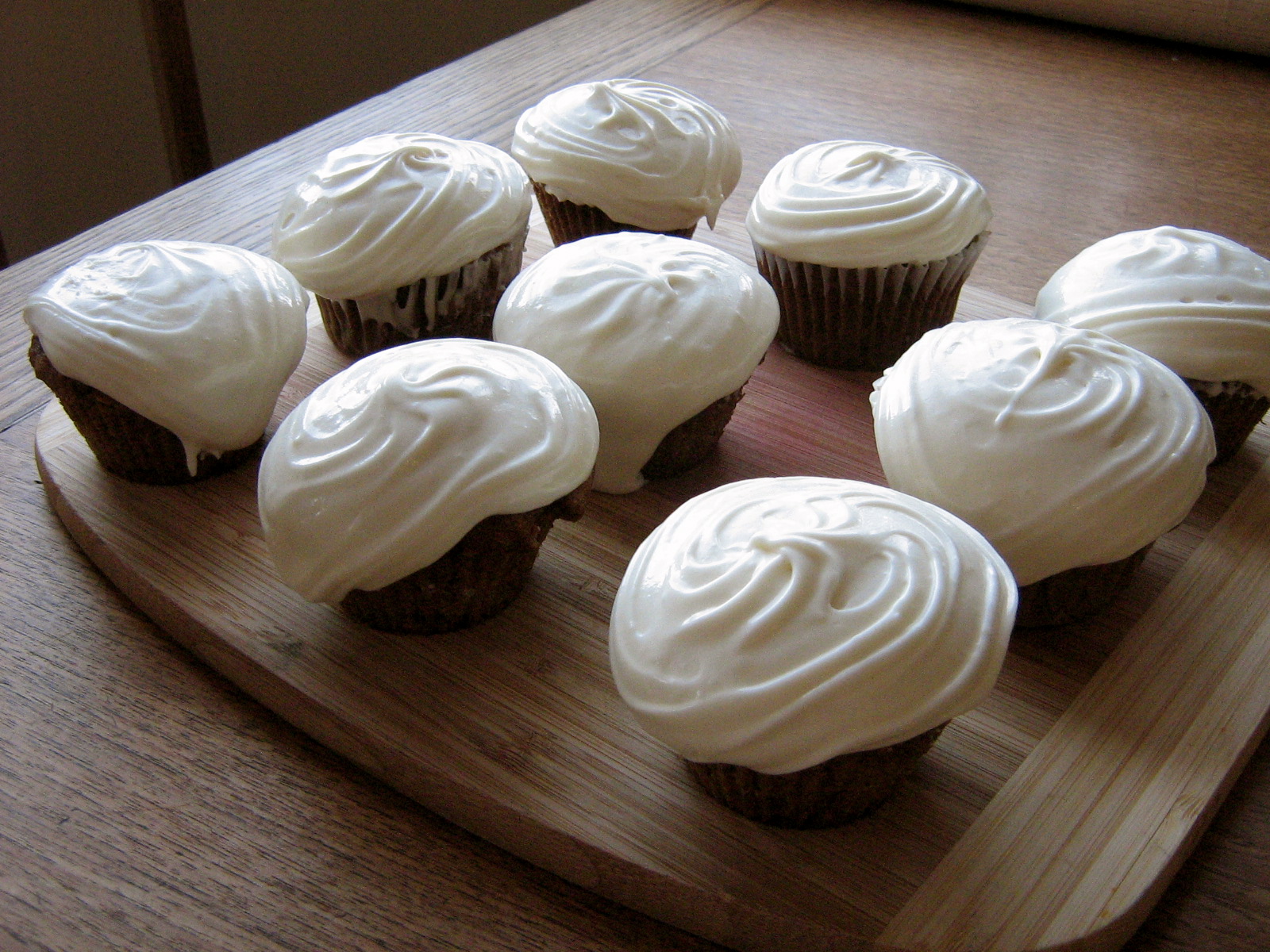 I must have bad cream cheese frosting mojo, because after this round the score is cream cheese frosting: 2, Korena: 0. (And I swear this was a completely different recipe and method than that damn wedding cake frosting!). Nonetheless, the cupcakes were (messily) enjoyed, and this is definitely a carrot cake to try. I am including the original cream cheese white chocolate icing because I know that it actually turns out. If you are brave, try the maple cream cheese frosting – maybe yours will work out better than mine did!
Happy Belated Birthday, Kathryn! I owe you a cake 🙂
rebar Carrot Coconut Cake
From the rebar modern food cookbook
Preheat oven to 350˚F. Butter and flour two 8″ round cake pans, or line 12 muffin tins with cupcake liners.
In a bowl, combine:
1 1/2 cups grated carrots
3/4 cup drained crushed pineapple
3/4 cup unsweetened shredded or flaked coconut
3/4 cup chopped pecans or walnuts
1/2 cup chopped dates

In another bowl, combine:
1 1/2 cups all purpose flour
2 tsp baking powder
1 tsp baking soda
1/4 tsp salt
1 1/2 tsp cinnamon
1 1/2 tsp ground ginger
1/2 tsp nutmeg
1/2 tsp allspice or cloves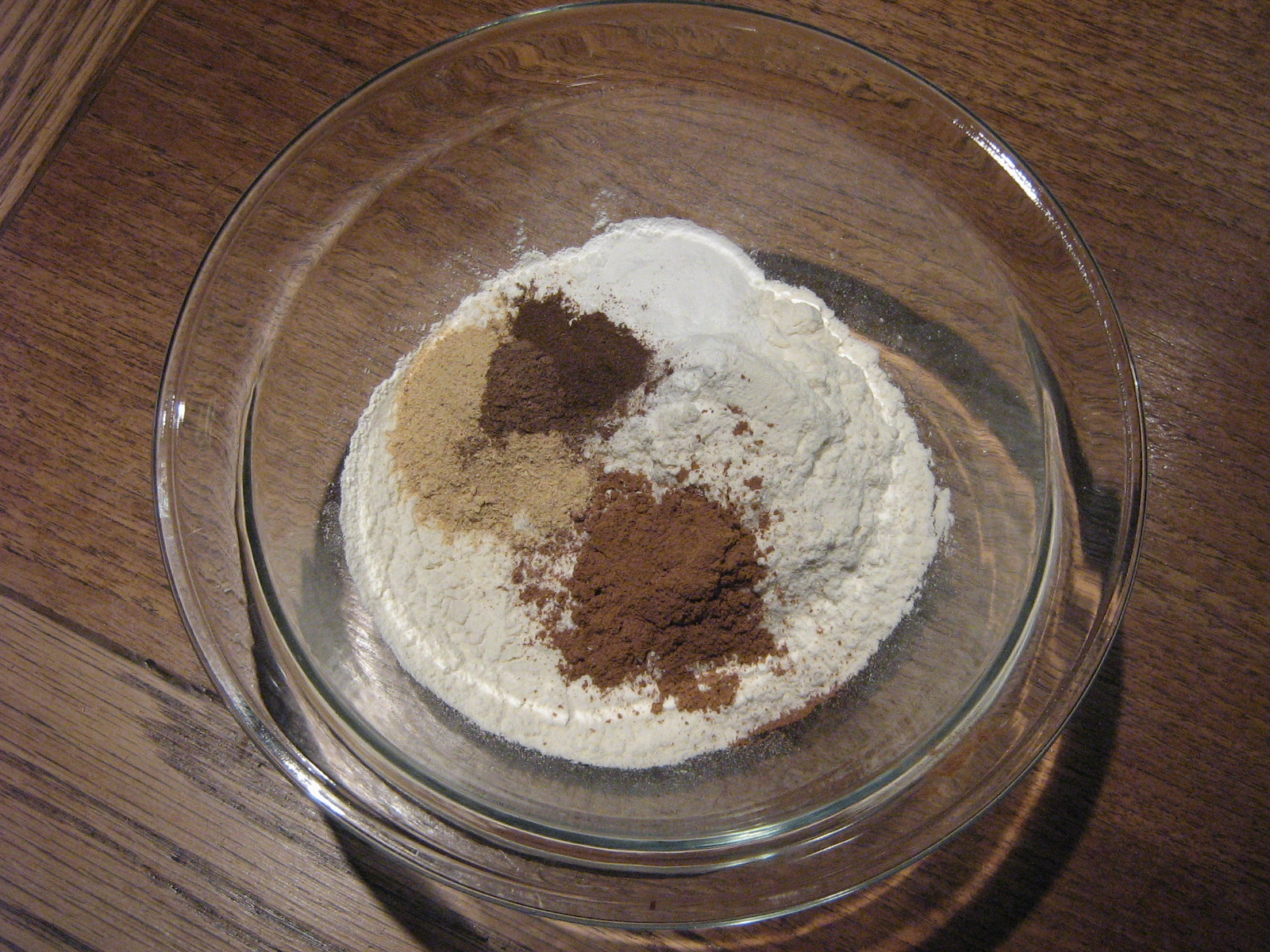 In the bowl of a mixer fitted with the whisk attachment, beat until light and fluffy:
3/4 cup brown sugar
1/3 cup white sugar
3 eggs
2 tsp vanilla

With the mixer on low, slowly pour in a thin stream down the side of the bowl:
3/4 cup vegetable oil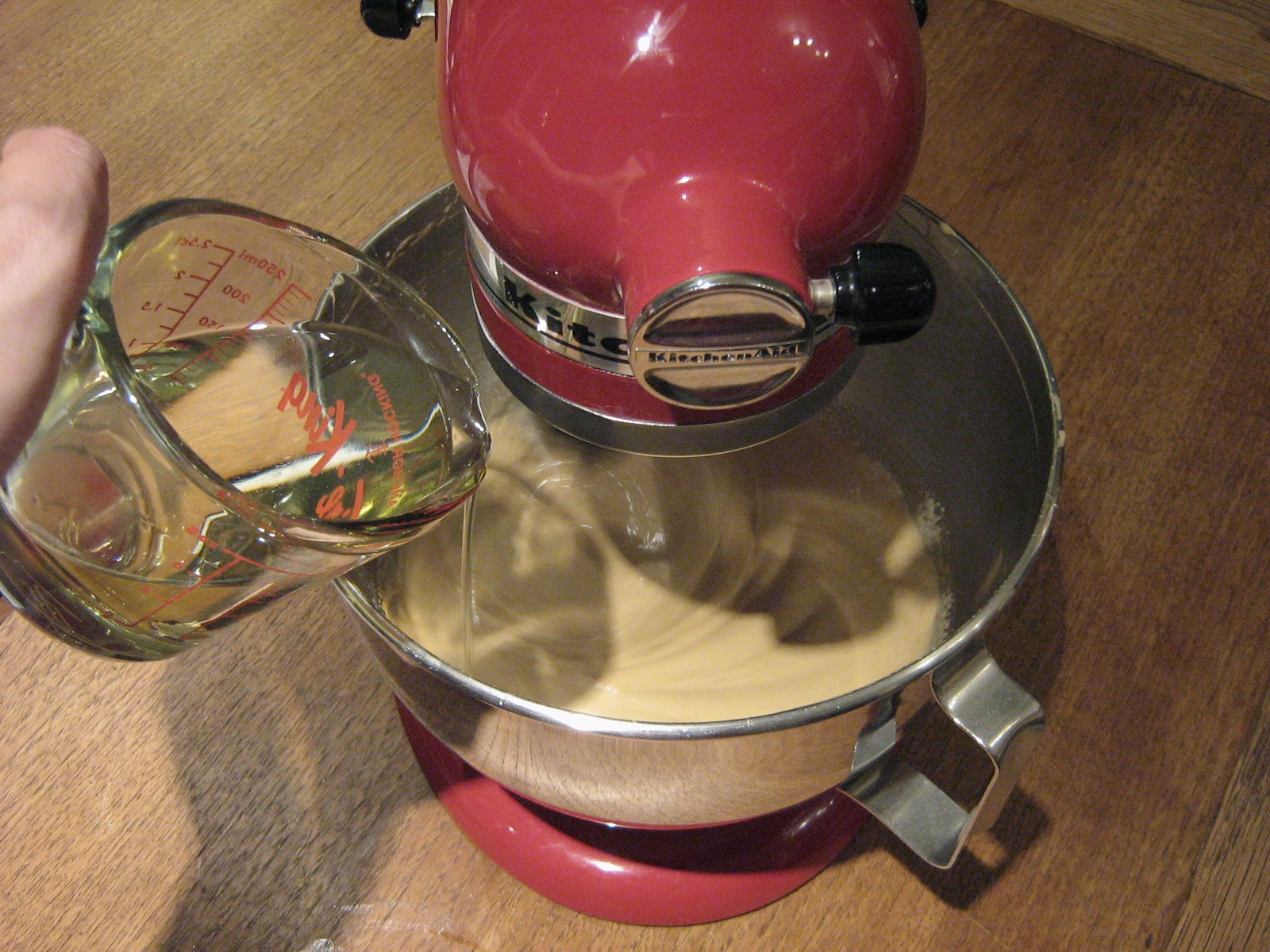 Mix to blend.
Gently fold the flour mixture into the egg mixture, then fold in the carrot mixture.

Scoop the batter into your prepared pans and bake at 350˚F for 25-30 minutes (cupcakes will still take at least 25 minutes), until a toothpick inserted in the centre of the cakes comes out clean. Cool in the pan for about 10 minutes, then remove and cool completely on a wire rack.

Frost when totally cool, and garnish with toasted coconut or nuts (pecans/walnuts), if desired.
Cream Cheese White Chocolate Icing
In the bowl of a mixer fitted with the paddle attachment, beat until smooth and fluffy:
8 oz brick cream cheese, soft
1/4 cup unsalted butter, soft
1 tsp vanilla
Add:
3 oz white chocolate, melted and cooled but still liquid
Scrape down the sides, then slowly add:
3 cups icing sugar
Beat on high for about 3 minutes, until the icing sugar is well mixed and the icing is fluffy. Makes enough to frost 12 cupcakes, or fill and frost a two layer, 8″ cake.