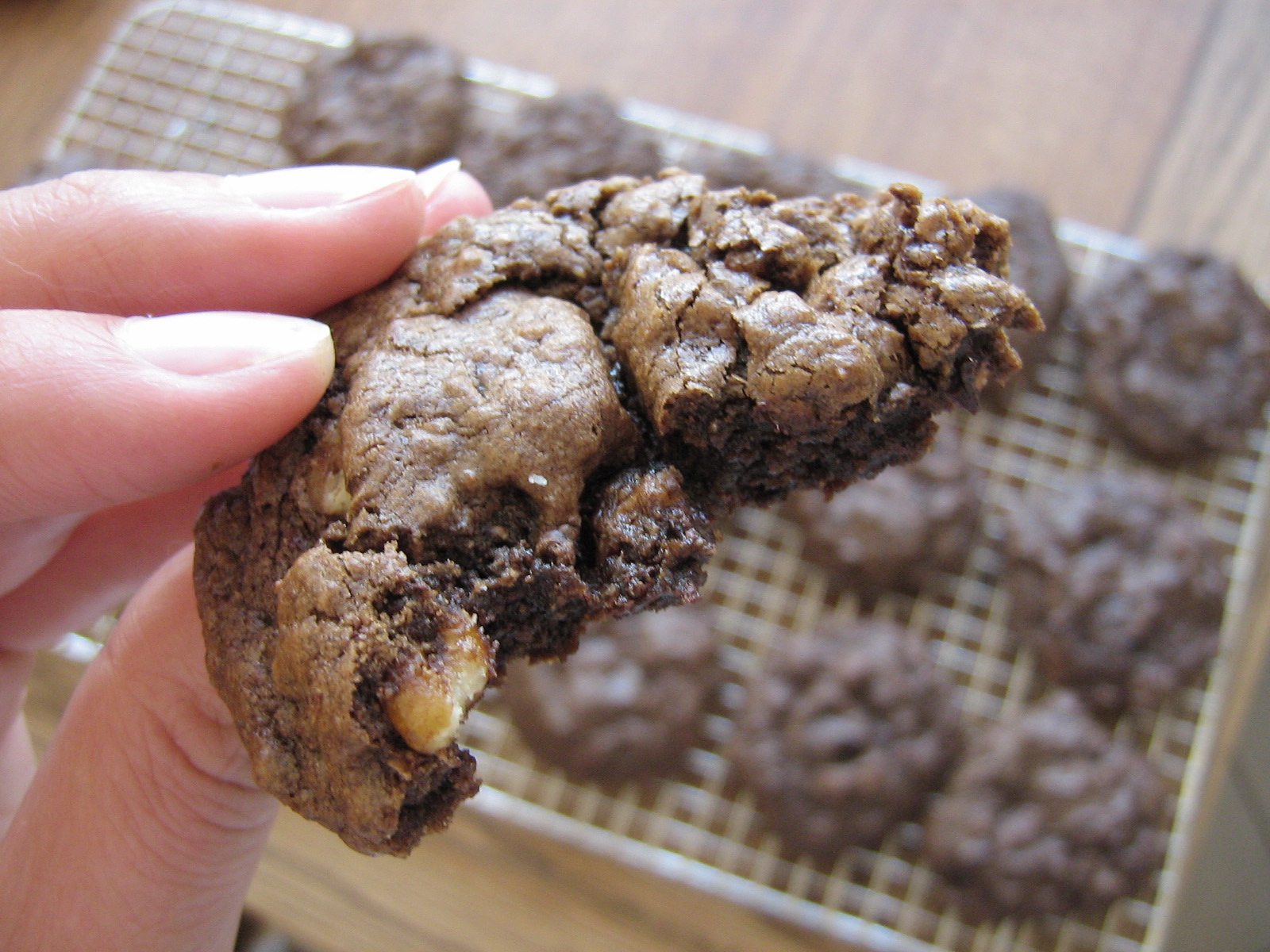 … these chocolate-mocha-nut cookies will satisfy it. And if you're like me, you crave chocolate on a near-daily basis. (This is why I exercise every day!) I was reminded of the awesomeness that are these cookies the last time I was on Salt Spring and Lynette's mum, Elaine (of banana bread fame), made them… and I knew I had to make them myself, and soon! Luckily I already had the recipe, it just took me nearly two weeks to get my act together and actually make them! But the wait was worth it. They are SO GOOD.
These cookies are super chocolatey, with a chewy, fudgy texture, a good hit of mocha, and a nice crunch from the nuts. One batch gave me 18 large cookies, and they barely lasted past the first day. Seriously, if they last longer in your house, I take my hat off to you and your iron-clad will power!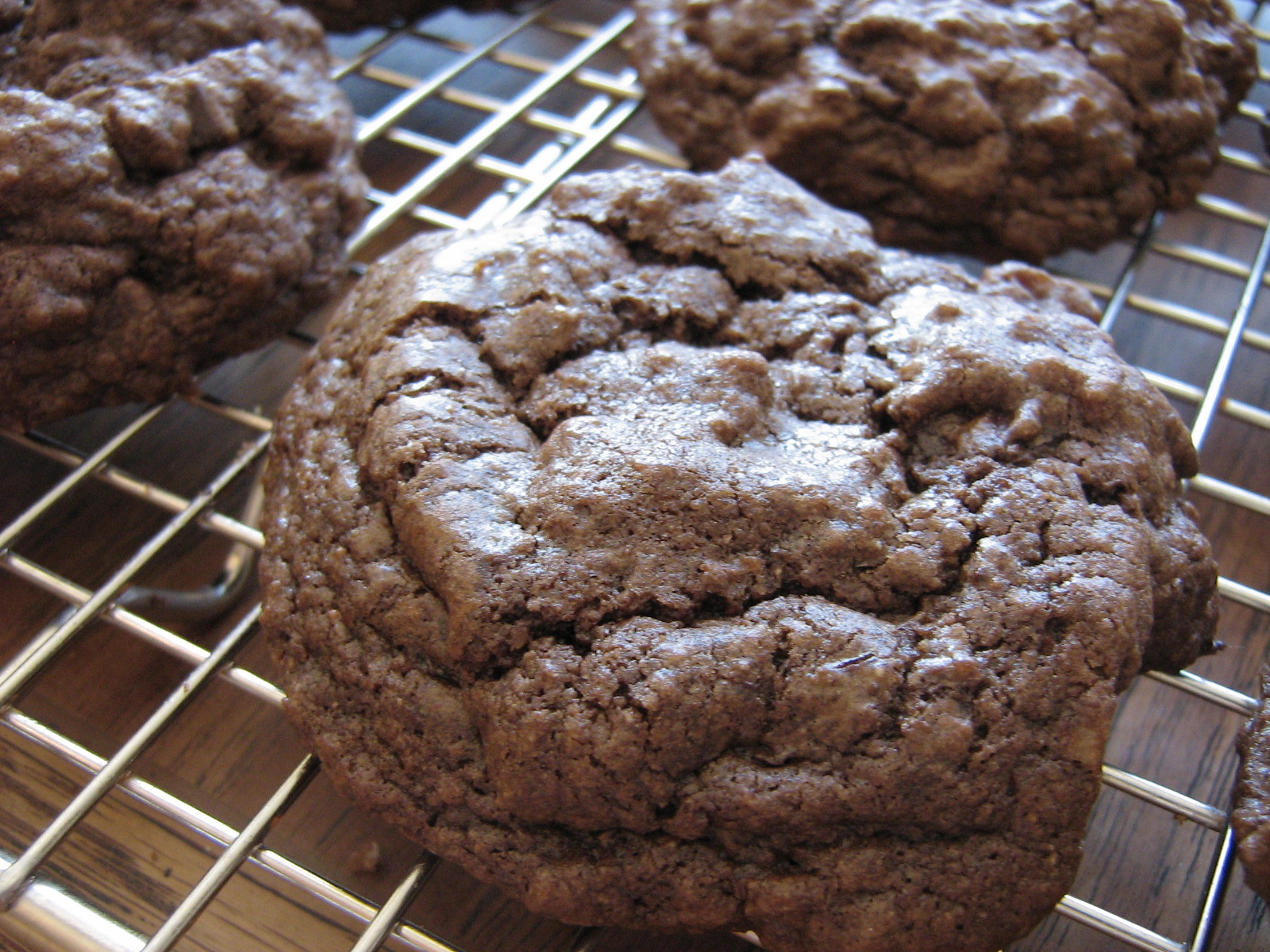 The original recipe calls for walnuts, but I've had these cookies with almonds, and I made mine with pecans, so use whatever you prefer. The only changes I made to Elaine's recipe were to toast the nuts and reduce the sugar by a little bit. I used chopped chocolate because I had a massive bar of dark chocolate in my baking cupboard, but chocolate chips are fine too. Now go make these!
Elaine's Mocha Nut Cookies
Preheat oven to 350˚F. Grease a cookie sheet, or line it with parchment paper or a silicon baking mat.
Melt:
1/2 cup chopped chocolate or chocolate chips
Set aside to cool to room temperature.
Combine:
2 tbsp instant coffee
2 tbsp boiling water
Dissolve coffee in water and set aside.
In a small bowl, combine the dry ingredients:
1 1/4 cups all purpose flour (I replaced 1/2 cup with whole wheat flour – it made me feel better about eating so many cookies!)
3/4 tsp baking soda
1/2 tsp salt
In a large bowl, cream together:
1/2 cup butter, soft
1/3 cup brown sugar
1/3 cup white sugar
coffee mixture
The mixture might look curdled, but don't worry. Add:
1 egg
melted chocolate
Beat until creamy.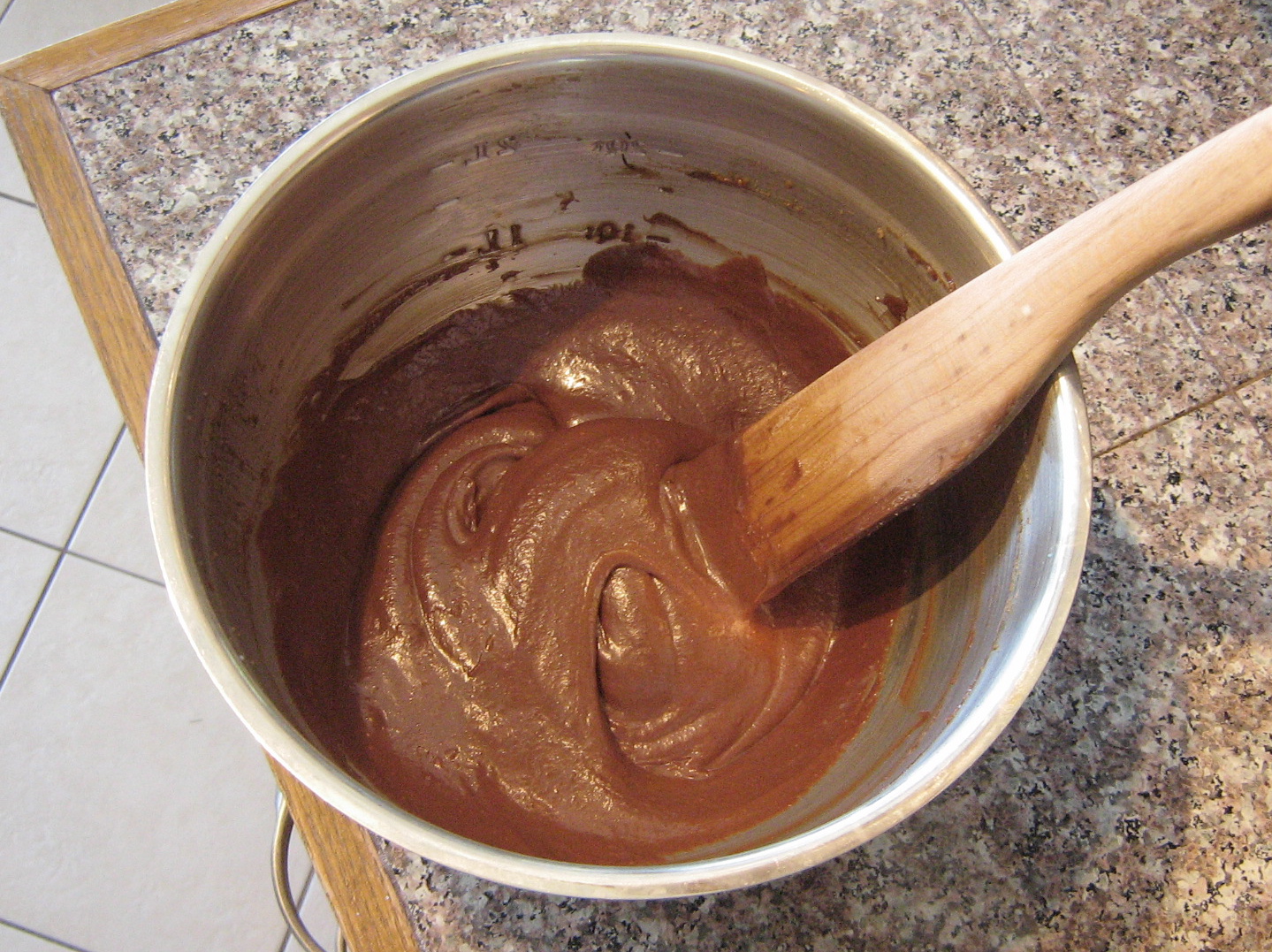 Stir in the dry ingredients, then fold in:
1 1/2 cups chopped chocolate chunks or chocolate chips
1/2 chopped toasted nuts (walnuts, almonds, pecans)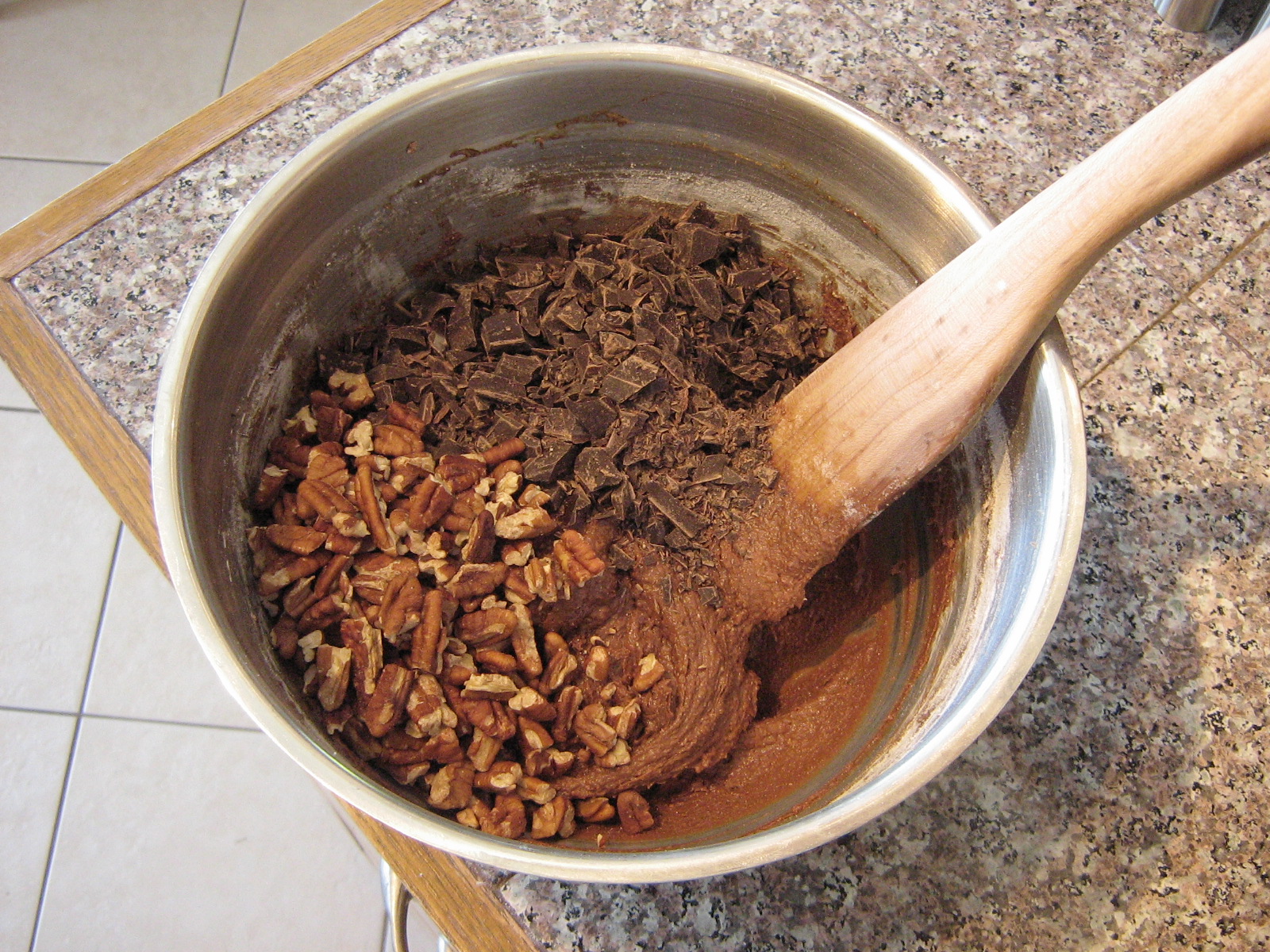 Drop by large round tablespoons a few inches apart onto the prepared cookie sheet.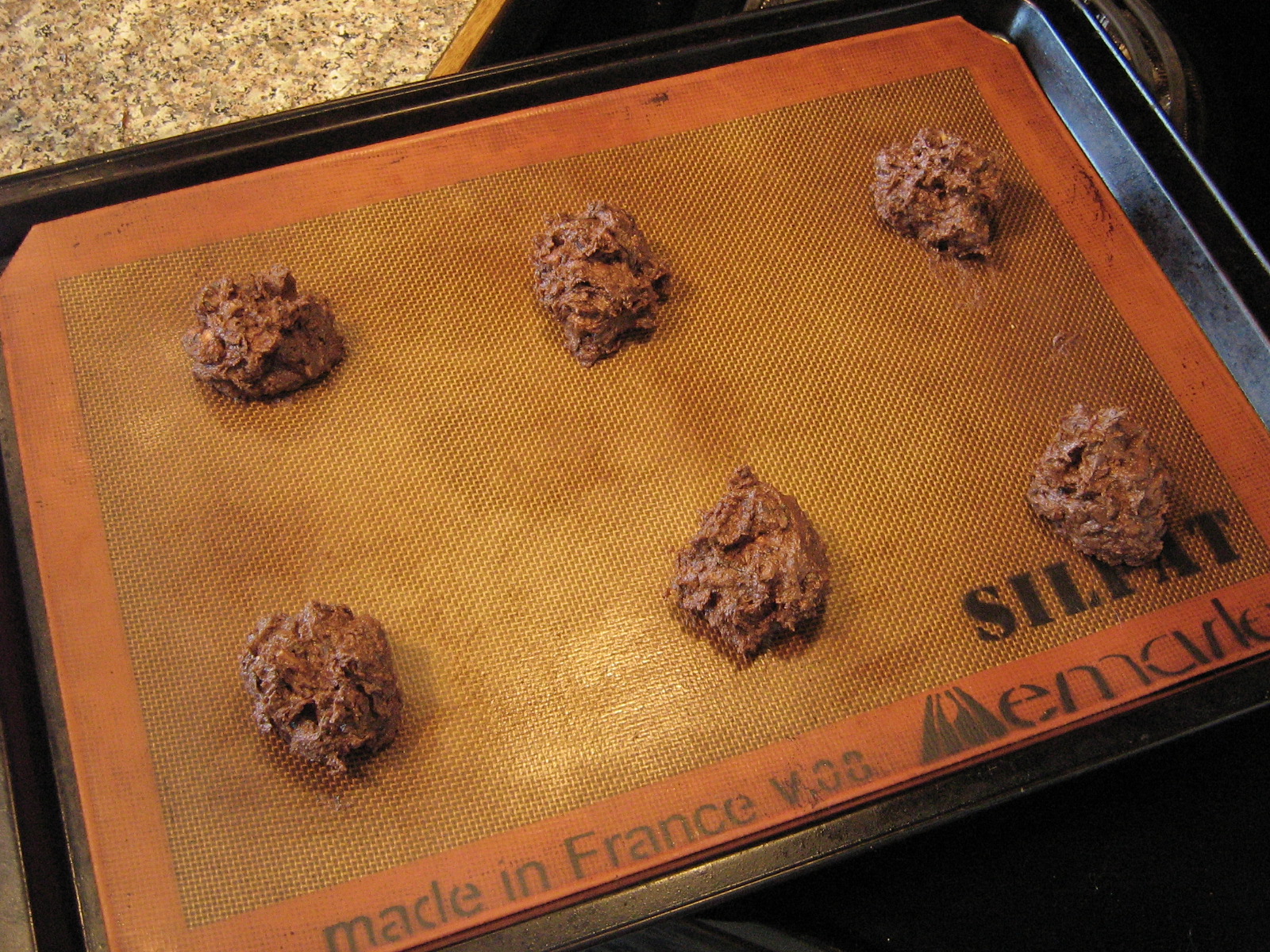 Bake at 350˚F for 10-12 minutes. The tops should still be soft and the edges just starting to get crisp.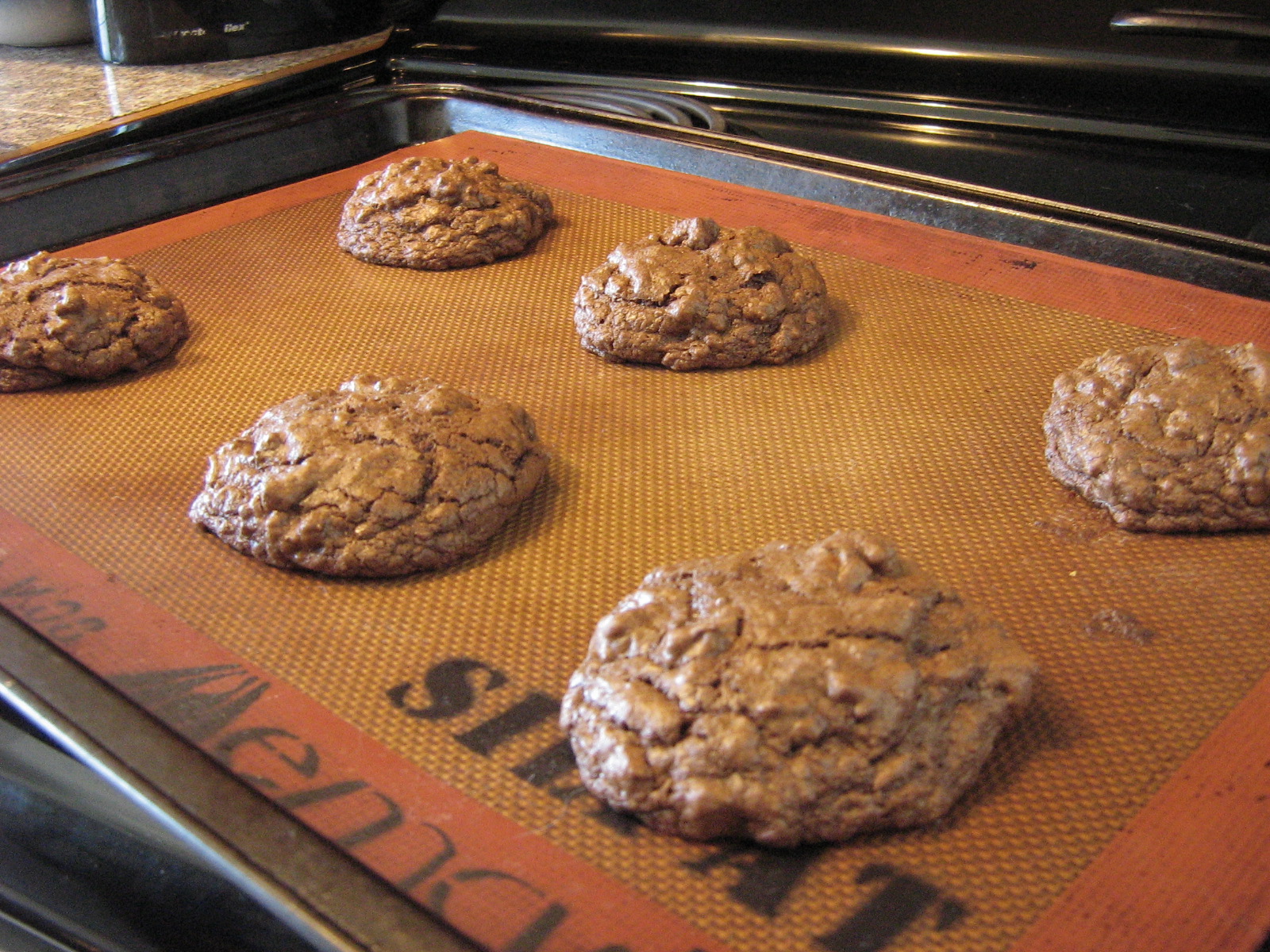 Let the cookies stand on the cookie sheet for a few minutes to firm up before removing to a rack to cool completely.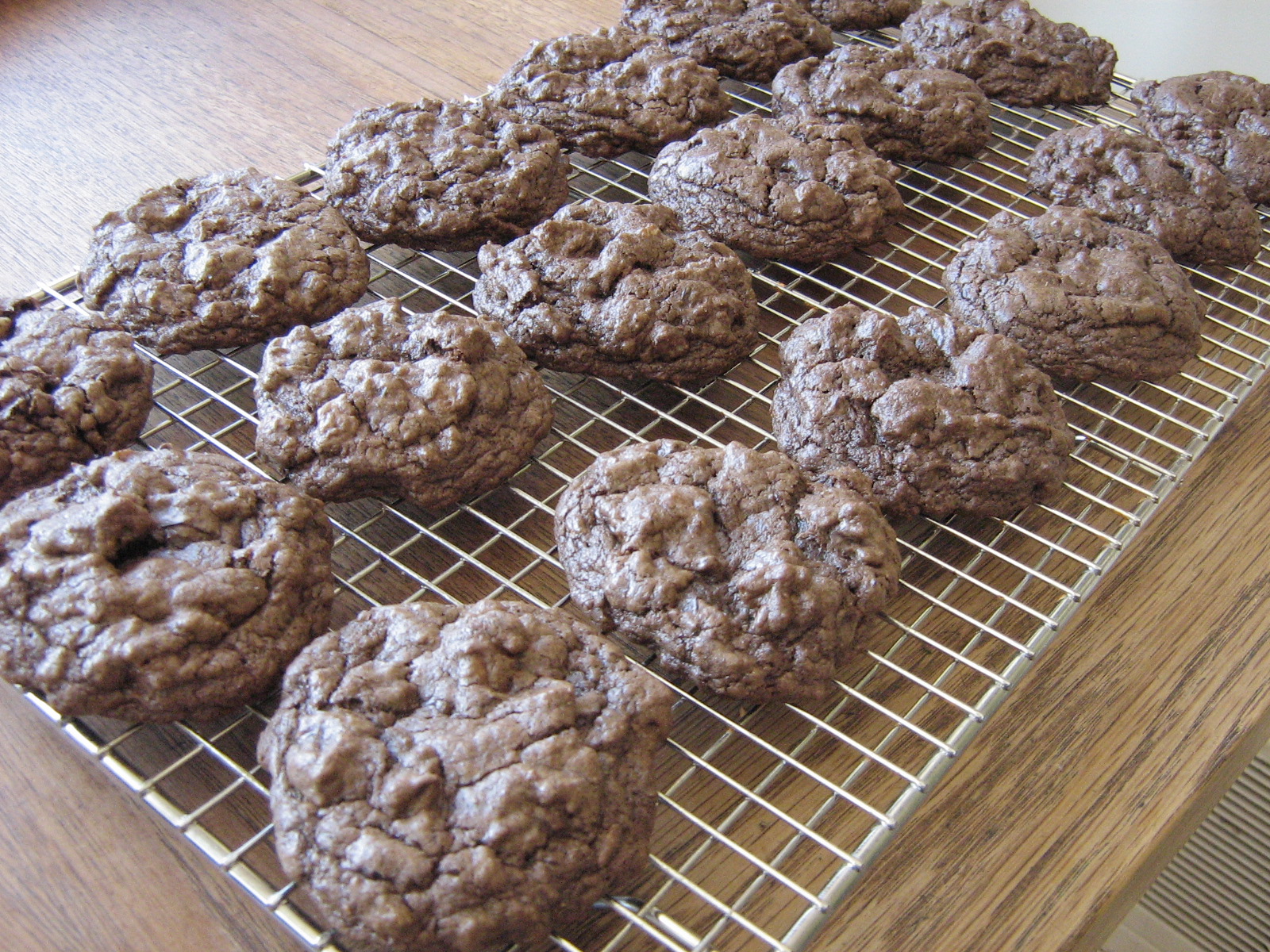 Store in an airtight container. Makes about 18 3-inch cookies.