My very favorite restaurant breakfast is eggs benedict, and Nate and I have gotten pretty inventive with making it at home: he comes up with creative flavour combinations and I try my best to whip them up in the kitchen. We had a bunch of pulled pork left over, and Nate suggested a pulled pork benny with chipotle hollandaise. I loooooove hollandaise sauce, but I've never been able to find a recipe that turns out the way I want it to.
I did a quick Google search for "hollandaise sauce", and found a recipe by Daphna Rabinovitch from the show Canadian Living Cooks. Canadian Living has been the source of a good number of my trustiest, most reliable recipes, so I decided to give it a try. And it was great! This recipe yields a thick, fluffy, restaurant-style hollandaise.  Be warned that it is NOT low fat – there is a lot of butter in here.
For the pulled pork bennys, I warmed up some pulled pork and seasoned it with barbeque sauce, piled it on two halves of a toasted English muffin, topped each with a soft poached egg, mixed a few teaspoons of chipotle puree into the hollandaise sauce and then spooned it over. Delish!
Hollandaise Sauce
Original recipe from Daphna Rabinovitch of Canadian Living Cooks on the Food Network Canada
3/4 cup unsalted butter
3 egg, yolks
1 tablespoon water
1 tablespoon lemon juice
salt and pepper
Remove 2 tbsp of the butter, cut into small pieces, and keep in the fridge. Melt the remaining butter (in the microwave or in a pot on the stove) and keep warm.
In a heat-proof bowl (I prefer glass), beat the egg yolks until thick and pale, about 5 minutes. This is a great arm workout! Whisk in water, lemon juice, and 1 tbsp of the cold butter.
Set the bowl over a pot of barely simmering water and keep whisking until the mixture thickens, about 5 minutes (you should just start to see the bottom of the bowl between passes of the whisk).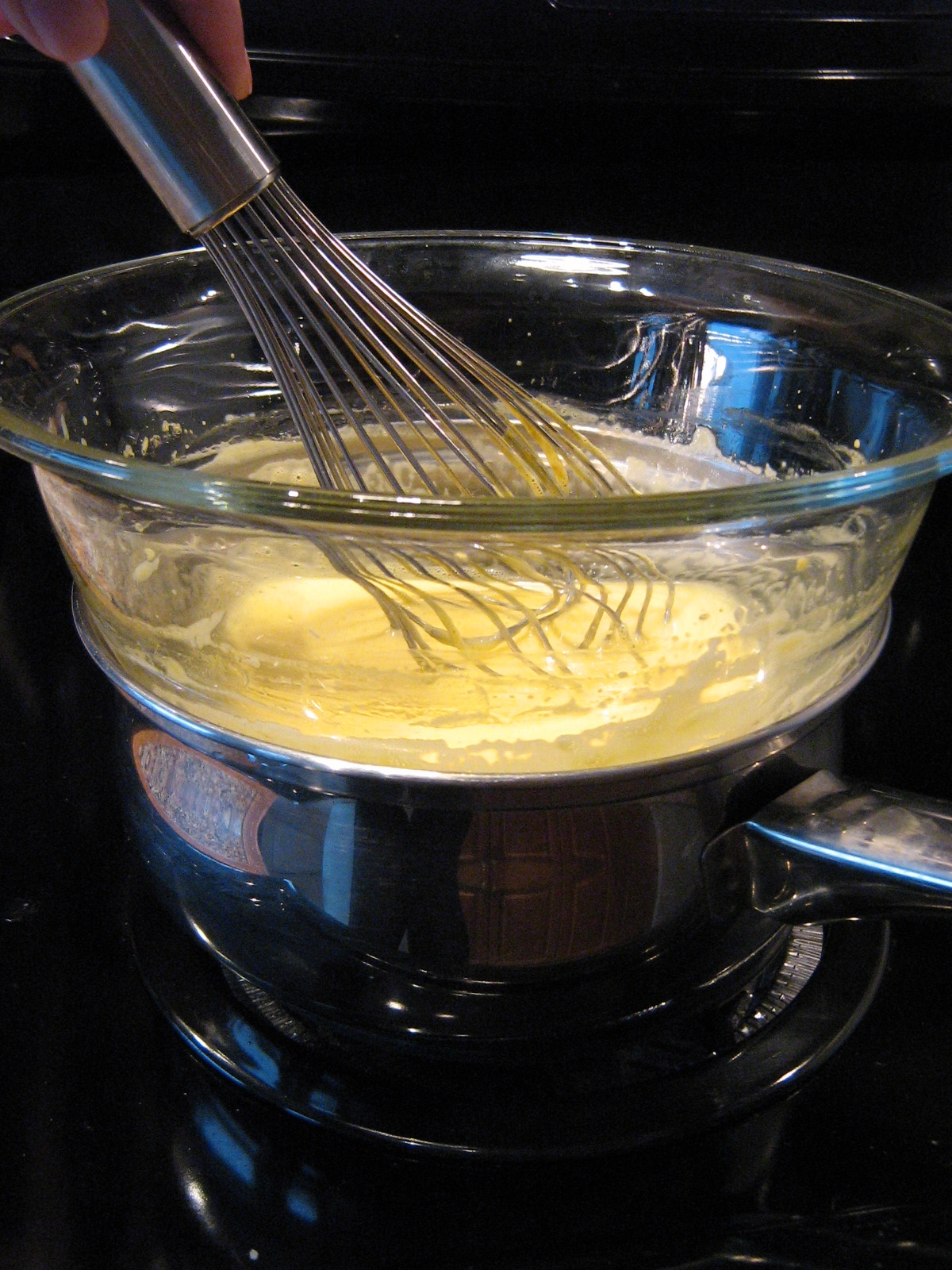 Remove from the heat and immediately whisk in the remaining 1 tbsp of cold butter to stop the cooking of the egg yolks. In little drips, slowly pour the melted butter into the mixture and whisk until all the butter is added and the sauce is smooth and silky. If the sauce is too thick, add 1 to 2 tablespoons of warm water to thin to the desired consistency.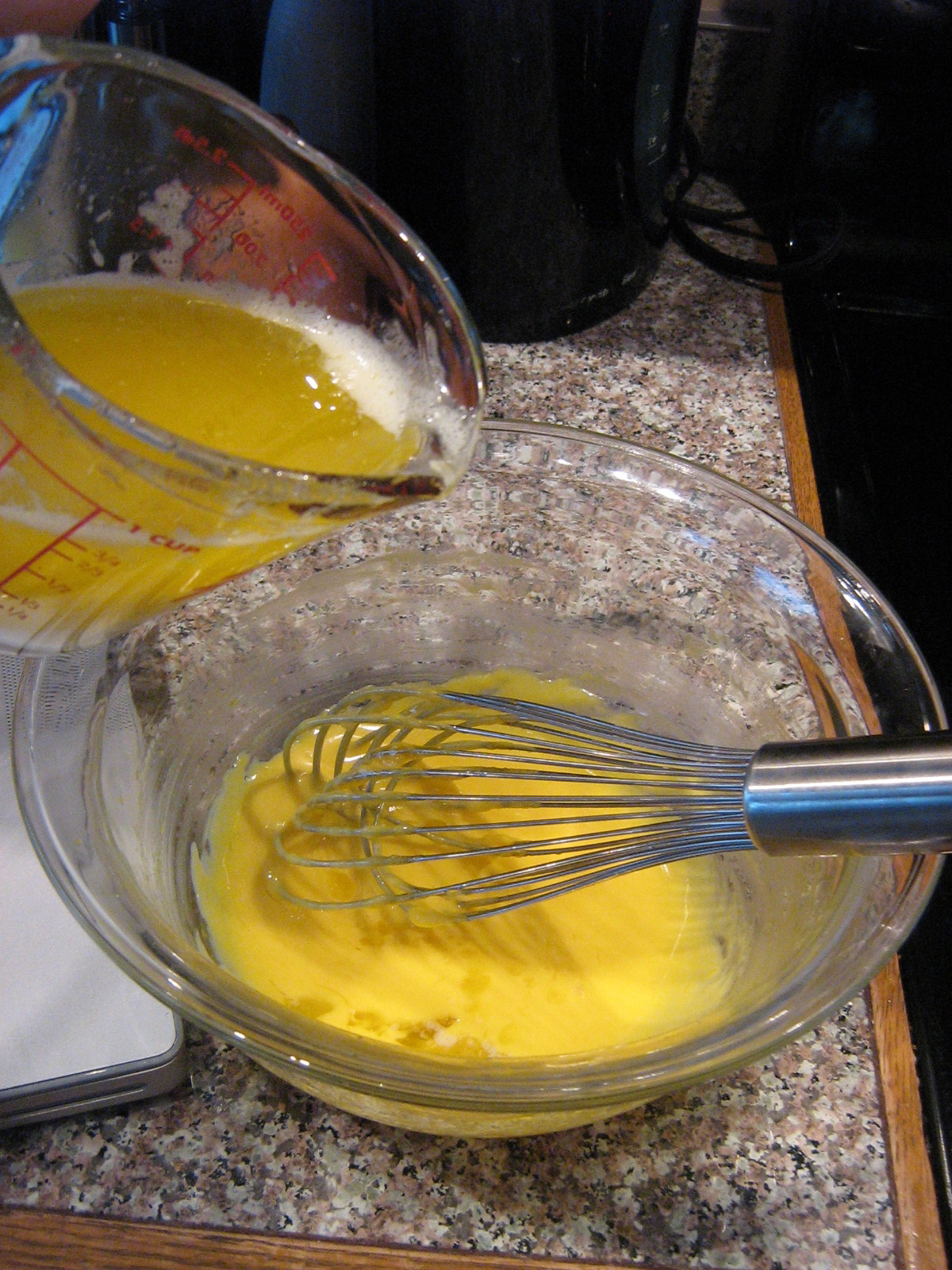 Taste the sauce and season with salt and pepper (and any other flavouring you want – chipotle, pesto, or chopped dill are some suggestions!). Submerge the bowl in warm water to keep the sauce warm until you are ready to serve. Serves 4-5.