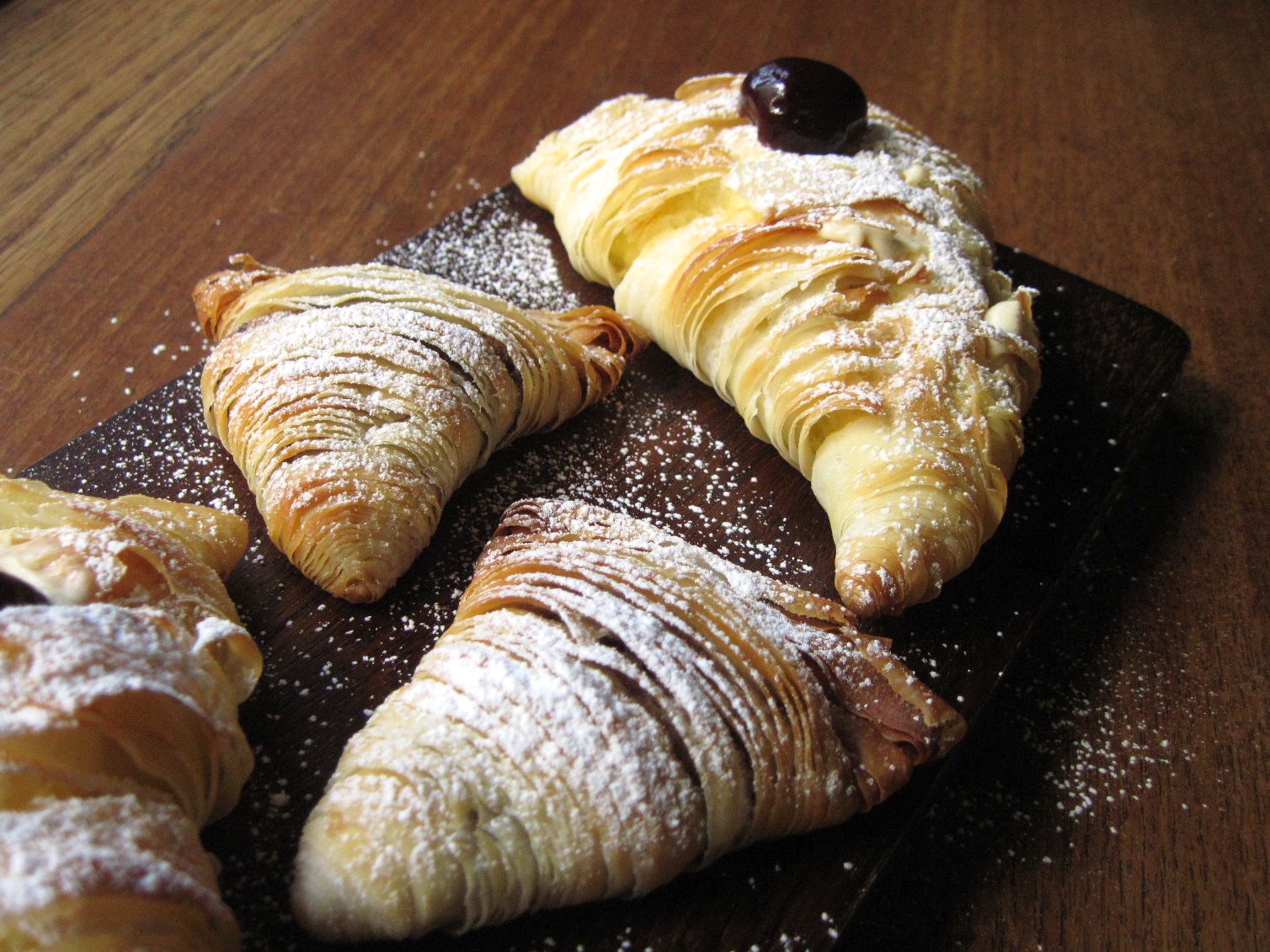 Sandie of the lovely blog, Crumbs of Love, was our November Daring Bakers hostess. Sandie challenged us to make a traditional Italian dessert, along with its American version – Sfogliatelle (or better known in the US – lobster tails!) The flakey, 1000 layers of super thin dough, shaped into a horn and filled with a scrumptious filling. Così buono!
Being that this is the month we
said goodbye
to Lis, the Queen of All Daring Bakers, it is fitting that this month's challenge was a doozy, something that probably none of us had ever made before and some of us (myself included) had never even heard of.
Sfogliatelle
?
Lobster tails
? Turns out we're not talking about the back end of a crustacean, but a flaky layered pastry stuffed with a delicious filling.
…