I'm a sucker for beautiful bread, and Israeli-Danish baker Uri Scheft makes some of the most beautiful bread I have ever seen. I found a Google Books preview of his recent book, Breaking Breads, and his challah – OH THE CHALLAH – is so lovely I could weep. It reminds me of some rare and mysterious sea creature. Seriously, go look at it right now. Page 41. I'll wait.
[…whistles, twiddles thumbs…]
Anyway, when Israel was announced as the Around the World in 12 Plates destination for May, I knew immediately that I would be making Uri's challah. So I did! I've made challah before and gotten fancy with the braiding, but this time I got extra fancy with both the braiding AND the garnishing, because challah is a special occasion bread, after all.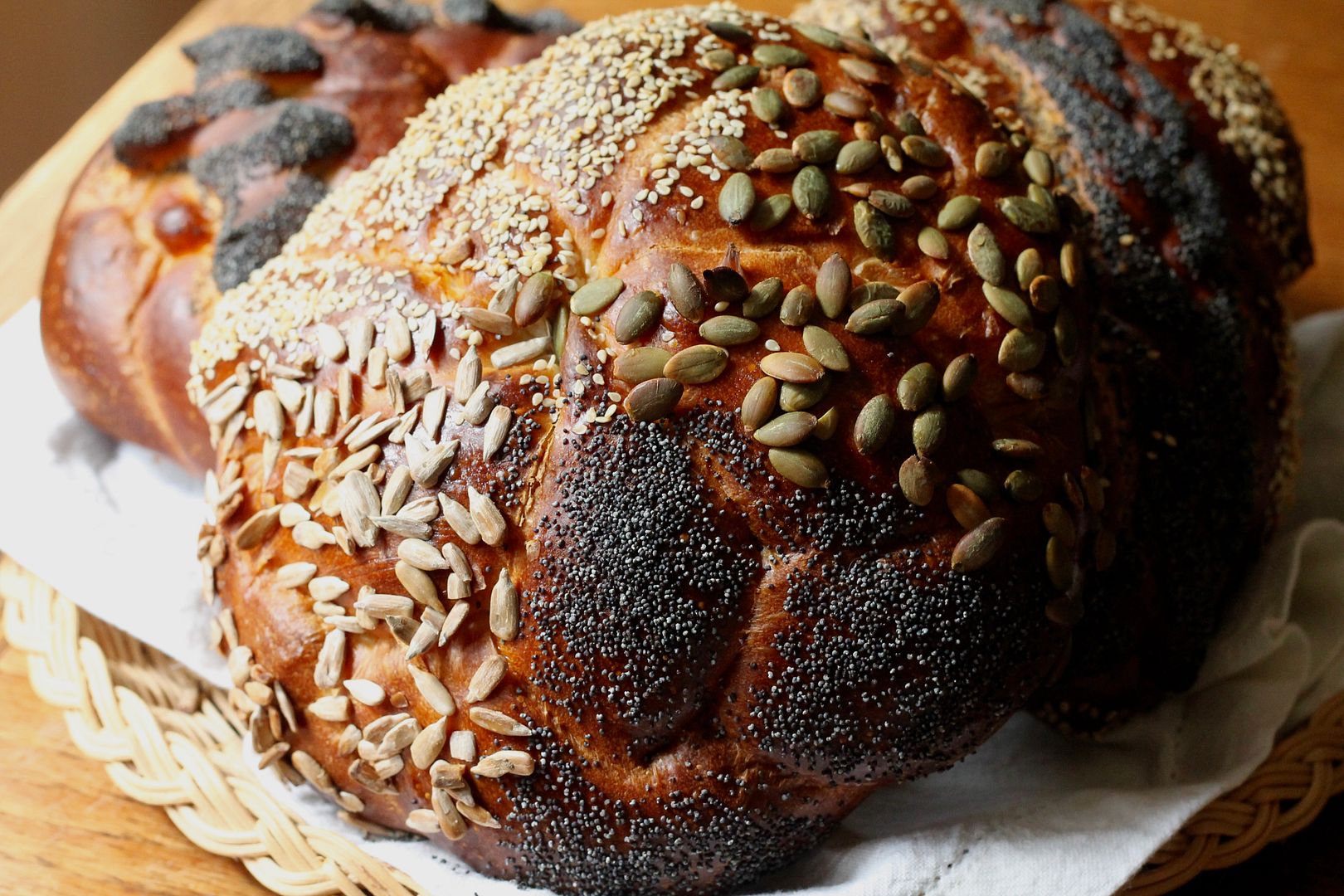 …