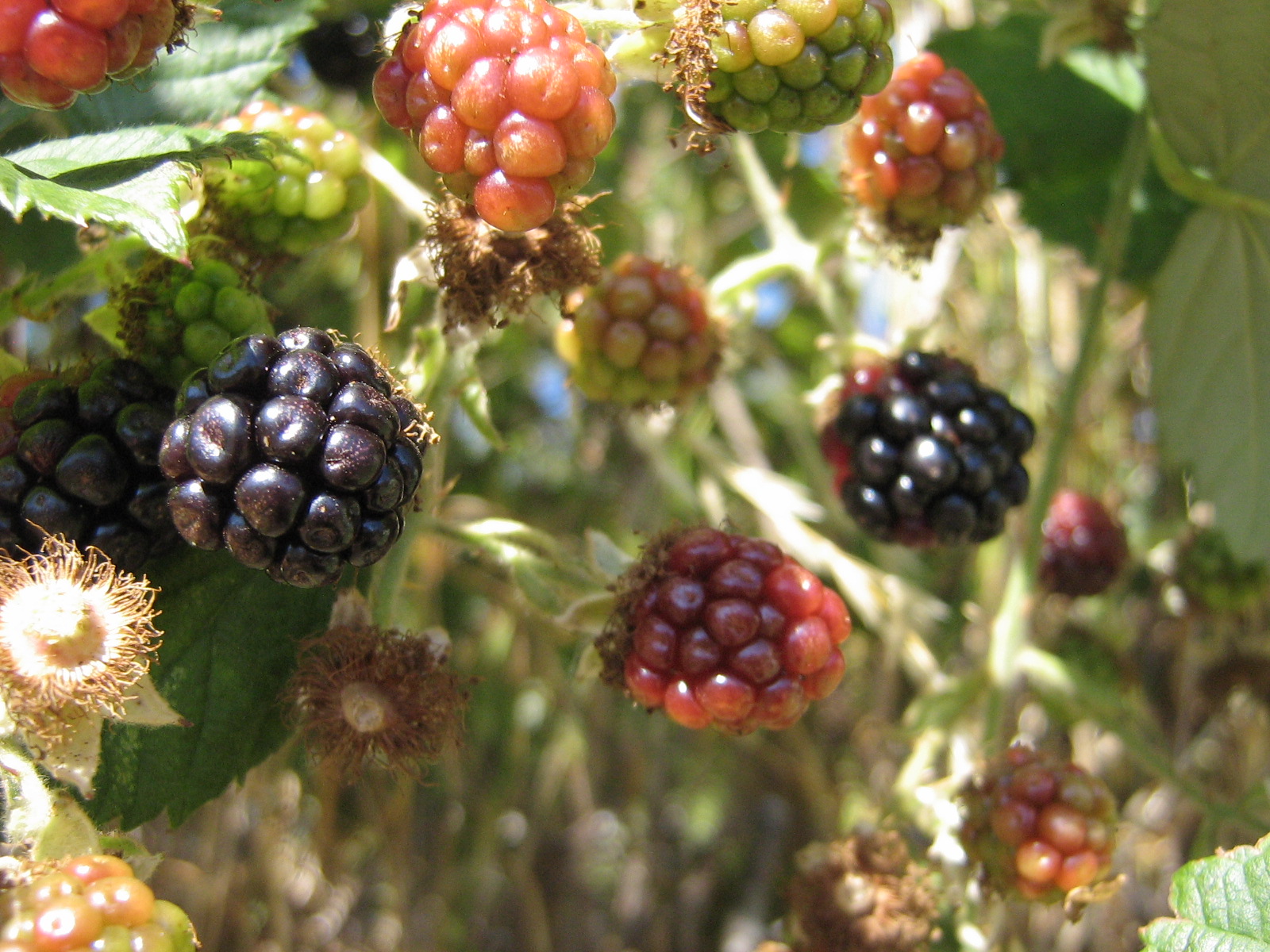 This weekend being Labour Day weekend, the unofficial "last weekend of summer", I decided to put it to good use and go blackberry picking. When I was a kid, at least once a summer I would arm myself with a bucket and a stick and get dressed in long pants and sleeves to tackle the blackberry patch in one corner of our yard. I don't remember doing anything special with the berries once I had picked them, but I just know it doesn't really feel like summer until I've gone blackberry picking – something about the smell of the sun on the brambles, the sticky purple juice on my fingers, and the scratches as proof that I picked these berries myself. So, on Saturday I took a bowl across the park to the neighbourhood blackberry bushes, and about 30 minutes later I had almost two litres of ripe, juicy, black fruit. And I knew exactly what I was going to do with it!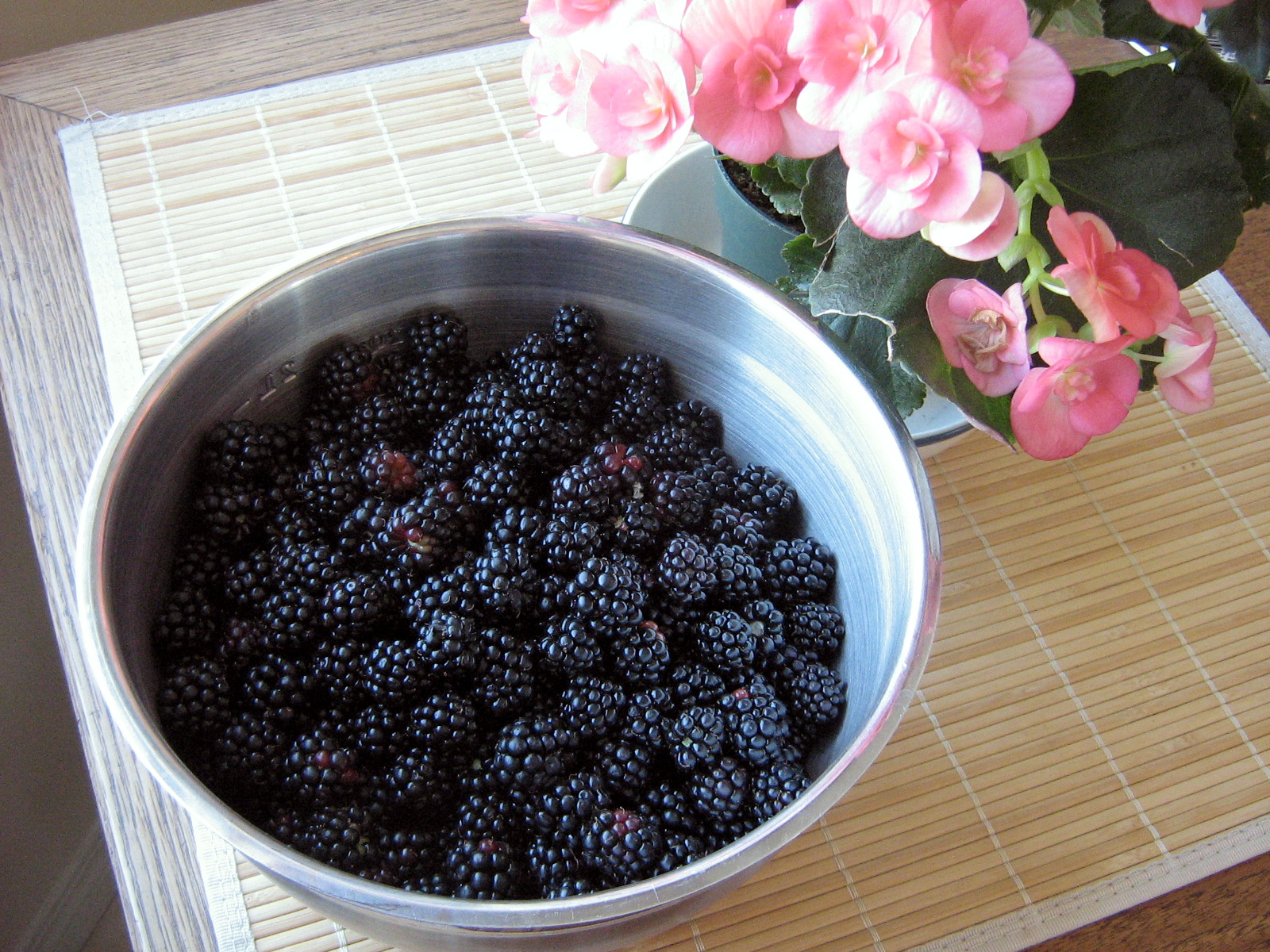 Inspired by my friend Frances, I made a galette (actually I made two) – a fancy sounding French name for a rustic, single crust tart.
I love making galettes, especially with blackberries, and this is the perfect opportunity to share my favorite, fail-safe pastry recipe (interestingly, both my pie crust and Frances' buck tradition by incorporating softened butter into flour, rather than the usual method of cutting in cold butter).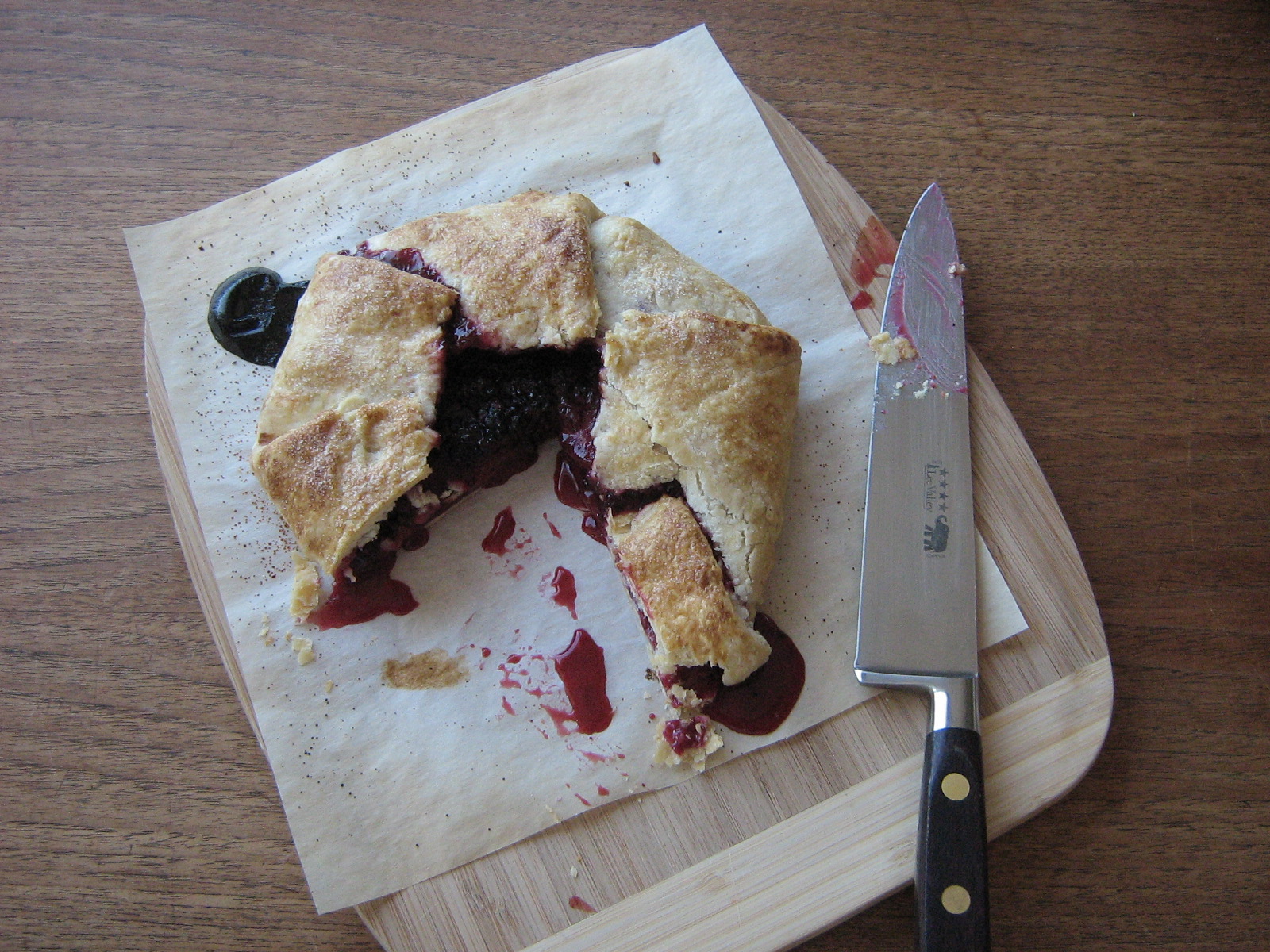 Frances also pointed out the Amateur Gourmet's Revelations of the Kitchen Freezer, where Adam shares the idea of freezing things like unbaked scones to be pulled from the freezer and baked at a later date – fresh, hot scones whenever you want them, without any prep! So I also made a batch of blackberry scones, some of which I baked immediately and some of which I froze for later.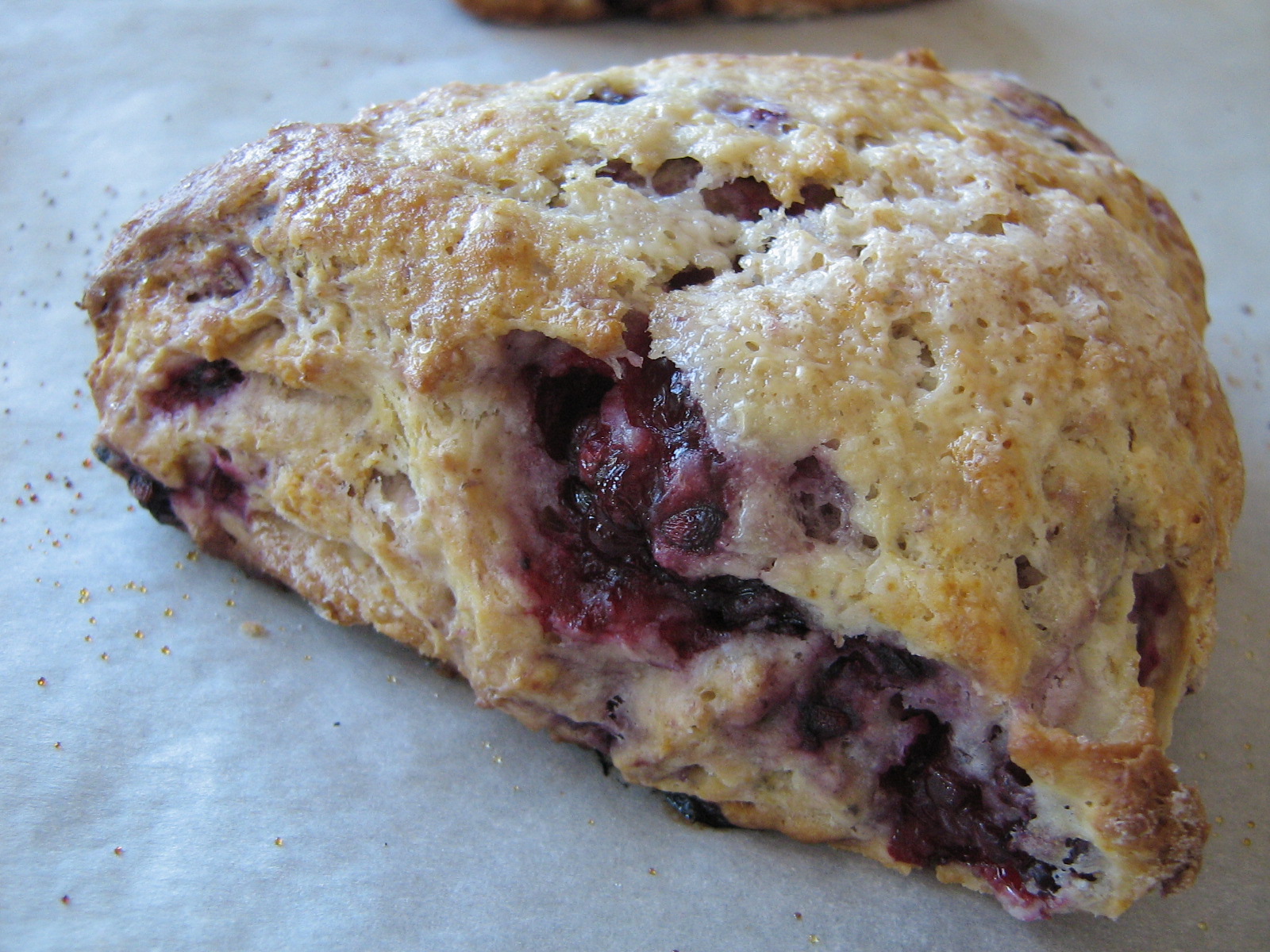 Blackberry Galette
Perfect Pastry
Recipe from Canadian Living. I first made it quite a few years ago for an apple pie, and I have not looked at another pie crust recipe since. The only thing it's not great for is pre-baking without a filling (ie, for a quiche) – because it's got a lot of fat in it, it tends to shrink and melt down the sides of the pie plate, unless it has a filling to hold it up. As I mentioned, this recipe involves stirring softened butter/shortening into the flour rather than cutting it in cold – not a common pastry-making method, but one that has produced a delicious, flaky, easy-to-work-with pastry every single time I've made it, including a variation using ground hazelnuts. The original recipe calls for 3/4 cup shortening and 3 tbsp butter, but feel free to use more butter/less shortening/all butter – the total amount of fat required is 1 cup minus 1 tbsp (or 15 tbsp). I used shortening because I had some leftover from this frosting.

Makes enough pastry for one double crust pie, or two single crust pies/galettes.
In a medium sized bowl, combine:
3/4 cup shortening, soft
3 tbsp butter, soft
Beat until smooth.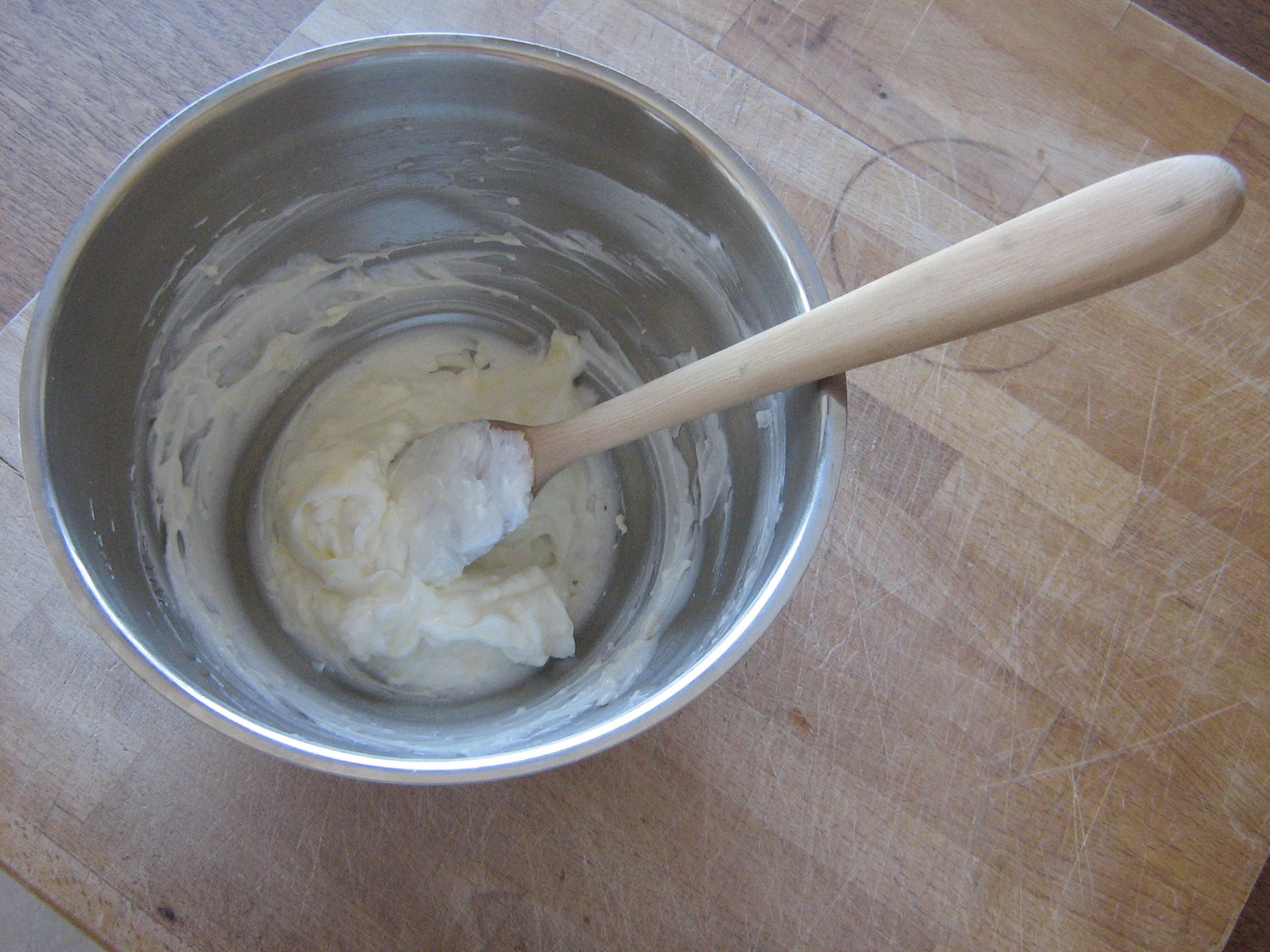 Add:
2 1/4 cups all purpose flour
3/4 tsp salt
Stir into the butter until it looks ragged.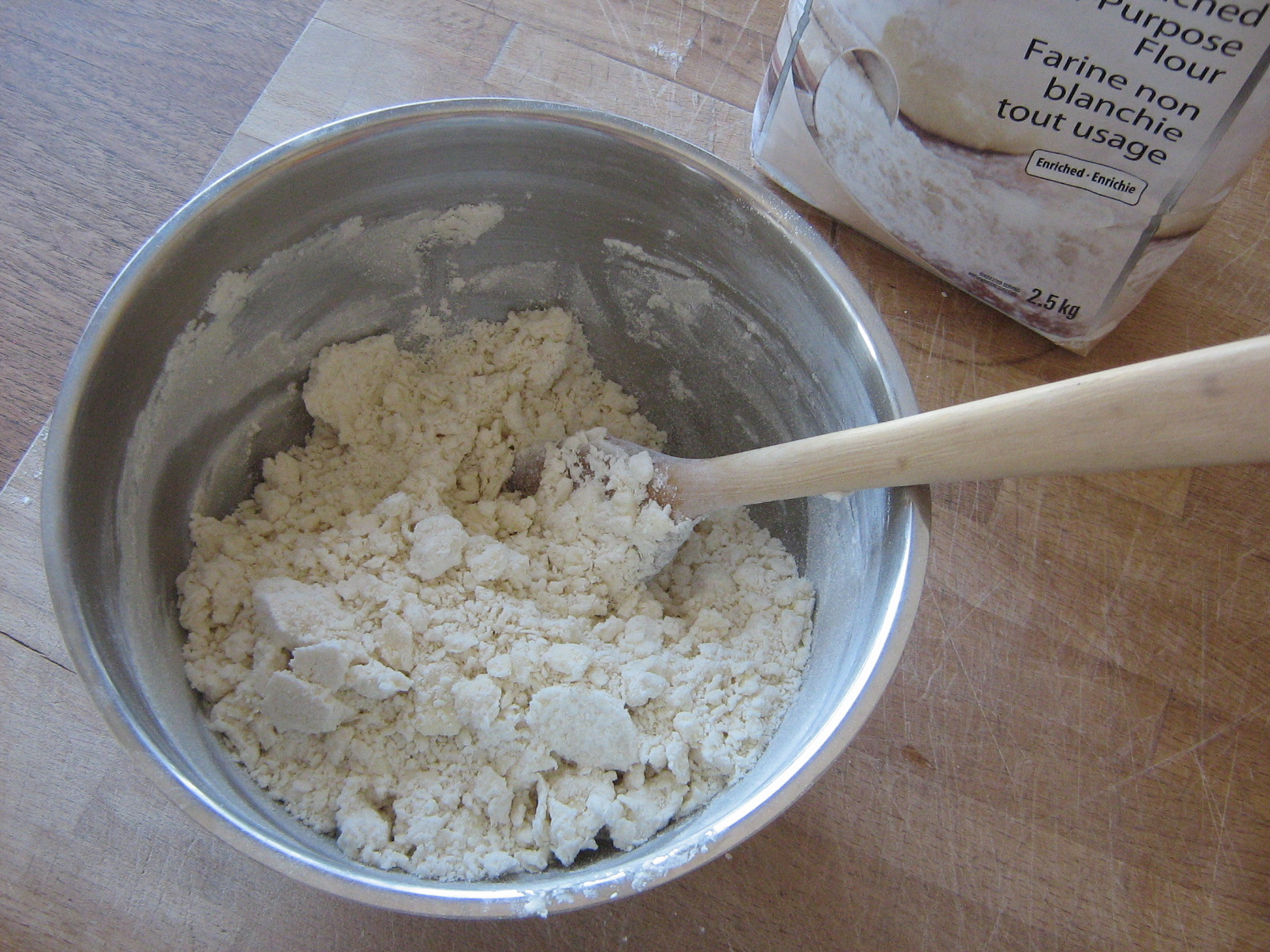 Pour in:
1/2 cup ice water
Stir gently until a loose dough forms.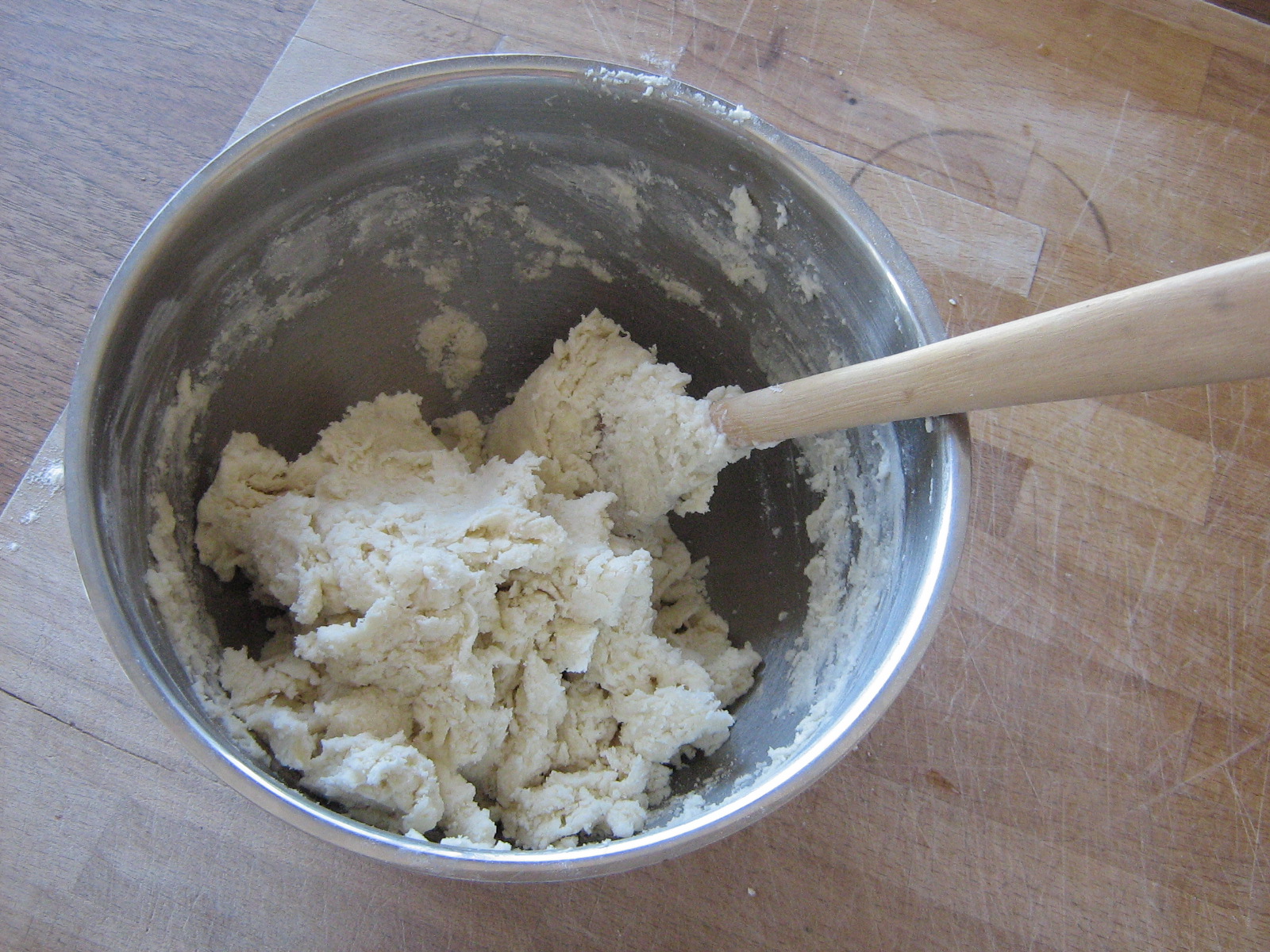 Turn the dough out onto a lightly floured surface and if necessary, knead very gently to incorporate any dry flour from the bottom of the bowl. Gather the dough into two balls and press each into a 3/4 inch disc.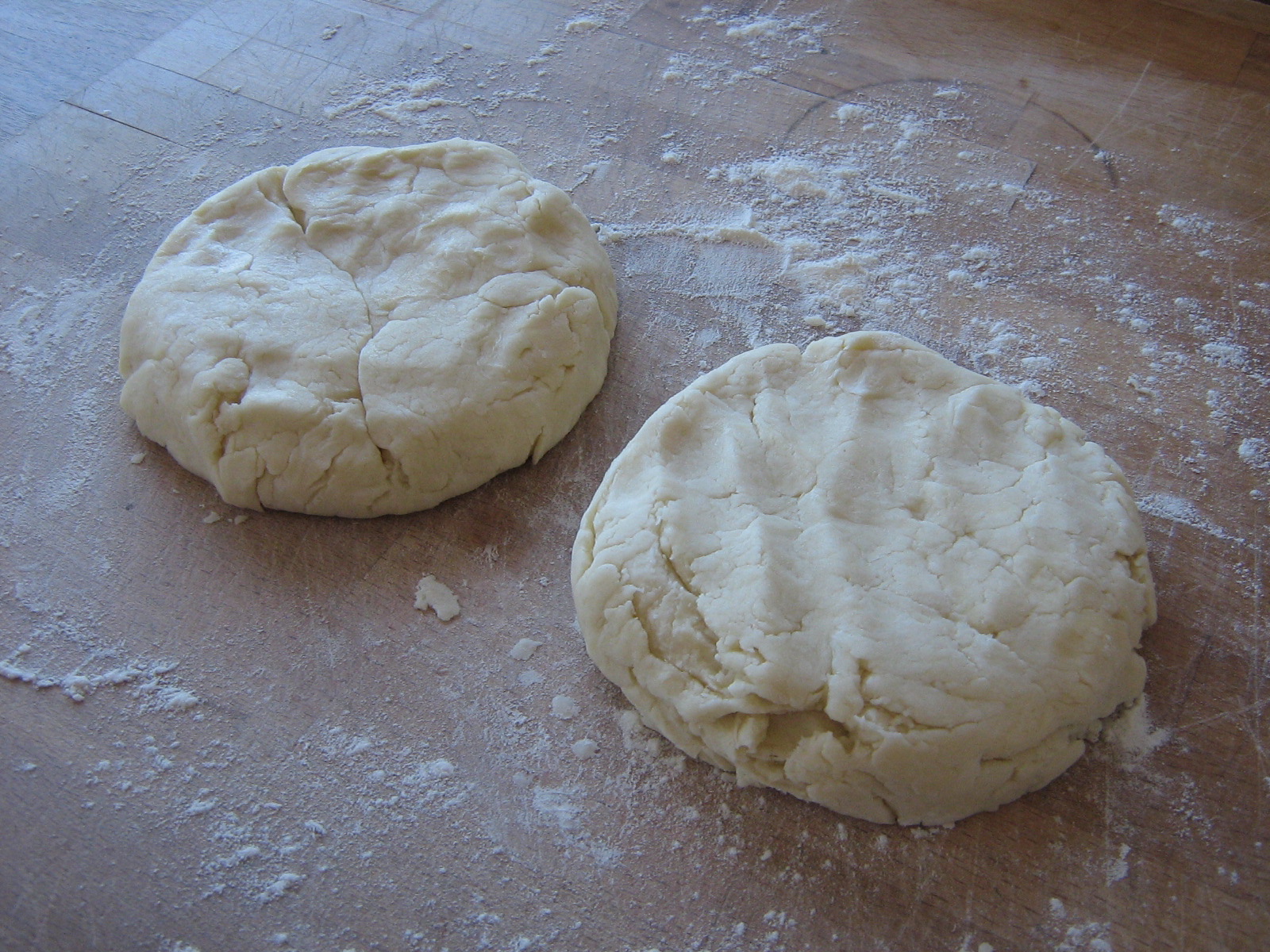 Wrap in plastic wrap and refrigerate at least 1 hour, or until well chilled.
The Filling
I had pastry for two crusts, so I made two galettes: a small blackberry-peach one for just me and Nate, and a larger blackberry-apple one to share with friends. I used slightly more fruit in the blackberry apple one, but the same amount of pastry for both, so you can be as generous or not as you want with the fruit – just roll the pastry out larger or smaller as need be. As a guide, these are the amounts of fruit that I used.
Blackberry Peach
2 cups blackberries
1 peach, peeled and sliced
1/4 cup granulated sugar, or to taste (was a bit tart – maybe 1/3 cup, depending on the sweetness of the berries)
1 tbsp flour
Blackberry Apple
2 generous cups blackberries
2 cups peeled, sliced apple
1/2 cup granulated sugar, or to taste

1 heaping tbsp flour
Gently mix together the fruit, sugar, and flour – try not to mash the blackberries.
To Assemble the Galette
Preheat the oven to 425˚F.
Roll out a disk of pastry on a lightly floured surface into a 10″-12″ circle.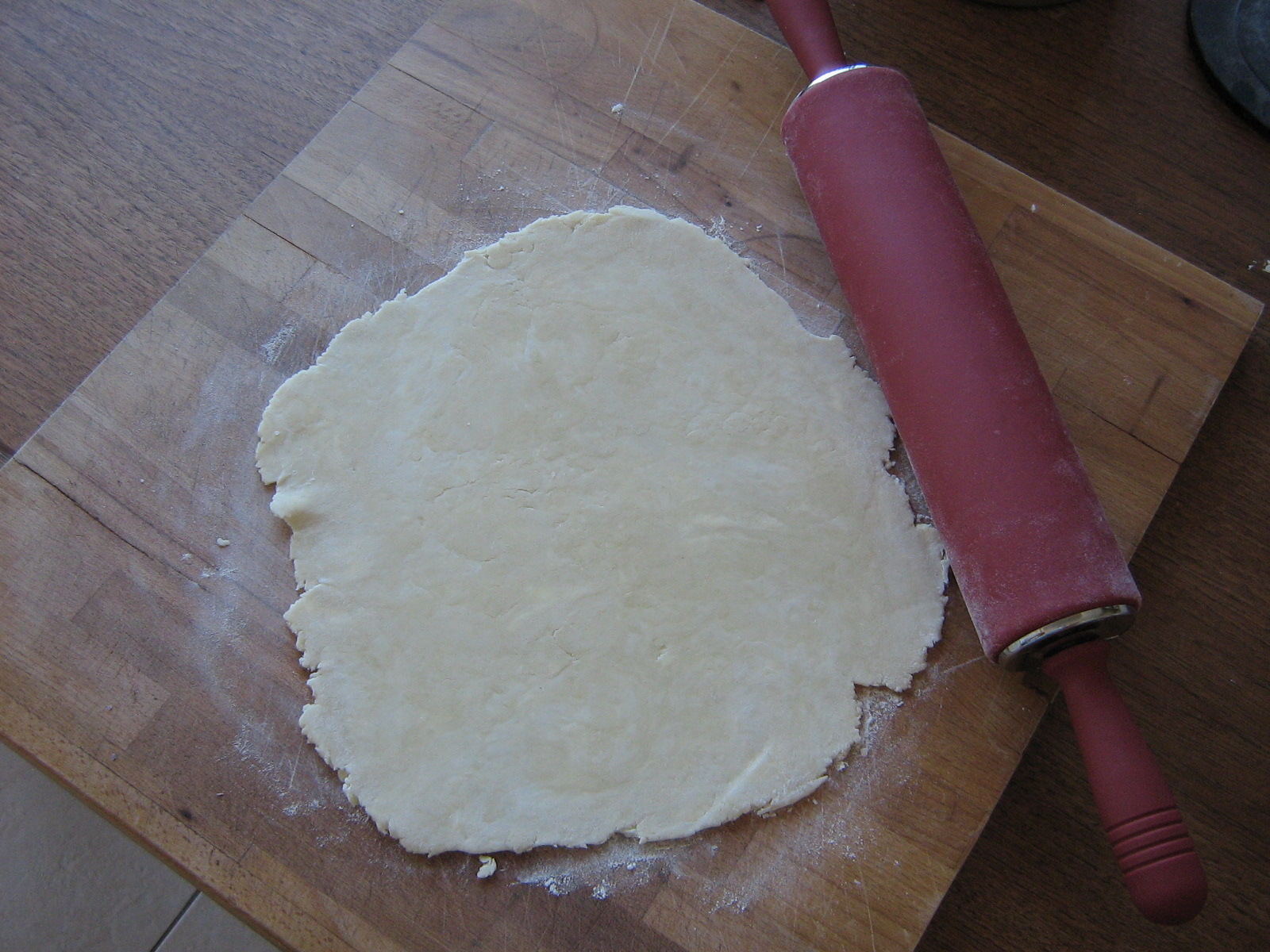 Transfer the pastry to a parchment paper-lined baking sheet and pile the fruit filling in the middle of the pastry.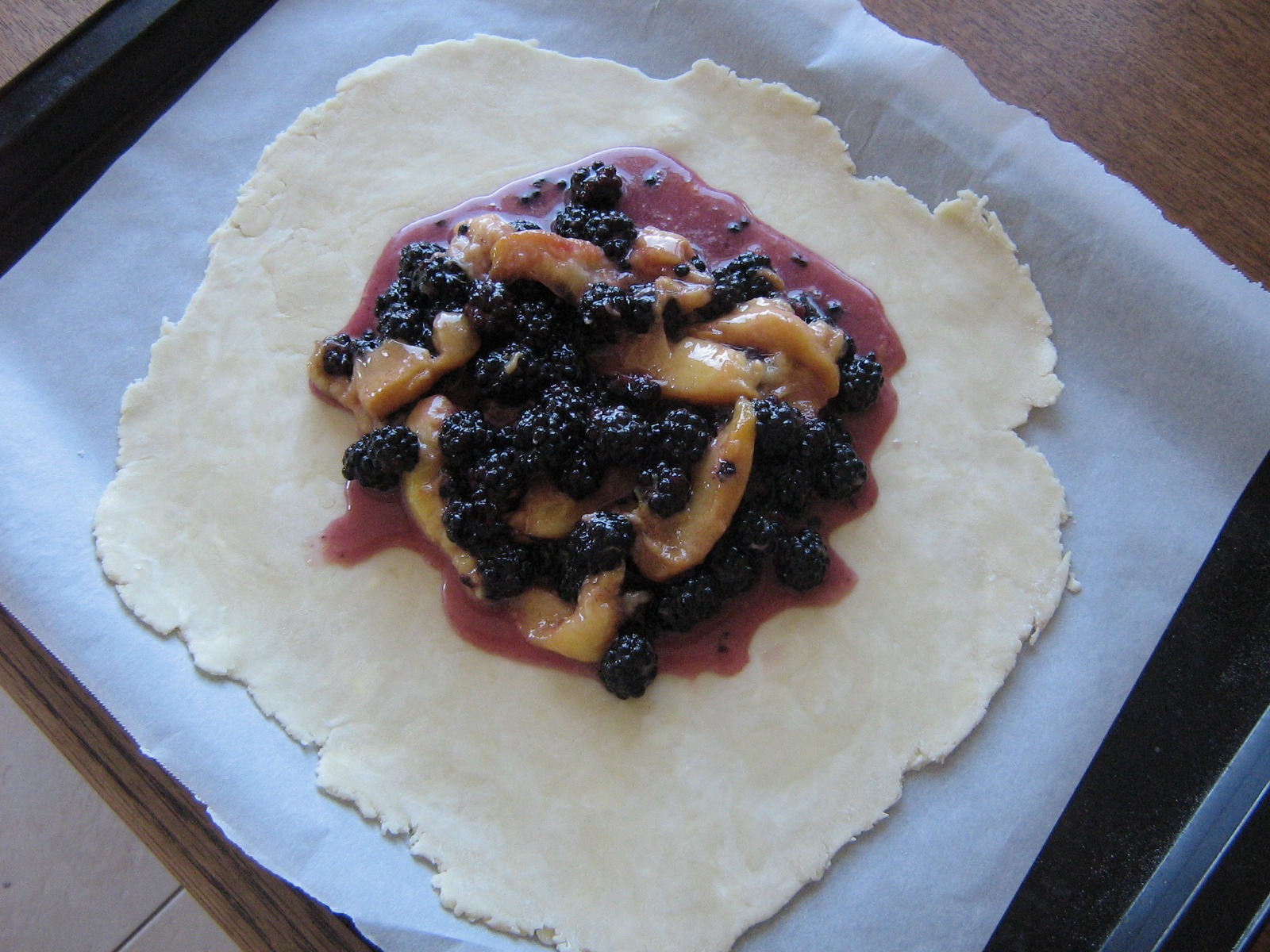 Fold the edges of the pastry up over the fruit…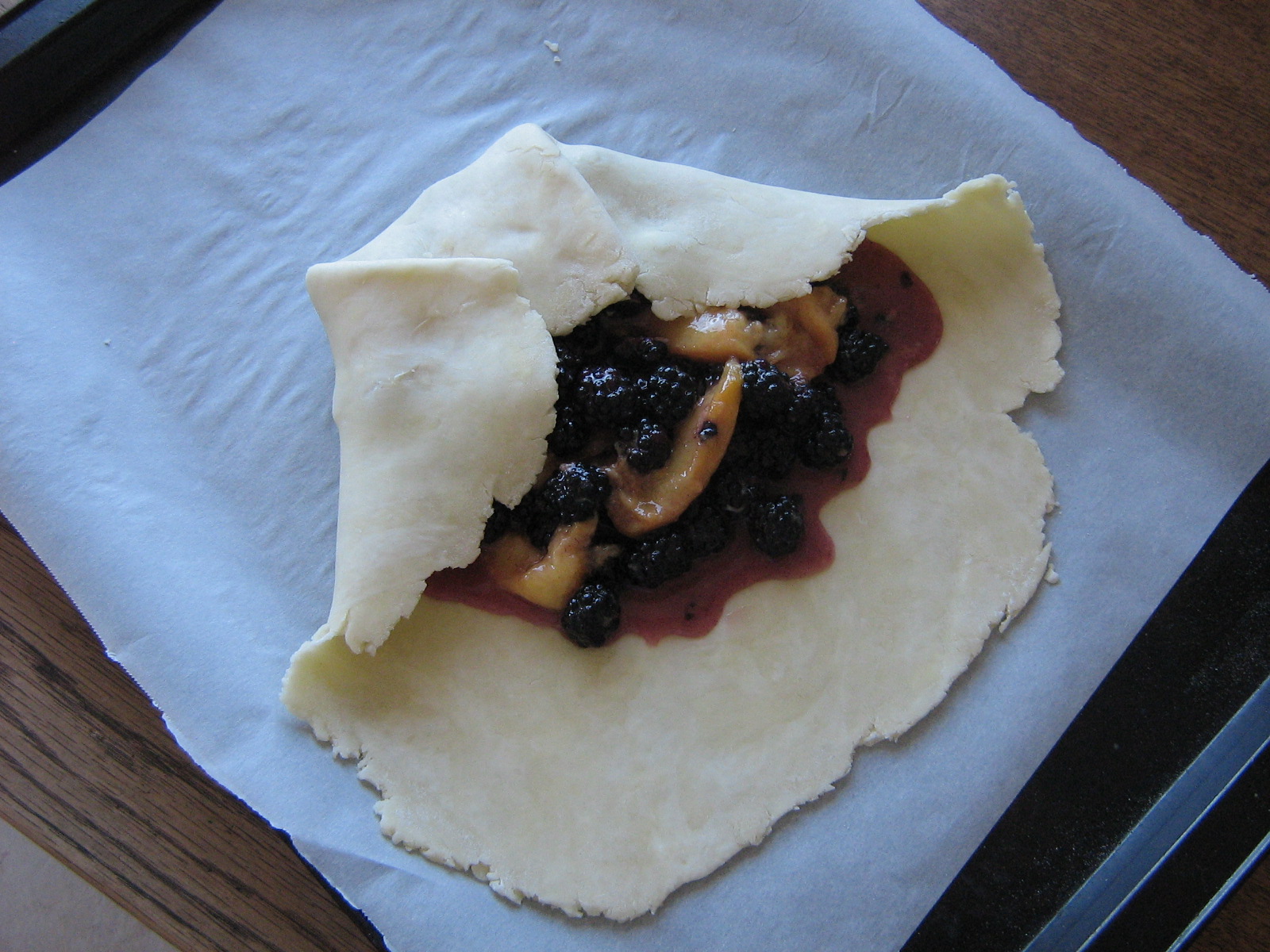 …or make pleats by crimping the pastry with your fingers.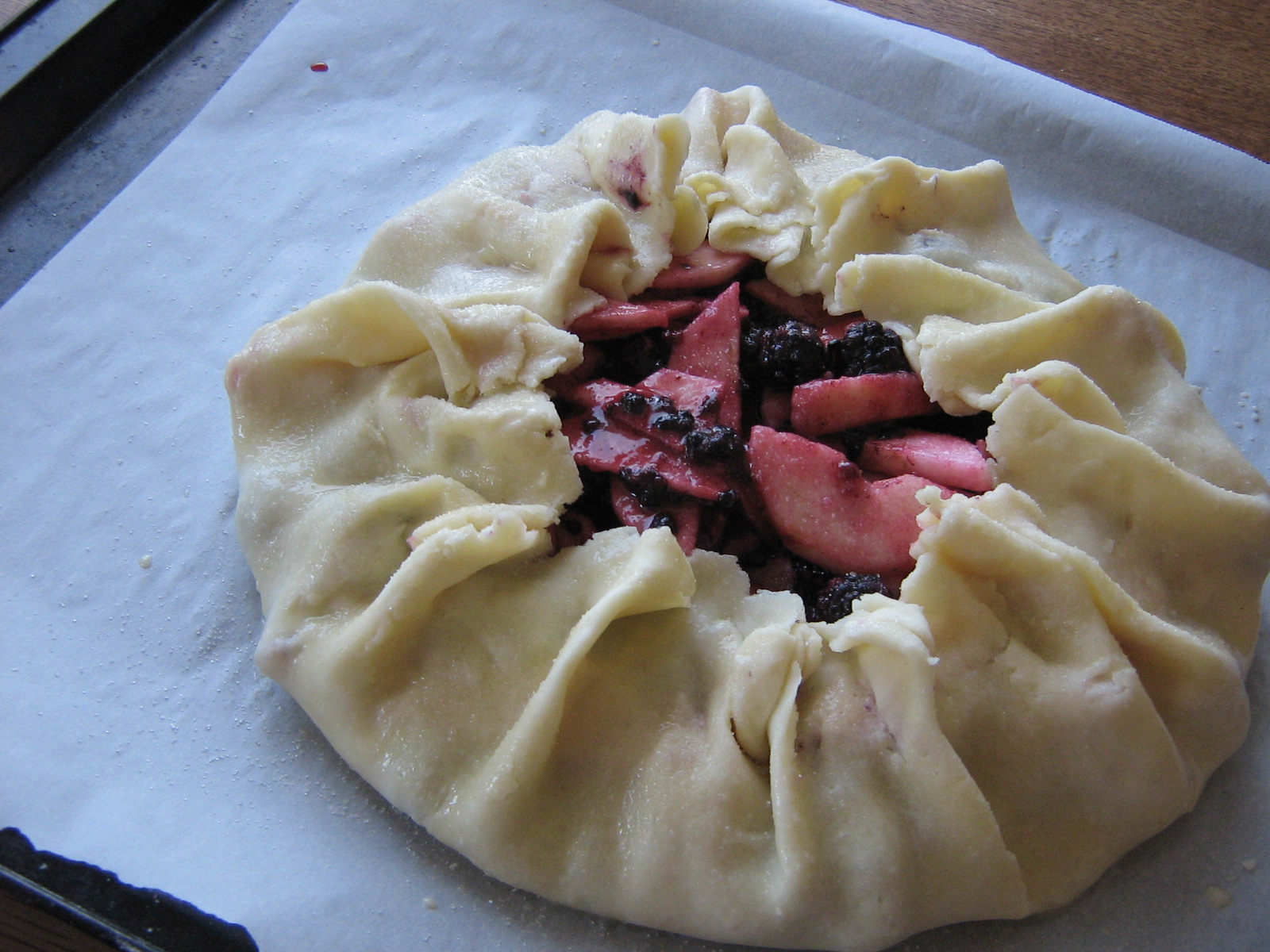 Brush the pastry lightly with heavy cream or an egg beaten with a splash of milk, and sprinkle the whole thing with a little bit of sugar. Bake at 425˚F for 10 minutes, then reduce the heat to 325˚F and bake for 50-60 minutes, until golden brown and bubbly. Cool slightly before serving.
Blackberry Scones with Whole Wheat and Honey
These are a variation on my trusty Home Ec scones.
Preheat the oven to 425˚F.
Mix together:
2/3 cup all purpose flour
1/3 cup whole wheat flour
2 tsp baking powder
pinch salt
Cut in 3 tbsp cold butter with a pastry cutter until the mixture resembles fine bread crumbs.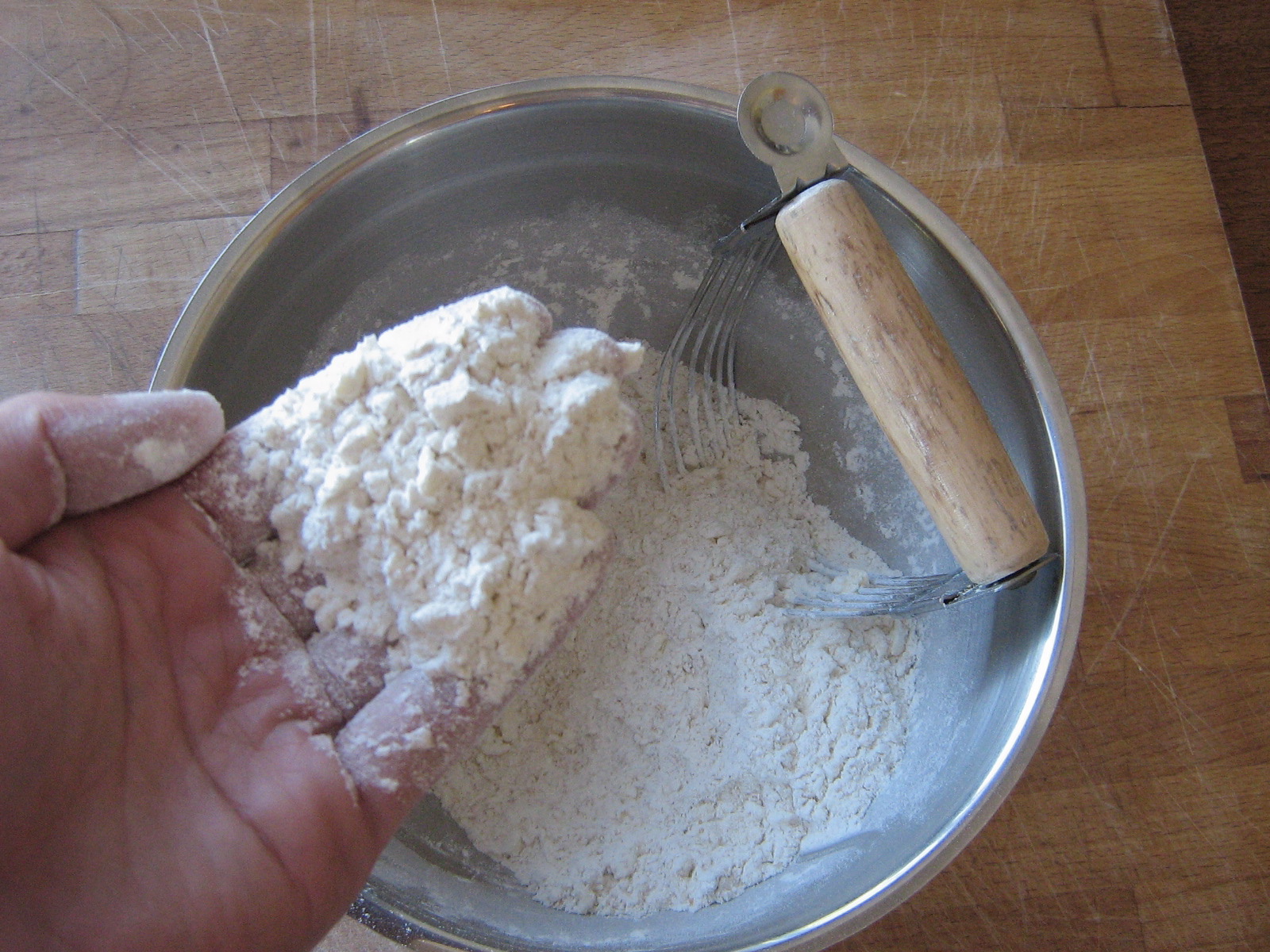 Toss in a handful of blackberries and stir gently to coat them in flour.
Mix together:
1/2 cup milk
1 tbsp liquid honey
(Don't worry if the honey doesn't totally dissolve.) Pour the milk into the flour mixture and stir briskly with a fork until it all comes together in a wet dough. Try to incorporate all the flour without smushing the berries too much.
Turn the dough out onto a floured surface, sprinkle it with more flour, gently pat it down, and fold it in half on itself.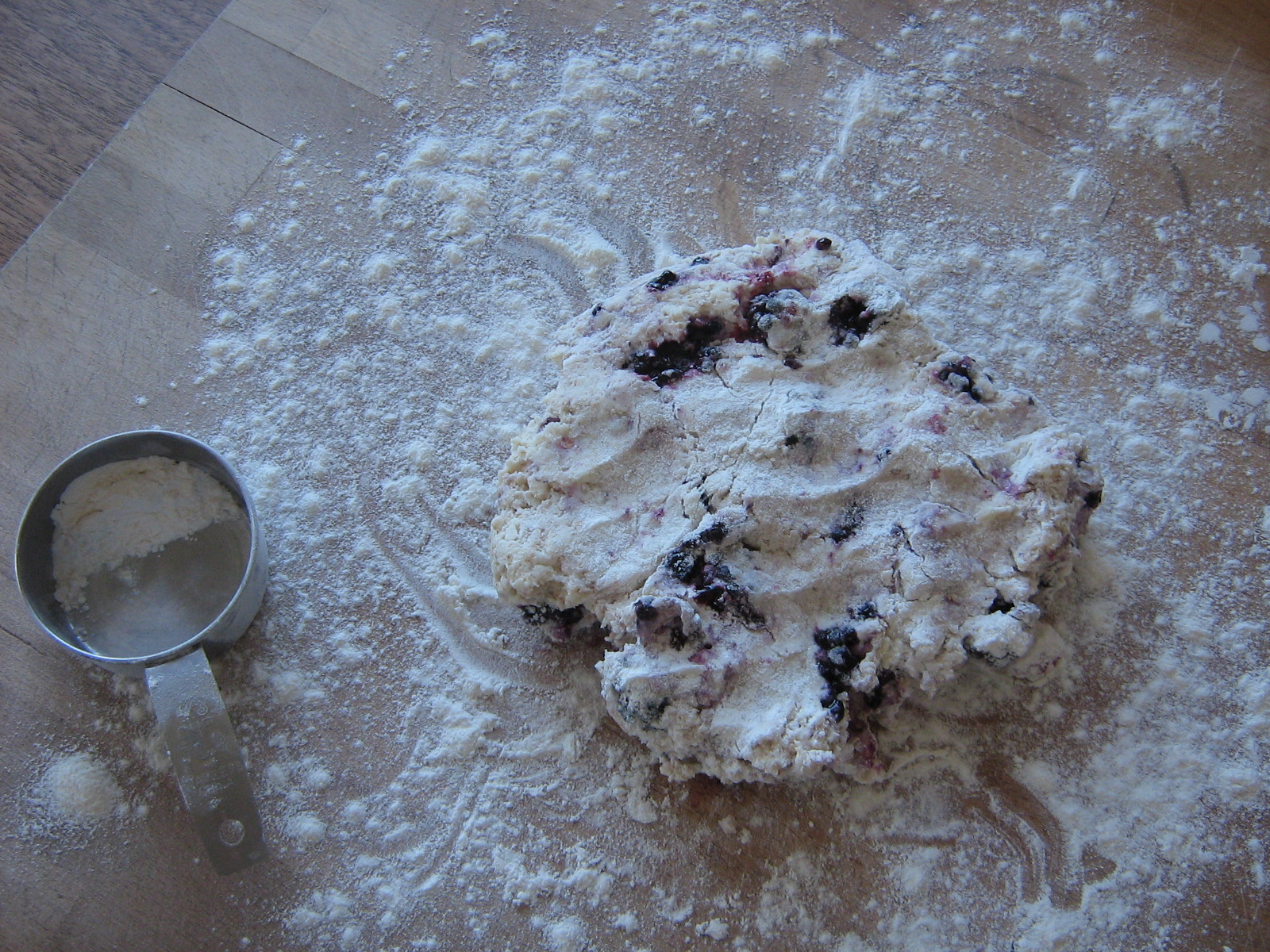 Repeat two to three more times, then shape the dough into a circle about 3/4 inch thick. Cut it into 6 wedges and place them on a baking sheet.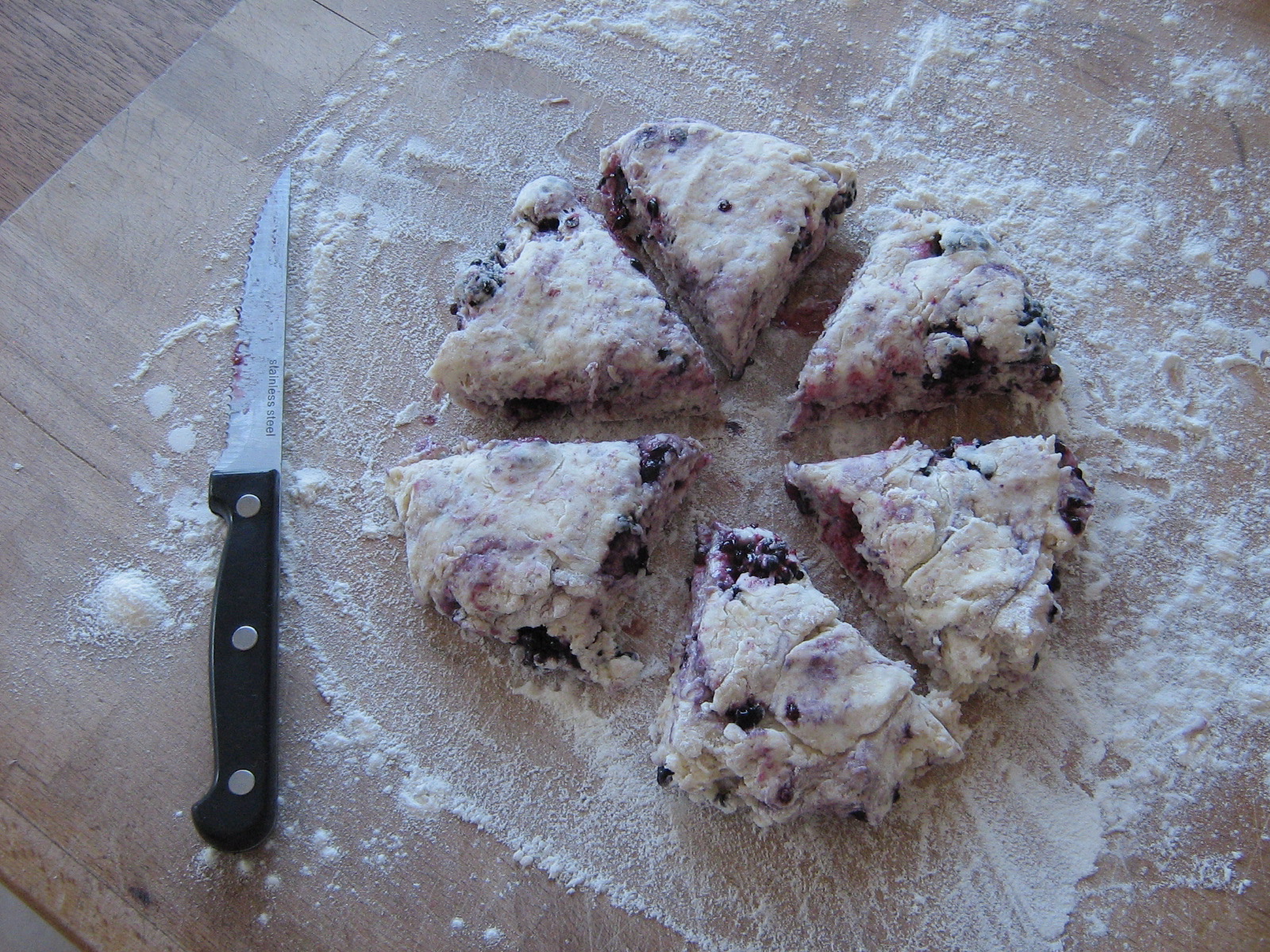 Brush the tops with a little cream, sprinkle them with sugar, and bake at 425˚F for 10-12 minutes until golden, OR stick the whole baking sheet in the freezer until the scones are solid, then store them in a freezer bag to pull out whenever the craving for freshly baked scones hits you – just bake them for a few extra minutes. (I baked two and froze the remaining four.)
Serve hot, slathered with butter and honey.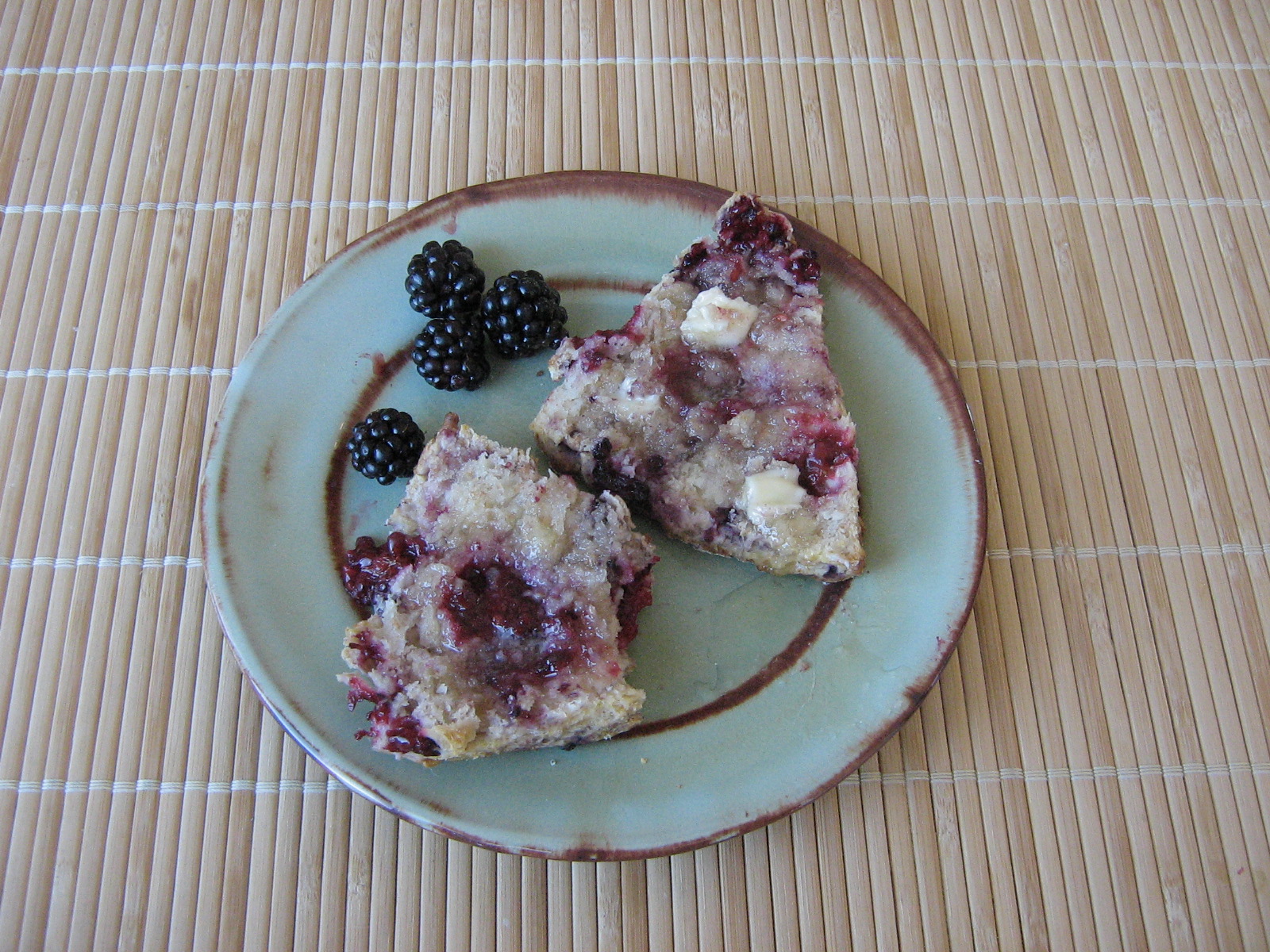 Happy summer!