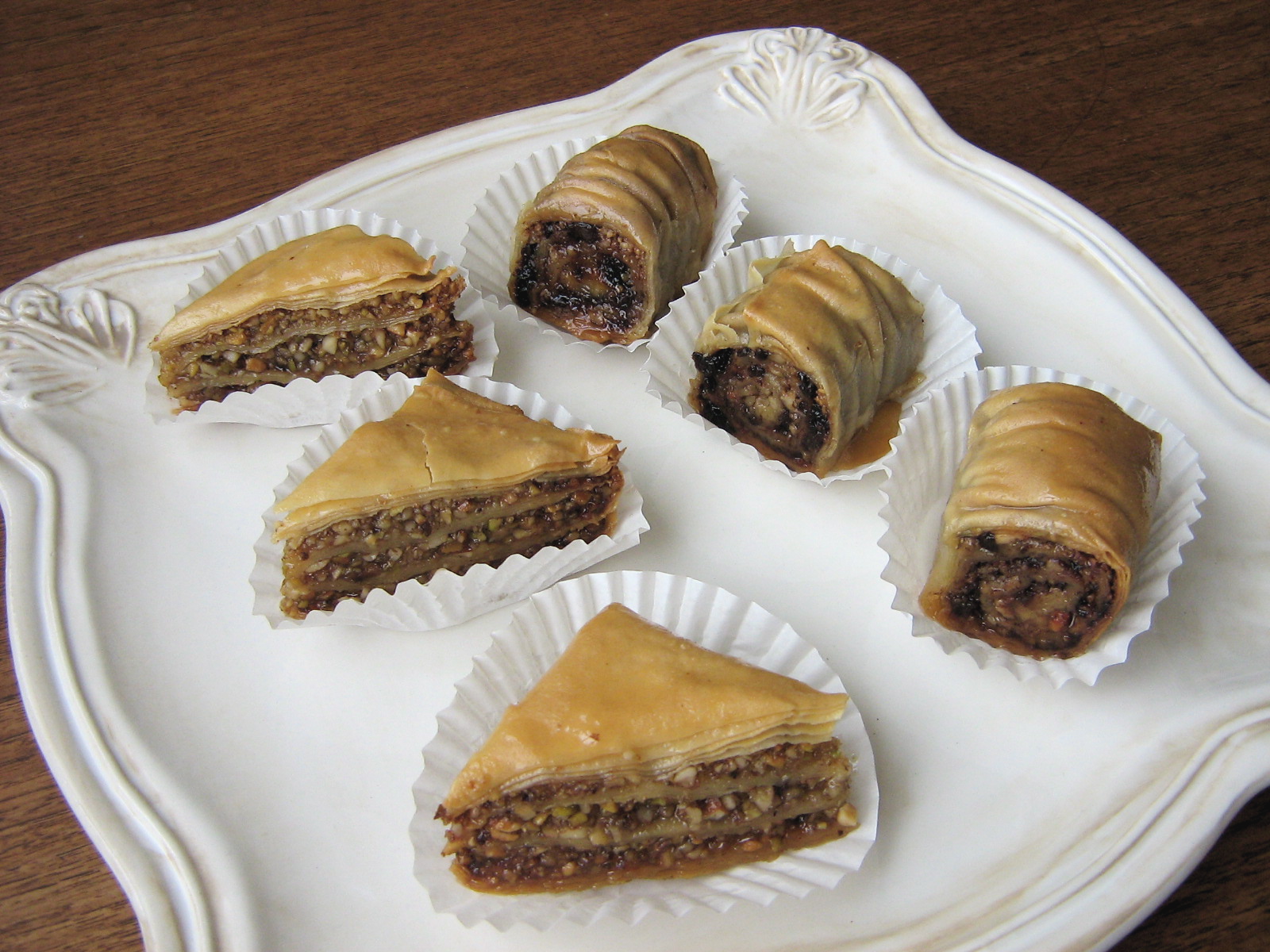 Erica of Erica's Edibles was our host for the Daring Baker's June challenge.  Erica challenged us to be truly DARING by making homemade phyllo dough and then to use that homemade dough to make Baklava.
Did you read that? Homemade phyllo pastry… do you have any idea how thin that stuff is? It's really really thin!!
Anyway. Baklava! I love it, but I'd never made it myself, so I was excited to give it a try. The challenge this month was in making the dough, and we could be as creative as we wanted with the baklava. I've had my eye on a cherry chocolate baklava recipe from Canadian Living for a long time, so I knew I wanted to try that flavour profile.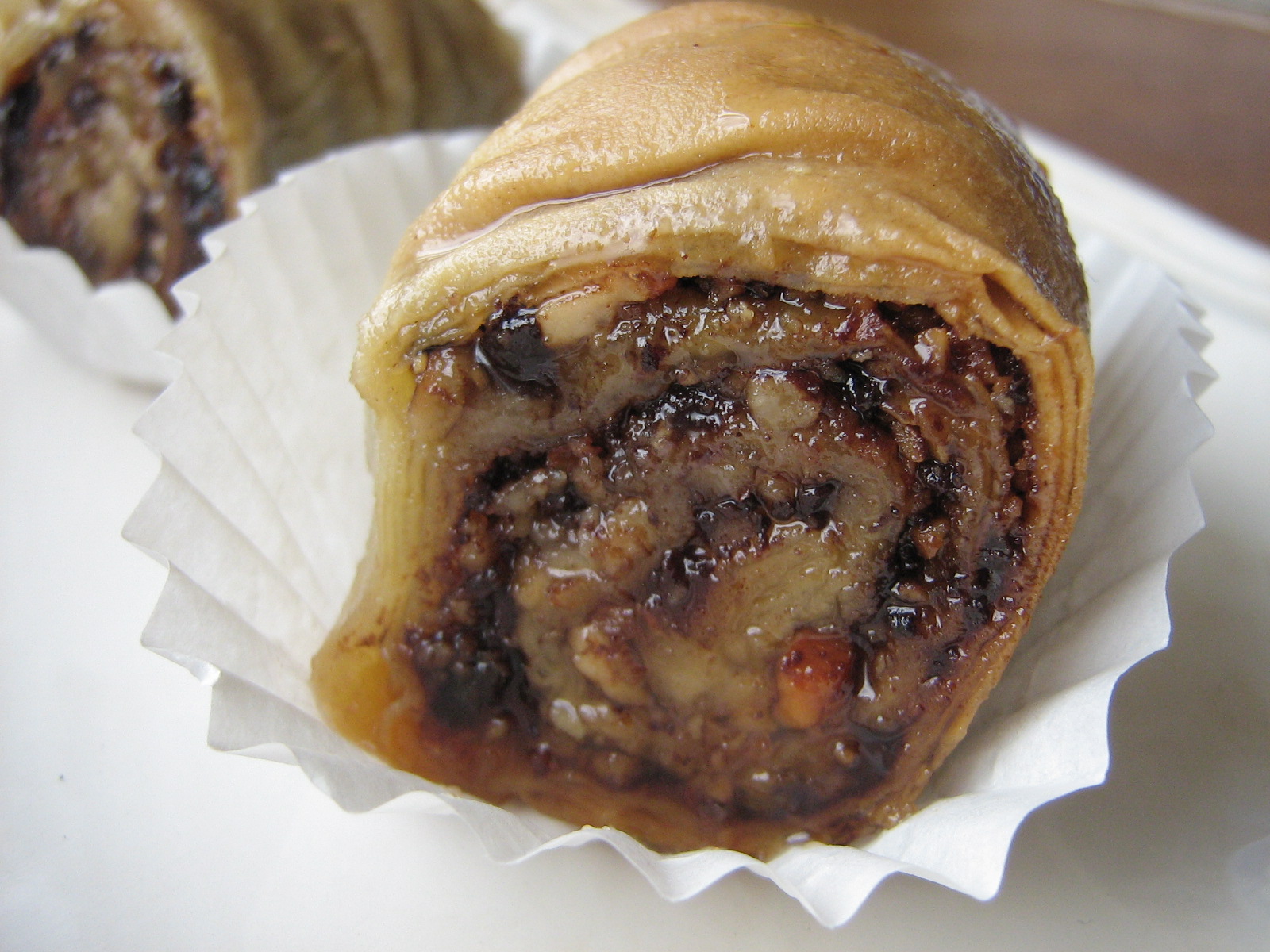 I also wanted to do a more "traditional" one (based on the conversations in the Daring Bakers' forums, there are many different traditional versions of baklava!), so I followed the suggested recipe and used walnuts, pistachios, and almonds.
And then, of course, I had to get creative with the shape. I did the traditional flavour in the traditional stacked layers, and the cherry chocolate one in a roll.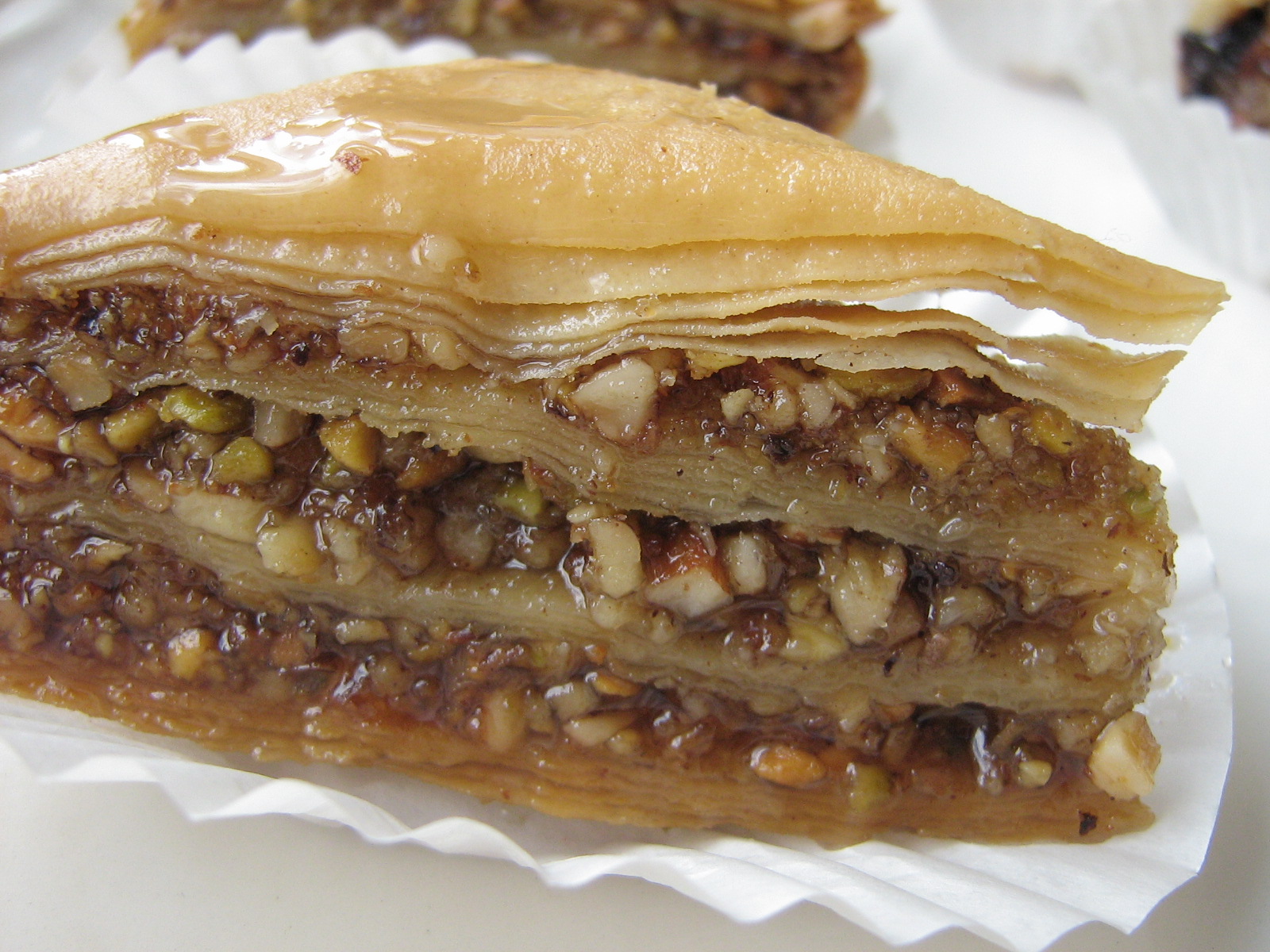 I made a 9″x5″ pan of each kind – turns out that one pan would have been plenty! And after spending 3 HOURS rolling out enough dough for two half batches, it was definitely enough!! This was a fun challenge though, and making something like homemade phyllo is exactly why I joined the Daring Bakers – but be warned: it is very time-consuming! I'm pretty strong and I'm actually quite handy with a rolling pin, so it wasn't a question of me being wussy or too weak to roll out the dough. The rolling plus the stretching just took forever! And now my hands feel bruised and I won't need to do any push-ups for a week……