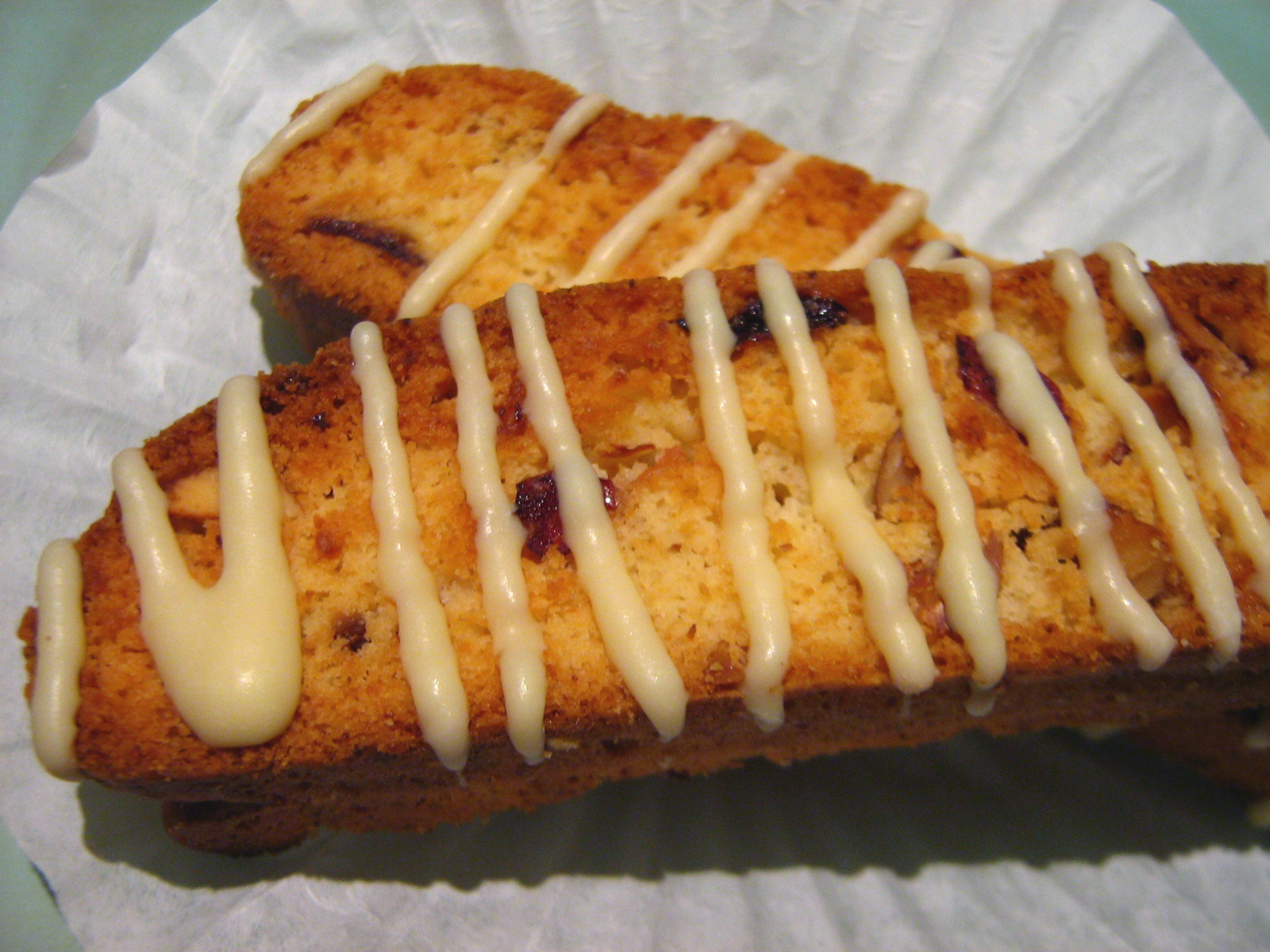 This past week has been a flurry of butter, sugar, flour, parchment paper, the whirring of the KitchenAid mixer, and the beeping of the oven timer. I've made five kinds of cookies, chocolate truffles, macarons, and stollen dough. I've been baking before work and after work, and when bedtime rolls around, my back and feet are killing me and I spend the night dreaming of cookies. But it's all good. I love it. Baking cookies is what my Christmas is all about :). This biscotti recipe is one of my favorites to bake at Christmas, because it gets awesome reviews from whoever receives them – especially Lynette, who asks, "Are you making the biscotti?" every year ;).
I first discovered this biscotti (from the Baker's Best Chocolate Cookbook) in "Cafeteria" class in grade 10 or 11 (essentially pre-cook's training). They were SO GOOD that I asked my Mum for the cookbook just so I could have the recipe. The first time I tried them at home, I burned them. I remember having dozens of slightly charred biscotti in the freezer because my Mum wouldn't let me throw them out after putting all that white chocolate and fruit and nuts in them. Sigh. But obviously, I didn't let that burnt experience stop me from trying again ;).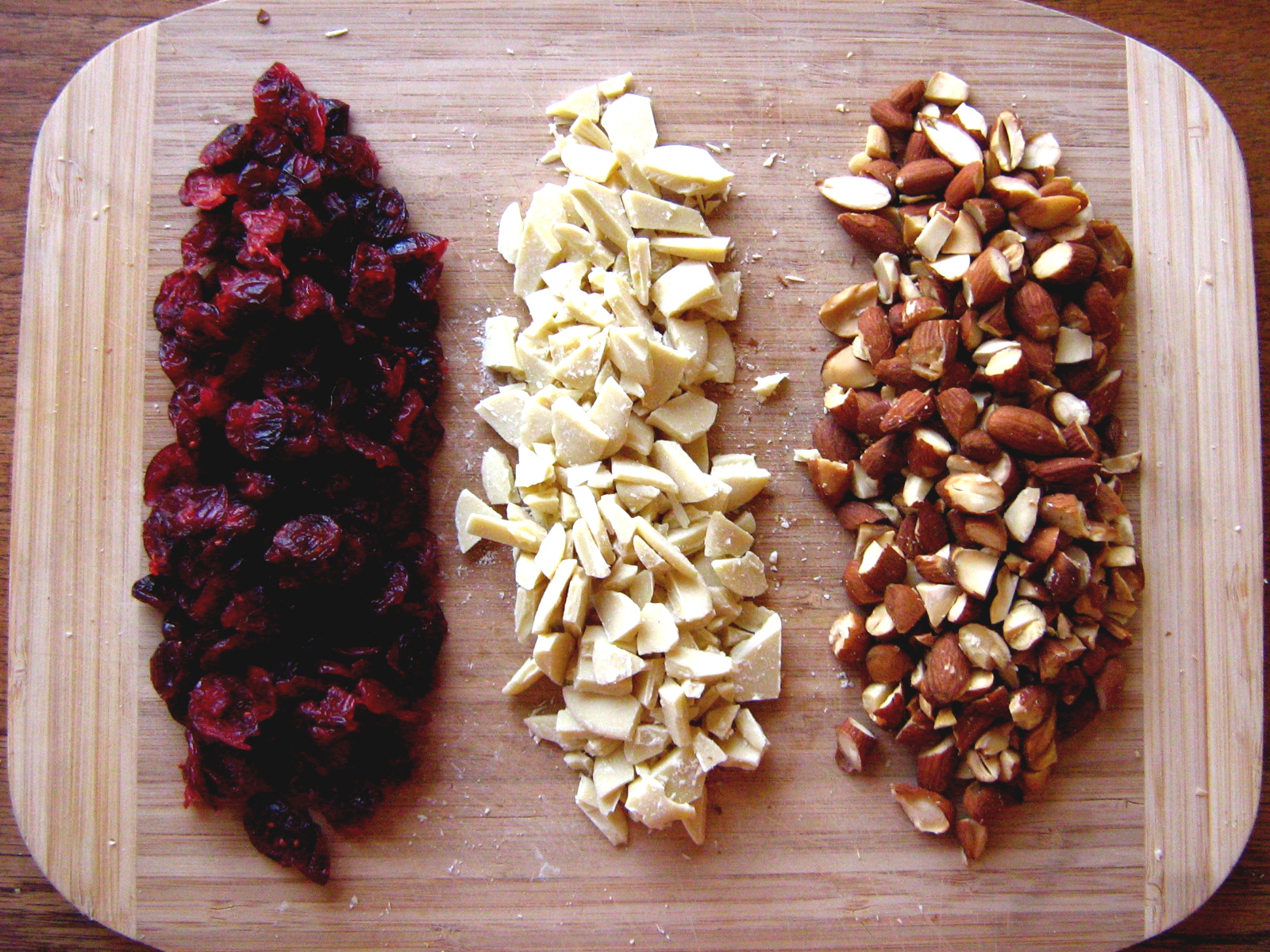 Biscotti is (are?) essentially a giant cookie log, baked, sliced, baked again, and in this case, drizzled with white chocolate. The original recipe calls for apricots, but cranberries seem more festive and they are nice and tart against the sweetness of the white chocolate. This year I added some Grand Marnier to the batter for extra festiveness, but orange juice is fine too :).
Happy Christmas Baking!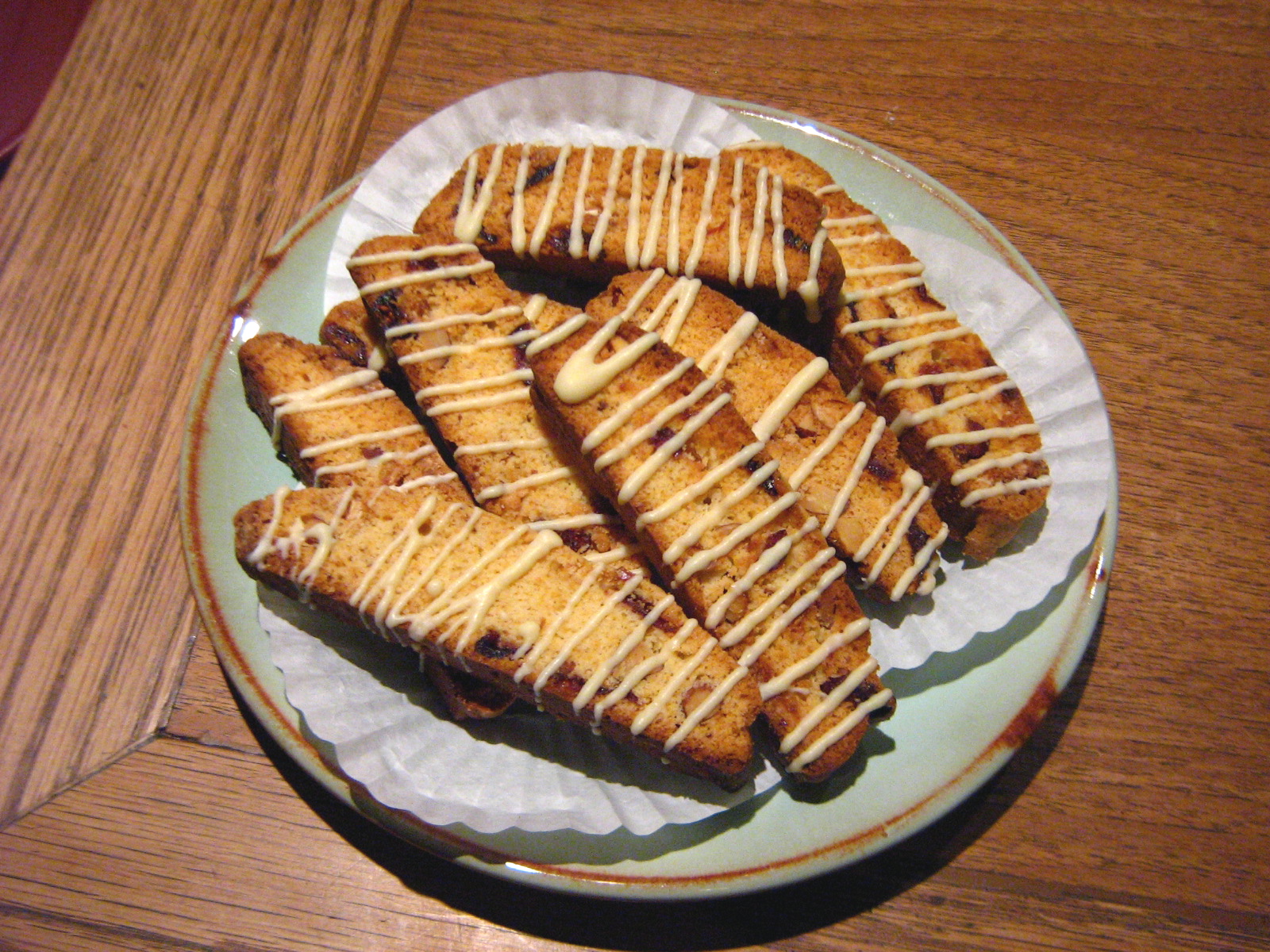 White Chocolate Cranberry Almond Biscotti
Adapted from Baker's Best Chocolate Cookbook (Kraft Canada, 1995)
Preheat oven to 350F.
In a mixer bowl or by hand, cream together:
1/2 cup butter
1 cup sugar
2 eggs
Beat until light and fluffy.
Stir in:
3 oz white chocolate, melted and cooled slightly
1 tbsp orange liqueur (such as Grand Marnier)
3 tbsp orange juice (or omit the liqueur and use 4 tbsp orange juice)
1 tsp vanilla extract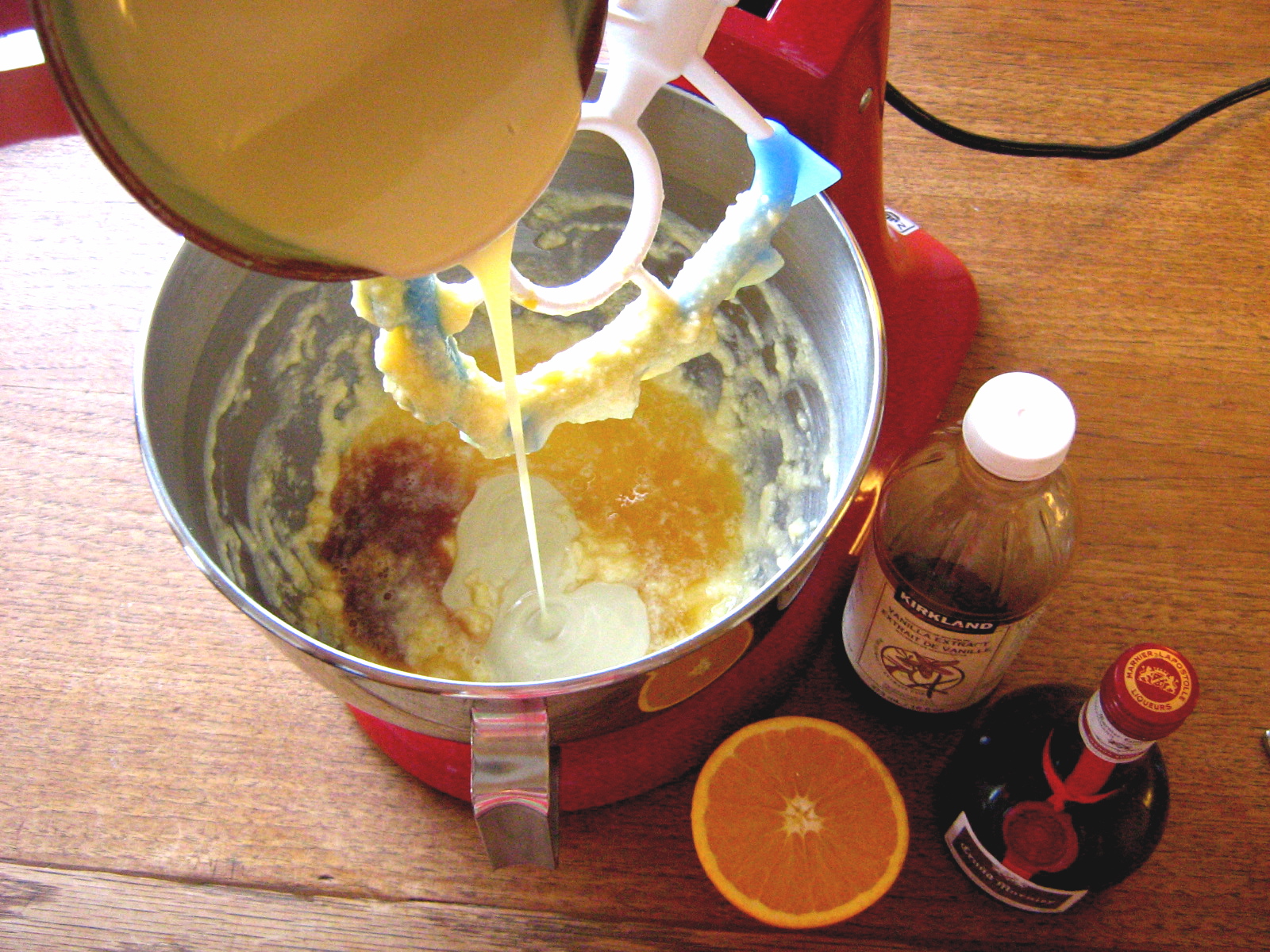 In a bowl, combine:
3 cups all purpose flour
2 1/2 tsp baking powder
1 tsp salt
Stir gently into the butter/sugar mixture, then add:
3/4 cup chopped toasted almonds
3/4 cup dried cranberries
3 oz chopped white chocolate
If you are using a mixer, stir in these last additions by hand.
Line two cookie sheets with parchment paper and divide the dough evenly between them. Using wet fingers, shape the dough into 2 long, flat logs, about 2 1/2 inches wide. Bake in the top and bottom thirds of the oven for 25-30 minutes, rotating the pans halfway through, until golden.

Cool for 10 minutes (or until firm in the center), then slice with a sharp serrated knife into 1 cm / 1/2 inch thick slices. Arrange the slices in a single layer on the cookie sheets and bake for 16-20 minutes until lightly golden, turning the cookies over after 8-10 minutes and rotating the pans every 4-5 minutes so the cookies brown evenly.

Cool completely on a wire rack, then drizzle with 4 oz melted white chocolate (if desired). Store in an airtight container.