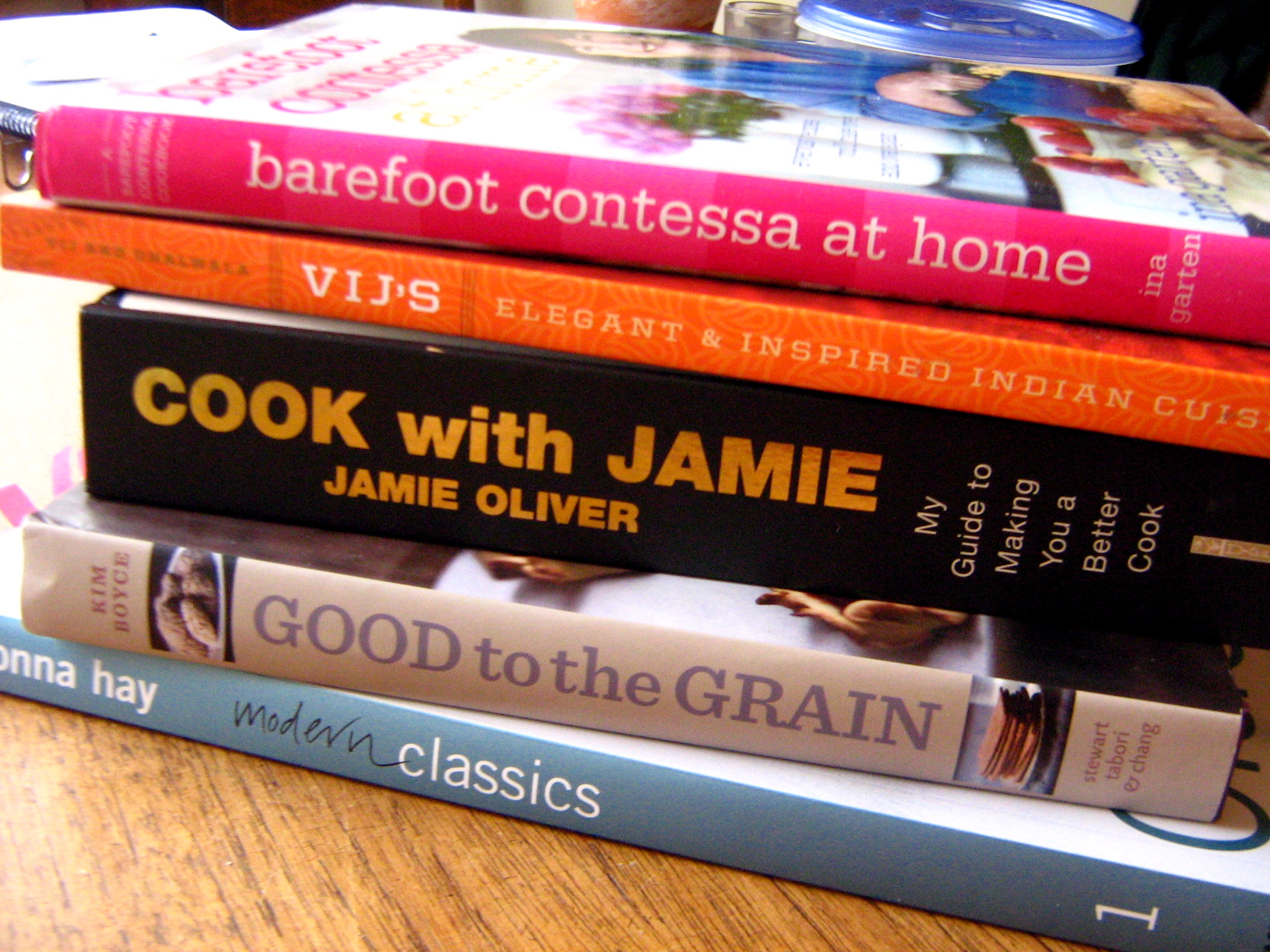 I know I'm a month late for resolutions, but it's the thought that counts, right? This is something I've been meaning to do for a while, so it seems like a good idea to put it out there and actually commit to it. Here it is: I have a gazillion cookbooks, but I've only actually cooked anything out of a handful of them, and even then, only one or two recipes from each. I tend to browse through them and oogle the pictures more than anything. Therefore, I resolve to actually cook things out of my cookbooks. I'm going to aim for one recipe a week, which will also require some planning, but really, I should be better about that anyway.
Here are just a few cookbooks from my collection that I've been perusing lately. I'm sure I'll be posting about some of these recipes!
Barefoot Contessa At Home by Ina Garten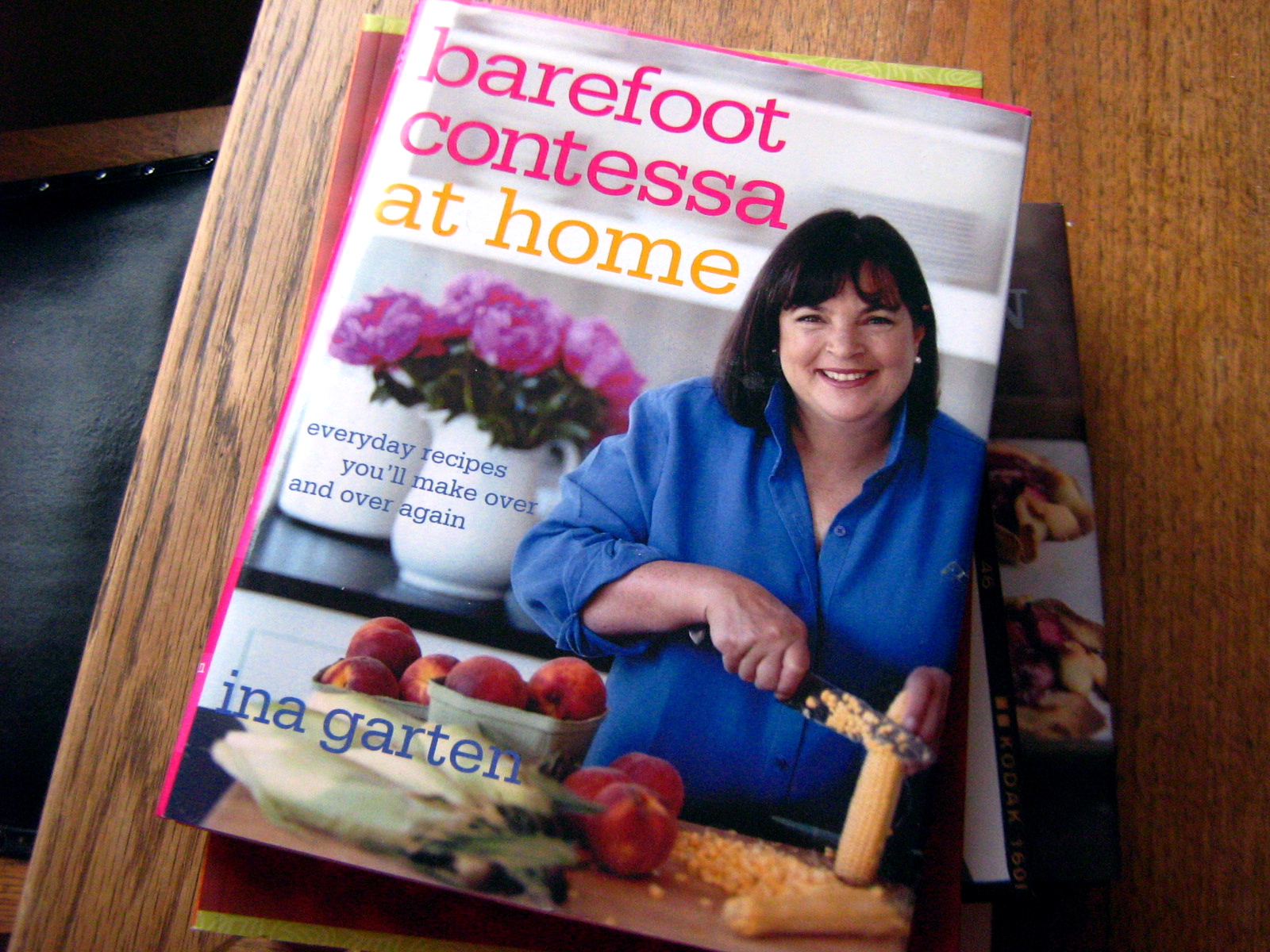 Nate's mum gave me this one, and the only thing I've made so far is the chocolate cake (which was really good!). I like Ina's recipes because they use simple, everyday ingredients but still somehow feel kind of fancy, in that "brunch in the Hamptons" sort of way.
These Heirloom Tomatoes with Blue Cheese Dressing have me salivating, and I don't even like raw tomatoes that much. I know it's totally out of season for February, but come August…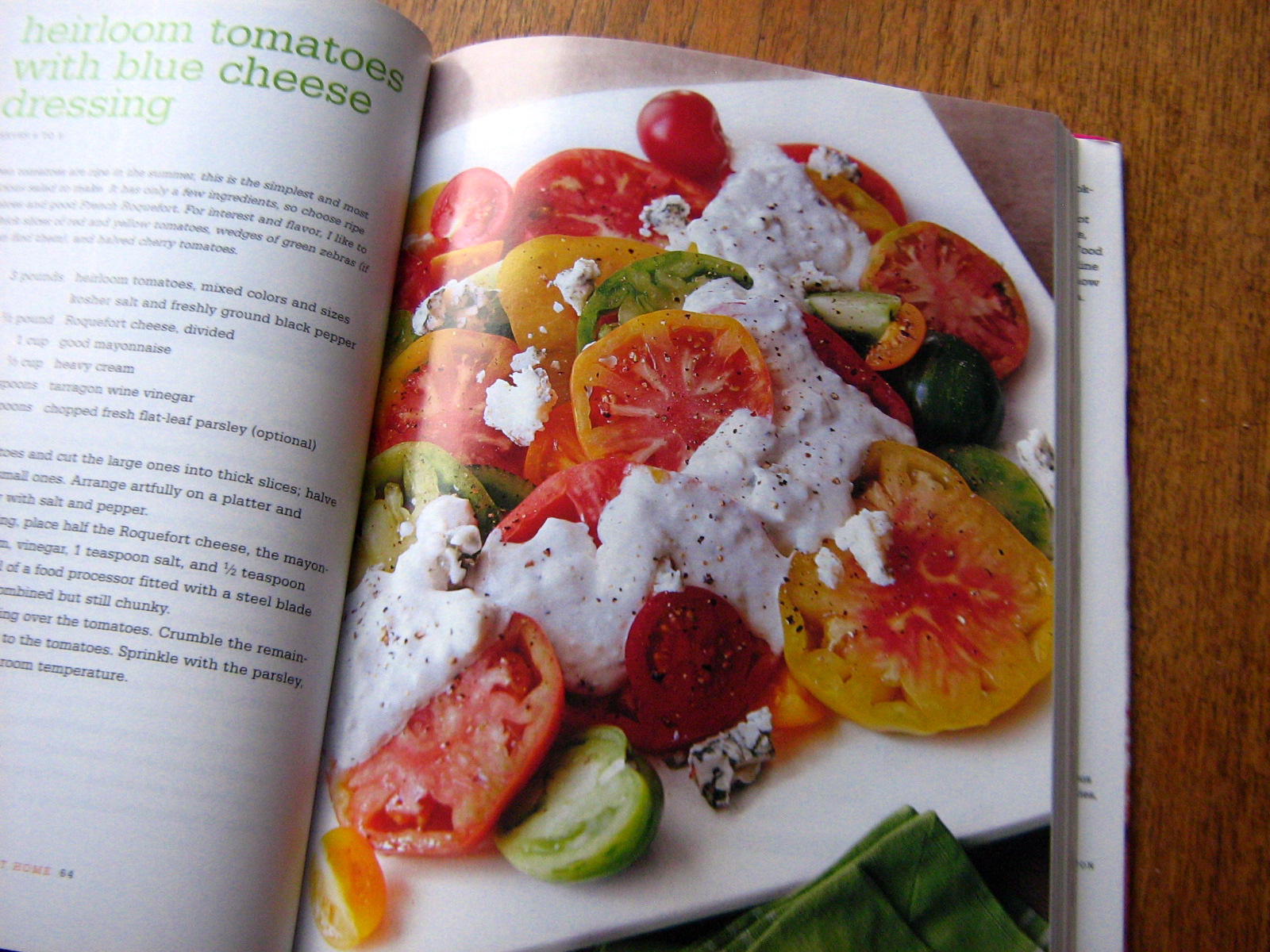 Chicken Piccata. Kind of retro, but I can imagine some great variations.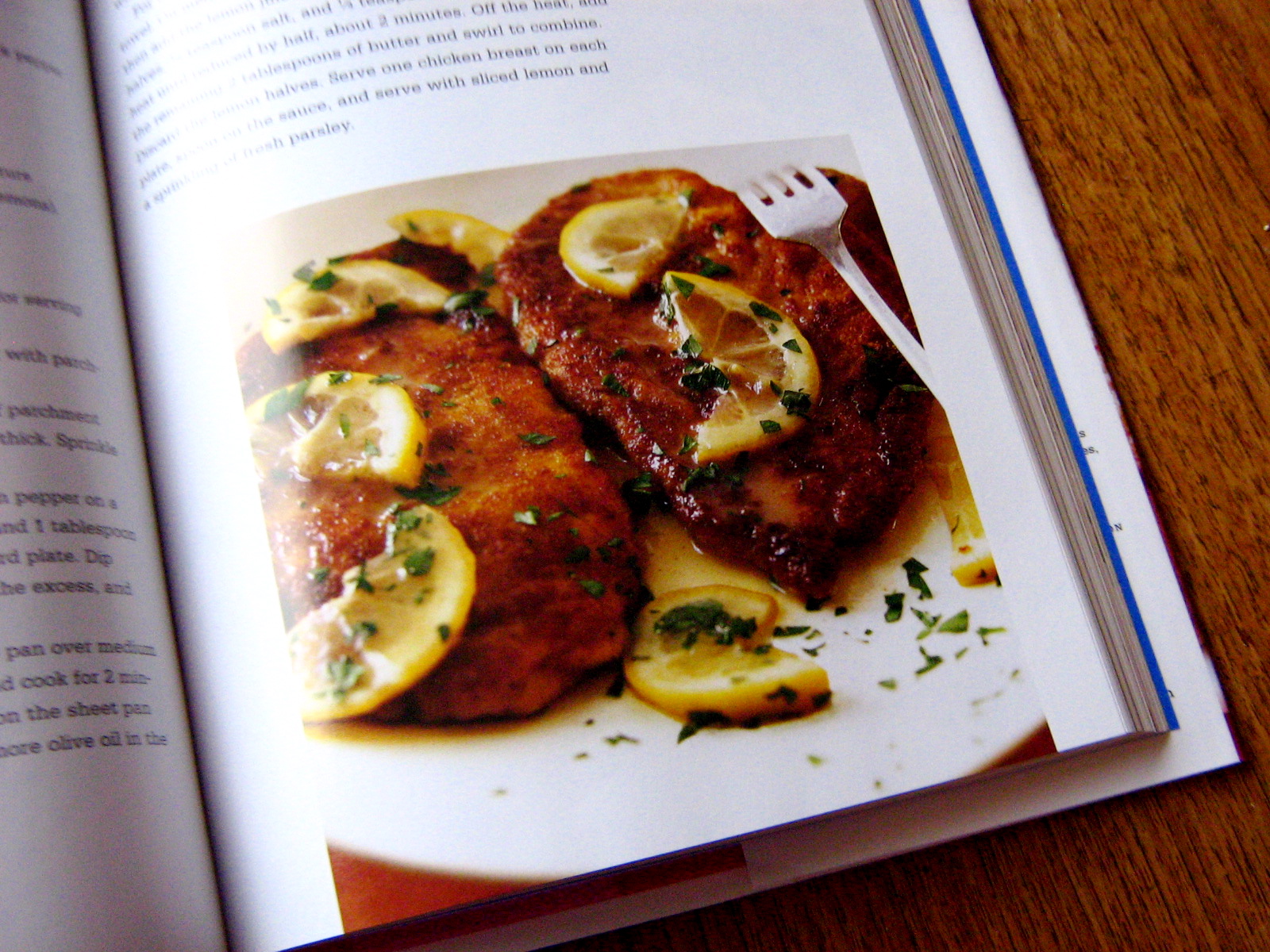 This Summer Fruit Crostata will be an excellent way to use up the rhubarb in my freezer from this past summer.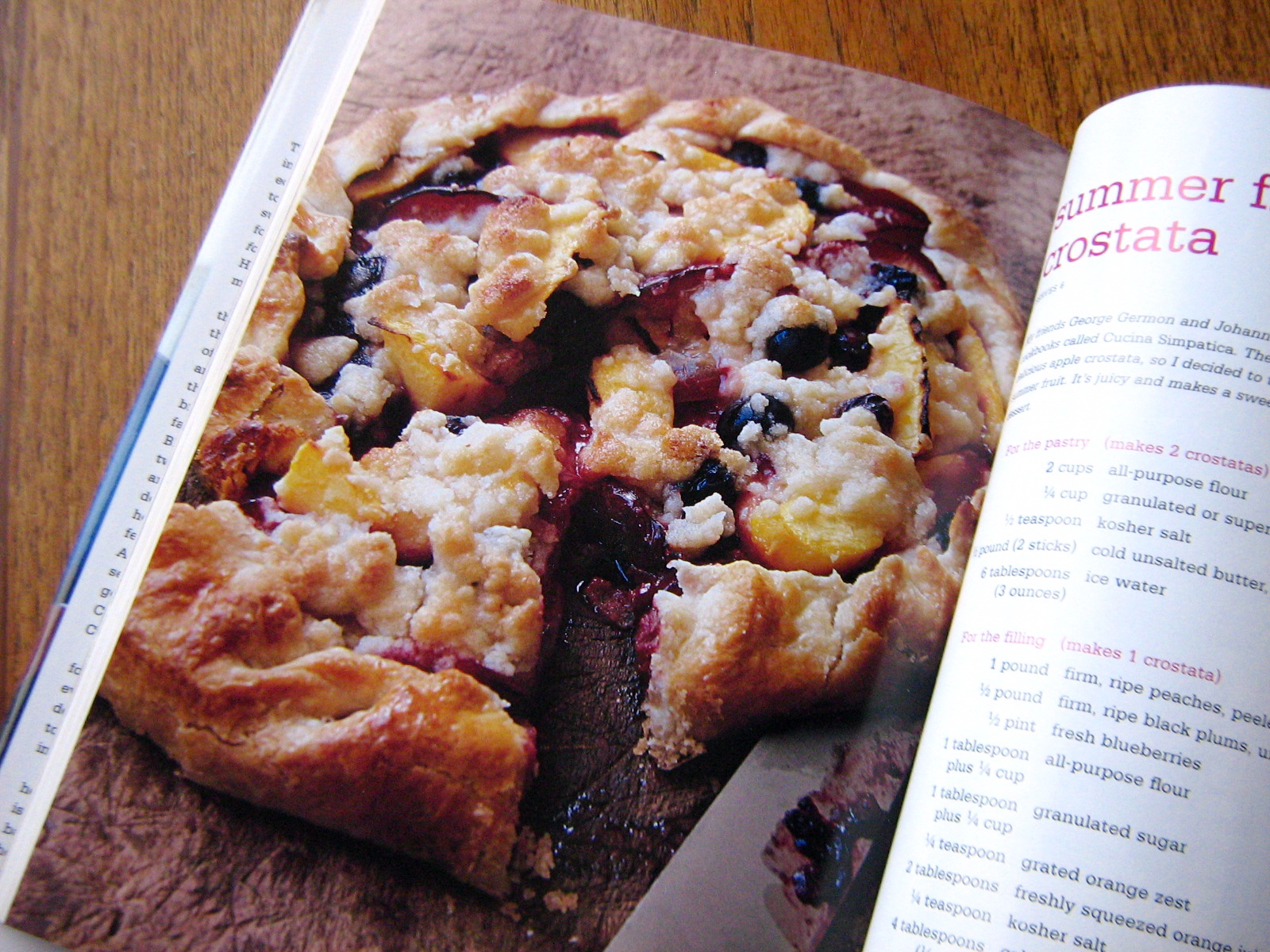 Vij's Elegant & Inspired Indian Cuisine by Vikram Vij and Meeru Dhalwala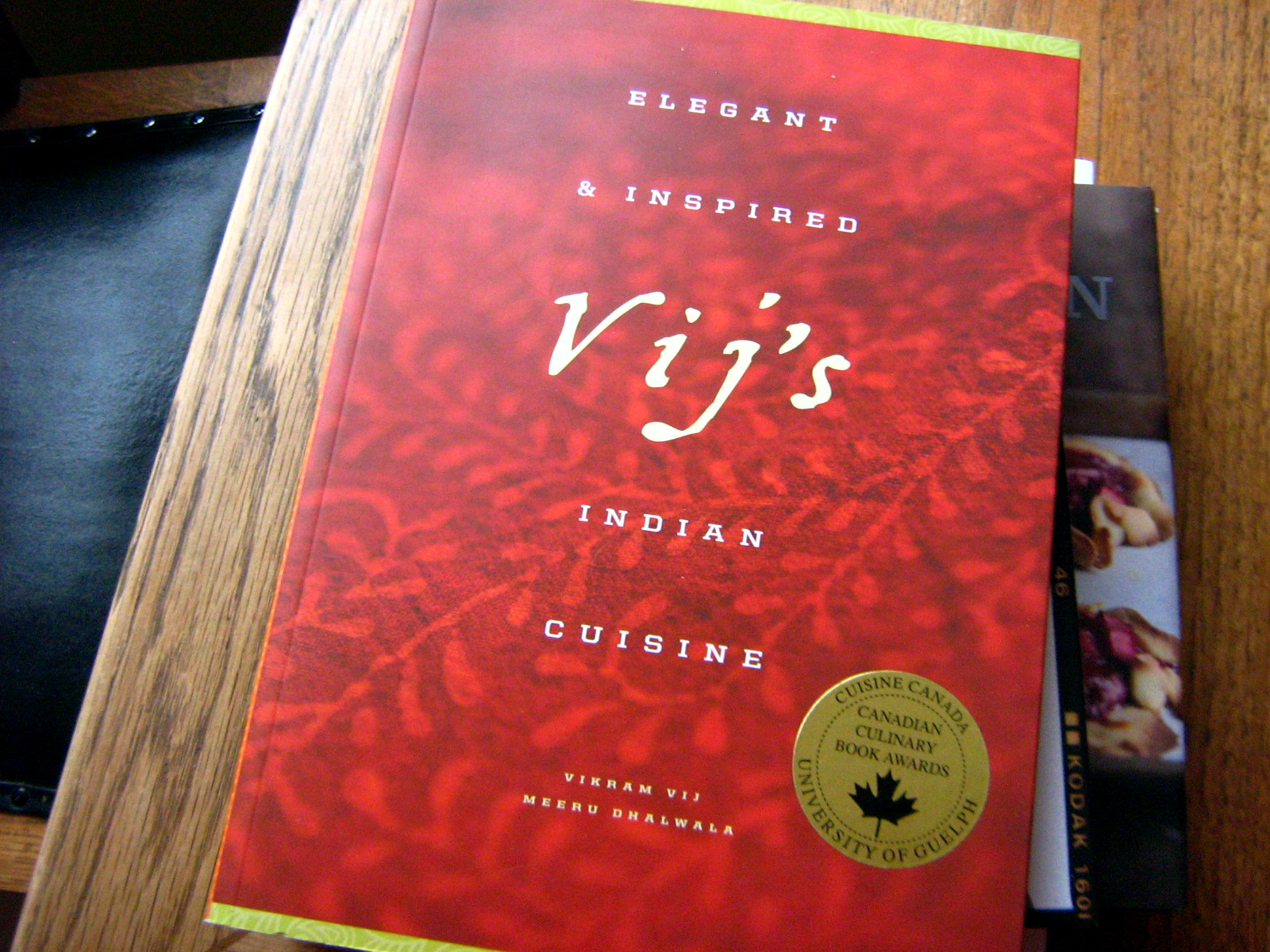 Vij's is a highly-esteemed Indian restaurant in Vancouver, and the meal I had there with my aunt quite a few years ago is one of the most memorable dining experiences I've had. The food and atmosphere were both incredible. Since my mum passed this cookbook on to me, I've been wanting to make lots of things out of it…
Sautéed Arugula and Spinach with Paneer and Roasted Cashews, because it includes a recipe for paneer, which I also want to make.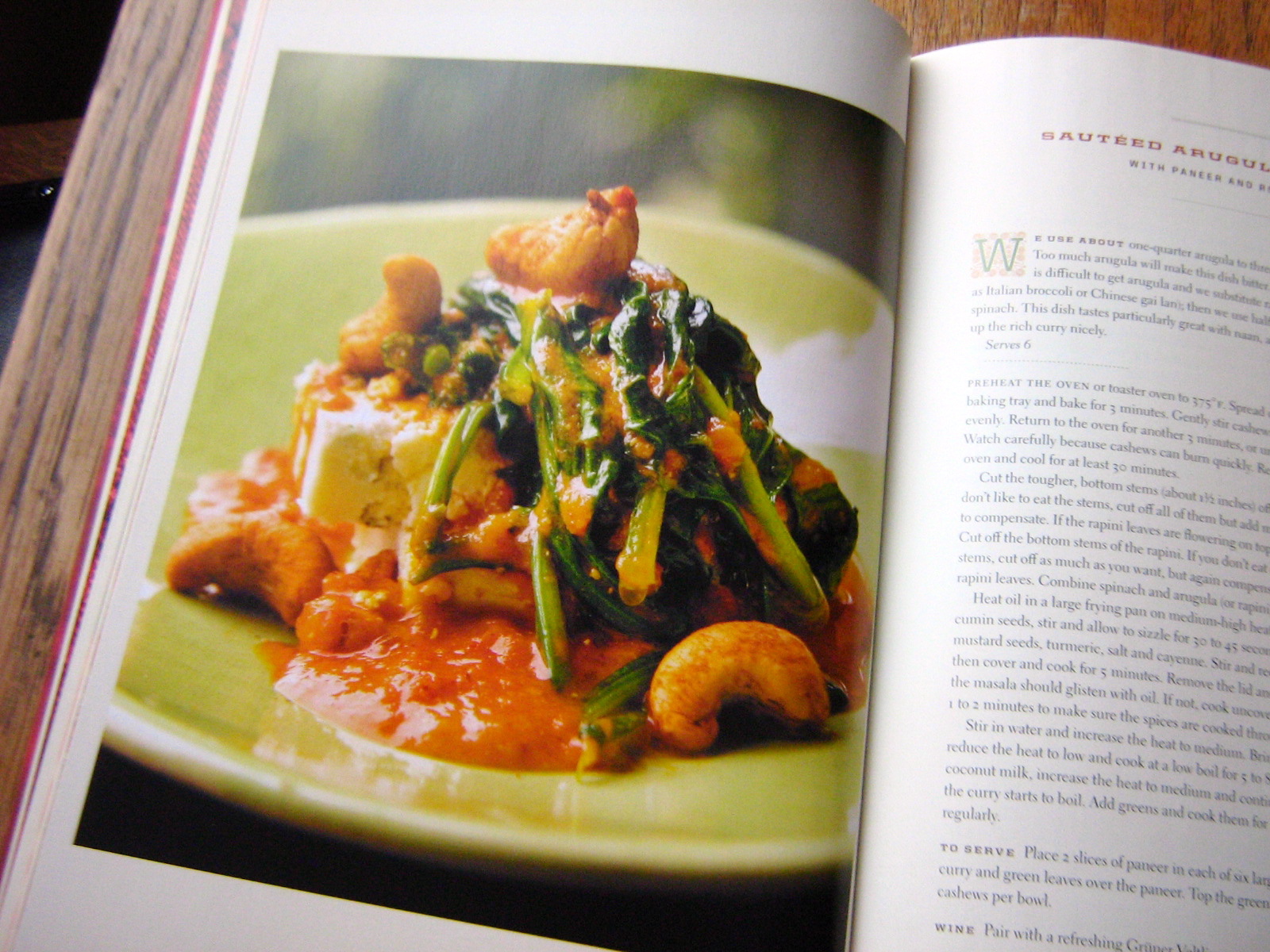 My aunt had these Marinated Lamb Popsicles with Fenugreek Cream Curry when we ate at the restaurant, and I still think about how good they were.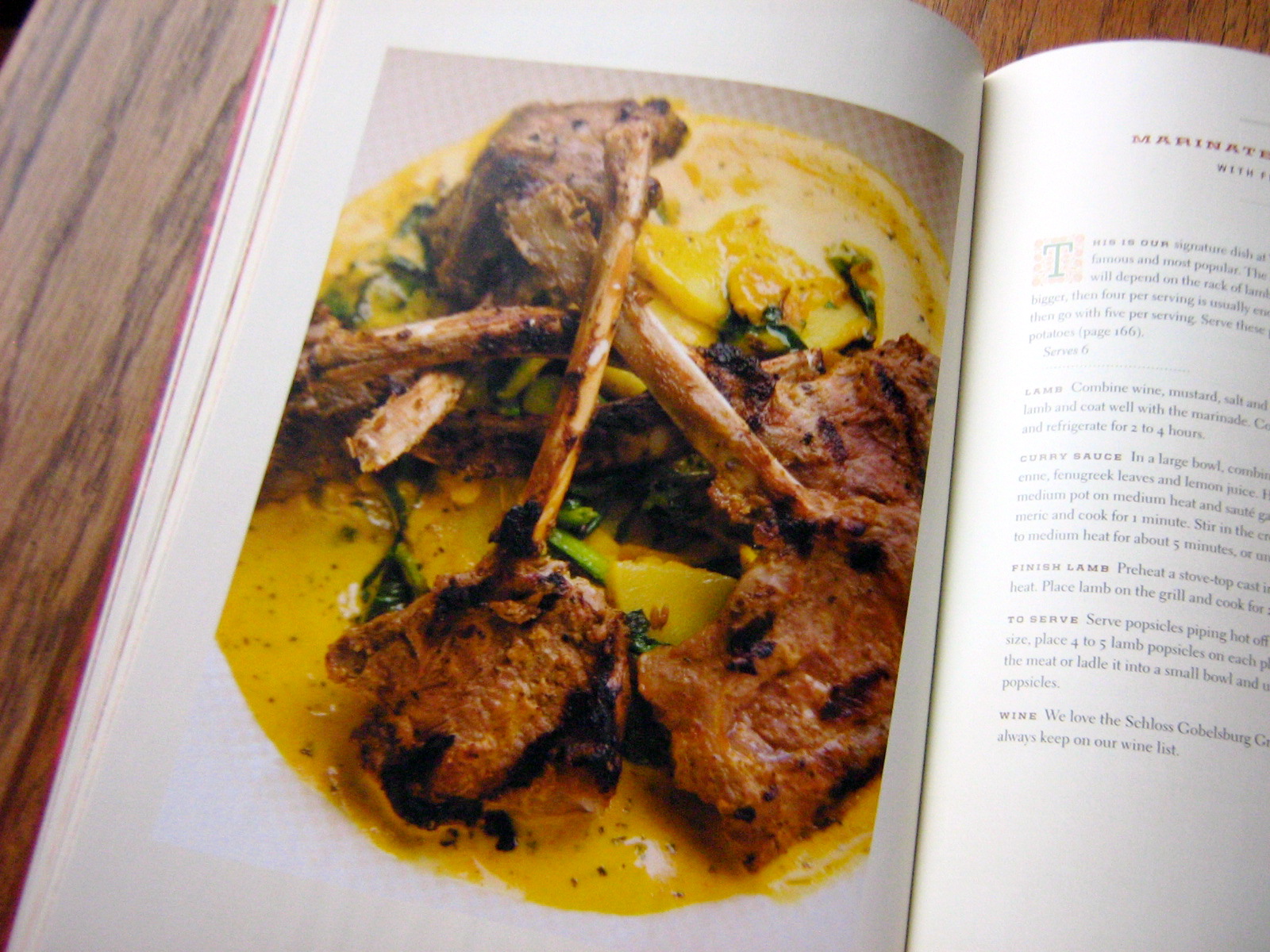 In addition to the more complicated curry recipes, there are also basic dal, rice pudding, and chai recipes I want to try.
Cook with Jamie by Jamie Oliver
Like approximately half of the females on the planet, I have the most gigantic crush on Jamie Oliver. Not only does he have a cute British lisp, but he is also incredibly passionate and is quite literally changing the world through food. I love his casual, seemingly haphazard approach to cooking (a bit of this, a handful of that, bash it around, get in there with your hands, etc), and his recipes seem like such great jumping-off points.
Such as these four ways to roast a chicken breast.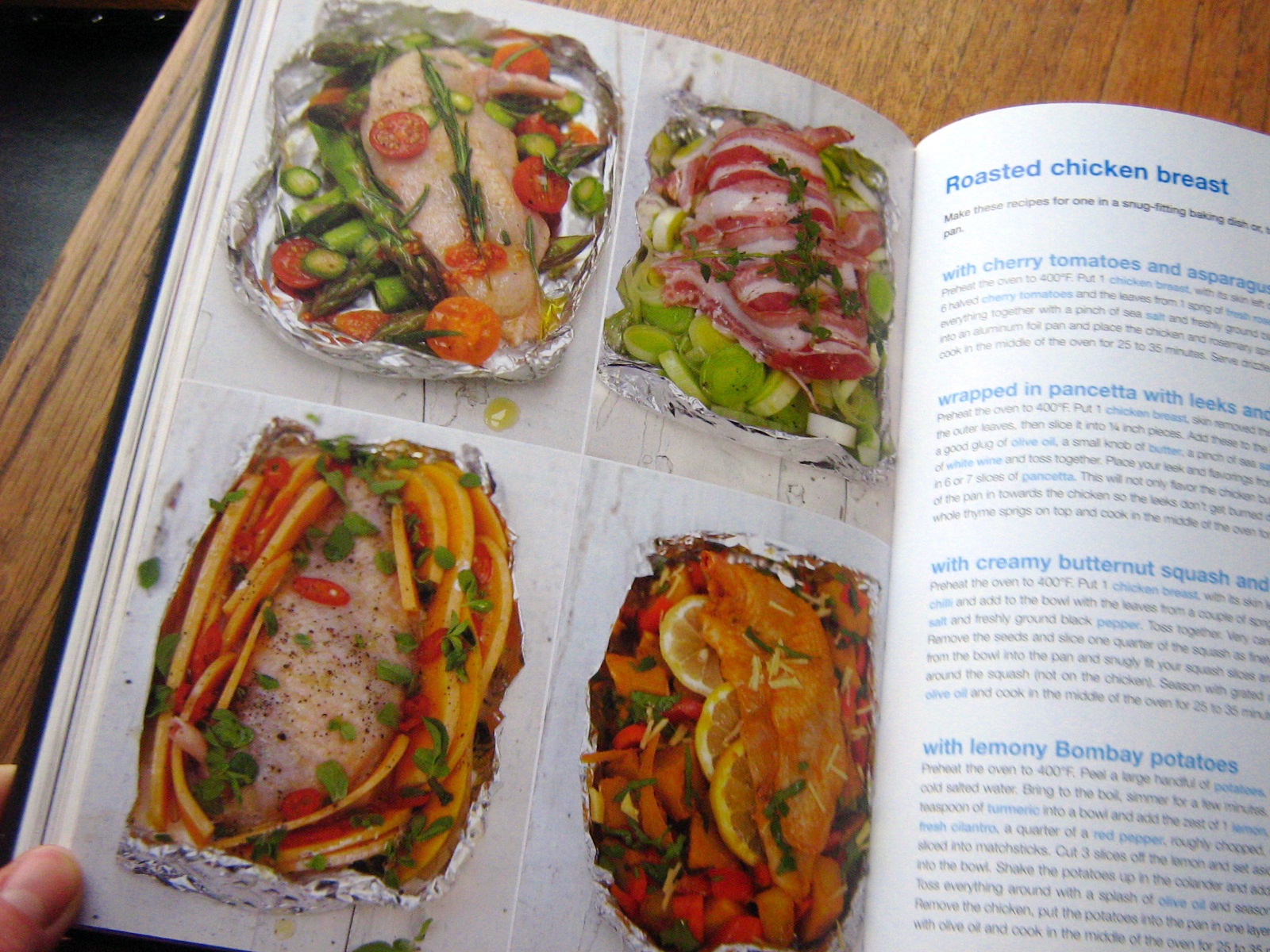 My favorite section of this cookbook has to be the pasta. I WILL make fresh pasta, pasta machine or not!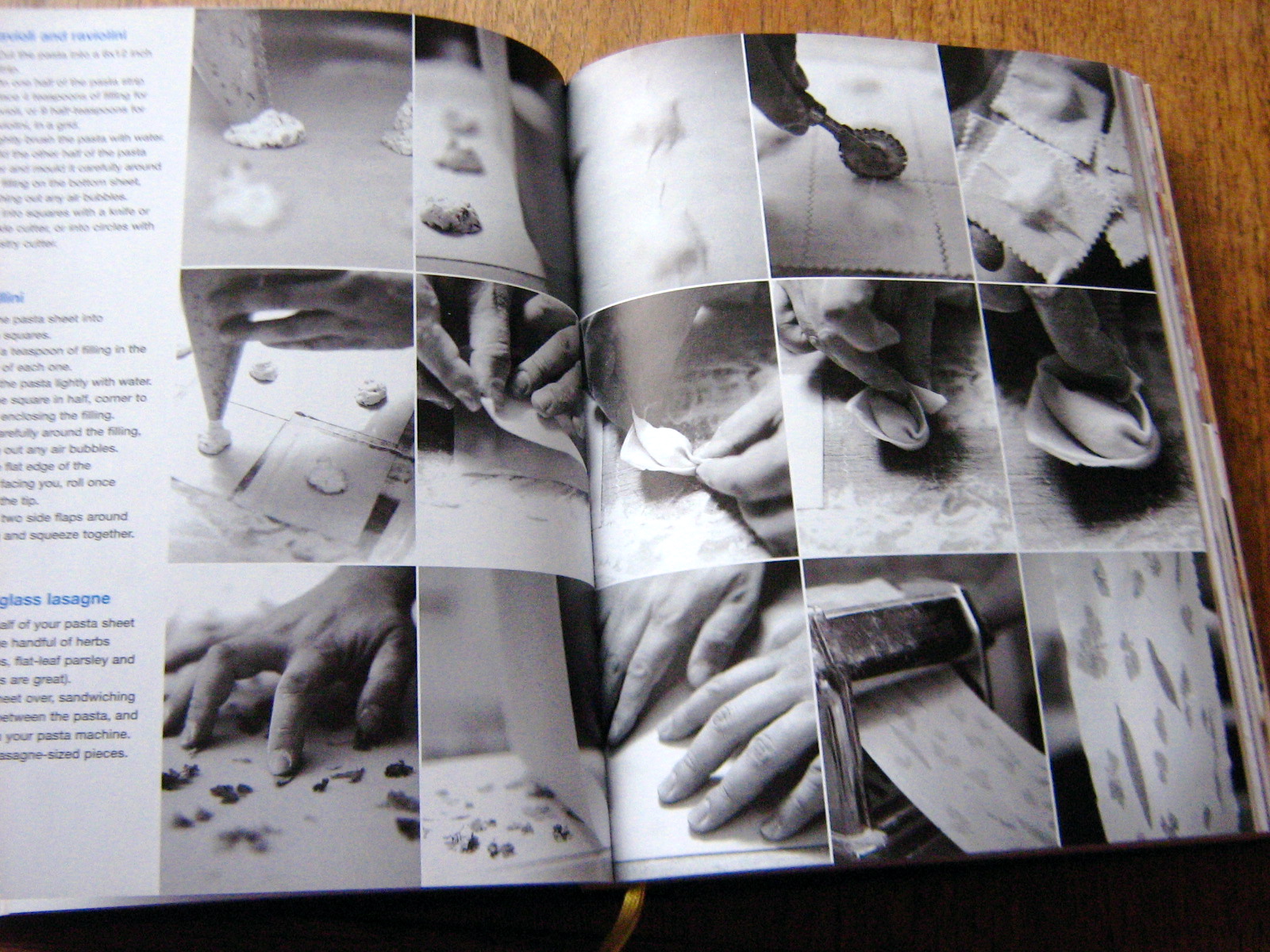 Because just see how delicious this Papardelle with Wild Rabbit, Olives and Marjoram looks!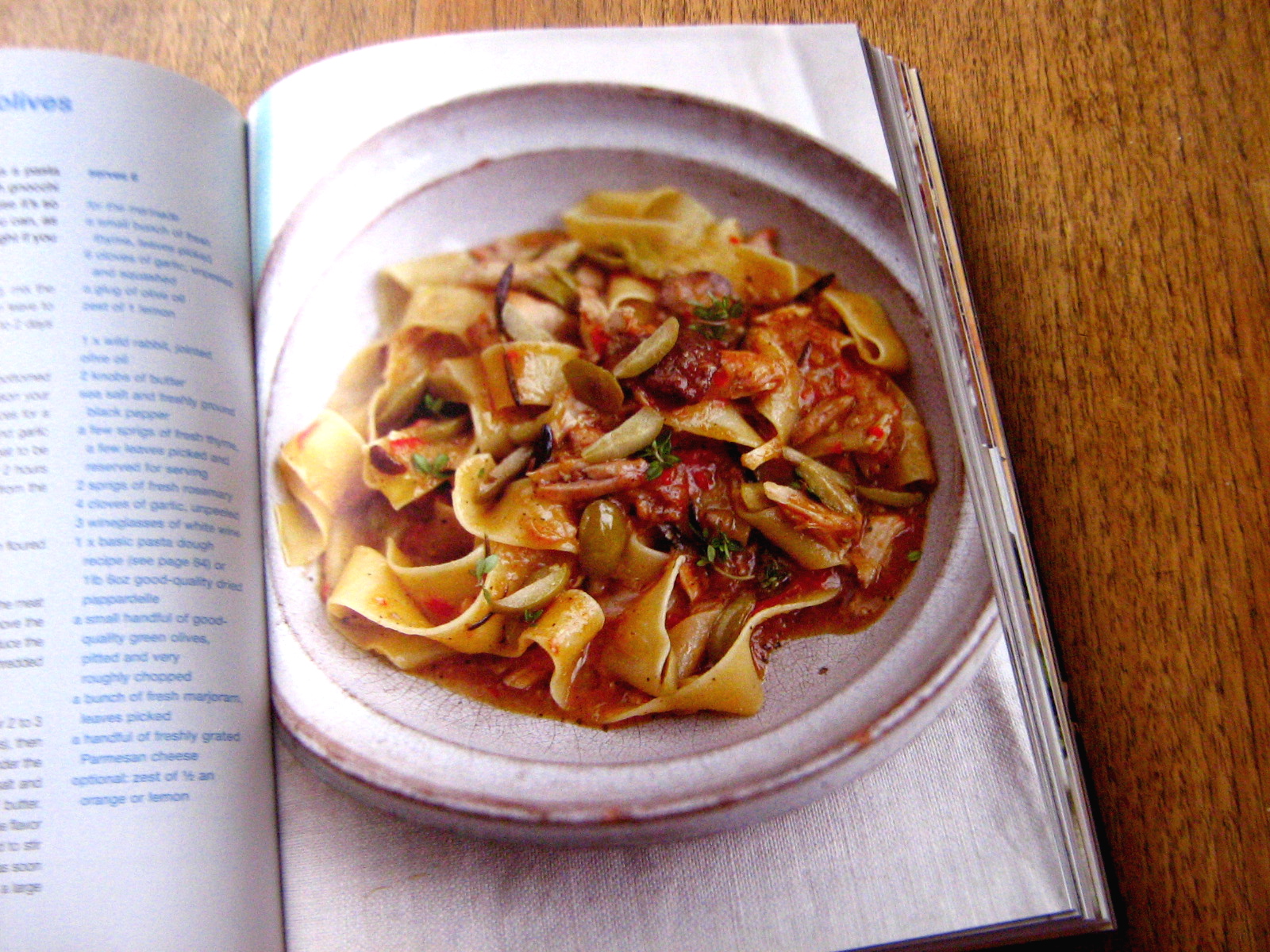 This Whole Baked Cauliflower with Tomato and Olive Sauce has intrigued me since I first flipped through the book.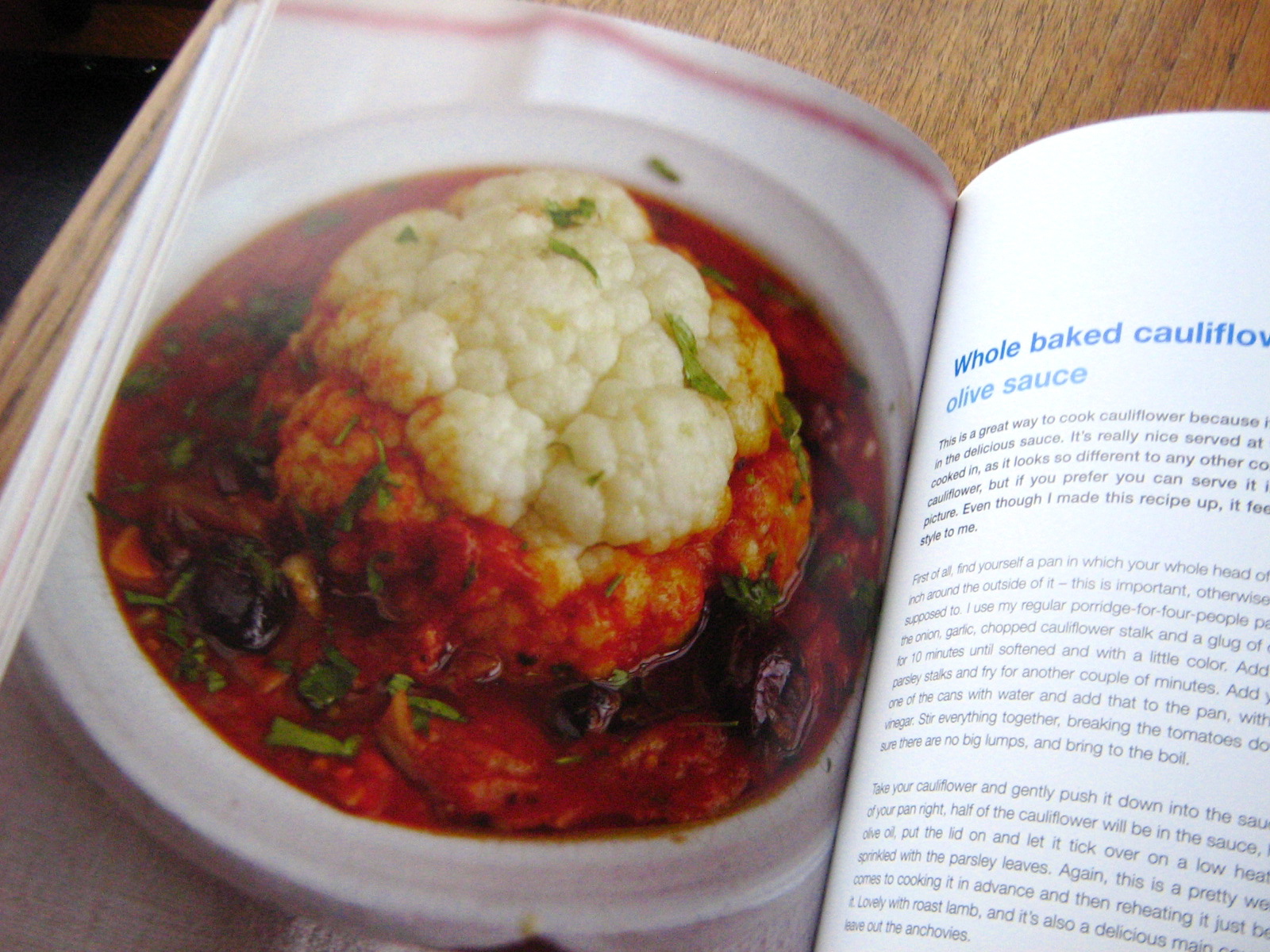 And that's not including any of the fantastic custardy, puddingy British desserts. Yum.
Good to the Grain by Kim Boyce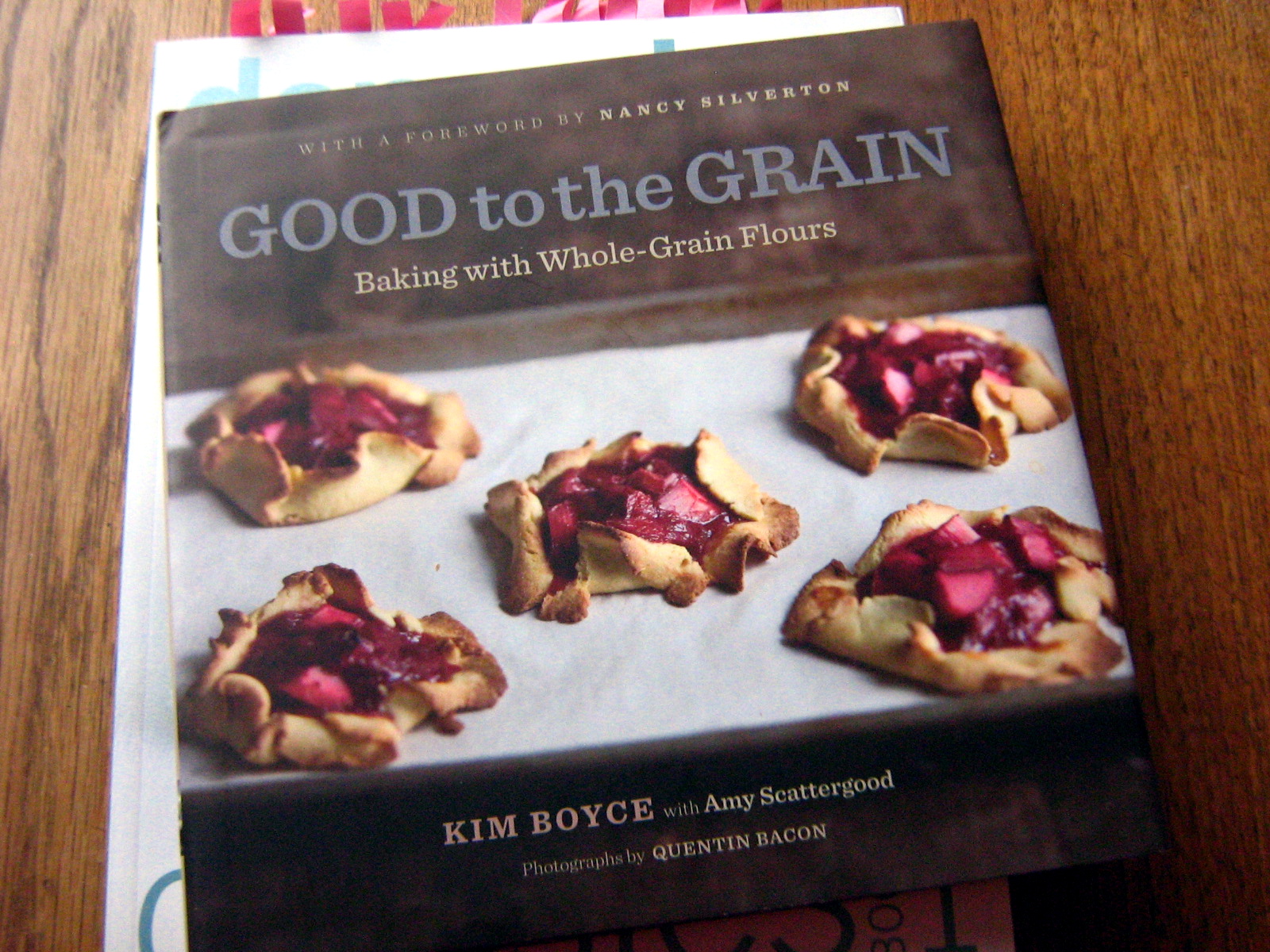 I love baking, but I don't love relying so much on white wheat flour. I've written about this cookbook before (remember these cookies?), and what's great about it is that Boyce doesn't just throw some whole wheat into a recipe to make it healthier. Instead, she recognizes that different grains have their own flavours and characteristics, and she has created recipes that compliment them. Also, she introduces each grain with a little history lesson, which is very pleasing to my inner foodie nerd.
Strawberry Barley Scones, with the strawberry jam baked right in. I will always be up for making scones.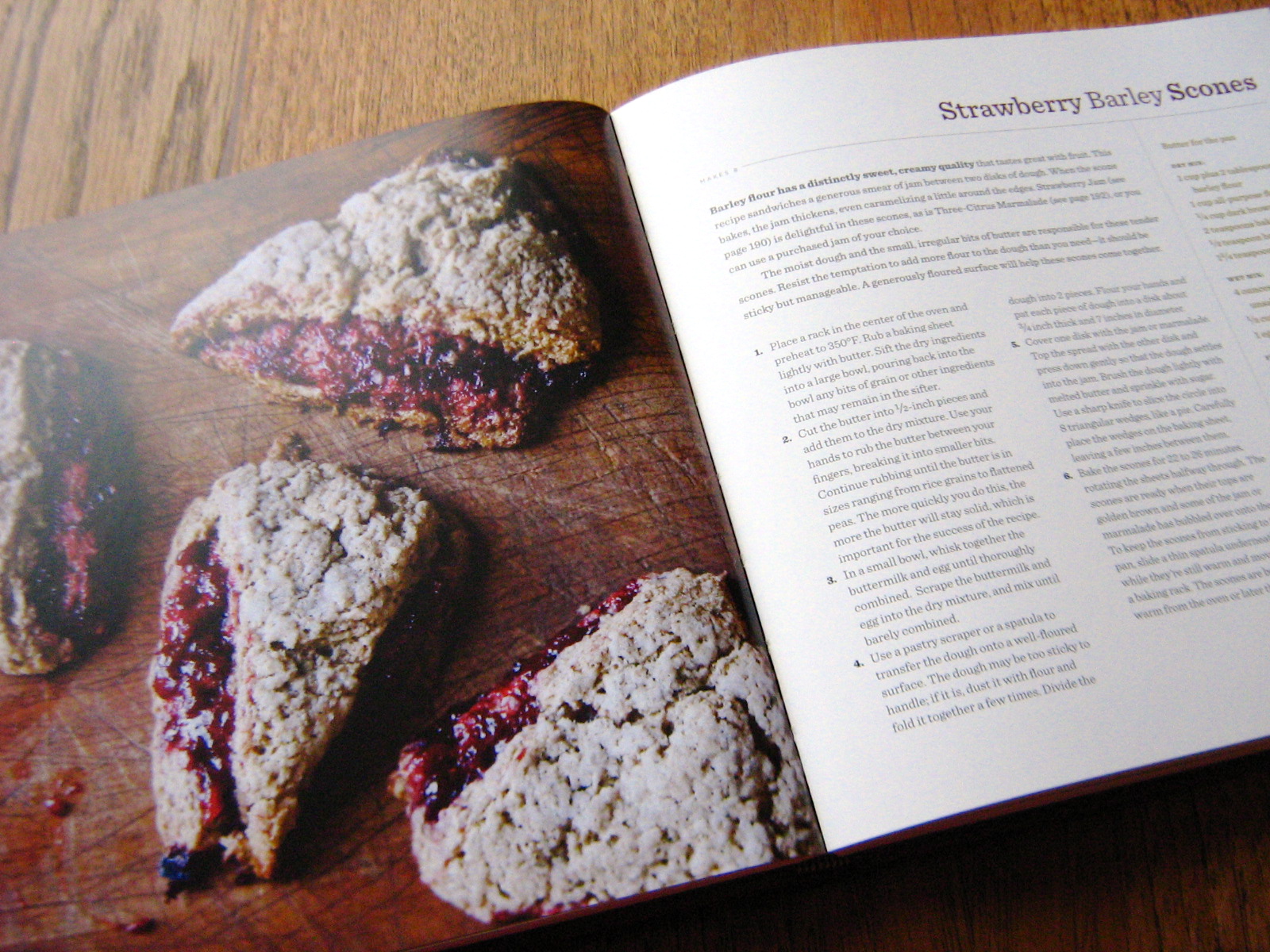 This is an Apricot Boysenberry Tart with a rye crust – the crust has me intrigued!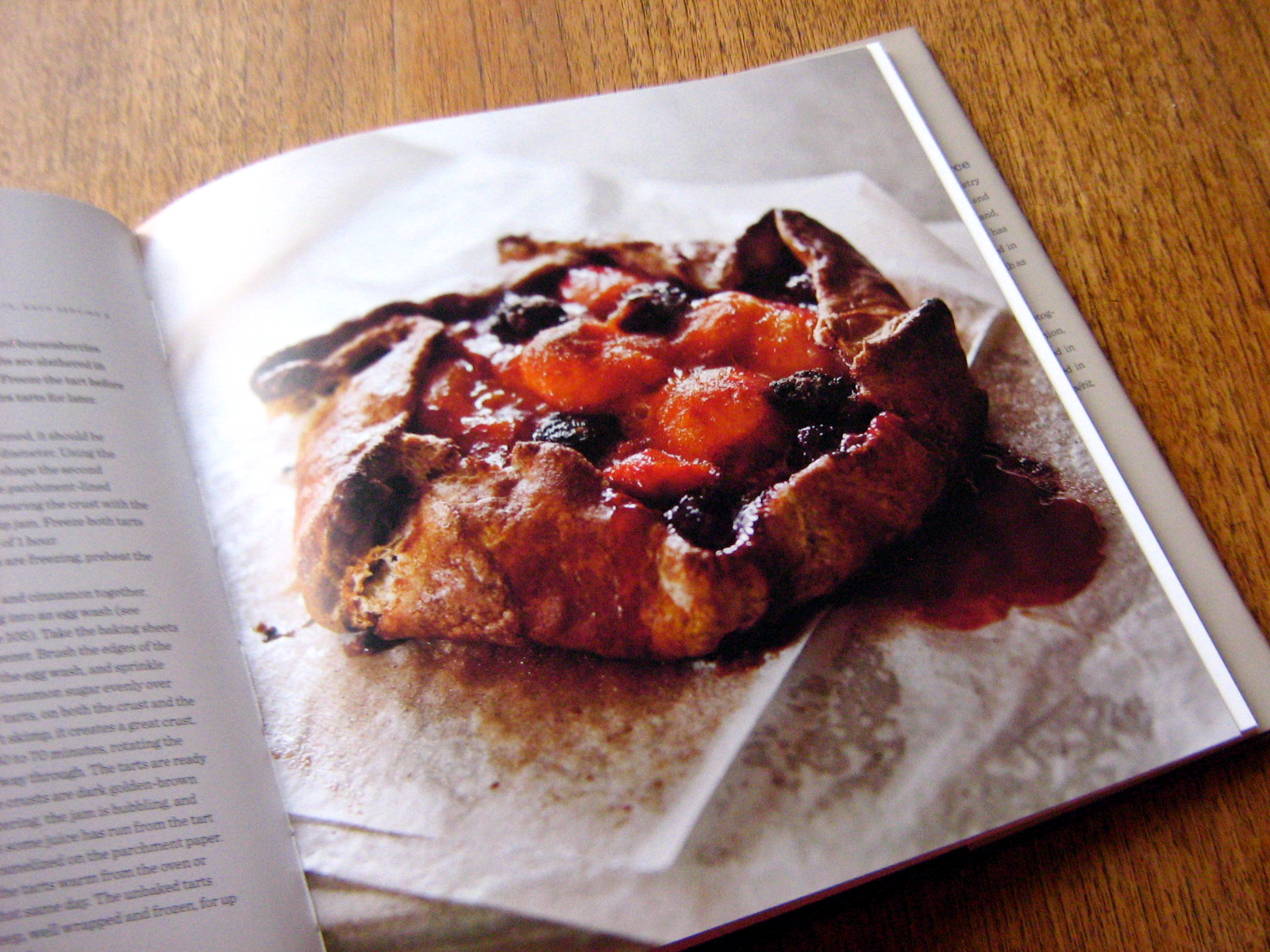 And there are tons of muffins, pancakes, and cookies to be made with all kinds of different grains.
And finally, Modern Classics I by Donna Hay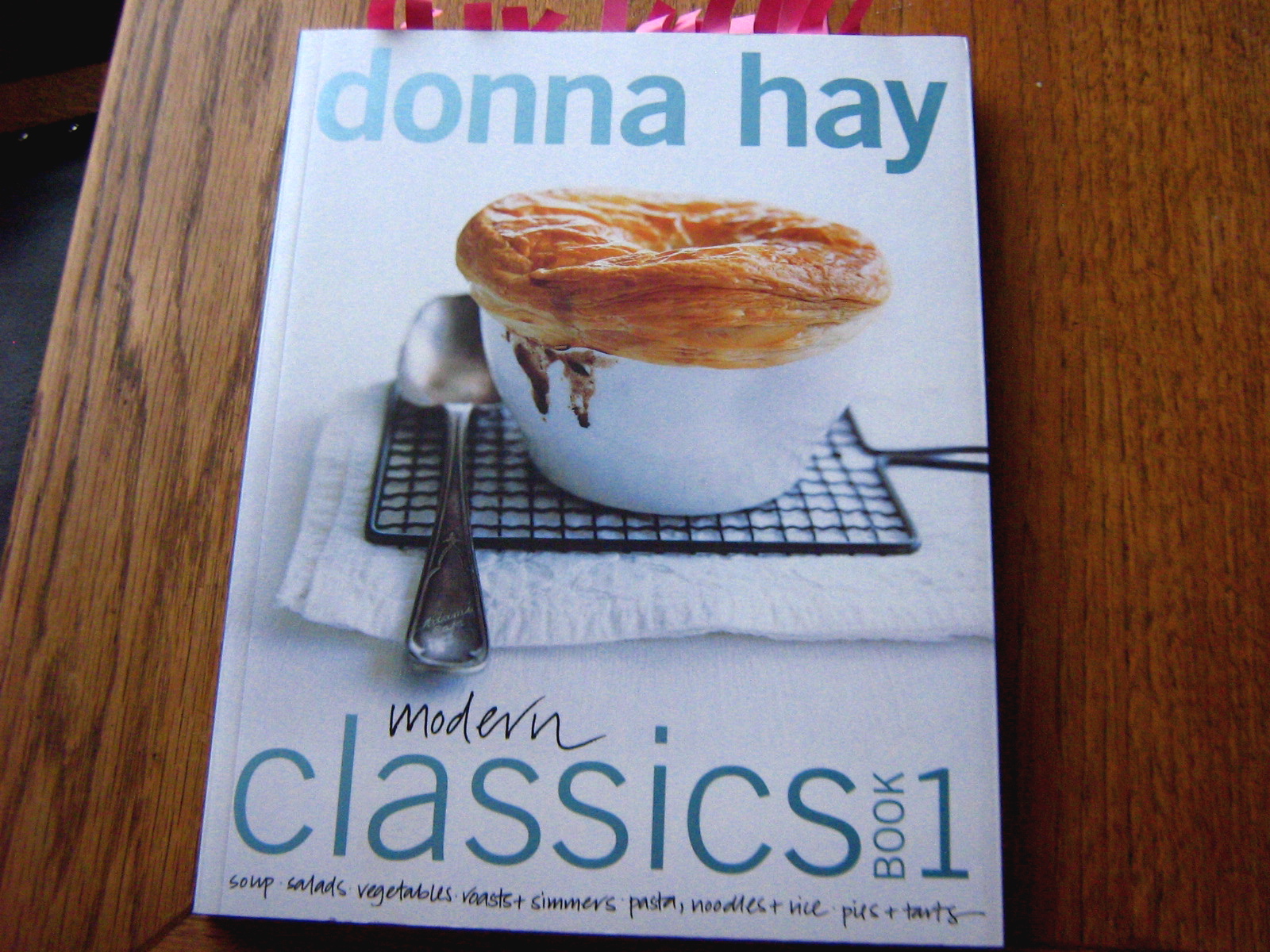 Donna Hay's cookbooks are some of my favorites. When I first started "collecting", hers were some of the first that I acquired. The cookbooks I like best always have a ton of photos, and in Hay's books, there is a photo for every single recipe. And the photos are gorgeous – seriously drool-worthy. The recipes are quite simple, but very flavourful and eclectic – everything from roast chicken to Thai curries to ratatouille.
I've had my eye on this Thai Beef Salad for some time.
More inspiring, delicious-looking salads.
I love a good savoury pie and/or tart!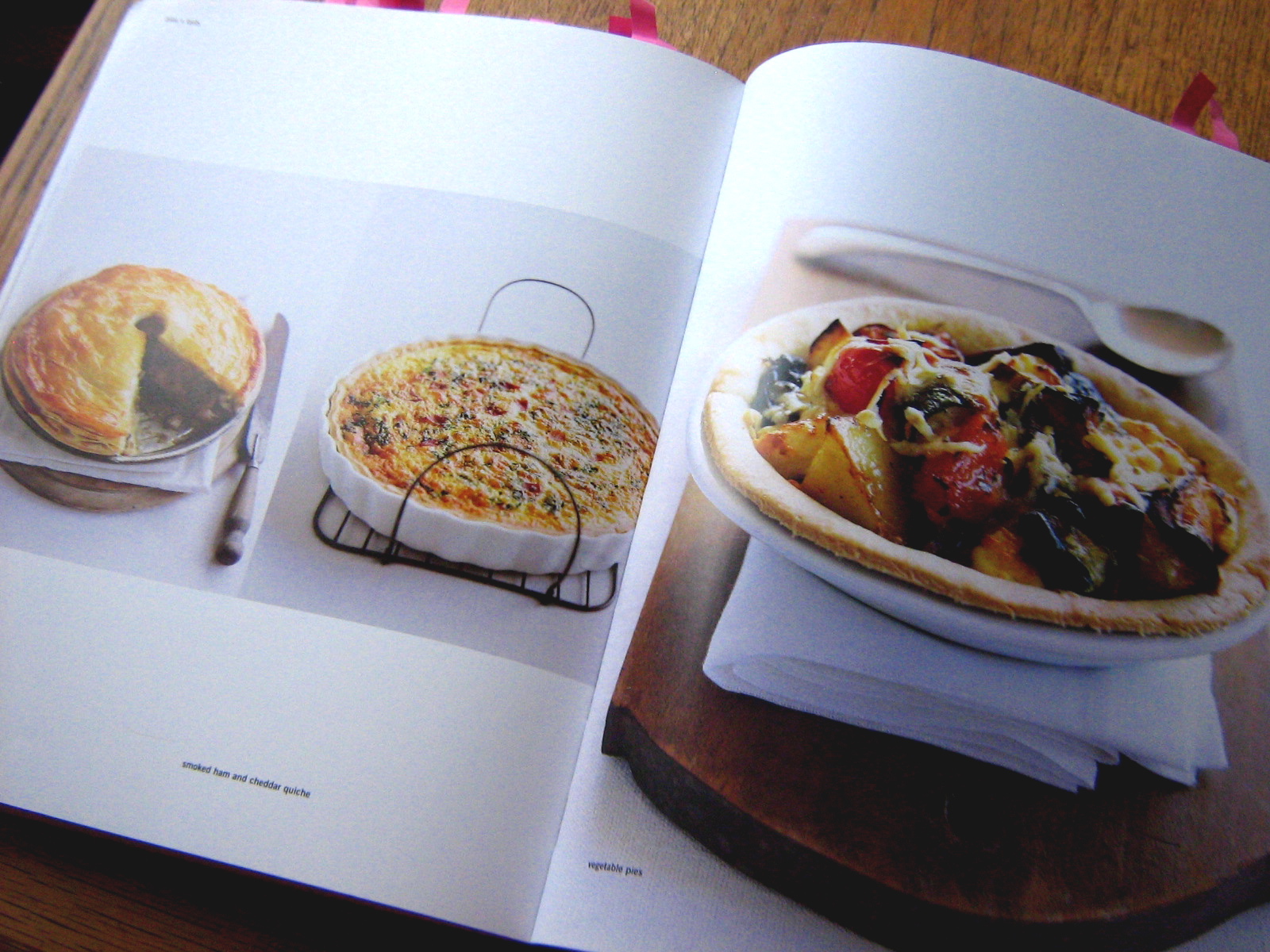 *       *       *
So now I just have to choose what I'm going to make! This is probably going to be the hardest part ;).
What cookbooks do you love?