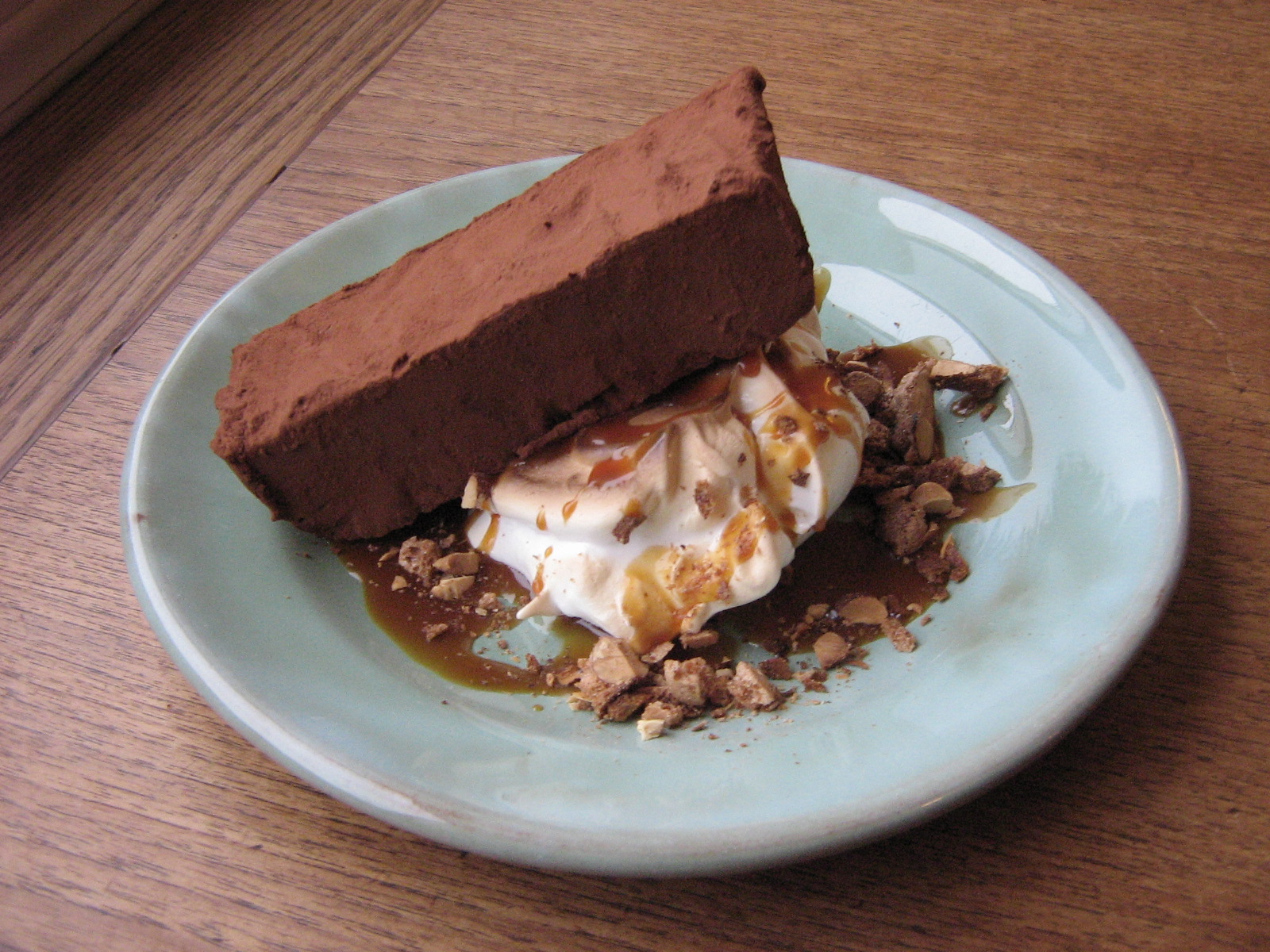 The May 2011 Daring Bakers' challenge was hosted by Emma of CookCraftGrow and Jenny of Purple House Dirt. They chose to challenge everyone to make a Chocolate Marquise. The inspiration for this recipe comes from a dessert they prepared at a restaurant in Seattle. Check out the challenge details and all the other Daring Bakers' interpretations of it at the Daring Kitchen.

Last week Nate and I agreed that we'd been eating like crap lately – too much sugary junk, not enough vegetables – and we made a pact to eat better. Then the next day I started making this Daring Bakers Challenge, which is definitely sugary and doesn't contain any vegetables, unless you count cocoa or tequila as a vegetable.
They were both vegetables/plants, once upon a time, right? Right?!
Oh well. Our fridge is overflowing with lettuce right now, so we'll make up for it in salads 😉
This is a complicated looking dessert that is actually fairly straight forward, once you get your ducks in a row. The original recipe comes from a restaurant in Seattle, and the yield was for 18 servings!! Thank you Audax Artifex for cutting it down to a more reasonable 6 servings – although this could have easily made 8 servings. It was so rich that only Nate and I managed to clean our plates – everyone else tapped out, so next time I'll definitely serve smaller portions!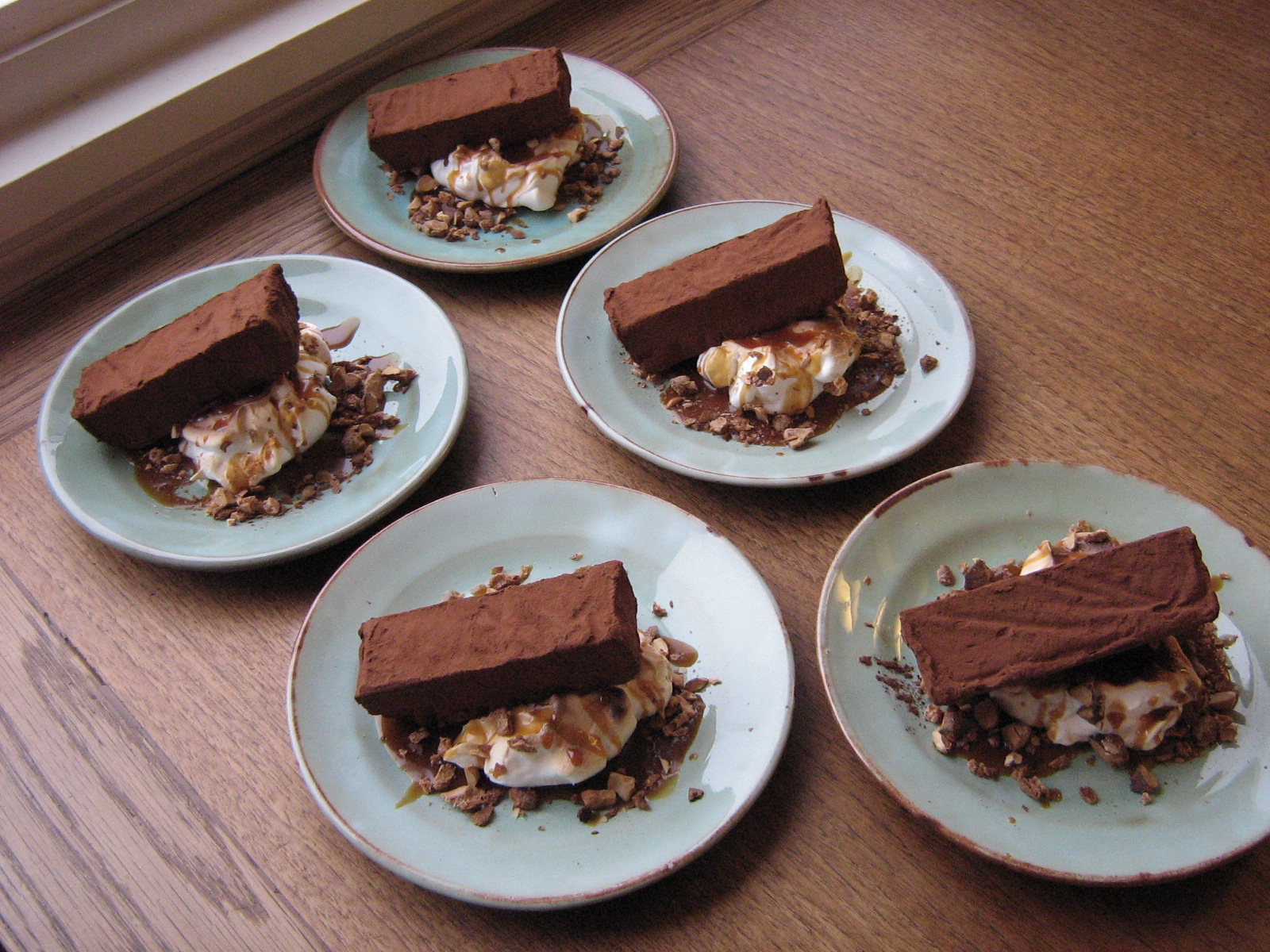 …