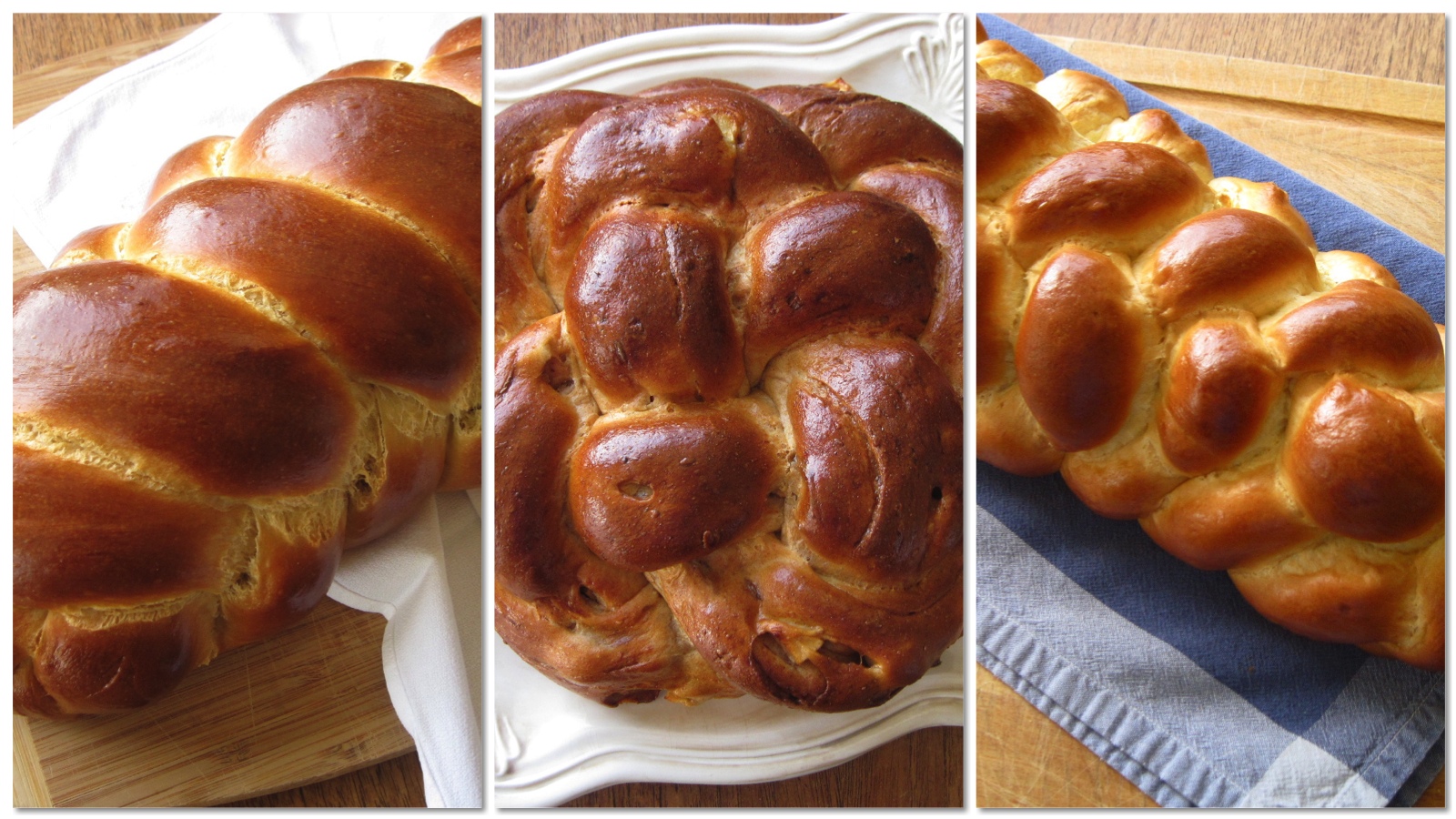 May's Daring Bakers' Challenge was pretty twisted – Ruth from The Crafts of Mommyhood challenged us to make challah! Using recipes from all over, and tips from "A Taste of Challah," by Tamar Ansh, she encouraged us to bake beautifully braided breads.
After this challenge, I can't say "challah" without thinking "holla!". I had so much fun with this one!
I made three different kinds of challah: plain honey white challah, whole wheat challah filled with apples, cinnamon, and maple syrup, and sourdough challah. Even more fun than all the different varieties were the different braiding techniques that Ruth, our host, encouraged us to try. I went for a six-strand braid, a five-strand braid, and a four-strand braided round. If you've never shaped bread like this before, challah is a great way to start: the dough was really easy to work with and good for braiding….