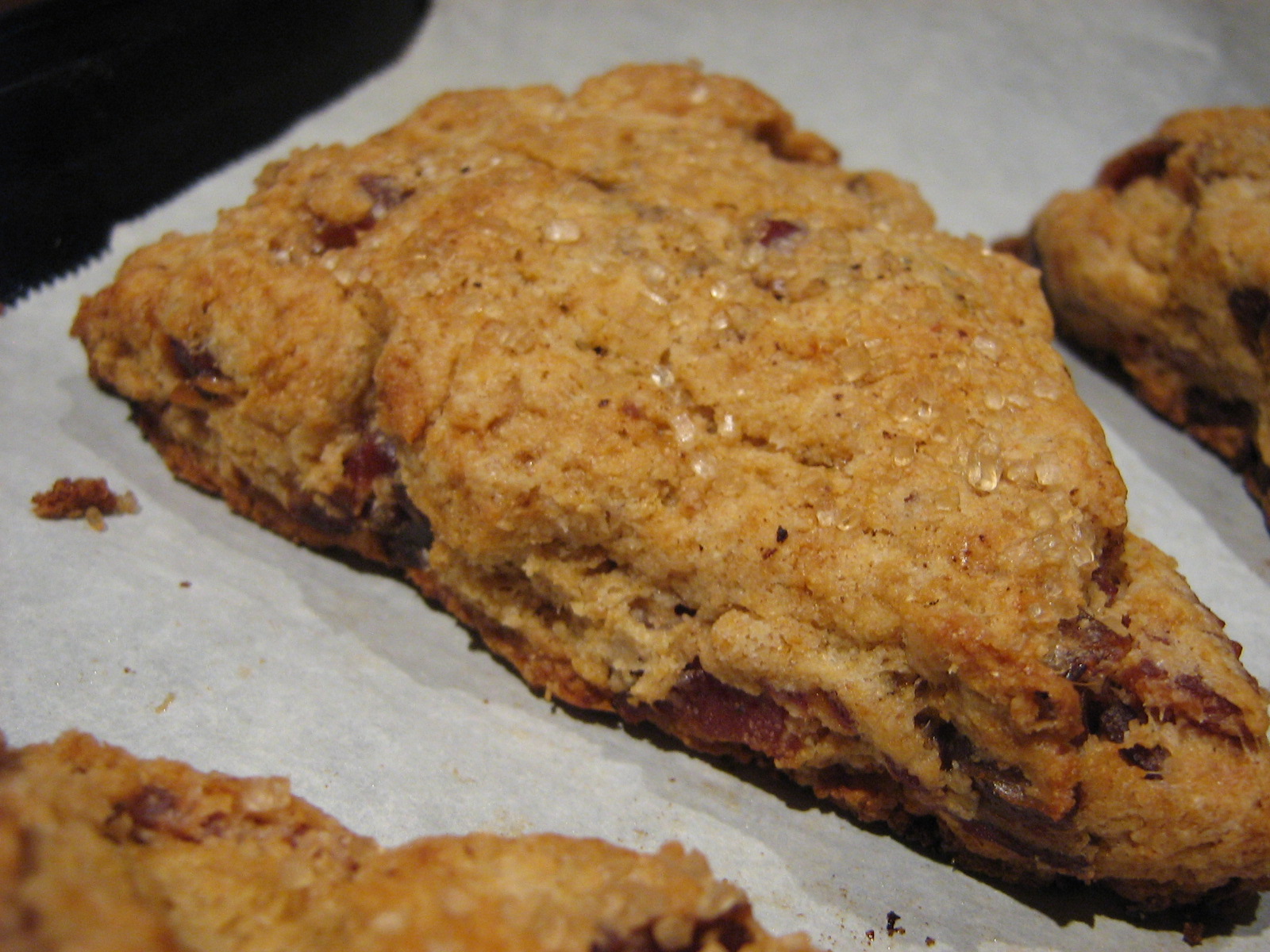 Nate's mum got me a subscription to bon appétit magazine for Christmas, and the March issue arrived last week. I went through and marked all the recipes I wanted to try, and on my second pass, I noticed a recipe that I had overlooked the first time: Bacon and Date Scones. Apparently the recipe comes from a restaurant in Venice, California, called Gjelina. I am a big fan of scones, salty-sweet combinations, and anything with bacon in it, so I knew I had to try these.
I took some inspiration from Heidi at 101 Cookbooks and modified the recipe a bit to use whole wheat pastry flour and raw cane sugar. The scones turned out well, but are very crumbly, I think because the whole wheat pastry flour has lower gluten than all purpose flour, so I've made a change to the recipe below to use half whole wheat pastry and half all purpose flour.
I wasn't expecting these to be as sweet as they are, so I served them with soup. It worked alright, but they are better on their own, smeared with butter. The dates are sweet and almost caramelized, the bacon is salty and chewy, and the scones themselves are flaky. These are definitely a must-try!