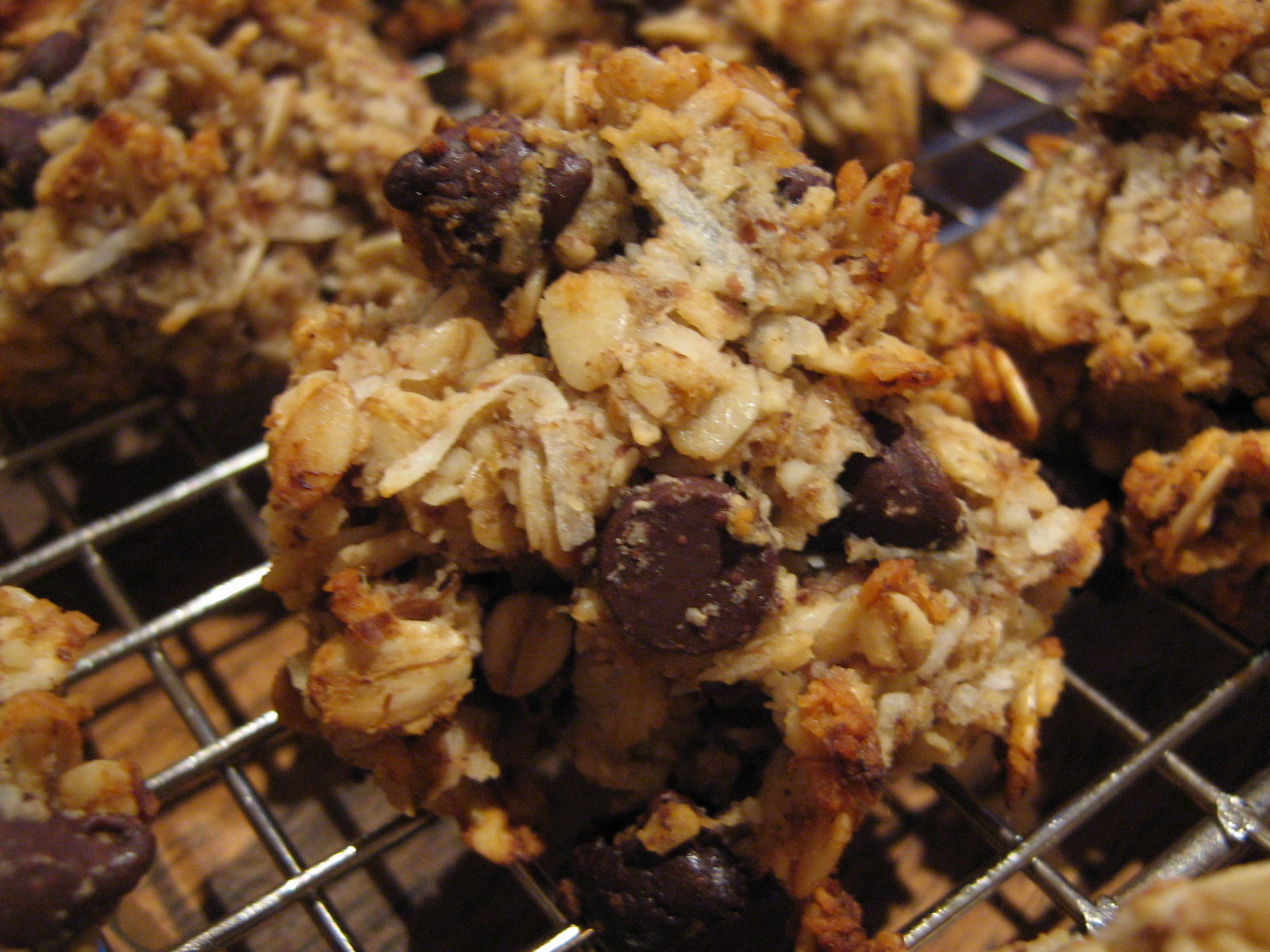 I made some fantastic "Healthy Cookies" from 101 Cookbooks, a food blog that features whole, healthy foods, delicious recipes, and an emphasis on alternative sweeteners rather than refined sugar. This cookie recipe calls for coconut oil, which might send up red flags for some people because it is a saturated fat, but it is from a plant-source rather than an animal-source, and therefore acts differently in the body (ie, not as harmful). My take on it is this: in tropical cultures that eat a traditional diet high in saturated fats from plants, such as coconut oil, there is a very low incidence of "Western diseases" (cancer, cardiovascular disease, diabetes, etc). Mother Nature knows her stuff, and coconut oil is a naturally-occurring saturated fat – that is, not tampered with to make a liquid fat stay solid at room temperature (like margarine) – and therefore I'm inclined to think that it's not going to do me any harm in moderation, kind of the same stance I have on butter. But if you're worried, you can substitute olive oil for the coconut oil – just make sure it is mild or neutral-flavoured.
I also used sugar-free chocolate chips (sweetened with maltitol, which interestingly has almost the same chemical properties as refined sugar, but doesn't mess with blood sugar levels as much AND as a bonus doesn't promote tooth decay!) and added some ground flax seeds to the dough. The bananas can easily be substituted for applesauce or any other fruit puree (you don't actually taste the banana, it just lends sweetness), and the chocolate chips for dried fruit (if, for example, you wanted to make breakfast cookies, Lynette!). These are super delicious and not too sweet, with kind of a macaroon-like texture. I think I ate about four in a row when they first came out of the oven, which kind of negates the "healthy" part, but oh well!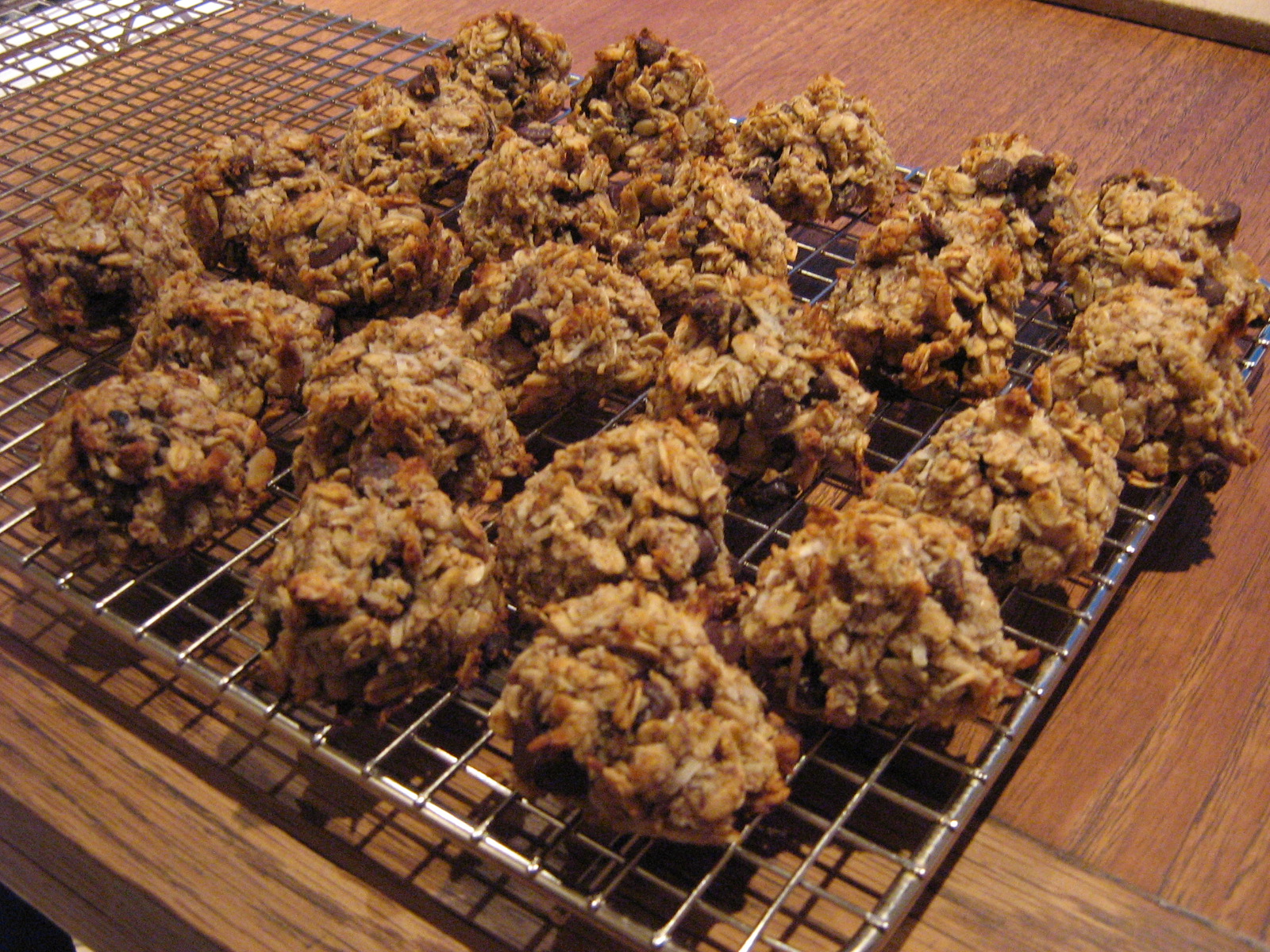 3 large, ripe bananas (the ones you would use for banana bread), well mashed (about 1 1/2 cups)
1 teaspoon vanilla extract
1/4 cup coconut oil, barely warm – so it isn't solid (or alternately, neutral-flavoured olive oil)
2/3 cup almond meal (aka ground almonds)
1/3 cup coconut, finely shredded & unsweetened
1/2 teaspoon fine grain sea salt
Preheat oven to 350˚ F. Mix together bananas, vanilla, and oil, then add the rest of the ingredients and mix well. Drop by teaspoonfuls (you may need to squish the dough together a bit, as it is fairly loose) onto a parchment paper-lined baking sheet and bake for 12-14 minutes (as long as possible without burning the bottoms). These are quite crumbly when warm! Let cool and store in an airtight container.