Real Southern barbeque isn't something that you get a lot of in Canada, but ever since Pig BBQ Joint opened up in town, I have developed a love for pulled pork sandwiches. I've made them a few times at home, and this time I sort of made it up as I went along. The results were really good, so I'm going to share it.
I use a slow cooker for this recipe, but you could just as easily cook the pork in a Dutch oven (see the recipe for details). The barbeque sauce is made from the braising liquid and juices from the pork, and relies on smoked salt and chipotle powder in the Brown Sugar Rub to get a slightly smoky flavour. If you don't have smoked salt, regular salt is fine. The sauce as I originally made it was kind of ketchup-y, so I've modified the recipe here to show what I would do next time.
The buns and coleslaw play just as important a role as does the pork and sauce. The buns should be soft and slightly chewy, and not too grainy. The coleslaw should be creamy, crisp, and a little bit tangy. If you have a favorite coleslaw recipe, feel free to substitute it!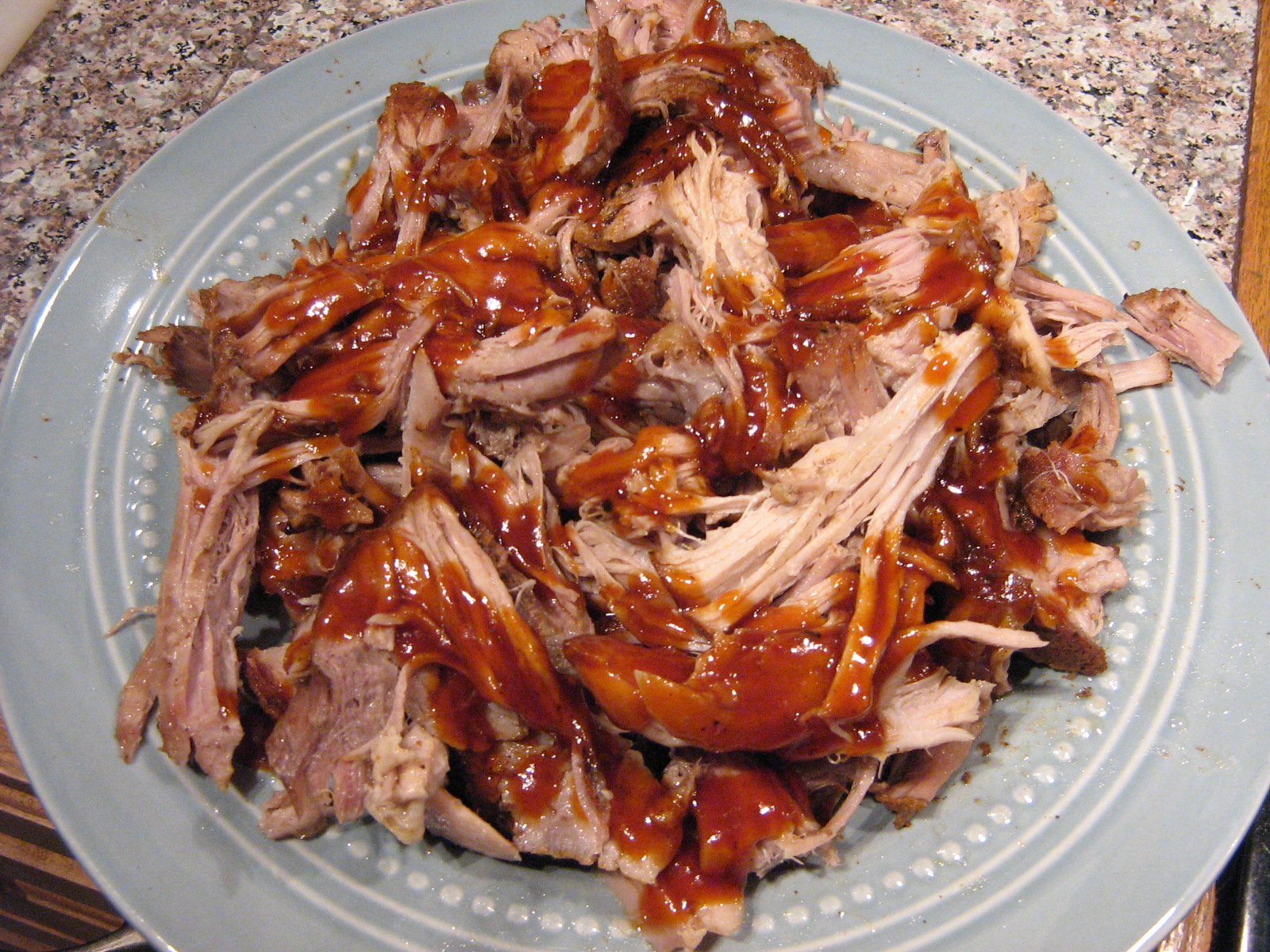 …