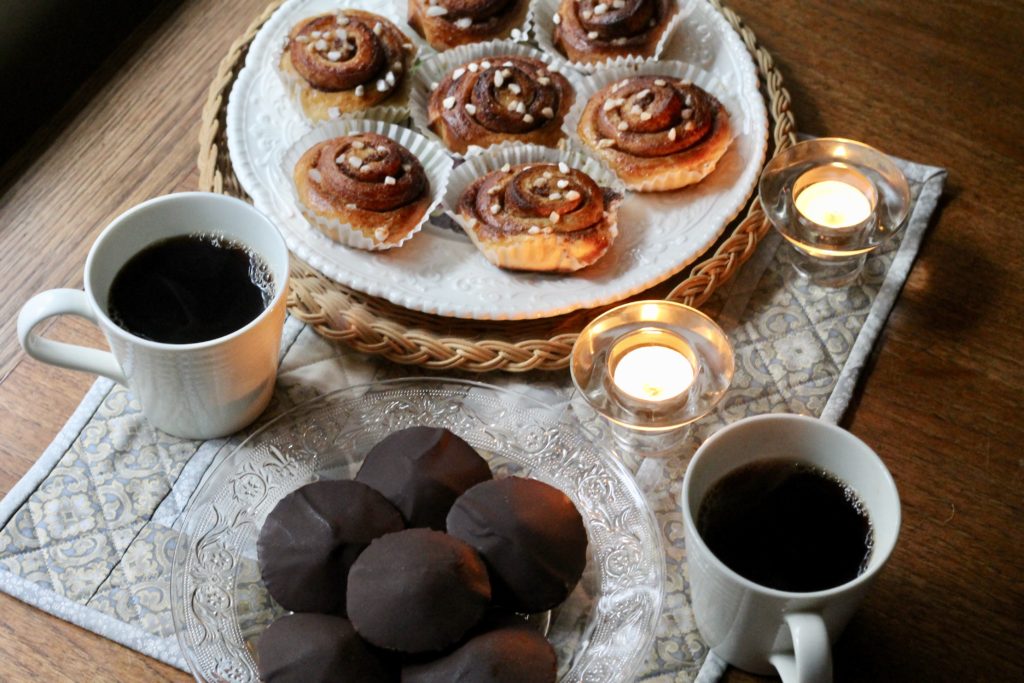 To make up for the fact that I've been a slacker these last few months with Around the World in 12 Plates, I'm bringing not one but TWO recipes to this month's party. Sweden was November's destination, and similar to their Danish neighbours' appreciation for hygge – enjoying simple pleasures and general coziness – the Swedes have a serious appreciation for fika, which you could sort of think of as coffee break hygge. But fika is not buying a to-go coffee and inhaling it in your car on the way to somewhere else – it is intentionally slowing down to drink a cup of coffee (or tea), eat some kind of delicious baked good, and enjoy yourself – either alone or with friends. It is so much a part of Swedish culture that workers have fika breaks built into their work days.
So with a culture of fika comes a culture of delicious things to eat during fika – something I can totally get behind. One well-known Swedish fika treat is the kanelbullar, a cinnamon bun made with cardamom-scented dough, cinnamon-sugar filling, and topped with pearl sugar. Unlike humongous, frosting-covered Western cinnamon buns, kanelbullar are small and not too sweet – but no less delicious with their buttery dough and spices. The recipe I'm sharing makes about 20 small buns, meaning they are perfect for sharing with friends and co-workers to enjoy on your coffee break together.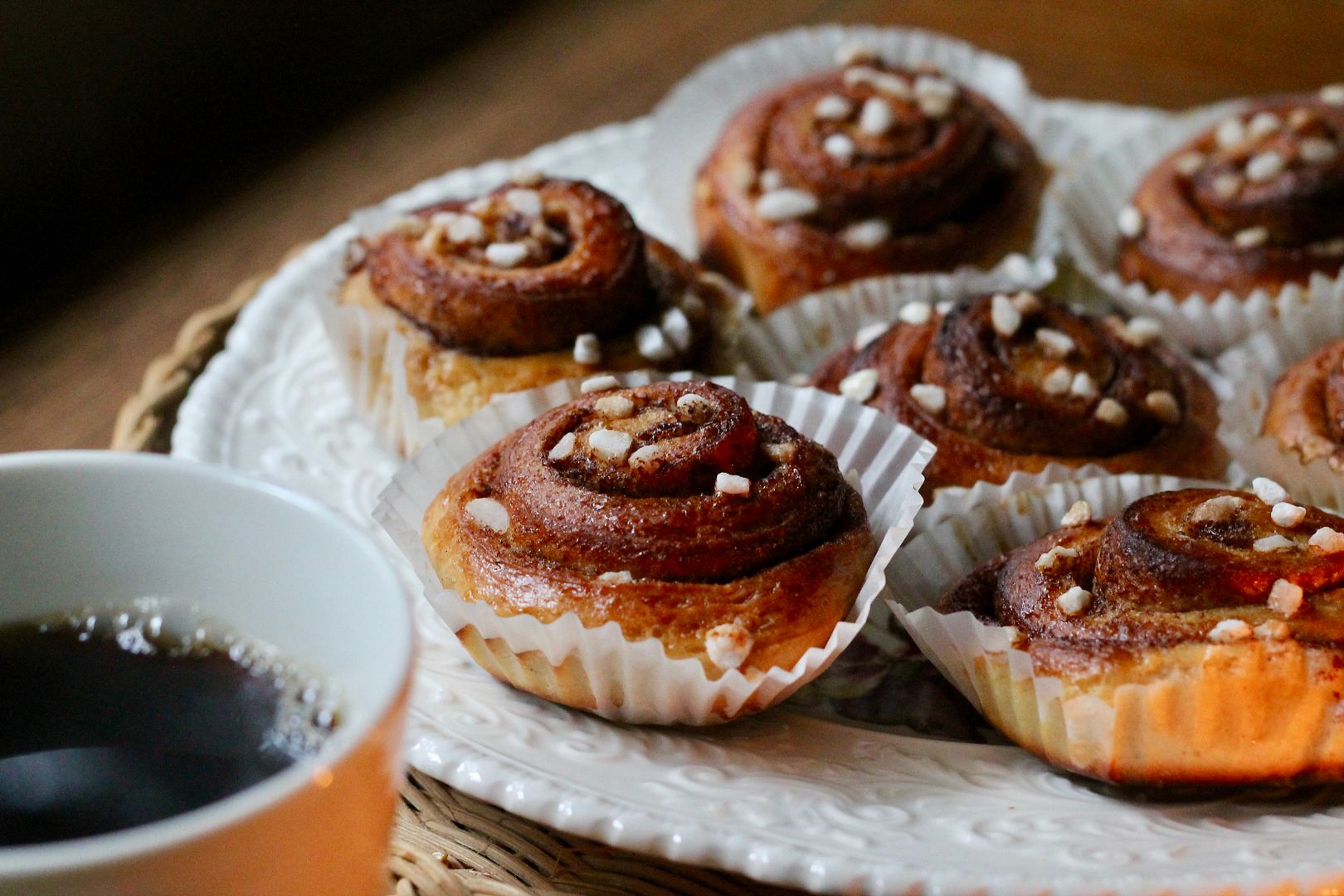 When researching Swedish fika treats, I also came across the chokladbiskvier, also known as the Sarah Bernhardt cookie in Denmark. I don't know who had the recipe first – the Danes or the Swedes – but I do know that it is one delicious cookie: an almond macaroon bottom topped with a chocolate buttercream spread into a pointed cone and covered in a shell of dark chocolate. They are chewy, crispy, creamy, and crunchy all at once, and despite their slight finicky-ness (spreading the buttercream on each cookie and then dipping each one carefully in chocolate is a bit of an exercise in patience) they are totally worth it. The recipe below makes more chokladbiskvier than anyone really needs at once (they are pretty rich!) but extras can be kept in the freezer, and eating them frozen only makes them better.
Swedes fika at all times of the year, but snuggling up with a cup of coffee and one (or both) of these goodies seems like an especially good idea on a rainy day at the end of November!
For more Swedish cuisine this month, check out the other ATW12P bloggers:
Dish 'n' The Kitchen – Swedish Räksmörgås (Bling Sandwich)
Sugar Love Spices – Swedish Raggmunk (Potato Pancakes)
The Food Girl in Town – Prinsesstårta (Princess Cake)
Kanelbullar
Adapted from kokblog. Makes 20 buns.
I took a leaf from Food52 and instead of only using the ground up black cardamom seeds in this recipe, I toasted whole cardamom pods, then ground them up, green pods and all. This produces the most wonderfully pungent, citrusy, almost resinous cardamom flavour – much brighter and bolder than just using the ground up seeds.
In the bowl of an electric mixer, combine:
250 ml warm milk (about 110˚F)
8 g active dry yeast
Let sit for 5-10 minutes, until the yeast begins to foam.
In a medium bowl, whisk together:
420 g all purpose flour
65 g brown sugar
1 1/4 tsp ground cardamon (toasted whole and ground fresh, pod and all, if possible)
1/4 tsp fine sea salt
Add the flour mixture to the proofed yeast, along with 150 g unsalted softened butter, cut in cubes. Mix on low speed with the dough hook to form a shaggy dough, then increase speed to medium and continue kneading 5-10 minutes, until the dough is soft, smooth, and elastic and cleans the sides of the bowl.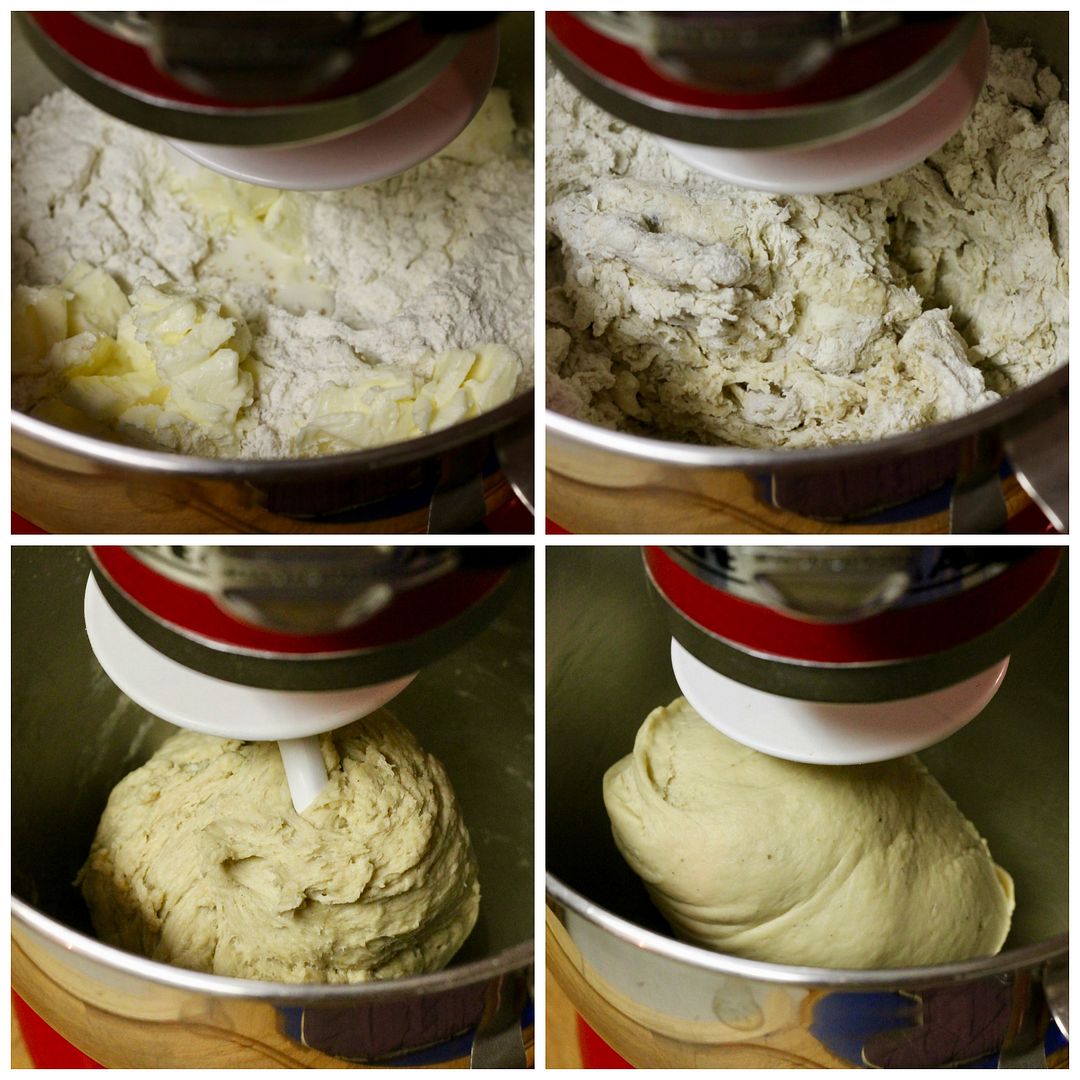 Place the dough in a clean bowl and cover with plastic wrap. Let rise in a warm place until about doubled in size, about 40 minutes.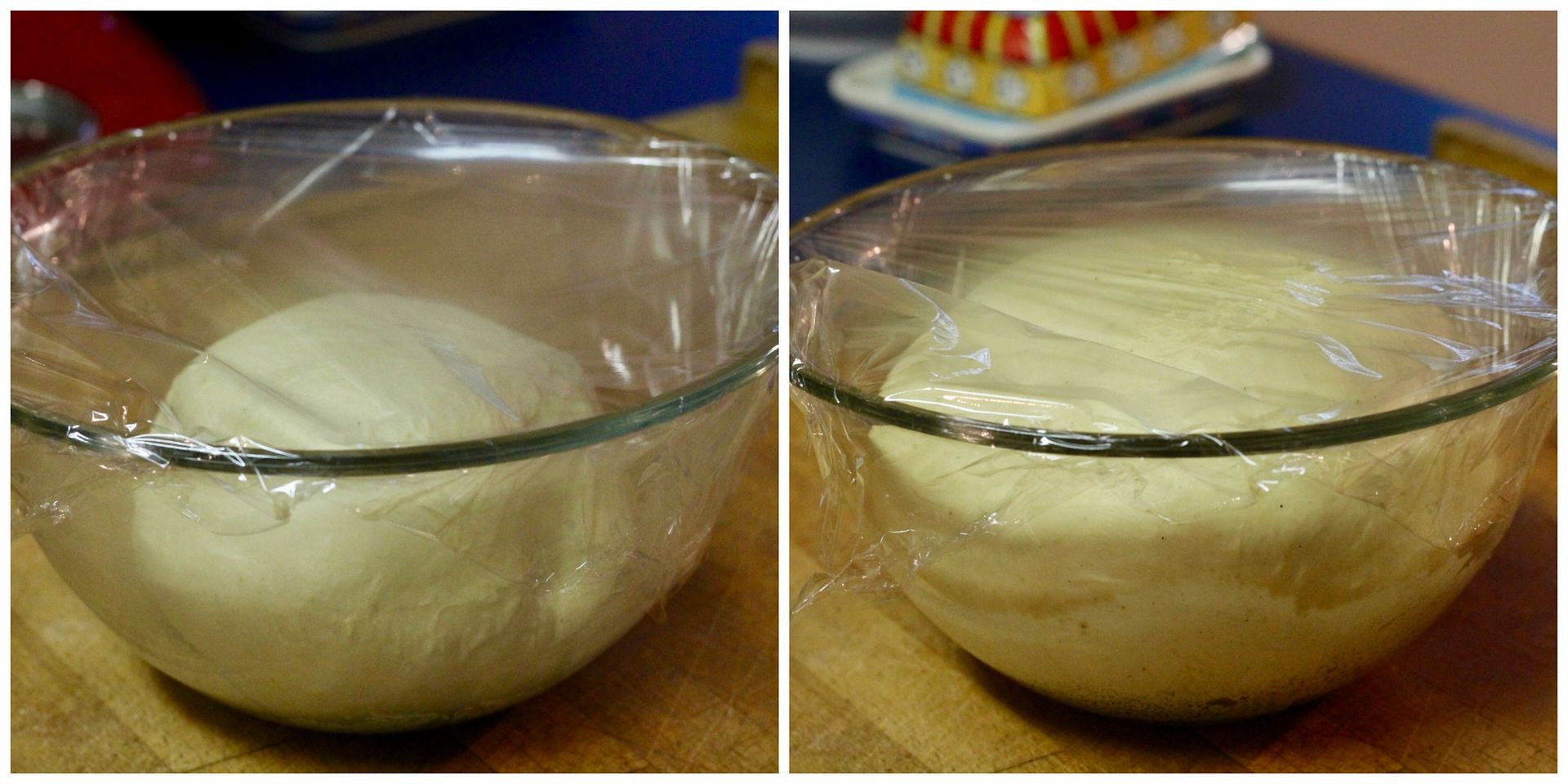 Meanwhile, cream together the filling:
65 g unsalted softened butter
35 g granulated sugar
1 1/4 tsp ground cinnamon
pinch fine sea salt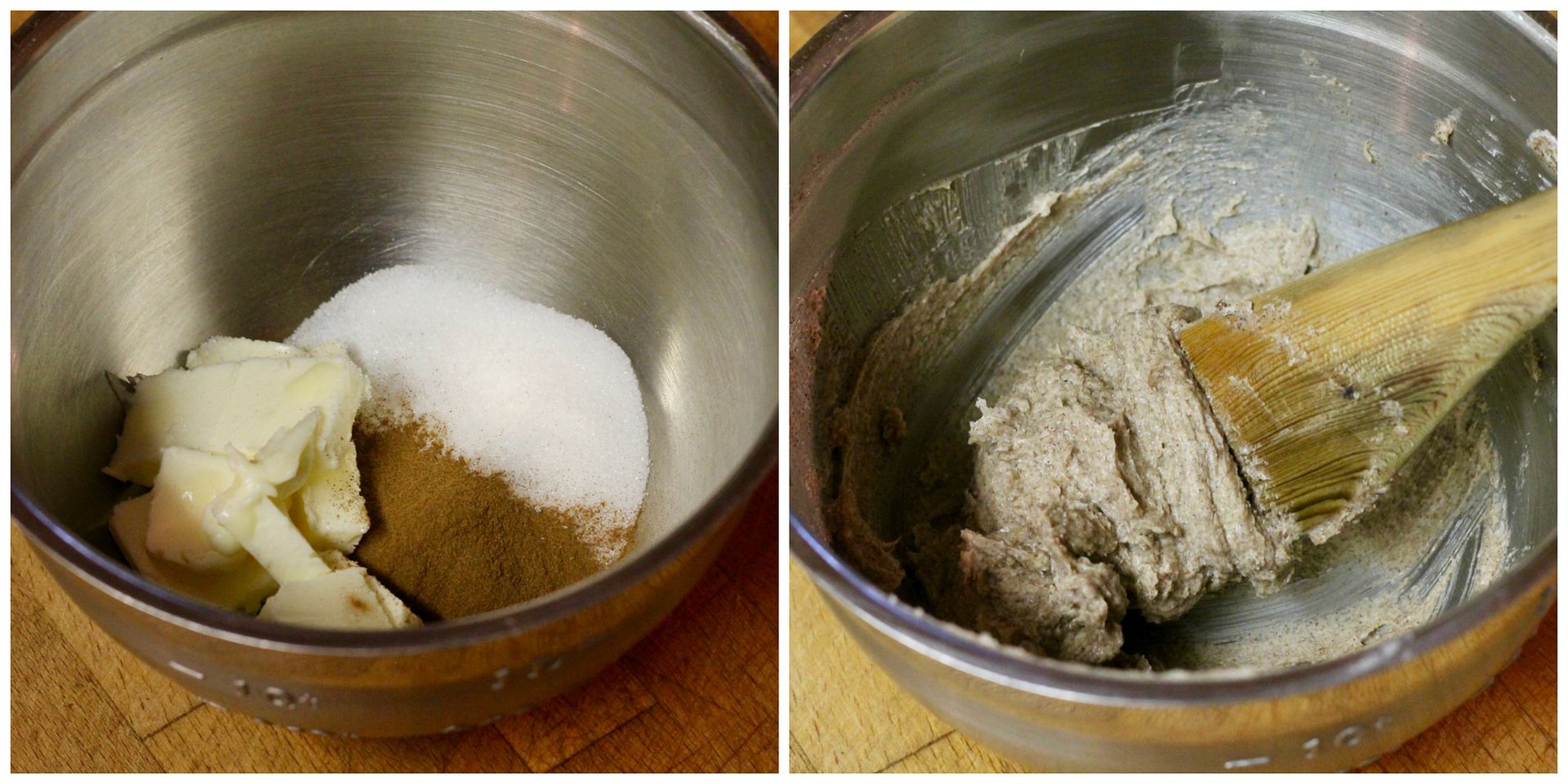 On a floured surface, roll the risen dough out into a 20″ x 10″ rectangle. Spread it with the filling, leaving a 1/2″ border around the edges.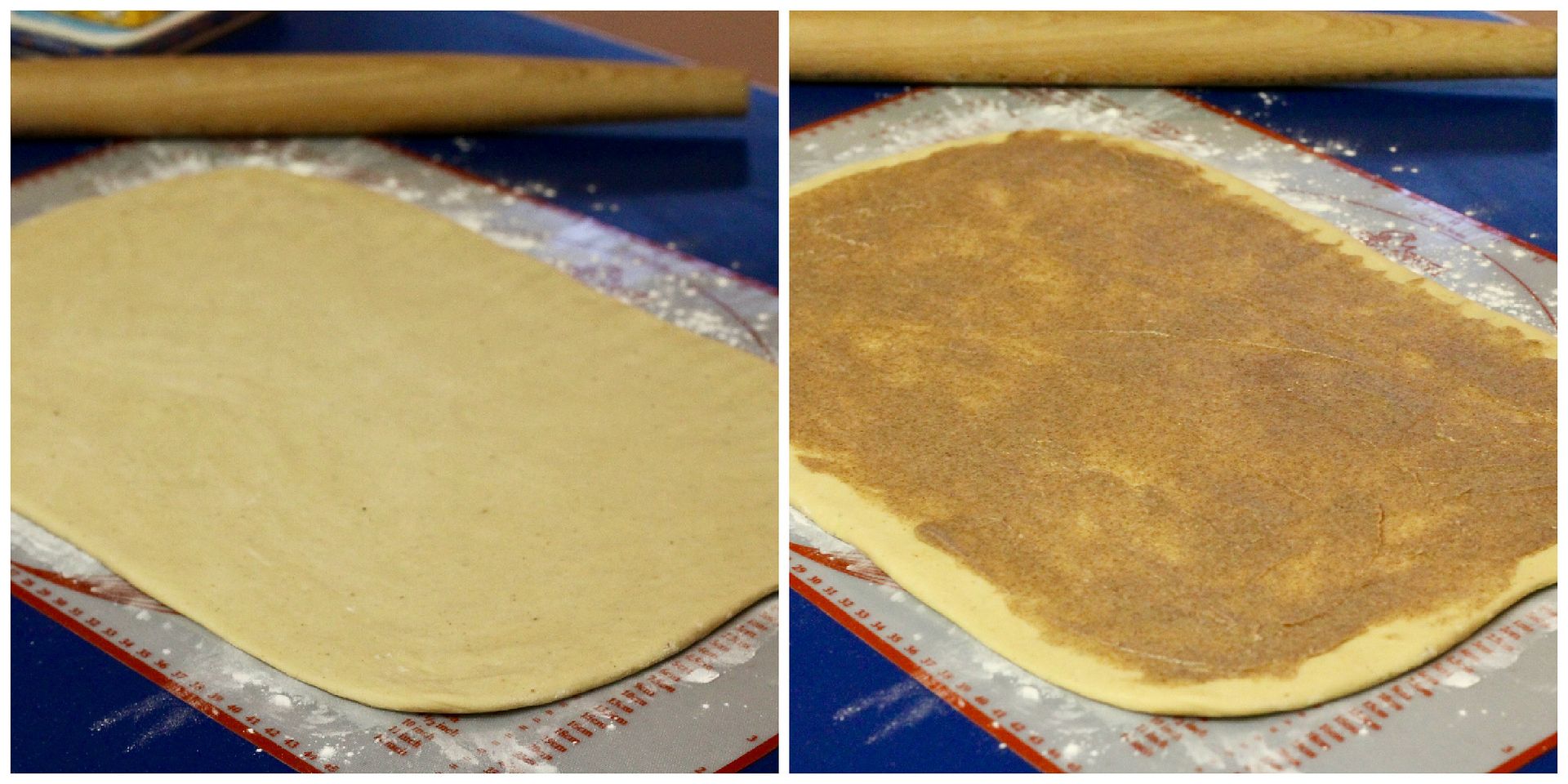 Starting at one long edge, roll up into a tight cylinder and pinch the seam closed. With a serrated knife, cut into 20 pieces, each about 1″ thick.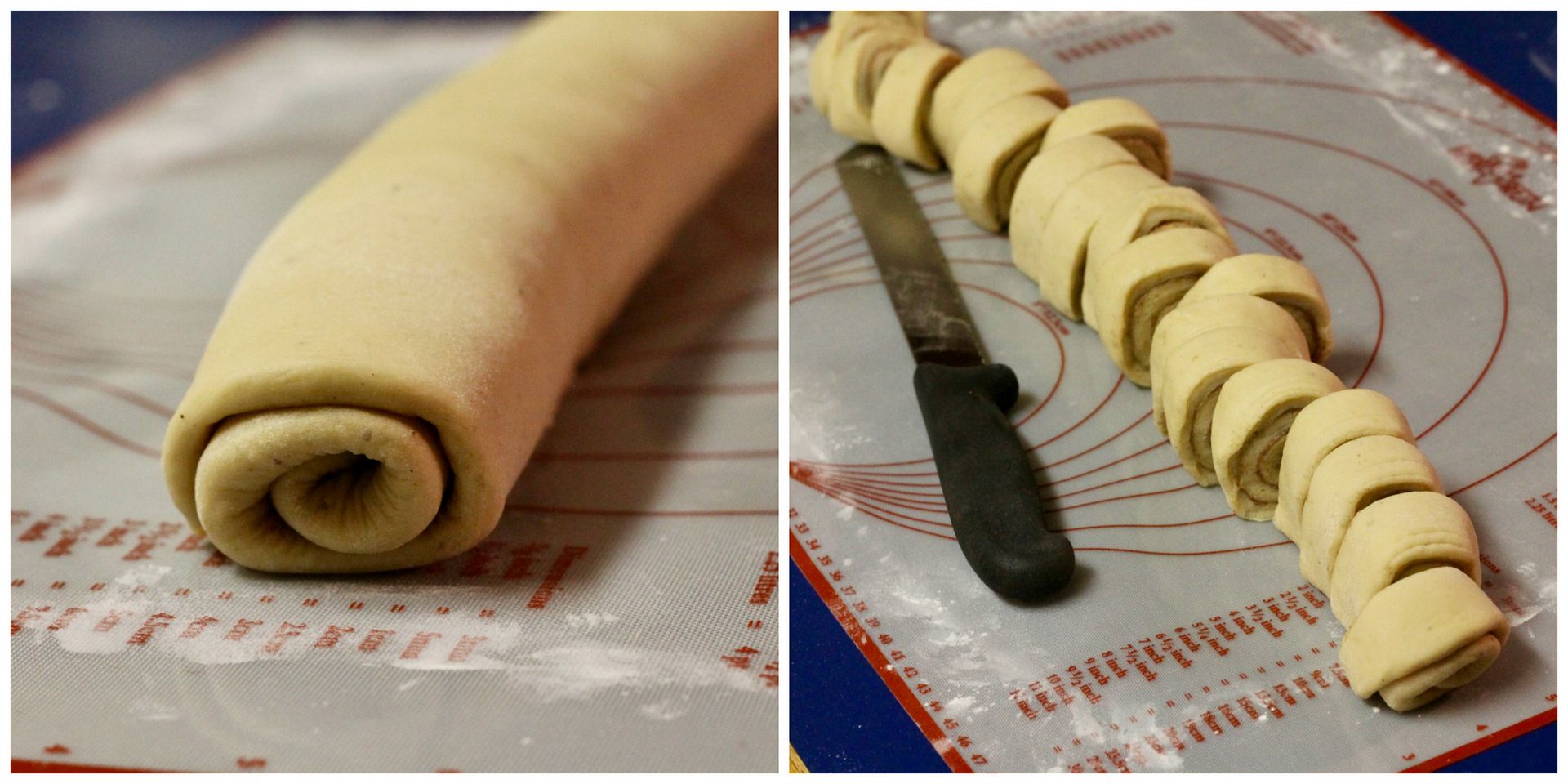 Place each piece in a paper muffin liner on a baking sheet (or you can just arrange them about 1″ apart on a parchment paper-lined baking sheet). Cover lightly with plastic and let rise in a warm place for about 30 minutes, until puffy.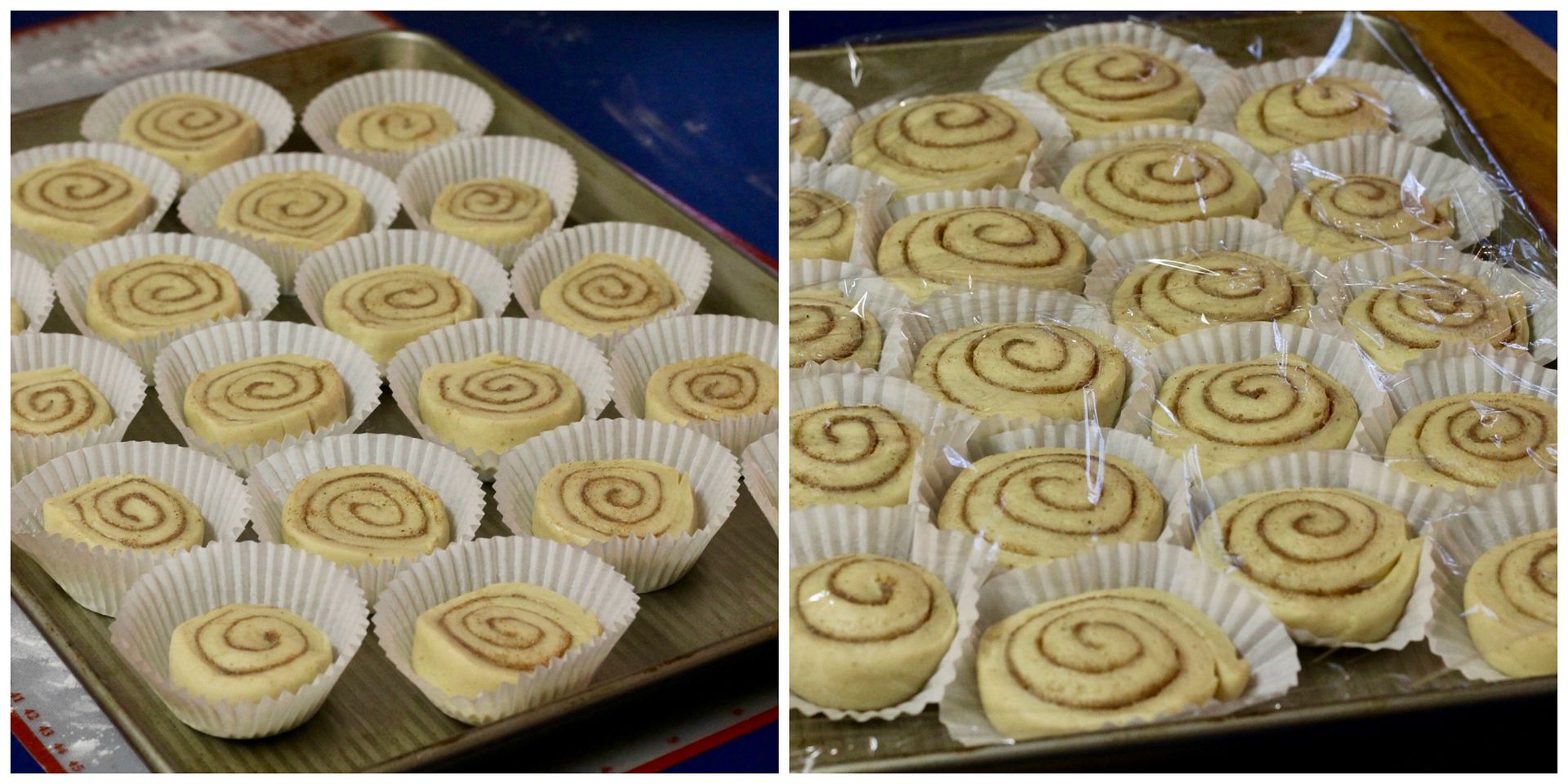 While they rise, preheat the oven to 425˚F (400˚F convection). Whisk together an egg wash of 1 egg + 1 tbsp water and brush it over top of each risen bun, then sprinkle with pearl sugar. Bake in the preheated 425˚F (400˚F convection) oven for 10-12 minutes until deep golden brown and just firm in the middles (they will continue to cook as they cool). Cool on a rack, then serve warm or at room temperature.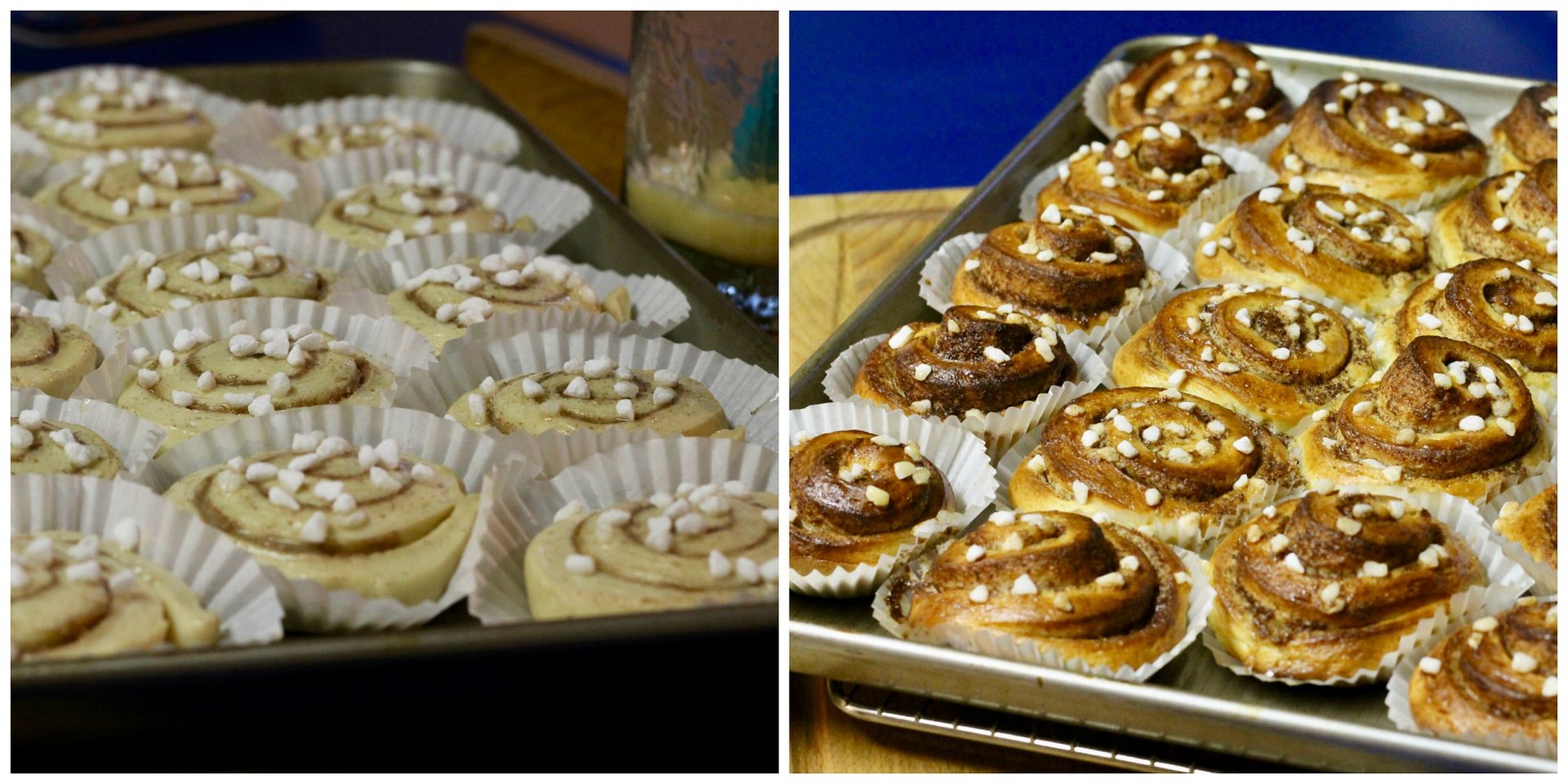 Chokladbiskvier
Adapted from I'm Ida on YouTube. Makes about 30 cookies.
I used homemade almond paste that was quite soft, so my resulting batter was on the loose side and my almond macaroon cookie bases came out a bit flat (but still delicious). I found that I could have used more filling per cookie and I ran out of filling before I ran out of cookies, so I've increased the filling amount by 50%.
Almond Macaroon Cookies
Preheat the oven to 350˚F (325˚F convection). In the bowl of an electric mixer fitted with the paddle attachment, combine:
250 g almond paste
150 g granulated sugar
Mix together until cohesive, then slowly mix in 2 egg whites and beat on medium high speed until smooth.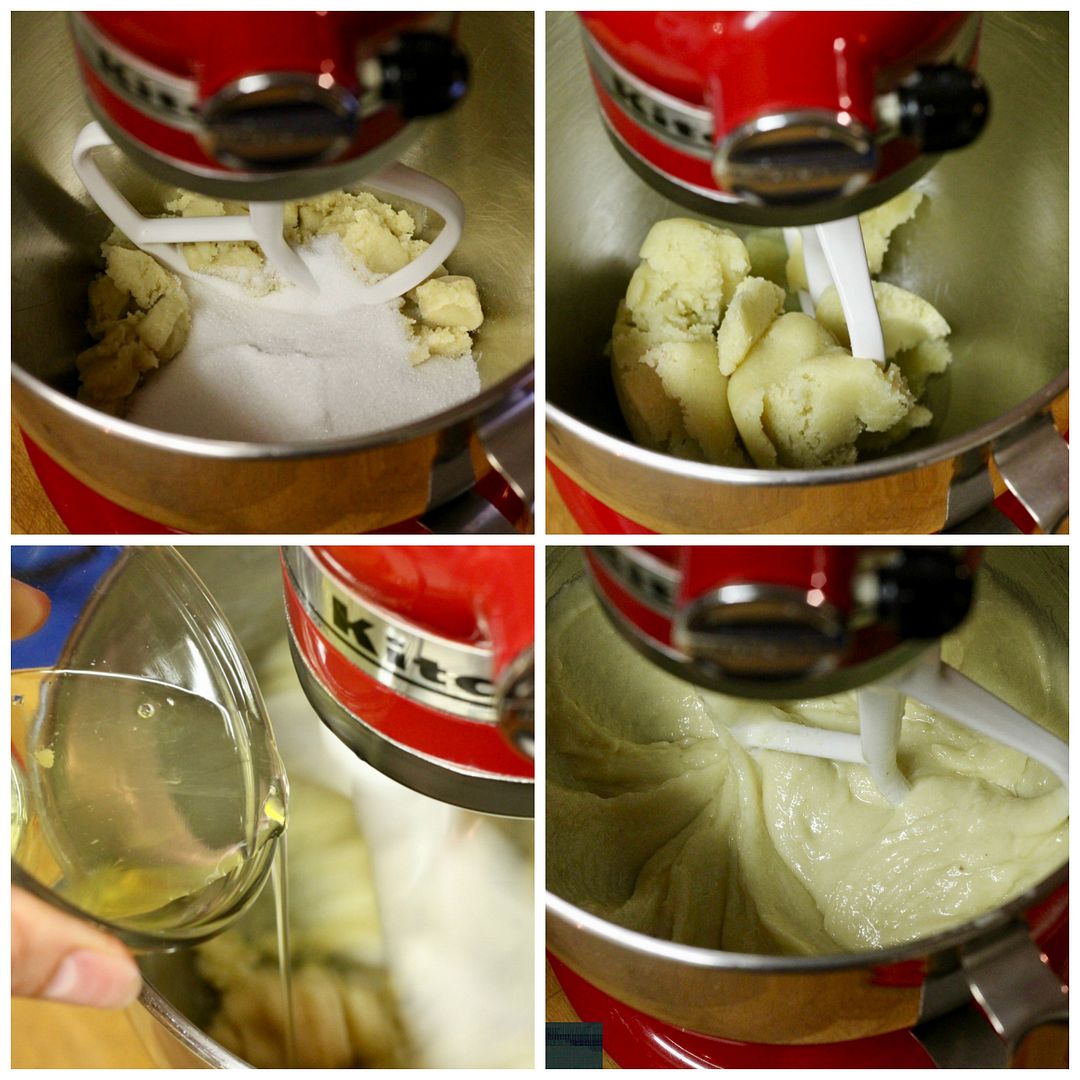 Scrape the batter into a piping bag fitted with a large round tip. Line 2 baking sheets with parchment paper and pipe the batter into 2″ rounds, leaving about 1″ between them. Bake in the preheated 350˚F (325˚F convection) oven for about 13 minutes, until golden brown. Allow to cool on the baking sheet, then peel the cookies off the parchment paper and turn them upside down.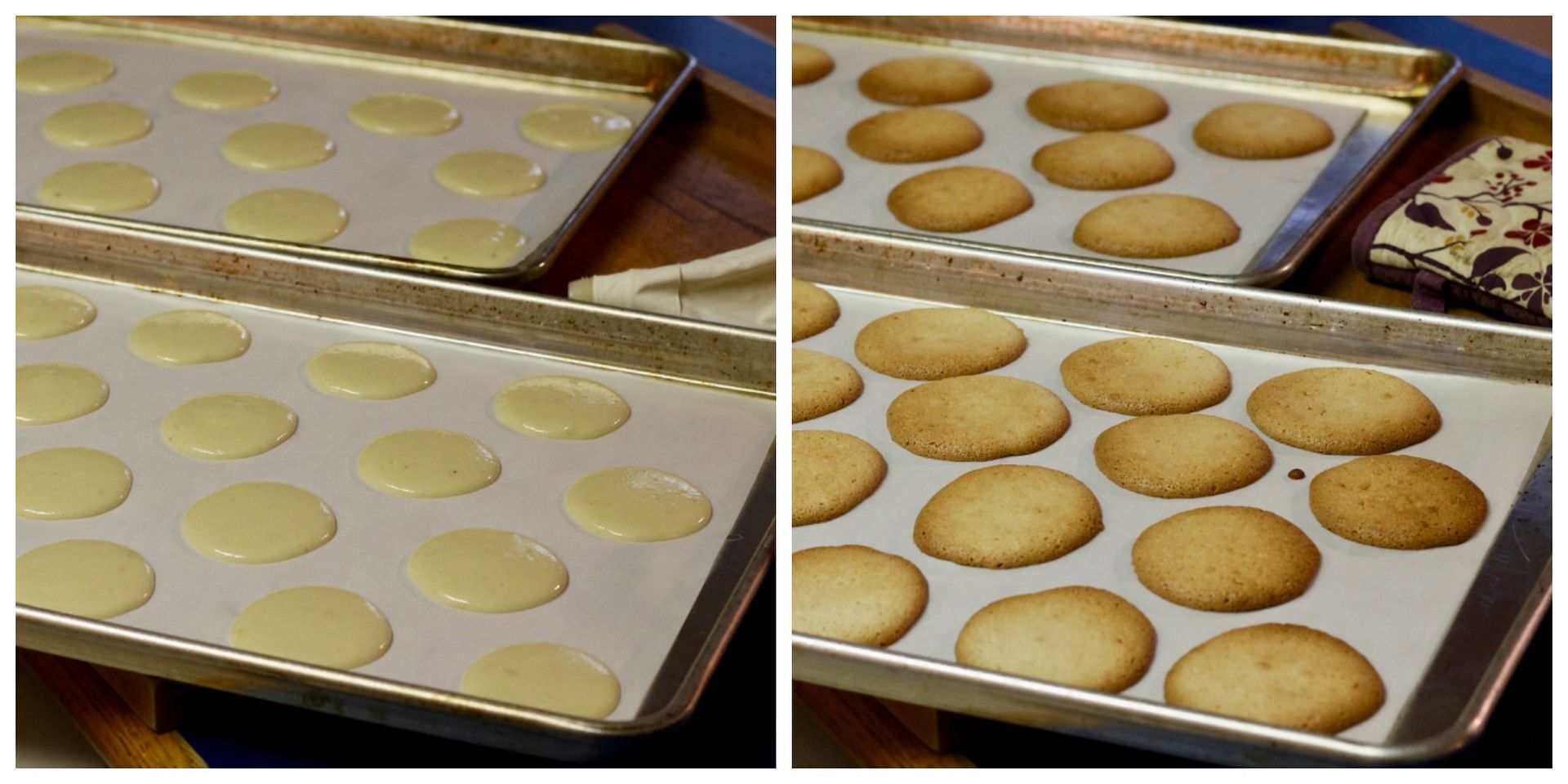 Chocolate Buttercream Filling
In a medium saucepan, combine:
140 g granulated sugar
57 g water
Bring to a boil over medium-high heat and cook until the sugar syrup reaches 242˚F on a candy thermometer.
Meanwhile, in the bowl of an electric mixer fitted with the whisk attachment, whisk together:
3 egg yolks
seeds from 1/3 vanilla bean
When the sugar syrup reaches 242˚F, pour it in a thin stream down the side of the mixer bowl into the egg yolks, whisking constantly on medium speed. You want to avoid pouring the syrup directly onto the whisk or it will spatter all over the sides of the bowl rather than mixing into the egg yolks. Once the syrup is all added, increase the speed to medium high and continue whisking the egg yolk mixture until it is very pale, fluffy, and completely cool to the touch, about 15-20 minutes.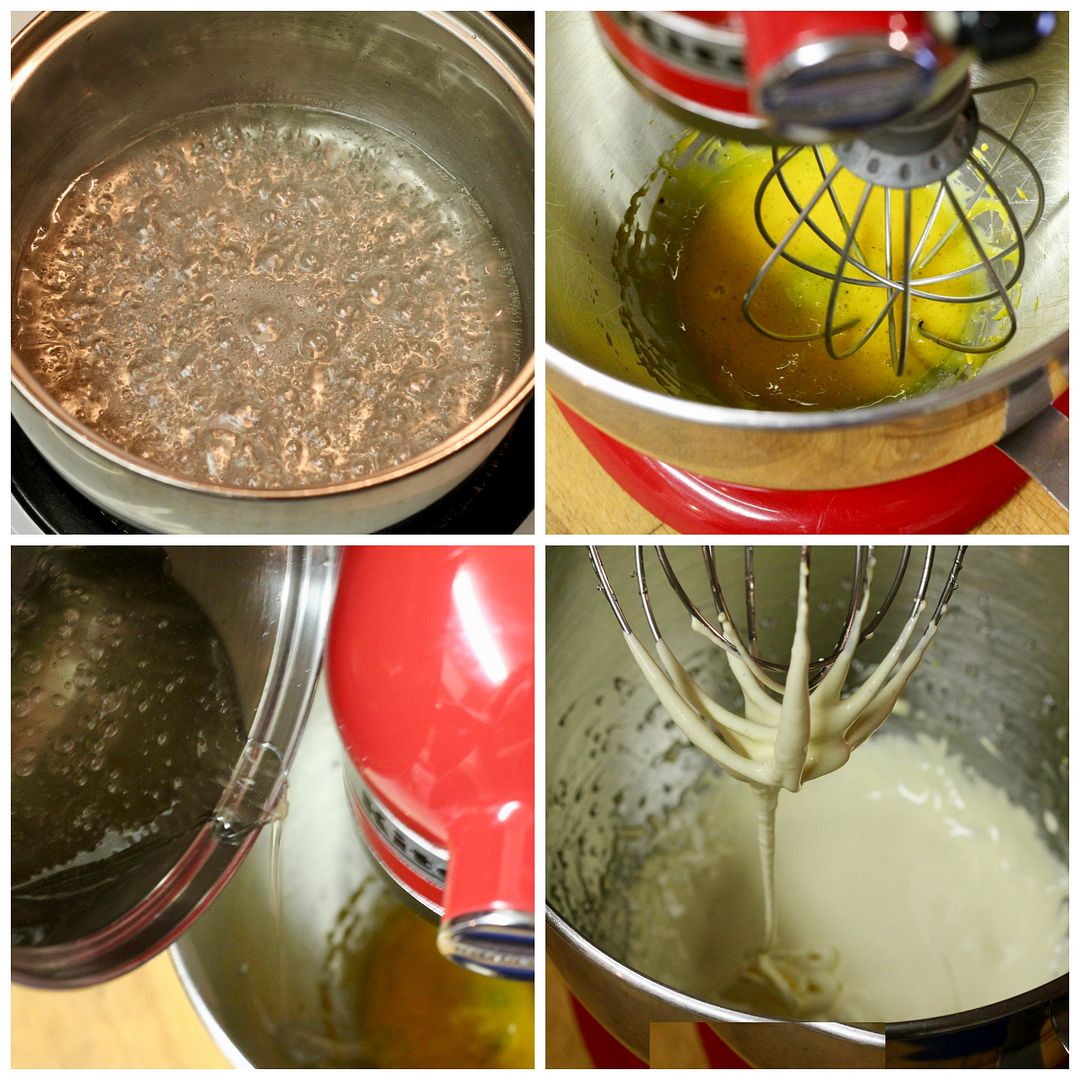 Once the egg yolk mixture is cool, reduce the speed to medium-low. Have ready 275 g unsalted softened butter cut into 1″ cubes, and add the butter to the egg yolks one cube at a time, allowing each to mix in before adding the next. Whisk on medium speed until the mixture emulsifies into a thick, creamy buttercream.
Sift in 23 g cocoa powder and 1 pinch fine sea salt and mix until completely combined.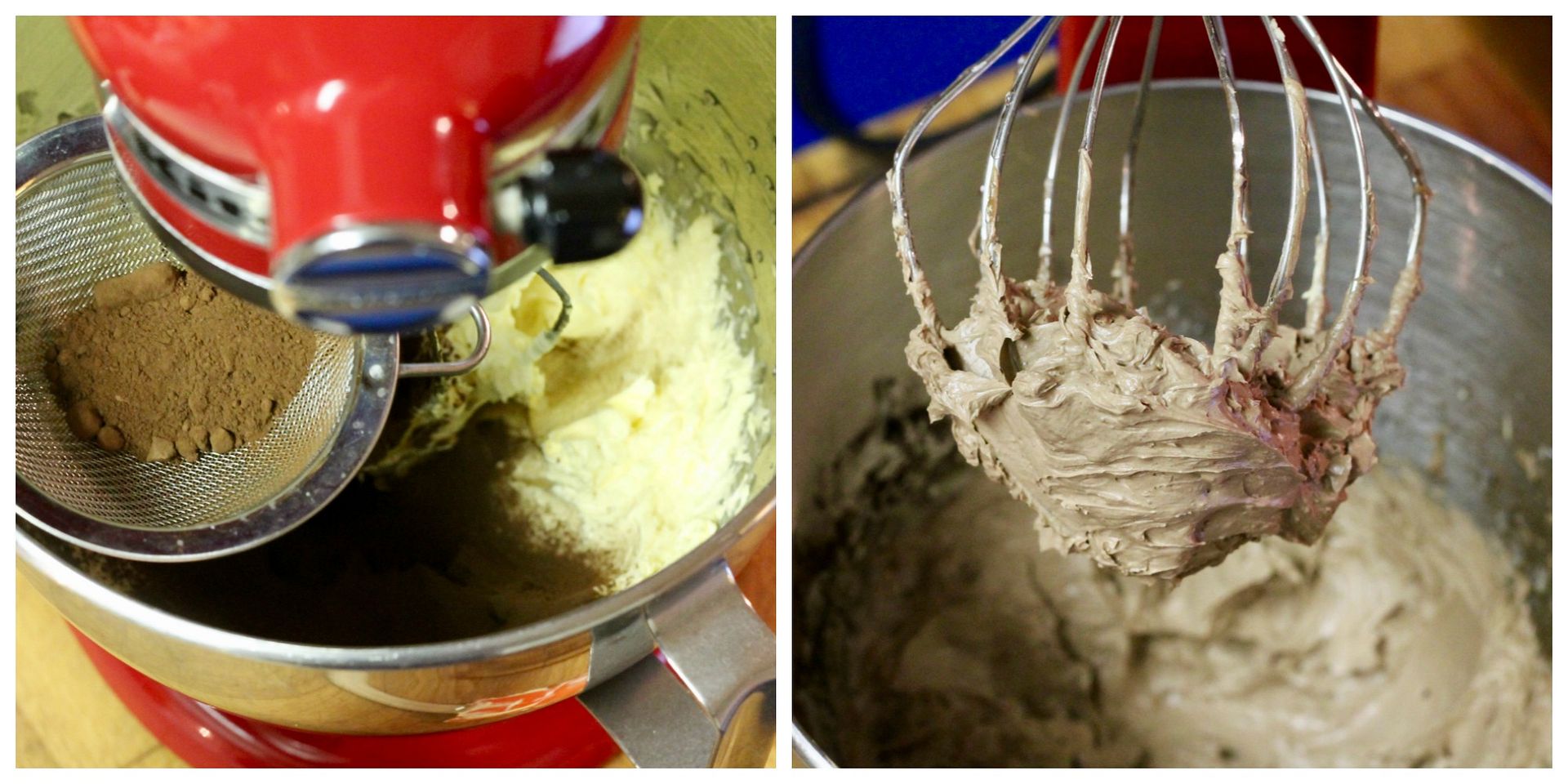 Assembly
Divide the buttercream evenly over the flat bottom of each cooled almond macaroon cookie, and use a palette knife to spread it onto a smooth cone shape. Place the buttercream-topped cookies on a baking tray and refrigerate until hard, about 30 minutes.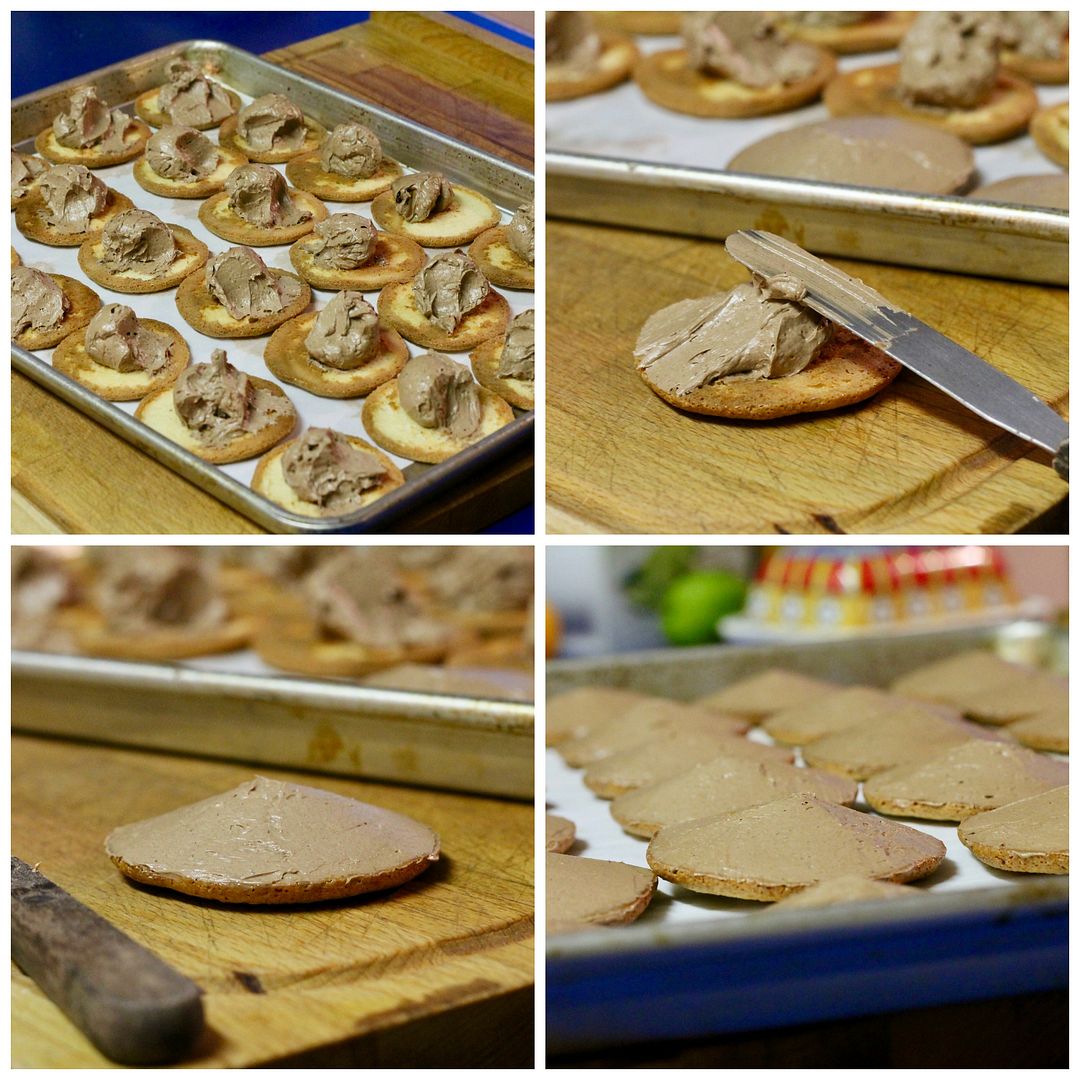 Melt 250 g dark chocolate in the microwave (in 20 second bursts) or over a double boiler – you can temper it if you want to be fancy, but these cookies should be kept in the fridge or freezer so the tempering step doesn't really matter.
Once the cookies are chilled, dip each one in the chocolate to completely cover the buttercream, letting the excess drip off before setting the cookie on its bottom on a baking tray.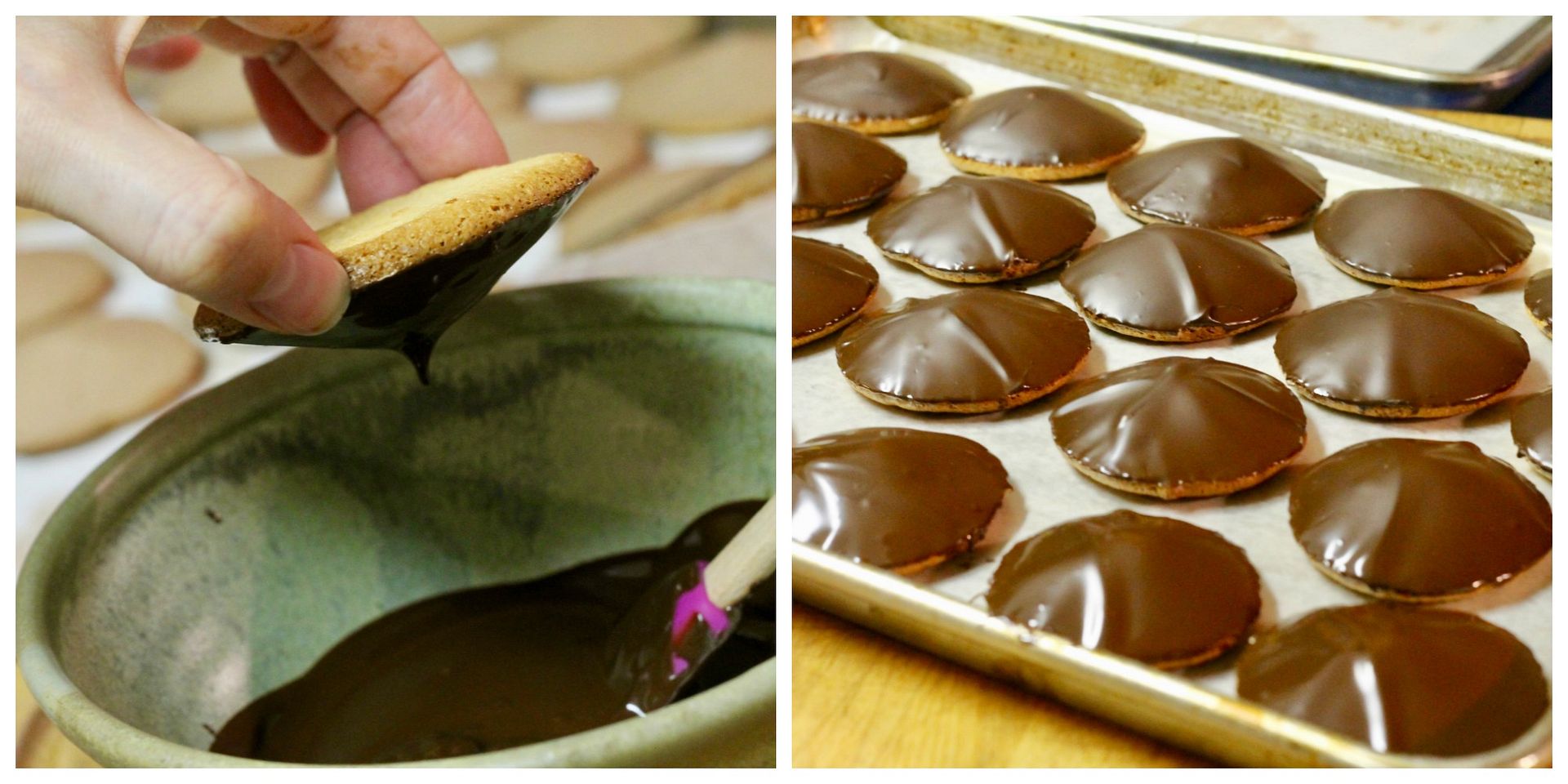 Allow the cookies to set in the fridge before serving. The cookies can be kept in an airtight container in the fridge for up to a week or longer in the freezer, and can be served at room temperature or chilled or frozen (my favourite!).