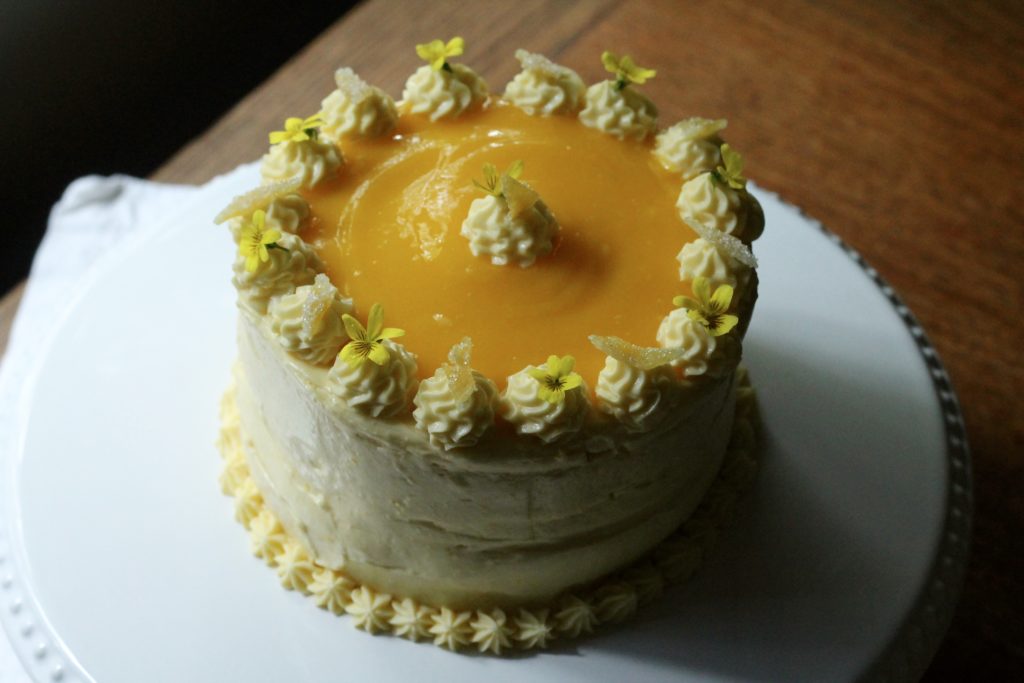 Ahhhh the lemon layer cake. You'd think the combination of cake, lemon curd, and frosting would be relatively simple, right? Well you'd be wrong, especially if you're me. I've been on the search for the perfect lemon layer cake for almost as long as I've been writing this blog – as evidenced by my previous three attempts (and a fourth here, if you count a crêpe cake) – but I have yet to find The One.
So this summer, I tried again – twice. First, I made Nate yet another lemon birthday cake using Bon Appetit's Lemon Curd Layer Cake recipe, which sounded absolutely spectacular with its whipped-cream-and-lemon-curd frosting. Things started out well with a solid lemon curd recipe and a beautifully fluffy, spongy, light cake recipe, but the frosting let me down (why does this always happen?!). According to the picture accompanying the recipe, it should have been stiff enough to pipe, but it definitely wasn't, and it – and the lemon curd filling – ended up running all over the place. To save the cake, after I filled and stacked the layers (which were totally crooked!), I had to chill it with a skewer down the middle to hold everything in place long enough to solidify and hold its shape.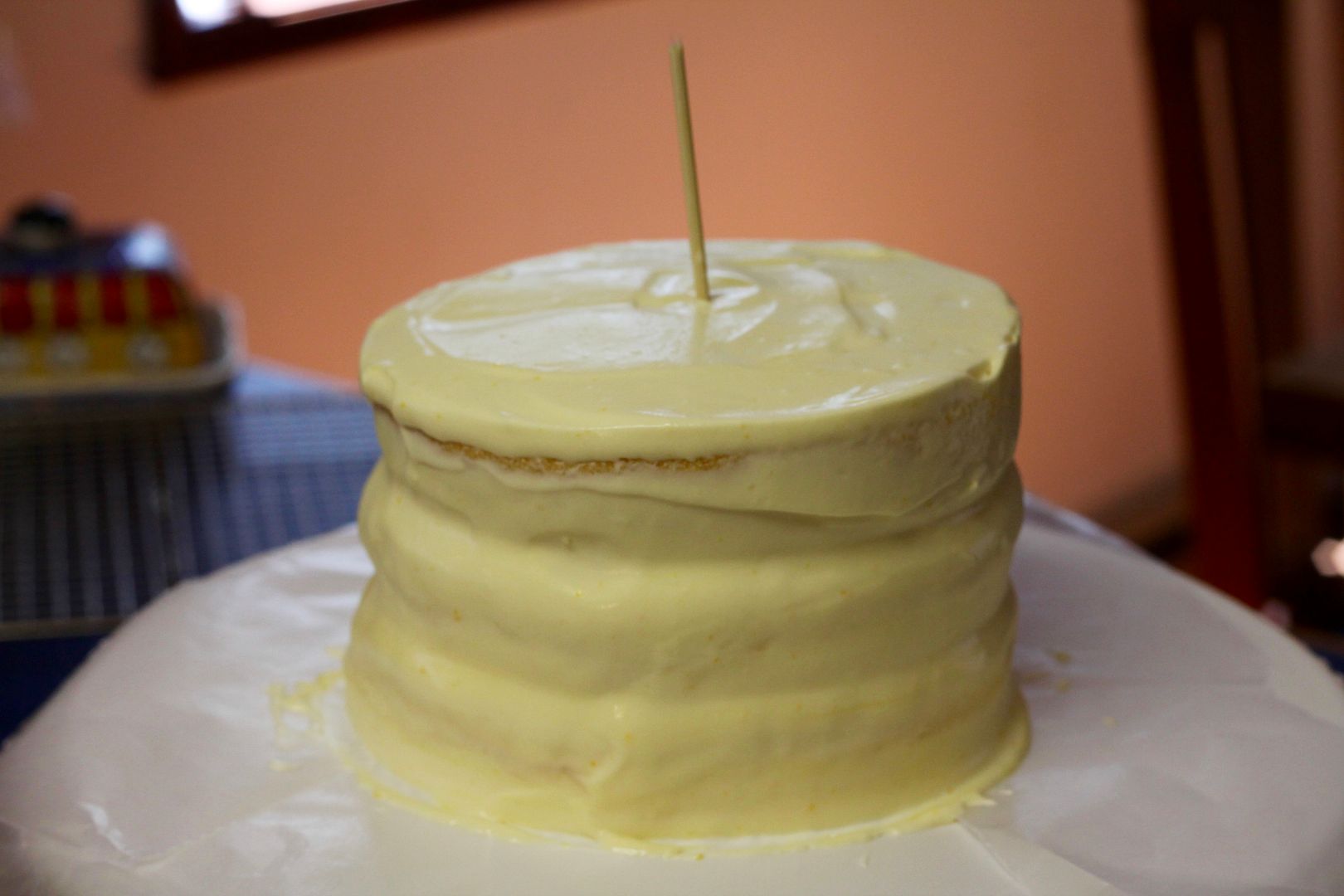 As a last resort I added some gelatin to the remaining whipped cream frosting – which is a common way of reinforcing whipped cream – only I overestimated the amount of gelatin and ended up with bouncy whipped cream that set as I spread it on the cake (NOT IDEAL), and the rosettes I piped around the edge of the cake to hold in the lemon curd topping ended up sliding off because they also set before they could stick. So all in all, not a slam dunk, but still pretty delicious – especially the cake itself, which included lemon curd in the batter and was definitely the winner in this particular recipe.
Take two was a Lemon-Blackberry Cake with Lemon Buttercream adapted from the Flour cookbook by Joanne Chang, which I made to take to a family gathering. I doubled the recipe, and the resulting cake weighed about thirty pounds and included over a dozen eggs and an entire forest of lemons! I had high hopes for this recipe, but sadly, it did not deliver for me.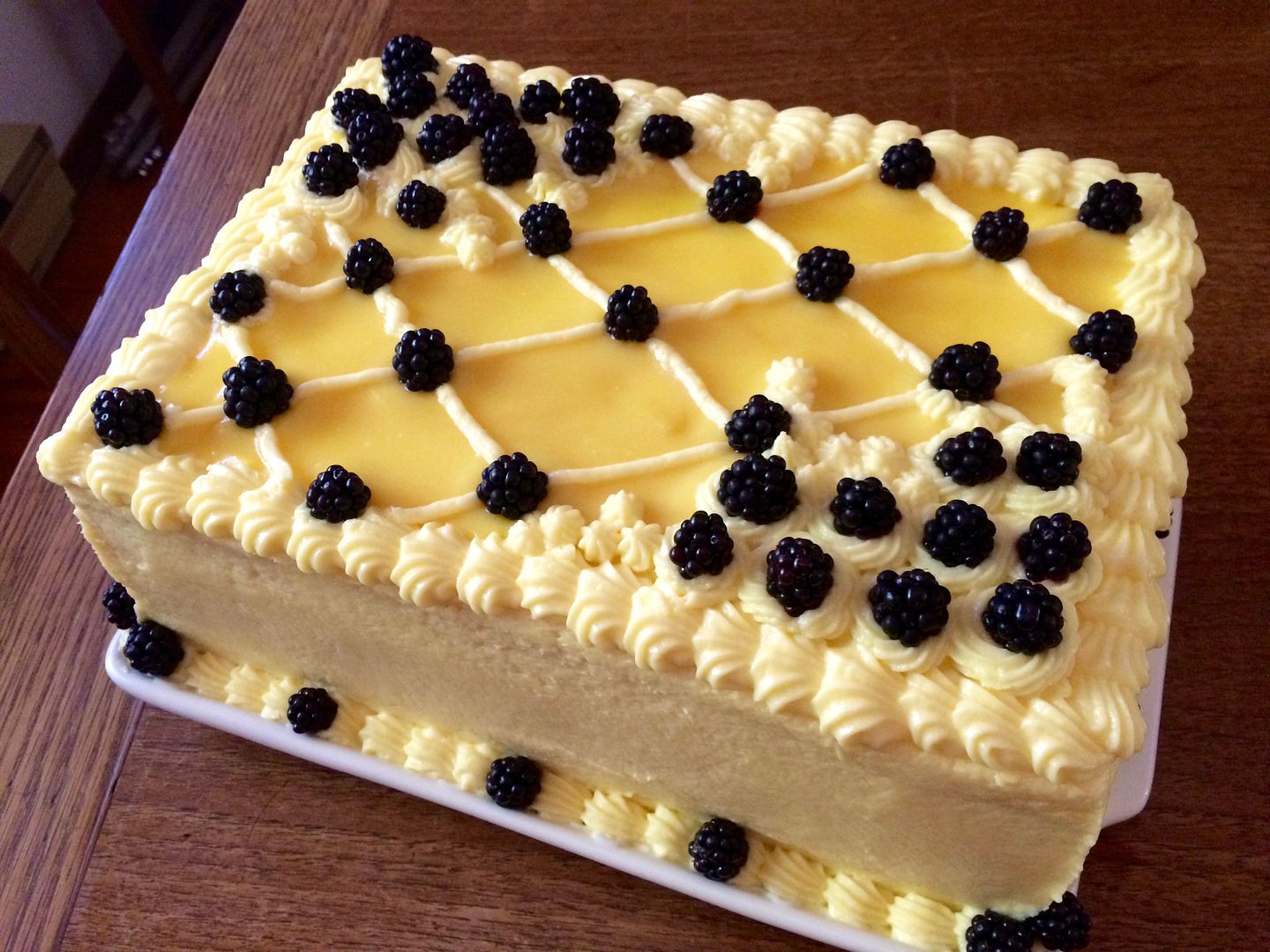 The lemon curd recipe was good (and it made a ton) but cake itself was a bit too dense for my liking and it didn't soak up even half of the lemon syrup it was supposed to. It was the frosting that was the real disaster though: a hybrid of Swiss meringue frosting (which uses egg whites) and French meringue frosting (which uses egg yolks), it was the soupiest mess I've ever dealt with – even worse than the Swiss meringue cream cheese frosting misadventure of several years ago. It WOULD NOT emulsify or thicken properly, and I literally worked on it for hours, using every trick I know – chilling, resting, beating, stirring – you name it, I tried it. I was taking process pictures as I went with the intent to post the recipe, but the frosting was so demoralizing that I deleted them all. Eventually I just held my breath and crossed my fingers and went for it with frosting the cake, chilling it as often as I could during assembly and surprisingly, I was somehow able to pipe a border around the top of the cake. After all that effort for a less-than-perfect result, I sort of hated this cake, even though in the end it tasted pretty good (albeit a little dry) and the family all appreciated it 😉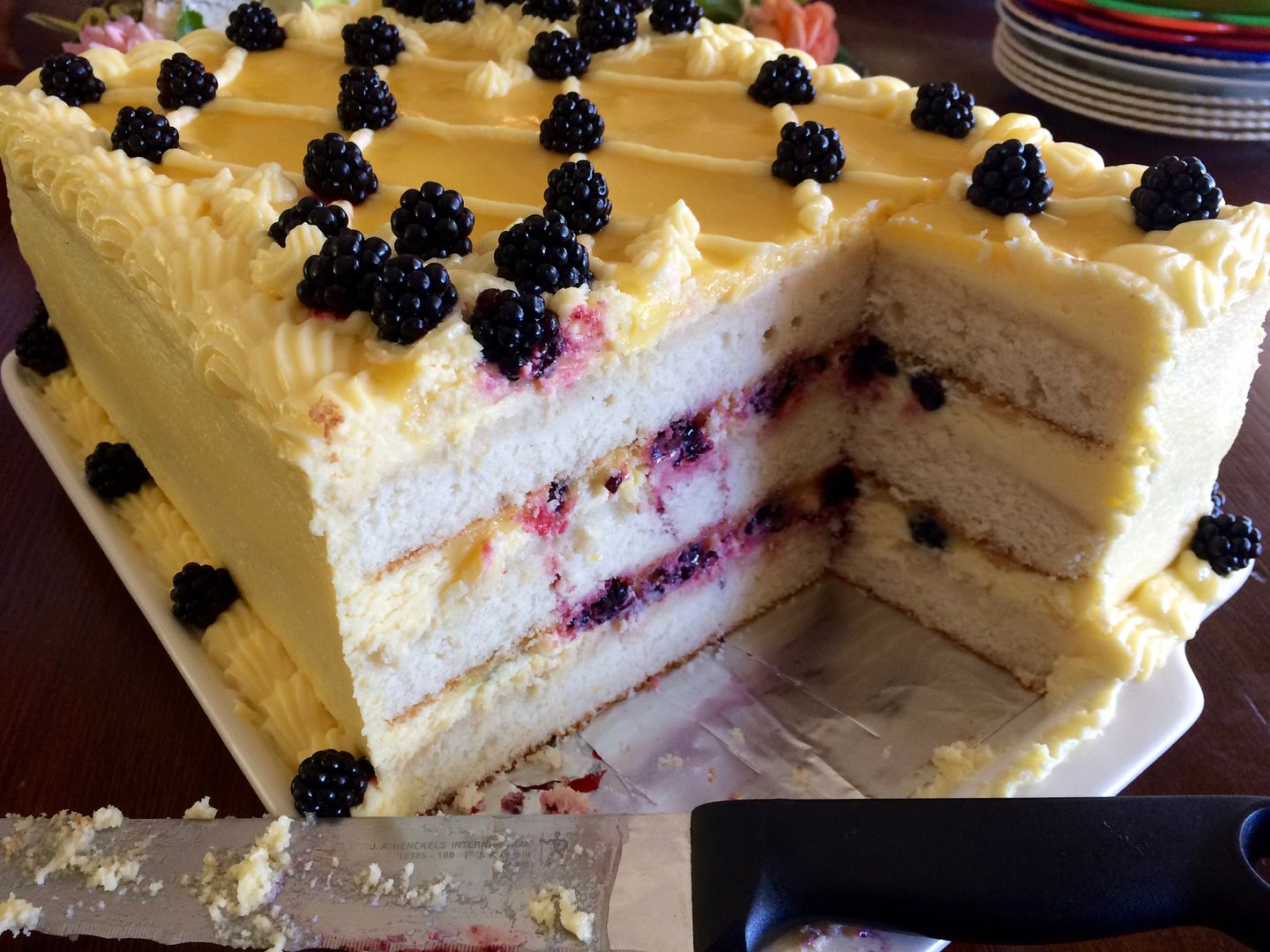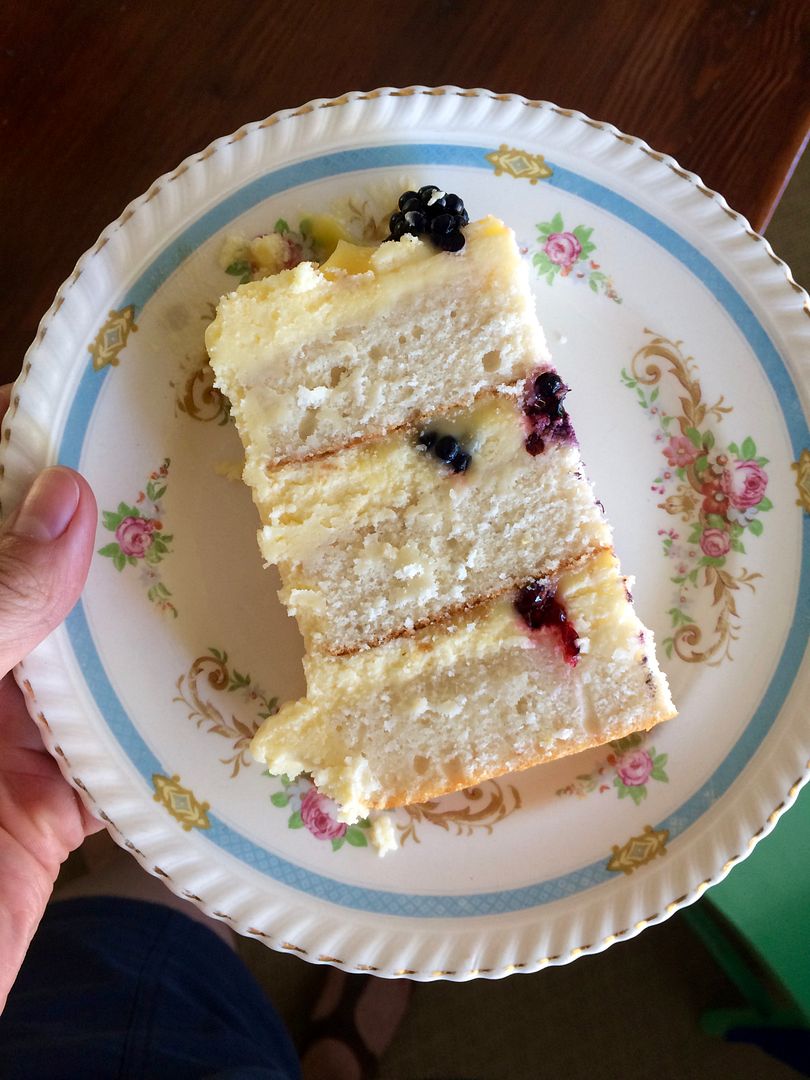 So, after all this, I have come to some decisions. The next lemon layer cake I will probably use the cake layers from the Bon Appetit version, either the lemon curd from Flour or Tartine's lemon cream (so good!), and a regular Swiss meringue buttercream frosting – unless anyone has a brilliant, perfect lemon layer cake recipe to recommend, in which case, I'm all ears! Sadly, any experimenting will have to wait a while though, as I'm currently nursing a fractured left elbow and banged-up right arm from a mountain biking spill two weeks ago, and any mixing, beating, kneading, rolling, piping and other lovely baking actions are currently off limits – but I can still drool over lemon layer cake recipes 😉
Save
Save
Save
Save