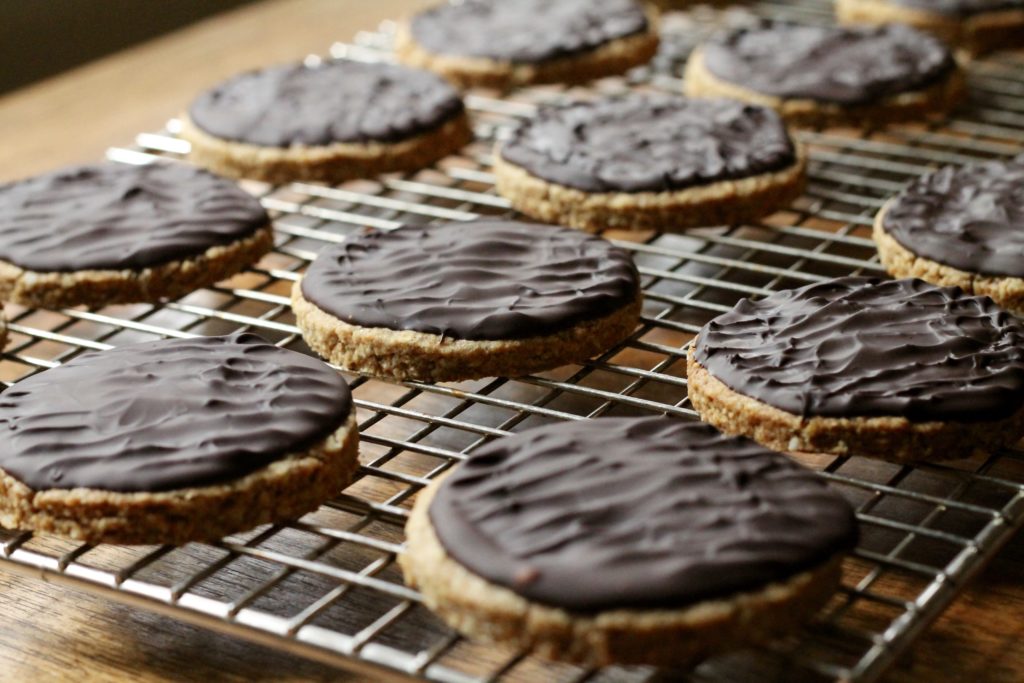 You know when you go to the store to buy cookies, and come home with said cookies plus ingredients to make other cookies? Yeah, that's how these chocolate-covered digestive biscuits came about (in line with my resolution to bake more cookies), but because they are made with nothing but regular pantry staples, the only ingredient I had to buy was the chocolate (which is normally a pantry staple for me, but I'd eaten it all).
Digestive biscuits are a fairly tweedy, almost savoury whole grain and oat affair on their own, but topped with a generous schmear of chocolate, they transform into a treat that I still wouldn't feel too bad about eating for breakfast. Their toasty, almost caramelized flavour would go equally well with milk or dark chocolate – whatever your preference – and a couple of these with a cup of tea is exactly what you need to get through a mid-afternoon slump. And because you made them yourself, they taste all the better.
Chocolate-Covered Digestive Biscuits
Adapted slightly from Food52. Makes about 18 biscuits.
Preheat the oven to 350˚F (325˚F convection).
In the bowl of a food processor, combine:
1 cup whole spelt or whole wheat flour
1 1/3 cups old fashioned rolled oats
1 tsp baking powder
large pinch salt
1/3 cup dark brown sugar, packed
1/2 cup cold, cubed unsalted butter
Pulse together until the mixture resembles bread crumbs.
While still pulsing, slowly drizzle in 3-4 tbsp cold milk, just enough to make the dough start to clump together.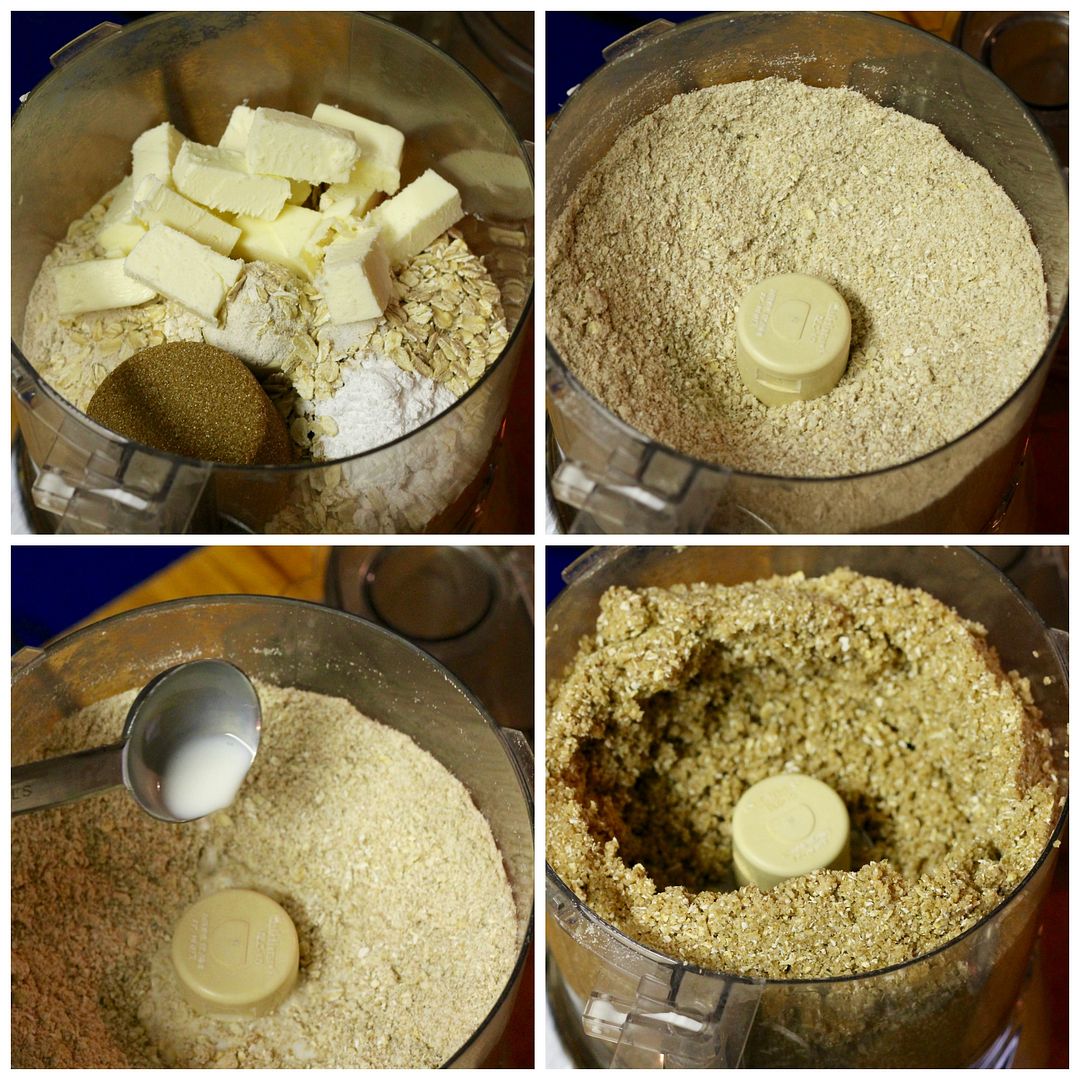 Turn the dough out onto a piece of parchment paper and gather it up with your hands, kneading it once or twice just to bring it together. Top with a second piece of parchment paper and roll it out to a thickness of 1/4″.
Cut out cookies using a 2″ round cookie cutter, re-rolling the scraps until all the dough is used. Place the cookies on a baking try lined with parchment paper and freeze for about 10 minutes, until firm.
Bake in the preheated oven for 12-15 minutes, until just golden around the edges. Cool completely on a rack before continuing.
Melt 4 oz chopped chocolate (dark or milk, your choice) with 1 tsp coconut oil – my favourite method is several 30 second blasts in the microwave, stirring after each.
Using the back of a spoon, spread a generous dollop of chocolate over the entire surface of each cookie, then gently stipple the chocolate with the back of a fork to give it that characteristic dipped chocolate look. Allow the chocolate to set completely at room temperature before serving.
Cookies can be stored in an airtight container at room temperature for several days.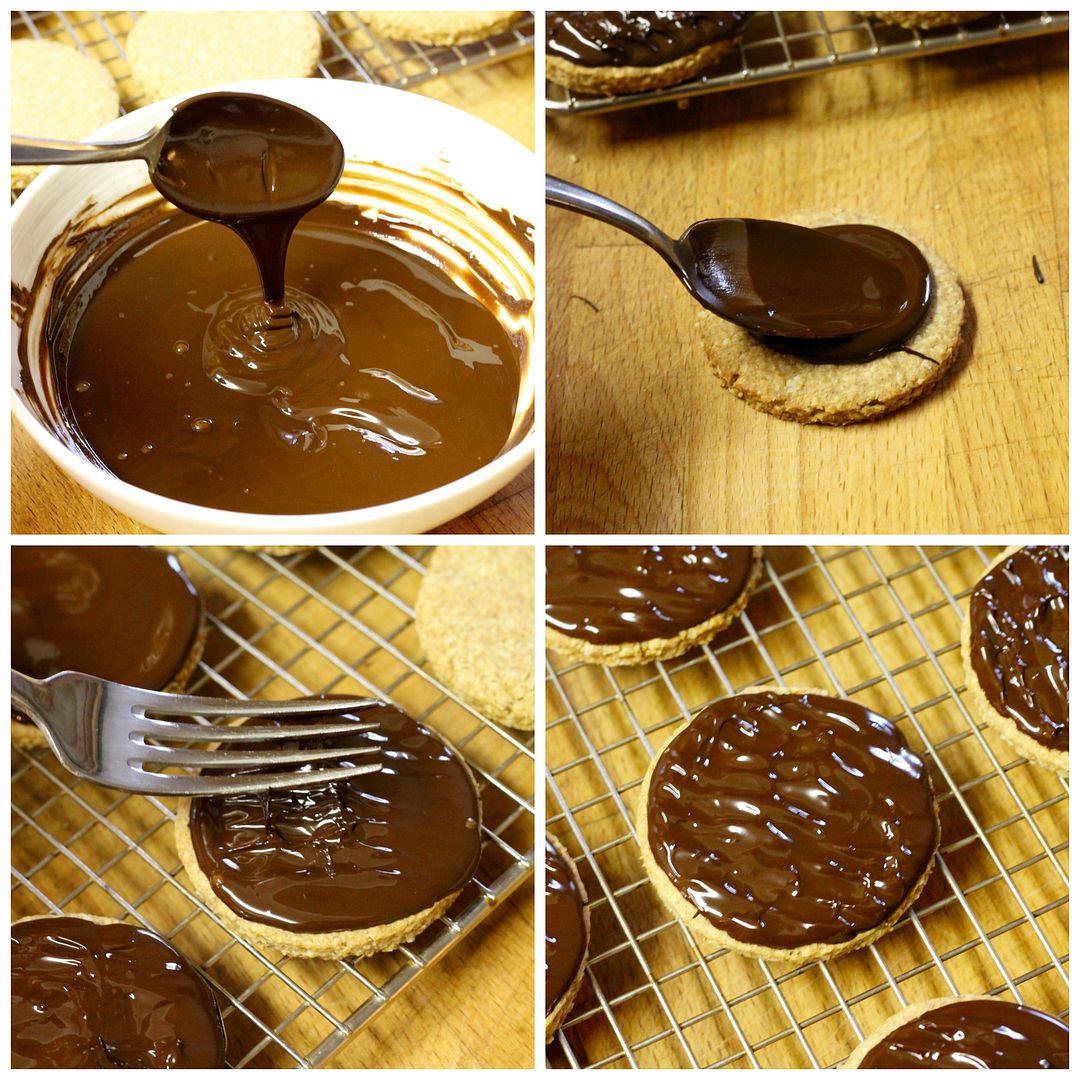 Save
Save
Save
Save