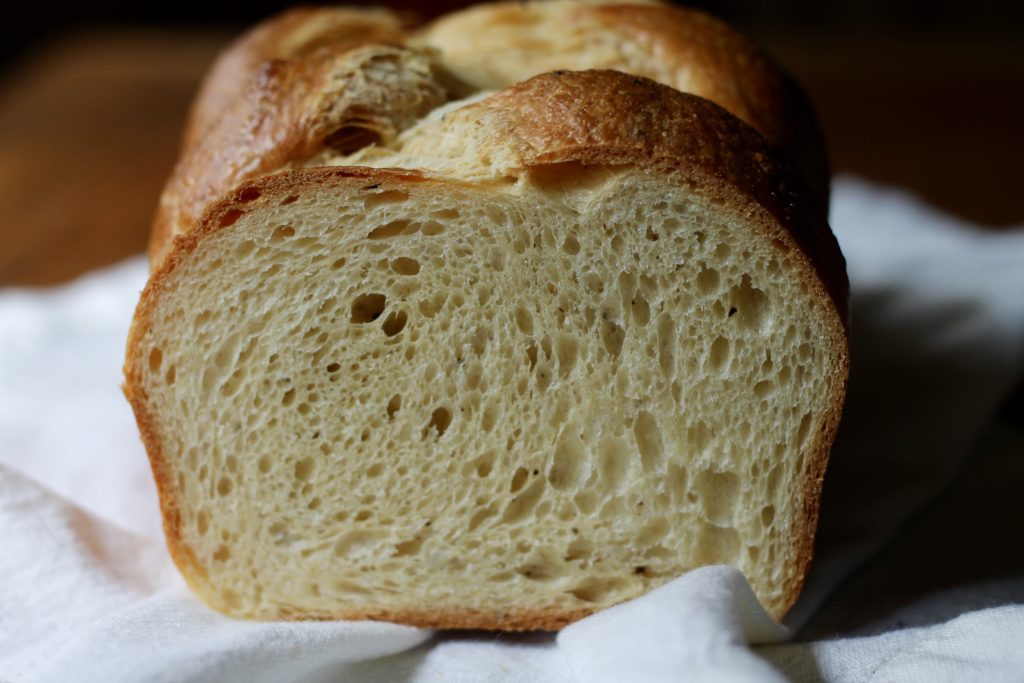 Every Easter for the past six years, I've posted a recipe for hot cross buns, so rather than post version number seven this year, I decided to branch out and explore another kind of Easter bread: the Italian Crescia al Formaggio, an egg-rich bread loaded with parmigiano reggiano and spiced with cracked black pepper.
I've been on a bit of a bread baking kick lately (by which I mean I've made bread twice this month, but that's twice more than I have any other month in the past year) and I'm reminded of why I love it so much. Homemade bread rocks. Taking flour, yeast, and water (and in the case of Crescia al Formaggio, some butter, eggs, and about $10-worth of imported Italian parmesan cheese – it's a special occasion bread for sure) and turning it from raw ingredients into a gorgeous loaf of delicious bread is like having a super power. And no, I'm not hyperbolizing (much).
Crescia al Formaggio in particular is pretty spectacular: instead of kneading the high hydration dough with a dough hook, you beat it with the paddle attachment of an electric mixer until it is shiny and stretchy, giving it an amazing light and fluffy yet chewy and shreddable texture. Combined with the savoury, umami-rich parmesan, the end result is a loaf of bread that slices like a dream and makes the best toast imaginable. And though I'm still going to make a batch of hot cross buns this year (I have my eye on Aimee's maple version), if you were to present this bread at your Easter breakfast table instead, I am quite sure that no one would be complaining.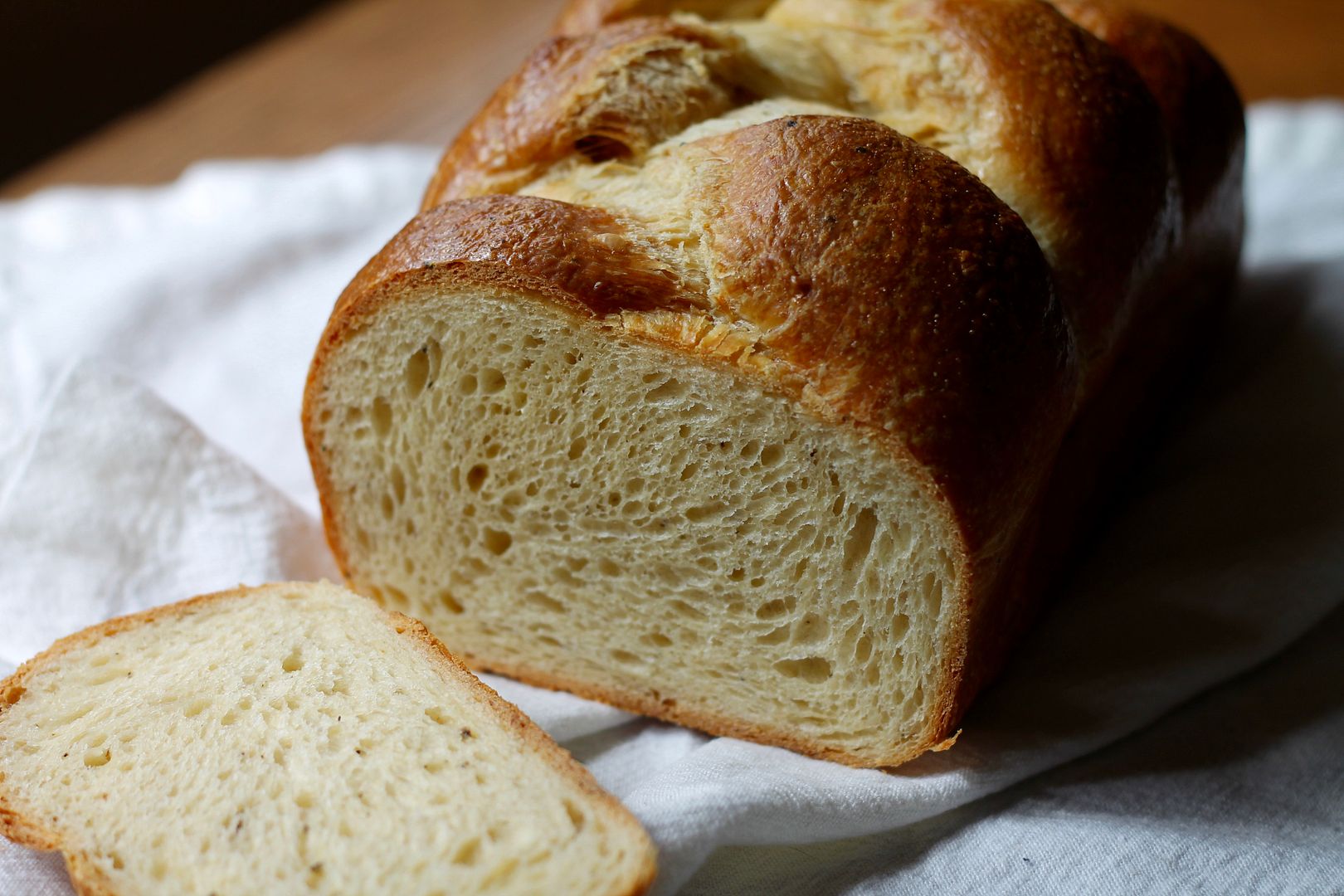 Crescia al Formaggio
Adapted very slightly from King Arthur Flour. Makes one 9″ x 5″ loaf.
In the bowl of an electric mixer, stir together:
298 g (2 1/2 cups) unbleached all purpose flour
1 1/4 tsp instant yeast
1 tsp salt
1 tsp freshly cracked black pepper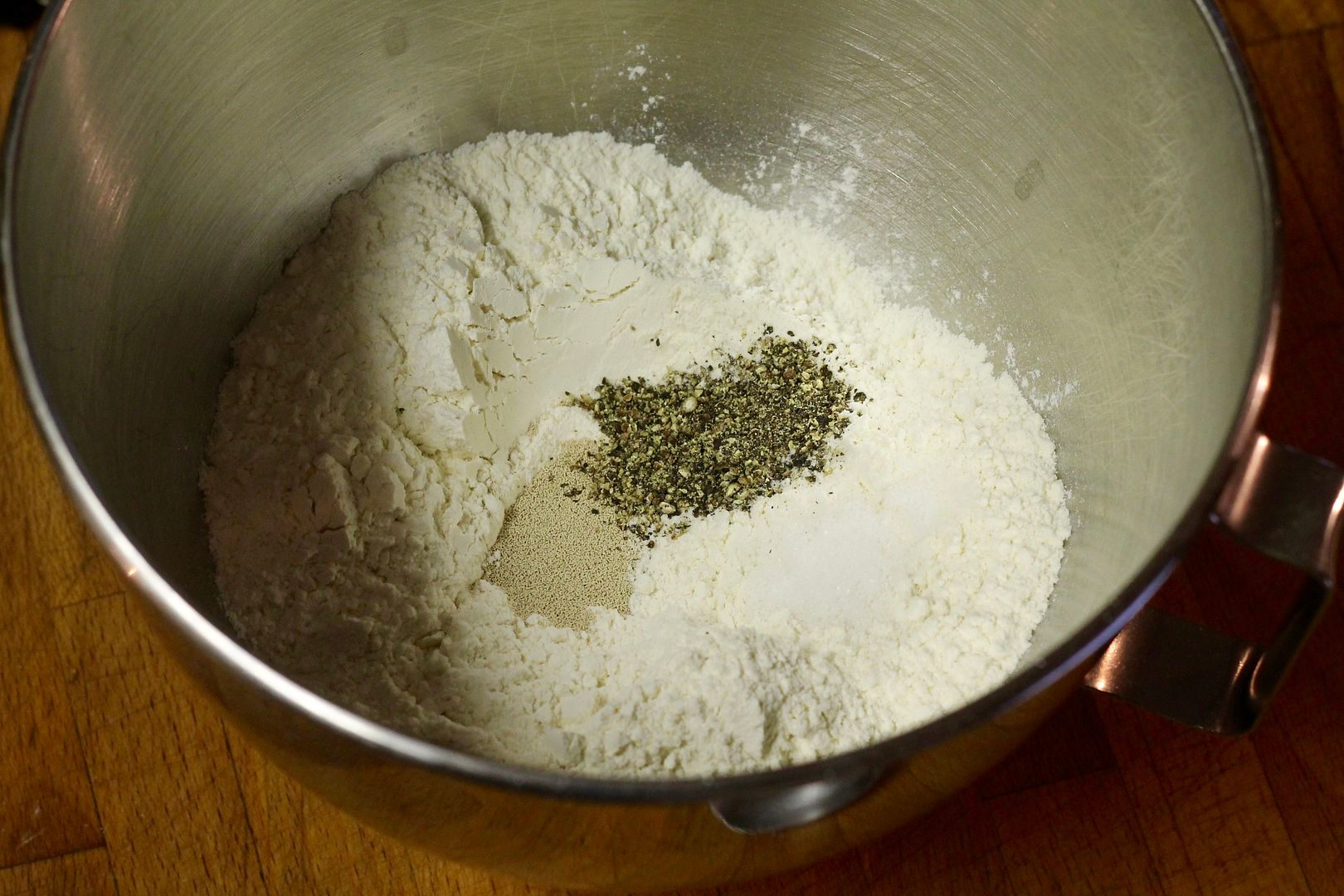 Make a well in the middle and add:
3 large eggs + 1 egg yolk, at room temperature and lightly beaten together (reserve the extra egg white for later)
57 g (1/4 cup) softened unsalted butter
57 ml (1/4 cup) lukewarm water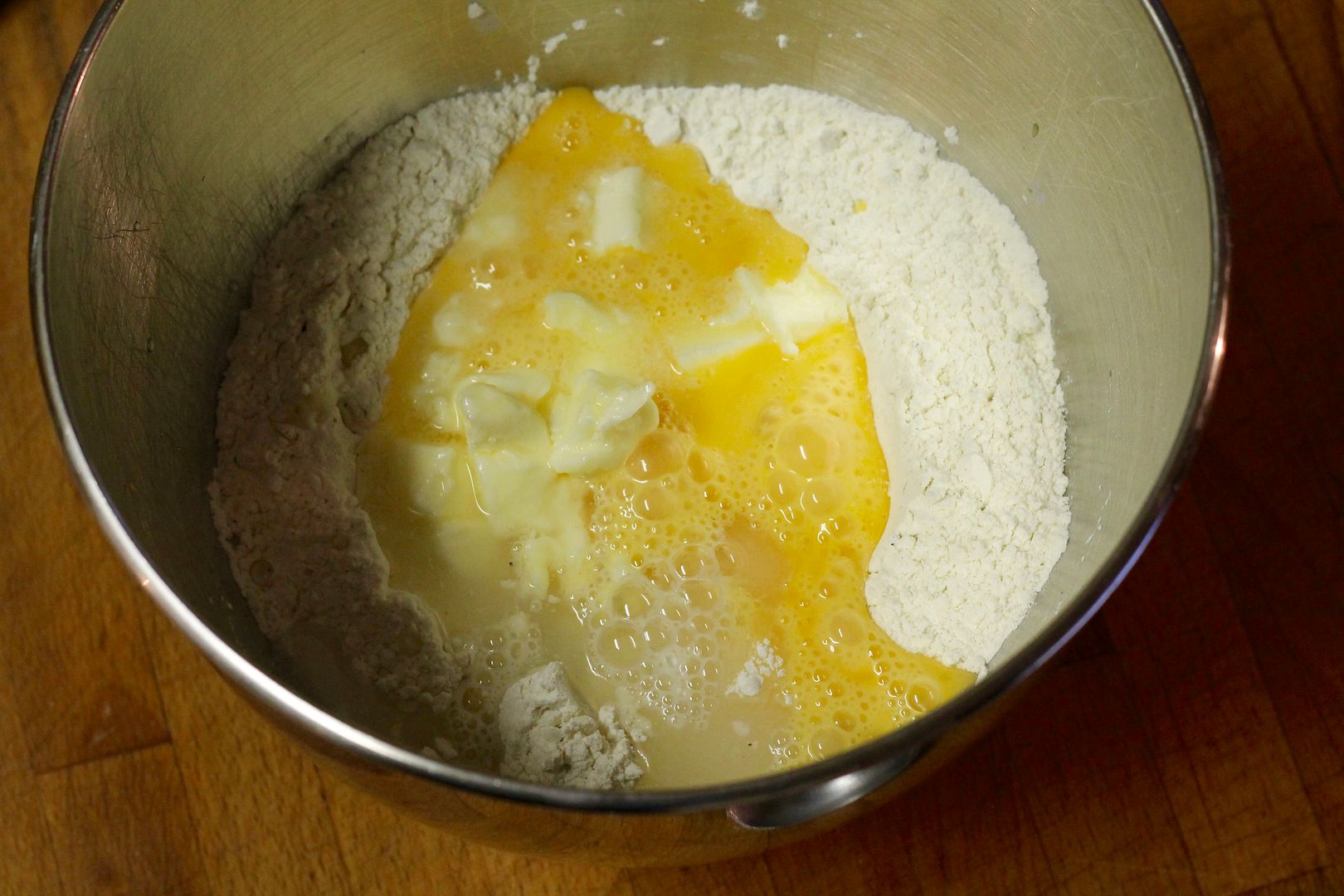 Mix on medium speed with the paddle attachment for 10 minutes – the dough will be quite loose and sticky at first, and then will become very elastic and shiny by the end. Scrape it off the paddle and down the sides of the bowl several times during mixing.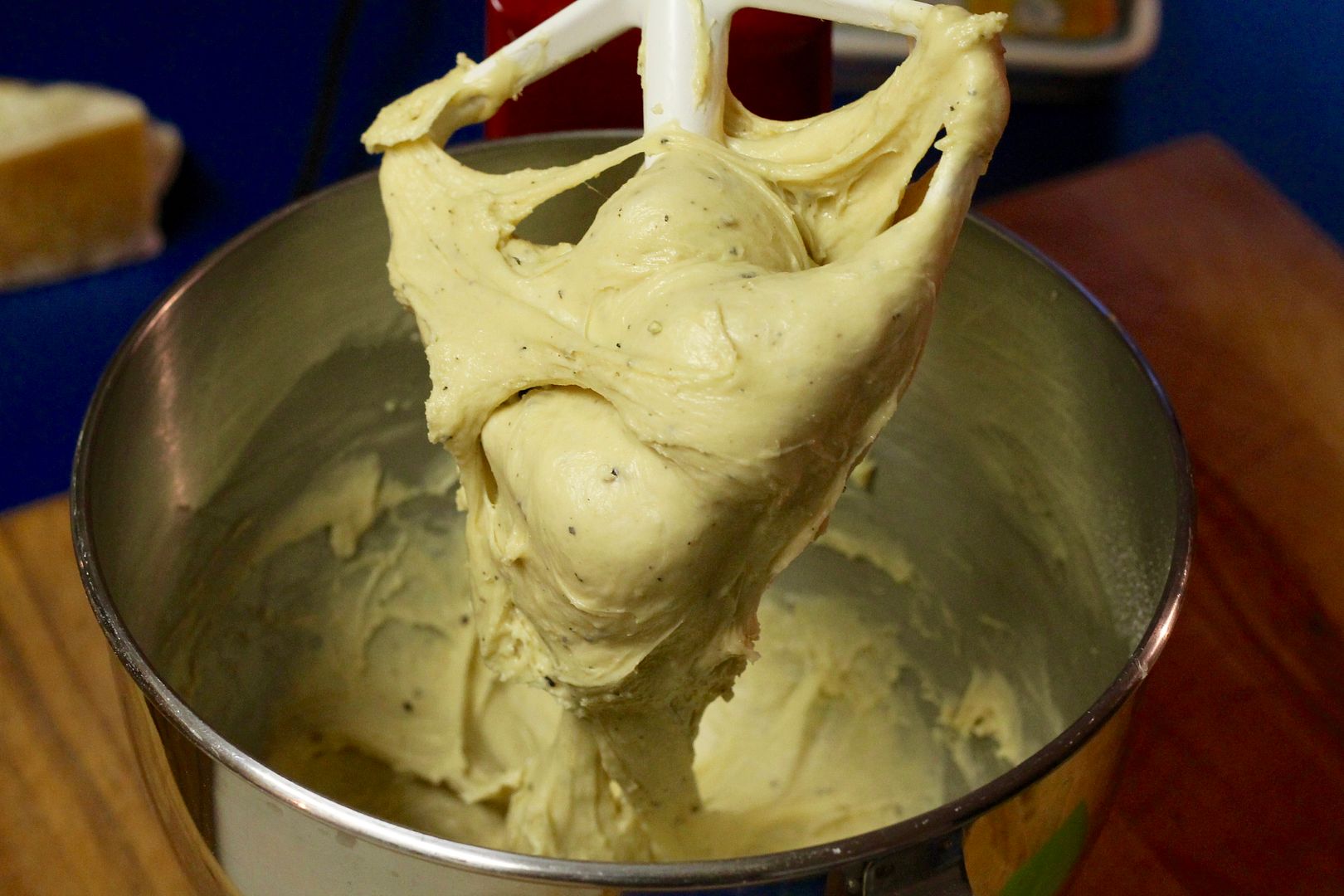 Add in 170 g (1 1/4 cup) grated parmigiano reggiano (or asiago or pecorino romano or a mix – but make sure you use good quality cheese as you will really taste it and that's the point of this bread!).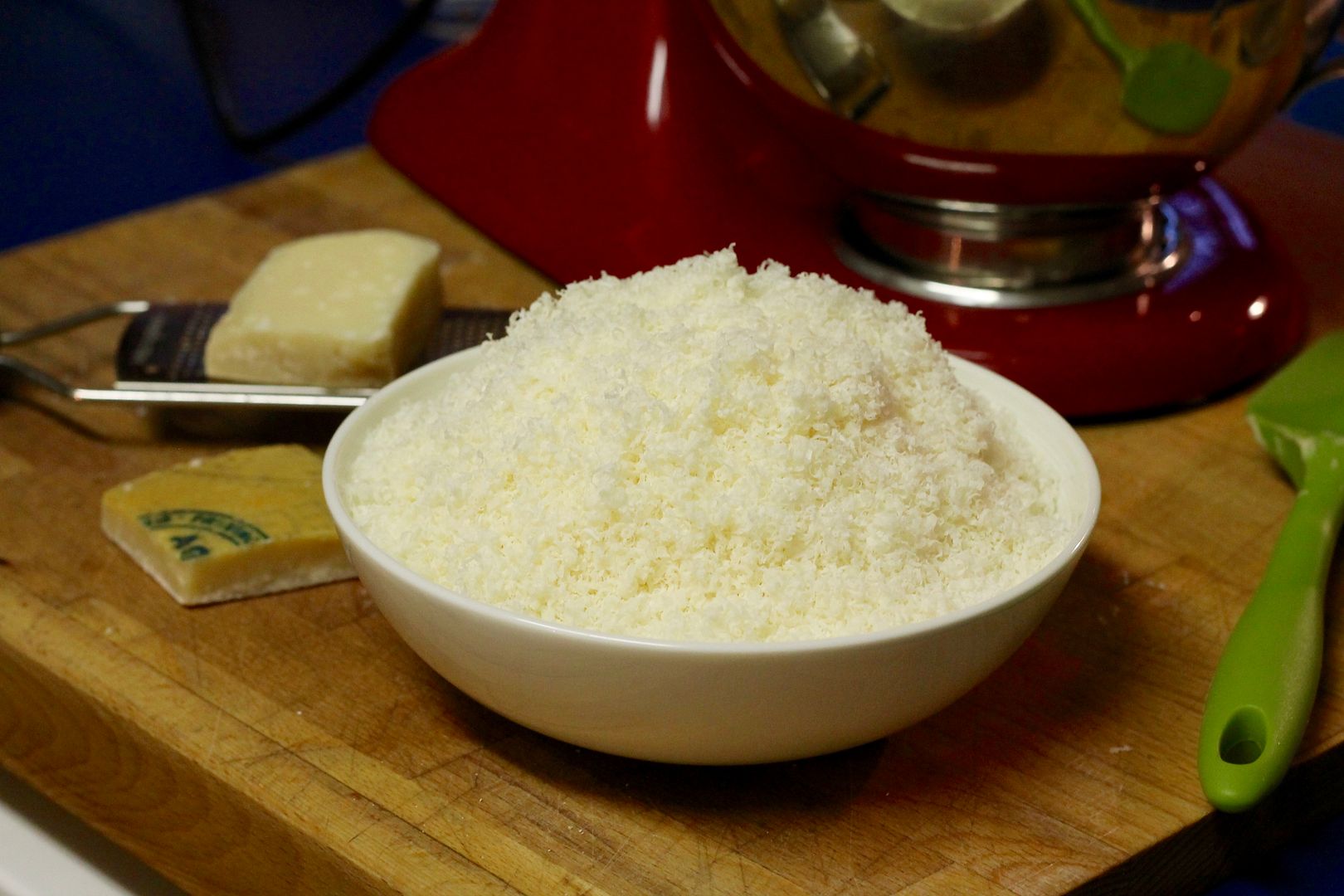 Mix again until well combined – this will be a bit of a challenge, but keep scraping the dough off the paddle every so often and you'll get there.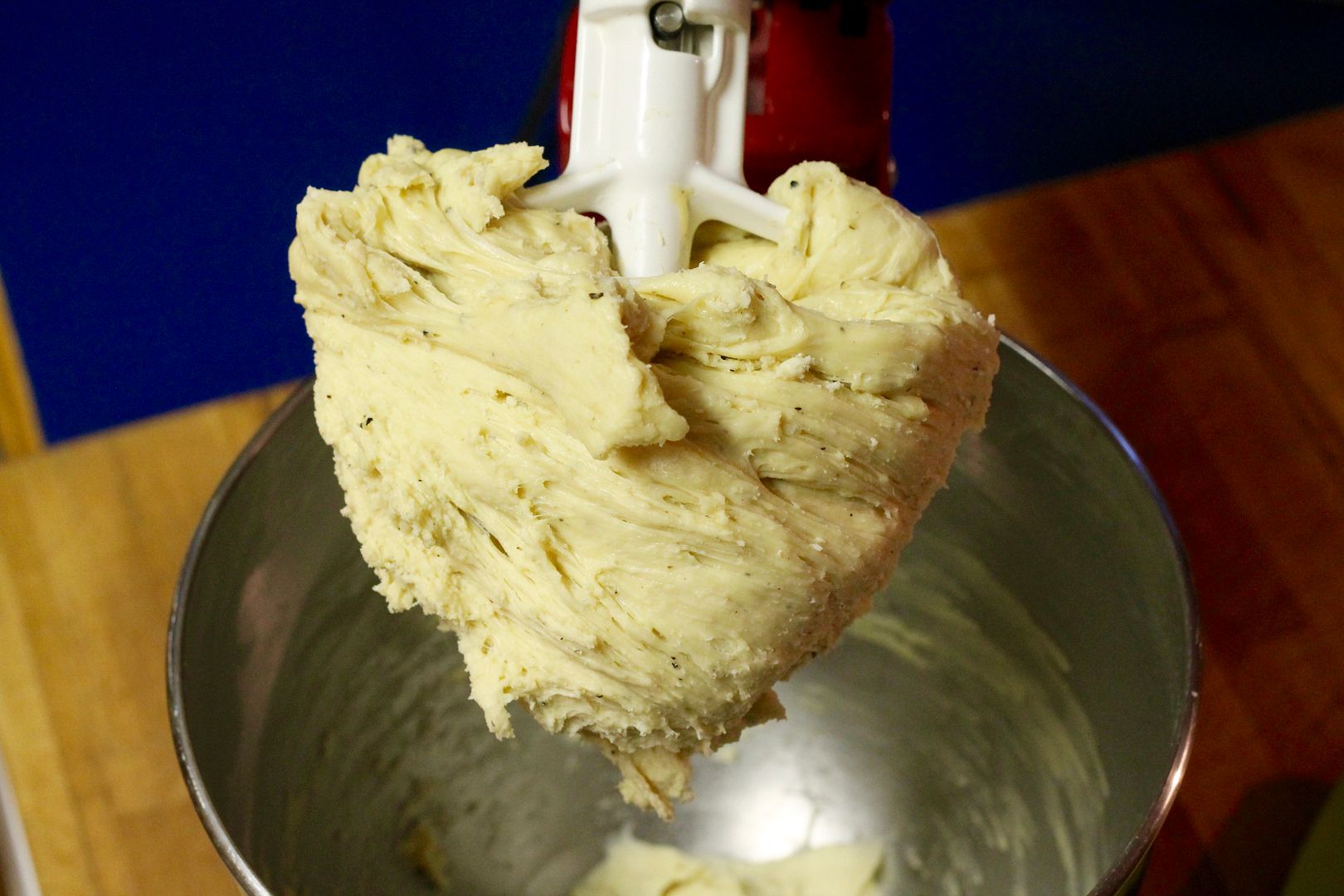 Shape the dough into a ball (it will still be quite soft and tacky but not overly sticky) and place it in a lightly oiled bowl. Cover with plastic and let rest/rise at room temperature for an hour.
It likely won't do much or change shape but that's OK. Punch it down gently, turn it over, cover again, and let rest/rise for another hour.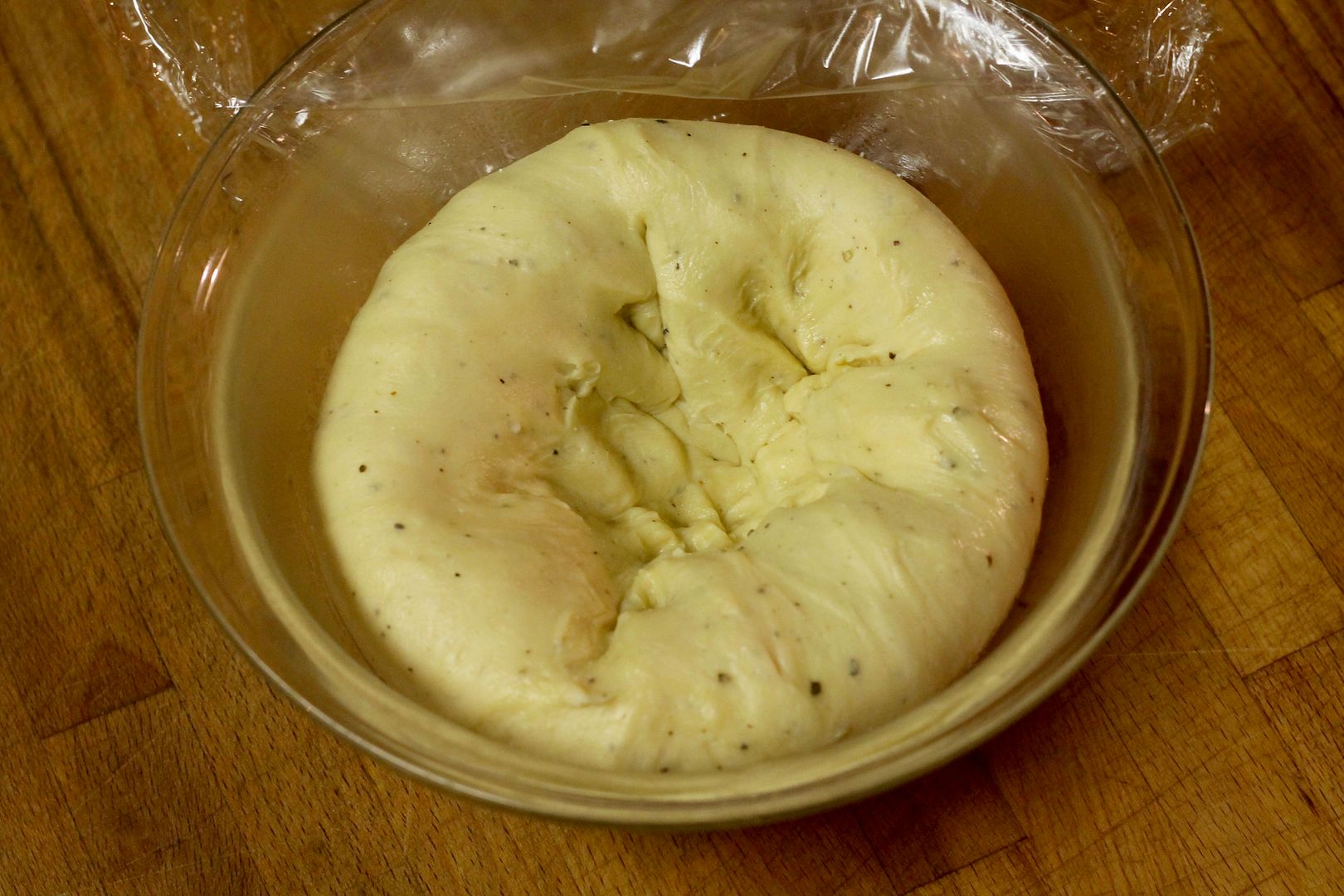 This bread is traditionally baked in a round shape, but a braided loaf is so pretty. To do this, turn out the dough onto a lightly floured surface (or use a silicon rolling mat like I did), divide into 3 equal pieces, and shape each into a 12″ log.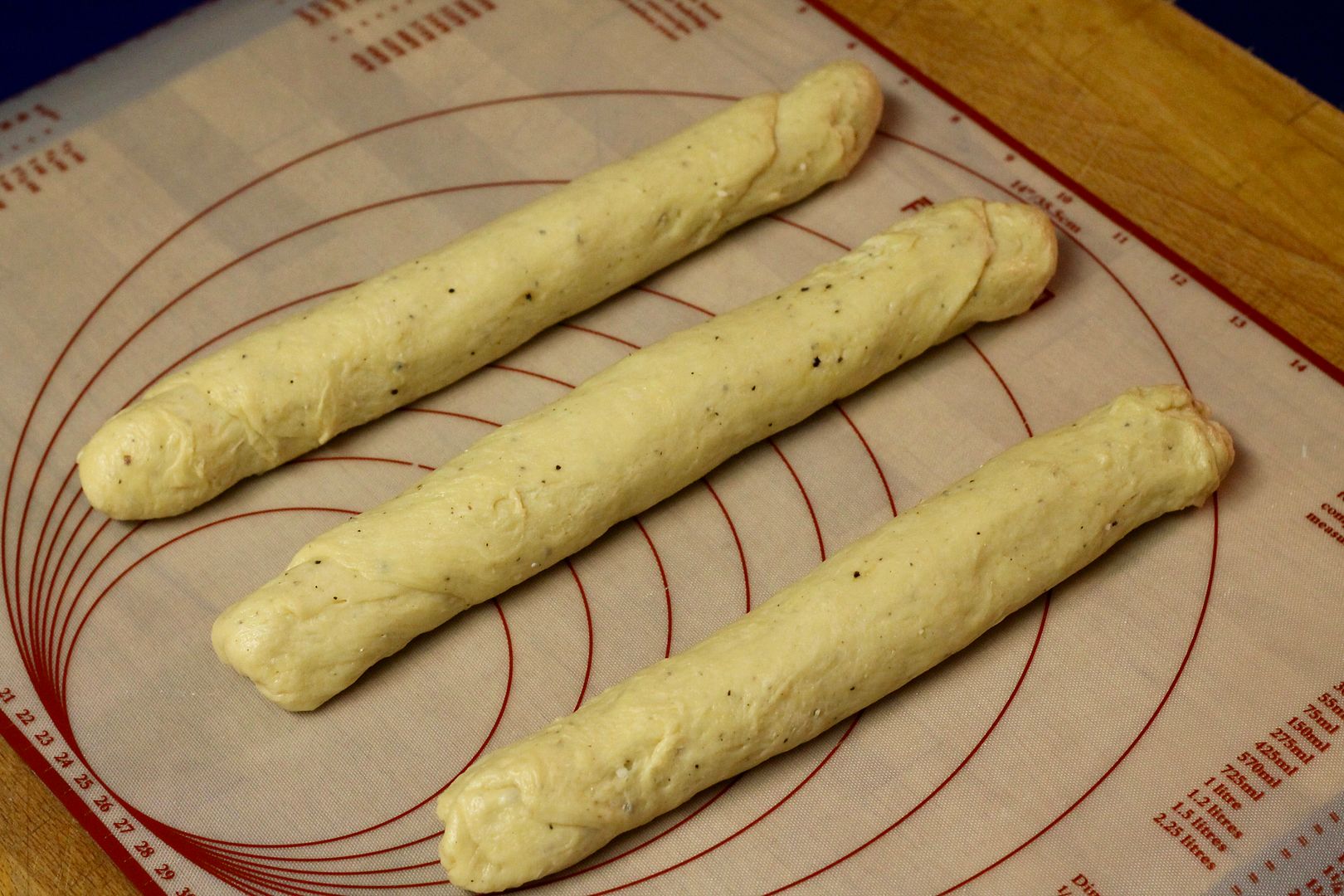 The easiest way to end up with an even braid is to start the braid from the middle and work out to one end, then flip the whole thing over and start braiding again from the middle to the other end (here's a handy video showing how it's done. Squish the ends together and tuck them securely under the braid.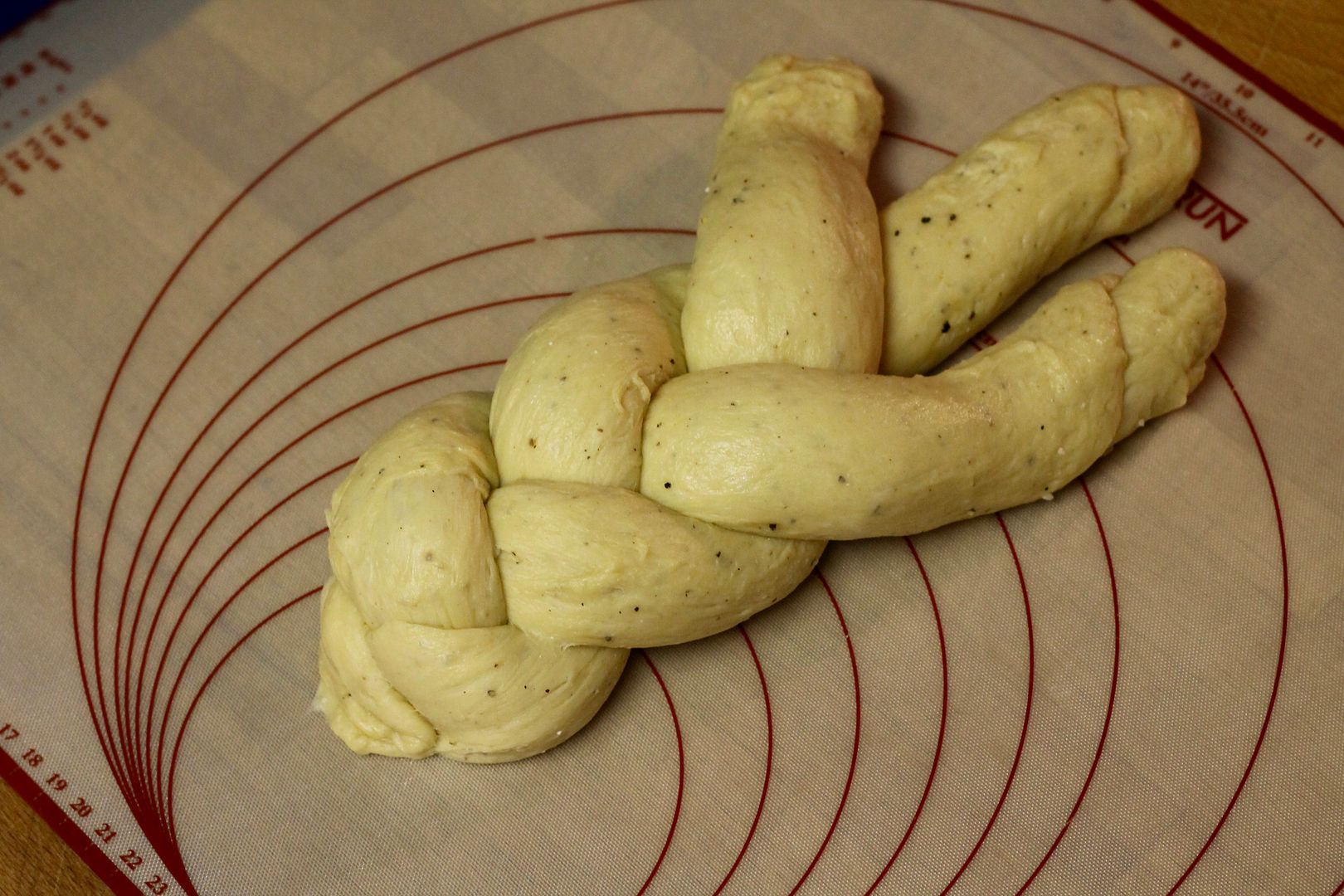 Lightly oil a 9″ x 5″ loaf tin and line it with parchment paper for extra insurance (I've learned the hard way not to trust an un-lined loaf pan…). Nestle the braided loaf in the pan and cover with plastic wrap.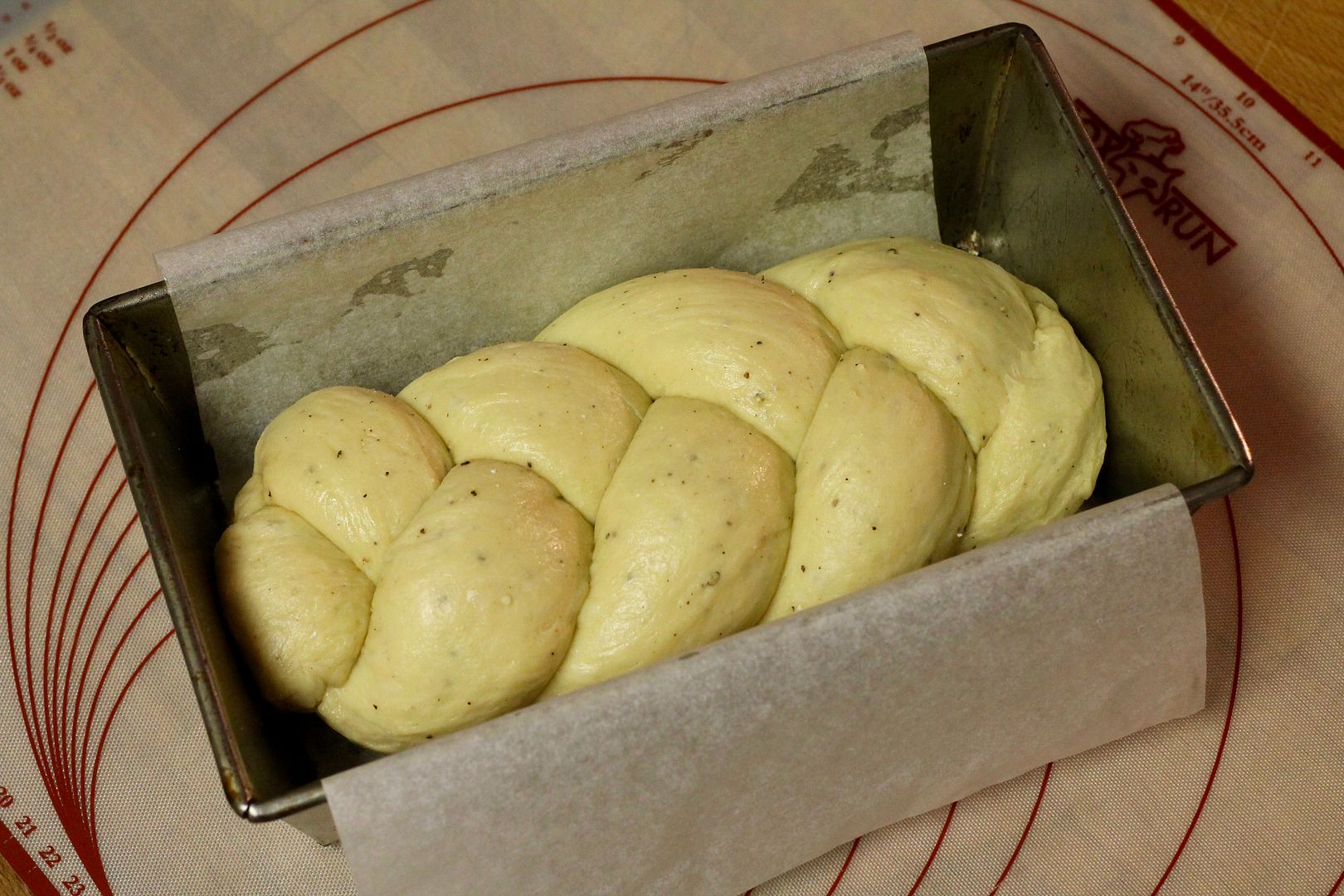 Let rest/rise for another 2 hours or so at room temperature, OR you can refrigerate it overnight and give it a long, slow, cold rise. Either way, the loaf won't double in size but it should look noticeably puffy.
Preheat the oven to 425˚F (400˚F convection). Beat the reserved egg white with a splash of water and a pinch of salt and brush it over the risen loaf.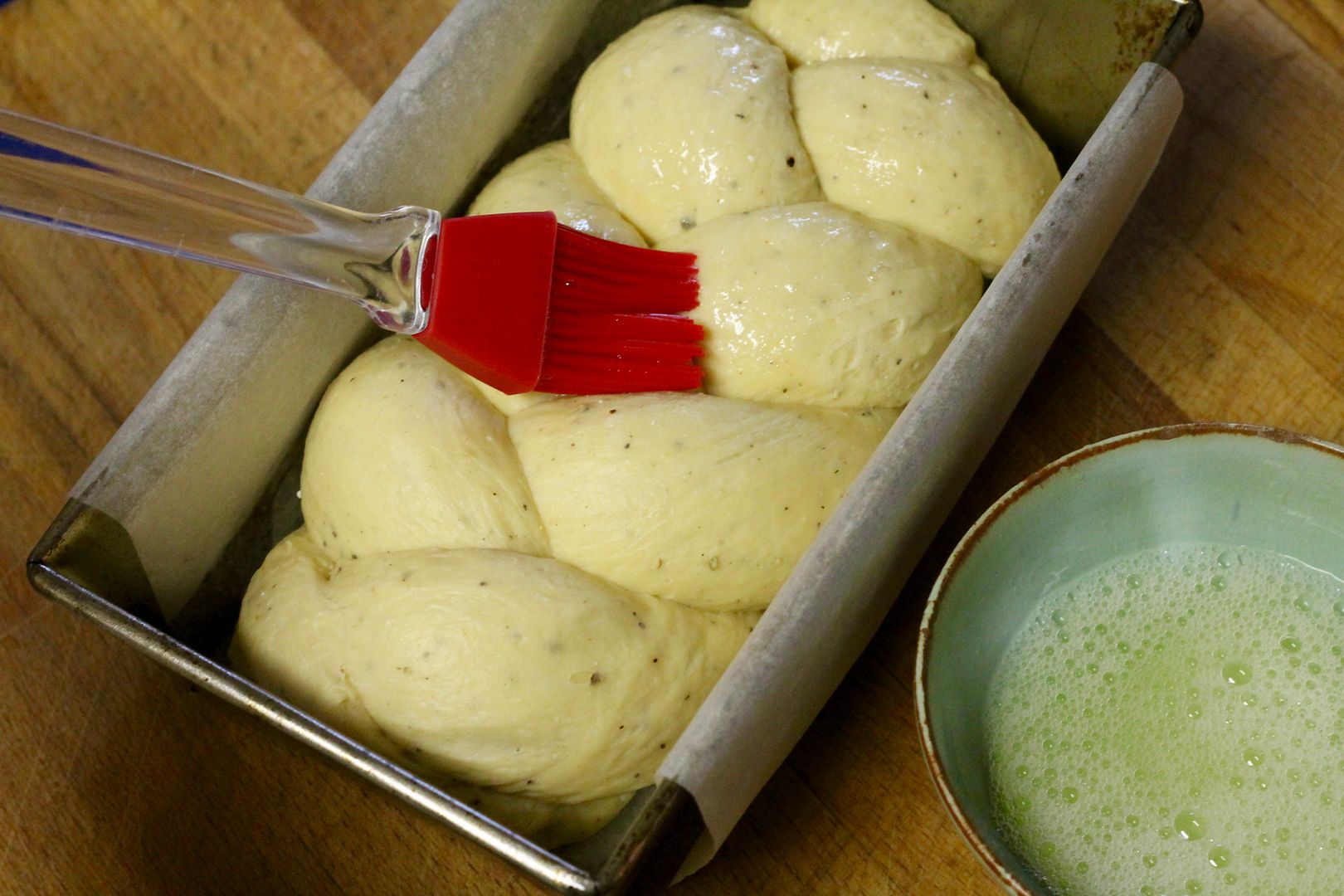 Bake for 15 minutes at 425˚F (400˚F convection), then reduce the oven temperature to 350˚F (325˚F convection) and tent the loaf loosely with foil.
Bake another 30-35 minutes, until deeply golden brown (feel free to remove the foil in the last 5 minutes to achieve this if necessary) and the internal temperature of the loaf reaches 195˚F.
Remove from the oven and let cool in the pan for 5 minutes, then run a knife around the sides and lift the loaf out of the pan. Cool completely on a rack before slicing. The loaf can be stored for several days in an airtight container at room temperature.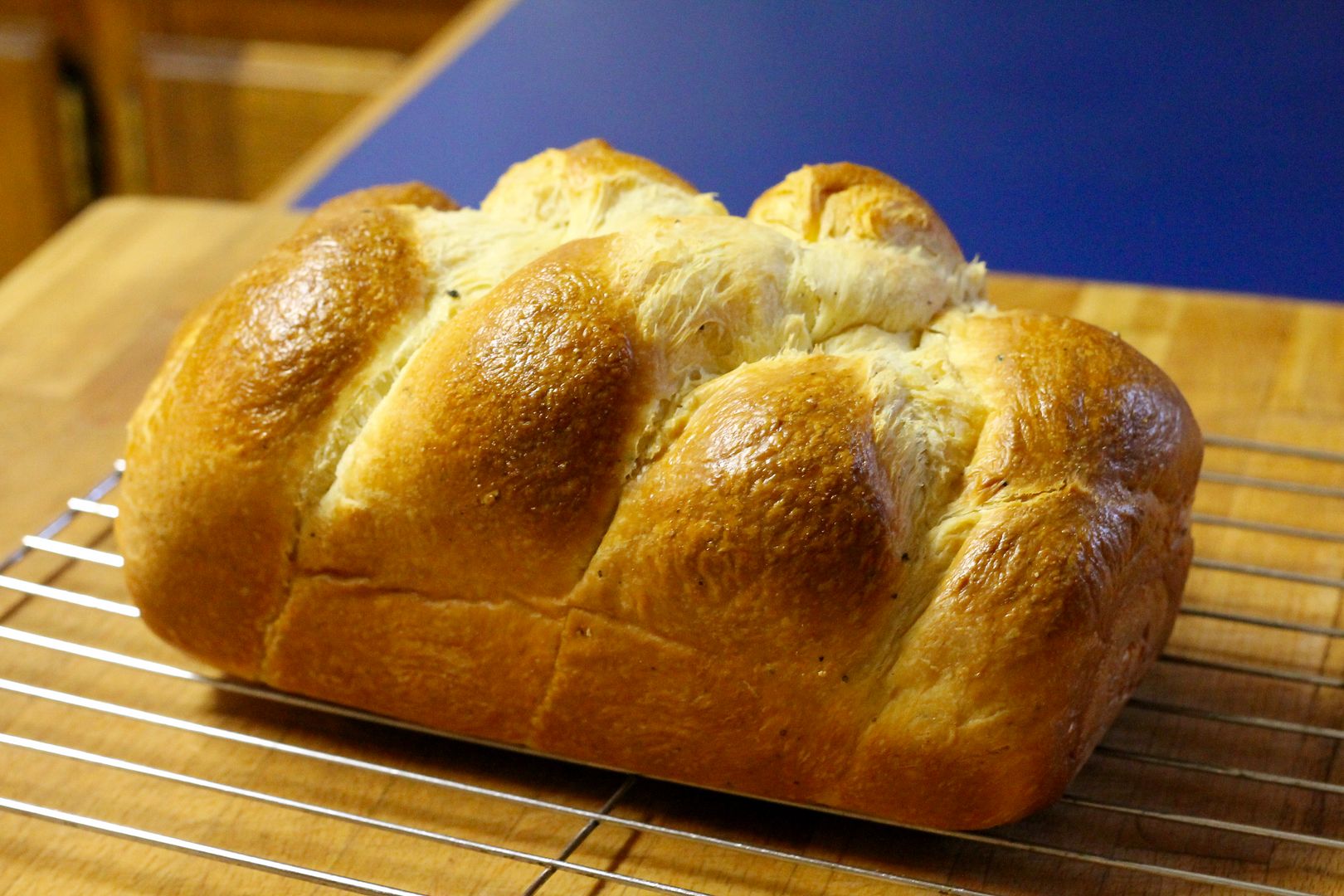 Save
Save