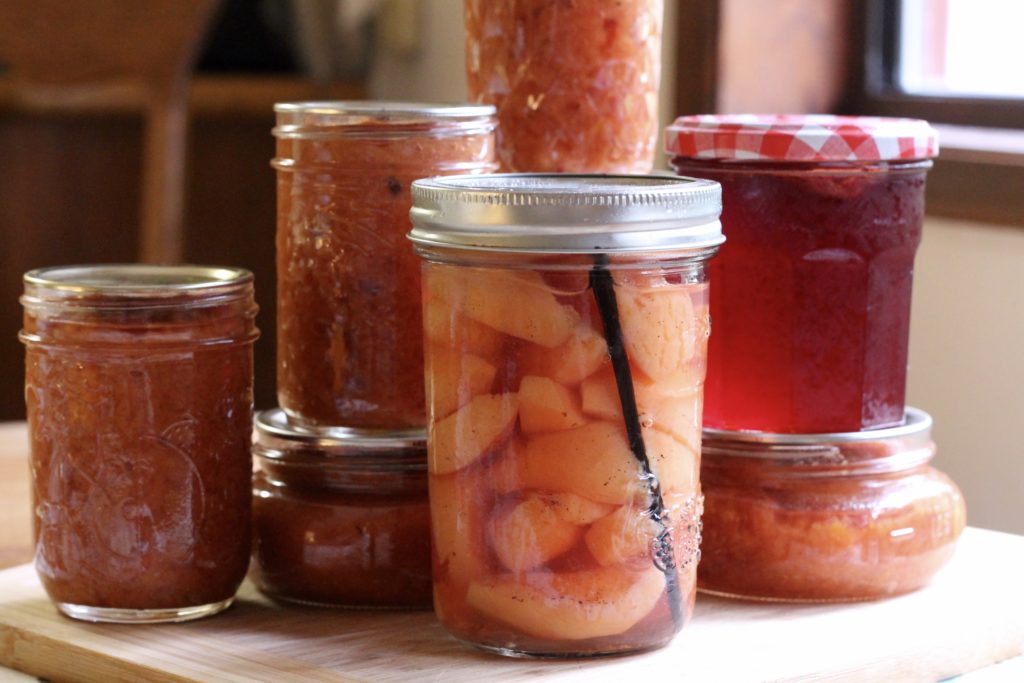 A few weeks ago, my kitchen was overrun with apples, pears, green tomatoes, and quince.  Apples and pears are fairly routine autumnal fruit to deal with (I made apple sauce and dried pears, among other things) and the green tomatoes became green tomato mincemeat, but the quince left me at a bit of a loss: up until my Mum delivered them to me in a box, I'd never even seen one in person, let alone cooked one. Quince are a rather unusual fruit in the same family as apples and pears – in fact, they look like a cross between the two, only their waxy yellow skin is also covered in peach-like fuzz. They have a delicate floral – almost tropical – smell that is incredibly deceiving, because they are totally inedible raw – hard, woody, and mouth-puckeringly tart, even when ripe. When you go to prepare them for cooking, they are very difficult to cut and core, and their flesh oxidizes and and turns brown almost immediately.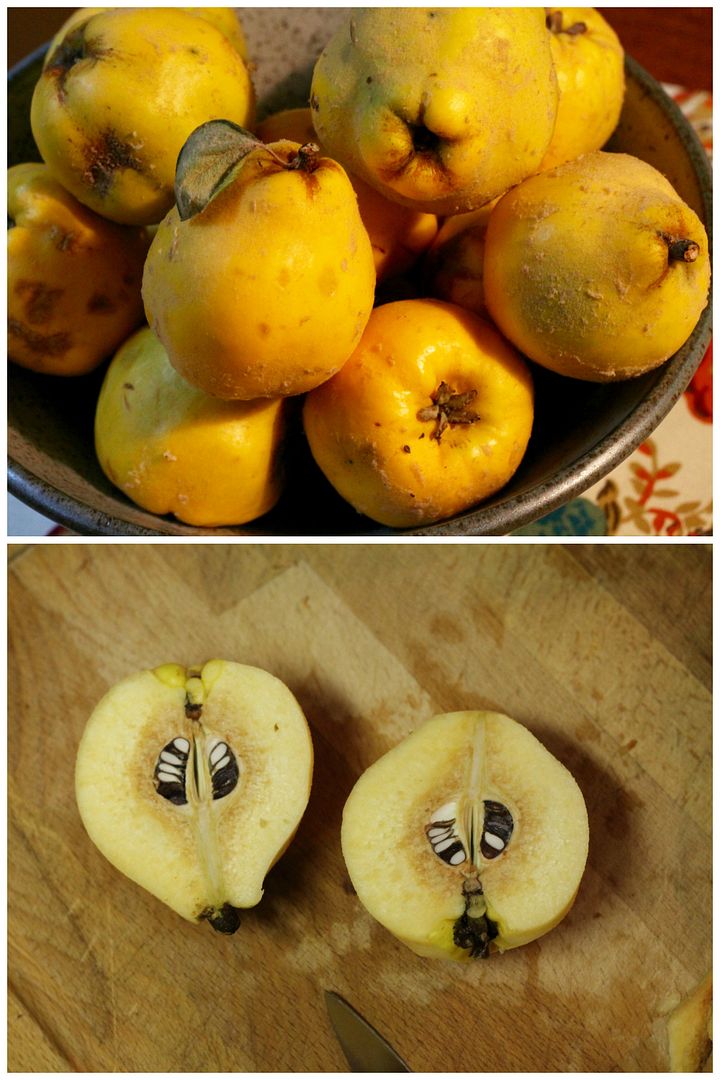 But during cooking, by some magic their flesh turns white again before taking on a pinkish hue, their texture softens with a slight graininess reminiscent of a pear, and thanks to some sugar you are able to appreciate their tart, floral taste. Luckily for a quince newbie like me, the internet is full of quince fans and lots of recipes and advice, so I ended up making quince jam (super easy because you just grate the quinces on a cheese grater, skin and all!) and poached quinces in syrup, with the intent of using them in baking (stay tuned for recipes!). Quince are extremely high in pectin, so I boiled down the leftover poaching liquid with some additional sugar until it turned deep red and syrupy, and ended up with quince jelly as a bonus. Not bad a for a weekend day's work!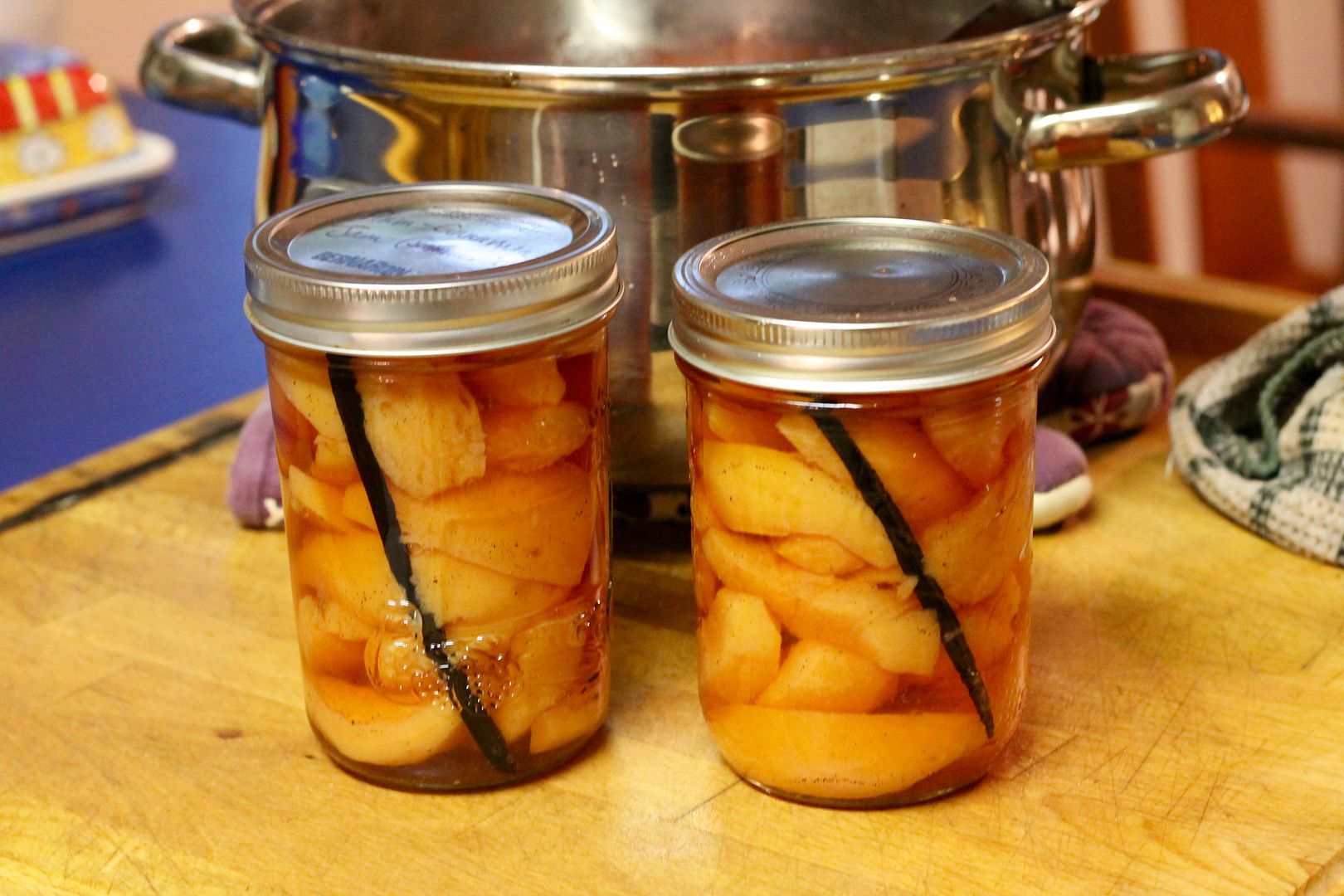 Vanilla Poached Quince
Adapted from Deborah Madison via Nourish Me. I kept the flavour neutral (ie, vanilla only) because I'll be using these in other baking applications, but feel free to add additional spices to the poaching liquid – cinnamon sticks, cardamom pods, cloves, star anise, etc.
Peel, core, and slice 6 quinces into wedges, keeping all the trimmings. You will need a very sharp knife to do this.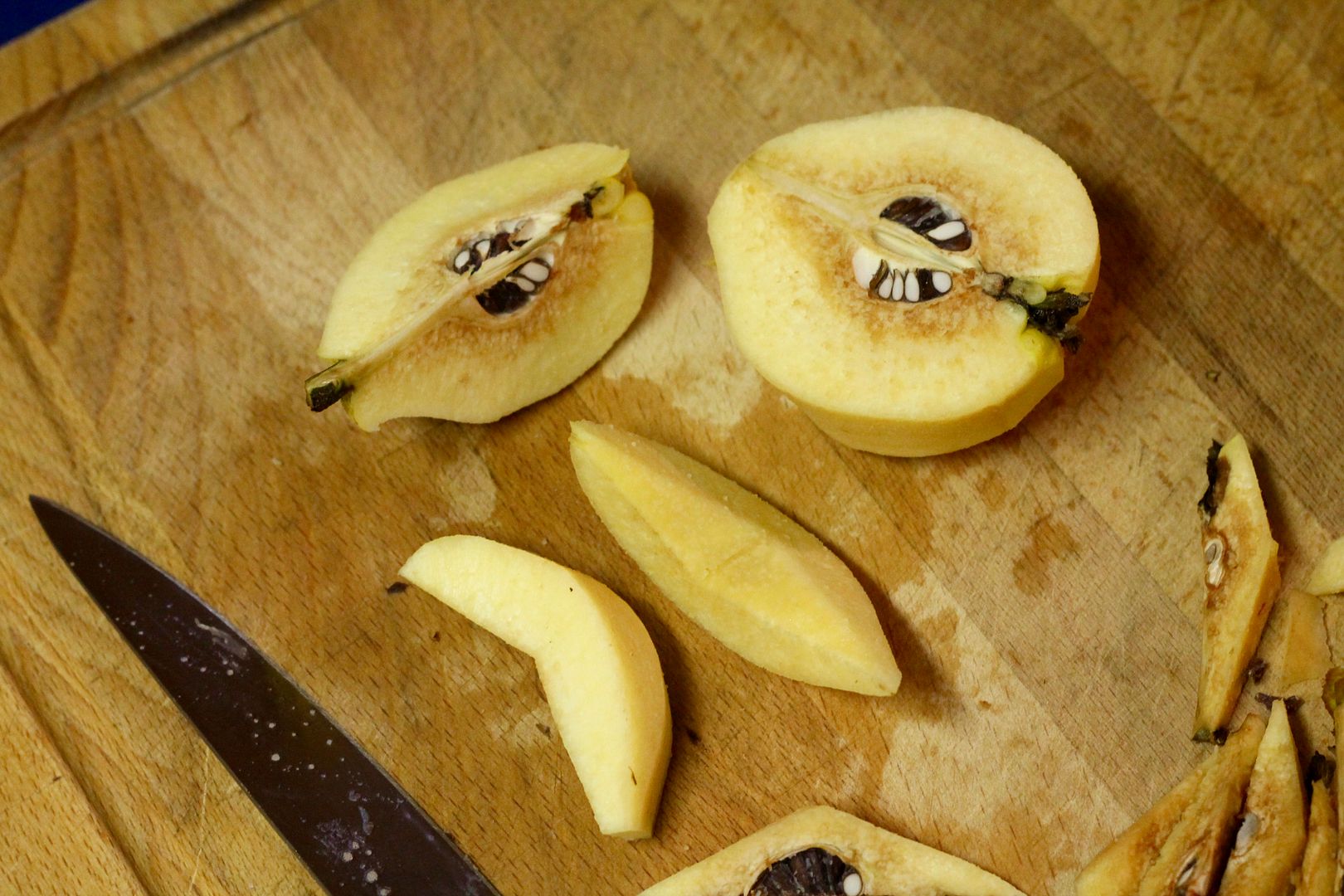 Place the skin, cores, and other trimmings in a large pot and fill with 2 litres (8 cups) water. Bring to a boil, then reduce to a simmer, cover, and cook for 30 minutes.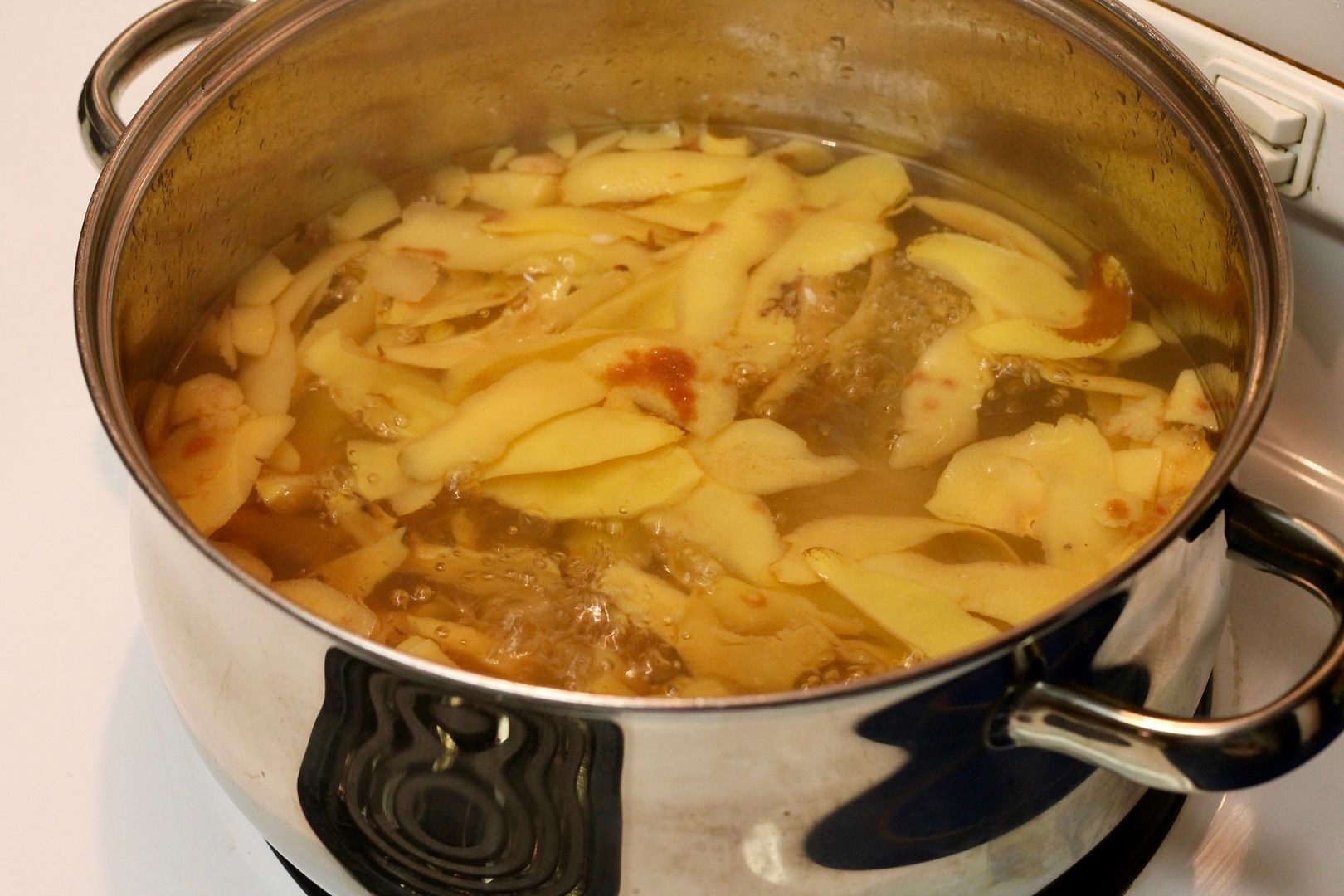 Strain the liquid and return it to the pot (discard the trimmings) along with:
3/4 cup granulated white sugar
1 vanilla bean, split and scraped
the quince slices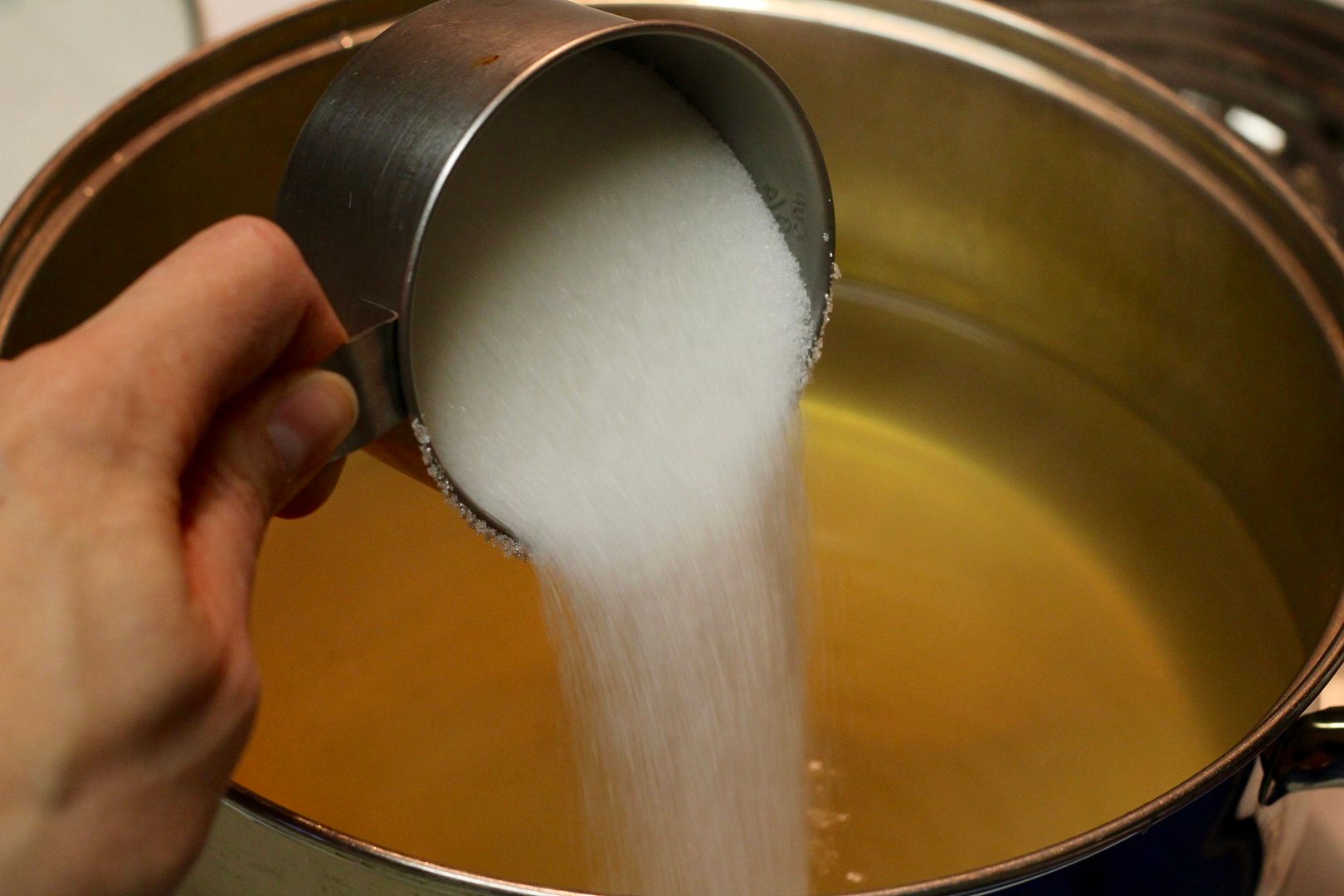 Bring the pot to a boil, then reduce the heat to the barest simmer. Cover the fruit with a round of parchment paper with a hole cut in the middle – this will help keep the fruit submerged while it poaches.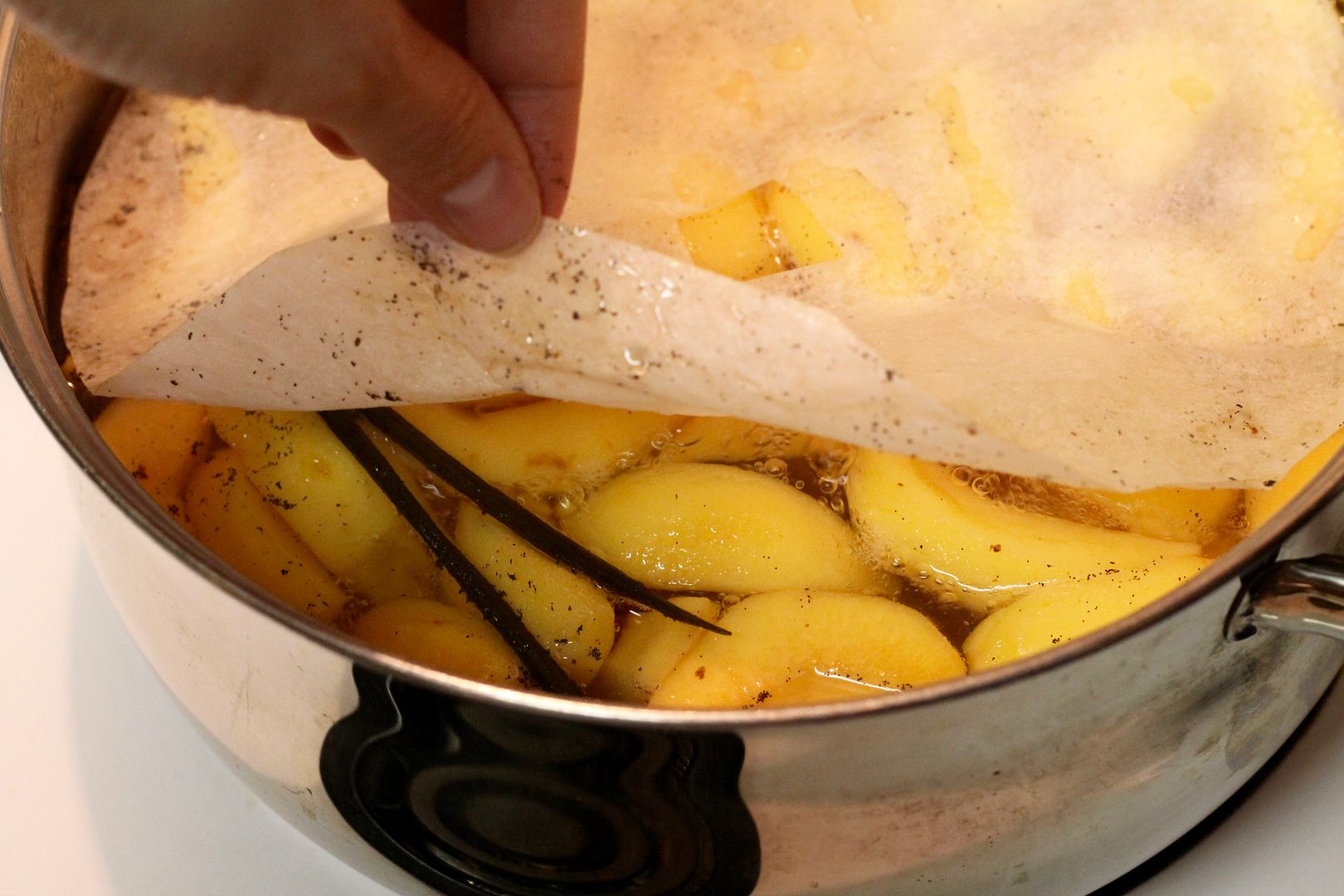 Simmer very gently for 2-3 hours, until the quince are soft, pink and slightly translucent when you peek under the parchment paper.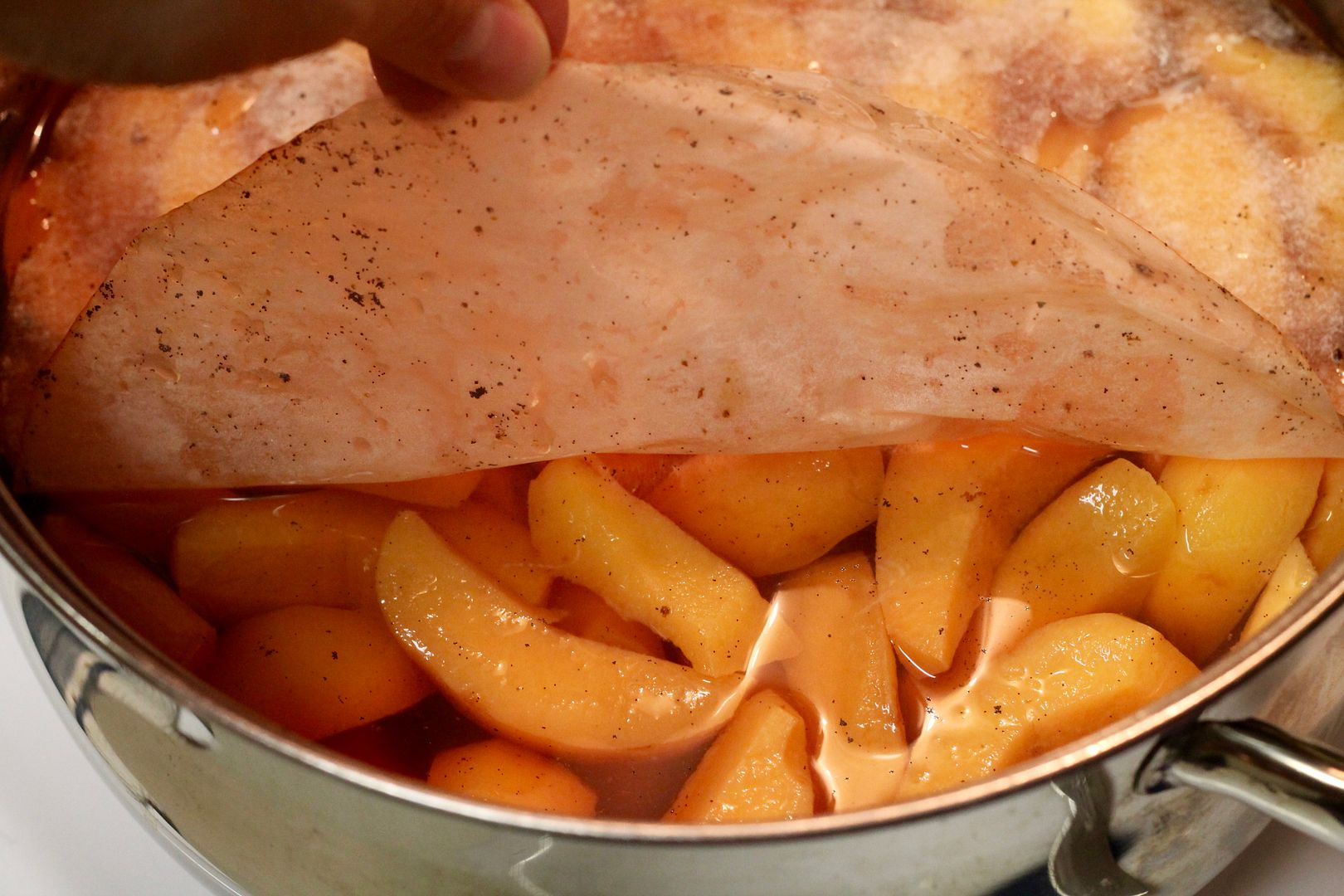 Allow to cool in the syrup, then store the quince slices in a lidded container covered in syrup in the fridge for up to 2 months.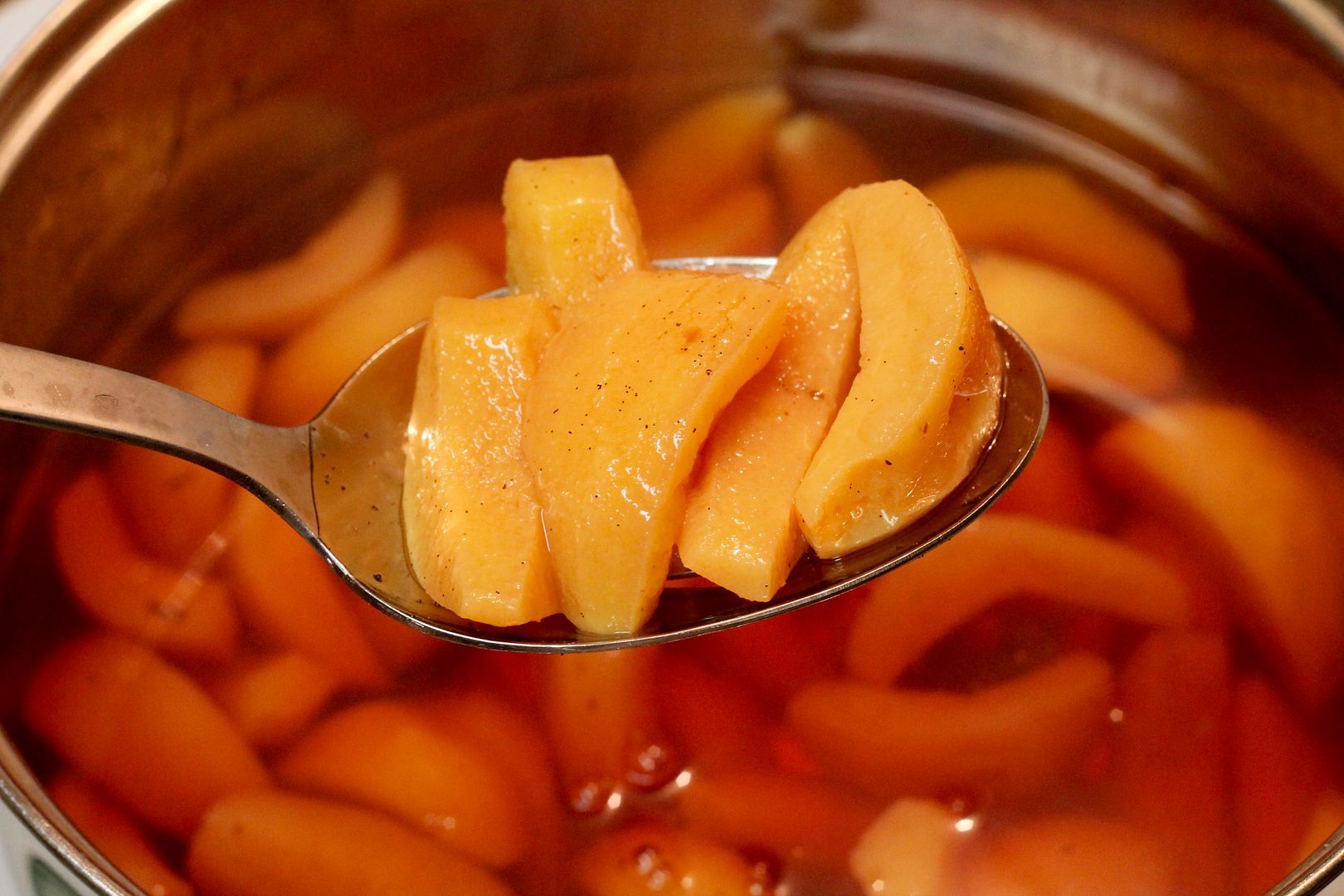 Note that these are NOT shelf-stable, as they are not processed in a boiling water bath. There are many recipes for poached quince that are preserved to be shelf-stable, but this is not one of them!
If you wish, you can make quince jelly using the leftover poaching liquid: add a few generous spoonfuls of sugar and boil the liquid down over medium-high heat until it is thick and deep red with lots of syrupy bubbles. Pour into a glass jar and store in the fridge – as it cools, the natural pectin in the quince will cause it to gel.