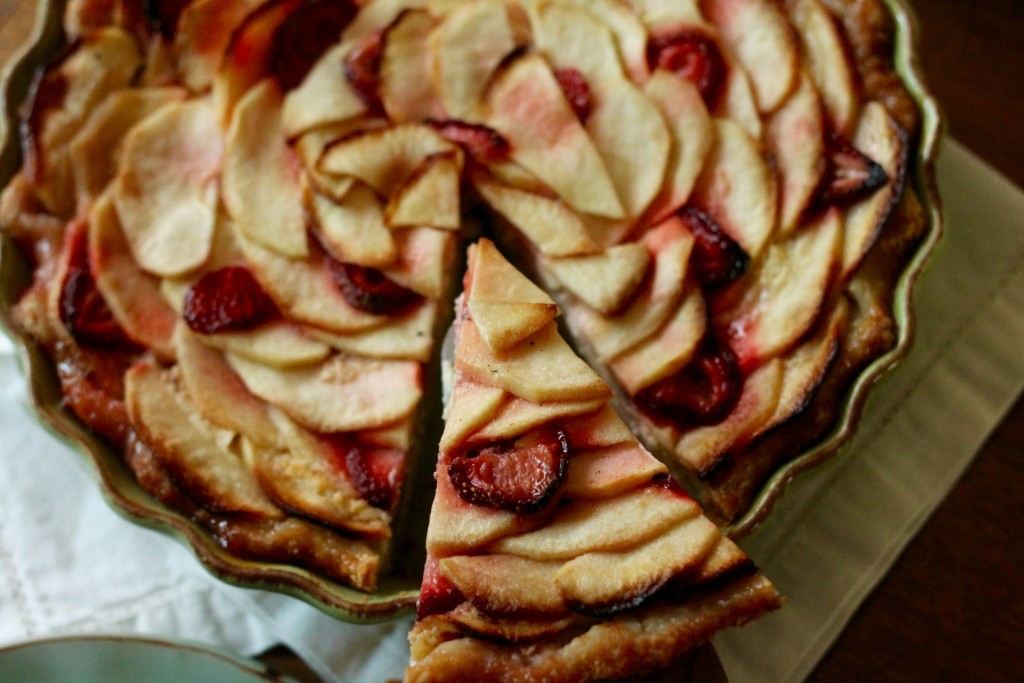 I'm going to say it: fall is my favourite season. I know everyone loves summer because SUNSHINE, but I love fall because SWEATERS, and SOUP, and CRISP MORNINGS, and FIRES IN THE FIREPLACE. Fall fees like a relief after a long, hot, parched summer – at this time of year, the weather is still pretty gorgeous but we've had a bit of rain so everything is green again, just in time for the riot of fall colours as the leaves start to turn. Not to mention the absolute bounty of fall produce. I've been at the local farmers market every Saturday for the past three weeks, just soaking in the gorgeous fall veggies, filling my cloth bags to the brim with massive heads of broccoli and cauliflower, big orange squash, peppers, kale, chard, and salad greens. Of course there are apples, but to my surprise, there is also one stand that is still selling local strawberries in October!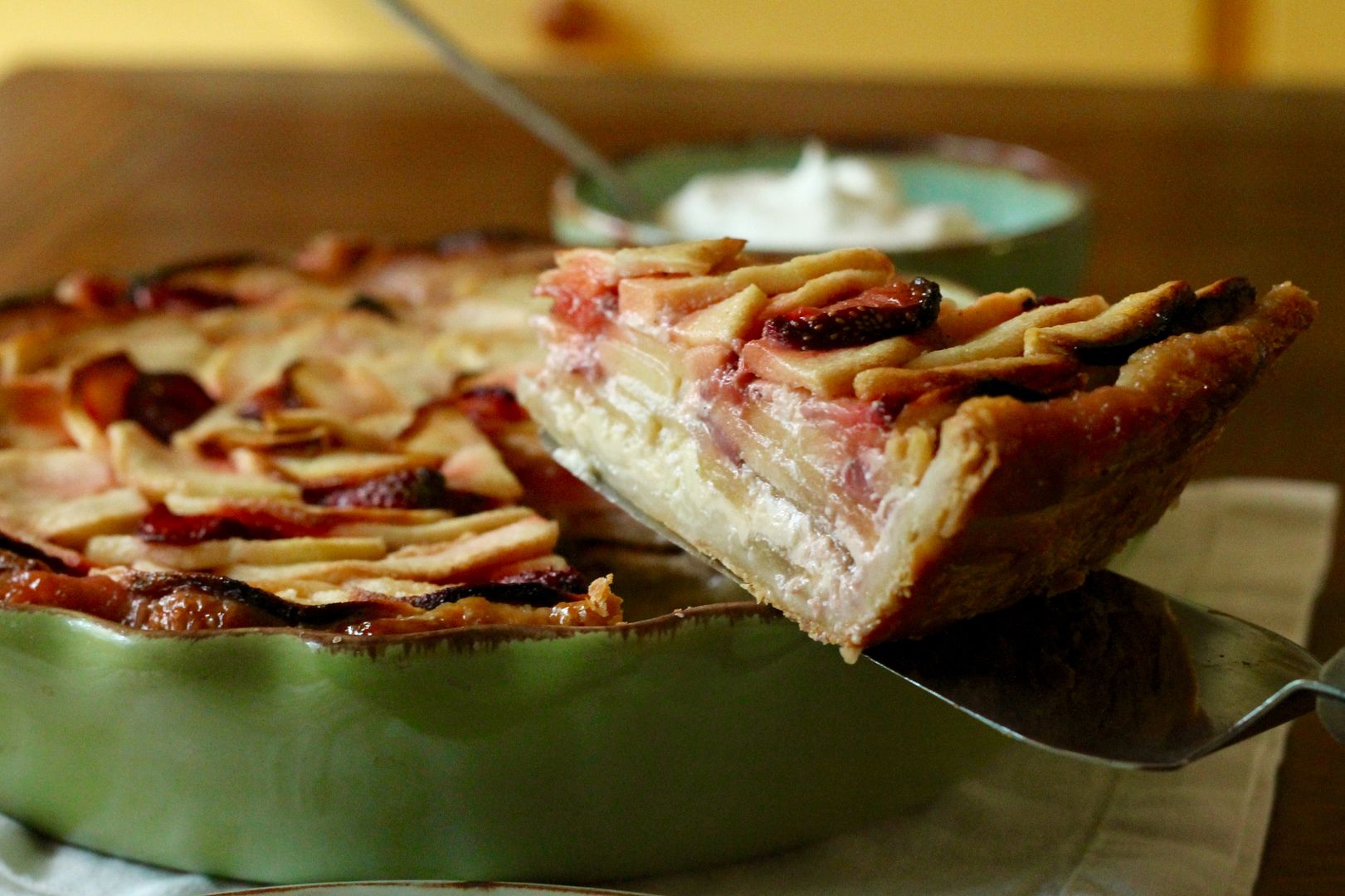 You don't see a lot of recipes starring apples and strawberries together because they don't share the same season, but consider this: spring's first strawberries hit the market with the last of the winter's apple stores, and by the time the fall apple harvest rolls around, you have likely saved some of summer's strawberries in the freezer (or if you're lucky like me, you can find some late season fresh berries) – so they do have some overlap. I first came across the apple-strawberry combination last spring, and ever since then I've been planning a strawberry apple pie. When the opportunity presented itself a few weeks ago, I had also found this apple custard tart and decided to combine the two into an apple-strawberry-custard pie-tart hybrid. Seeing as custard in the form of vanilla ice cream or crème anglaise is a classic pie accompaniment, I figured it couldn't go wrong. I was right.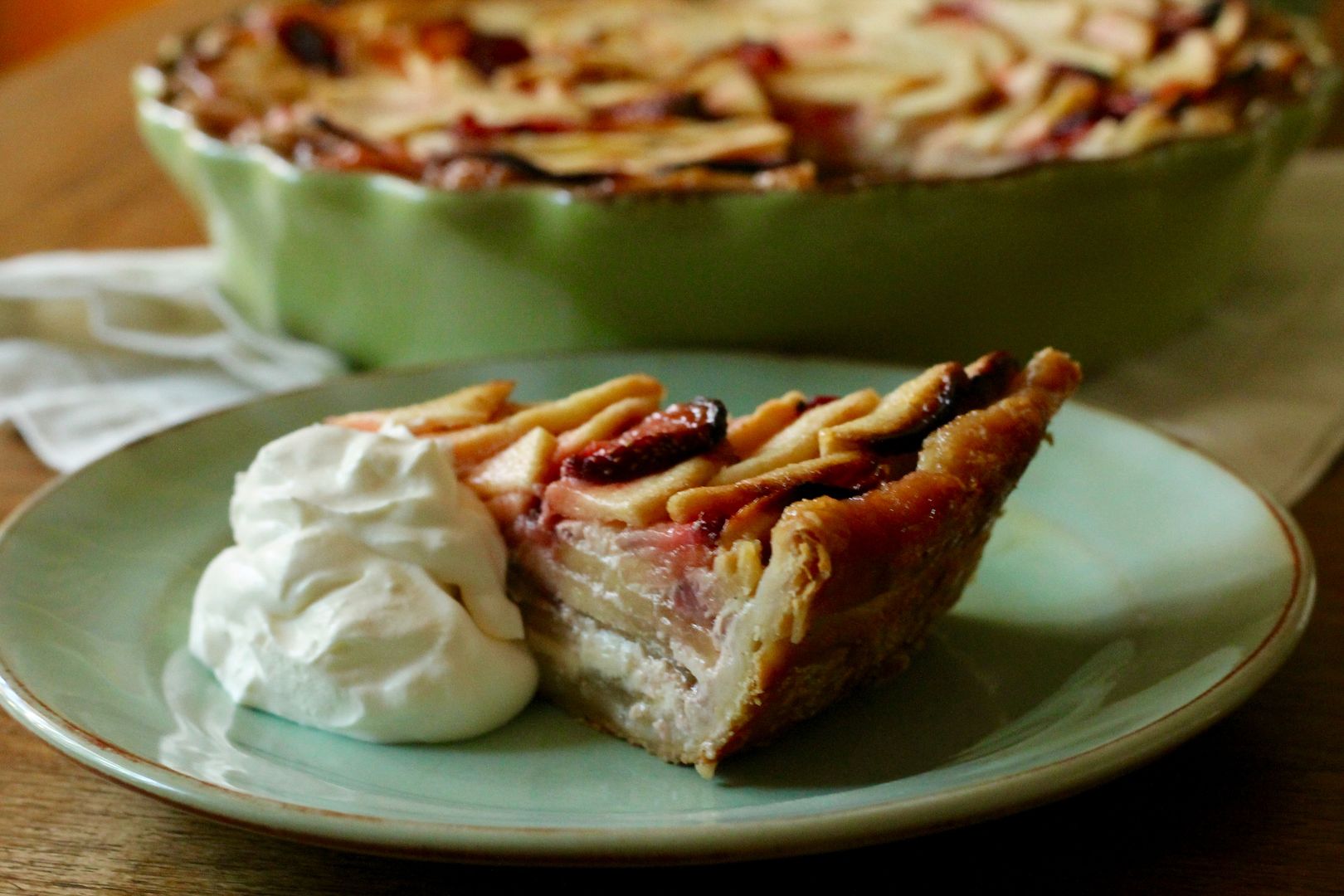 The custard provides a nice creaminess and just enough sweetness to the fruit while holding the apple slices in beautiful suspended layers. It's a nice change to have apples without cinnamon or other usual spices, and the strawberries give little punches of bright sweetness and an unexpected pink tinge to the apples. And if you take the time to arrange the apples slices somewhat carefully, you end up with a gorgeous, spiraling, rose-petaled top – after all, we eat with our eyes first, so why not make it look as good as it tastes?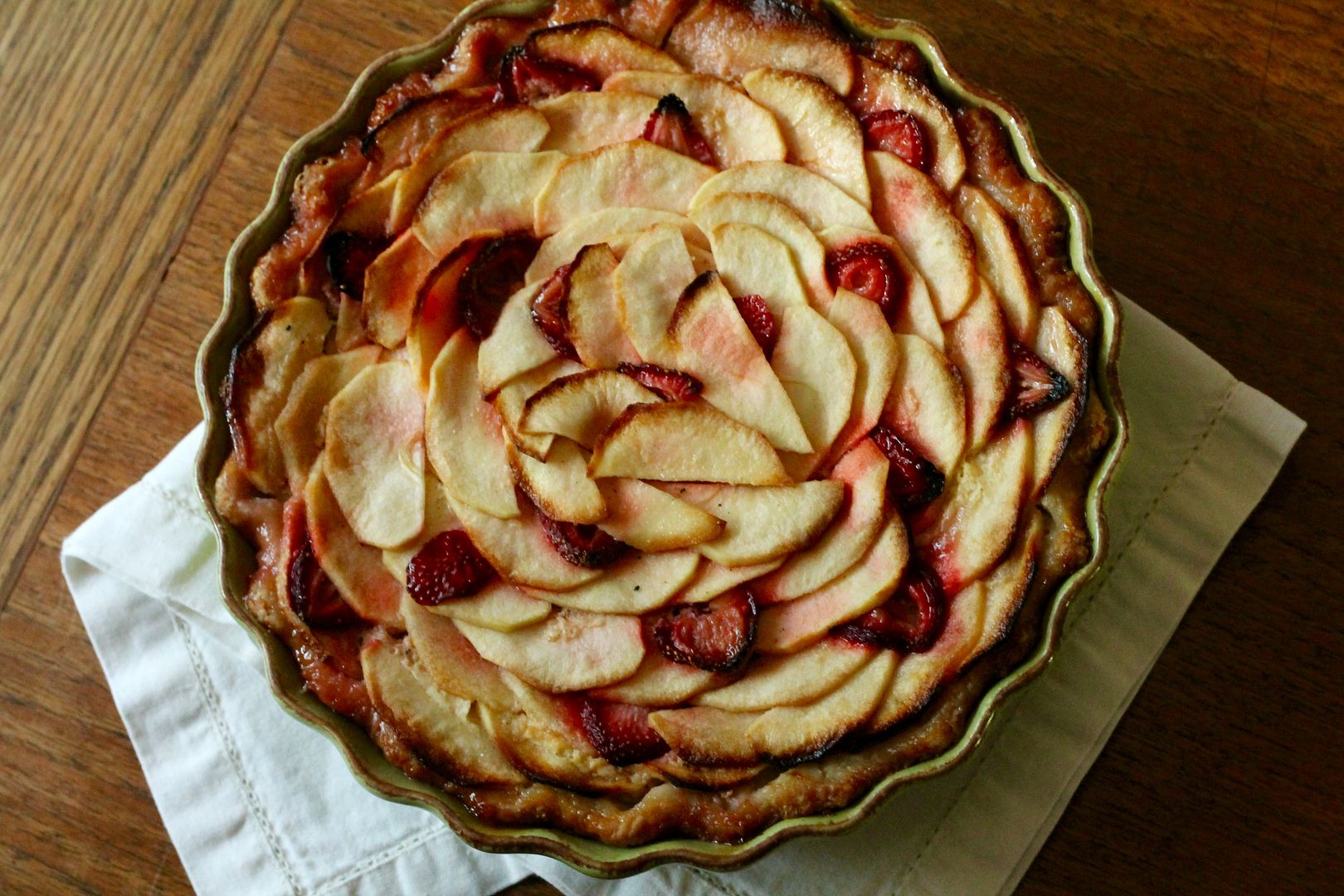 Even if you can't get your hands on any strawberries, this is a nice departure from the traditional apple pie, and would be absolutely beautiful as a Thanksgiving dessert!
Apple Strawberry Custard Tart
Adapted from The Bojon Gourmet. Makes one 9″ tart, about 8-10 servings.
Pâté Brisé
Feel free to use your favourite pie crust recipe (you'll need a single pie crust) – this is my current fave from The Bojon Gourmet (<– this post contains every tip you'll ever need to know for perfectly flaky pastry!)
In the bowl of a stand mixer fitted with the paddle attachment, combine:
3/4 cups all purpose flour
1/2 cup sifted or light spelt flour
2 tsp sugar
1 tsp fine salt
Cut 1/2 cup chilled butter into 1/4″ thick slices and toss it with the flour. Mix with the paddle attachment on low speed until the mixture looks sandy, with the butter in some larger peas-sized chunks. You can also do this by hand with a pastry cutter or with your fingers, but the mixer was really effective!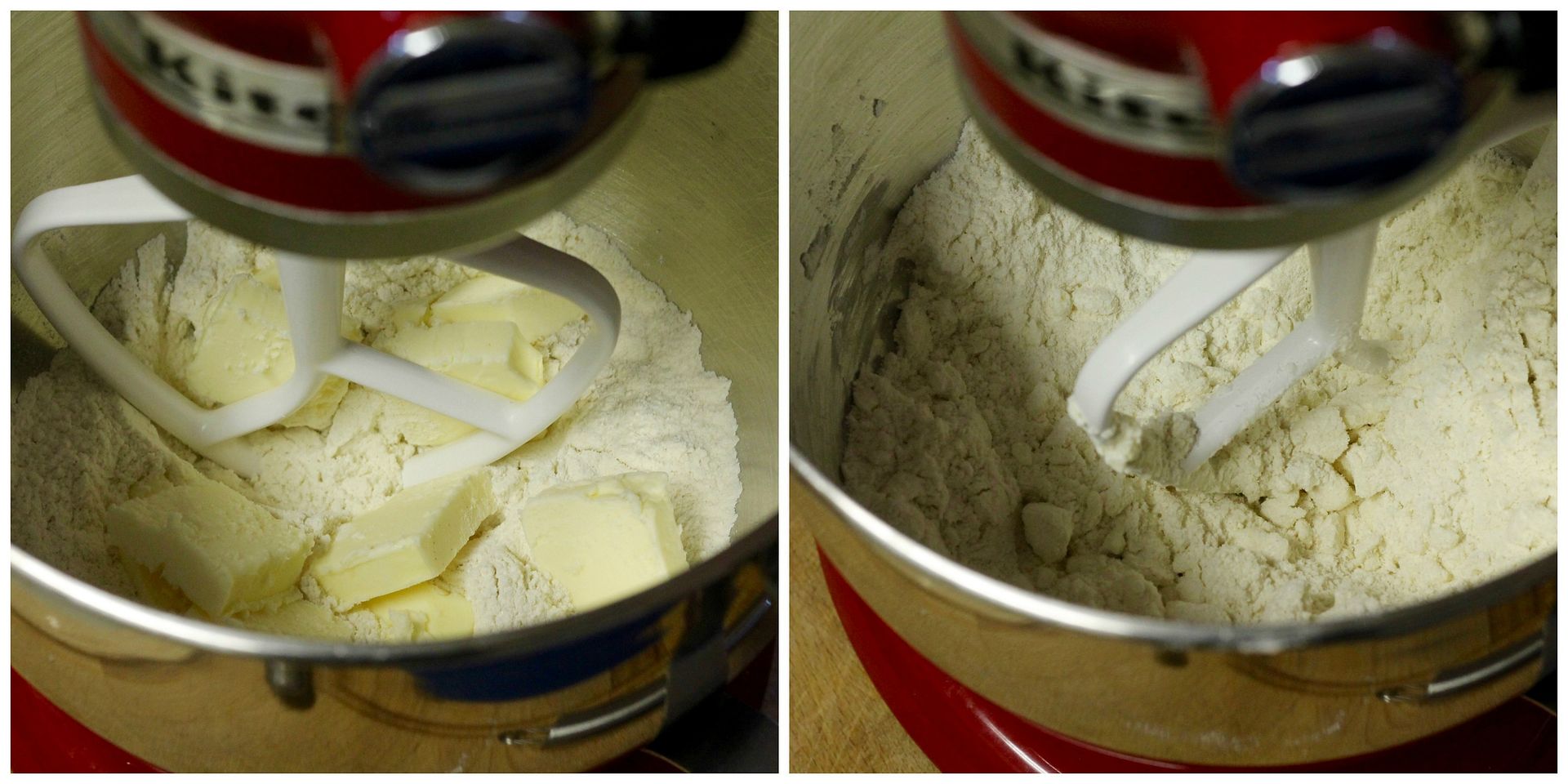 In a liquid measuring cup, mix together:
2 tbsp cold buttermilk (or 1 tbsp milk + 1 tbsp plain yogurt)
2 tbsp ice water
Drizzle the liquid ingredients over the flour-butter mixture a little at a time, tossing with a spatula to combine until it just holds together when squeezed (I needed a few extra sprinkles of water).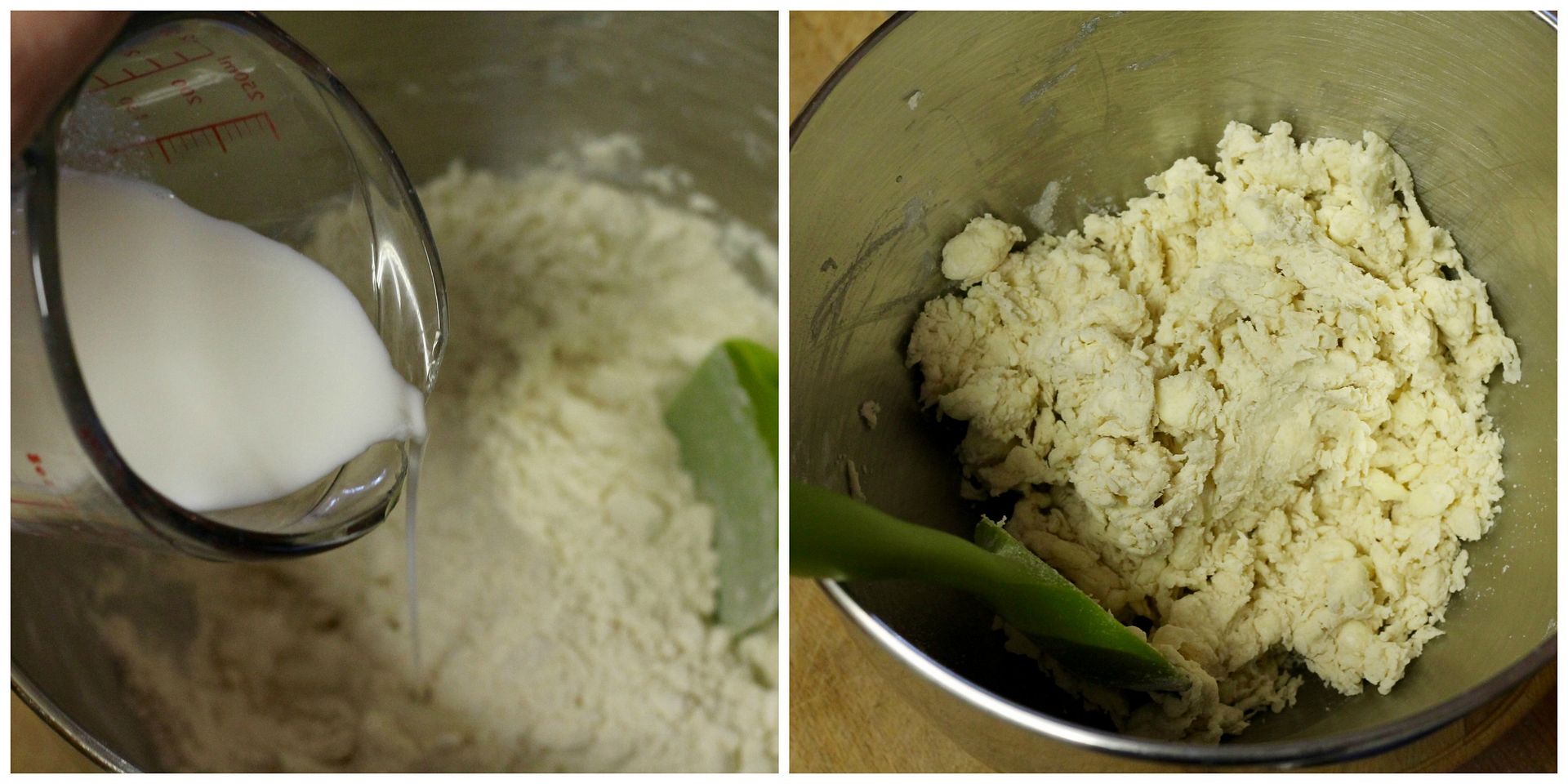 With your hands, squeeze/press the pastry into a ball, then place it on a piece of plastic wrap, press it into a disc. Wrap tightly and chill for at least 30 minutes.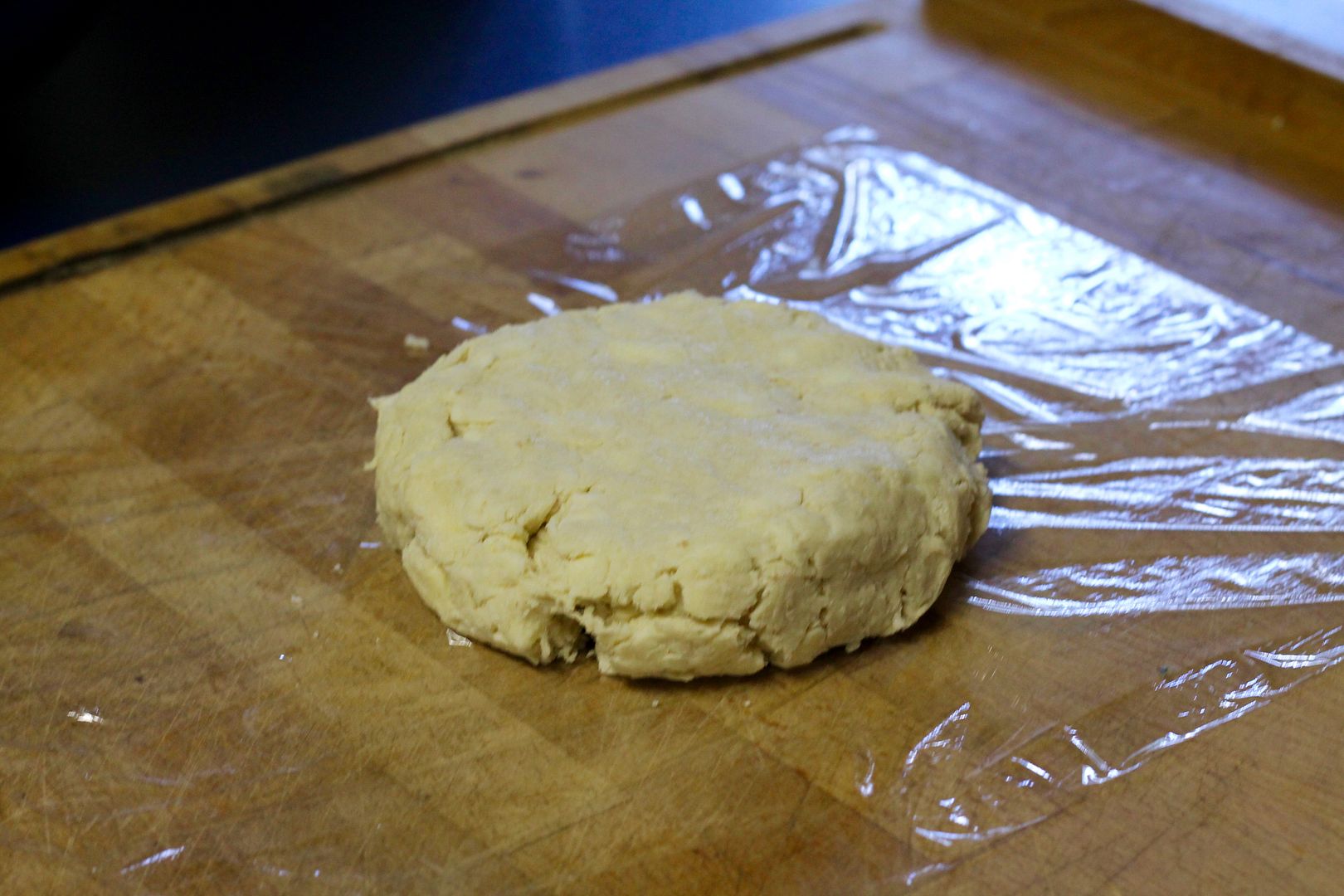 Roll the chilled pastry out on a lightly floured surface into a circle large enough to fit a 9″ pie plate. Fit it inside the pie plate, trim the overhang off the edges to about 1″, then fold the overhang under.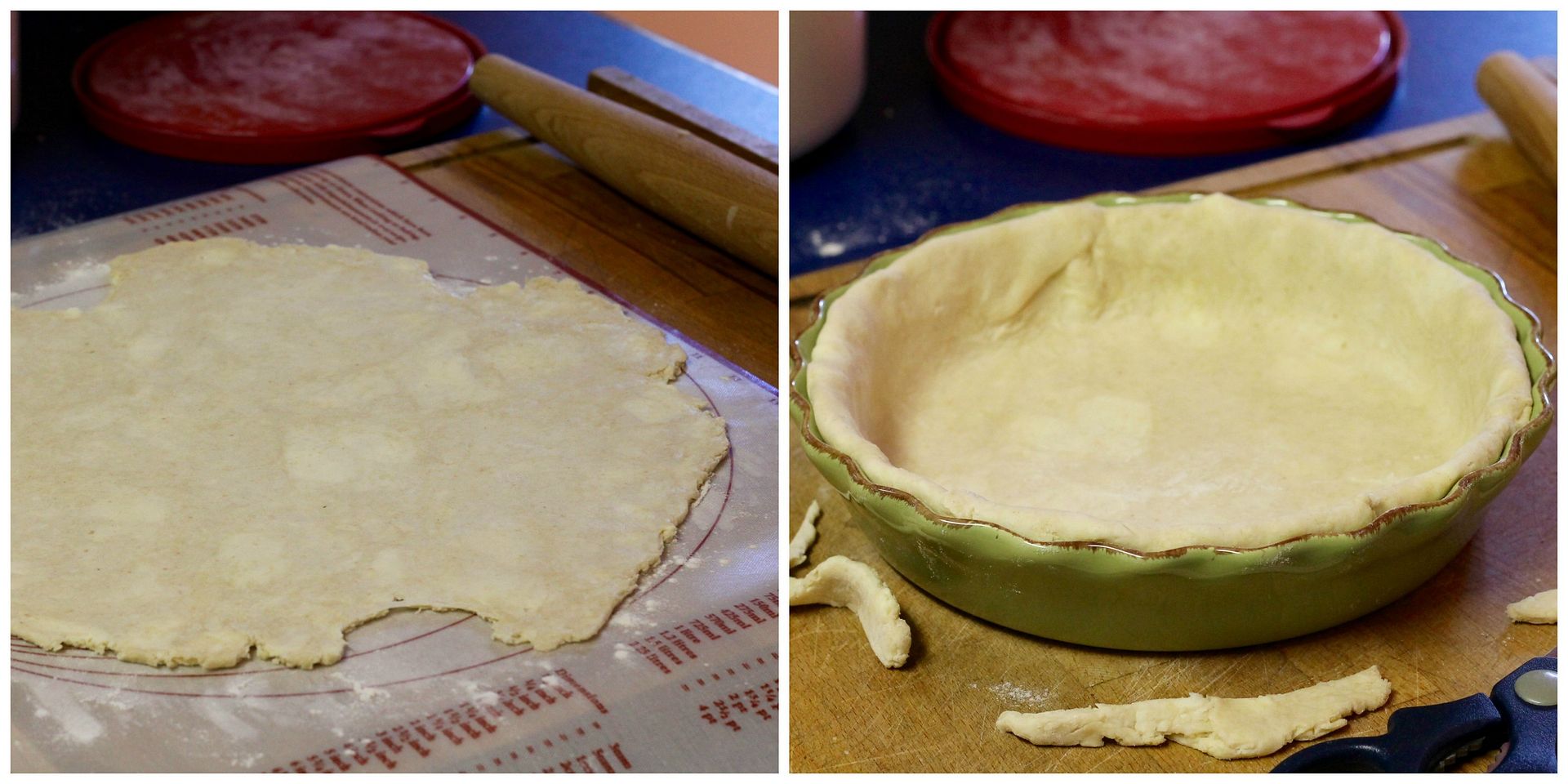 Press and flute the edge. Place in the freezer while you prepare the filling.
Filling
Place a rack (with a baking stone, if you have one) in the lower third of the oven and preheat to 425˚F (400˚F convection).
Peel, core, and thinly slice 5 large baking apples (I used Pippins). Toss the apple slices with a squeeze of lemon juice if they start to turn brown.
Hull and slice 1 pint fresh strawberries (if you are using frozen whole berries, try to cut them at least in half if possible).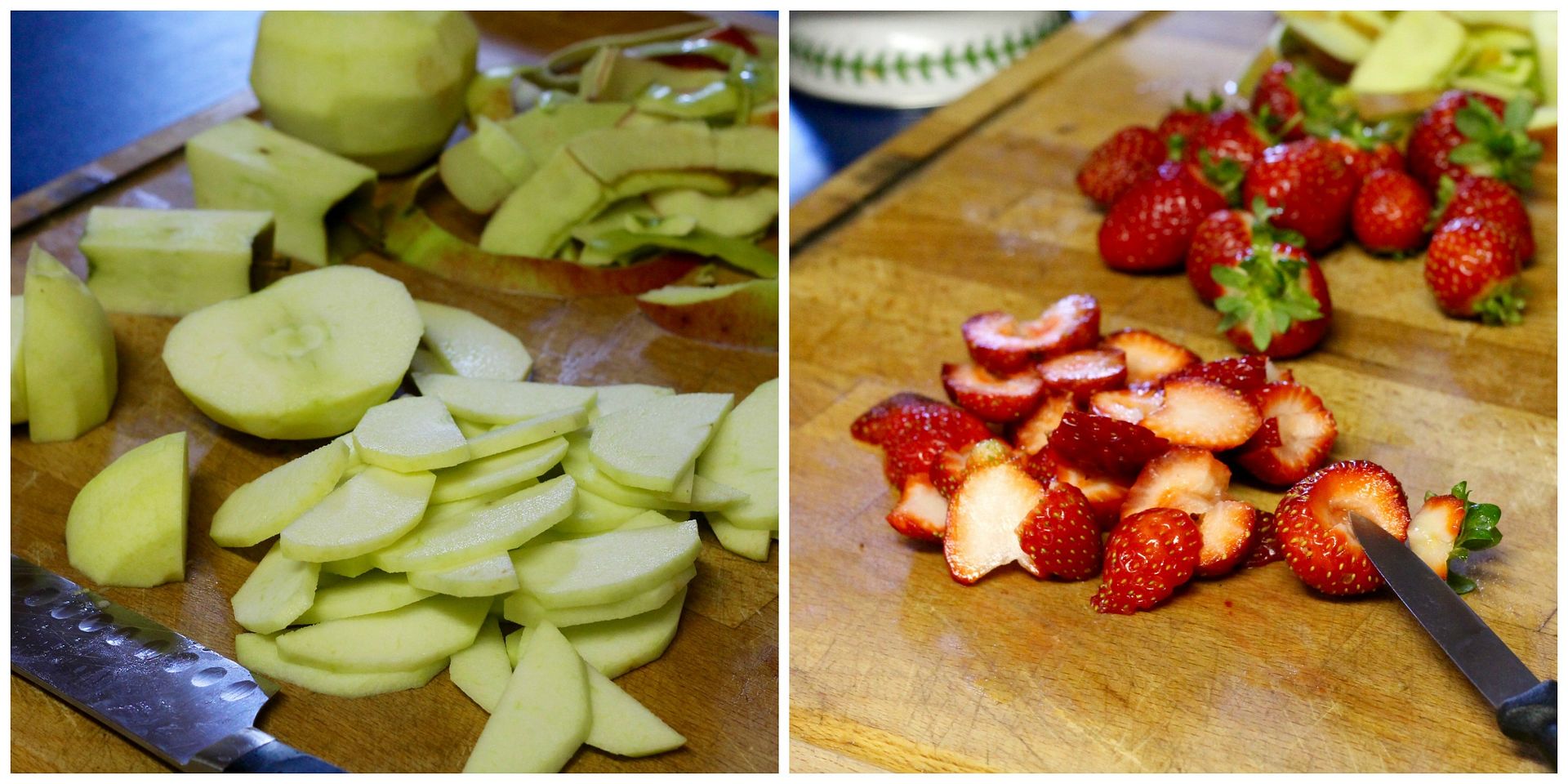 Remove the prepared pastry crust from the freezer. Reserving the largest apple slices for the top layer, arrange a layer of apple slices over the bottom of the pastry, and scatter with about 1/3 of the sliced strawberries*. Repeat with another layer of apple slices and another 1/3 of the strawberries.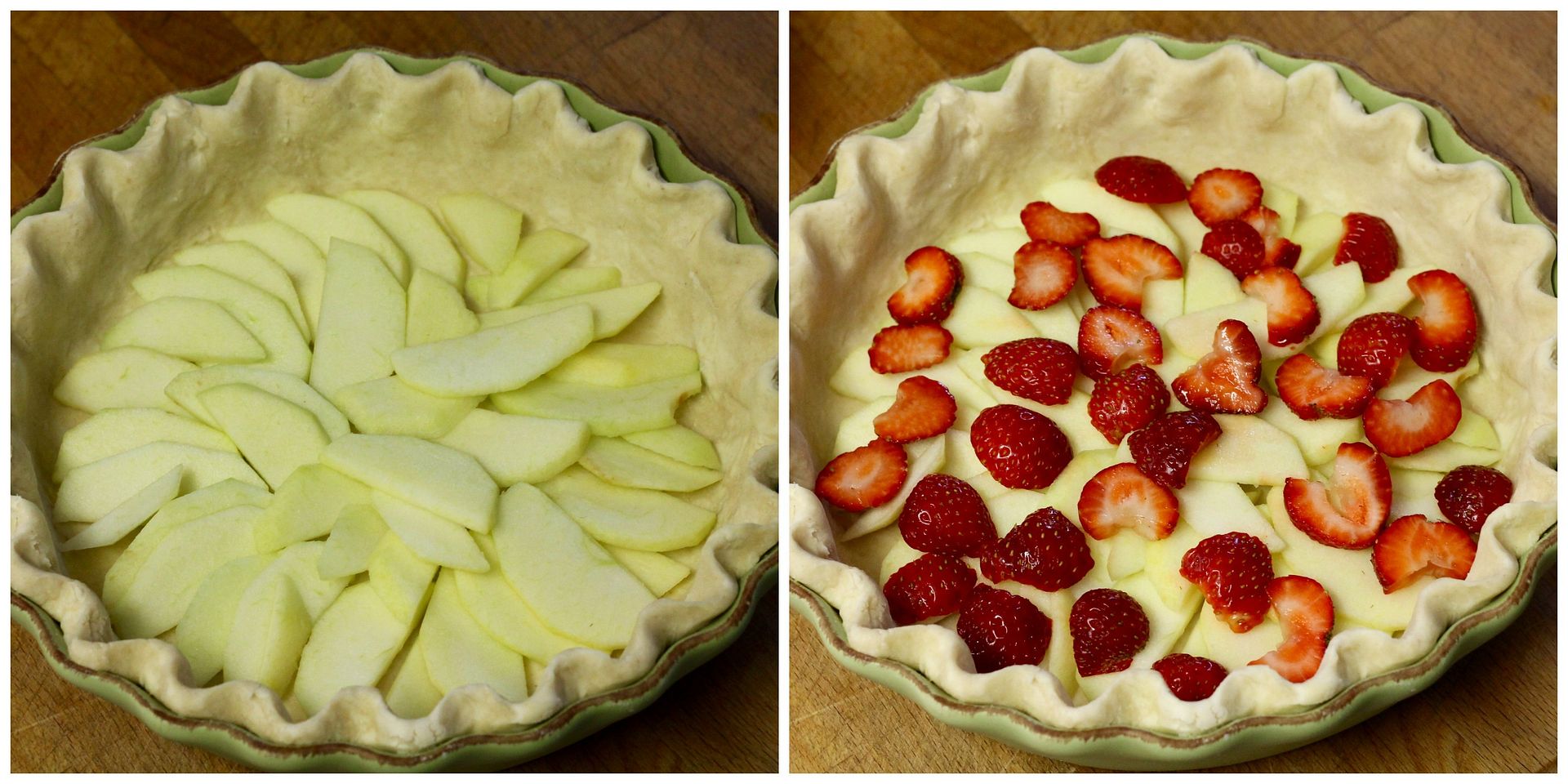 For the top layer, arrange a line of apple slices around the edge of the pastry crust, overlapping them slightly with their neighbours. Continue layering apple slices in concentric circles, making a spiral from the outside in to the center, until the whole top of the tart is covered.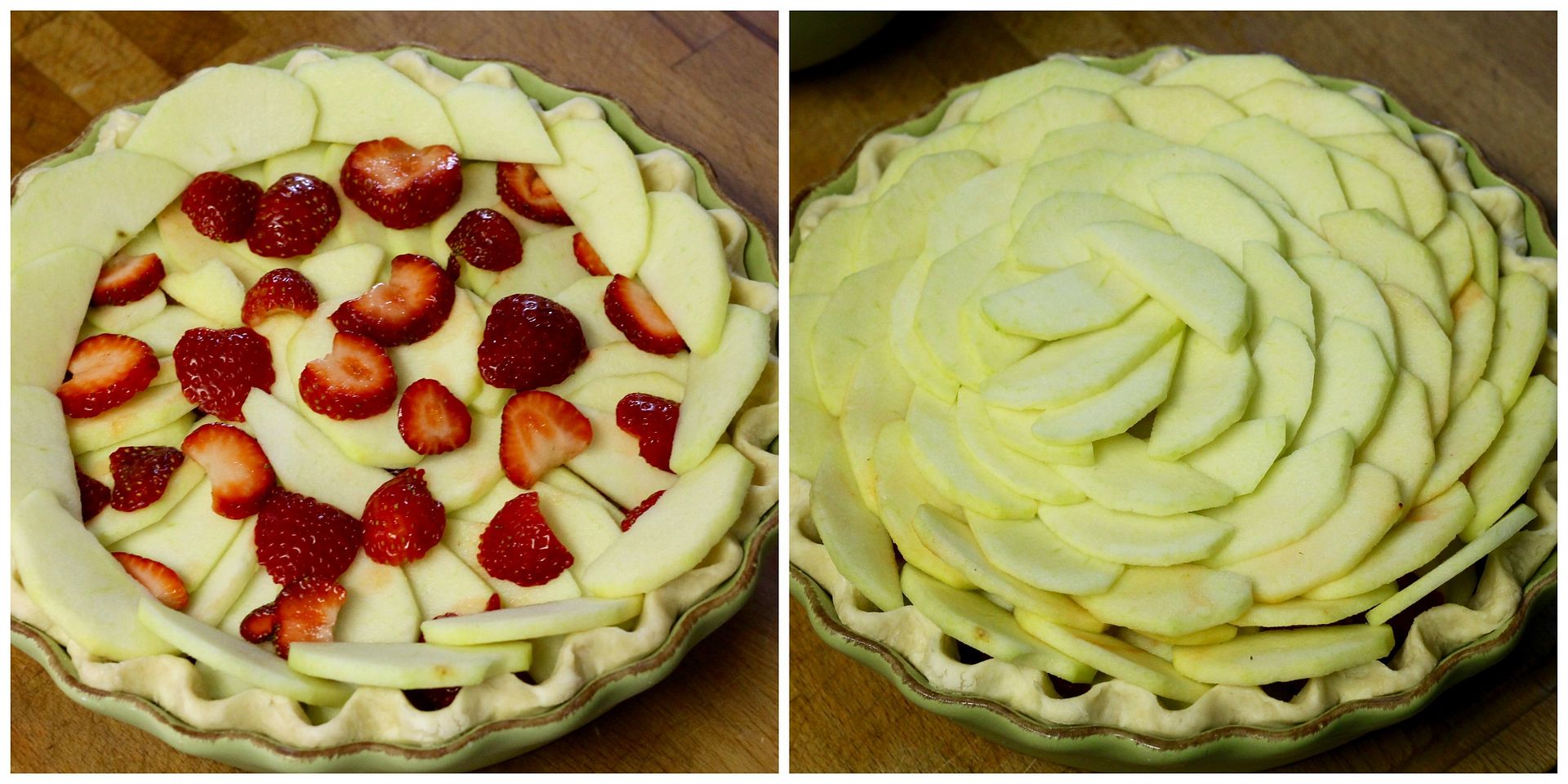 Slide the remaining strawberry slices randomly in between the apple slices. (*If you are using frozen strawberries, distribute them evenly within the first two layers of apple slices, and leave the top apples-only – this will give you a surprise strawberry filling and a neater presentation).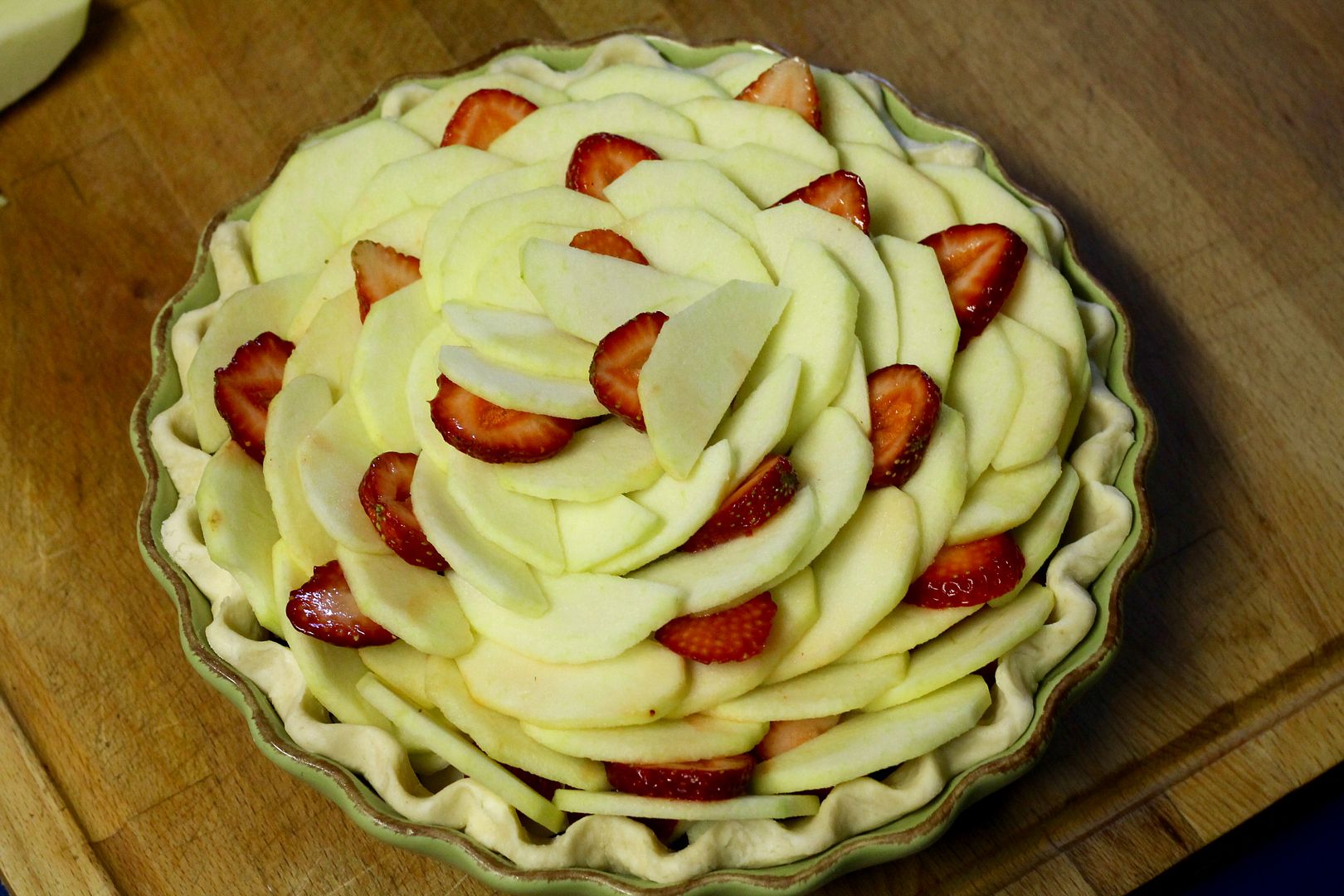 In a large liquid measuring cup or medium-sized bowl, whisk together:
2 eggs
1/2 cup sugar
1/4 tsp fine salt
1 cup half and half (or 1/2 cup cream plus 1/2 cup milk)
seeds scraped from 1/2 vanilla bean
Pour the custard mixture slowly into the center of the fruit-filled tart, then sprinkle the apples/strawberries with 2 tbsp coarse sugar.
Place the tart on a rimmed baking sheet and put it on the rack in the bottom third of the oven. Immediately reduce the oven temperature to 375˚F (350˚F convection) and bake the tart for about 1 hour and 15 minutes, until the custard is set but still slightly jiggly and the edges of the apples are looking caramelized (I covered them with foil for the last 15 minutes to prevent them from getting too dark).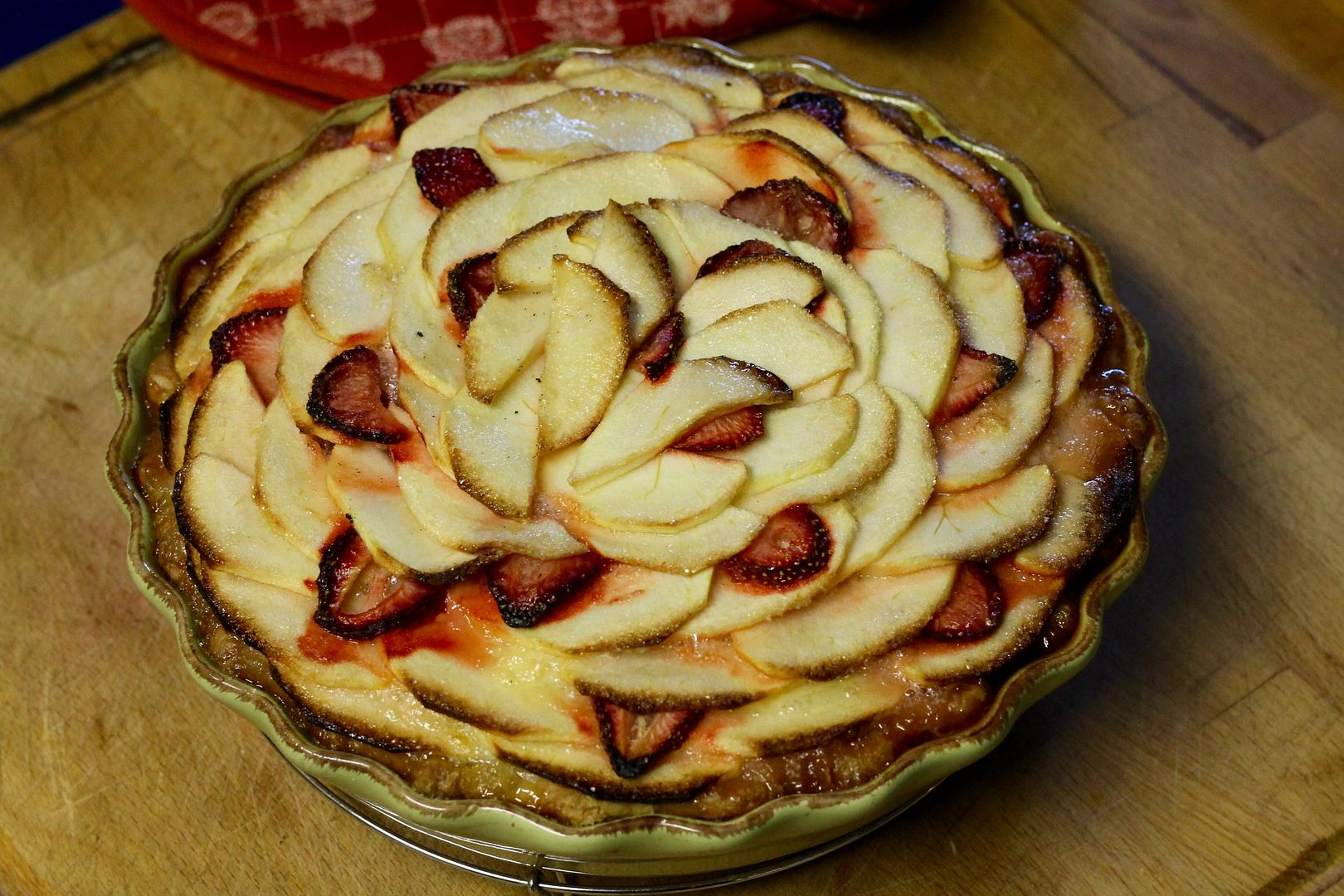 Remove from the oven and cool at least 1 hour. If you wish, you can make a glaze to brush over the top of the tart (I forgot to do this): heat 1/3 apricot jam with a few drops of water, strain it, and brush over the fruit with a pastry brush.
Serve the tart slightly warm or at room temperature, with whipped cream if you so desire. Store leftovers in the fridge, covered with plastic wrap.