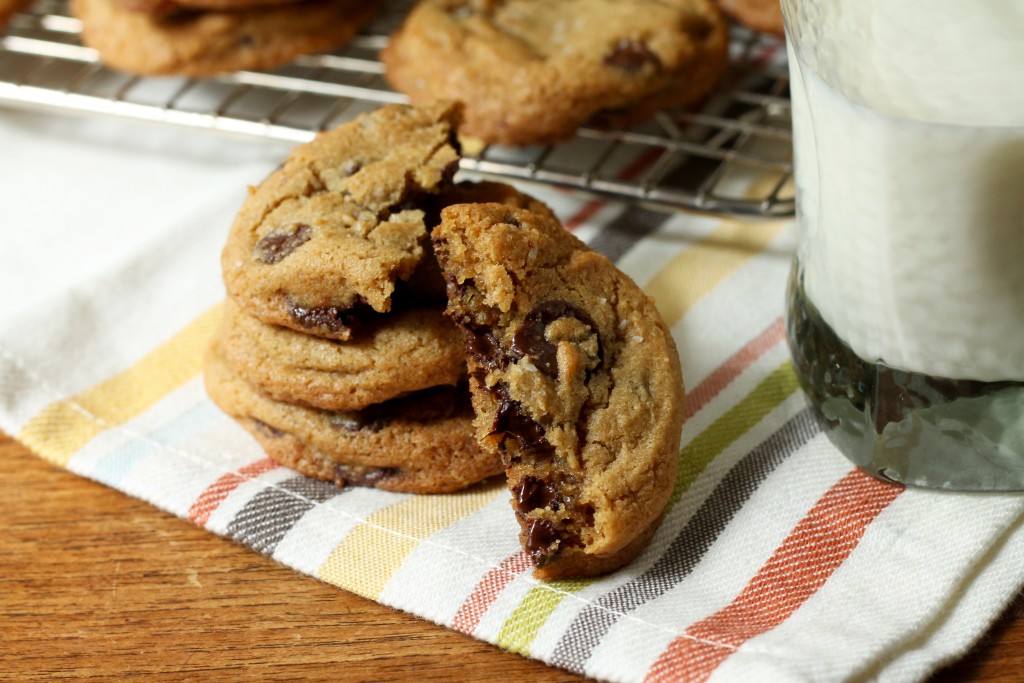 I've been looking for the "perfect" chocolate chip cookie for about as long as I've been baking cookies. What I wanted was a fairly straight-forward method that didn't involve a complete re-design of the chocolate chip cookie or an overnight rest in the fridge (because when I want chocolate chip cookies, I want them now, not tomorrow). I've tried the original Toll House recipe, dabbled in thin/crispy versions, large/cakey versions, changed baking times and temperatures, and  tried different flours, all of which promised to give the "perfect" cookie but just… didn't.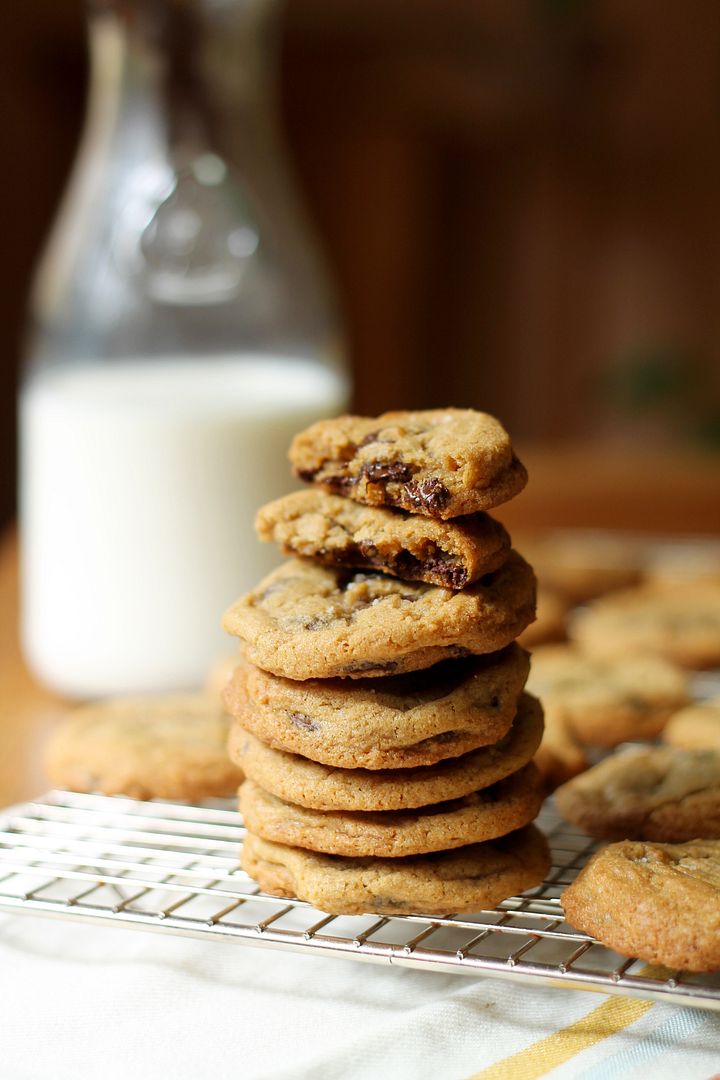 My ideal cookie has crispy edges, a soft, chewy, toffee-flavoured middle, and lots of chocolate, and so far the closest I've come has been Kim Boyce's whole wheat chocolate chip cookies from Good to the Grain – however with their whole wheat nubbliness, they weren't quite the classic cookie I had in mind. So when I saw these salted chocolate chunk cookies, which seemed to promise everything I was looking for, I was in the kitchen making a batch almost before I finished reading about them. Most chocolate chip cookies contain similar – if not the exact same – ingredients, just in different ratios, and this recipe is no different, but it seems to have hit on just the right proportion of butter, flour, sugar, eggs, and chocolate. In this case, it's slightly less dough with slightly less butter and slightly more chocolate and a sprinkle of salt at the end. And somehow, you end up with that elusive perfect chocolate chip cookie.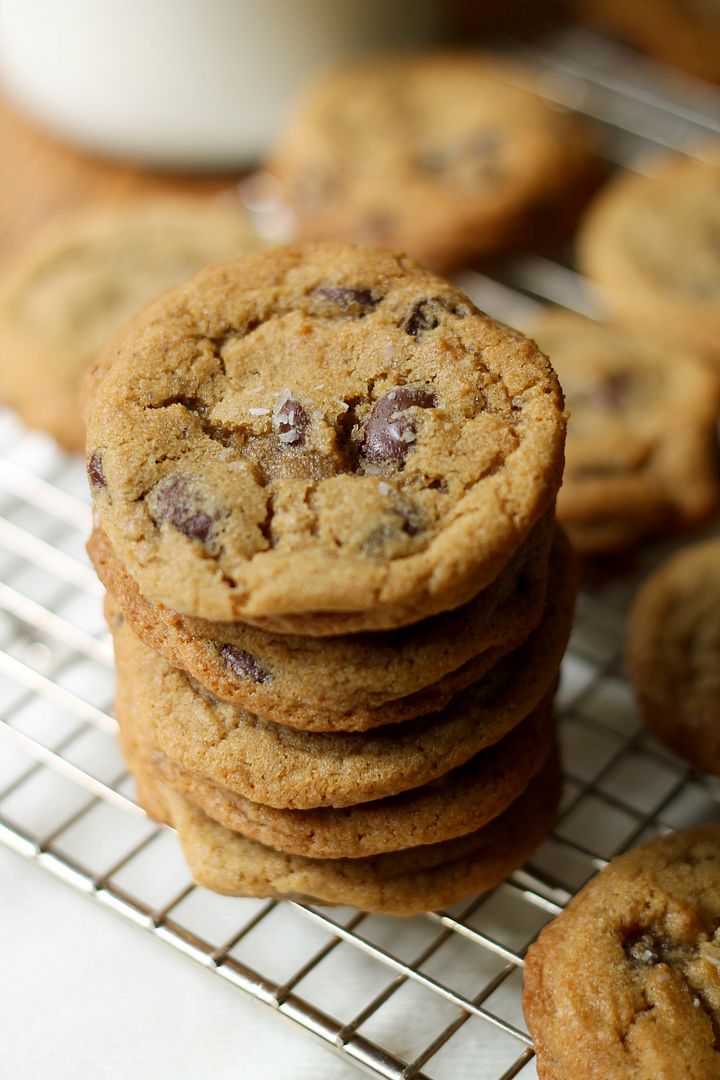 Pretty much any chocolate chip cookie is going to be delicious when it is warm and gooey from the oven. These cookies are no exception, and their generous amount of real chocolate (not chocolate chips, which contain additives to hold their shape and are generally made with lower quality chocolate and therefor lack in flavor) makes them extra wonderful. But the real proof is that once they have cooled, they STILL manage to retain their texture of crunchy around the outside and soft and chewy in the middle. Not to mention their complex, caramelized flavour, which caused one of my taste-testers so ask if there was actual caramel in the cookies. Nope, no caramel – just the perfect chocolate chip cookie.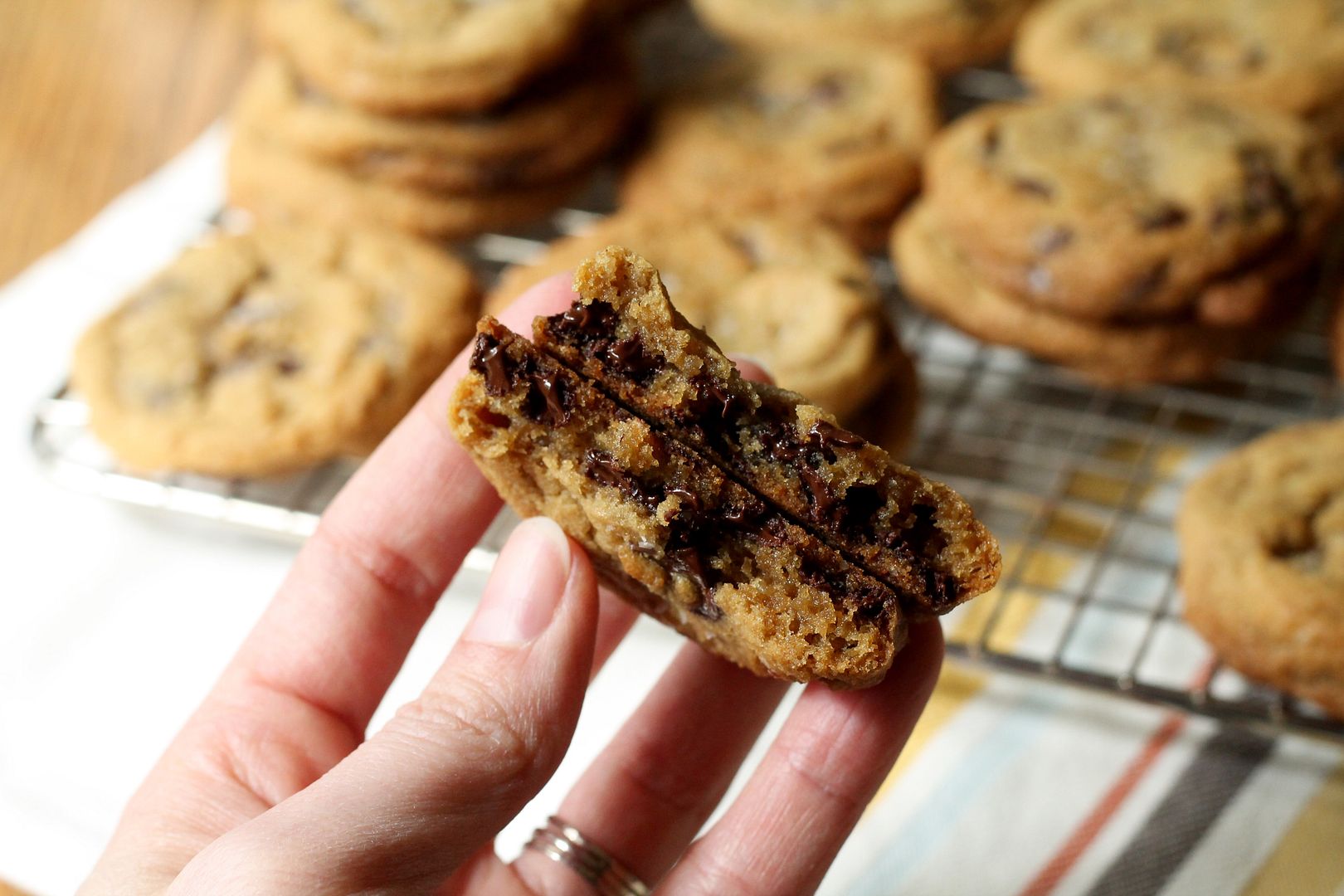 The Perfect Chocolate Chip Cookie
Adapted from Smitten Kitchen, who adapted it from Ashley Rodriguez/Not Without Salt. Makes about 2 dozen cookies.
Preheat the oven to 360˚F (335˚F convection). In the bowl of an electric mixer, cream together until very light and fluffy:
1/2 cup unsalted butter, softened to room temperature
3/4 cup plus 2 tbsp dark brown sugar
2 tbsp granulated sugar
2 tbsp turbinado sugar (can be replaced with more granulated sugar, but turbinado gives a nice crunch)
Add:
1 egg, at room temperature
1 tsp vanilla extract
3/4 tsp baking soda
3/8 tsp fine sea salt
Beat in until combined and the mixture is very light.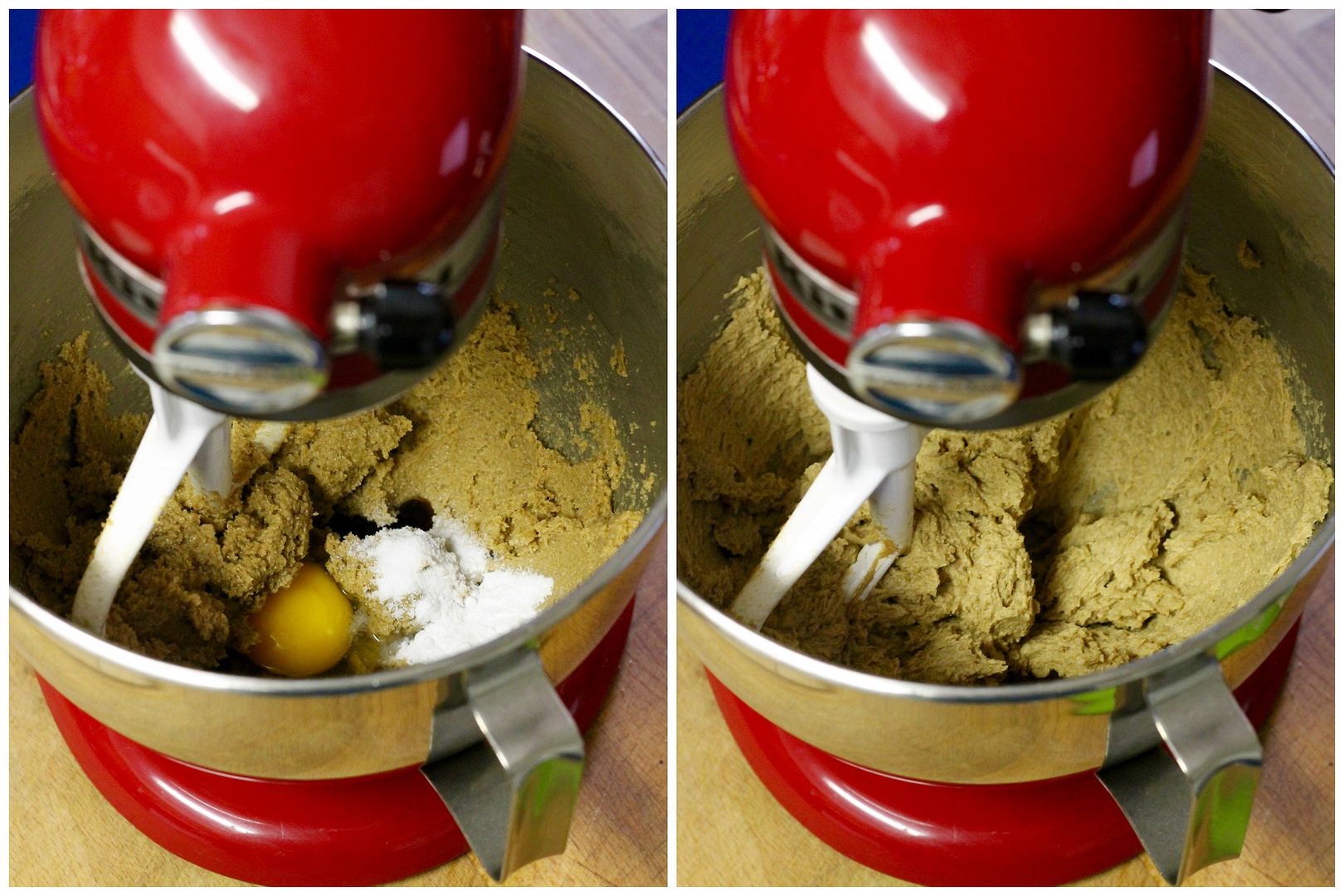 On low speed, stir in 1 3/4 cups all purpose flour until just combined.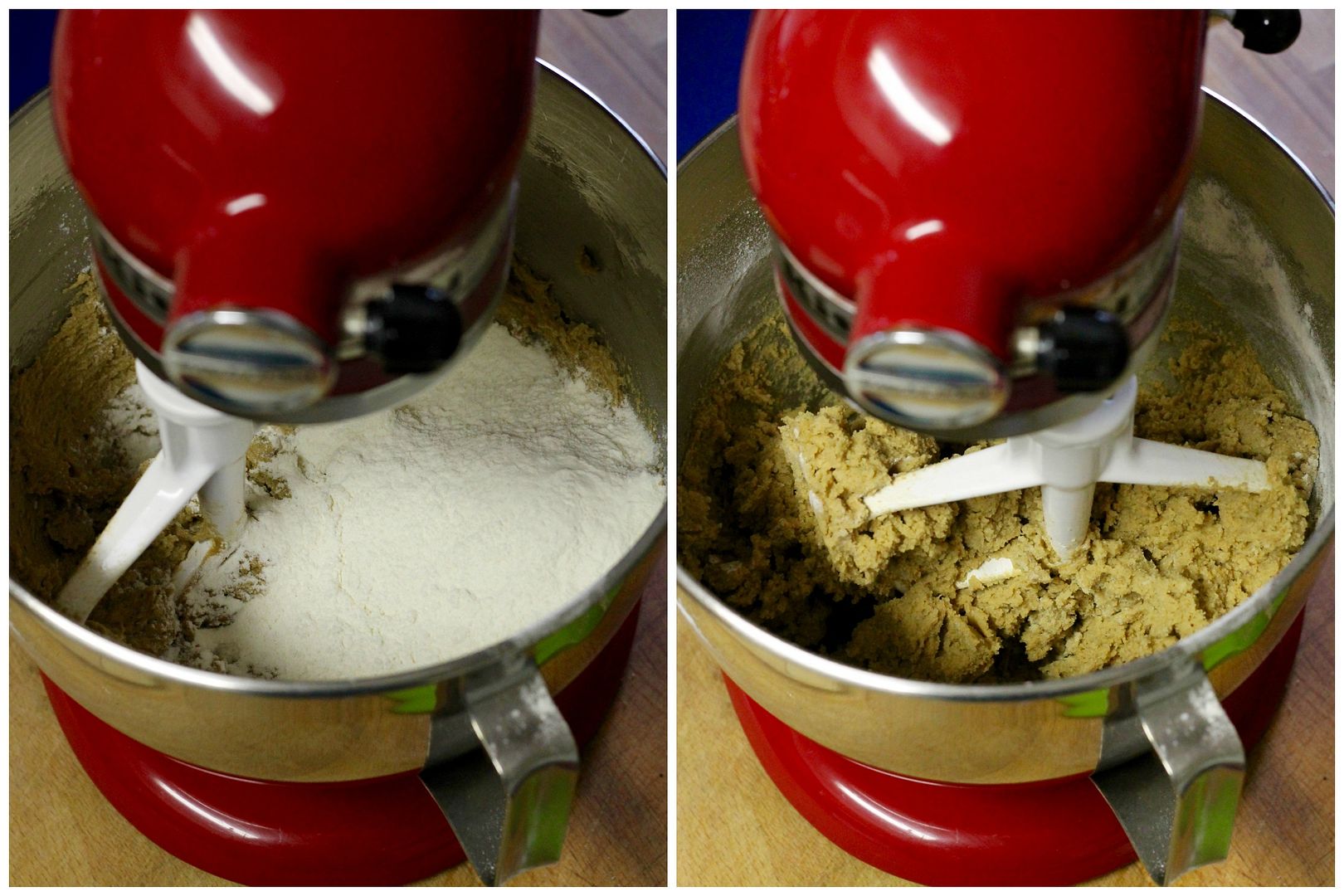 By hand, mix in 8 oz bittersweet or semisweet chocolate, chopped (I'm using Callebaut callets, which look like chocolate chips but are pure chocolate).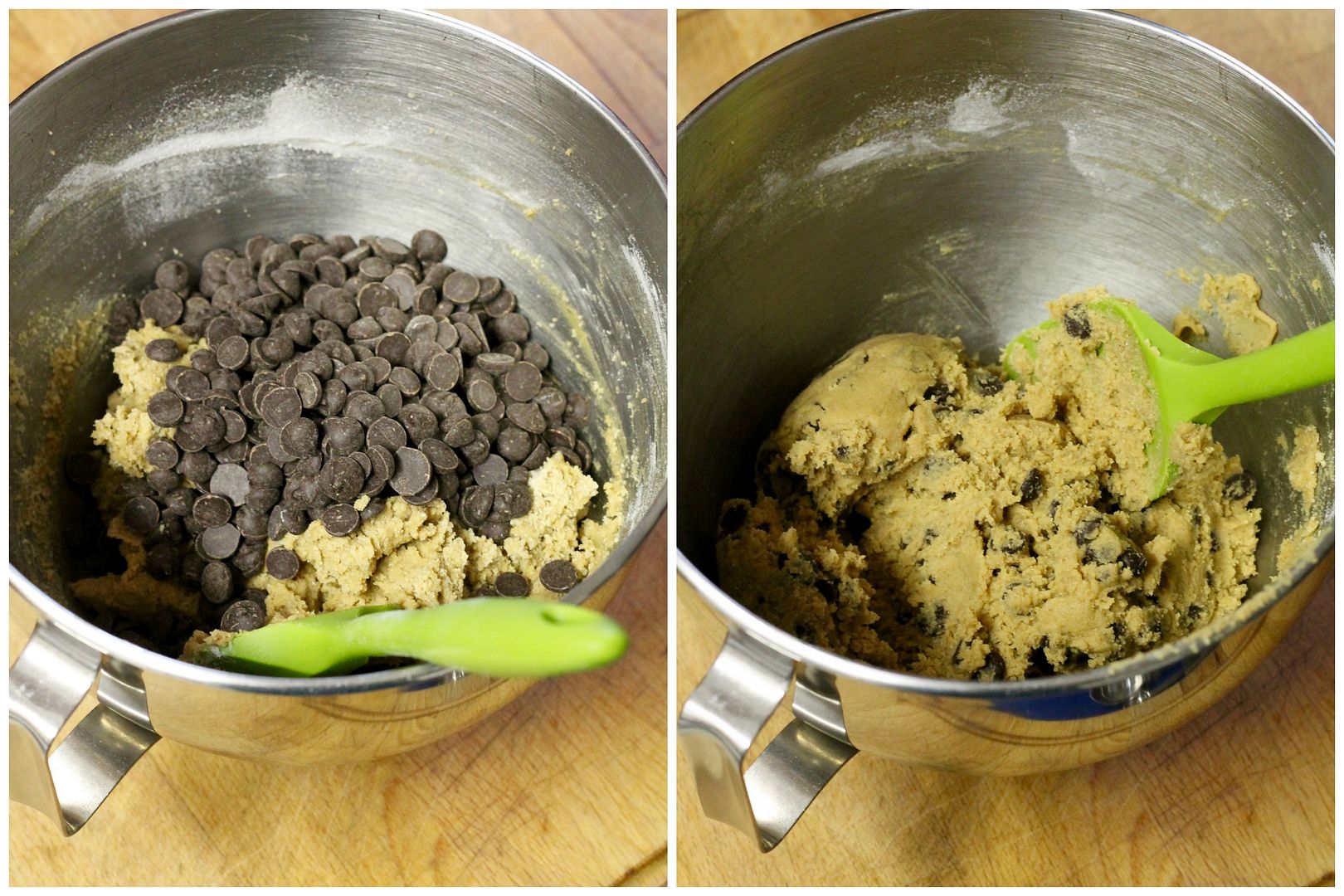 Drop the dough into 1 1/2 tbsp sized mounds (a #40 scoop is perfect) on a baking sheet lined with a silicon mat or parchment paper, leaving a few inches between each cookie. Sprinkle each ball of cookie dough with a tiny pinch of flaky or kosher salt.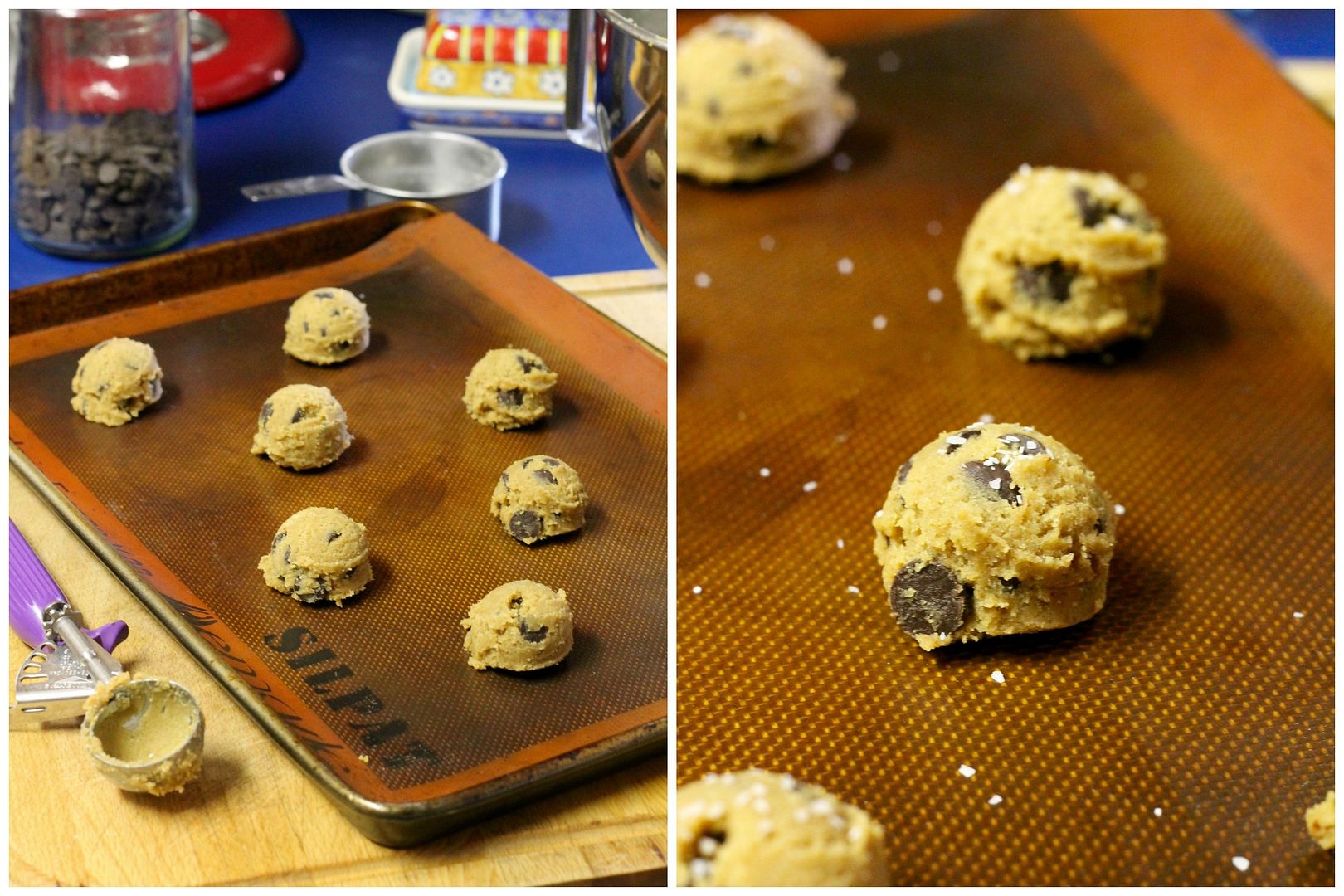 Bake in the preheated 360˚F (335˚F convection) oven for 11-12 minutes (11 minutes was perfect for me) until golden around the edges but still gooey and soft in the middle. Let the cookies set on the baking sheet for 5 minutes before transferring to a cooling rack. Once cool, store in an airtight container.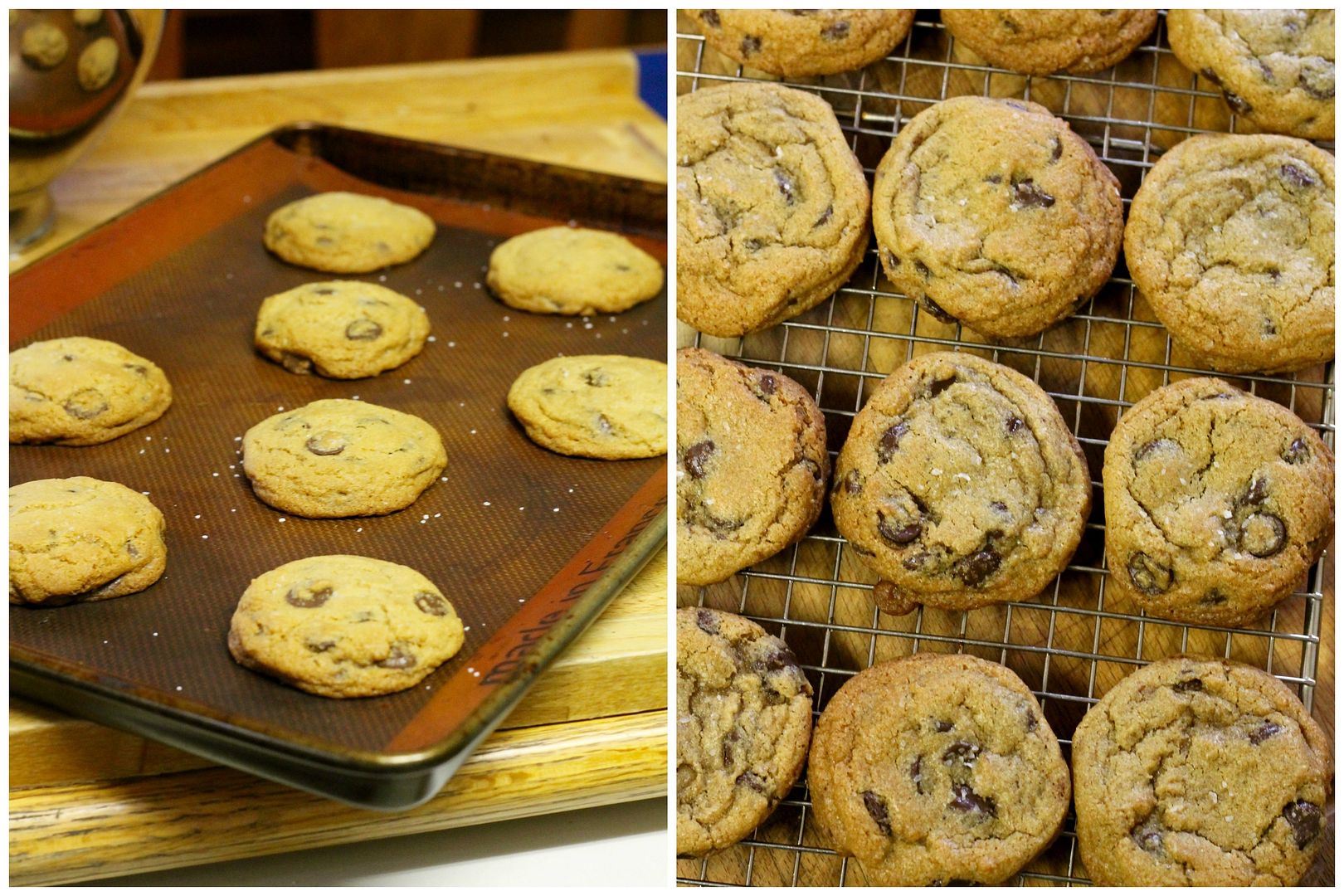 Save