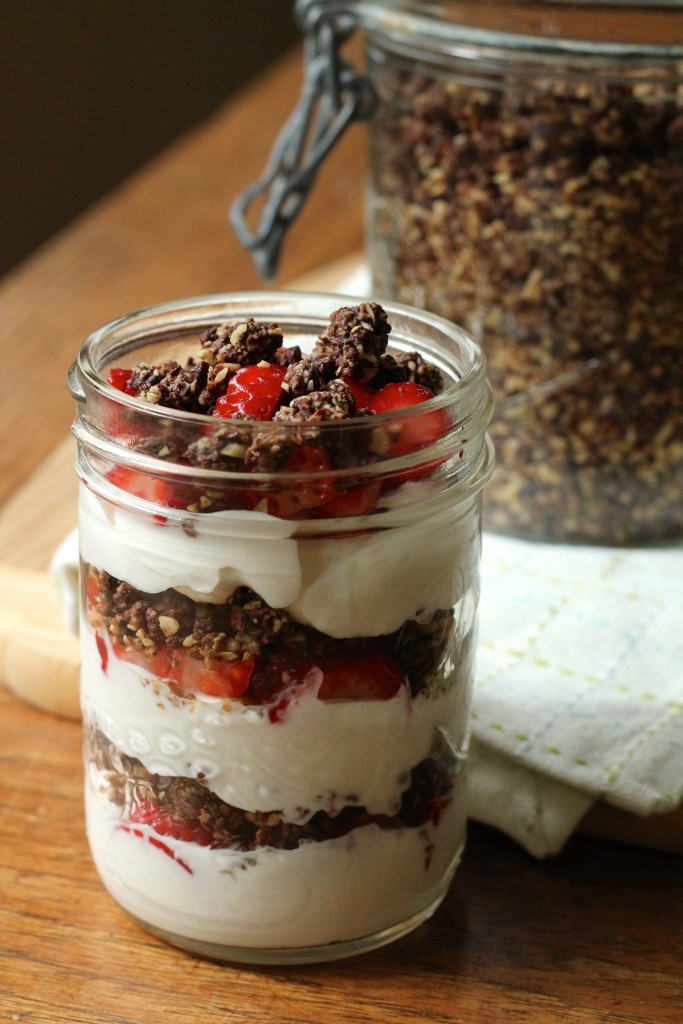 My daily breakfast is Greek yogurt with fruit and homemade granola, and I look forward to it every morning. However, my last few batches of granola have been a little lackluster, so I was pretty excited to discover a new kind of yogurt-appropriate topping called "nutmeg crunch", a combination of oats, almonds, honey, coconut oil, and a hefty dose of nutmeg blitzed in the food processor, the resulting crumbles of which are spread on a cookie sheet and baked until toasty and crisp. These little oatmeal clusters are totally delicious, not to mention incredibly addicting. One recipe makes enough for a week's worth of breakfasts, but my first batch only lasted about three days because I was eating the stuff by the handful. I immediately began thinking of all the variations one could make to the recipe: vanilla bean and almond, cinnamon and pecan, cocoa and cardamom…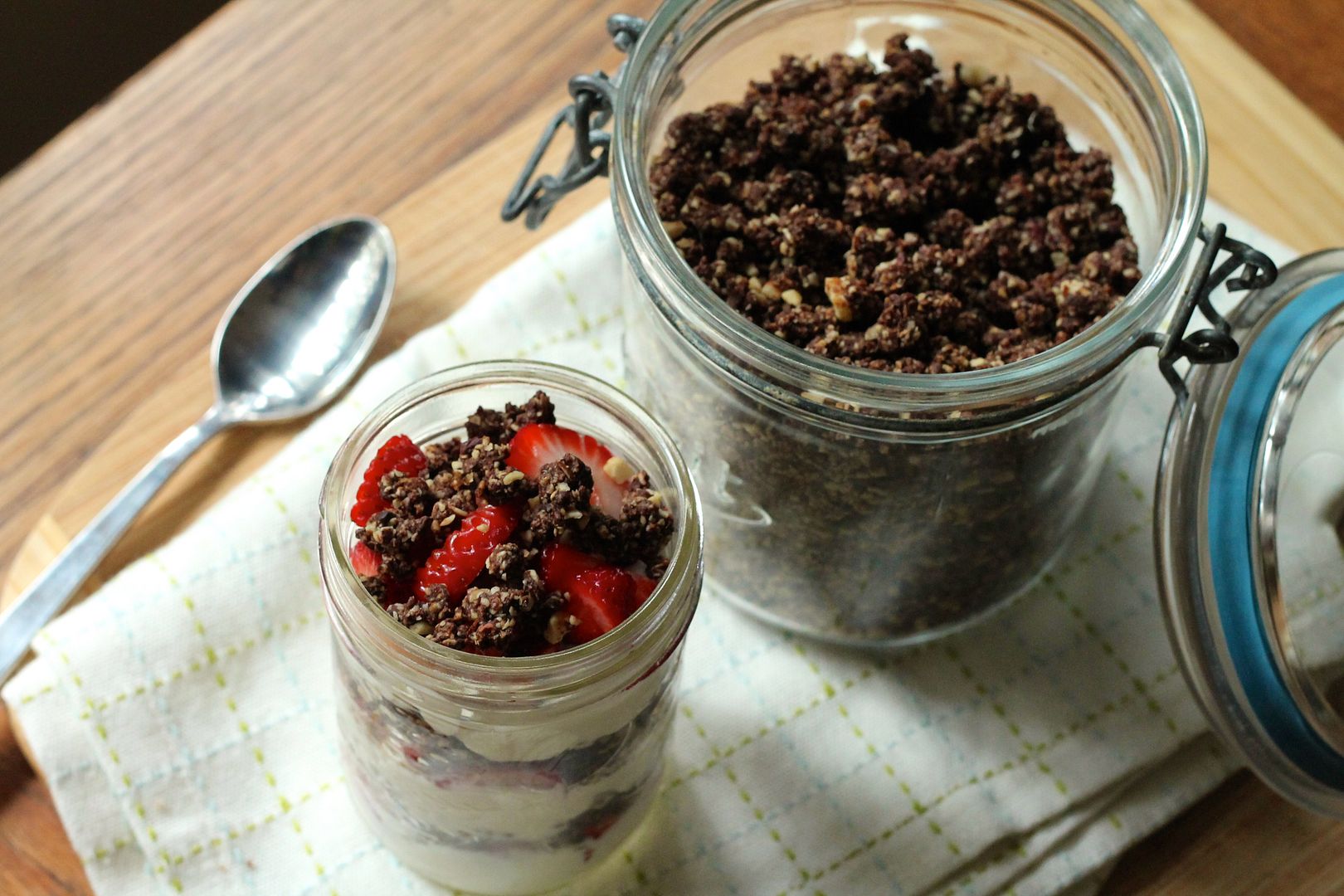 I know that chocolate and cardamom play well together, but I admit that I was a little bit worried about overdoing it when I added a whole teaspoon and a half of cardamom to the recipe. However, when the spicy, chocolatey smell started wafting from the oven, I knew it was going to be good. And how could it not be – it's chocolate breakfast cereal, just what I always wanted as a kid! This version, however, is a little more adult: the cocoa powder and cocoa nibs make it a little bittersweet, and the sharp, almost peppery cardamom is tamed in the heat of the oven but still adds an extra layer of flavour. If you, like me, seem to require a little bit of chocolate in your day no matter what, I definitely recommend adding this to your breakfast routine. (And try the original nutmeg version too – you won't be sorry!)
Cocoa Cardamom Crunch
Adapted from Team Yogurt. Makes about 2 cups.
Preheat the oven to 325˚F (300˚F convection). In the bowl of a food processor, combine:
1 cup old fashioned rolled oats
3/4 cup whole almonds, roughly chopped
1/4 cup cocoa nibs
1/4 cup honey
2 tbsp cocoa powder
2 tbsp brown sugar
4 tsp solid coconut oil
1 1/2 tsp ground cardamom
1/4 tsp kosher salt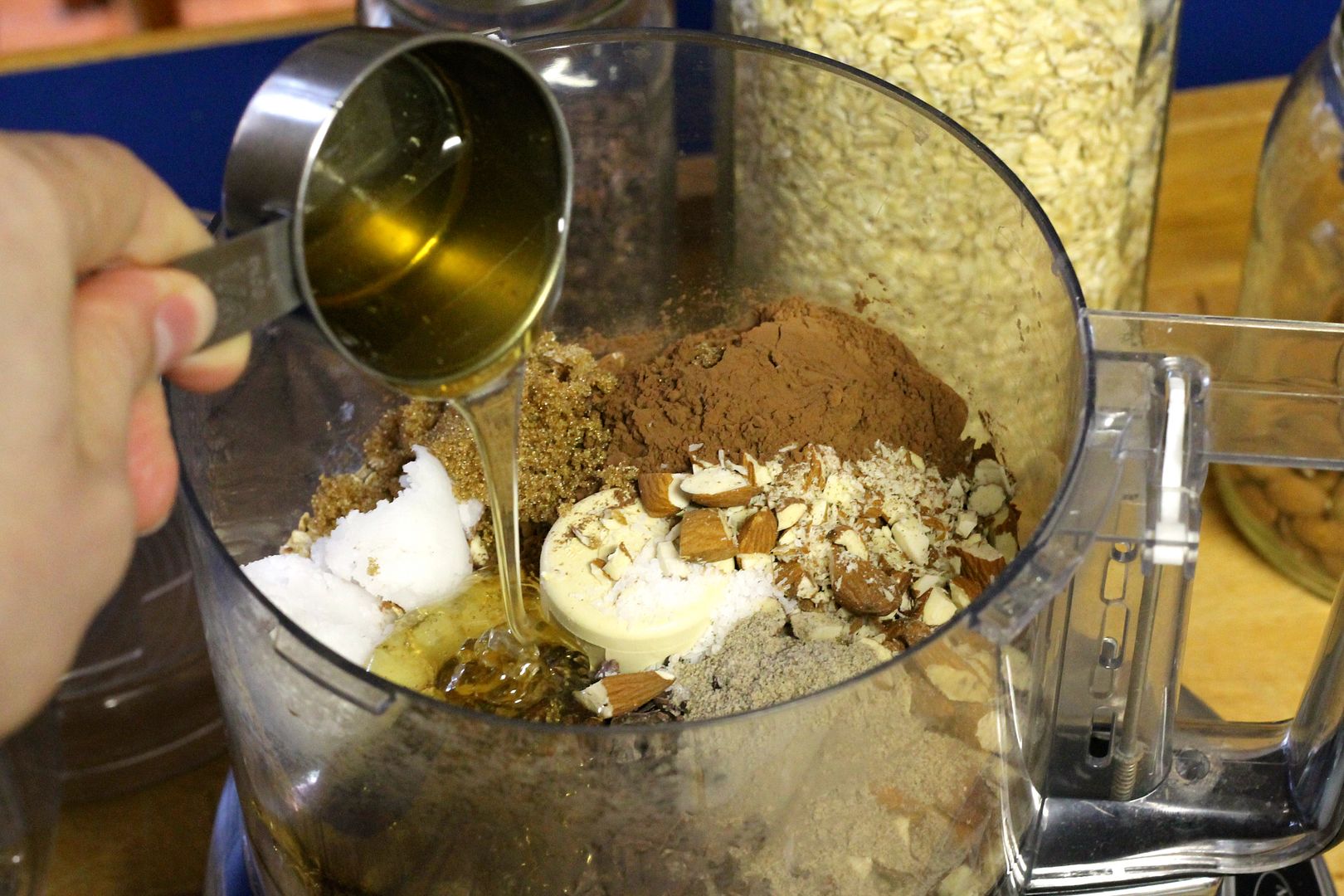 Process for about 2 minutes until the mixture forms uniform clumps, scraping down the bowl halfway through.
Dump the mixture onto a parchment paper-lined baking sheet, spread out evenly across the parchment paper, and bake at 325˚F (300˚F convection) for 16-20 minutes, stirring every 6 minutes or so, until the almonds are lightly golden.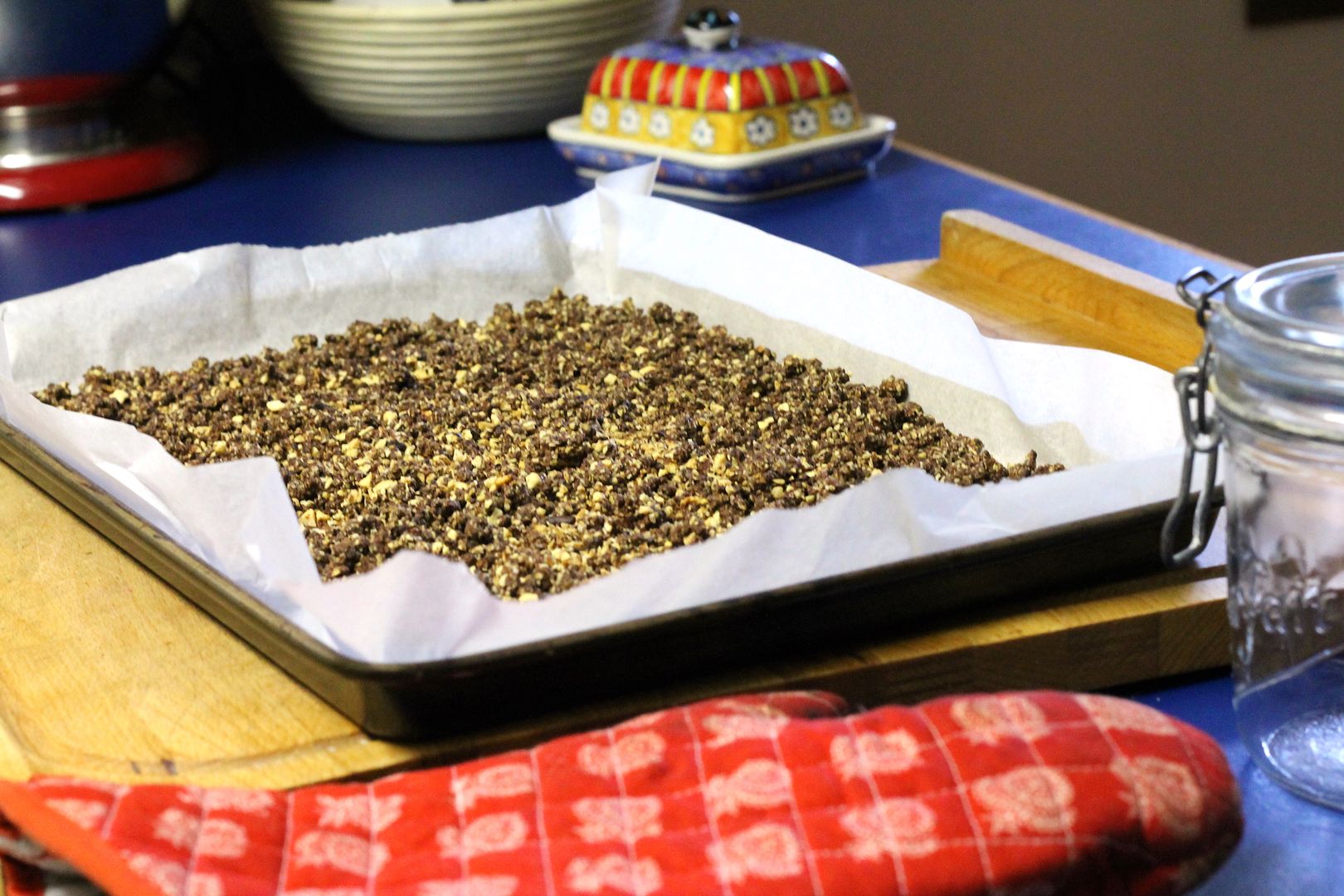 Cool completely before storing in an airtight container.