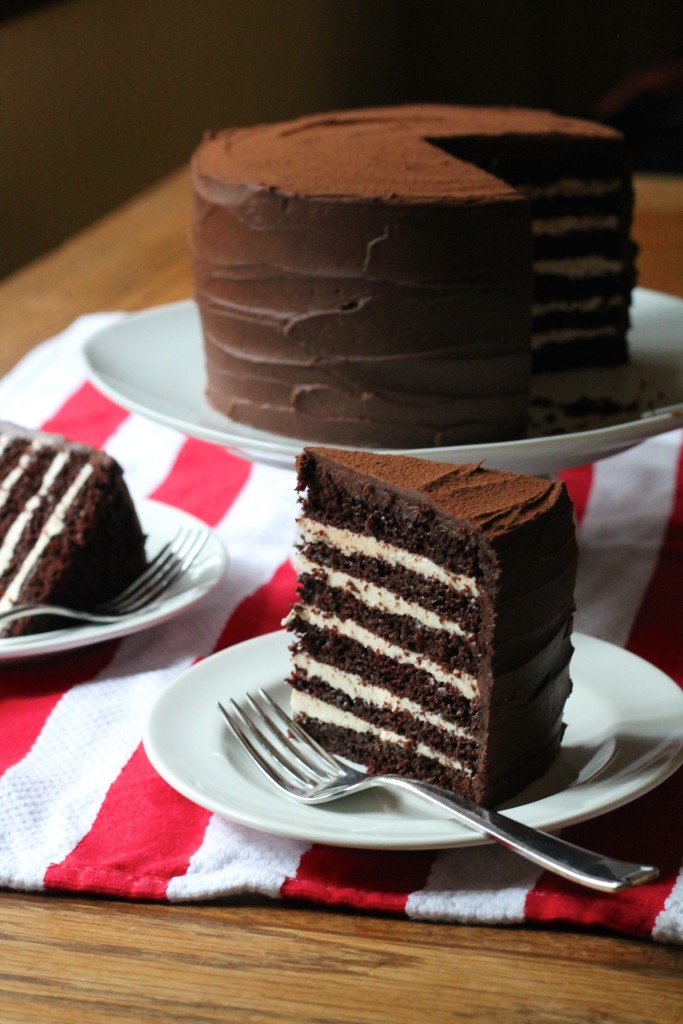 I've been trying to write this post about this Devil's Food Cake with Black Pepper Buttercream for three days now but seem to be experiencing writer's block, so in an attempt to get something down on the page so that I can share it with you in time for Valentine's Day (because nothing is more appropriate than chocolate cake on Valentine's Day), I give you the following Reasons You Should Make This Cake:
1) It has not one but two kinds of frosting: Swiss meringue buttercream filling laced with vanilla and cracked black pepper (yes, pepper), and the most divine whipped chocolate fudge frosting on the outside. Black pepper might sound like an odd thing to pair with classic chocolate and vanilla, but it's not odd – it's very, very good.
2) It has eleven alternating layers of cake and buttercream on the inside. ELEVEN. If that's not impressive, then I don't know what is.
3) This one should be obvious, but: It is delicious.
There. That's all you need to know about this cake. You should probably go make it now. (And happy Valentine's Day. I hope you eat cake!)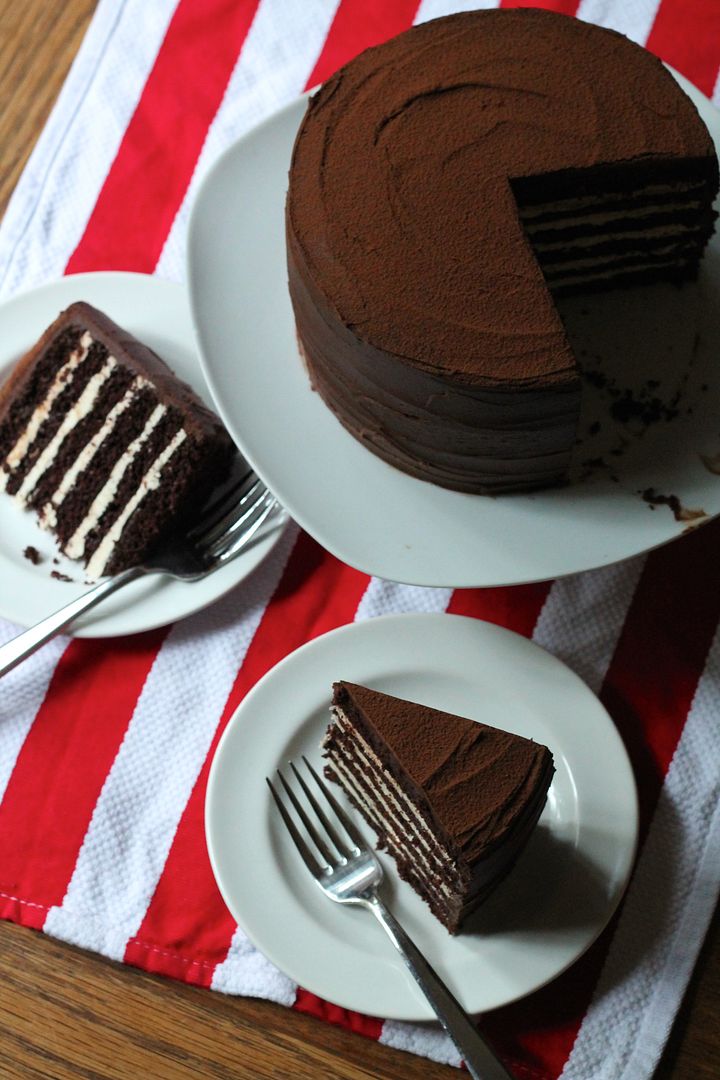 Melissa Clark's Devil's Food Cake with Black Pepper Buttercream
Adapted from Melissa Clark in The New York Times. Makes one 6″ round cake, serving 8-10. I recommend making the cake layers at least a few hours before you assemble the cake, as they are quite delicate and benefit from chilling in the fridge before slicing into thinner layers.
Chocolate Devil's Food Cake
Preheat the oven to 350˚F (325˚F). Grease the sides of two 6″ round cake pans, then dust them with cocoa powder and line the bottom of the pans with a circle of parchment paper.
In a small bowl, whisk together:
35 g natural cocoa powder (not Dutch processed)
80 ml boiling water
When combined, whisk in 90 ml whole milk. Set aside.
In another bowl, whisk together:
100 g cake flour
3/4 tsp baking soda
1/4 tsp baking powder
1/4 tsp kosher salt
Set aside.
In the bowl of an electric mixer fitted with the paddle attachment, cream together until very light and fluffy:
70 g unsalted butter, softened
175 g granulated sugar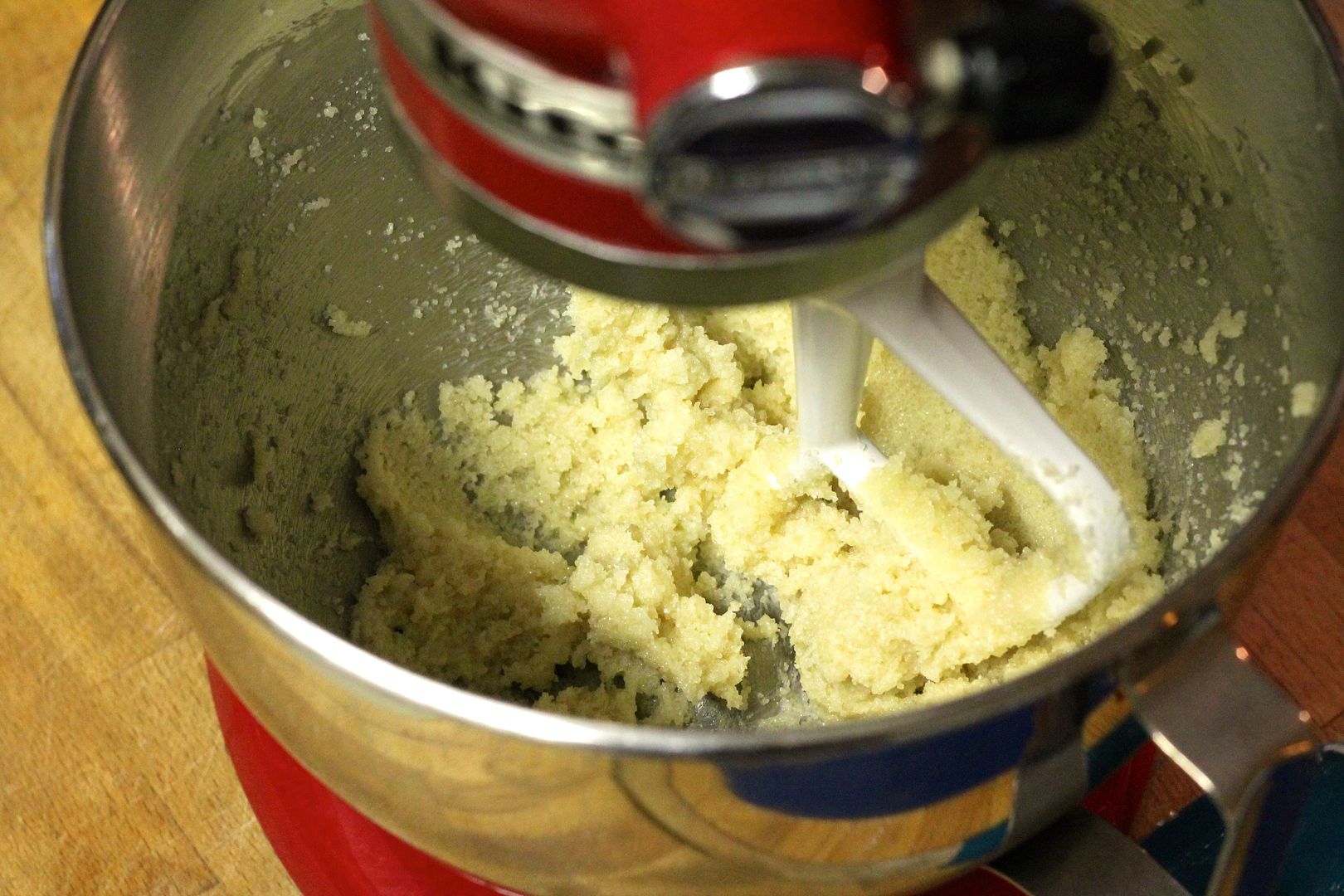 On at a time, beat in:
1 whole egg
1 egg yolk (keep the egg white for the black pepper buttercream)
1 tsp vanilla extract
Mix until pale, thick, and fluffy.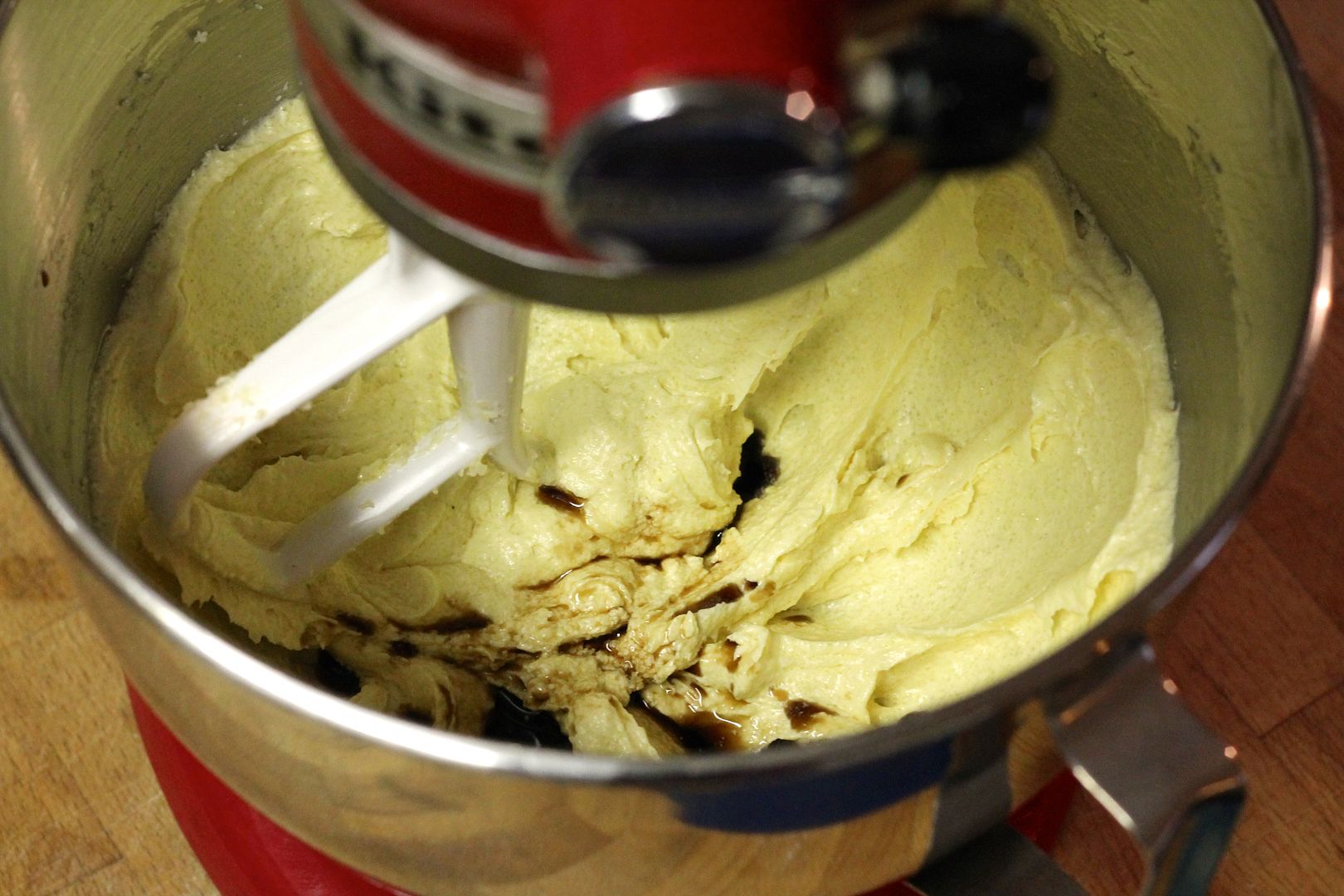 With the mixer on low, beat in 1/3 of the dry ingredients, followed by 1/2 of the cocoa mixture. Scrape down the sides and bottom of the bowl, then repeat with the remaining 1/3 dry ingredients, 1/2 cocoa mixture, and final 1/3 dry ingredients. Scrape down the bowl again and mix until you have a thick, smooth batter.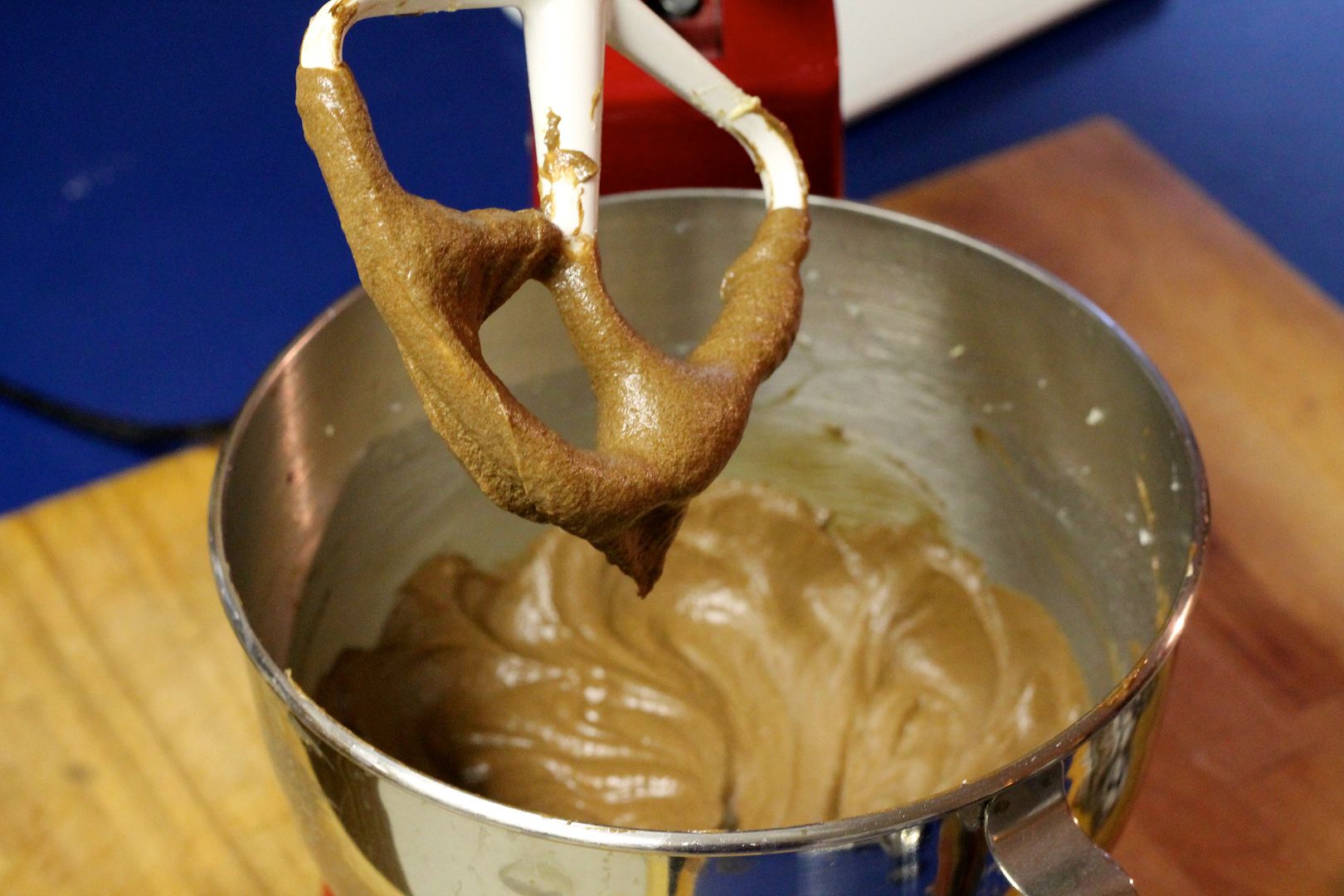 Divide the batter evenly between the two prepared baking pans (should be just over 300 g in each pan) and wrap each one with a strip of wet towel to help the tops bake nice and flat.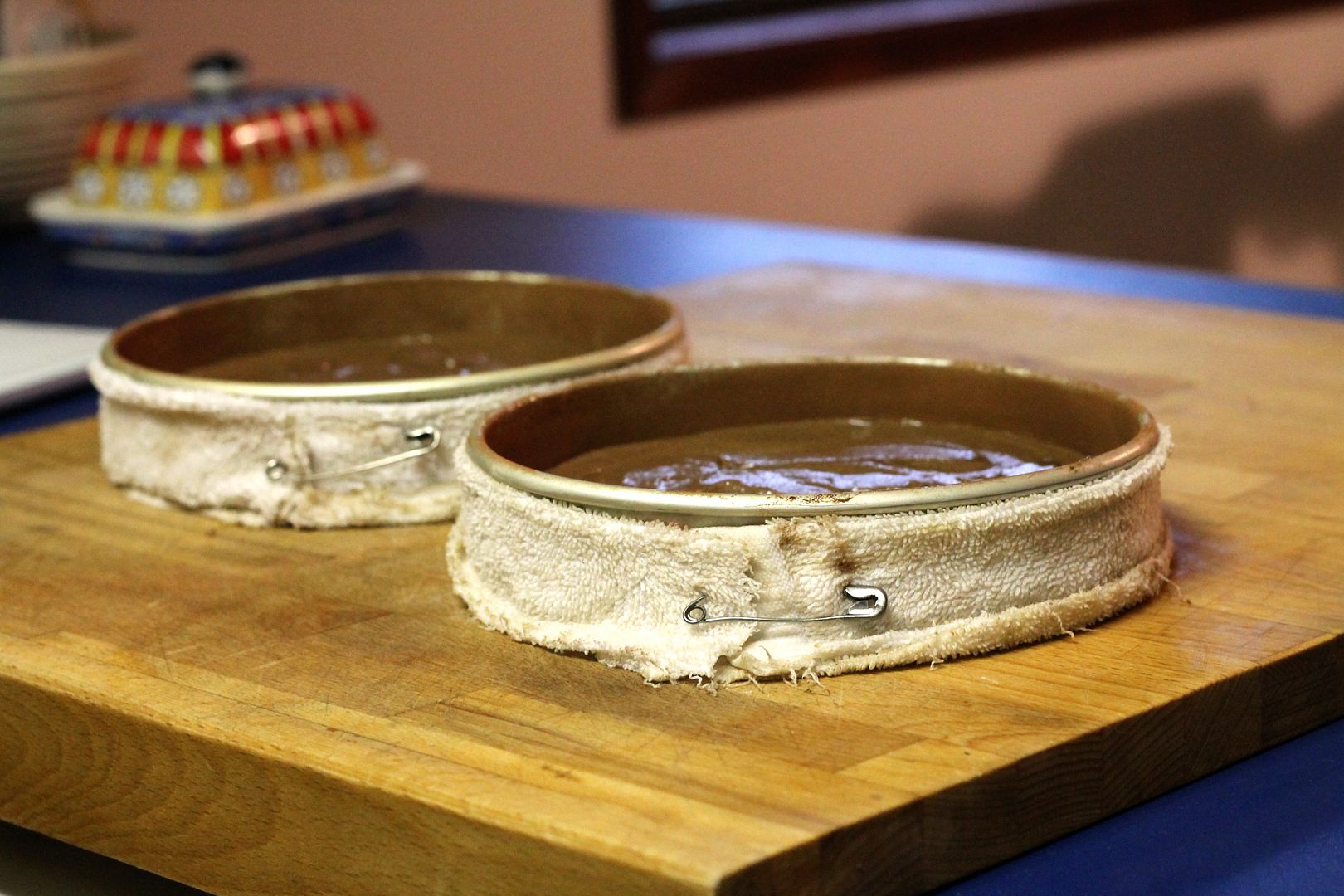 Bake in the preheated 350˚F (325˚F convection) oven for 20-25 minutes, until a cake tester comes out with a few moist crumbs clinging to it.
Run a knife around the edge of each cake and turn them out onto a rack. Peel off the parchment paper and let cool completely. To make the cakes easier to slice, wrap them in plastic and chill at least a few hours or overnight in the fridge.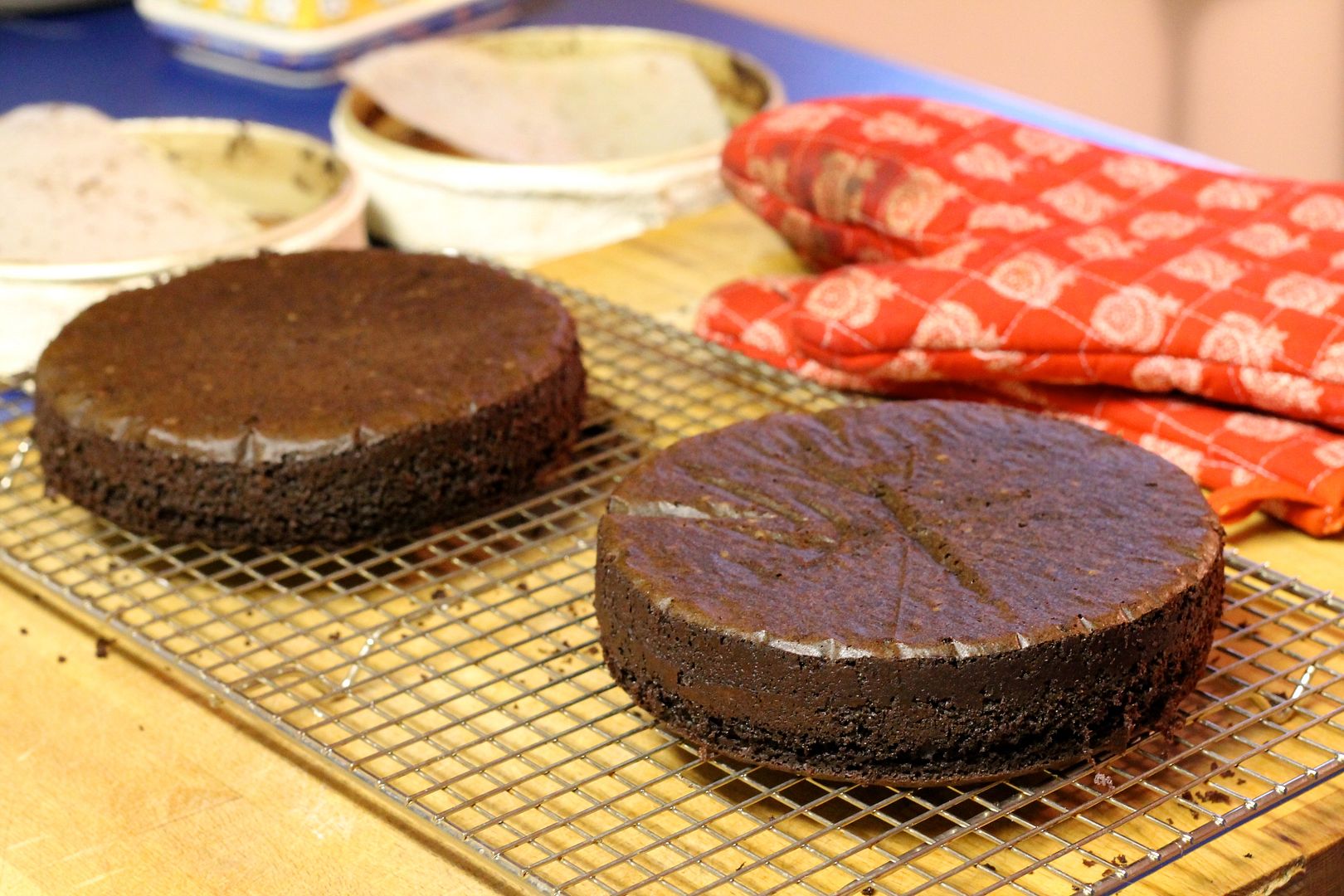 Black Pepper Buttercream
Wipe down the inside of your clean mixer bowl and whisk with a paper towel moistened with vinegar to remove any traces of oil that might prevent your egg whites from whipping up. In the bowl, combine:
75 g egg whites (about 2 1/2 large egg whites)
100 g granulated sugar
pinch kosher salt
Place the bowl over a pot of gently simmering water à la bain marie and whisk constantly until the sugar dissolves completely and the mixture is quite warm to the touch (about 140˚F).
Attach the bowl to the mixer with the whisk attachment and beat on medium-high speed until stiff peaks form, then turn to low speed and mix until the meringue is at room temperature (if it is at all warm, it will just melt the butter).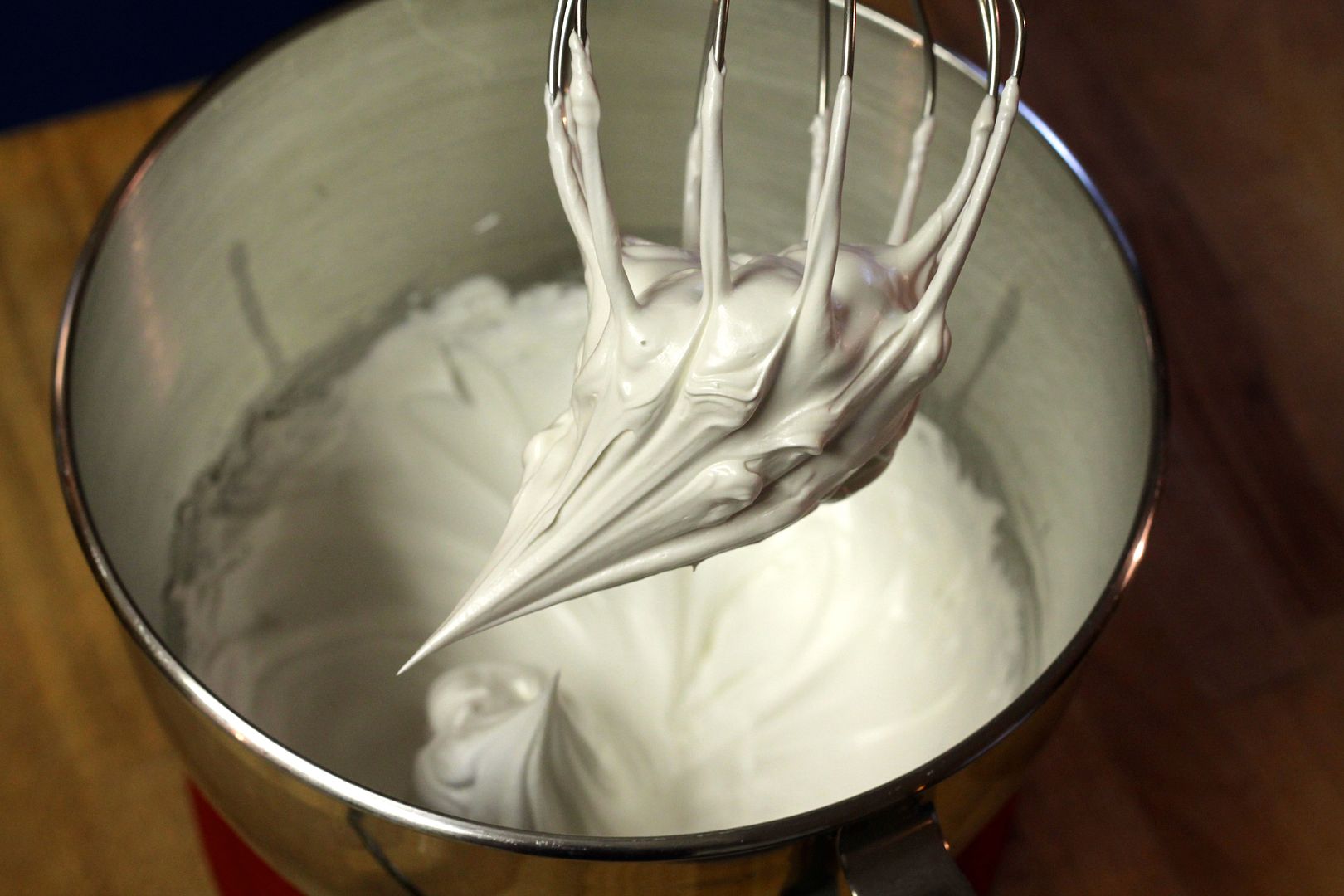 Cut 182 g unsalted butter unto 1″ cubes and let it soften to room temperature. With the mixer on low speed, beat the butter cubes into the meringue one at a time.
The meringue may fall and look like curdled eggs at first, but keep mixing once all the butter is added and after a few minutes it will come together in a smooth buttercream.
Beat in:
seeds scraped from 1/2 a vanilla bean
1/2 tsp cracked black pepper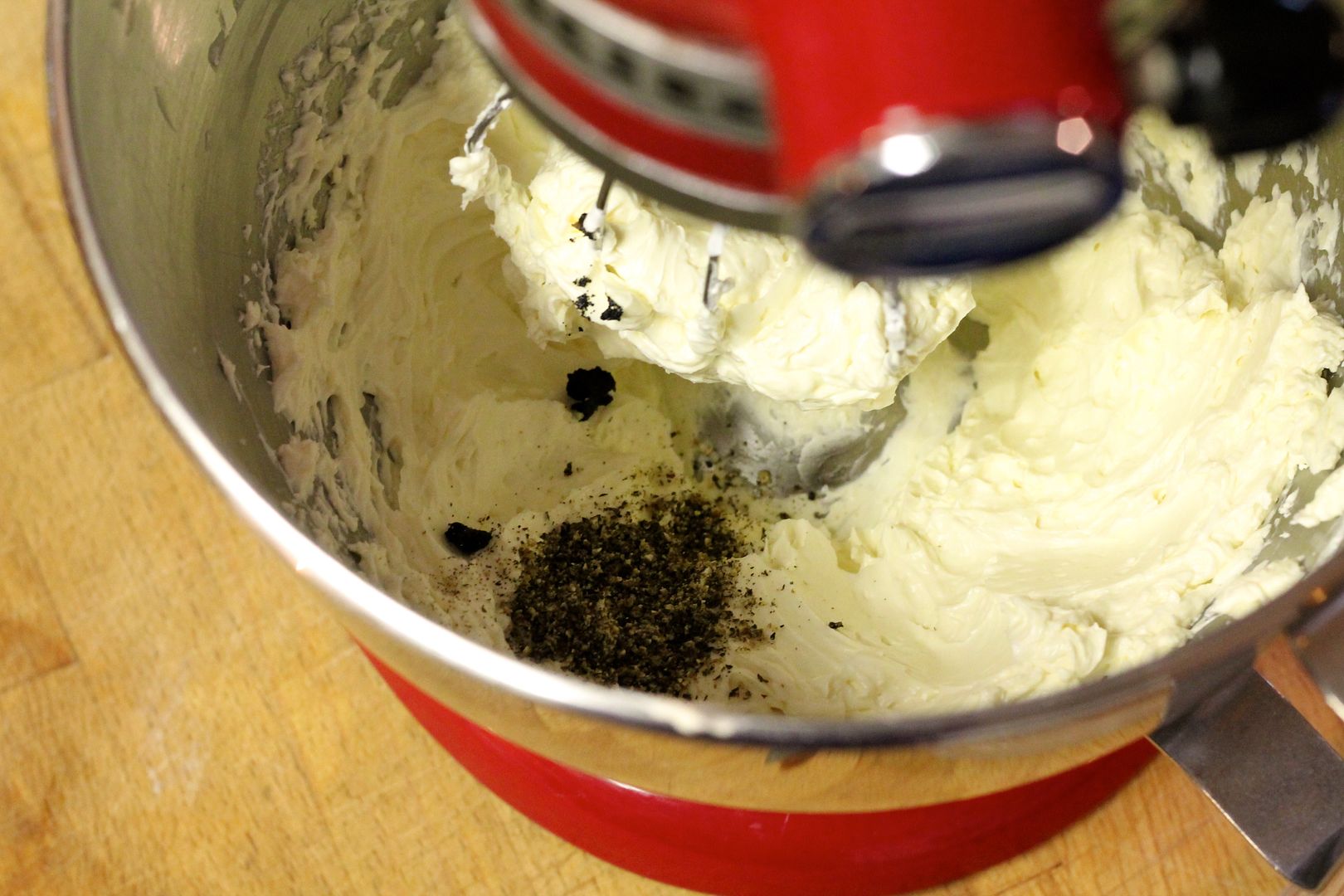 To fill the cake with the buttercream, first slice each cake horizontally into 3 thin layers.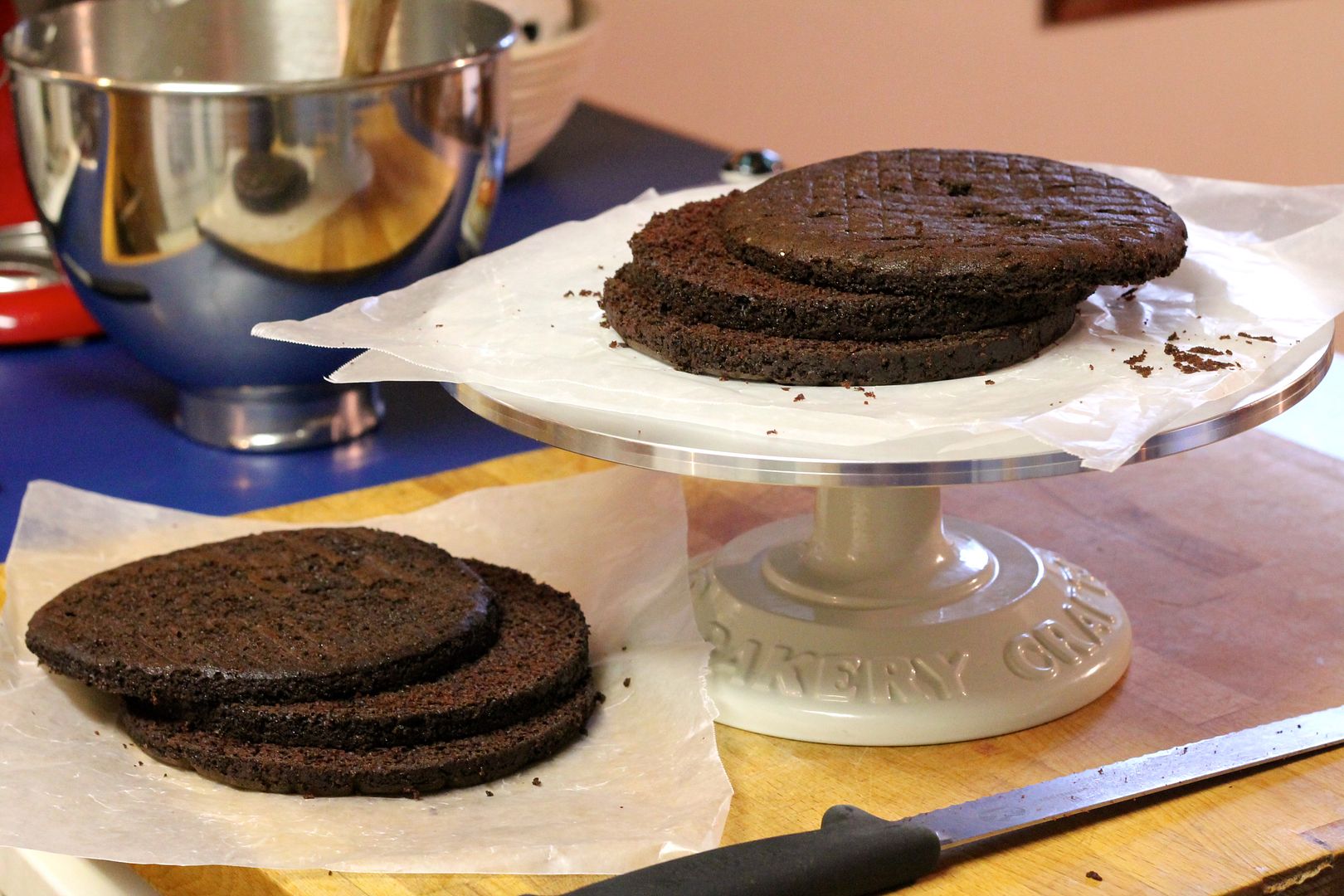 Place the first cake layer on a plate or cake stand and spread 1/5 of the buttercream right to the edges. Top with another layer of cake and repeat with the remaining buttercream and cake, ending with cake on the top. Place the cake in the fridge to chill while you make the fudge frosting.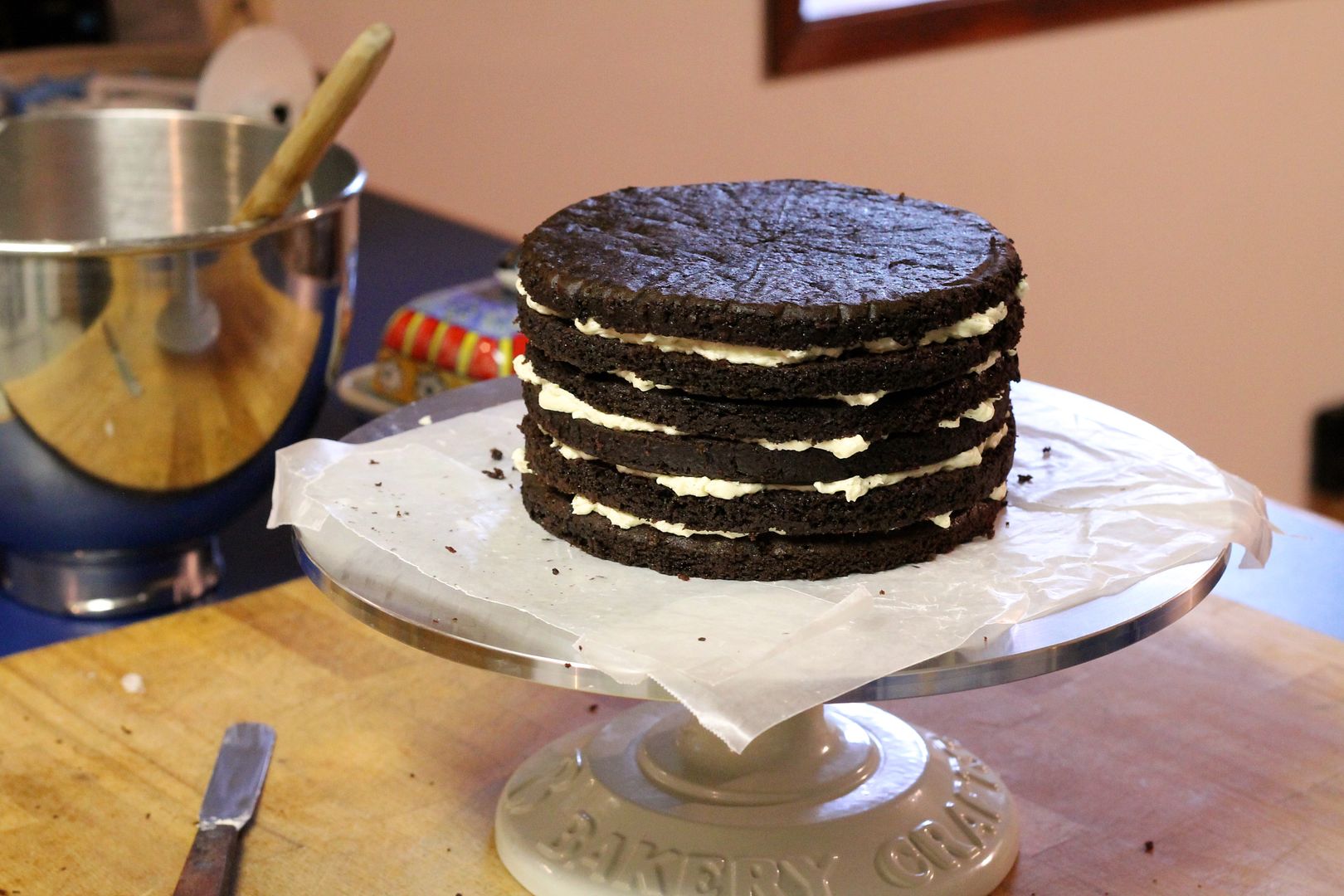 Whipped Fudge Frosting
In a small saucepan over medium heat, combine:
150 g granulated sugar
125 ml heavy whipping cream
pinch kosher salt
Bring to a boil, stirring occasionally until the sugar dissolves.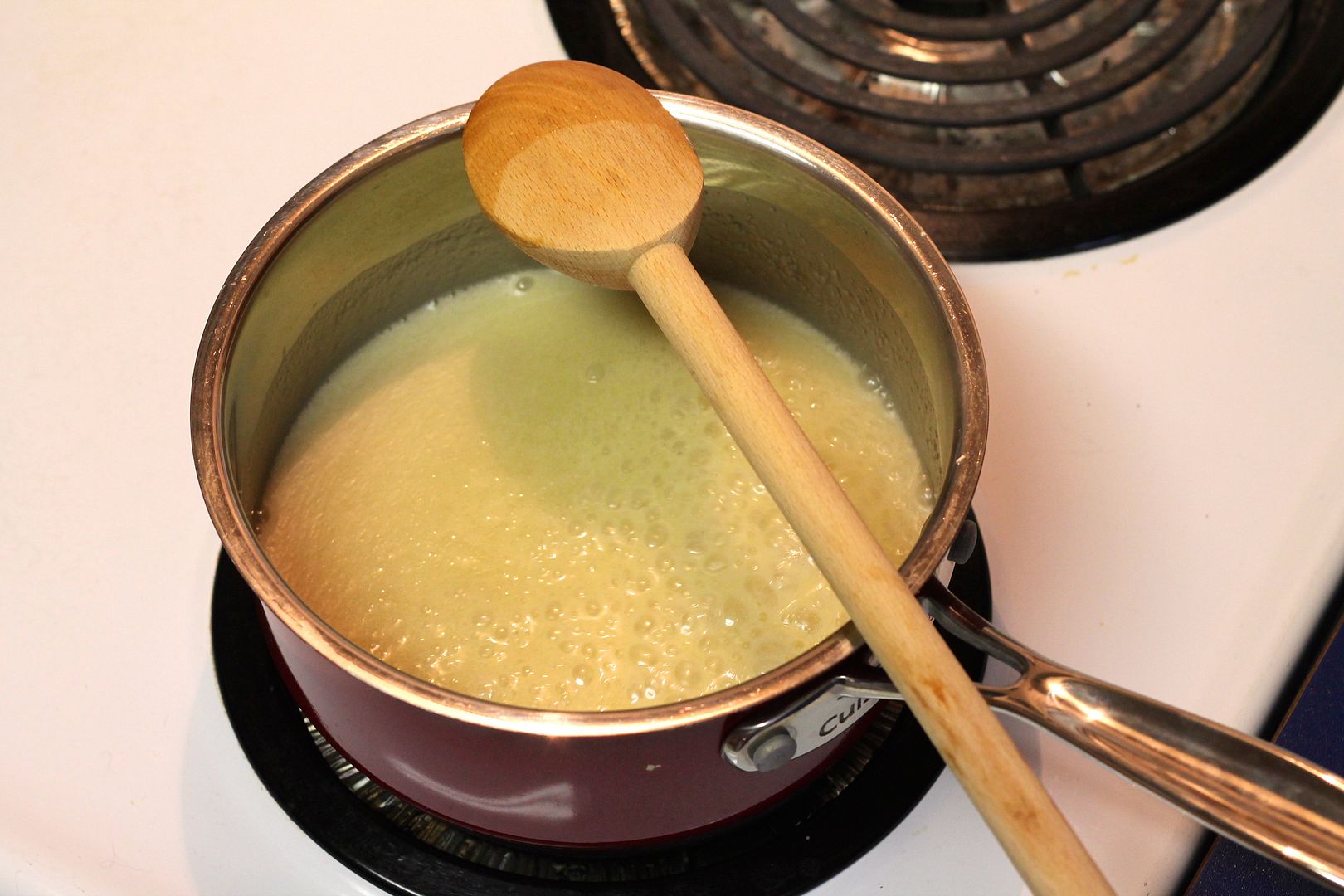 Remove from the heat and stir in:
85 g unsweetened chocolate
56 g unsalted butter, cubed
1 tsp vanilla
Return the mixture to low heat and stir until completely smooth and emulsified (my chocolate was a little grainy at first but it smoothed out with a little extra heat and stirring).
Pour the chocolate mixture into a large, deep bowl, and place it inside an even larger bowl full of ice and a little water.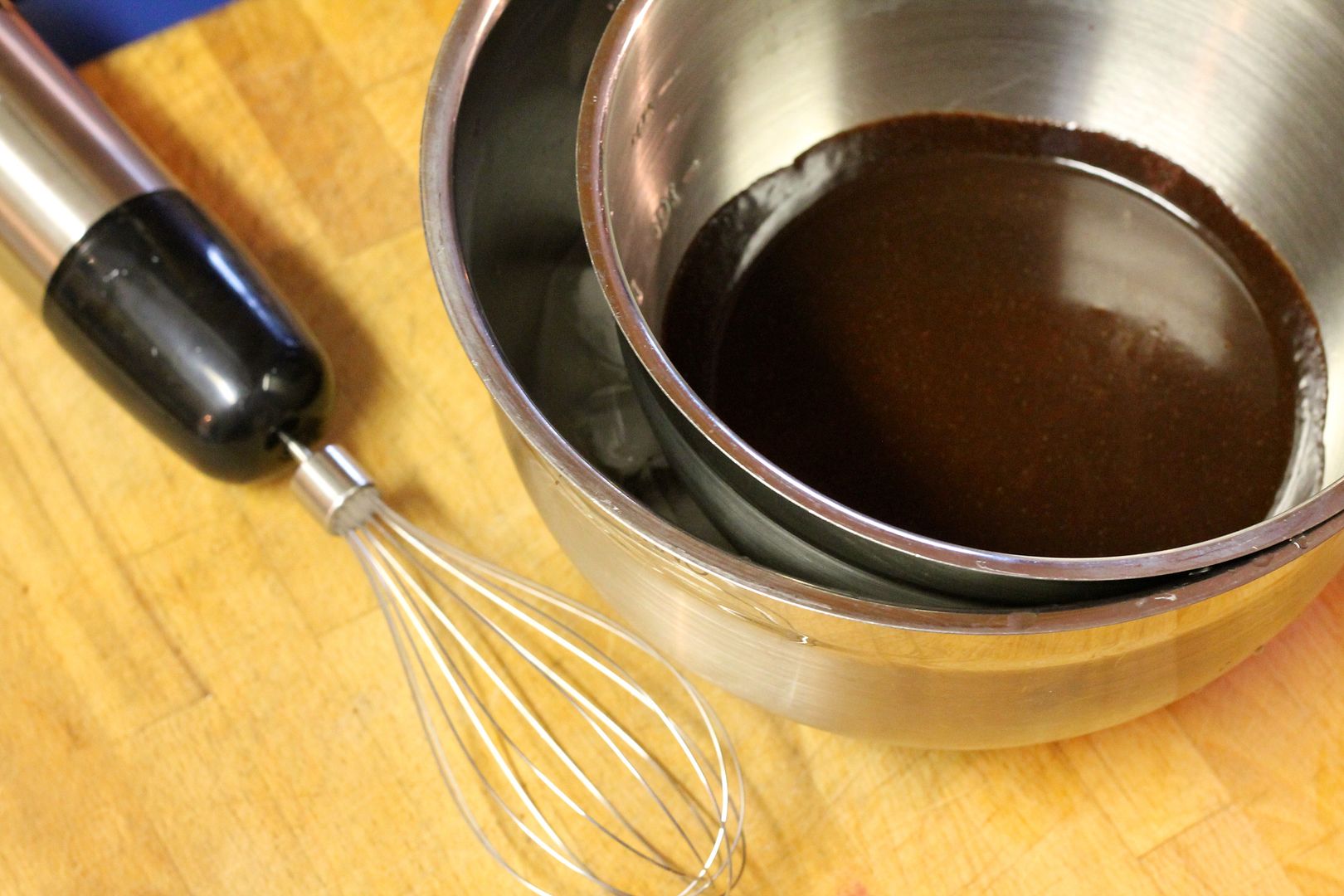 With a hand mixer/electric whisk, beat the chocolate mixture until it cools, thickens, and turns lighter in colour, scraping down the sides of the bowl with a spatula every few minutes.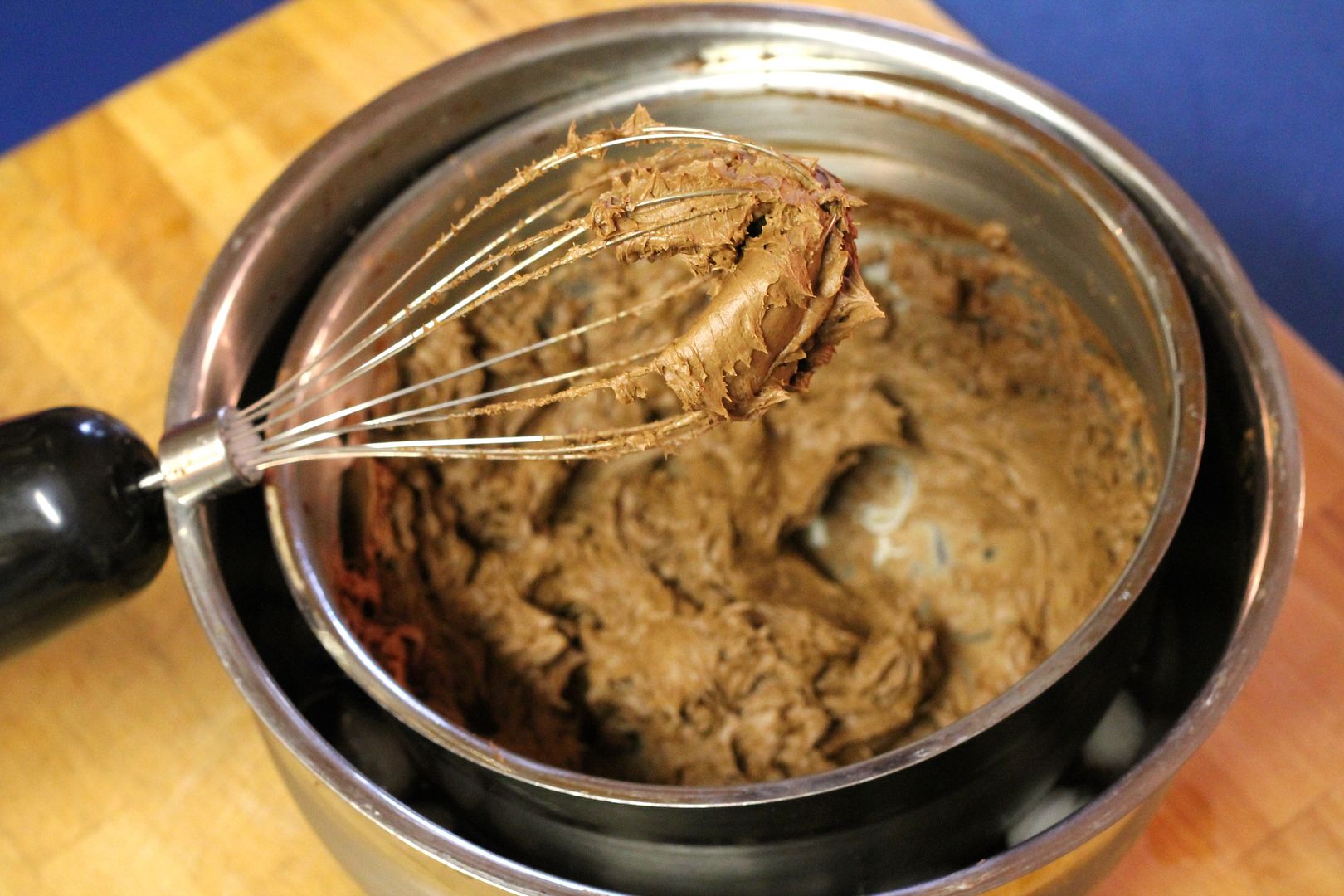 Spread a thin layer of the fudge frosting over the chilled cake to seal in any crumbs, then spread on the rest of the frosting – this is a good candidate for a "rustic" finish.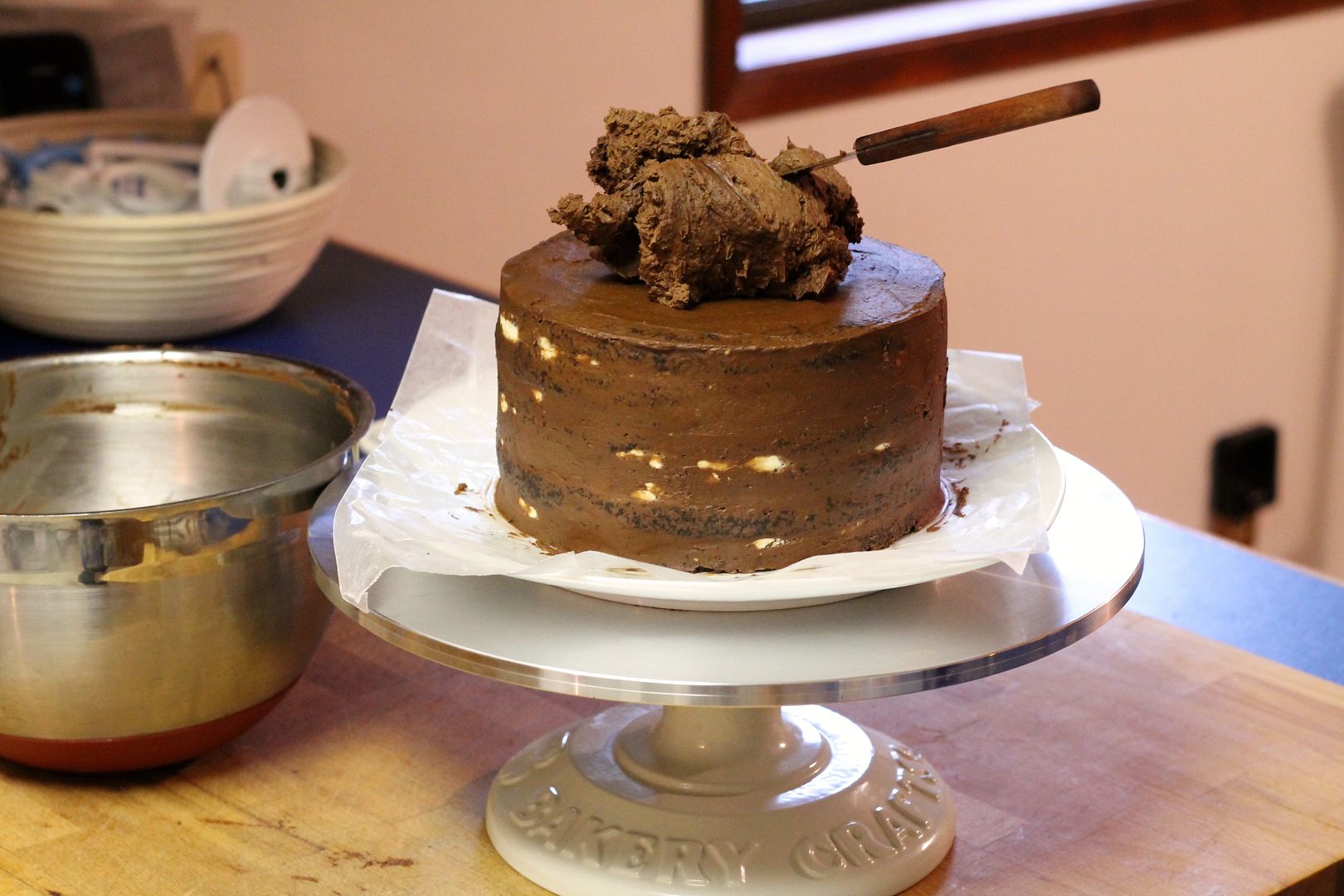 I sieved a little cocoa powder over the top of the cake to make it look velvety.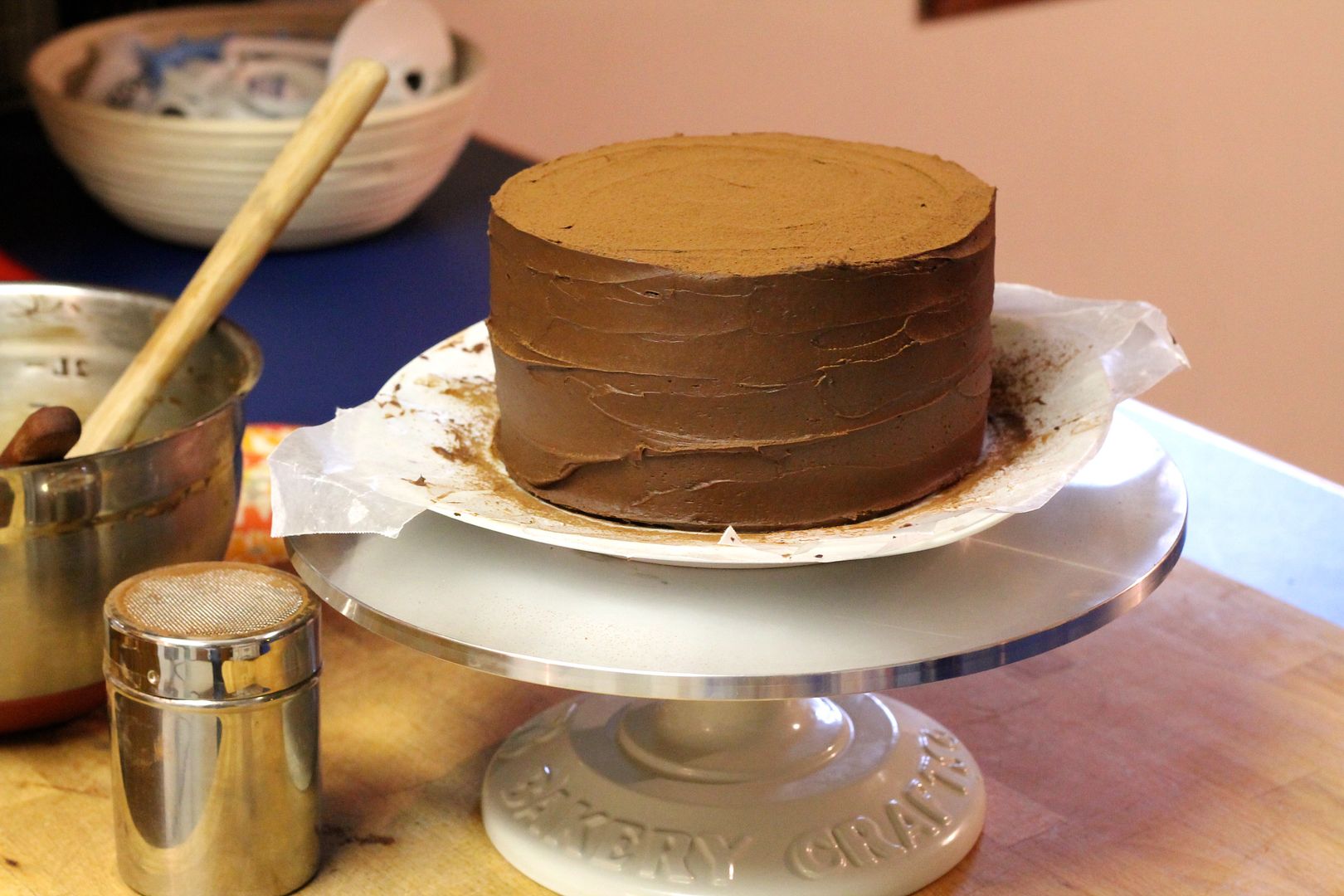 Cut into wedges to serve. The cake can be kept, covered, at a cool room temperature for a few days (if it lasts that long!).