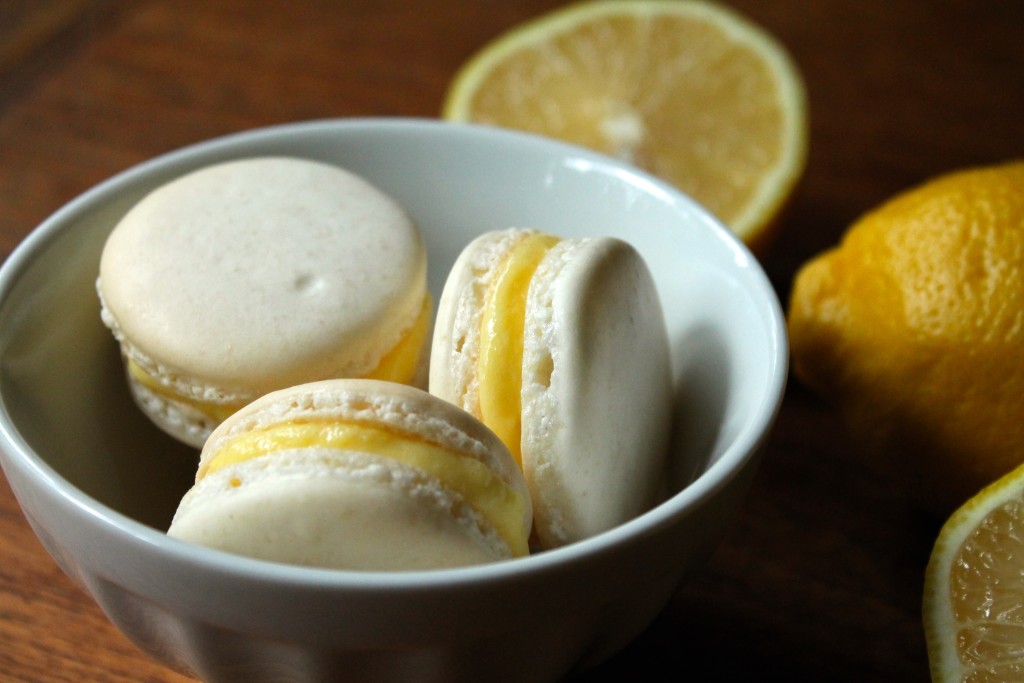 Happy New Year, friends! Here's to 2015 being the sweetest year yet, and what better way to start a sweet year than with a lemon curd macaron? Given that you can buy lemons and oranges year round in any grocery store, it can be easy to forget that citrus is in fact a winter fruit. However, the explosion of different varieties of lemons, oranges, and grapefruits during the colder months of the year proves that nature still works on a schedule, and that schedule clearly states that citrus coincides with winter, making a lemon curd macaron a perfectly Christmas-y (I made these as part of my Christmas Baking) or New Years-y thing, indeed.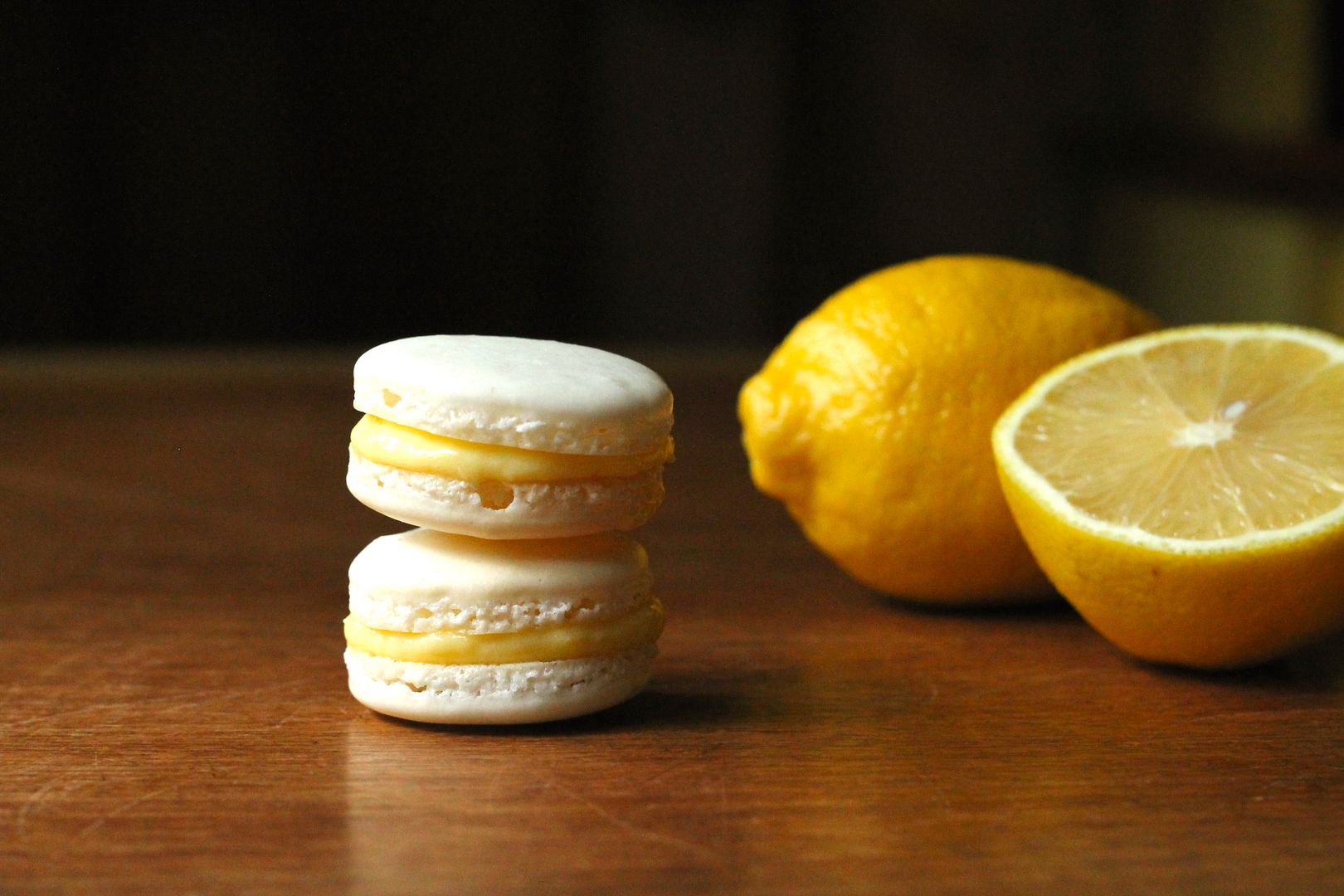 I used a new macaron recipe and DING DING DING! let me tell you, we have a winner! These macaron shells were spectacular, the best I have ever made. Anyone who has made macarons at home will tell you that out of every batch, there are at least a few shells that come out wonky – the tops crack or the feet don't appear or whatever – but I made this recipe twice and had a 100% success rate both times. Every single shell came out perfect, which is practically unheard of. Needless to say, I am super impressed with this formula and have a new favorite macaron shell recipe.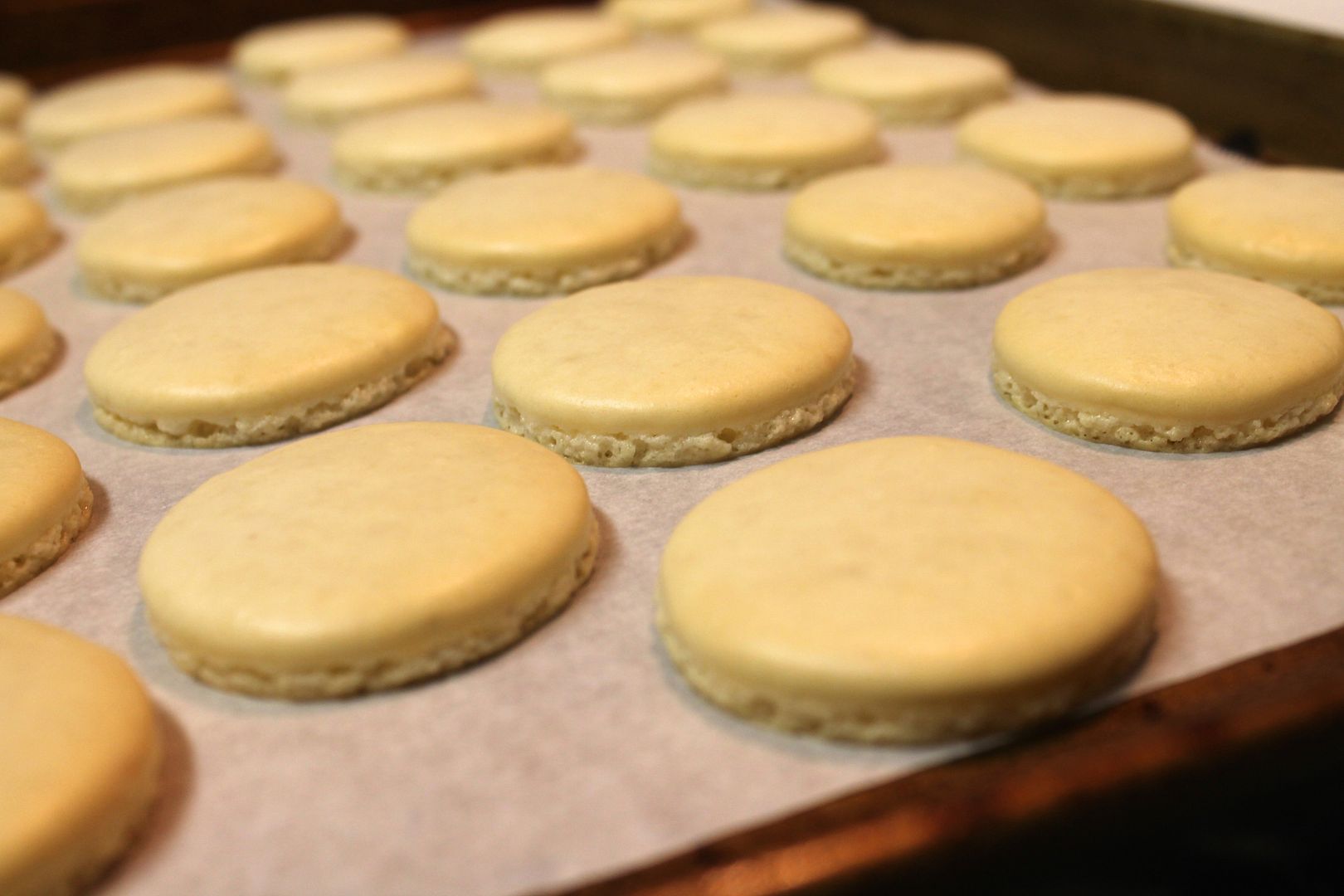 The combination of crunchy almond macaron shell with light, tart, sweet lemon curd is pretty amazing, too. Because lemon curd is softer and wetter than, say, a buttercream filling, these macarons don't last long once they are filled – overnight is about as long as you want to leave them or they get soggy (I found this out the hard way) – but they are pretty delicious so you shouldn't have much of a problem with leftovers. 😉
Lemon Curd Macarons
Adapted from Food52. Makes 30 macarons (see original recipe for slightly smaller batch). One trick to perfect macarons is using a template underneath the parchment paper when piping the shells onto the baking sheet – I used this one, printing out 2 copies on 8 1/2″ x 11″ paper and taping them together to fit a 12″ x 18″ baking sheet.
Macaron Shells
In a food processor, combine:
112 g blanched almonds (whole, slivered or ground)
204 g confectioner's sugar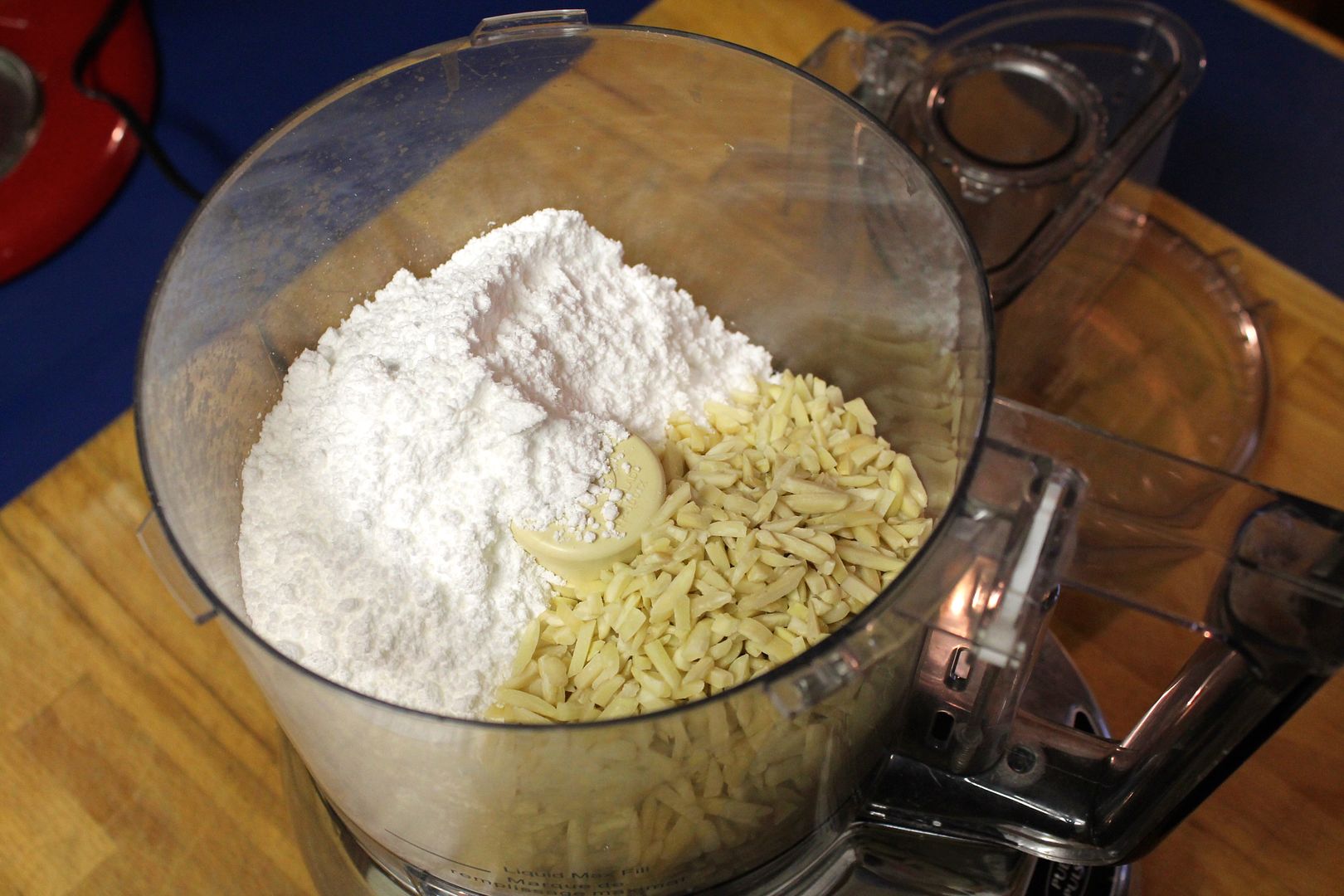 Pulse until the almonds are very, very finely ground (if you are using already ground almonds, just pulse to break up any lumps).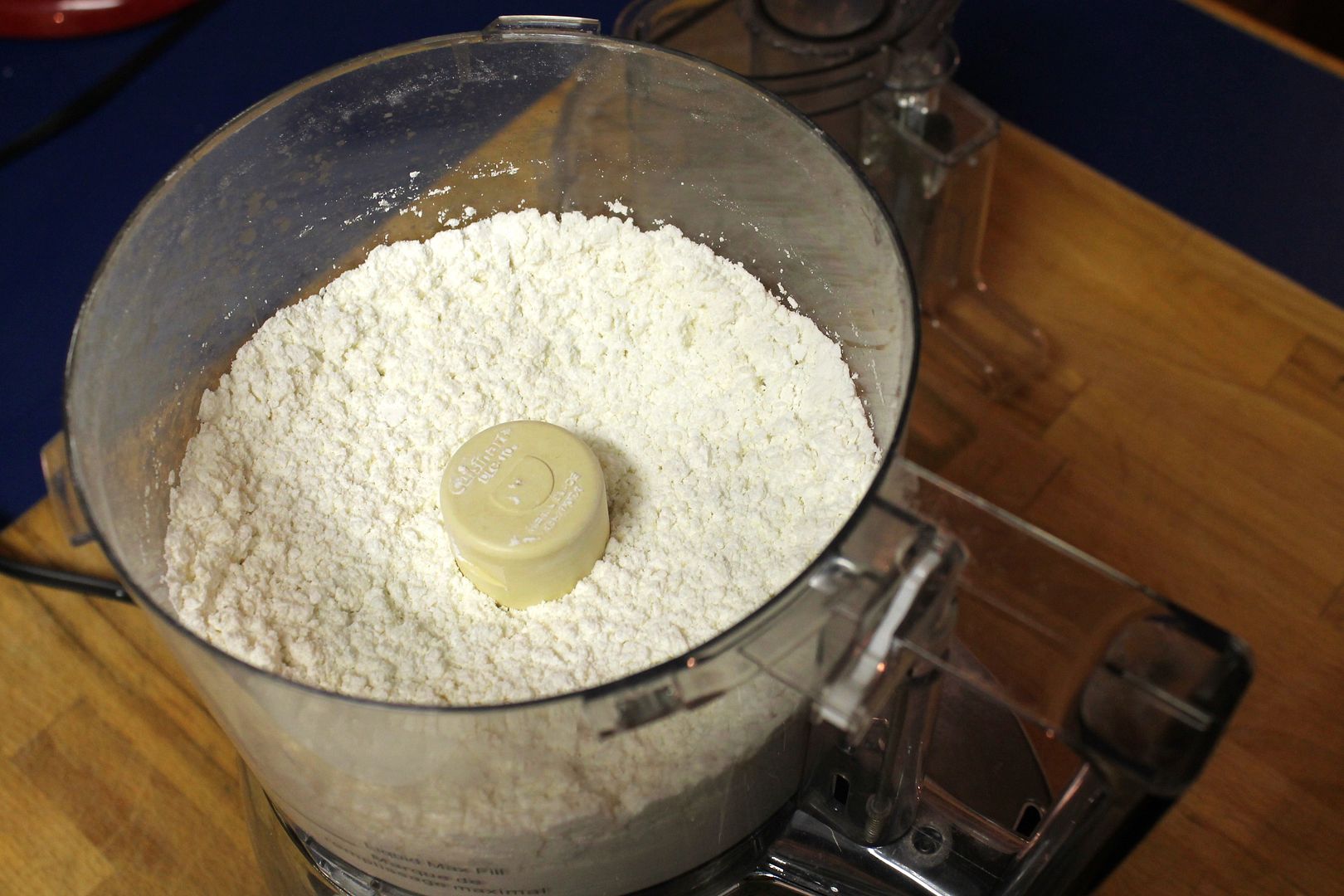 Sift the mixture into a large bowl, then return any large bits left in the sifter to the food processor and pulse again until very fine. Sift and process one more time to make sure the mixture is as finely ground as possible, then set aside.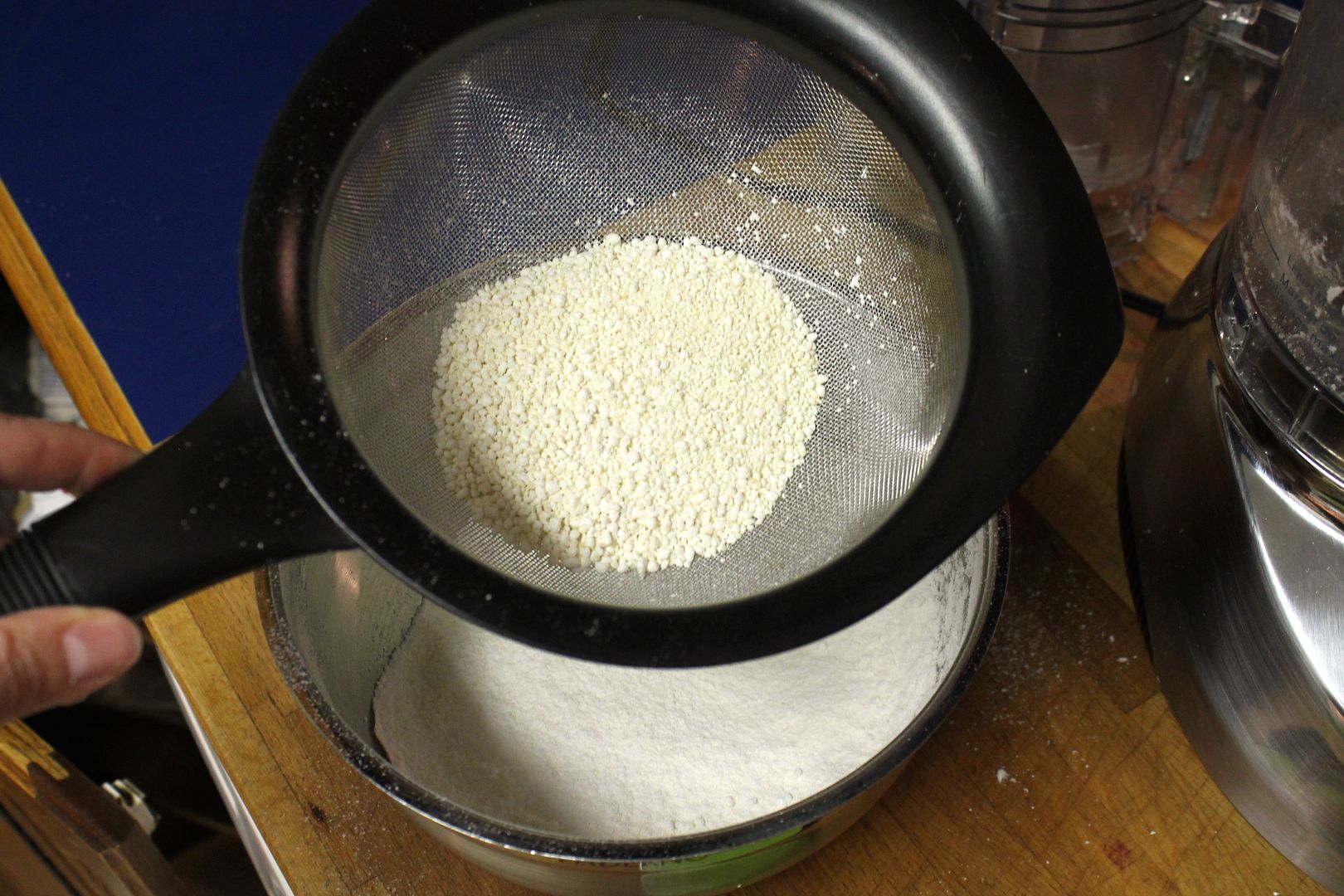 In the bowl of an electric mixer with the whisk attachment, beat on medium speed until frothy:
102 g egg whites (about 3 large egg whites – save the yolks for the lemon curd)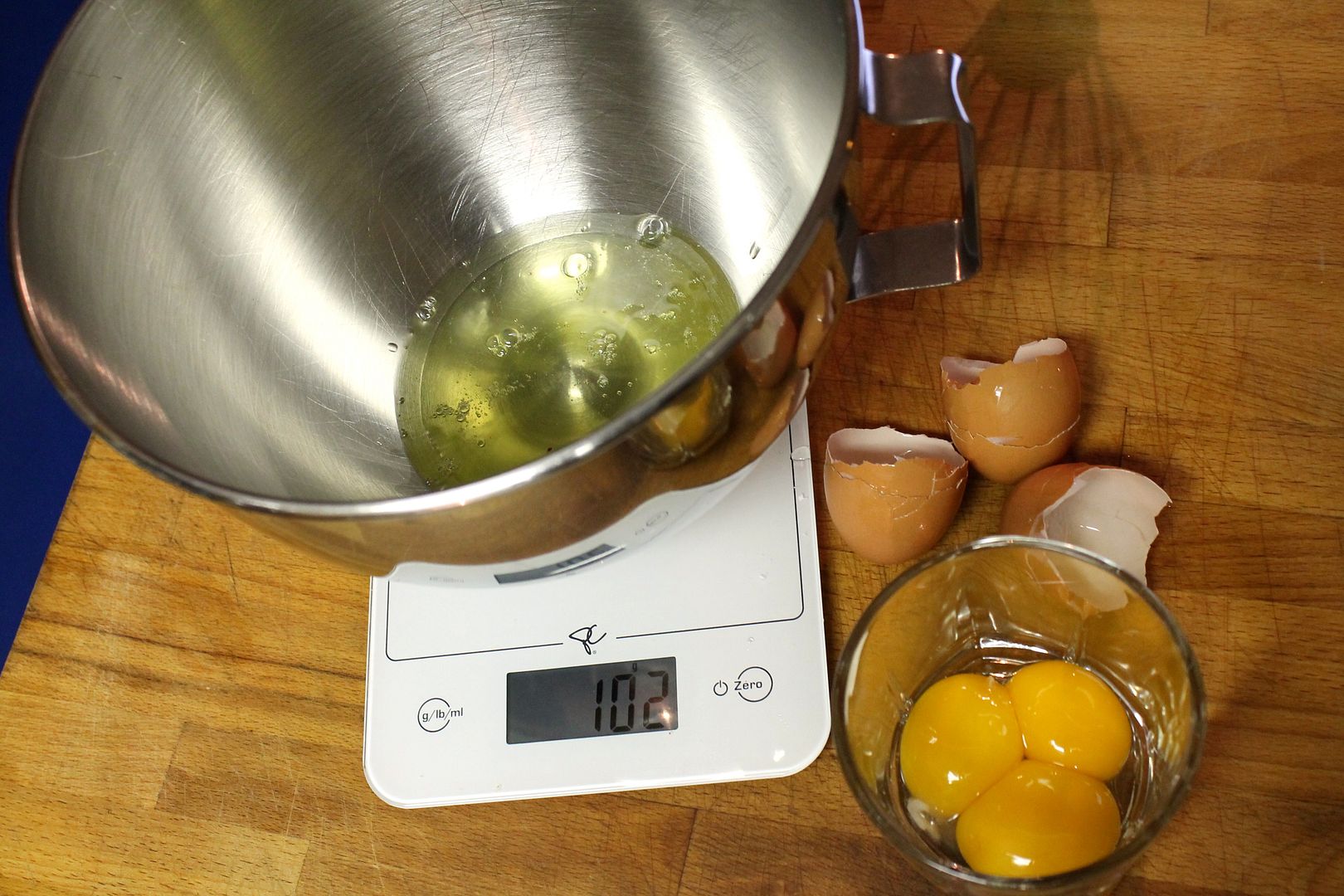 Very gradually add in 51 g granulated sugar, letting the sugar mix in before adding more.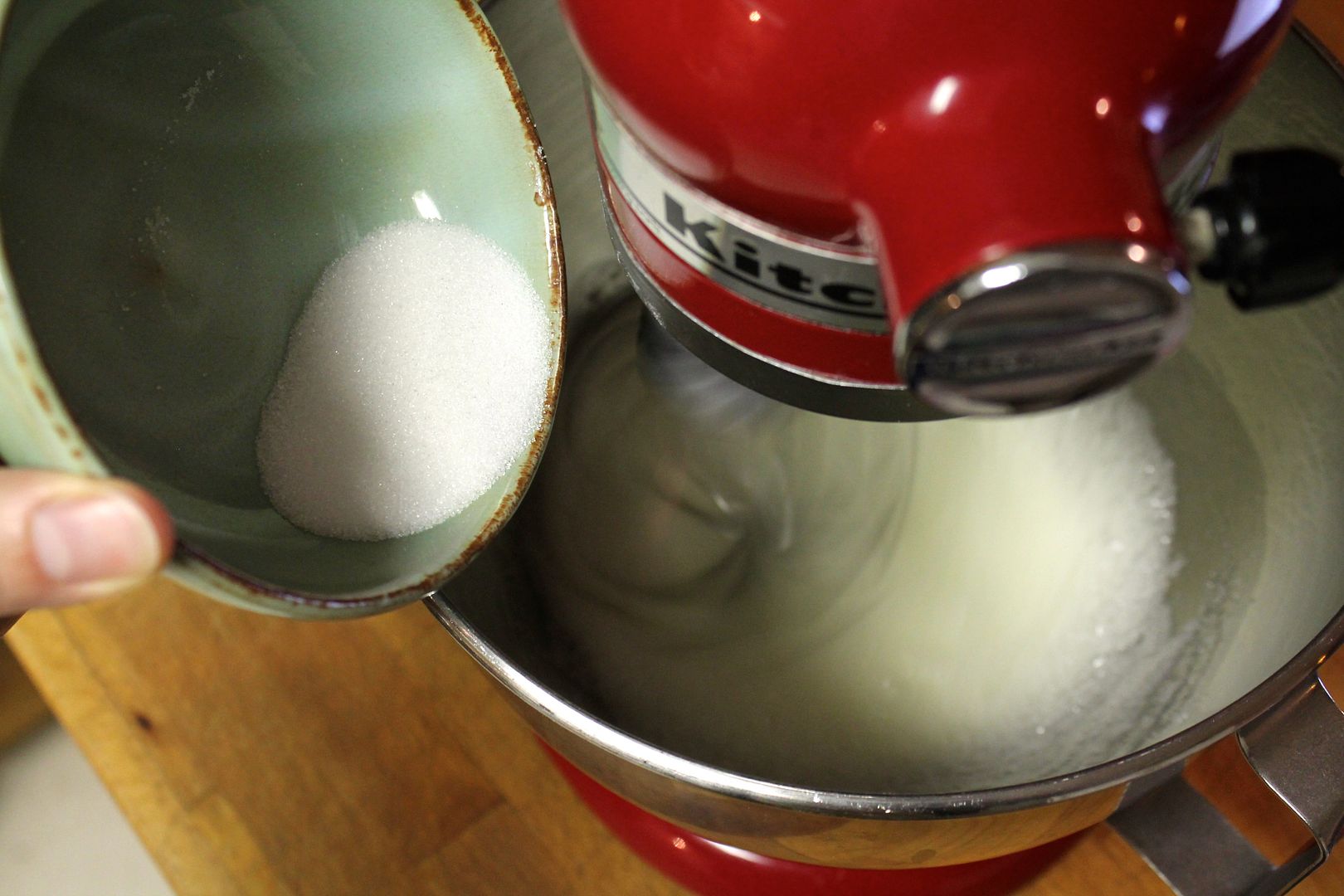 Keep beating until a firm-peaked meringue forms.
Add half of the almond mixture to the meringue.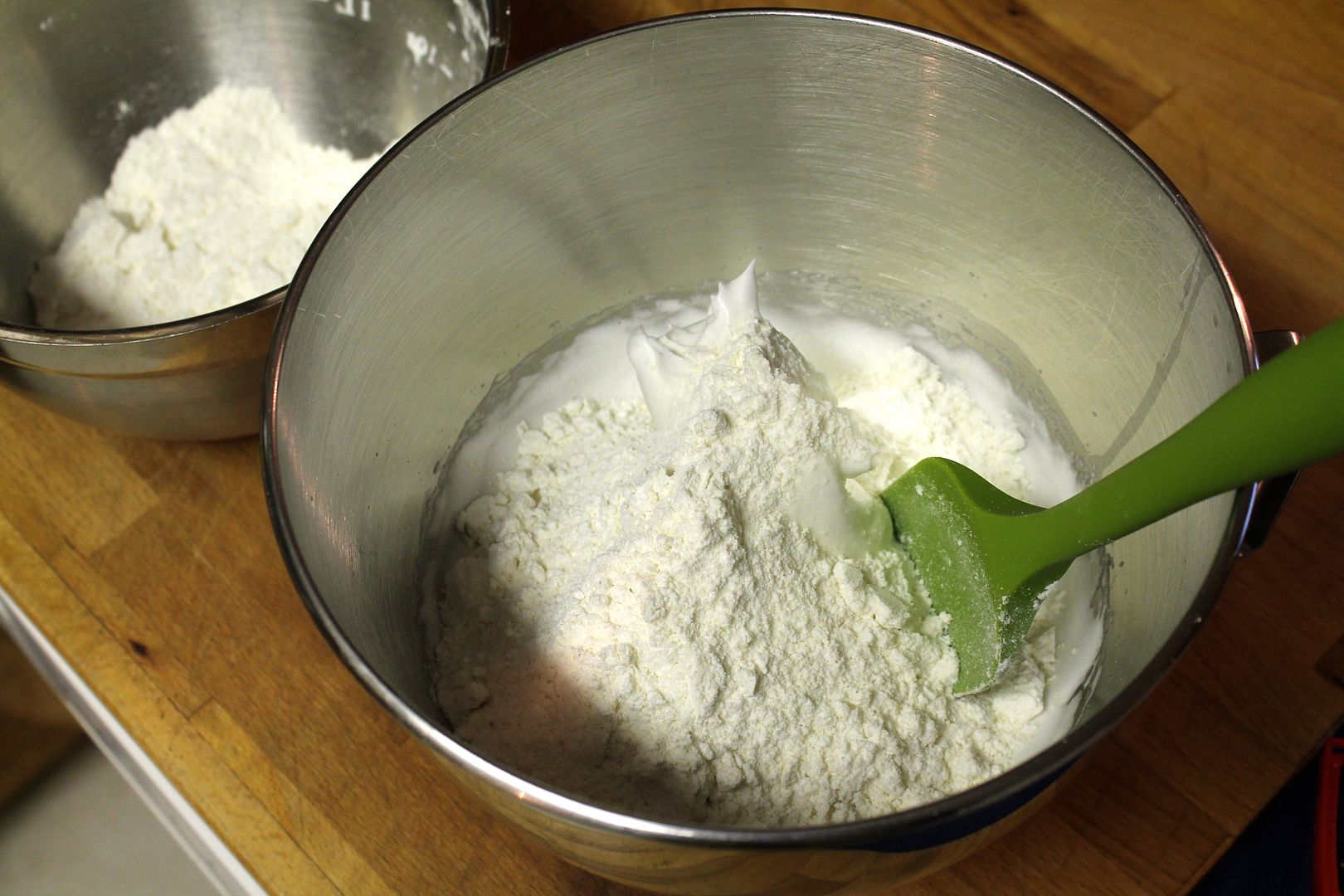 With a spatula, fold in the almond mixture vigorously with about 15 strokes, breaking down the meringue so that is is not so puffy.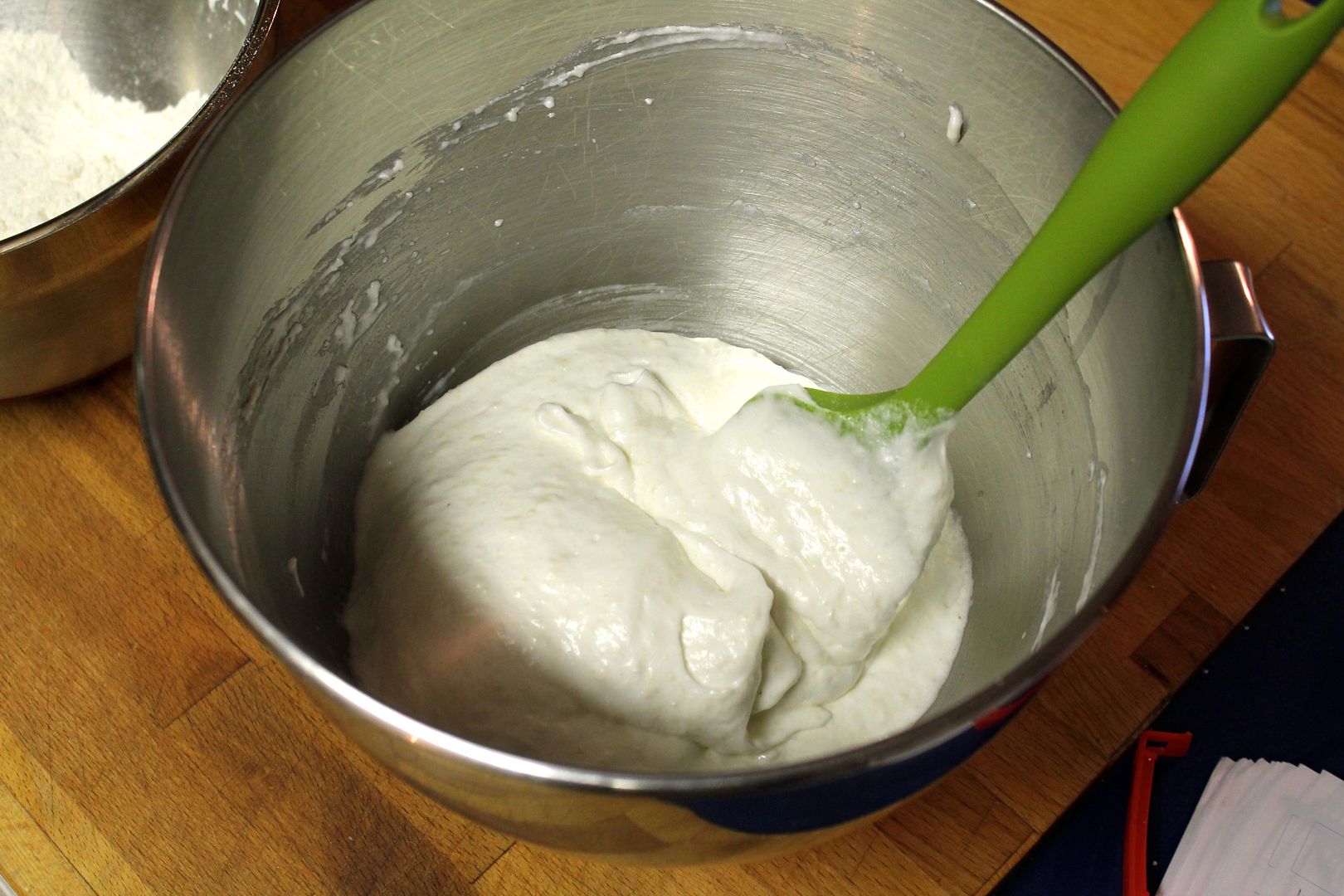 Add half of the remaining almond mixture and fold in again, using about 10-15 strokes, until the mixture is just combined. Add the remaining almond mixture and fold again, 10-15 strokes, until just combined. The mixture should fall from the spatula in long, thick ribbons and the surface of the mixture should smooth out within 30 seconds.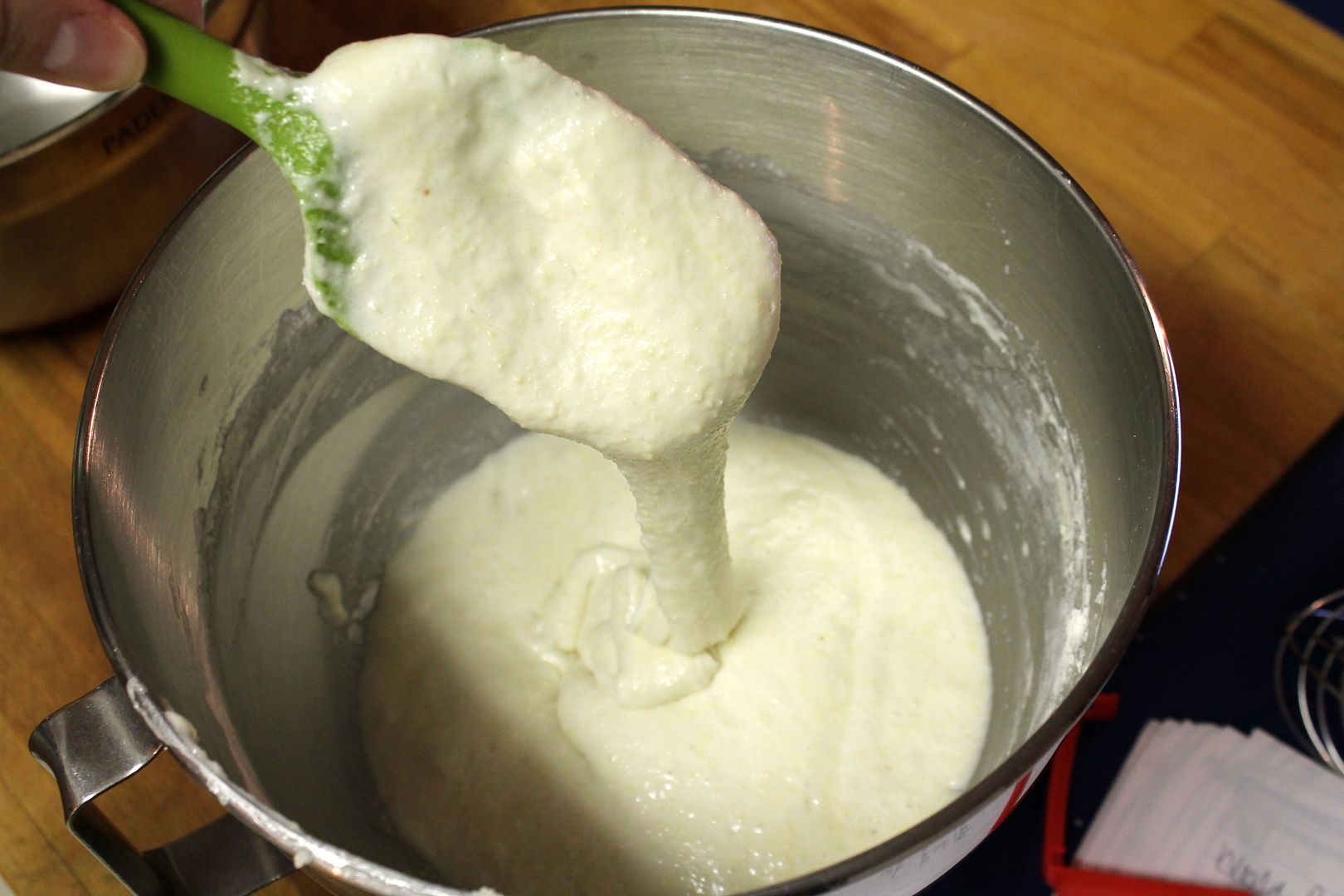 Scoop the mixture into a large piping bag fitted with a large round tip and pipe onto baking sheets lined with parchment paper. If using a template, make sure you pull it out from underneath the parchment paper before baking. If you are not using a template, aim for circles about the size of quarters.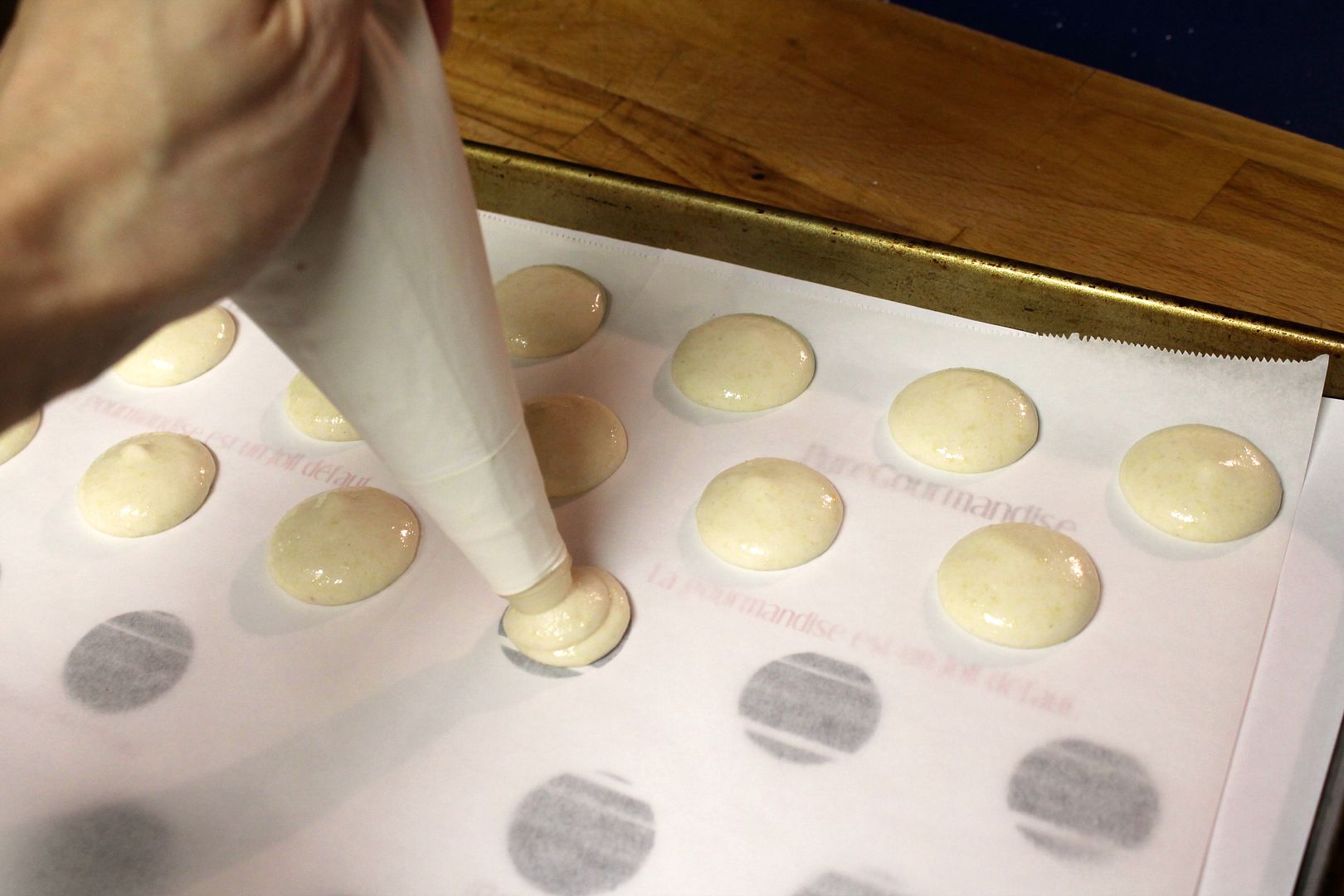 Lift the baking sheet up and keeping it perfectly level, firmly bang it down on the counter 3 or 4 times to dislodge any large air bubbles. Set the piped shells aside to dry for 30-60 minutes, until the shells are no longer sticky to the touch.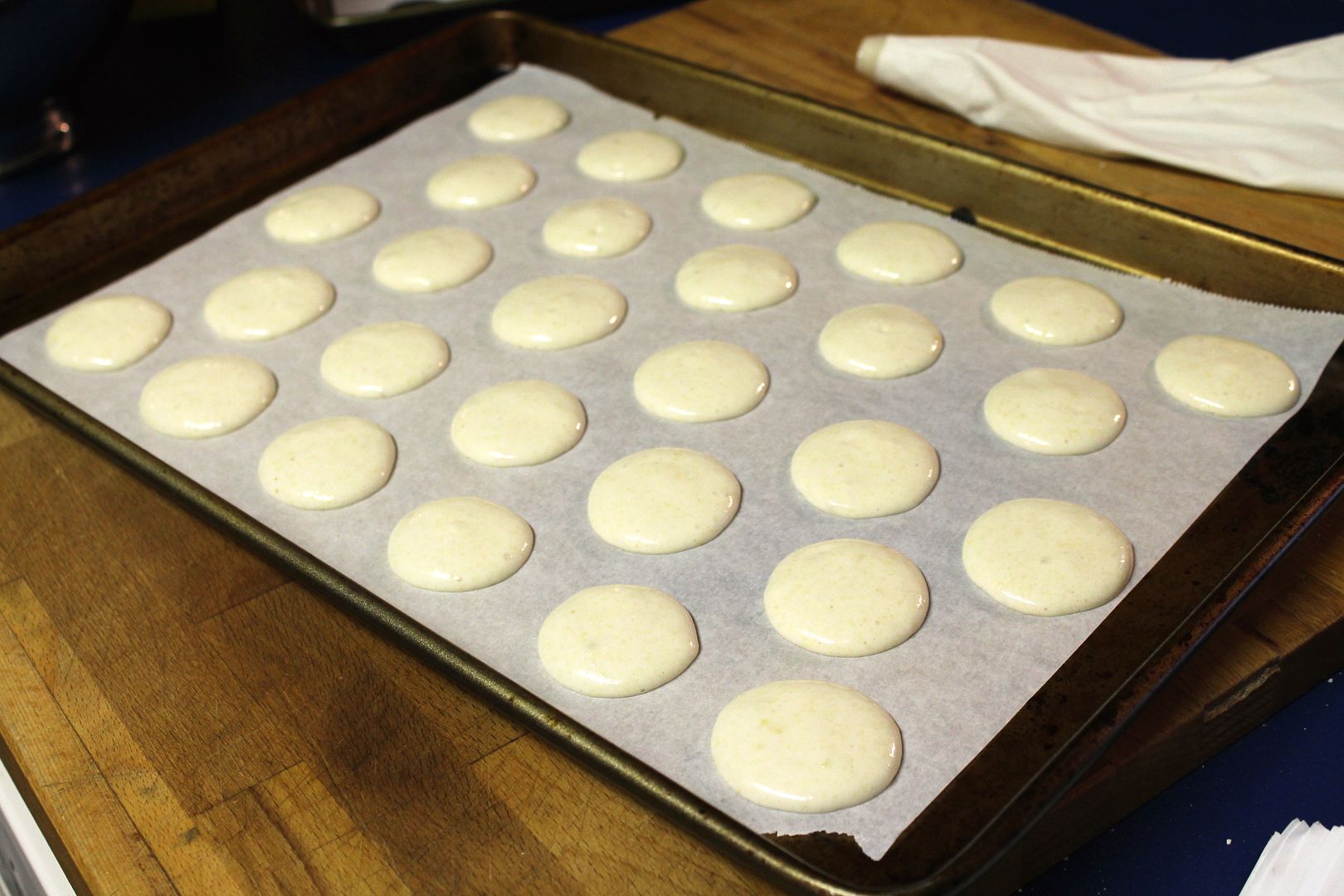 Bake the shells in a preheated 300˚F (275˚F convection) oven for 10-12 minutes, until just golden. I had the most success when I baked these one sheet at a time in the upper third of the oven for 10 minutes, then rotated the pan and baked for another 2-3 minutes.
The shells should peel off the parchment paper when they are properly baked – if they do not, bake for another minute or so. Let the shells cool on the parchment paper before peeling off.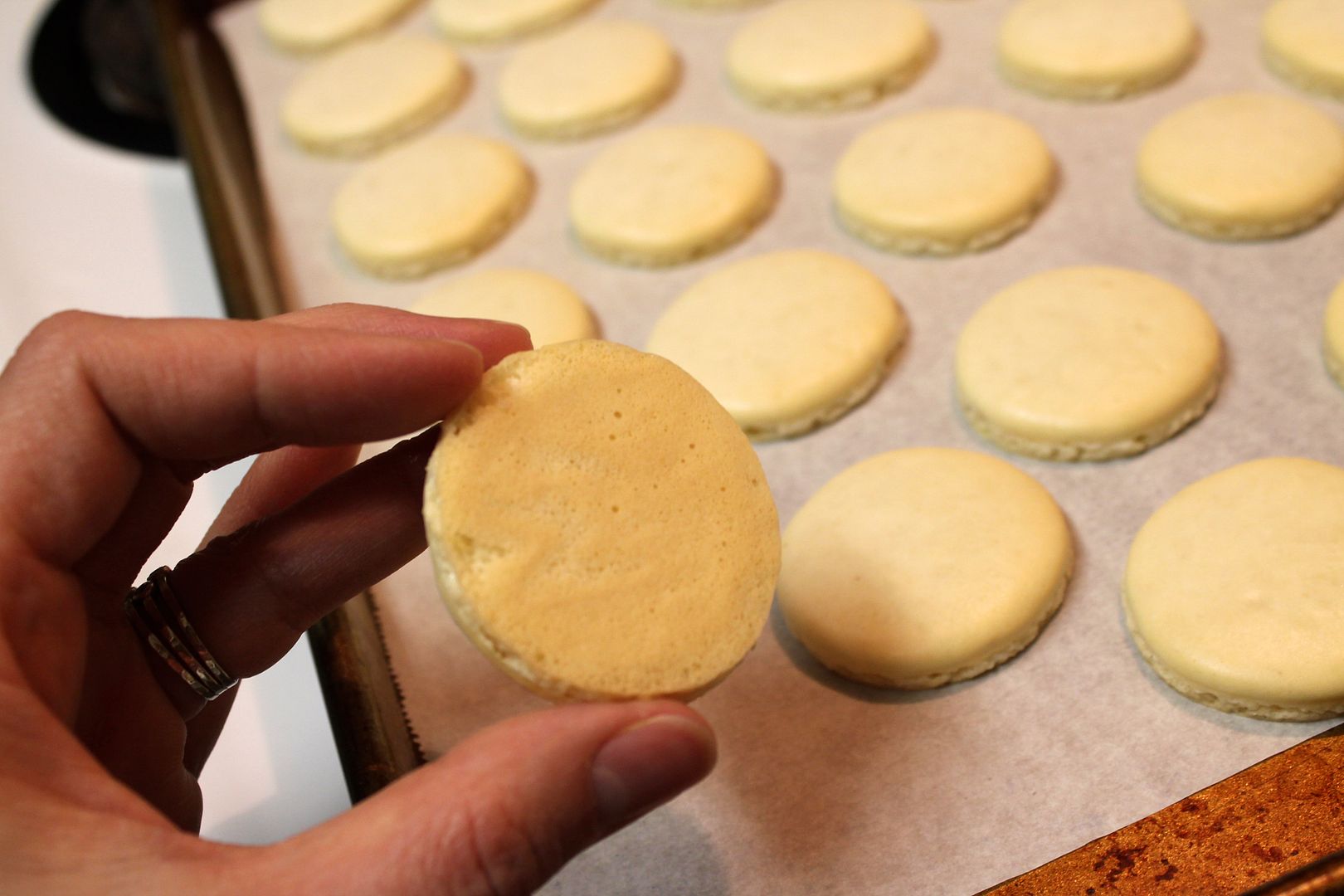 Store the unfilled shells in an airtight container between layer of waxed paper for up to 1 week at room temperature, or they can be frozen for up to 1 month.
Lemon Curd
In a large, non-reactive metal bowl, whisk together:
3 large egg yolks (saved from the macaron shells)
3 large eggs
1/2 cup granulated sugar
1/2 cup lemon juice
4 tsp finely grated lemon zest
generous 1/4 tsp Kosher salt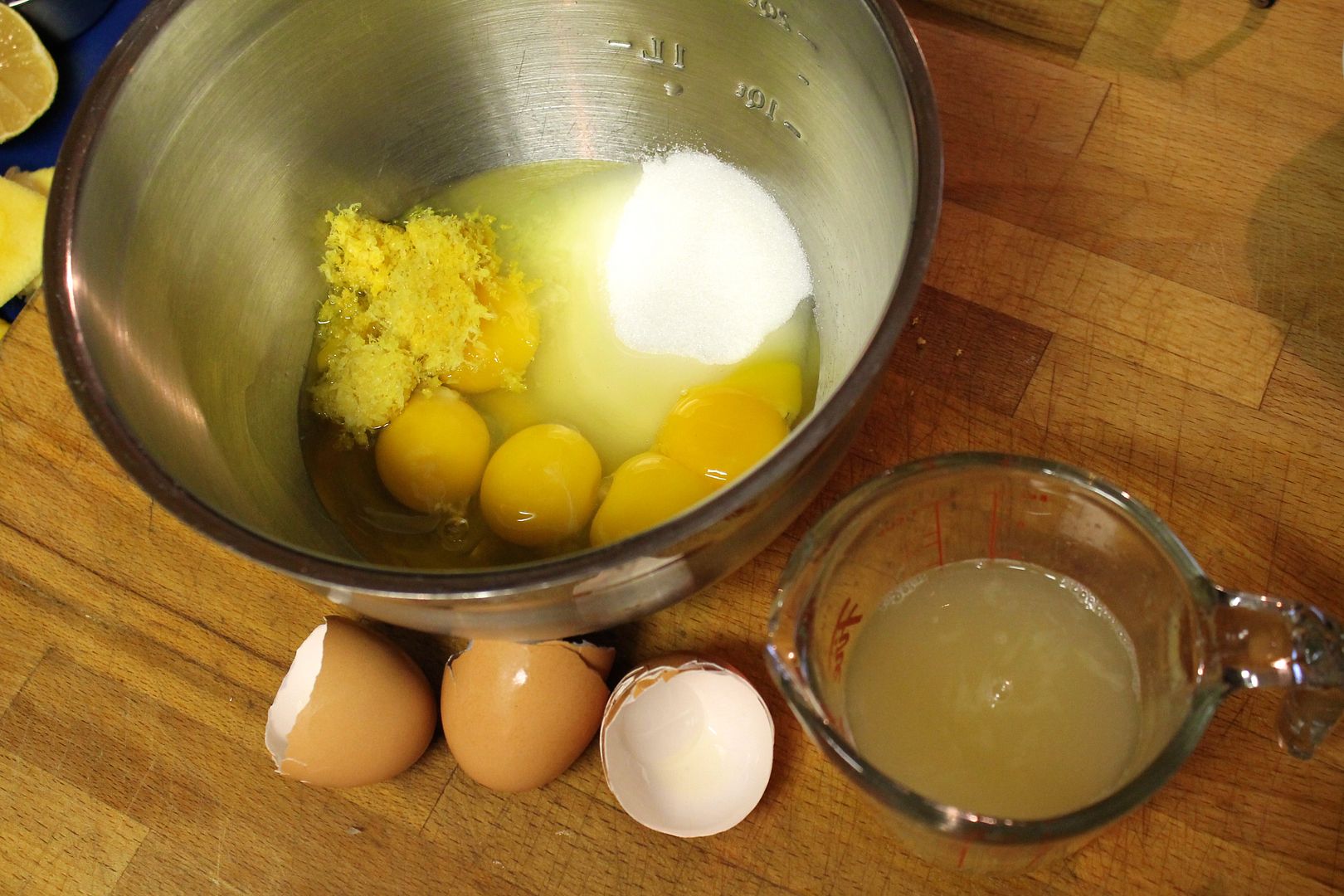 Place the bowl over a saucepan of simmering water à la baîn marie and whisk constantly until the mixture thickens and registers 170-172˚F. It will go from foamy to fluffy. Do not let it boil. Remove the bowl from the heat.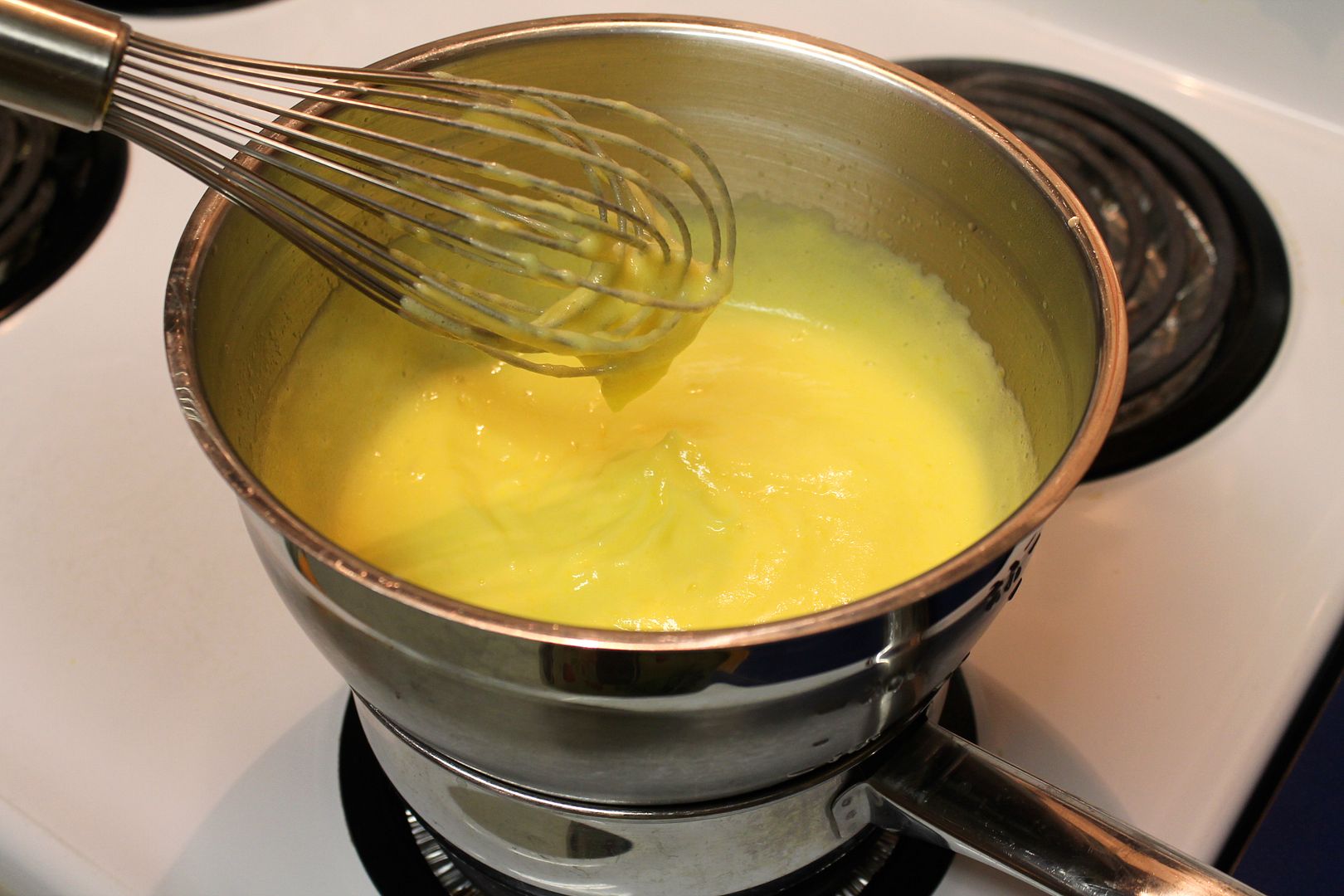 Cut 9 tbsp unsalted butter into cubes and whisk the cubes into the lemon curd 2-3 at a time, whisking until the butter is melted and combined before adding more.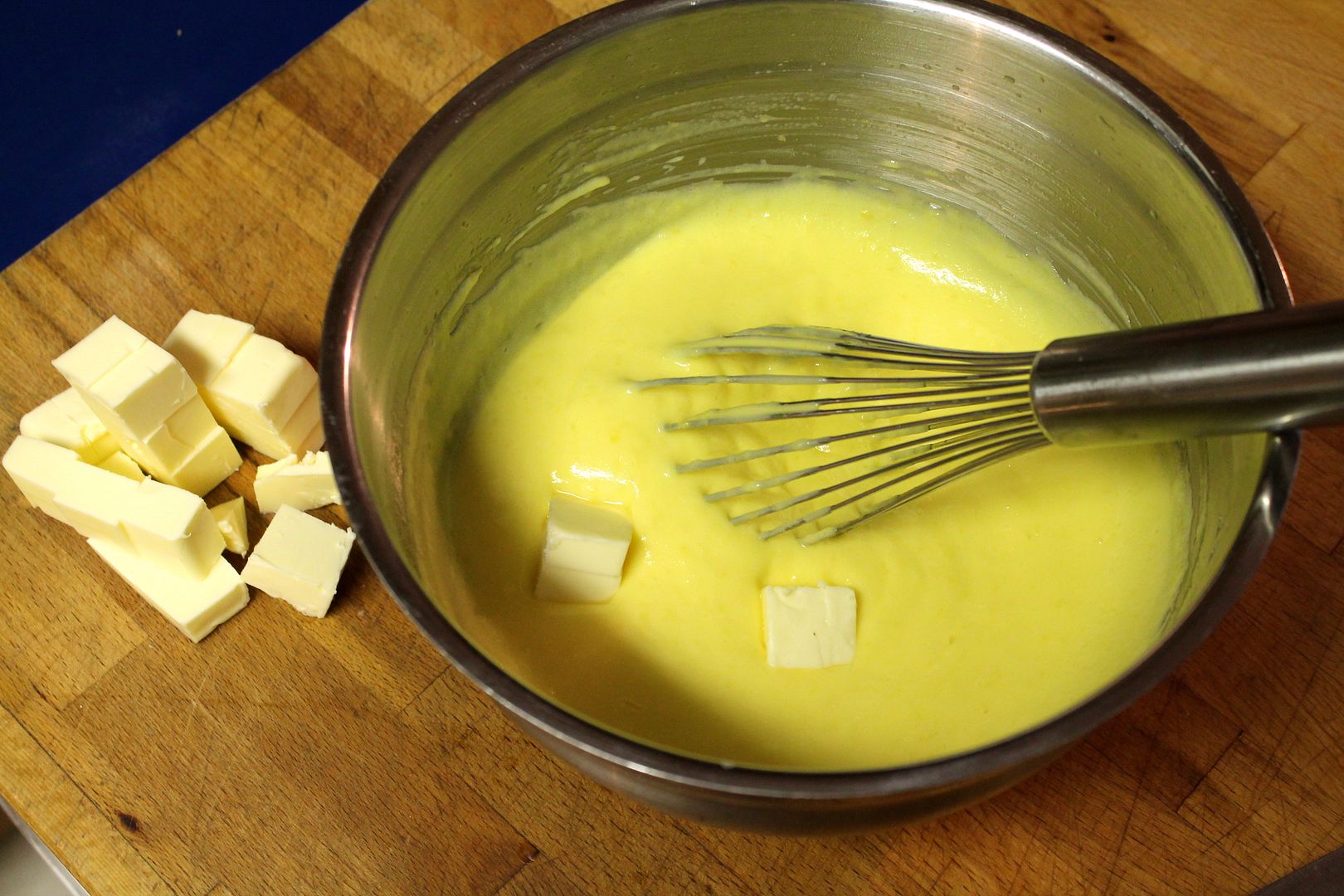 When all the butter is incorporated, press a piece of plastic wrap to the surface of the lemon curd.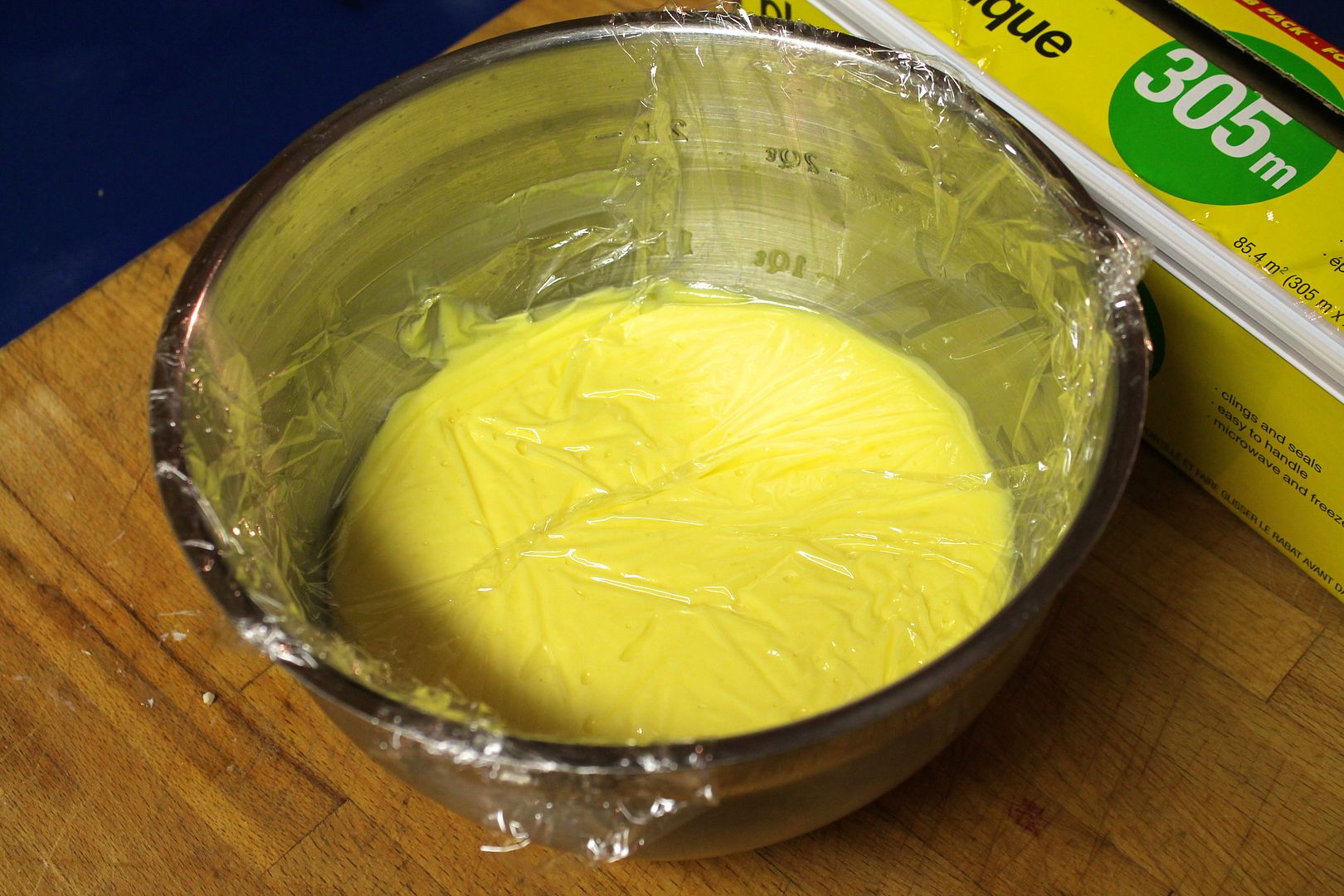 Refrigerate overnight, until completely cooled and thickened.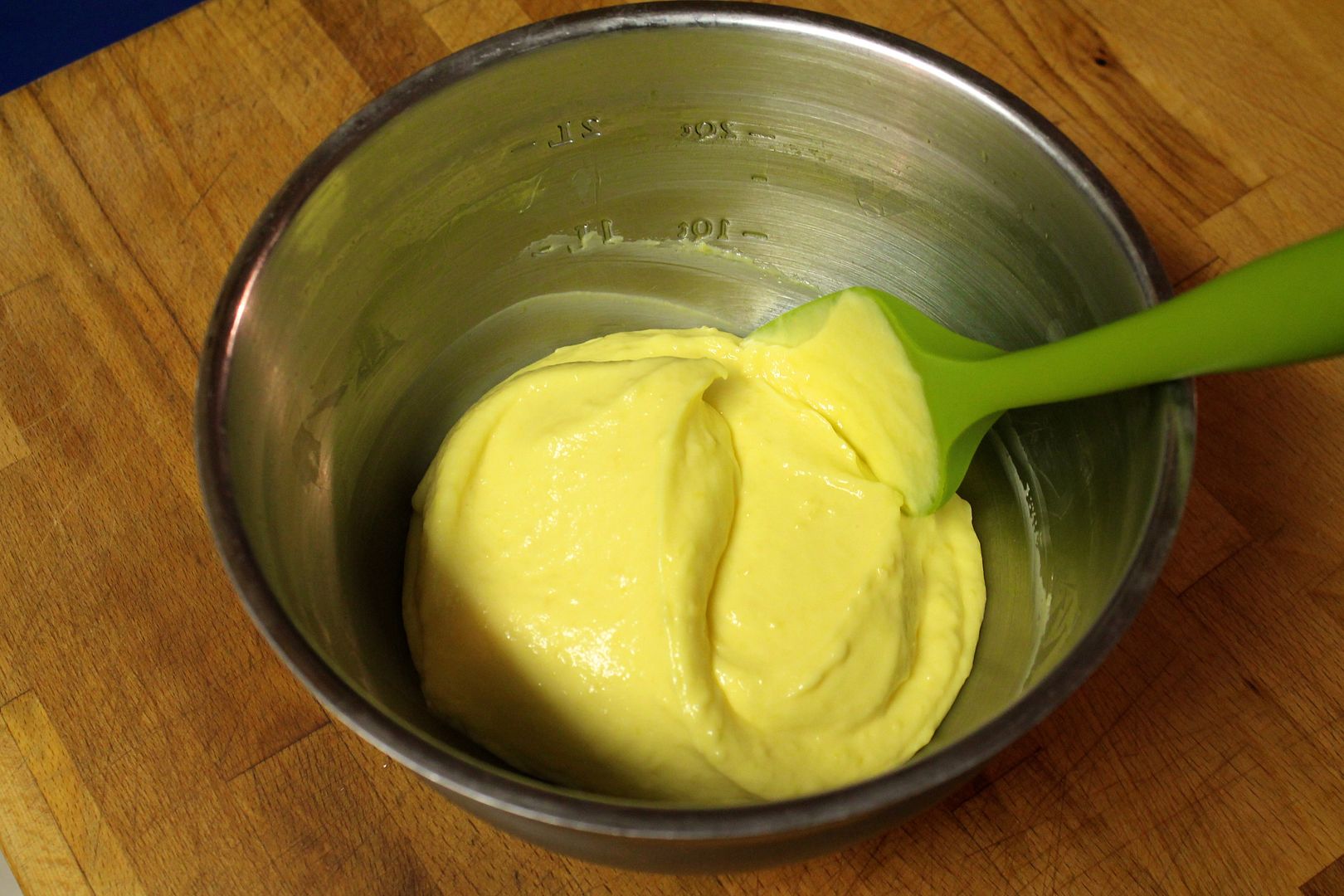 To assemble the macarons, spread or pipe a dollop of lemon curd on the flat side of a macaron shell.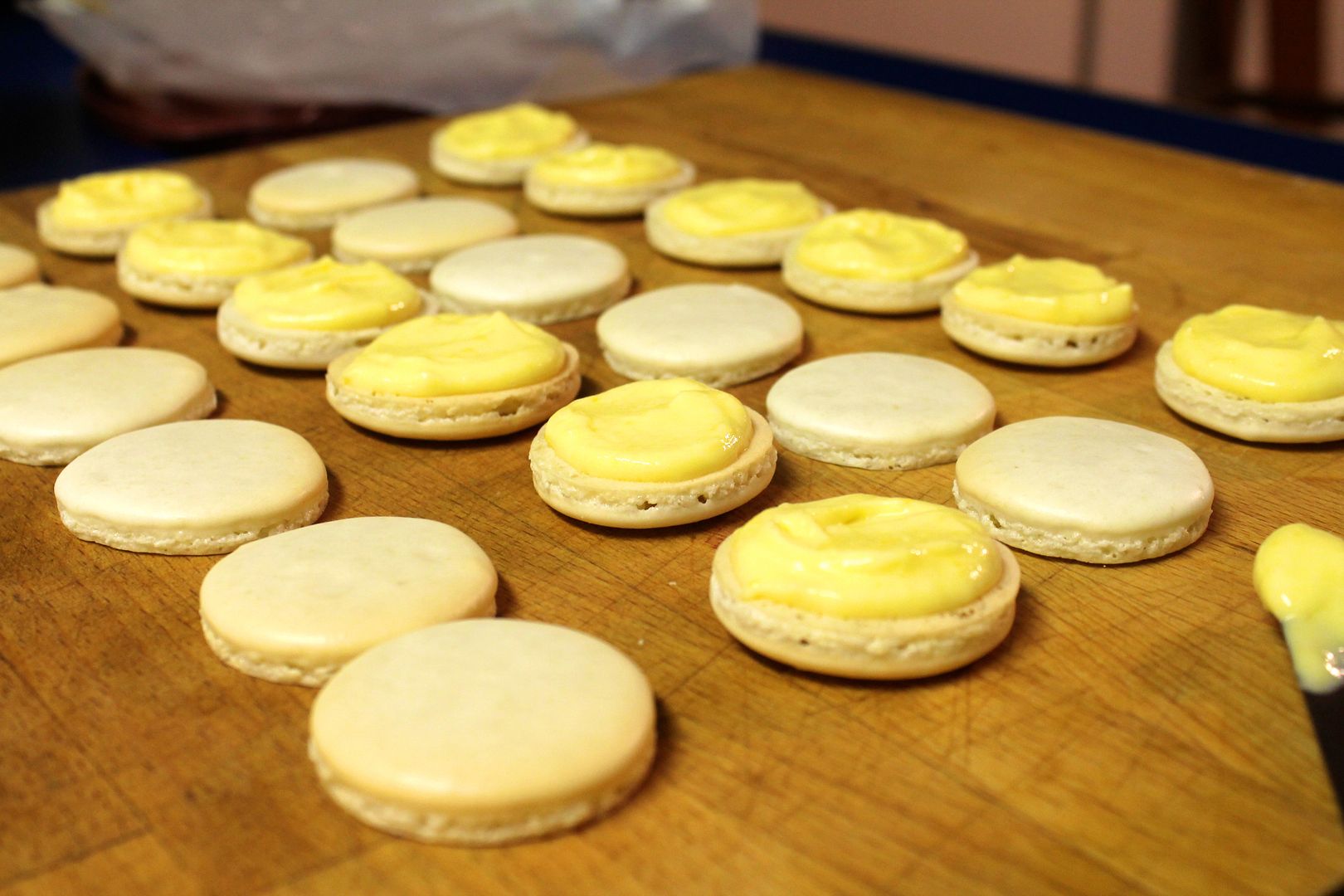 Sandwich with another shell and let them sit a few hours so the textures meld before serving. The assembled macarons should be eaten within a few hours or stored in an airtight container for maximum one day.