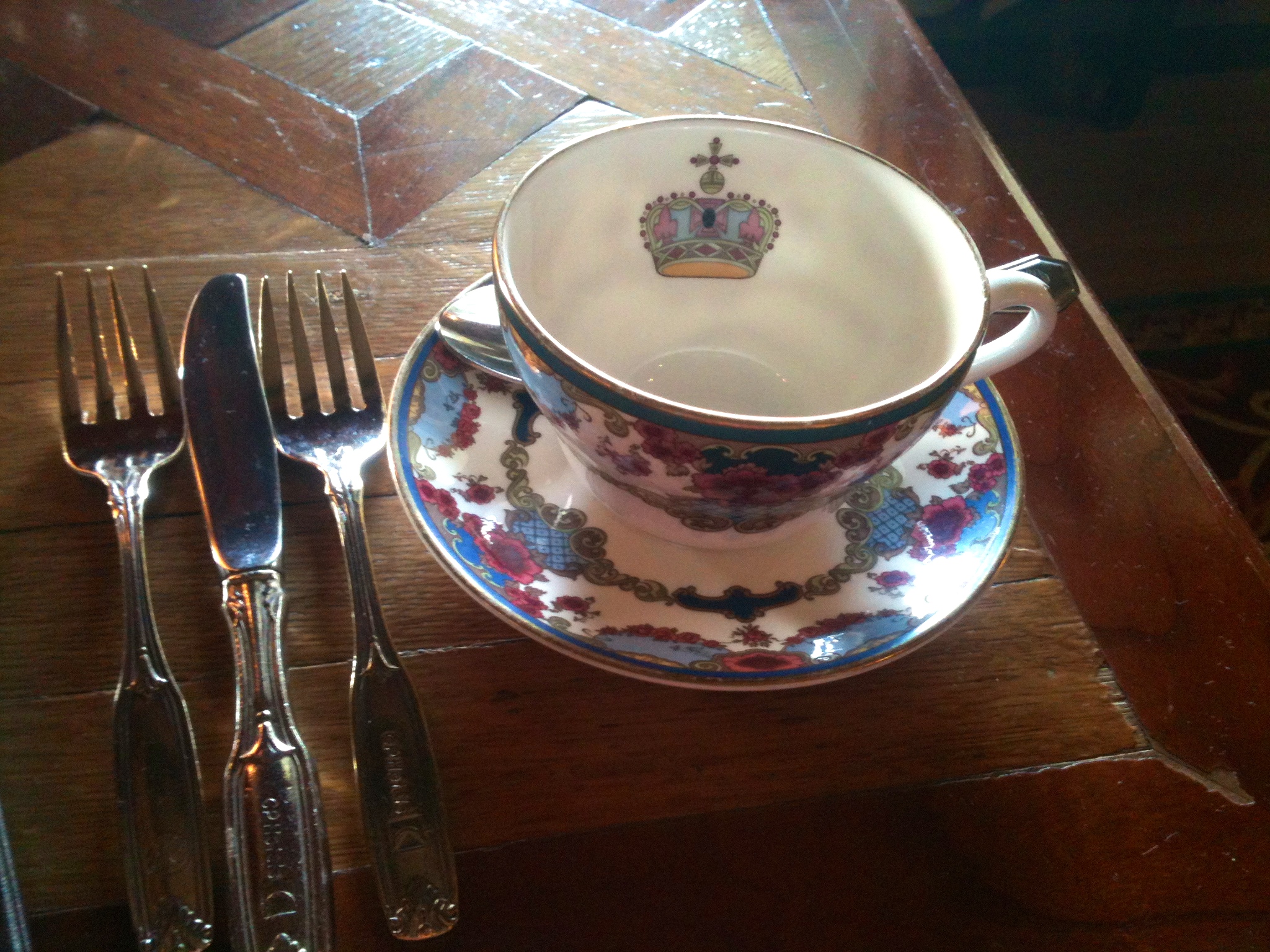 While my friend Lynette was living in China for six months, she made me promise that we would go out for tea as soon as was humanly possible when she came home at the of June. Conveniently this was right around the time of my birthday, so we made a date for a birthday tea party. Our usual spot is The White Heather Tea Room, but in the interest of being a thorough food blogger and adding another review to my tea parties category, we decided to visit Victoria's iconic Empress Hotel for their famed afternoon tea (the same afternoon tea that serves these scones). It had been years since either of us had been there, and I think the last time we'd been there together was Lynette's eighteenth birthday – over a decade ago! (Gah!) Even so, this was not a decision we made lightly, because in July at the height of tourist season is also when the price goes up. WAY up. But more on that later.
(At this point, I'd like to apologize for the photos – I forgot my real camera so these were all taken with my ancient iPhone. Also, there were so many people around that I was acutely aware of being "one of those foodie types who takes pictures of all her food instead of just eating it", so I snapped these quickly from where I was sitting (directly in front of a bright window) and as a result they're kind of glare-y from the head-on brightness.)
(Wait. I should just pretend I put a filter on them to make them look that way on purpose. Yeah, that's it. #nofilter #mycamerajustsucks)
There is no denying that going for tea at The Empress feels rather grand – it's a seriously beautiful hotel with a lot of history and a reputation for being a "time honoured tradition". It's got monogrammed china and elegant silver tea pots and silverware stamped with CP Rail, for gosh sakes. However, it has also become something of a gigantic tourist attraction, and it's hard to be "time honoured" and touristy at the same time. Reservations are highly recommended, and there's a good chance that ten other people will be lined up to claim their table in the bustling restaurant at the same time as you.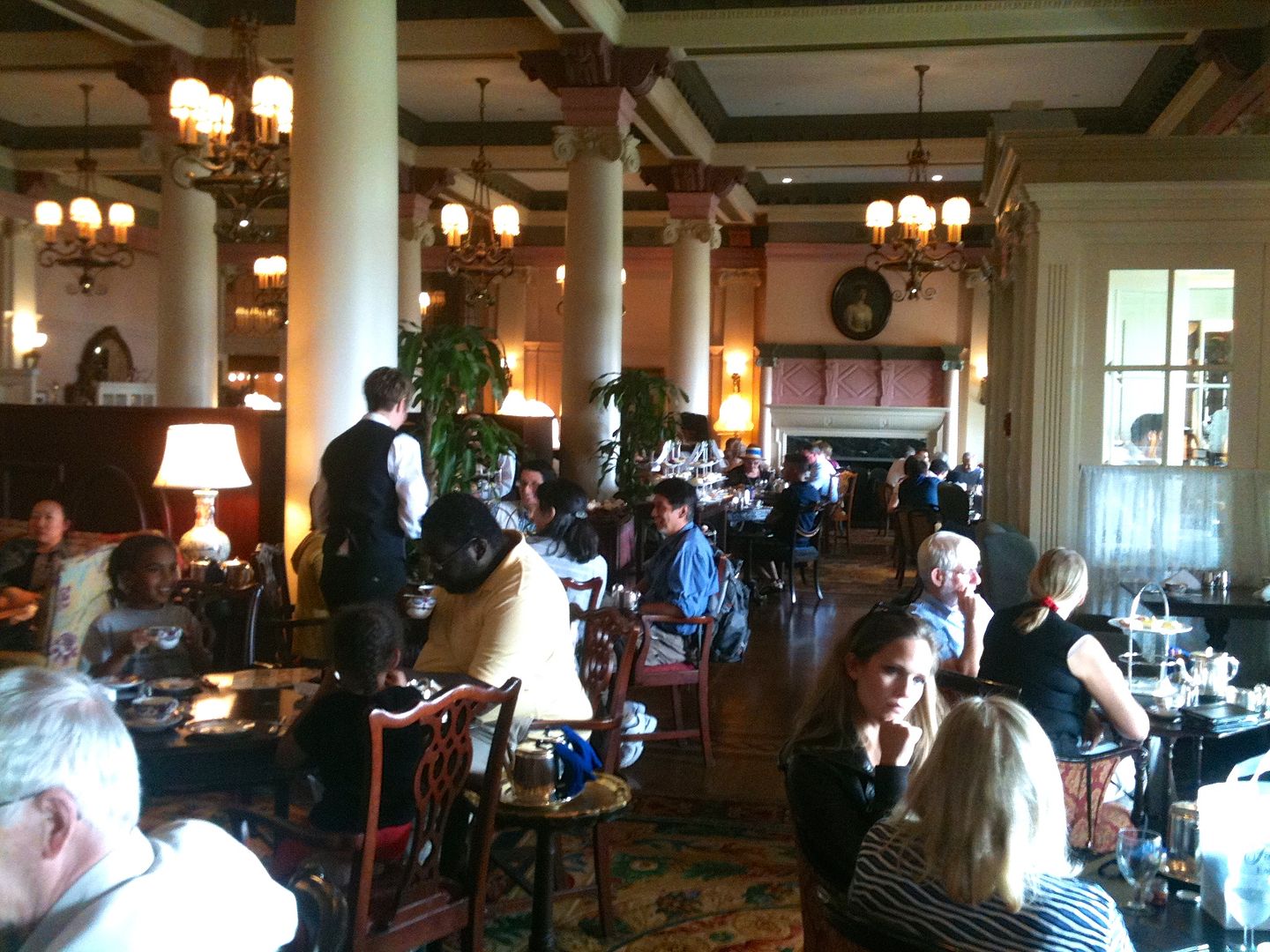 We were seated right away and given menus by our very efficient waiter, who reeled off a well-rehearsed speech about the different blends of teas to choose from. Practically before we decided what kind of tea we wanted, our "first course" of strawberries and Empress cream had arrived. At this point I realized something: as fancy as it was, this afternoon tea was less of a ritual or tradition and more of an assembly line. We were there for one thing and one thing only – Afternoon Tea at The Empress – and they already had it ready, before we had even arrived. As in, they literally had a giant screened-off staging area in the middle of the restaurant with dozens of fully-prepped tea trays being carted out to patrons moments after they sat down. What struck me was that there was not even any pretense of a choice or perfunctory perusing of the menu to make an order – it was just about getting as many people in and out as possible. But whatever – there were dainty teacups to sip from and tiny sandwiches to scoff, so I didn't dwell on it.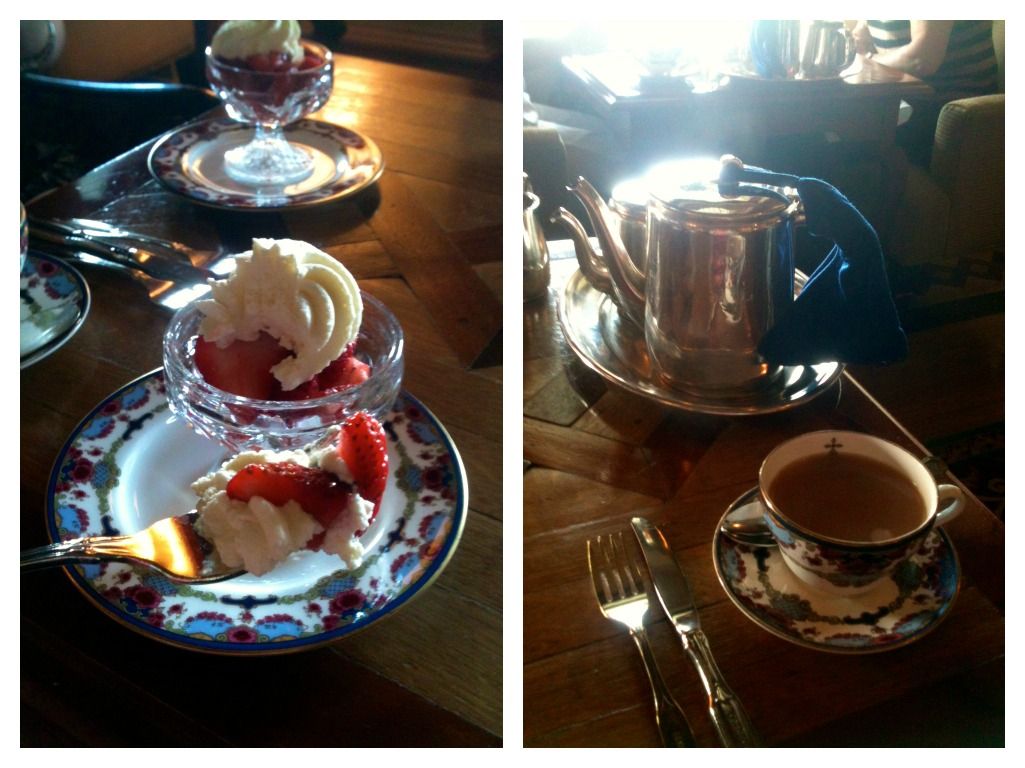 Our three-tiered tea tray had an assortment of sandwiches on the bottom, delicious scones in the middle, and tiny sweet bites on the top.
The sandwiches consisted of a smoked salmon and dill cream cheese pinwheel on rye, smoked ham with tarragon mustard, an egg salad croissant, cucumber and ginger mascarpone, and Moroccan spiced "Coronation Chicken" on marbled rye. The fillings were a little sparse – the cucumber in the cucumber and ginger sandwich was sliced so thinly I barely knew it was there – but overall the sandwiches were yummy and I did quite enjoy the Moroccan spiced chicken.
The raisin scones were delicious (just like homemade!) and served, just as I remember, with tiny individual pots of strawberry jam and lots of thick cream. Very good.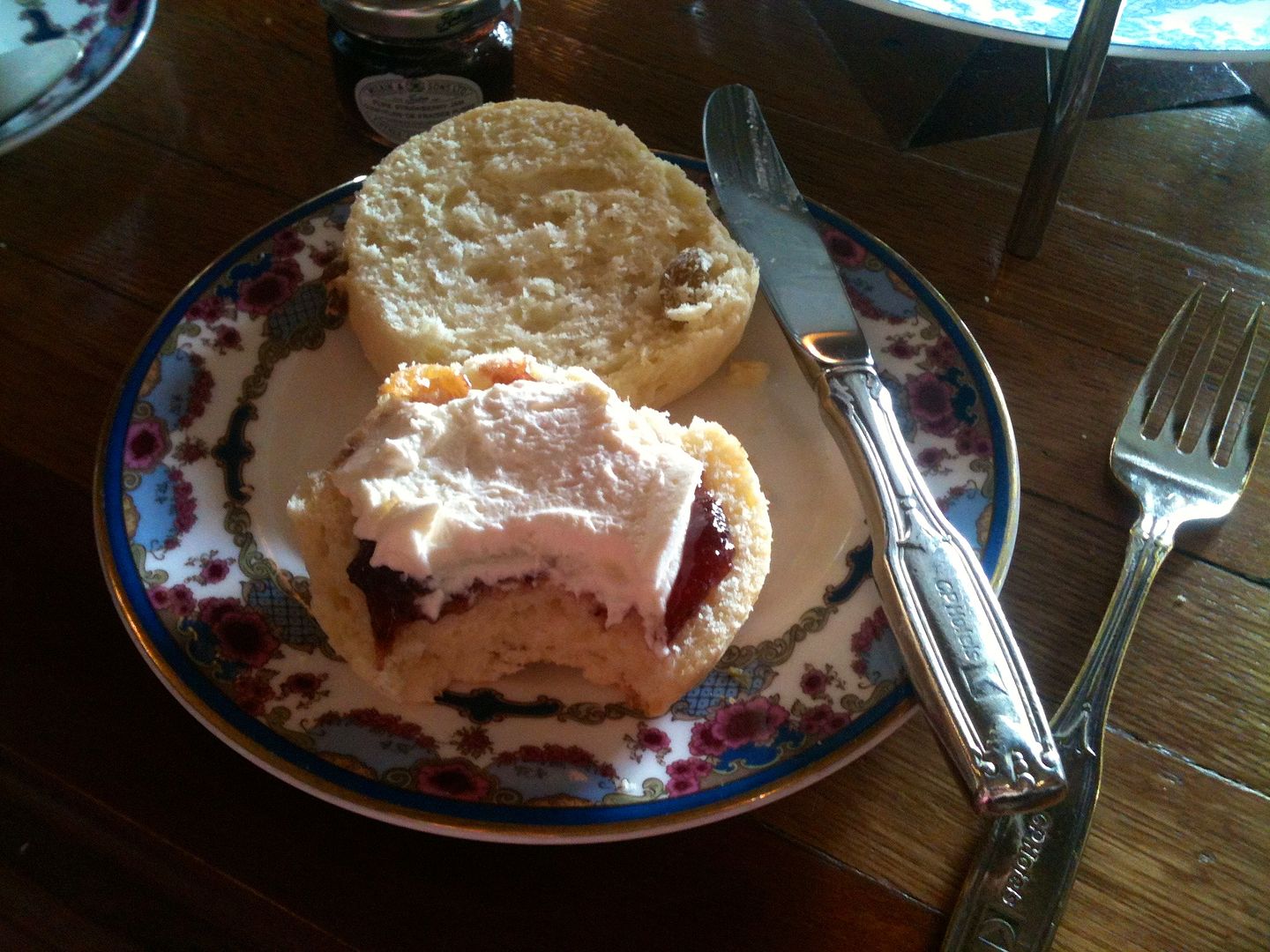 The desserts, which I always look forward to, included pistachio raspberry dacquoise, tropical fruit lamingtons, tiny chocolate cups of Earl Grey mascarpone, chocolate tarts, and citrus vanilla shortbread. The lamington, flavoured with lemon and rolled in coconut, was really good, but I found everything else to be either too sweet and/or too gooey.
Then came our complimentary boxes of tea along with the hefty bill – $60 each! Of course, we knew it was coming and had chosen to visit during the high season, but we were sort of laughing at ourselves in disbelief for having paid that much.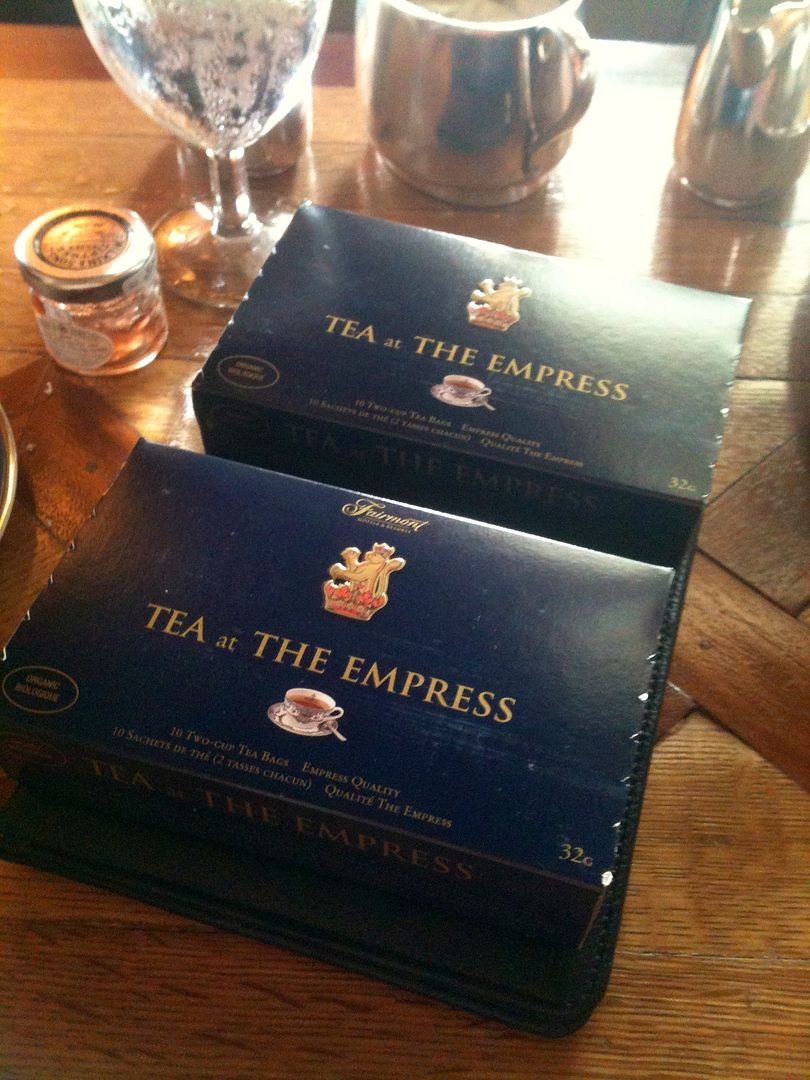 None of this is to say that we didn't have a lovely time. We did, absolutely. It's hard not to enjoy yourself when you're having a tea party in a beautiful room with this view: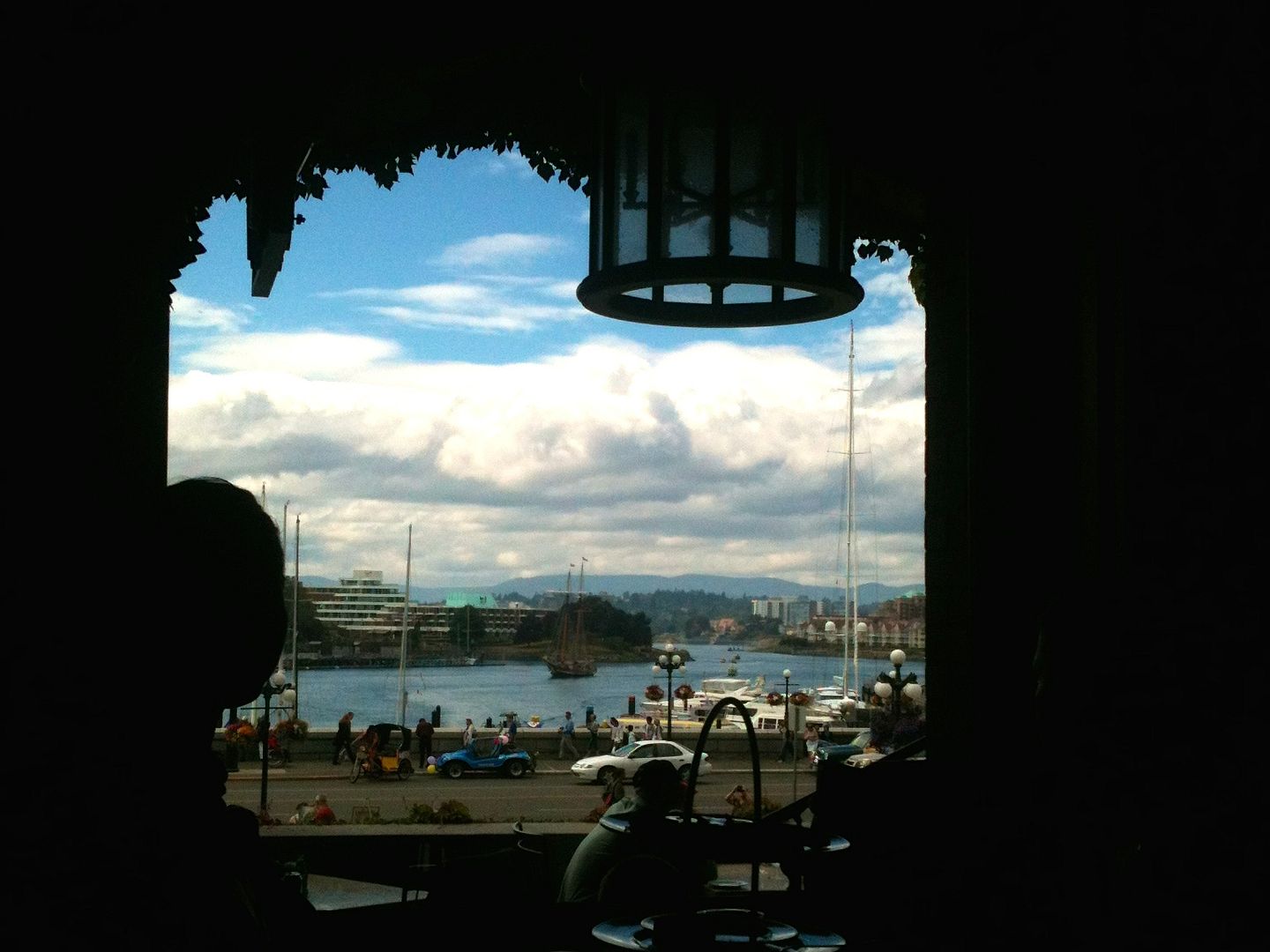 However, I was disappointed in how pre-packaged the experience was. Again, we kind of knew what we were getting into by coming during the tourist season, but I still hoped that it would retain some sense of authenticity. Instead, it felt a bit too contrived and, to be perfectly frank, like a tourist trap. When you are charging $60 a head, it should be pretty special! So, based on food, experience, and price, I give Afternoon Tea at The Empress an overall rating of three teaspoons out of five. I have lots of fond memories of tea at The Empress, and this visit will be another one, but I think it will be a while before I can justify going back.