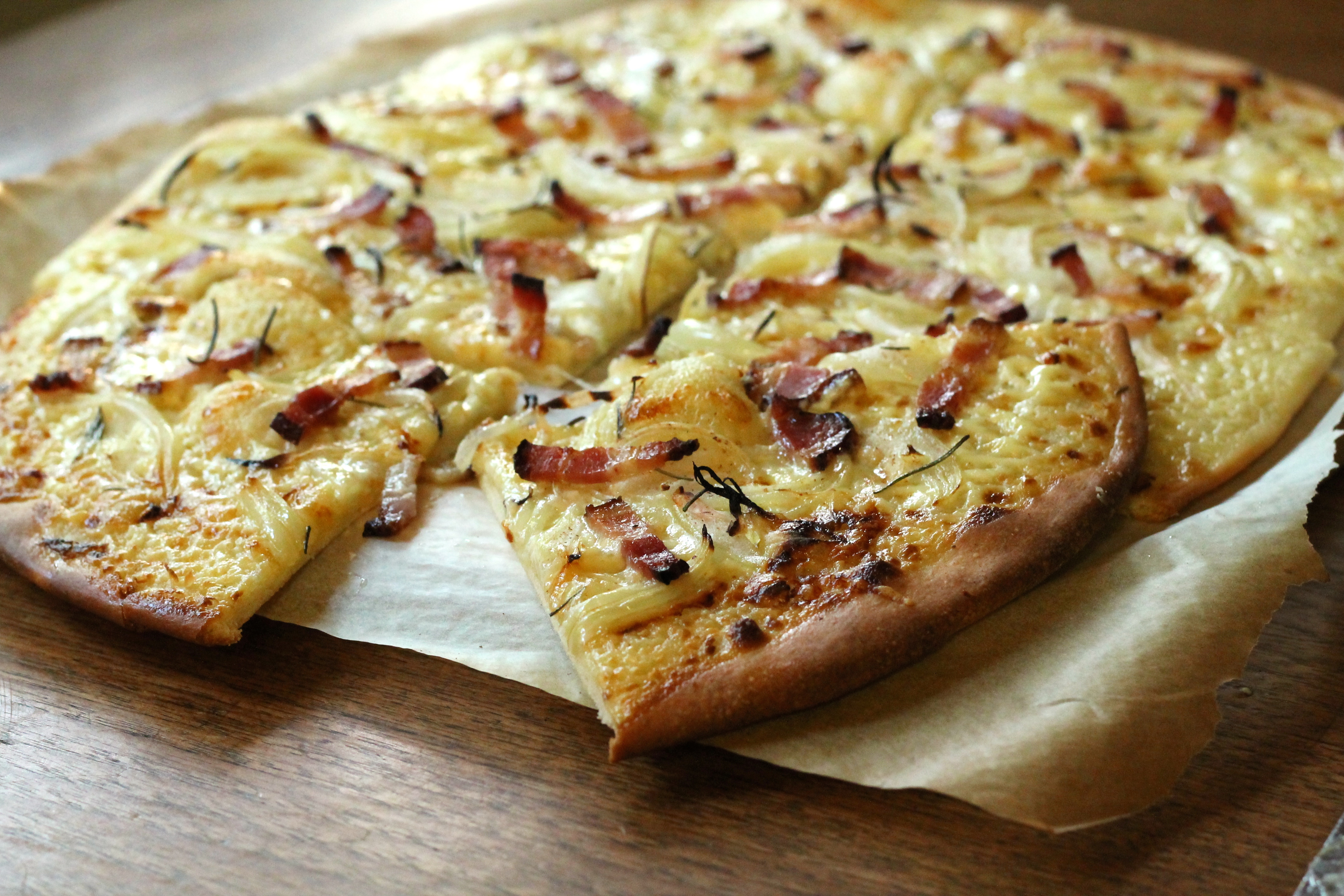 Tarte flambée, also known as flammekueche in Alsatian or flammekuchen in German, is a regional specialty of Alsace in the eastern-most corner of France bordering Germany and Switzerland. It is essentially a pizza topped with bacon and thinly sliced onions, and as such is totally something I can get behind. I first came across it at a local bakery/vineyard – I can't actually remember if we tried it, but it stuck in my mind nonetheless, and soon after when I saw a recipe for tarte flambée appear on the Homesick Texan blog (with jalapenos added to Texan-ify it) I knew that I would eventually be making it myself.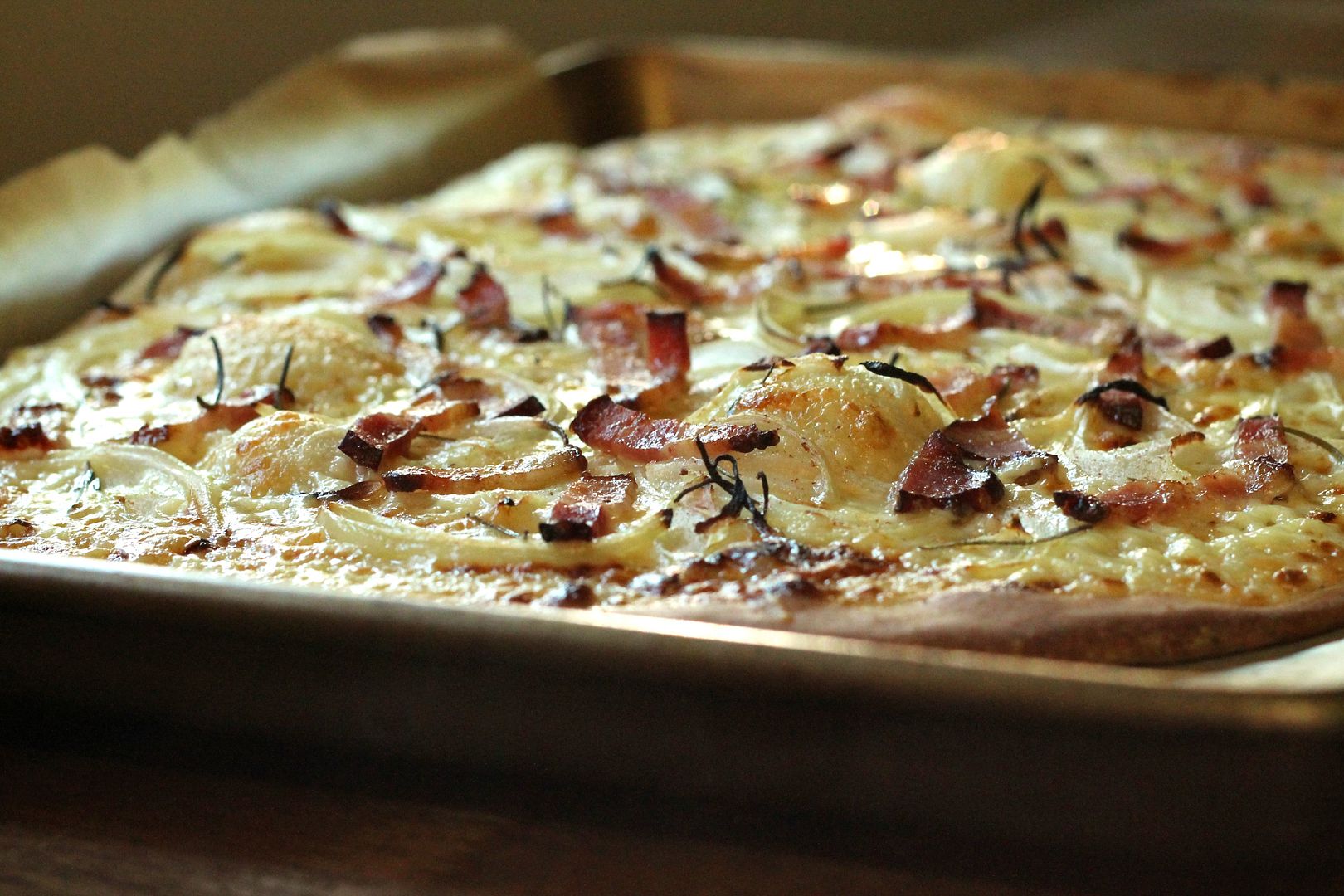 I forgot about it for a while, but then recently, for whatever reason, tarte flambée was all I could think about. As usual, I scoured the internet for the "best" recipe, but ended up back at the one on Homesick Texan, which comes from Luisa Weiss of The Wednesday Chef, who, being German, obviously knows more about German-influenced Alsatian cuisine than I do. Traditionally, the dough base is covered in fromage blanc, a fresh French cow's milk cheese that doesn't really have a Western equivalent. Luisa's recipe uses crème fraîche instead (which is so freaking delicious!), and I added a little bit of grated Gruyère cheese because it never hurts. Upon the recommendation of some of the many other recipes I read, I also added a grating of fresh nutmeg and a scattering of rosemary sprigs.
You can taste why this is a regional favorite: the bacon crisps up and the onions add a little bit of bite to contrast the rich bacon and cream. The dough base is a little bit dry on its own, but the crème fraîche adds moisture so that all together, it's a pretty wonderful thing. Definitely worth a try on your next "pizza" night!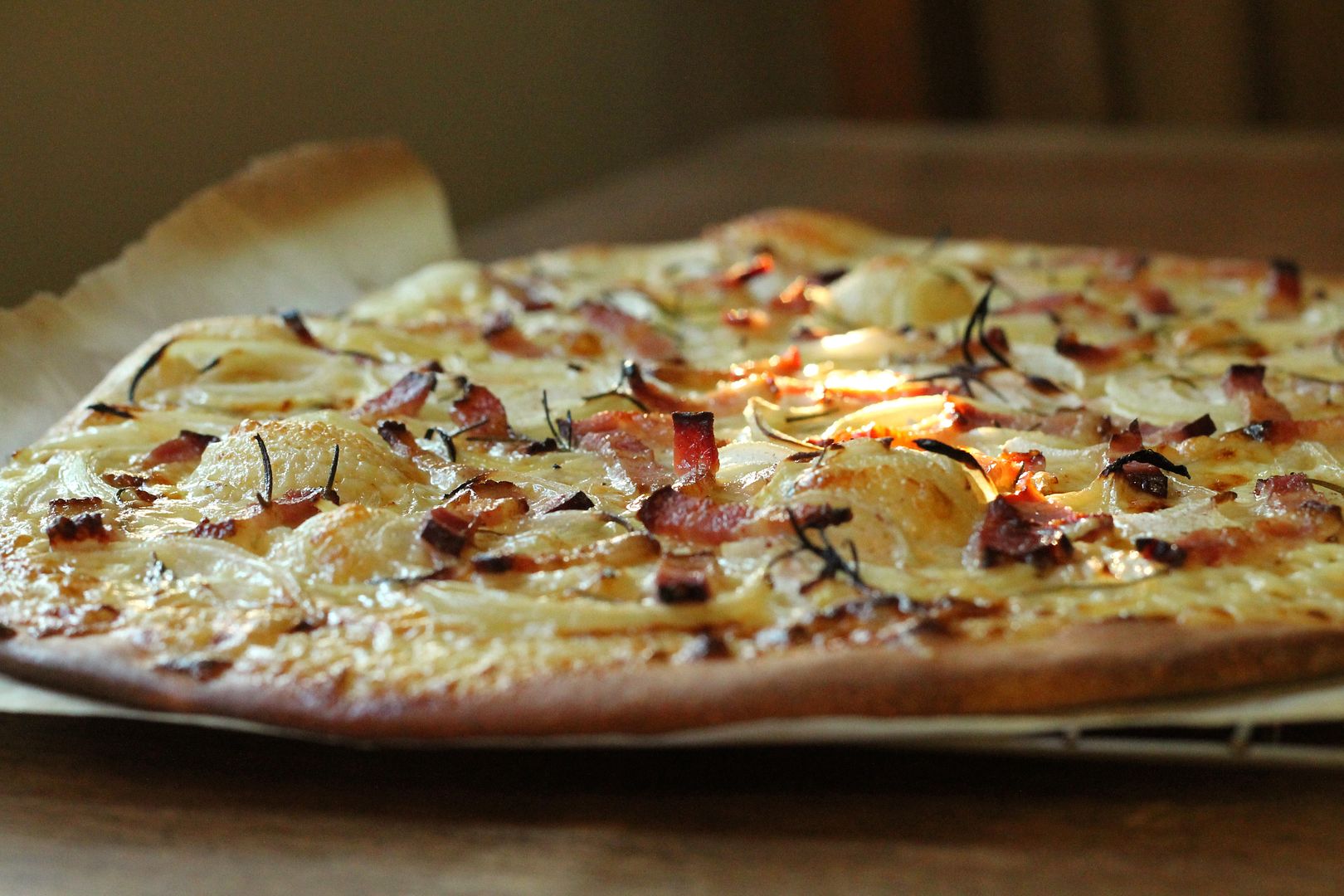 Tarte Flambée
Adapted from Luisa Weiss's book, "My Berlin Kitchen", via Homesick Texan. Makes 2 large flatbreads.
In a large bowl, combine:
3 cups all purpose flour
1 tsp instant yeast
2 tsp kosher salt
Add:
1 cup lukewarm water
2 tbsp olive oil
Stir until a ragged dough forms.
Turn the dough out onto a lightly floured surface and knead until it is smooth and elastic, about 5 minutes.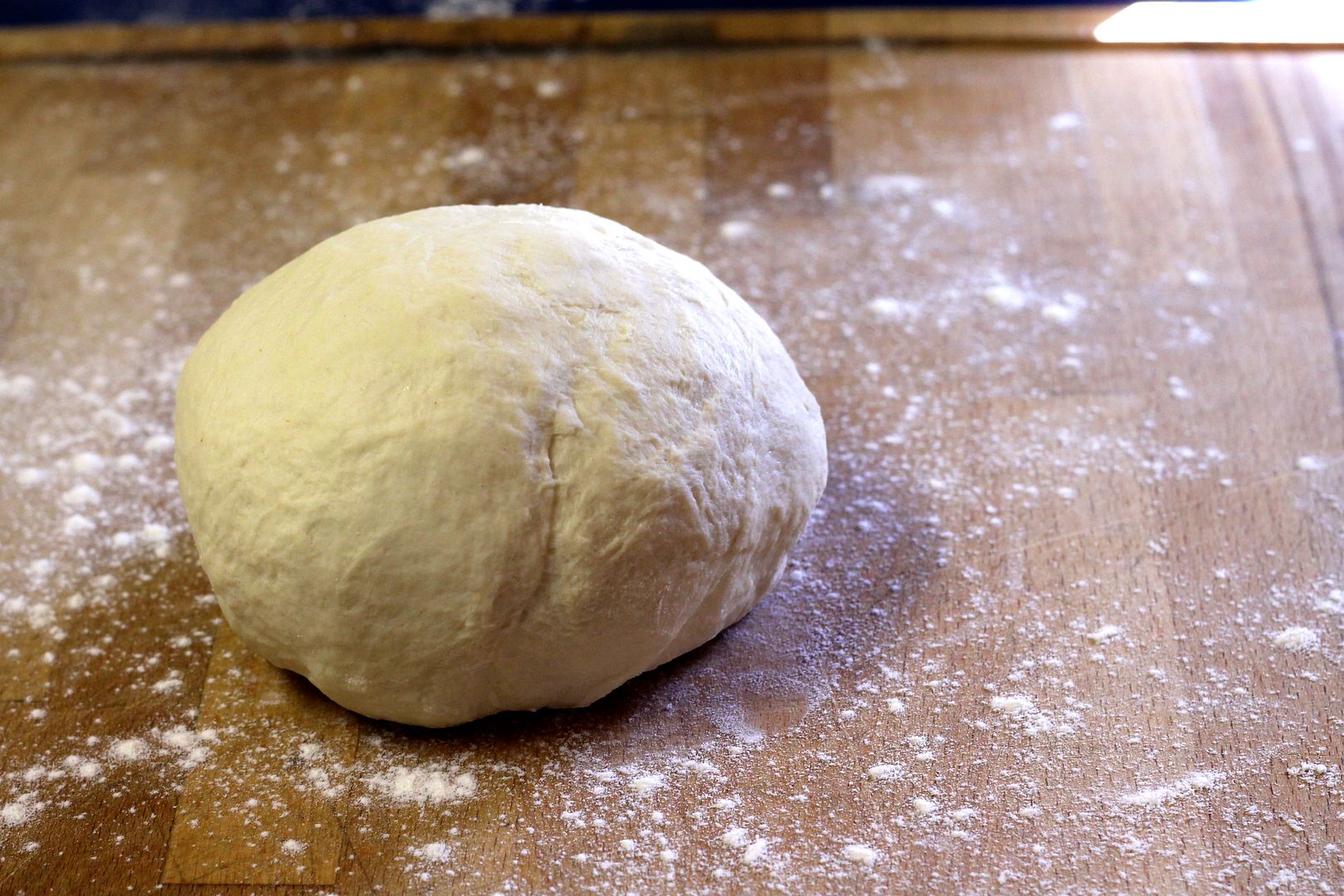 Place the dough in a lightly oiled bowl, cover with a tea towel…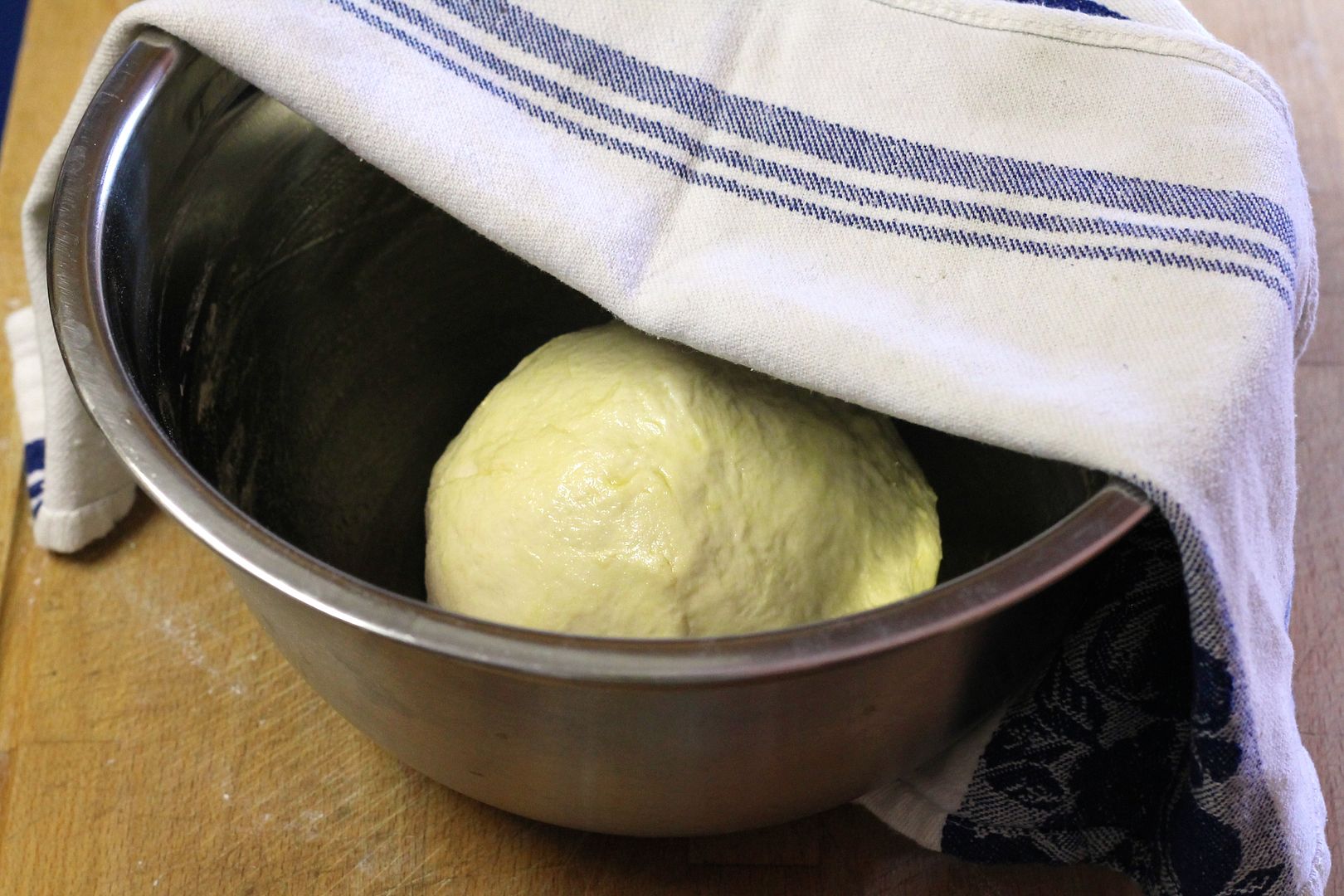 …and let rise in a warm place until doubled, about 1 hour. (I got impatient and didn't quite let mine double – it was still fine.)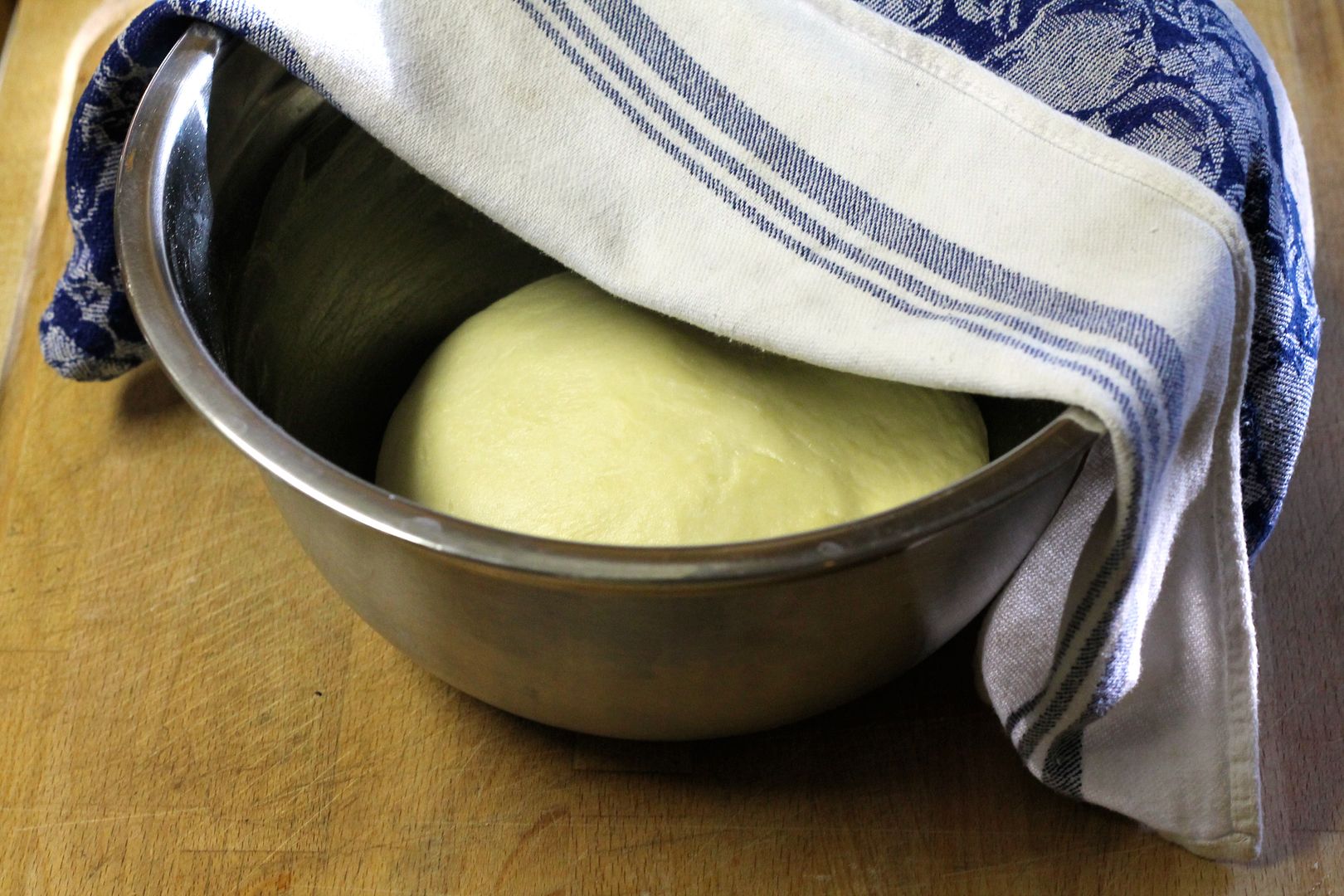 Preheat the oven to 500˚F (475˚F convection). You want it nice and hot, so let it preheat for about 30 minutes. While it preheats, prepare the toppings:
8 oz (1 cup) crème fraîche
2/3 cup grated Gruyère cheese
1 large yellow onion, sliced very thinly
6 oz (4 pieces) thick cut bacon, cut into lardons (1/4″ pieces)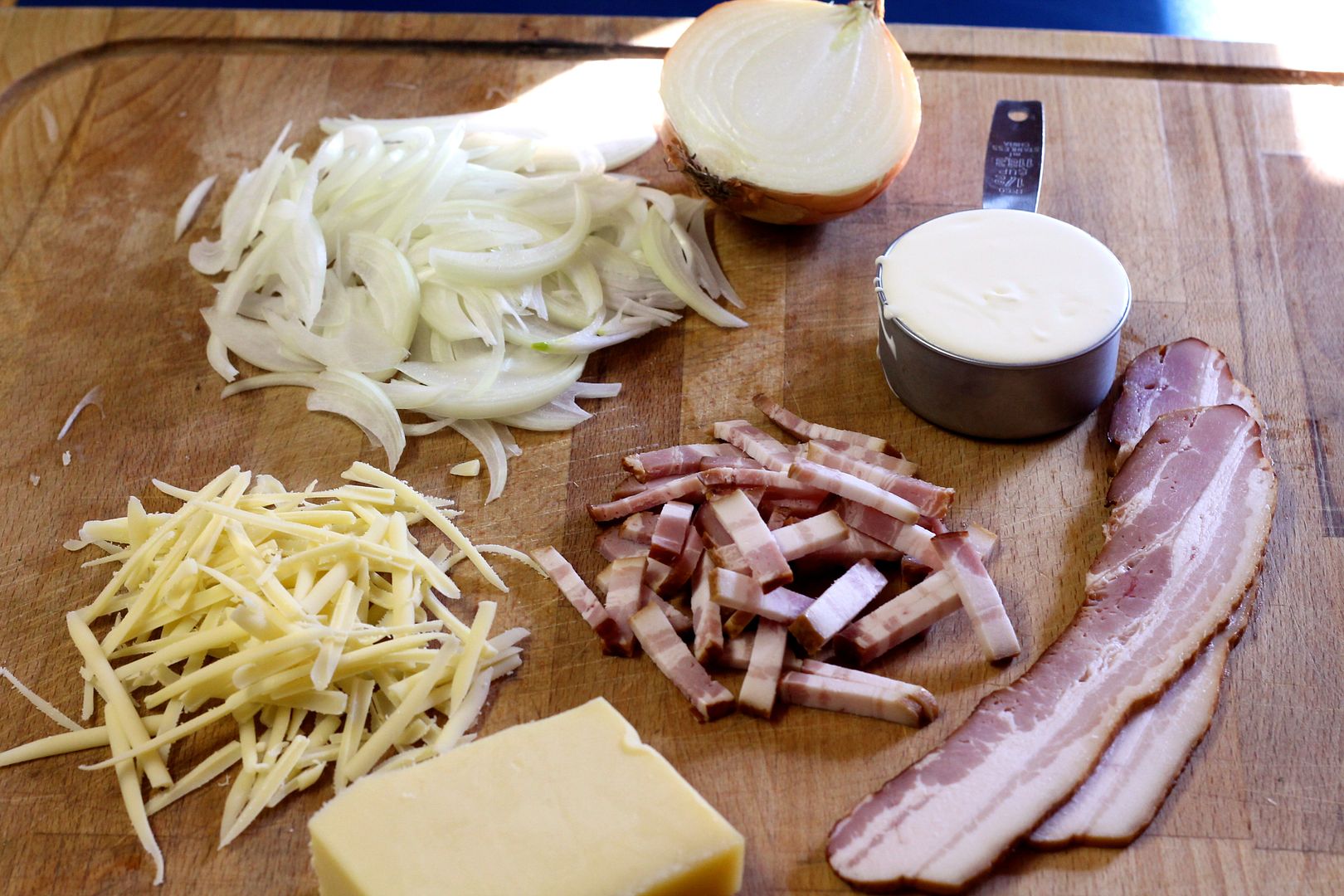 Line 2 large cookie sheets (mine are 18″ x 12″) with parchment paper. Punch down the dough and divide it in half. On a lightly floured surface, roll out one half of the dough until very thin and large enough to cover a cookie sheet. Place it on one of the prepared cookie sheets and top with half the crème fraîche, half the cheese, half the onion, and half the bacon. Sprinkle with a little freshly grated nutmeg and a few sprigs of fresh or dried rosemary.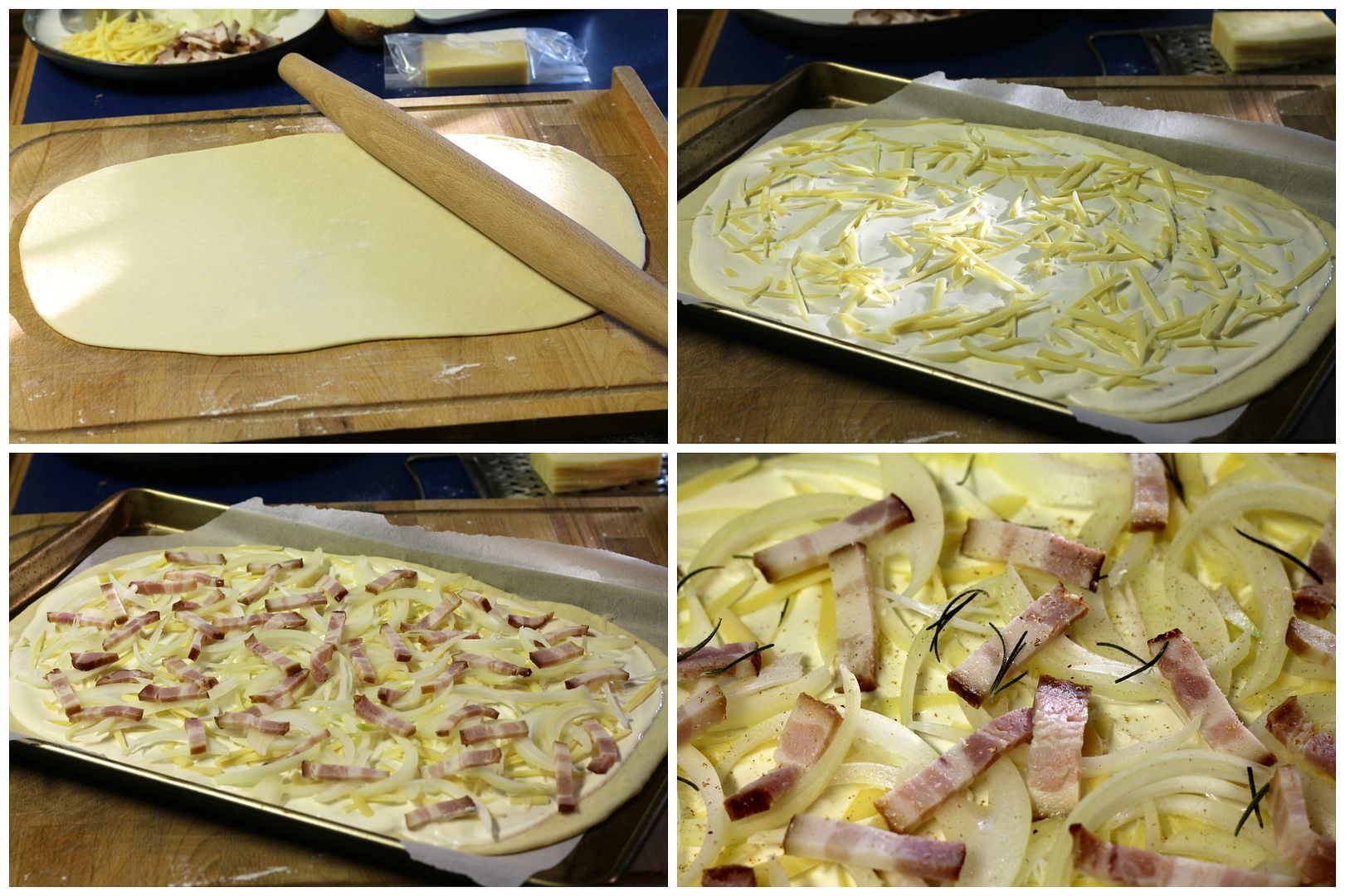 Bake in the preheated 500˚F (475˚F convection) oven for 10-12 minutes, until the bacon is crisp and sizzling, the onions are cooked, and the crust is golden brown. While it bakes, prepare the second tart with the remaining ingredients. Allow the cooked tart to cool for about 5 minutes before cutting into squares to serve.