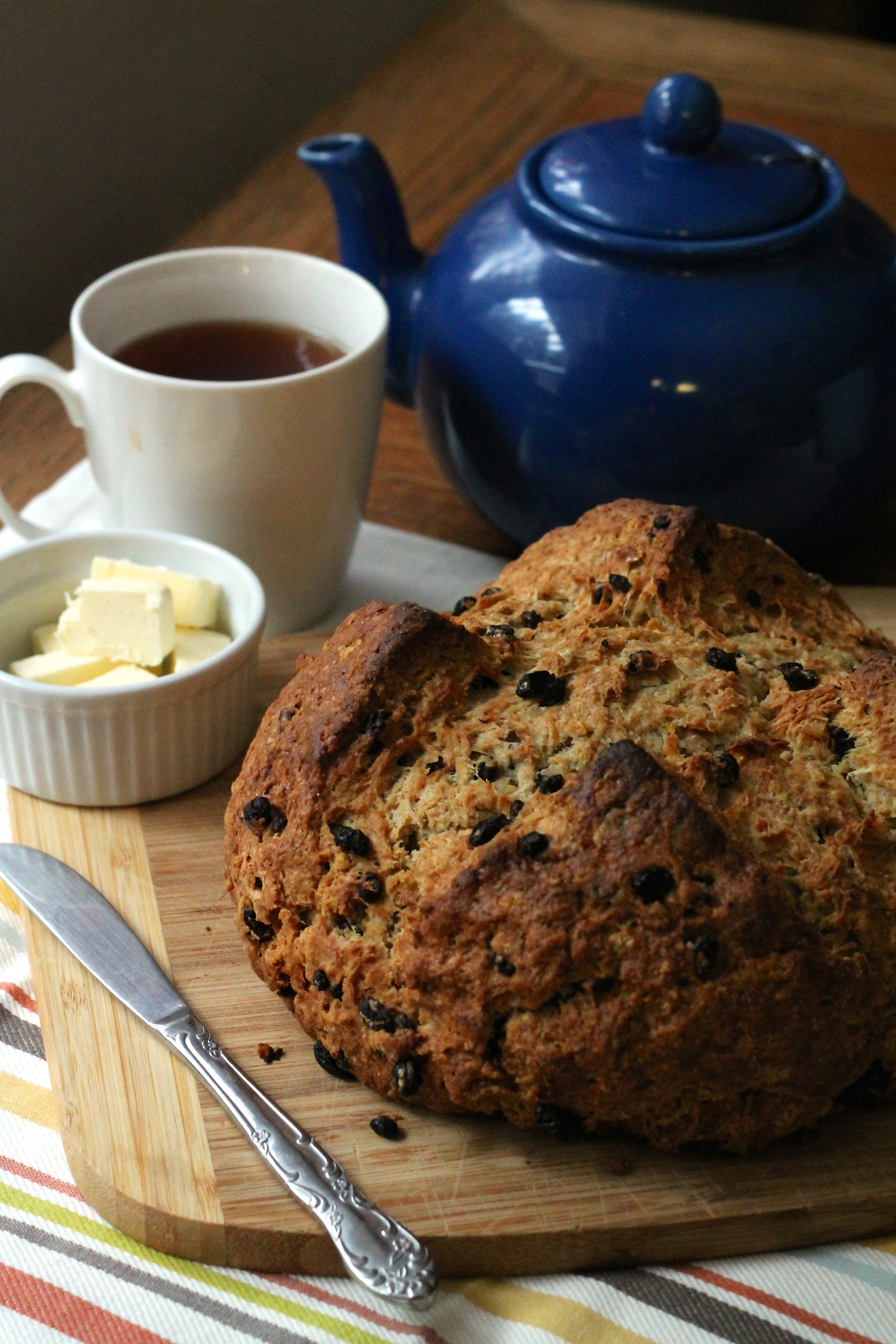 I'm not so good with the holiday themed recipes here – the only things I manage to post about with any seasonal timeliness and regularity are Christmas cookies and hot cross buns – so it didn't even occur to me until a week ago that the Irish soda bread chosen for this month's Sourdough Surprises coincides with St Patrick's Day. I know it's a few days late, but that doesn't make it any less delicious.
This Irish soda bread contains the traditional ingredients of currants and orange zest, along with a very non-traditional one: sourdough starter. This is a bit of an contradiction for a bread that is leavened with baking soda rather than yeast. Irish wheat is typically quite soft and low in gluten, making it not ideal for yeasted bread, which relies on a network of gluten proteins to trap gases in order to rise. It does, however, make for a great chemically leavened quick bread. An Irish soda bread is sort of like a gigantic scone (count me in!), often containing some percentage of whole wheat flour. I used mostly all purpose flour with a little bit of whole spelt flour to get the nubbly whole grain goodness while mimicking the low-gluten Irish wheat.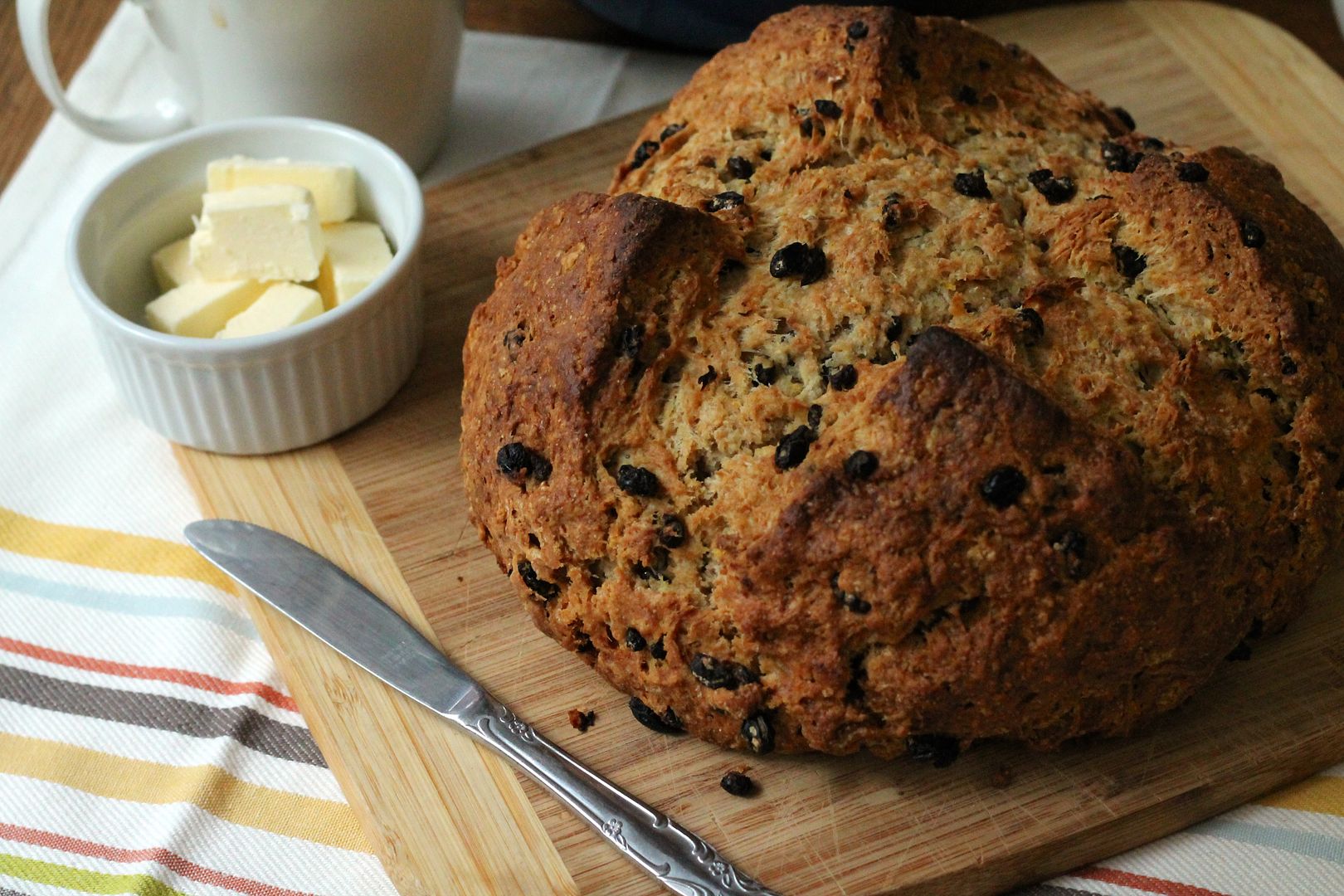 Cut into thick wedges and smeared with butter, this Irish soda bread was immensely satisfying with a cup of tea. And it was just as satisfying throughout the week as my mid-morning snack at work – which is to say, this loaf keeps extremely well for several days in an airtight container. It's dense without being heavy (although the loaf is hefty, to be certain), crumbly without being dry, and it sits right at the junction of sweet and savoury so it could just as easily be eaten with jam as with a slice of cheese (Irish cheddar, perhaps?).
Because the sourdough starter is there primarily for flavour rather than leavening, it's probably best to use mature or discard starter. I used very young starter and while it made a great loaf of bread, I didn't get much sourdough flavour at all. That said, if you're simply looking for a way to use up starter that would otherwise go to waste, this is the perfect application. The best part is that from start to finish, it took about an hour to make and bake. That's not a lot of time to invest in something as rewarding as a loaf of bread! And if you're not already convinced of its awesomeness, here's a fun fact: the X cut into the top of Irish soda bread is to let the fairies out. What other loaf of bread can claim to contain fairies?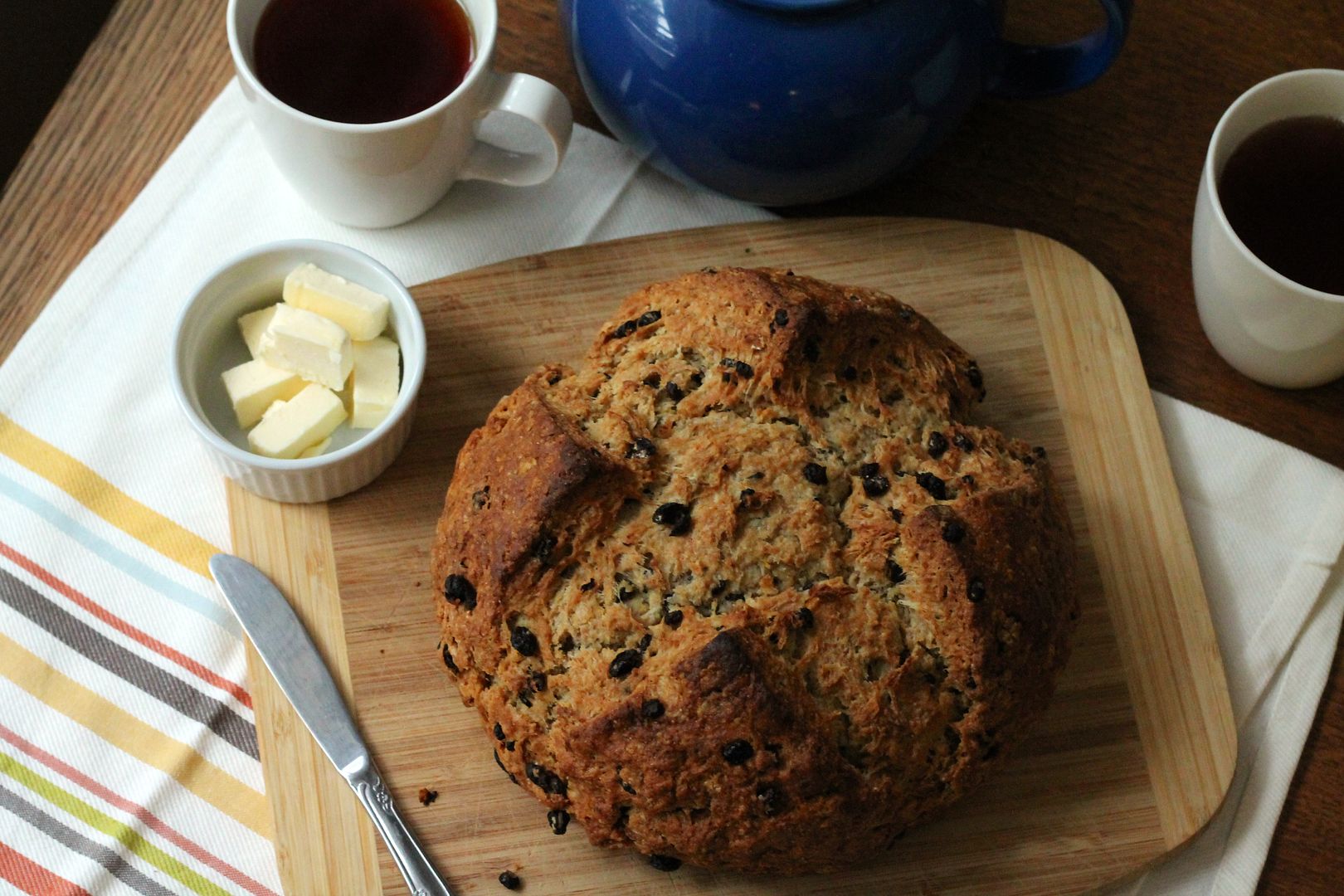 Check out the link below for more fairy bread made this month by the Sourdough Surprises bakers.
Sourdough Irish Soda Bread
Adapted from Examiner.com, with some inspiration from Ina Garten. Makes 1 large loaf, about 12 servings.
Preheat the oven to 375˚F. In a large bowl, stir together:
3 cups all purpose flour
1 cup whole spelt flour (or whole wheat flour)
1/3 cup granulated sugar
1 tsp baking soda
1 tsp salt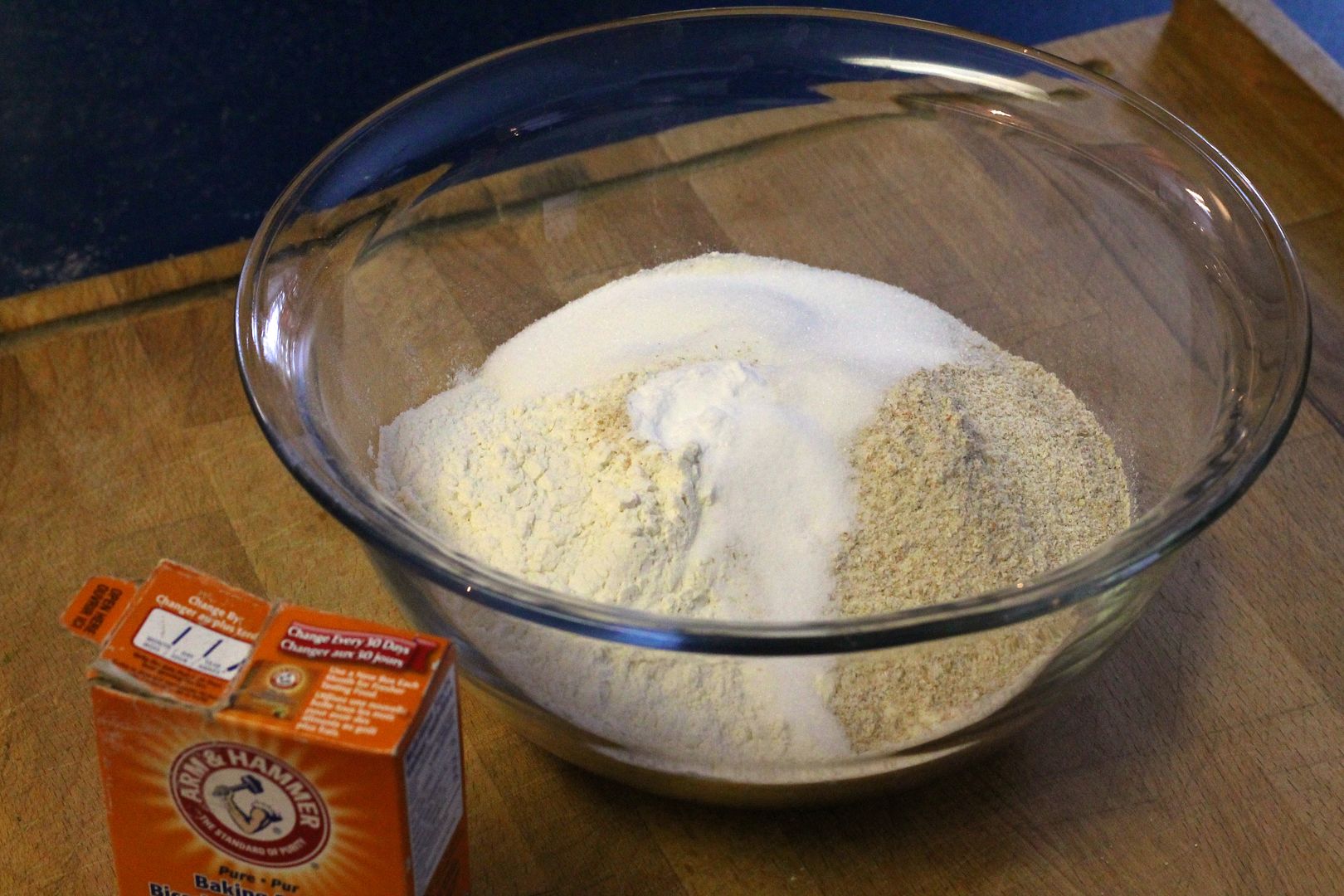 Add 1 cup cold, unsalted butter, diced…
…and cut in with a pastry blender until in small bits resembling coarse bread crumbs.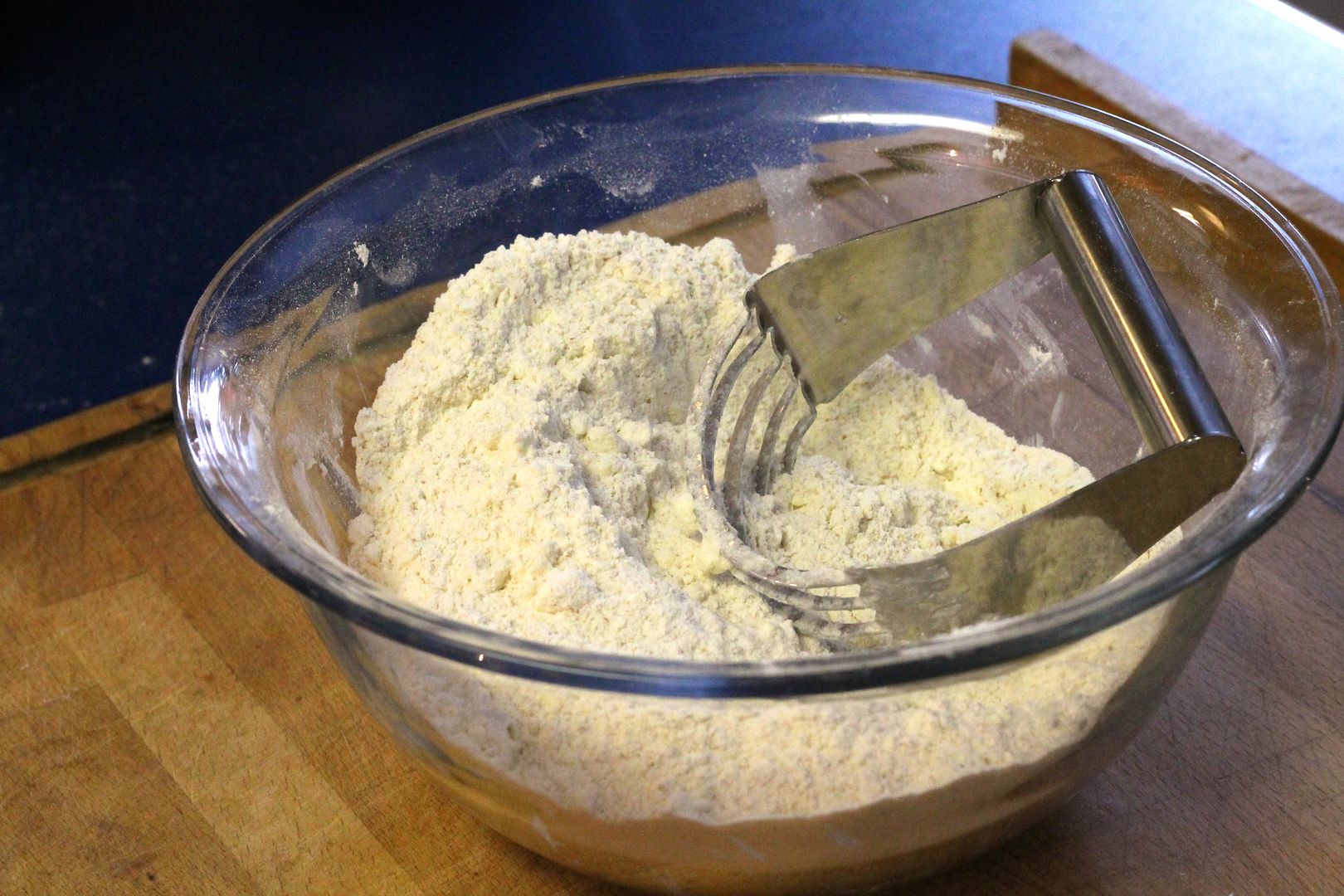 Stir in:
1 cup currants
1 tsp grated orange zest
In another bowl or liquid measuring cup, mix together until dissolved:
1 cup mature or discard sourdough starter
1 cup + 2 tbsp buttermilk (easy substitution: 1 tbsp white vinegar + enough milk to make up the required volume)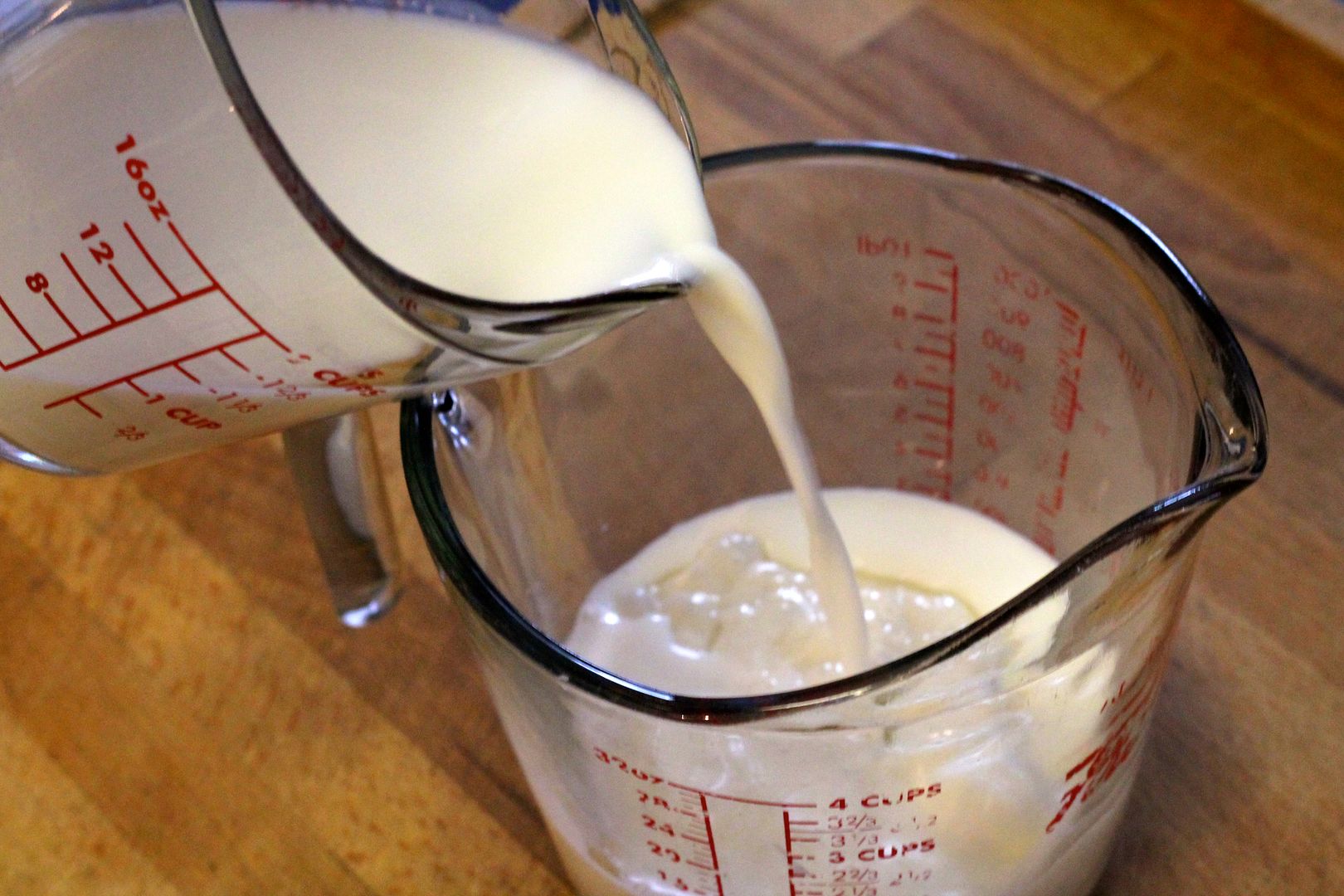 Pour the sourdough mixture into the flour mixture…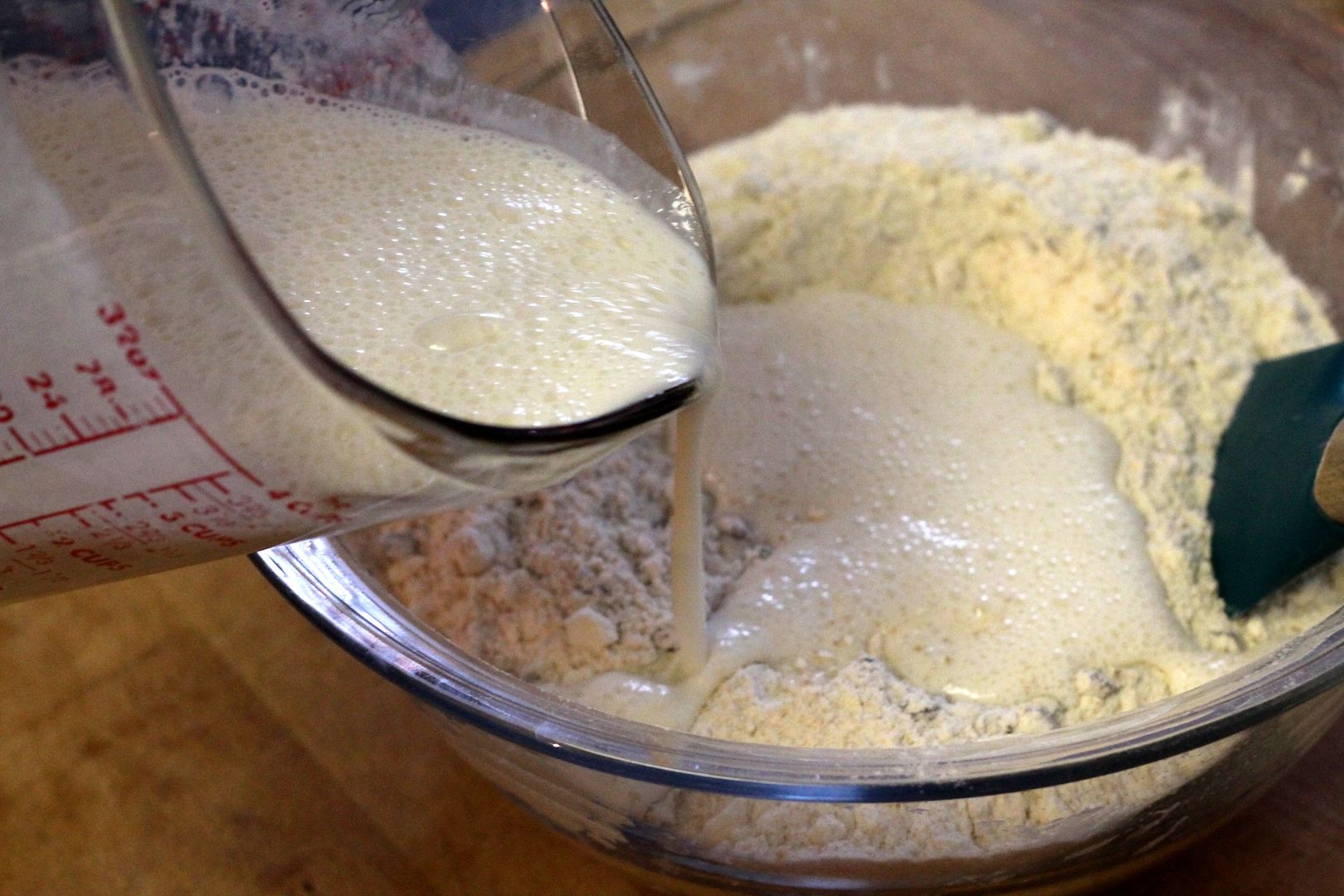 …and fold with a spatula until it starts to clump together in a shaggy dough.
Turn out onto a floured surface and knead 4 or 5 times, just until it starts to come together, and form it into a round loaf.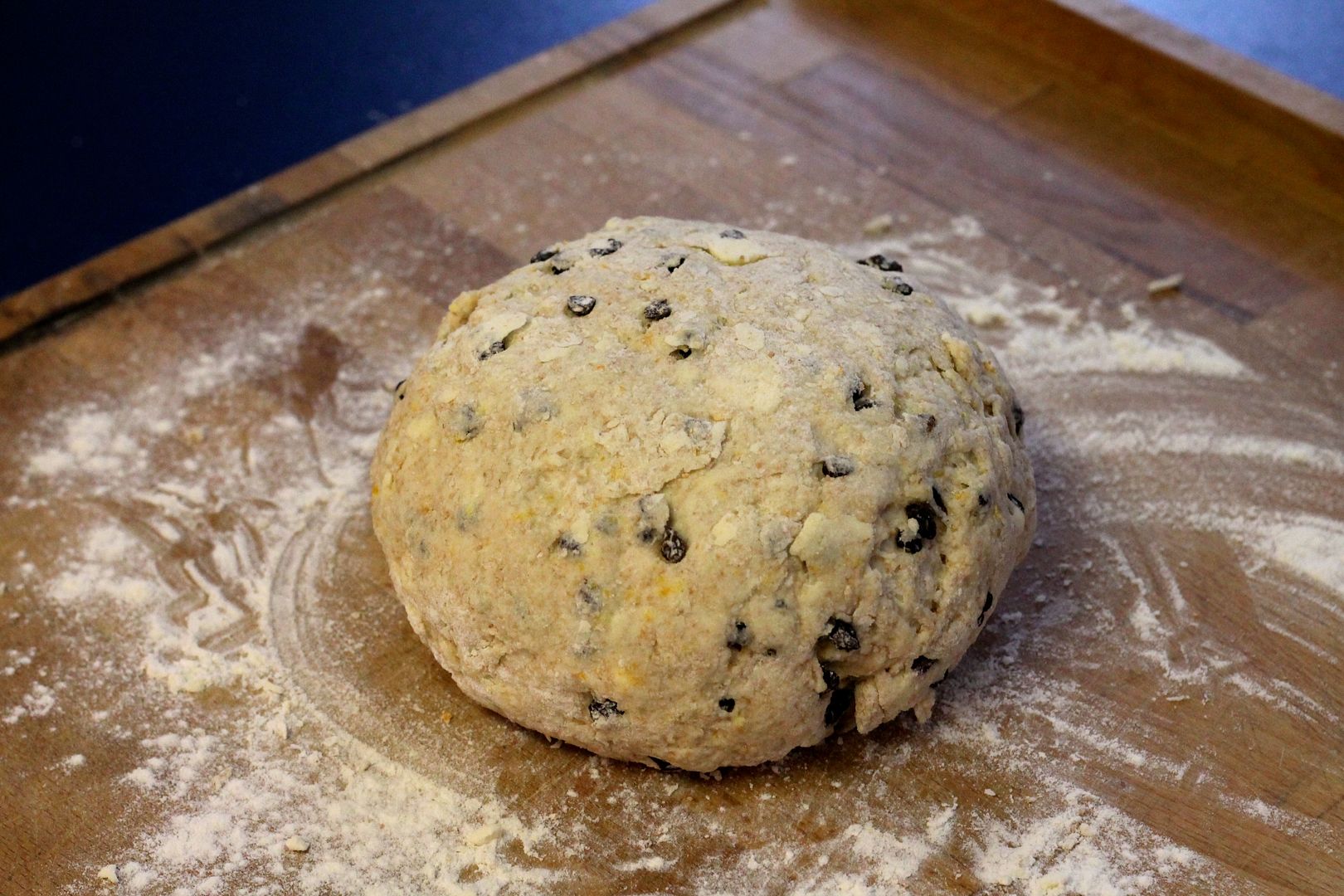 Place on a baking sheet lined with a silicone mat or parchment paper and cut an X in the top to let the fairies out. If desired, brush the top of the loaf with a little bit of milk.
Bake in the preheated 375˚F oven for 45-55 minutes until the crust is golden brown, a skewer inserted in the middle comes out clean, and the loaf is hollow-sounding when tapped on the bottom. Cool on a rack before cutting into wedges or slices, and serve with butter. Store in an airtight container at room temperature for up to several days.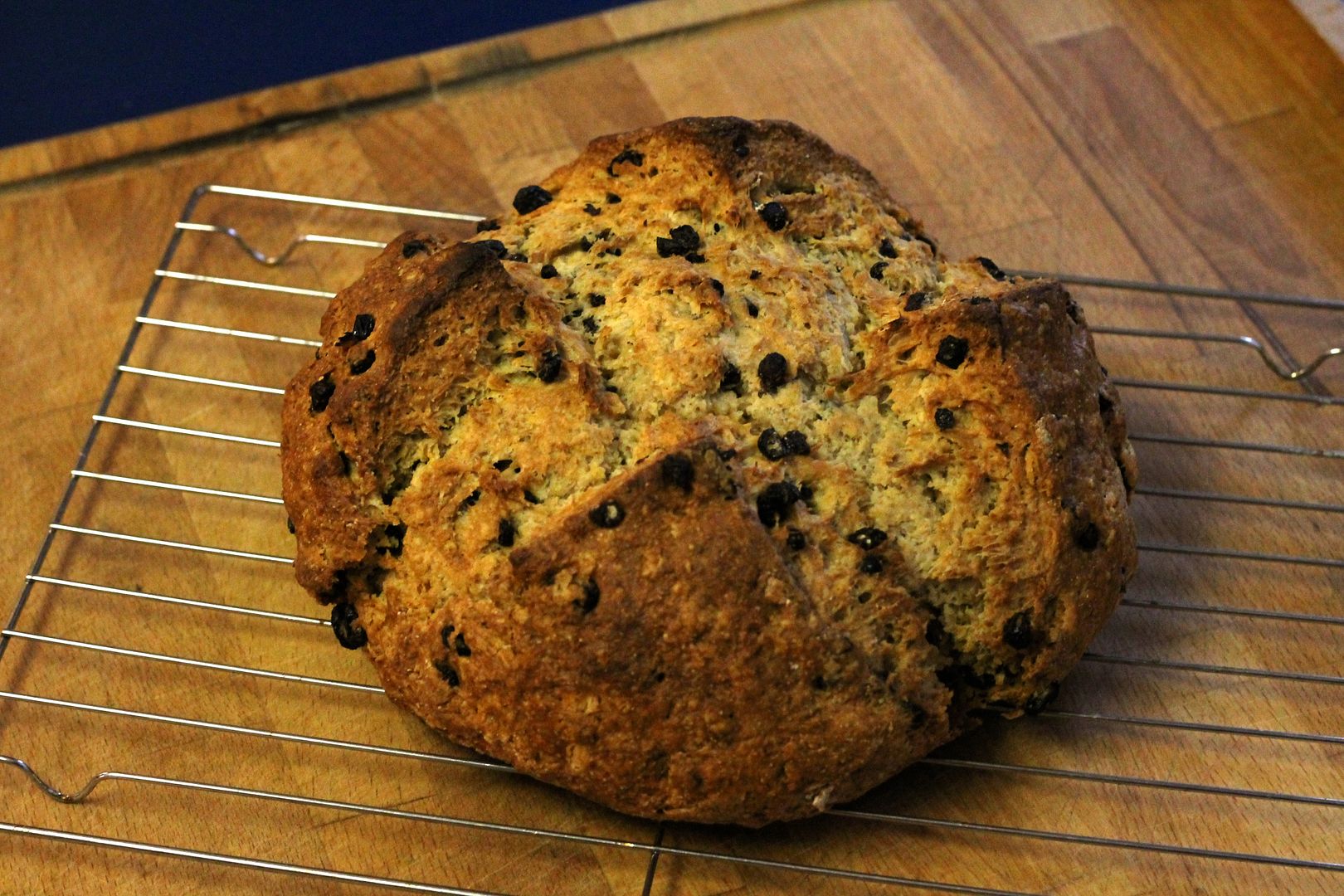 Save
Save