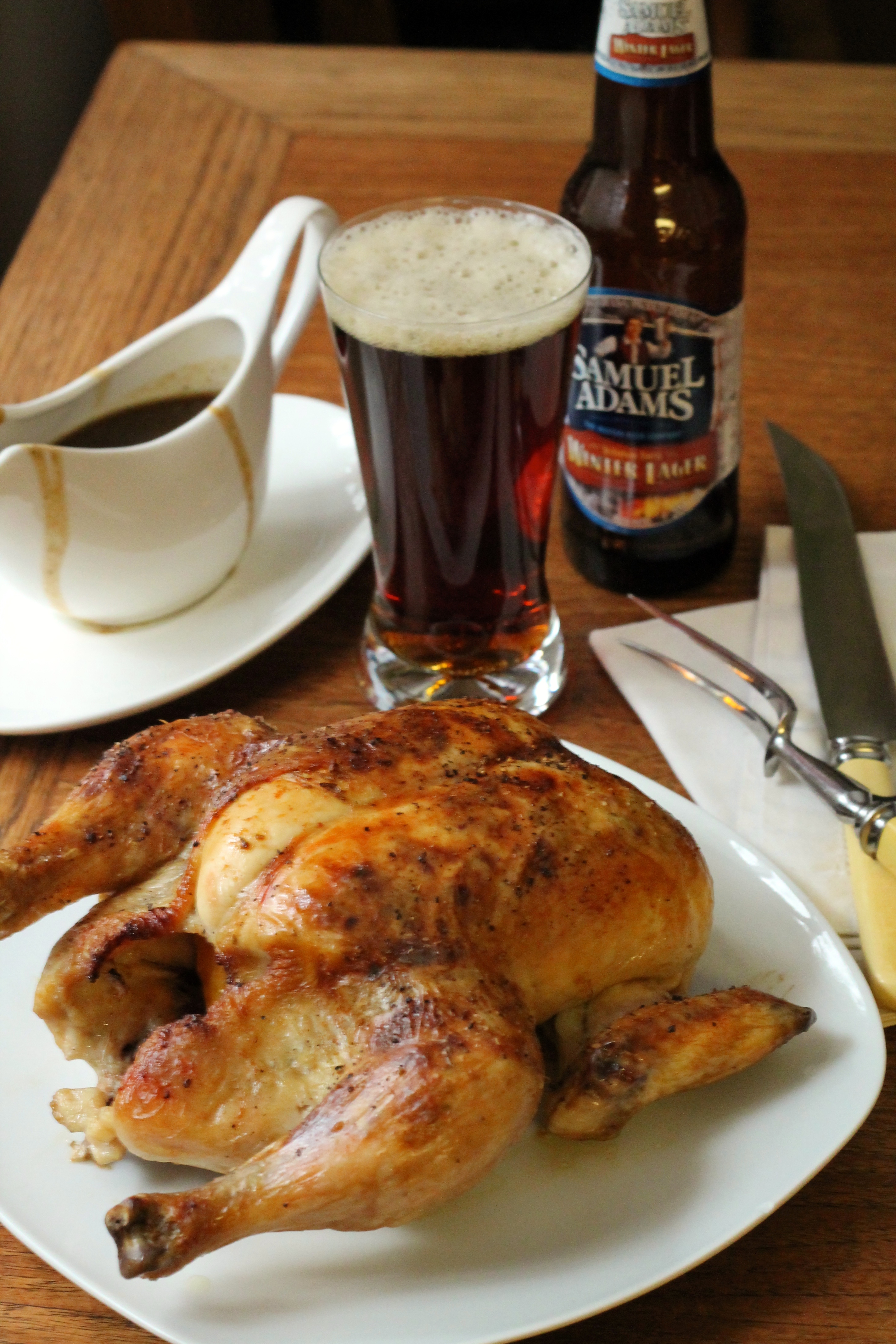 Nothing says comfort food like roast chicken, and although we are finally crawling out of the depths of winter (it felt like this one lasted forever), comfort is still what I'm after. I've seen lots of recipes for roast chicken with wine, but I'm more of a beer girl myself so I wanted to experiment with a beer roasted chicken (similar to beer-can chicken, but classier!).
One good thing about winter is the variety of seasonal brews available, often with a slightly spicy character. I used Samuel Adams Winter Lager, which is a hoppy, bock-style beer with notes of orange, cinnamon, and ginger, although any slightly hoppy beer with citrus flavours could be used. (Samuel Adams is available in Canada at the LCBO or The Beer Store in Ontario, BCLDB in British Columbia or Liquor Depot in Alberta. I only wish I'd been able to find this Samuel Adams beer!). To compliment the beer, I smeared a flavoured butter of orange zest, fennel seeds, and chili flakes under the the skin of the chicken, stuffed the cavity with orange and a clove of garlic, and basted it with beer while it roasted. The pan juices, full of flavoured butter and slightly reduced caramelized beer, were turned into a delicious, drunken gravy with a little extra beer and a squeeze of orange juice.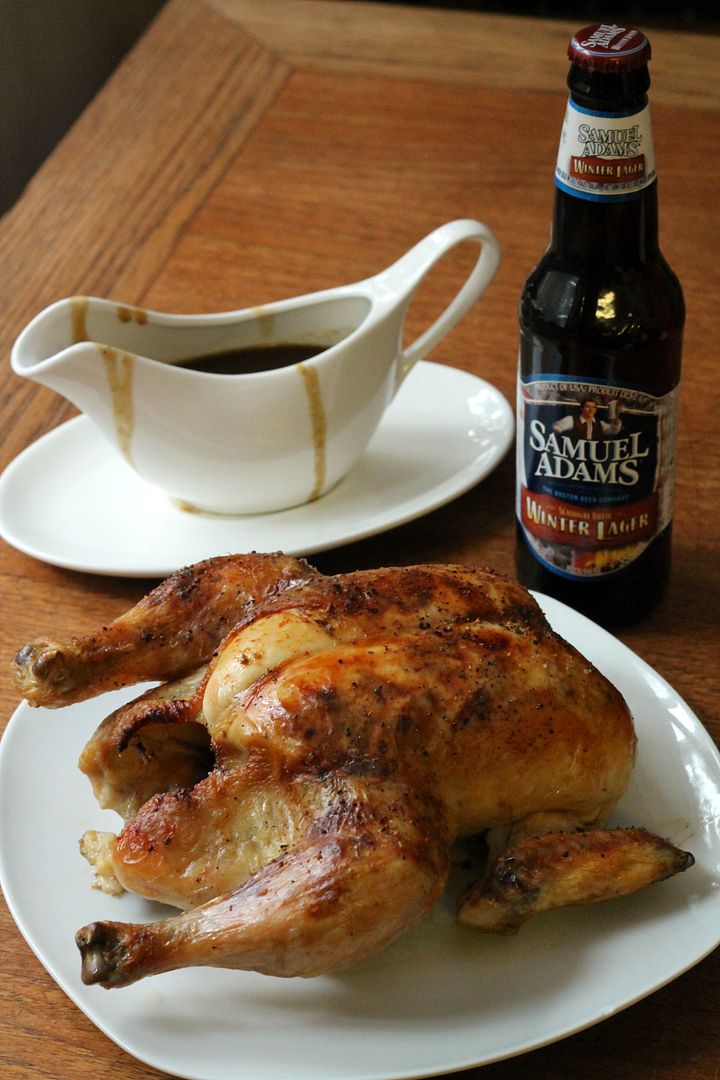 The end result? Holy heck this was good! Incredibly flavourful from the spices and the beer, and the gravy might actually be the best I've ever made. Plus I got to drink a beer while cooking it all. So, if you – like me – are in need of some comfort after this cold, grey season, this roast chicken has what you need: gravy, beer, and bold flavours to help you shake off the winter blahs. Cheers and bon appétit!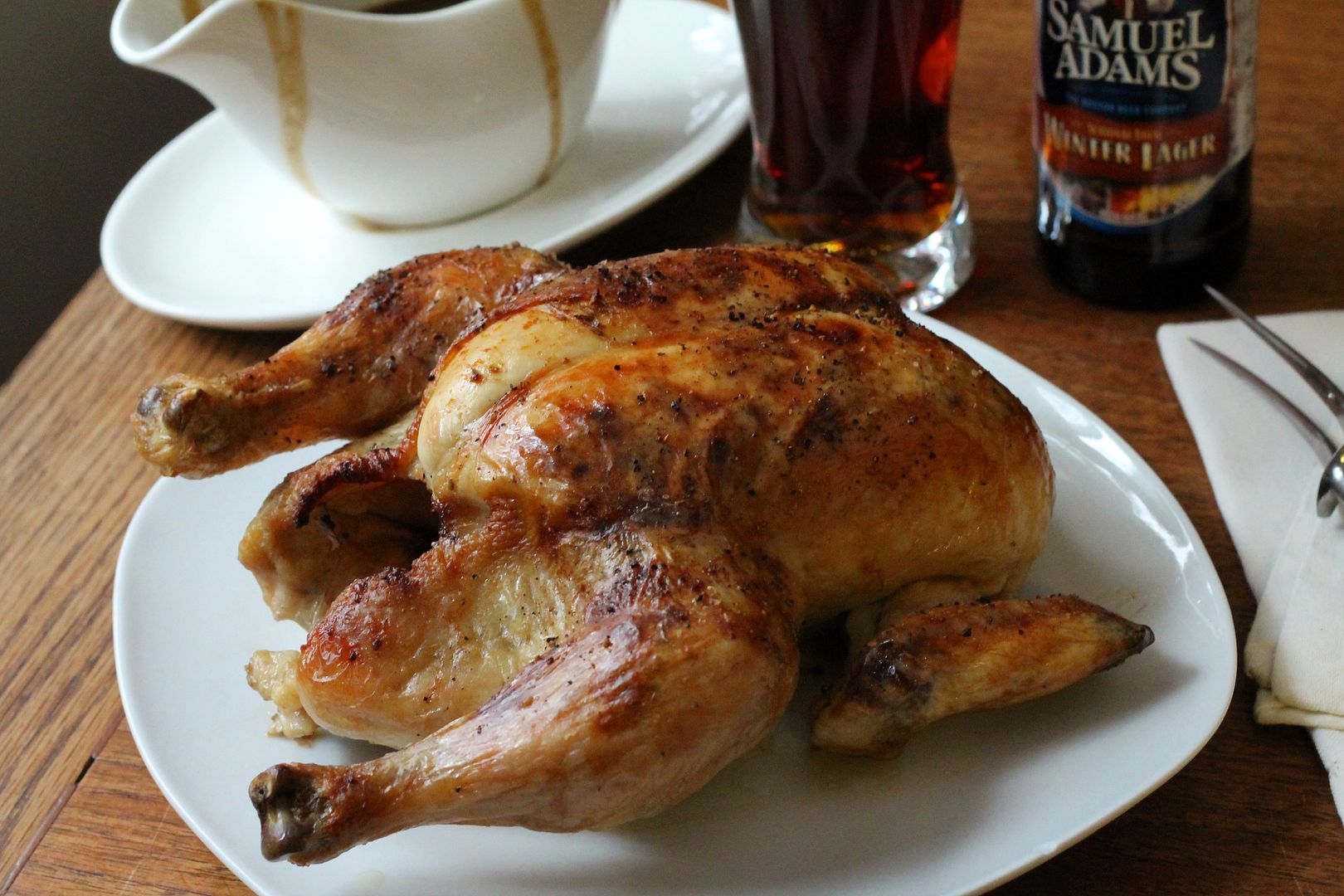 Beer Roasted Chicken with Orange, Fennel, and Chili
Adapted from Leite's Culinaria
Preheat the oven to 450˚F. With a mortar and pestle, crush until coarsely ground:
1/2 tsp fennel seeds
1/8 – 1/4 tsp chili flakes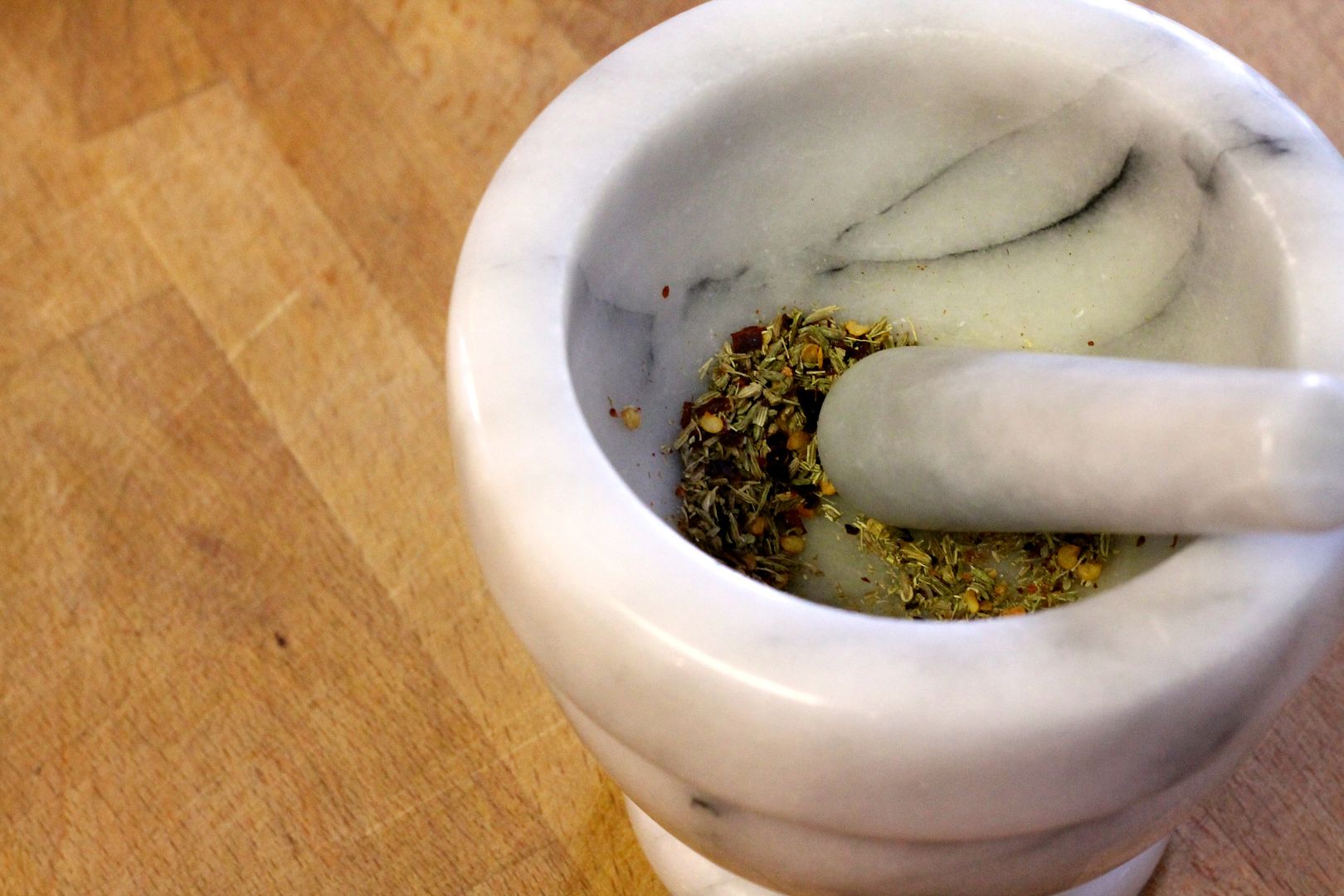 Combine the fennel and chili in a small bowl with:
2 tbsp unsalted butter, soft
1/2 tsp grated orange zest
1/2 tsp kosher salt
Mash with a fork until incorporated and set aside.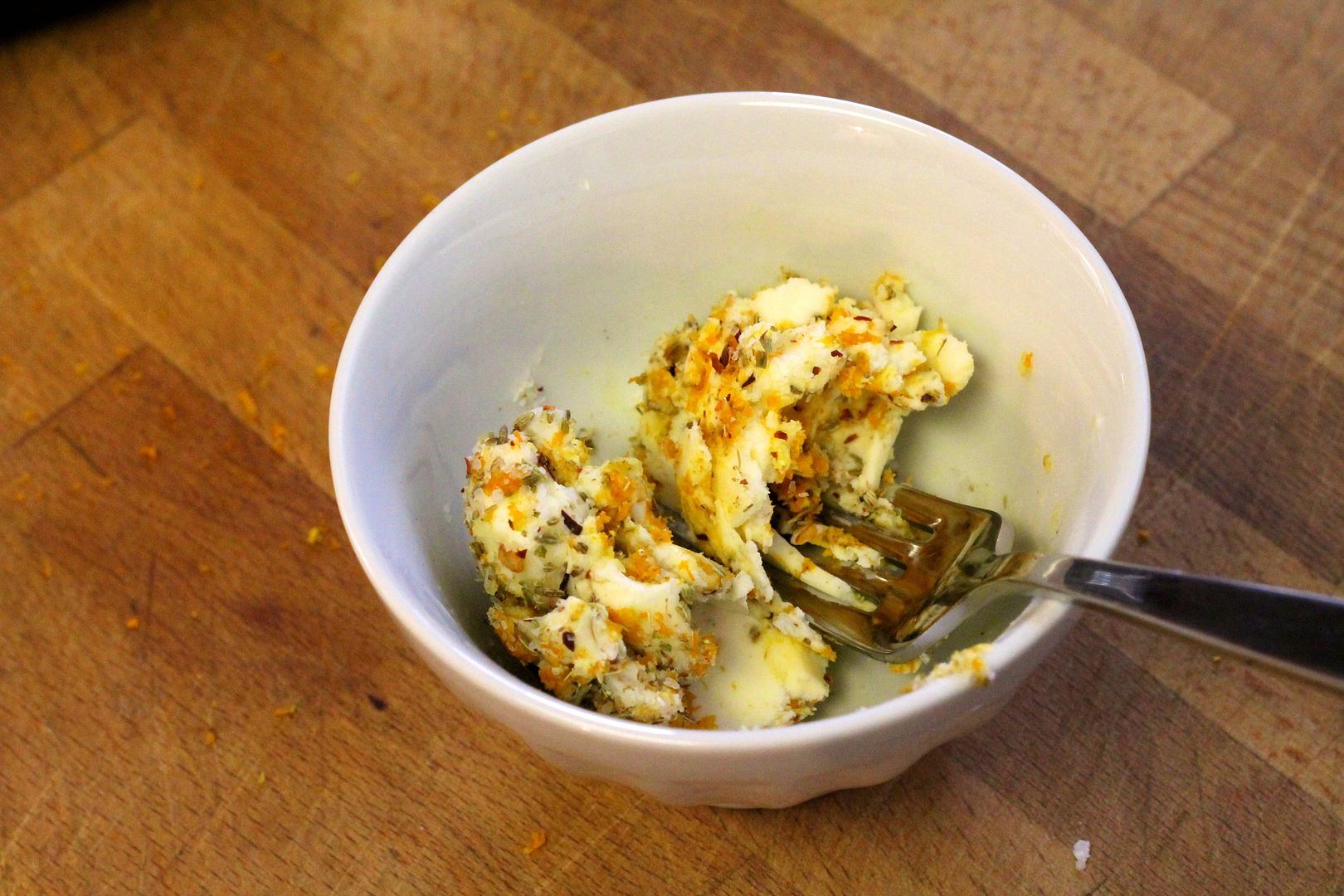 Pat a 3-4 lb chicken dry with paper towels. With your fingers, gently separate the skin from the meat of the bird (breast and legs/thighs), trying to keep the skin intact. Place the flavoured butter under the skin and push it around with your fingers on top of the skin to distribute it evenly over the breast, legs, and thighs.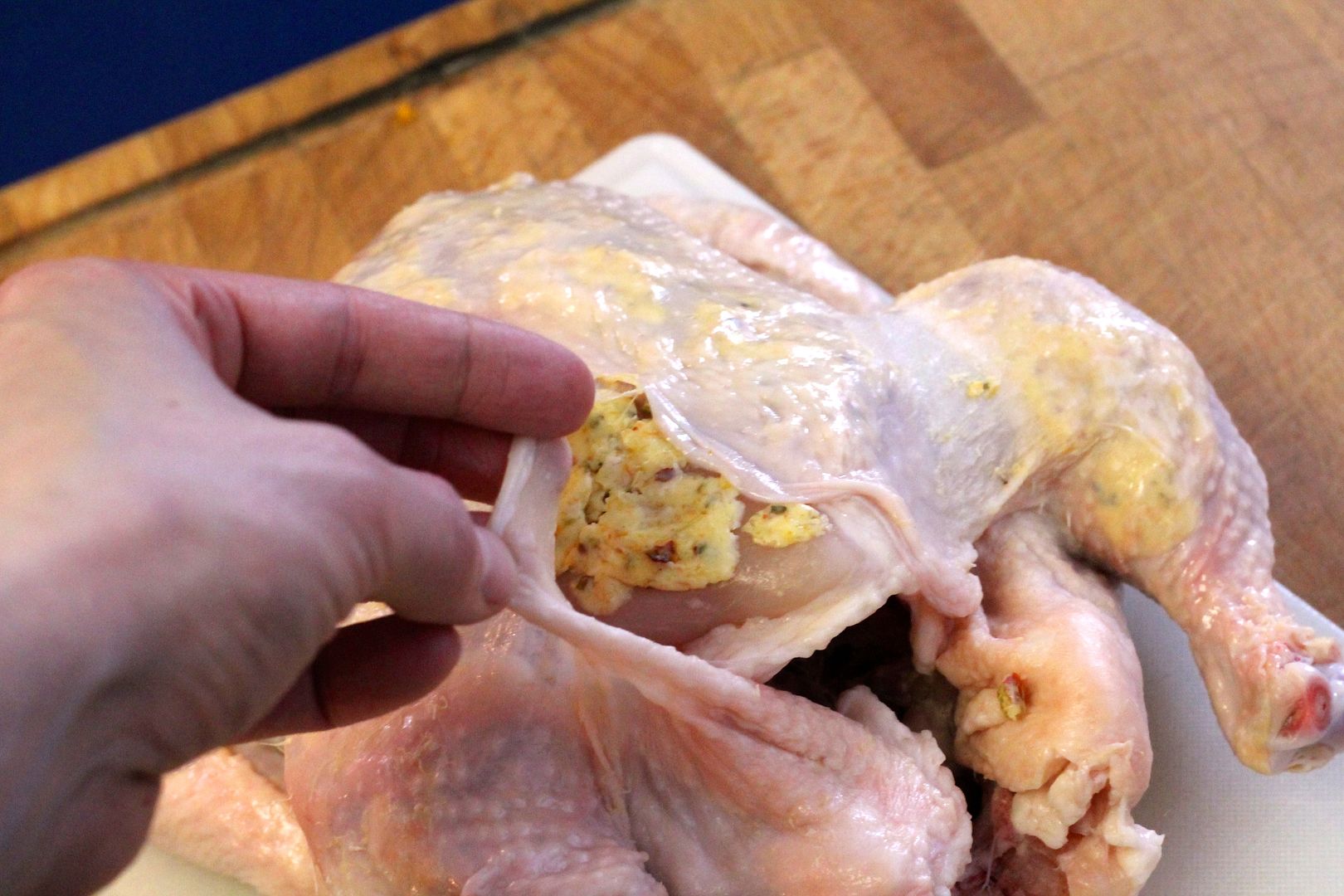 Season the bird with kosher salt and pepper and place it in a close-fitting roasting pan (a cast iron skillet is perfect). In the cavity, place:
1 clove garlic, smashed
1/2 an orange, cut into chunks (keep the other half for the gravy)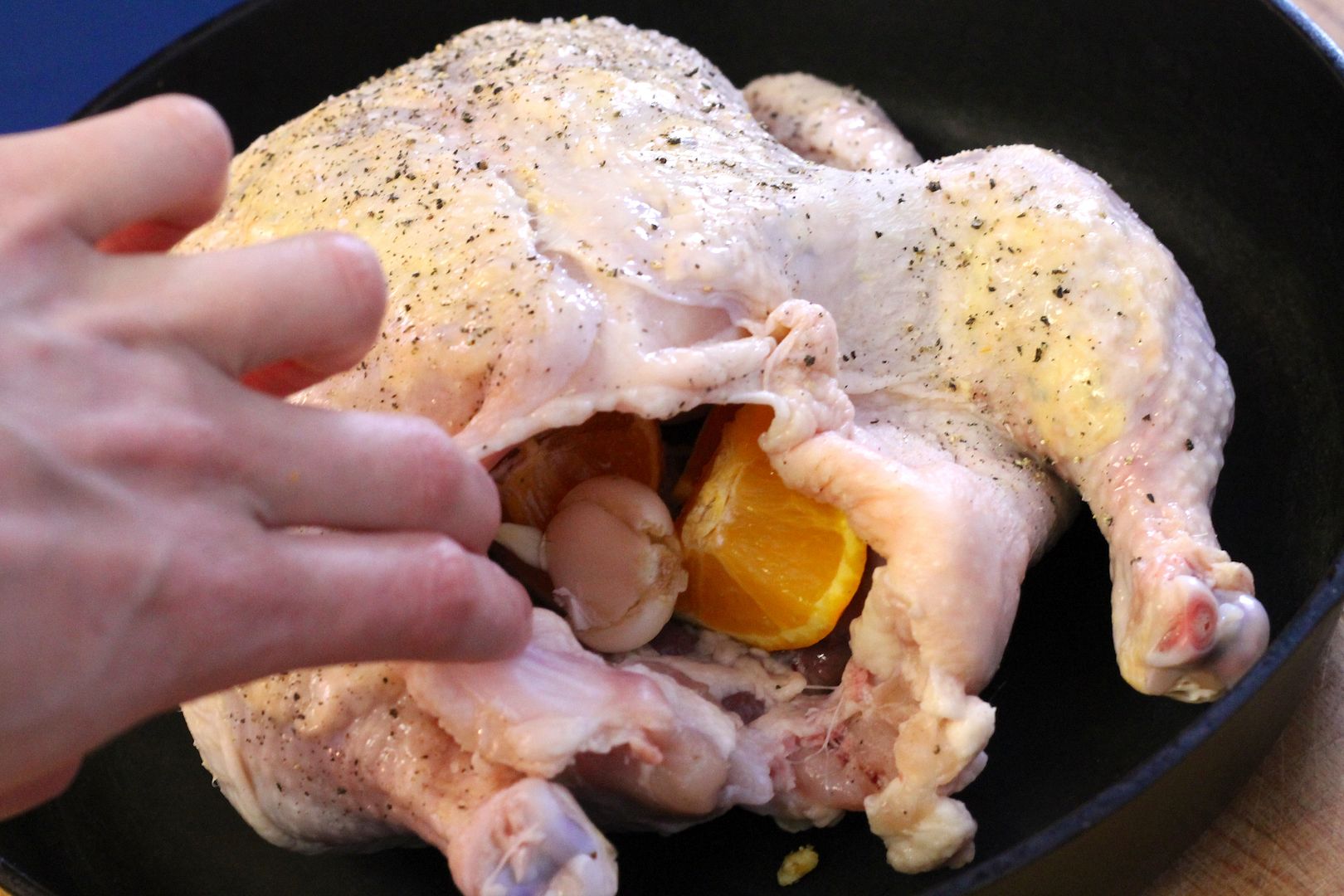 Put the chicken in the preheated 450˚F oven and roast for about 50 minutes. Measure out 1 cup of Samuel Adams Winter Lager (or similar beer) and liberally baste the chicken every 15 minutes with a few spoonfuls of the beer (you'll use about 2/3 – 3/4 of the beer for basting).
When the chicken is golden brown and a thermometer in the thigh reads 180˚F, remove from the oven. Place the chicken on a cutting board and tent with foil to rest while you make the gravy.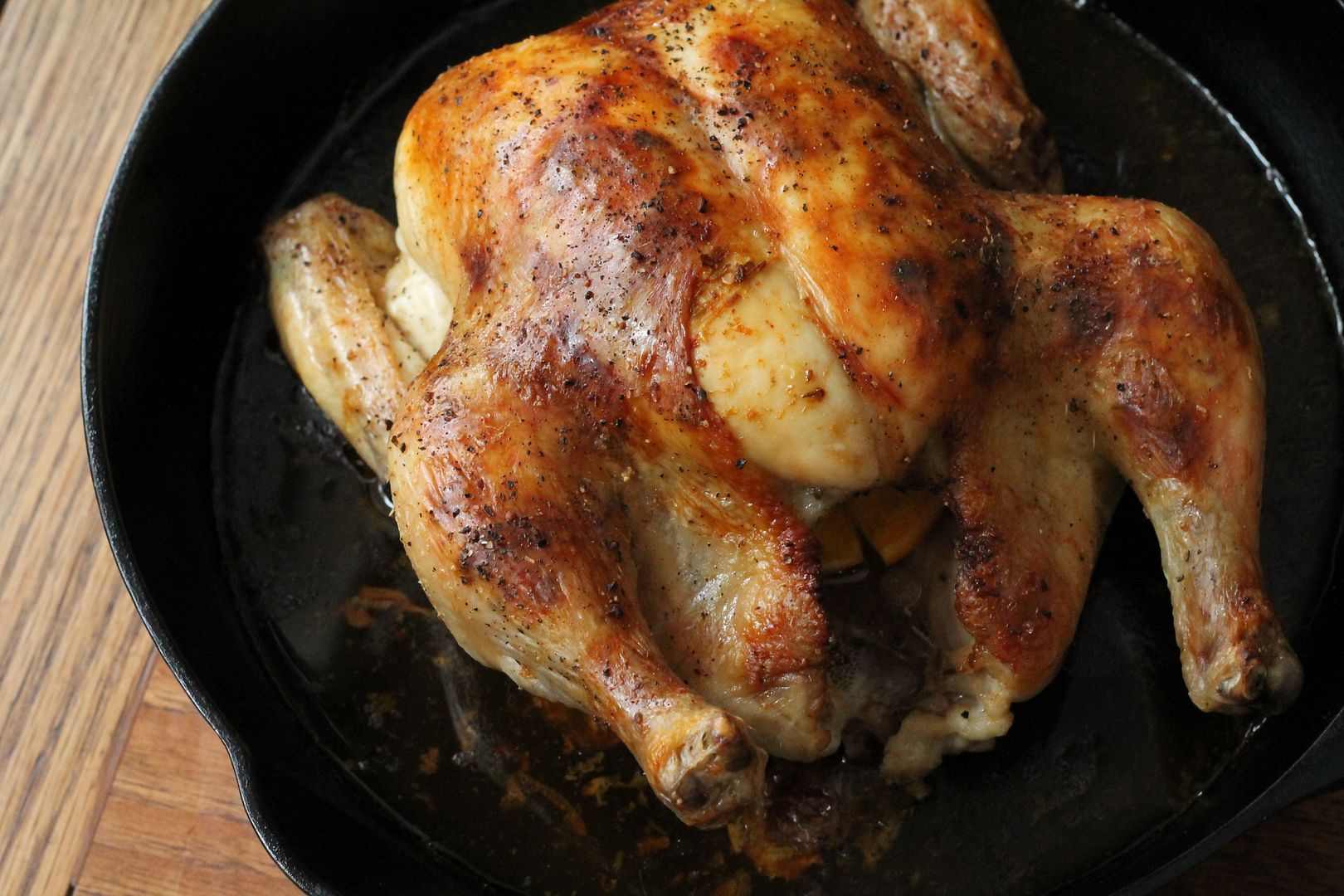 Place the pan with the pan drippings over medium heat. Add the remaining beer and bring to a boil. Mix together a slurry of:
1 tsp corn starch
1 tbsp water
Whisk into the pan juices and simmer a few minutes until thickened.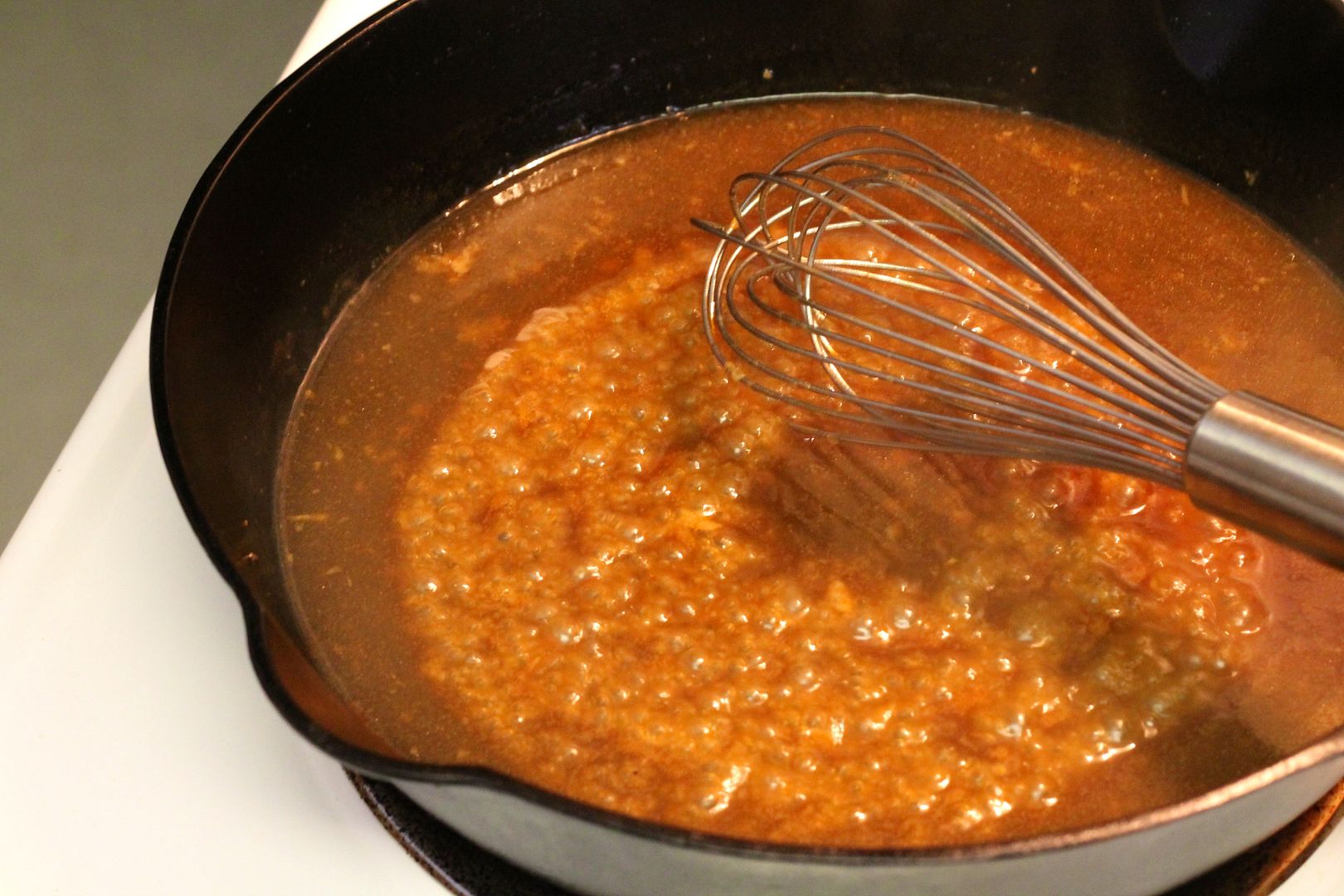 Season to taste with salt, pepper, and a squeeze of fresh orange juice. Serve with the beer roasted chicken.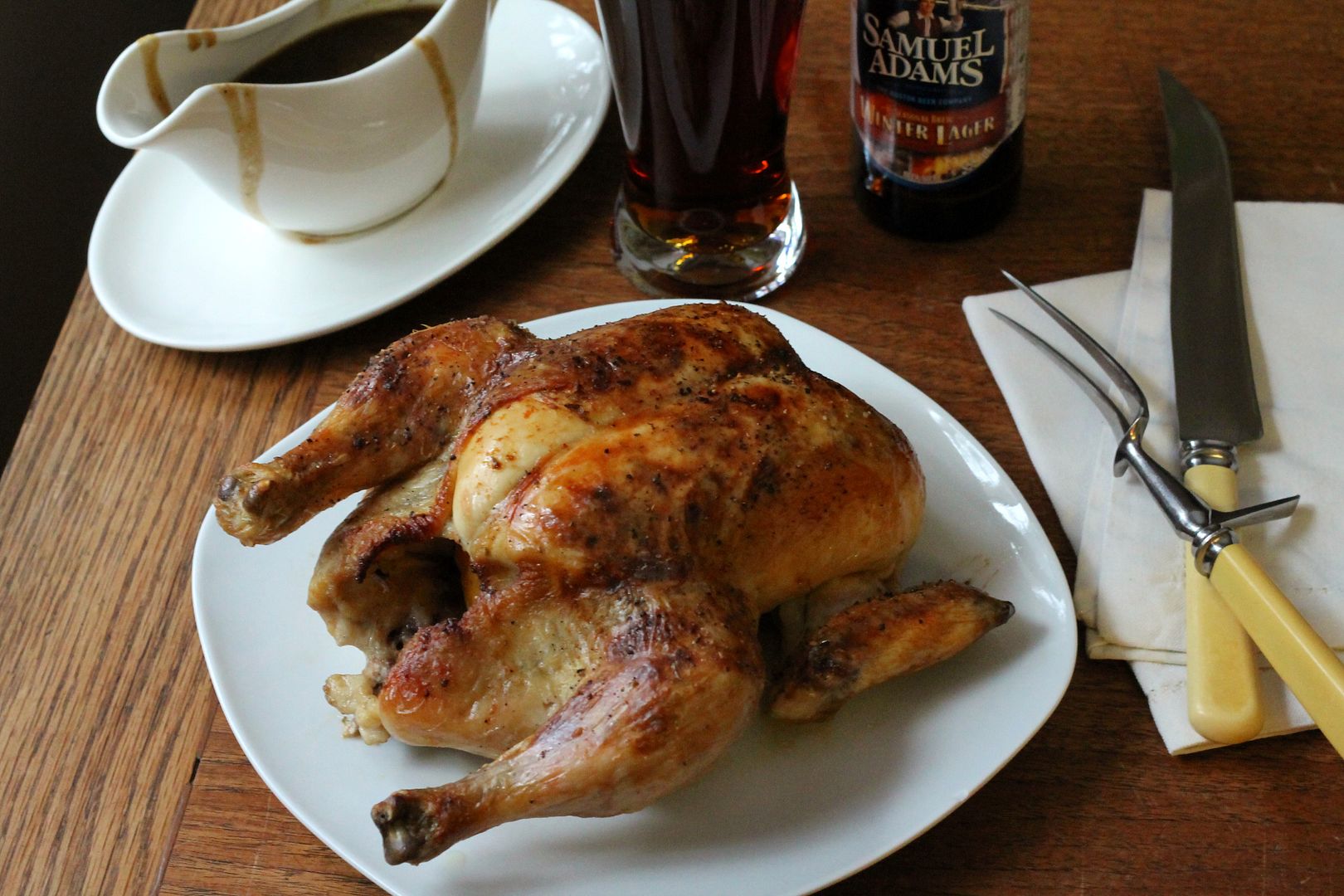 Disclaimer: This post is sponsored by Branding & Buzzing, however my thoughts and opinions are, as always, my own.