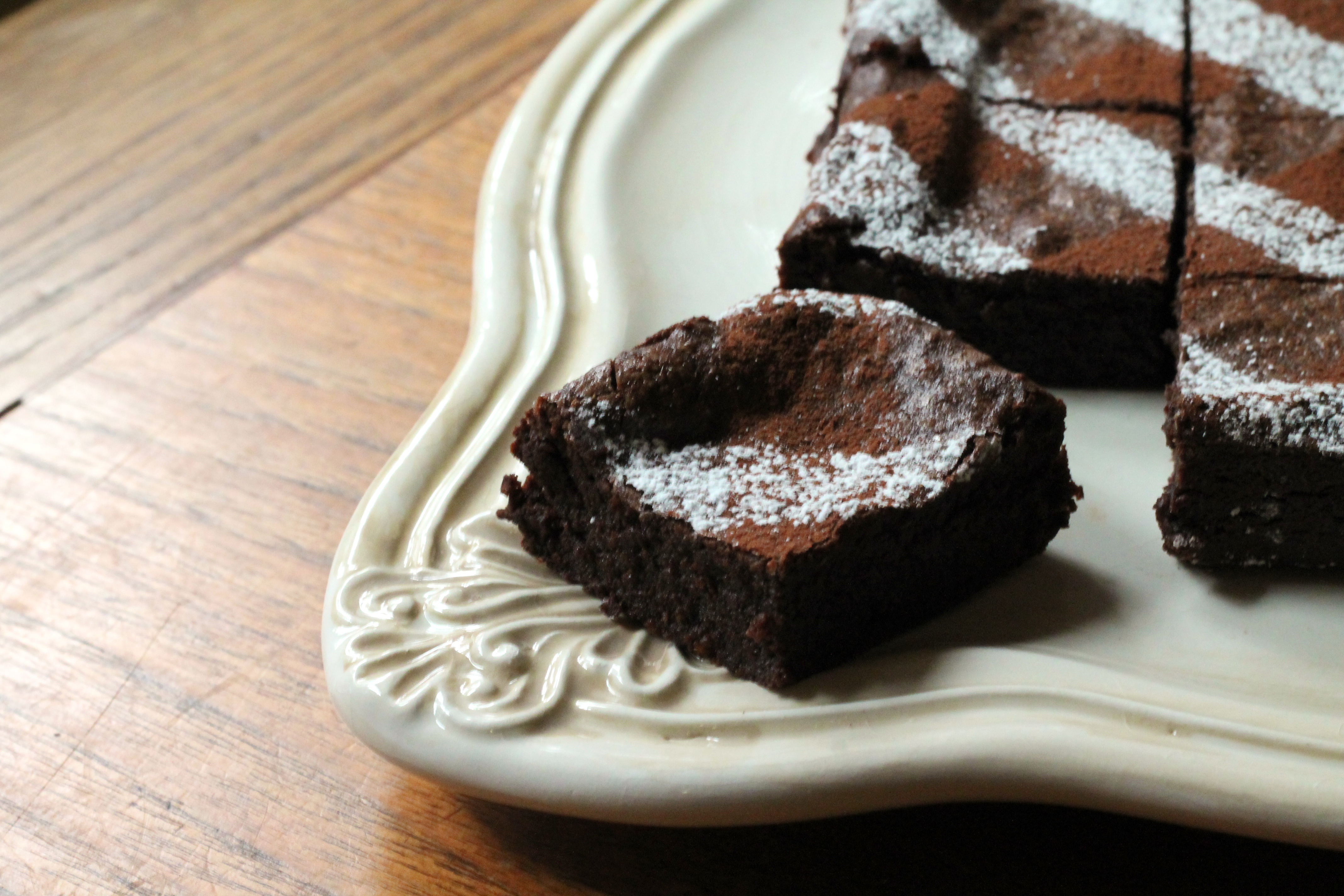 If I told you that some of the best brownies I've ever made were gluten-free and didn't actually contain any chocolate, would you believe me? (I wouldn't lie about something like this, I promise.)
Let me explain. A few weeks ago, I came across Alice Medrich's Cocoa Brownies on Food52, which are made with a hefty dose of cocoa powder rather than chocolate – helpful because if there is chocolate in the house, I usually eat it before I can bake with it, whereas cocoa powder is much less pleasant to eat straight. Then I saw Christina's red wine cupcake version of that dynamite quinoa chocolate cake (seriously, if you haven't made it yet, what are you waiting for?), and I started wondering if you could make brownies with quinoa, being that it makes such a rad chocolate cake. I turned to the Google machine and found that yes, it's been done, but that all the recipes very closely resemble the quinoa chocolate cake rather than a true brownie, and while the quinoa chocolate cake is an awesome cake in its own right, it's not a brownie. So I set off to experiment with Alice's cocoa brownie recipe and some cooked quinoa to come up with my own formula.
I'll be honest – most of the time, I don't do much recipe testing before I post something here. Almost all of what ends up on my blog is a first-time run-through, researched beforehand and adapted from trusted sources so I'm fairly confident it will turn out as I'm making and photographing it, and obviously, if it doesn't live up to my expectations, it doesn't get posted. However, I held off documenting these brownies on their first round because they seemed too experimental, and I really didn't even know if they'd be edible. I quickly realized that they were going to be awesome when I licked the spatula after scraping the thick, cocoa batter into the pan, and again when I pulled a fragrant, chocolatey square from the oven about 25 minutes later. After it cooled (an eternity!) and I cut myself a fudgy, rich piece – intensely chocolatey from all that cocoa powder – I knew I had hit on something awesome. This was confirmed the next day by my co-worker, who took a brownie to his office to eat and then 30 seconds later appeared at my door asking for the recipe. So I made them again – this time with photos – to share with you guys. See what I do for you?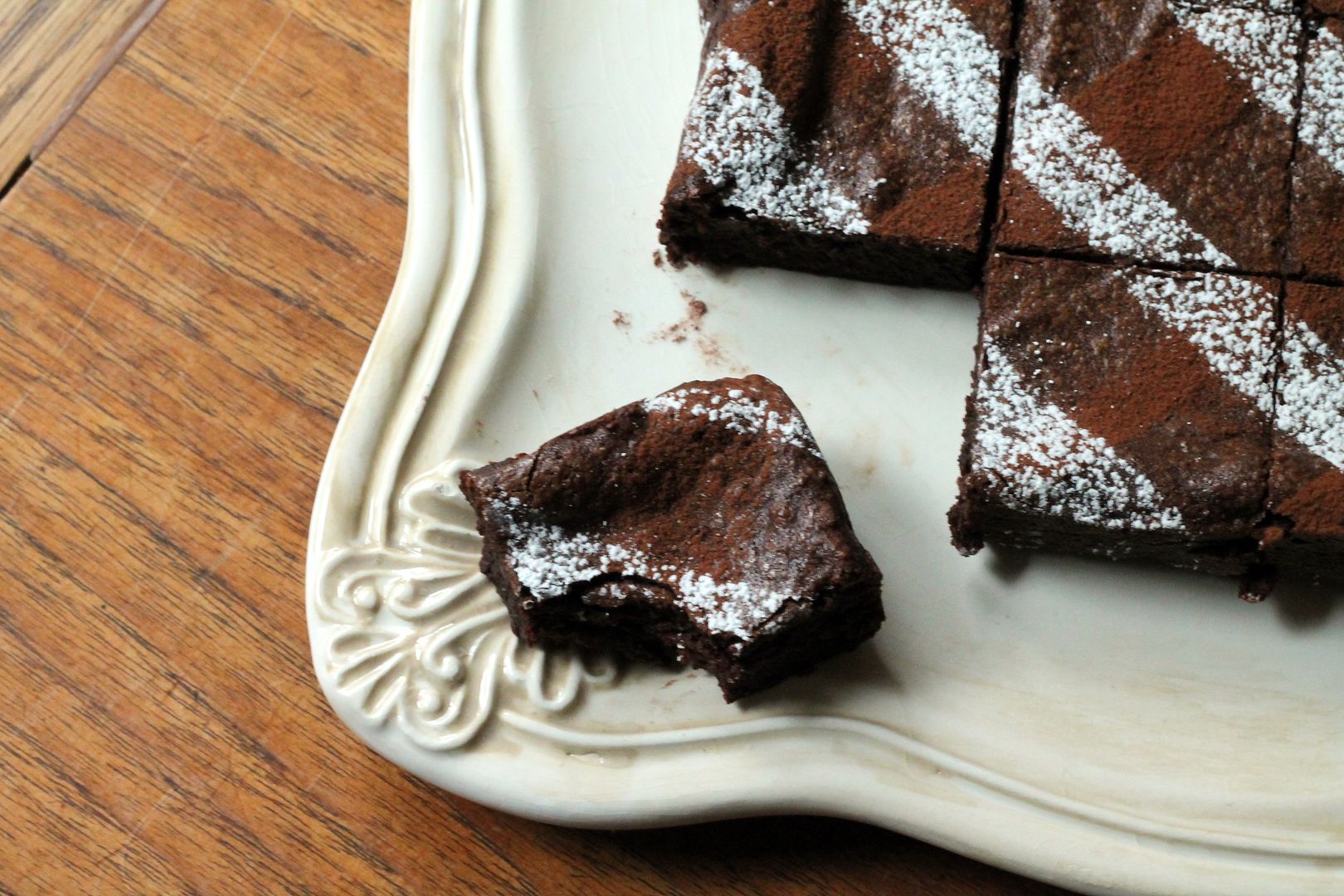 I'm fairly certain that you could convert any flour-based brownie recipe to quinoa following this same method: replace the flour with an equal amount of cooked quinoa, process it with the eggs and sugar until smooth, then add the melted butter and cocoa (or chocolate). The trick is blending the quinoa until as smooth as possible, so you'll need a decent food processor or powerful blender. The quinoa not only makes these gluten-free but also extra moist and fudgy, so they are more resistant to over-baking than conventional brownies. And, of course, like any brownie, they can be flavoured or tarted-up with any number of add-ins: orange zest, coffee powder, peppermint extract, chocolate chunks, toasted nuts, a cream cheese swirl…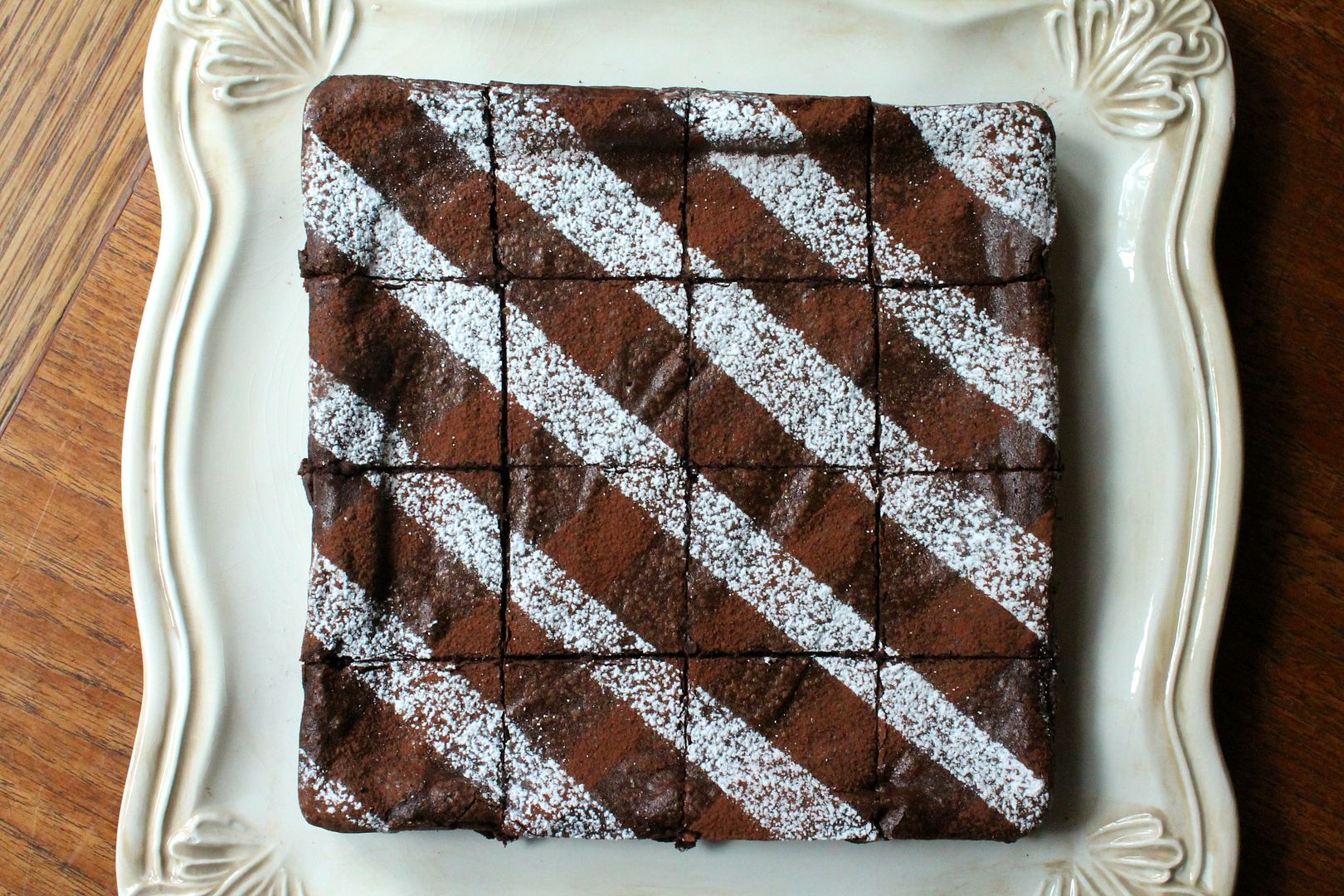 This weekend it snowed heavily for three days straight and we had about a foot of snow in the yard (this almost NEVER happens here). Our cars were stuck under a blanket of the white stuff, but it turns out that a snow day is the perfect day for brownies. 🙂
Fudgy Cocoa-Quinoa Brownies
Inspired by Alice Medrich on Food52 and the famous Quinoa Chocolate Cake. Makes one 8″ square pan of brownies, or 16 pieces. A note on cocoa powder: my first batch of these brownies was made with the darker Dutch process cocoa powder, resulting in an almost black brownie with a super intense bittersweet chocolate taste. The batch featured here is made with natural cocoa powder, which baked up a bit lighter in colour and flavour but equally delicious. My point is that either kind of cocoa powder will work.
Preheat the oven to 325˚F. In the bowl of a food processor, combine:
1/2 cup cooked, cooled quinoa
1 egg
Process until creamy and smooth, scraping down the sides of the bowl frequently.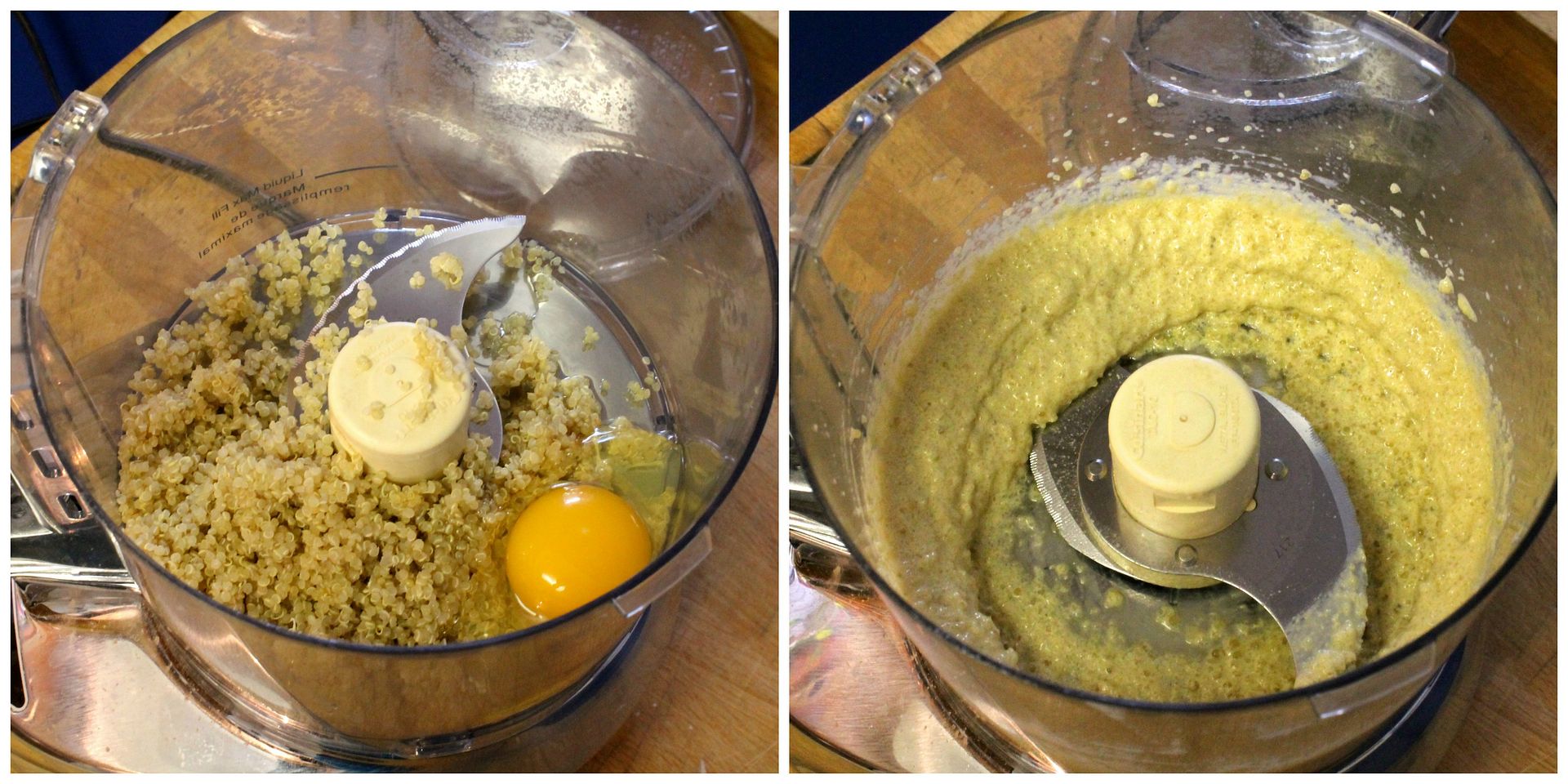 Add:
1 1/4 cup sugar
1 egg (that's 2 eggs total)
1 tsp vanilla extract
pinch salt
Process again until as smooth as possible, again scraping down the sides as necessary.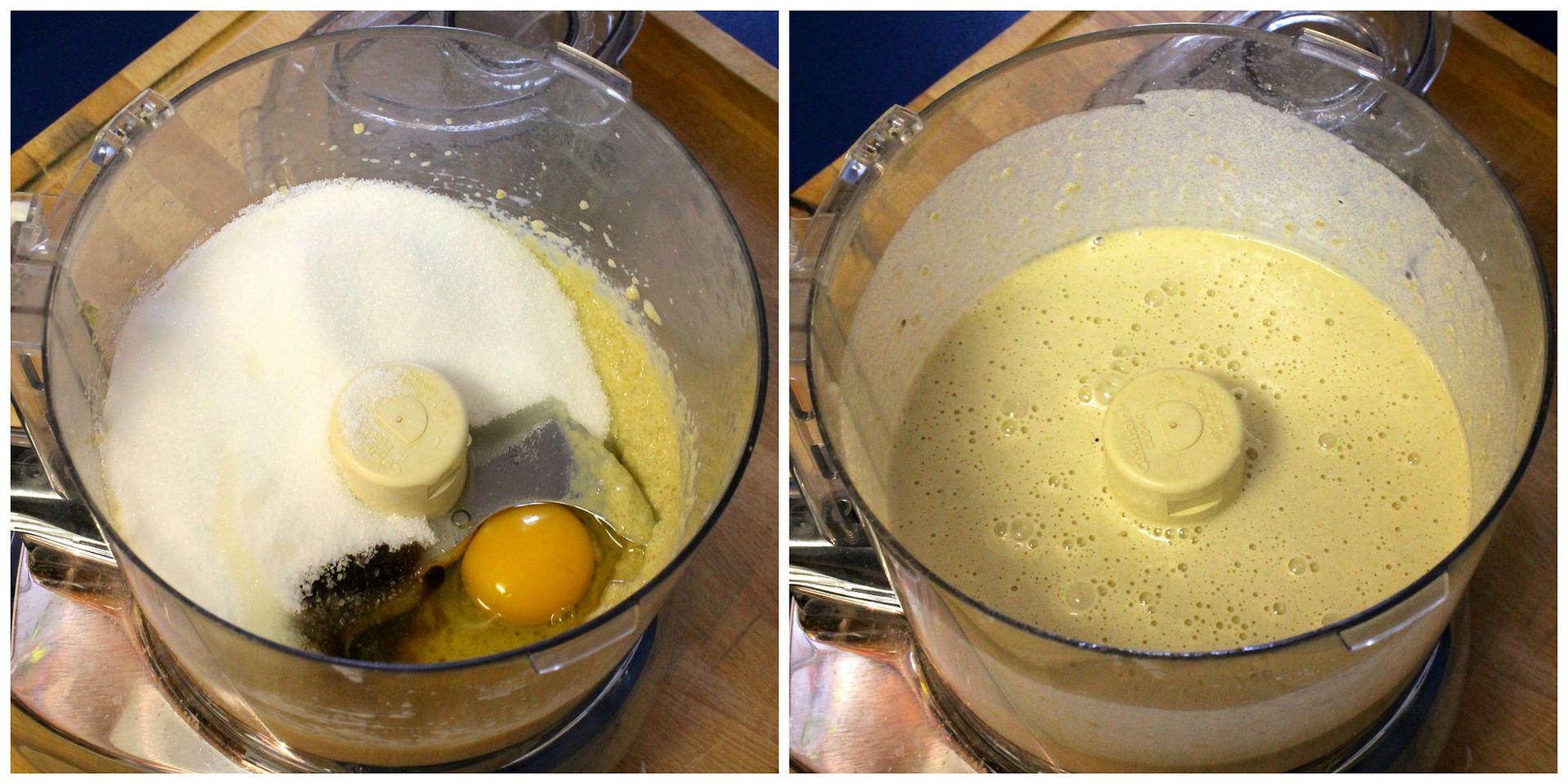 In a small saucepan over low heat, melt 10 tbsp unsalted butter. While still on the heat, stir in 3/4 cup cocoa powder until smooth – the mixture should be warm to the touch.
Add the cocoa mixture to the food processor and process until fully combined. Scrape the batter into a 8″ square pan lined with greased parchment paper and spread it out evenly.
Bake in the preheated 325˚F oven for 25 – 35 minutes, until set in the middle. Cool completely on a rack, then lift the brownie out of the pan using the parchment paper as a handle.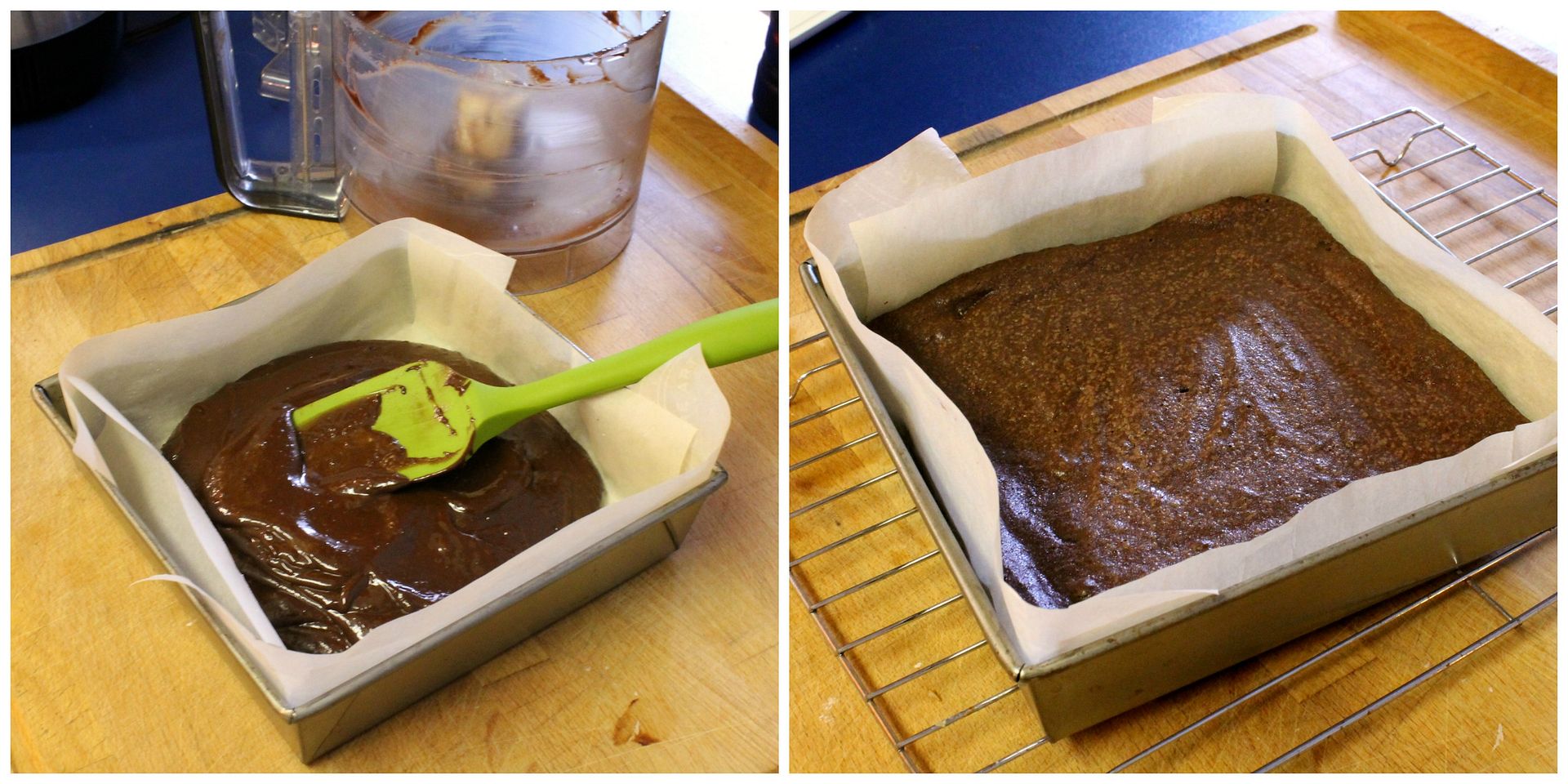 To decorate, lay several thin strips of wax paper over the surface of the brownie. Sieve a dusting of cocoa powder over the entire surface, then carefully lift off the wax paper to reveal a striped pattern. Shake the excess cocoa powder off the wax paper strips and re-place them on the brownie perpendicular to the cocoa powder stripes. Sieve with a dusting of icing sugar and remove the waxed paper to reveal a sort of plaid pattern.
Cut the brownie into 16 small squares using a large knife (wipe the blade after each cut to keep it neat). Store in an airtight container at room temperature for up to 3 days.